Looking for AIP Keto recipes? I've got the ultimate collection here — everything from breakfast to dinner, and even a bonus dessert. You don't have to deprive yourself on an autoimmune keto protocol, and this collection of recipes is the proof!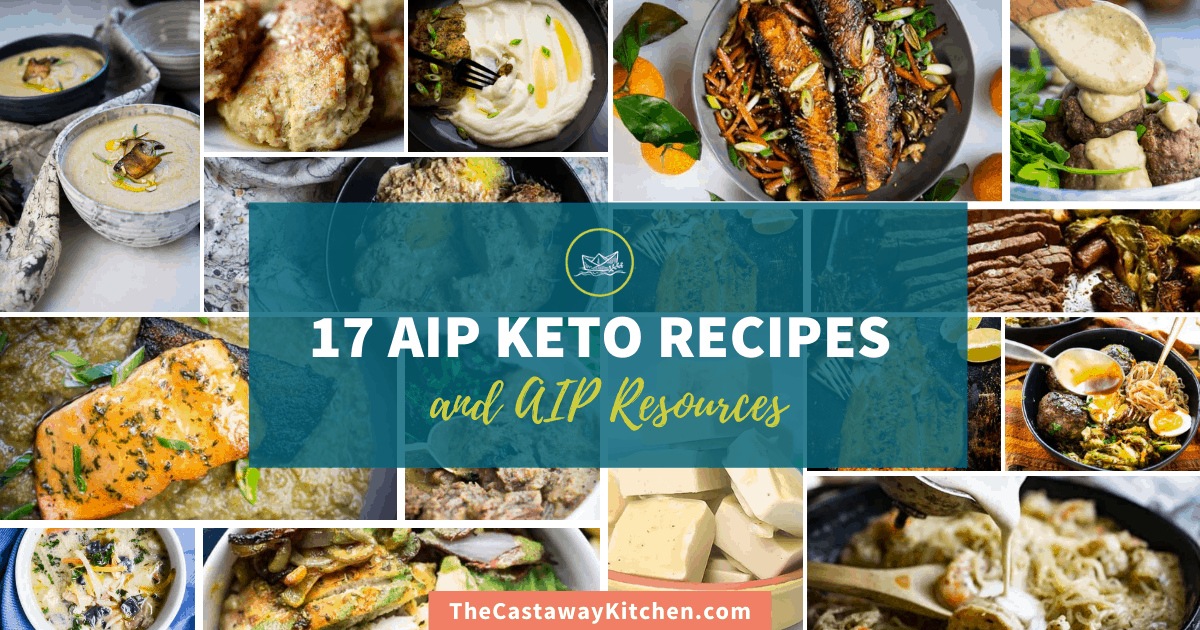 17 AIP Keto Recipes: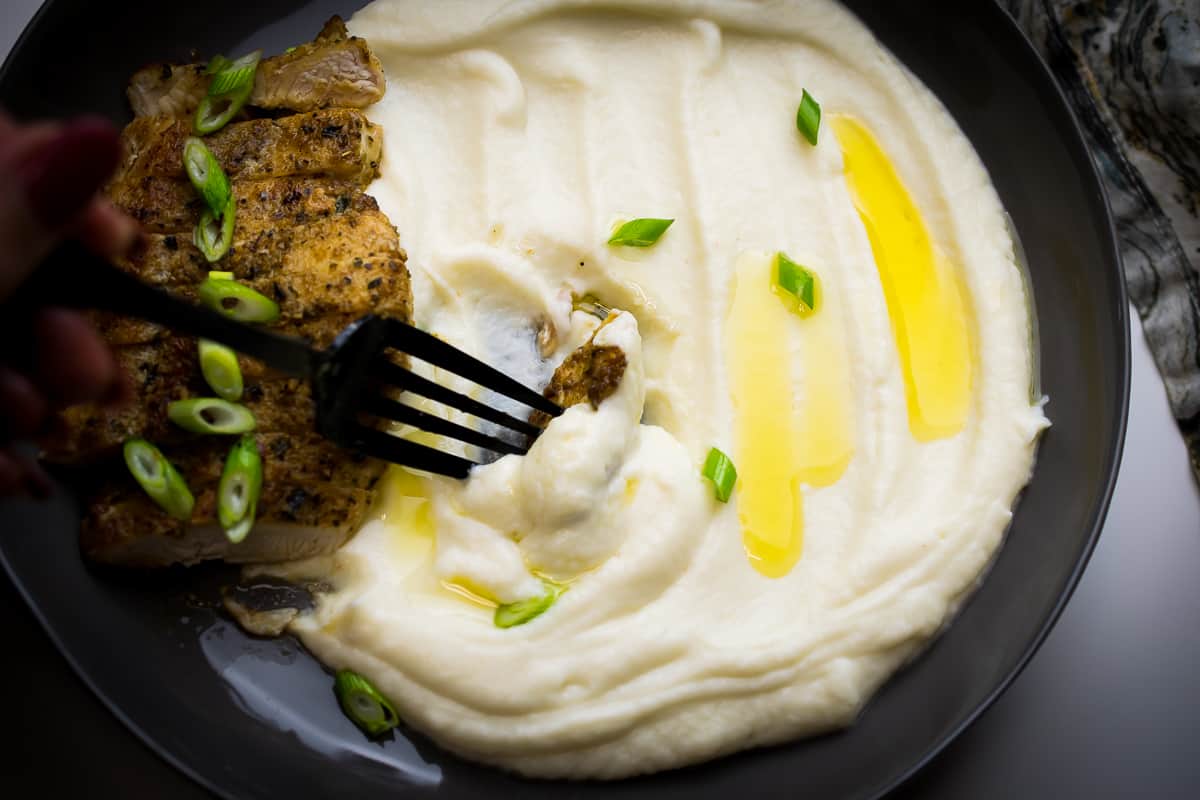 This delectable Whipped Cauliflower is my contribution to AIP Mashed Potatoes. It's hard to give up white potatoes, and when you want creamy, dreamy mashed potatoes, sweet potatoes aren't the same. Most of the low carb mashed potatoes or low carb cauliflower mash recipes online aren't AIP compliant and use dairy.  I'm thrilled with how this recipe turned out! It has the best of everything. It tastes rich and decadent, it's silky and creamy, it's free of all top allergens and inflammatory foods but it is also low carb! It's perfect if you're doing my AIP Keto Reset!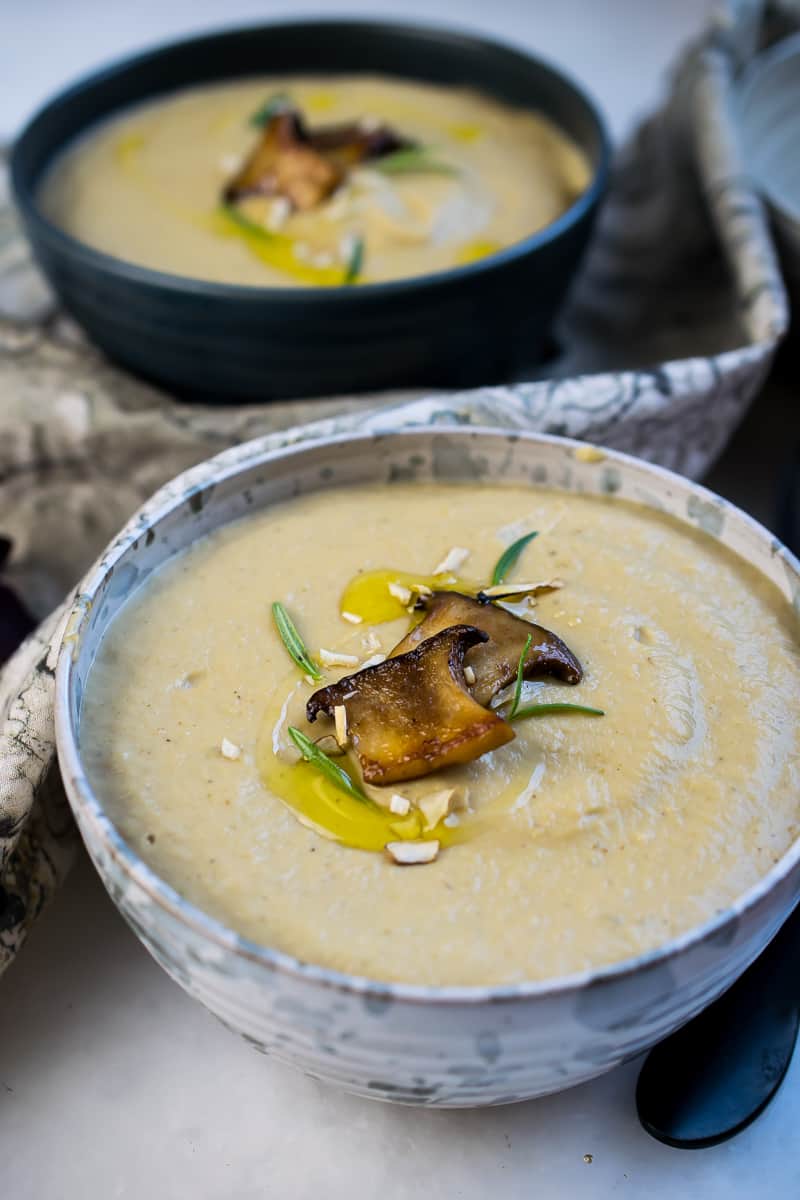 (Dairy, Nut and Coconut Free)
This AIP Cream of Mushroom is made without dairy, nuts, or nightshades. I kept it low carb too! It's THICC, like a puree and I like it like that. However, you're welcome to add more broth or coconut milk and thin it out a bit, which will also stretch the recipe out more too! I've been enjoying it with scoops of crispy carnitas or ground beef on top! Que rico!
(AIP, Egg Free, Coconut Free)
These AIP Keto Chicken Sausage Patties are crispy on the outside, tender on the inside, and perfectly flavored with AIP-compliant seasonings. Ready in a pinch, and you can whip up a double batch on the weekend for easy prepped breakfast throughout the week! What is AIP (autoimmune paleo or autoimmune protocol)? Learn here.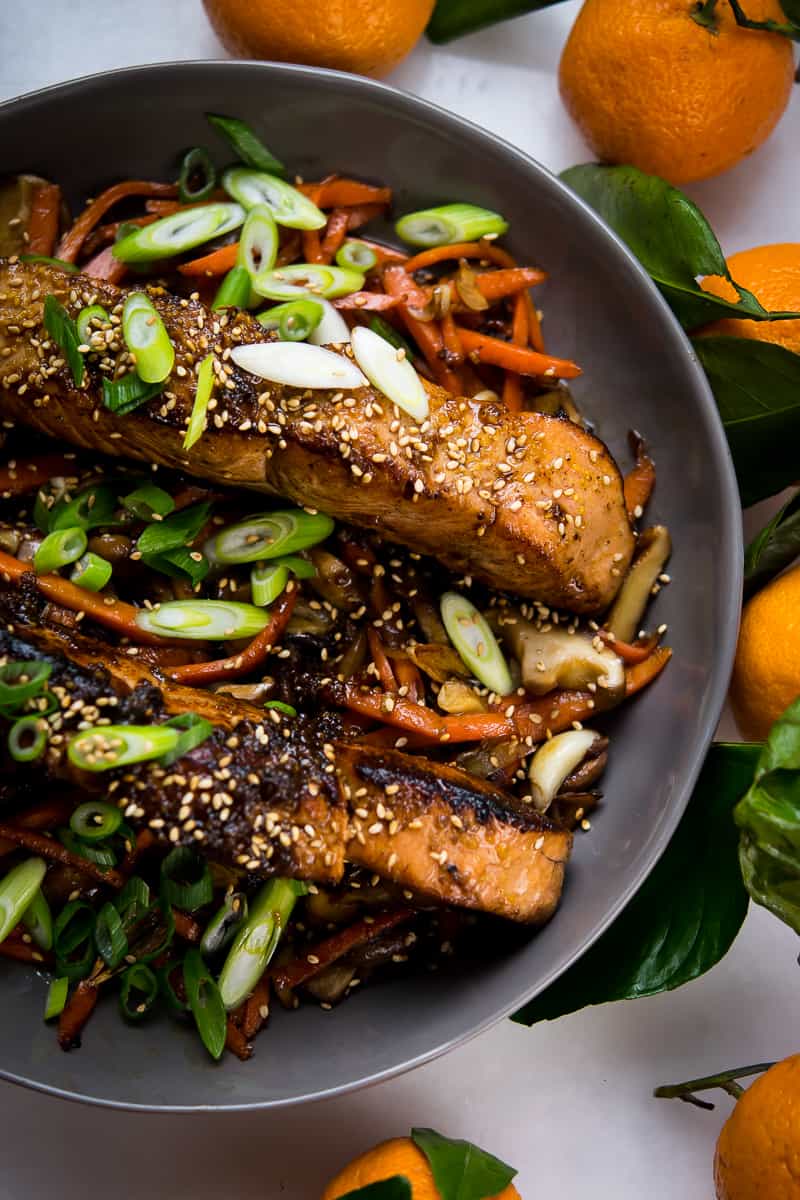 use modifications (One Pot, 30 Minute Meal, Whole30, Low Carb, Egg Free, AIP Friendly)
Full of fresh citrus, Asian-inspired flavor, and nutrient density, this Orange Ginger Salmon Skillet is the perfect one pot Whole30 meal, ready in under 30 minutes!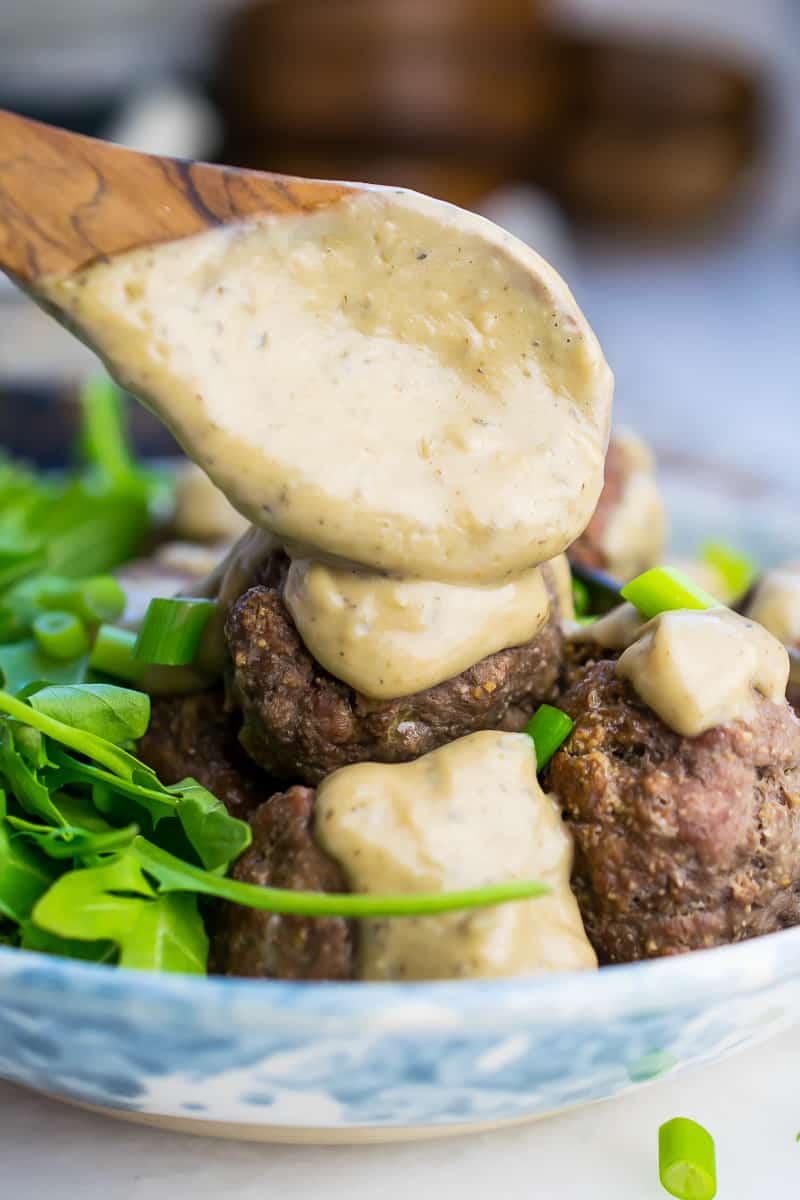 (egg free, keto friendly, Whole30)
I love meatballs and I love providing you with more AIP recipes. These AIP Orange Garlic Meatballs are going to be hit! They're easy to make, baked in the oven to easy cleanup, and pair perfectly with my Egg-Free Garlic Mayo. I love adding citrus to recipes as it adds a great Vitamin C boost and wonderful flavor.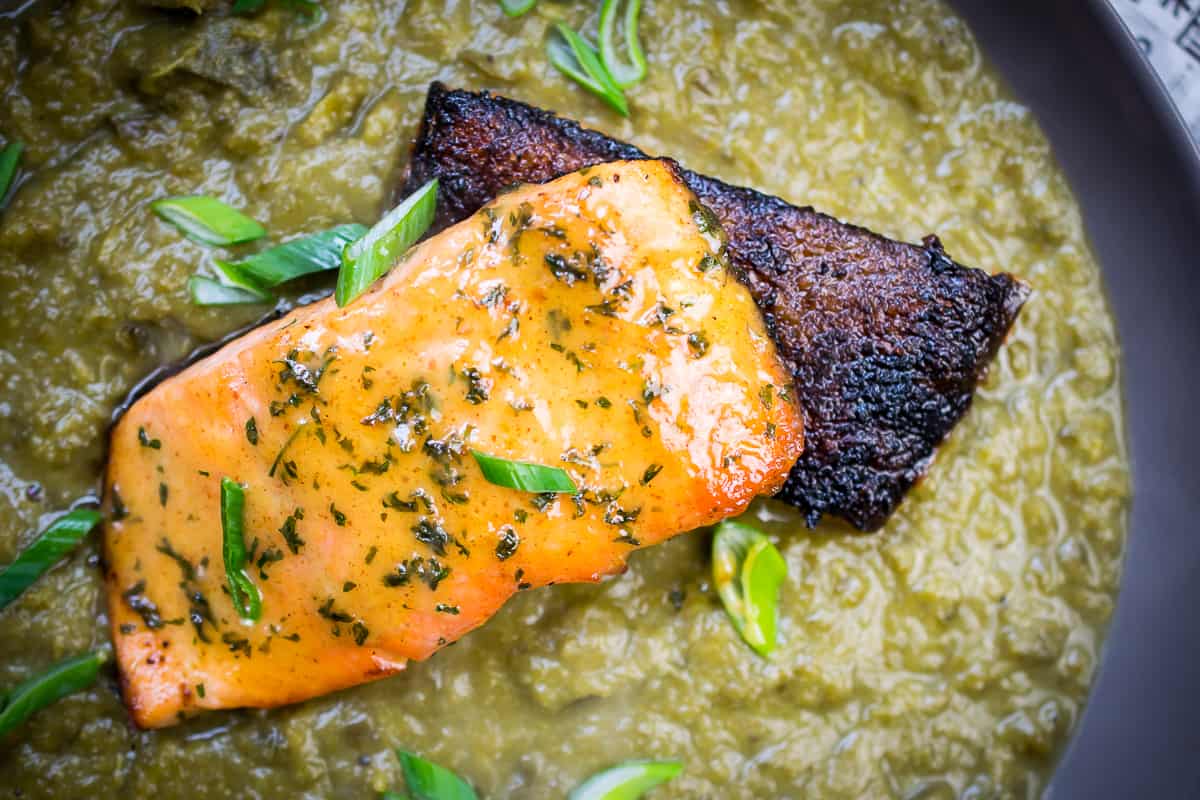 use modifications (AIP + Keto Friendly)
This Honey Mustard Salmon is cooked for crispy skin! It cooks up fast too! I wrote the recipe so you made the creamy collard greens first and then make the honey mustard salmon. The greens are a pressure cooker recipe but I've also included stovetop instructions. If you don't have collard greens, kale will work too!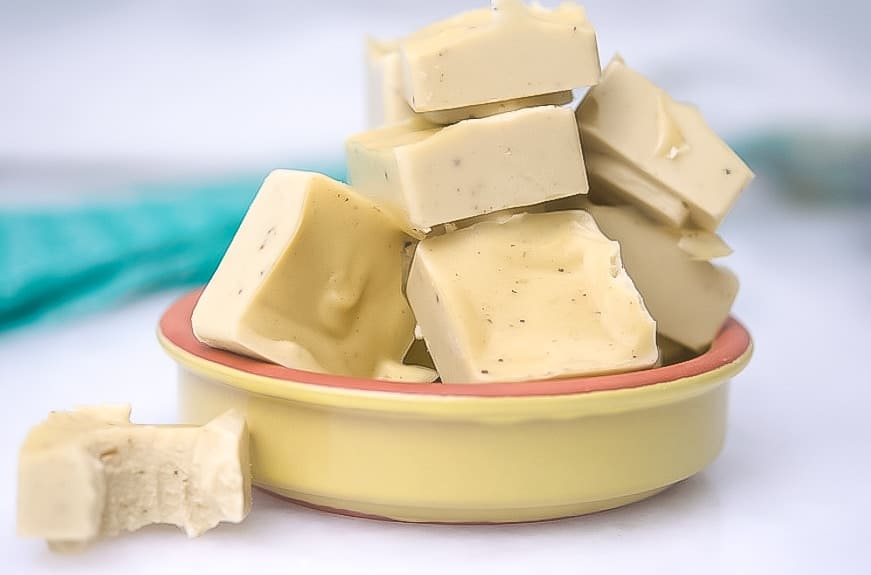 use modifications (Nut Free, Egg Free, Coconut Free)
Creamy, tangy, meltable mozzarella cheese blocks, made without dairy, fillers, or gunk. This keto Paleo AIP Mozzarella Cheese is the answer to all of your cheese prayers, and it's so simple to make!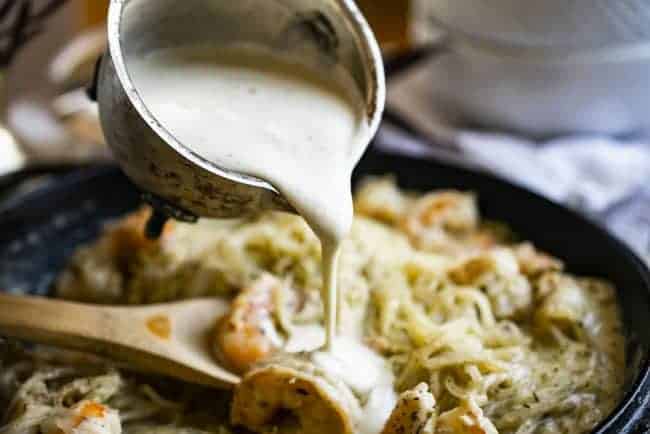 (Dairy Free, Nut Free, Paleo, Keto, AIP)
This sauce is oh-so-simple, yet oh-so-legit. I've had people post in my Facebook groups that they cried the first time they tasted it. Yeah, like that. It's also a no-fail way to get your kids eating vegetables. Great as a creamy sauce in casseroles, stir fry and more, you will be making a batch of this low carb, dairy free, nut free Cauliflower Alfredo WEEKLY.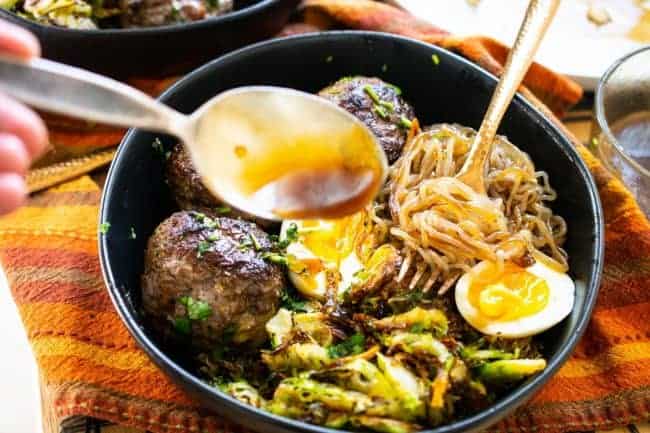 (Nut Free, Dairy Free, Paleo)
This Keto Noodle Bowl with AIP Teriyaki Sauce is made with gut-healing goodness. Juicy meatballs, sweetener-free teriyaki sauce, and crispy veggies, YUM!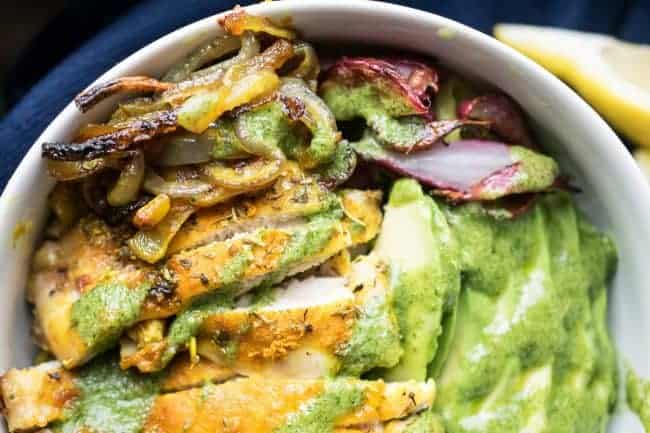 (Whole30, AIP, Keto, Paleo)
You can make these sheet pan taco bowls if you're shopping off of the AIP Keto Shopping List, HERE. Also, they come together super fast and taste amazing. Warm and saucy yet fresh and tangy! I like to roast my radishes and red onion for a sweeter flavor, but toss them in raw to get the full-on radish spice, or throw some arugula in the mix for a peppery flavor.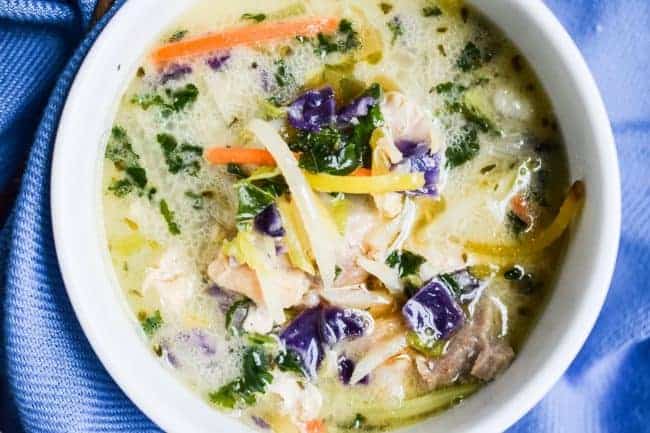 (Whole30, AIP, Keto)
What I love best about this Instant Pot Creamy Chicken Soup is that it is the perfect "OMG! What are we going to have for dinner?" solution. Got 20 minutes? You can get this soup done and ready in no time. It also freezes well, so you can make a double batch and freeze some for later. Creamy, flavorful and oh-so-nutritious this soup hits the spot.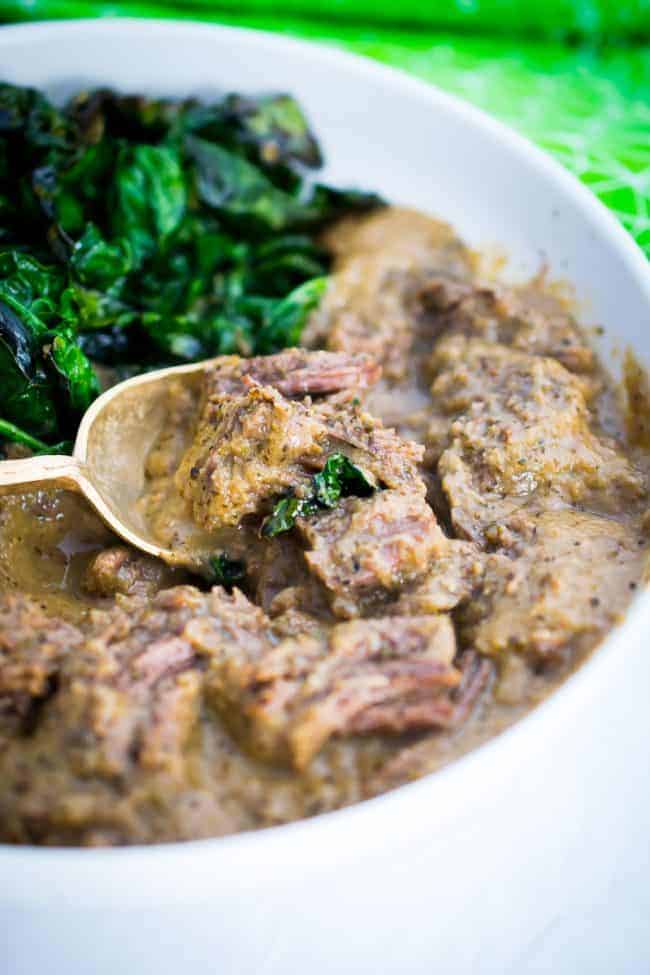 use modifications (Nut Free, Coconut Free, Paleo, Egg Free, Keto)
Shredded Beef with Mushroom Gravy: tender beef slow-cooked with bone broth mushroom gravy, flavored with onion, rosemary, garlic, and ginger. Keto comfort food.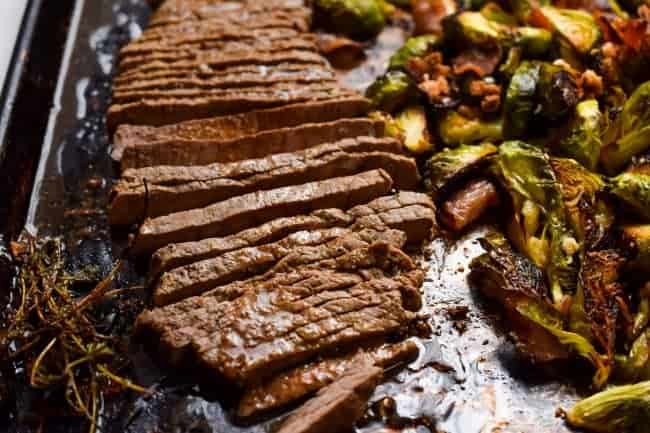 (Whole30, AIP friendly, Keto)
London Broil cooked nice and tender with the perfect marinade. Paired with crispy Brussels sprouts cooked with crispy bacon, speckled with toasted clumps of coconut butter … I dare you NOT to eat it all up! Seriously. This sheet pan meal pairs the most delicious vegetable combination I have ever made, which bakes up in 30 minutes- with an affordable meat that cooks in 12. It. Can't. Get. Easier.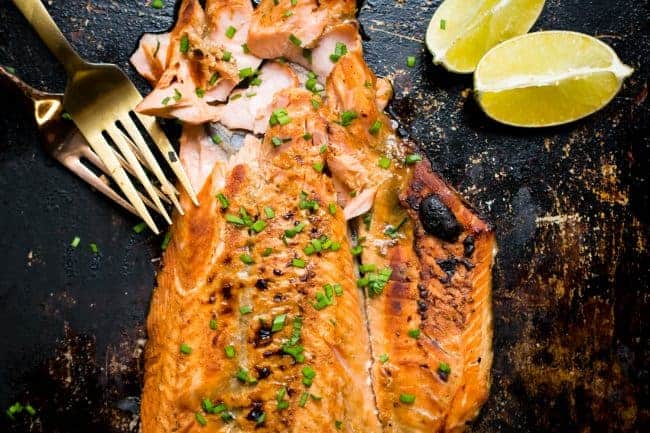 (AIP, Keto, Whole30)
My favorite part of this recipe is the toasty, caramelized bits from the marinade. This happens because of the coconut aminos and oh mah lawdy those toasty bits are bites of heaven.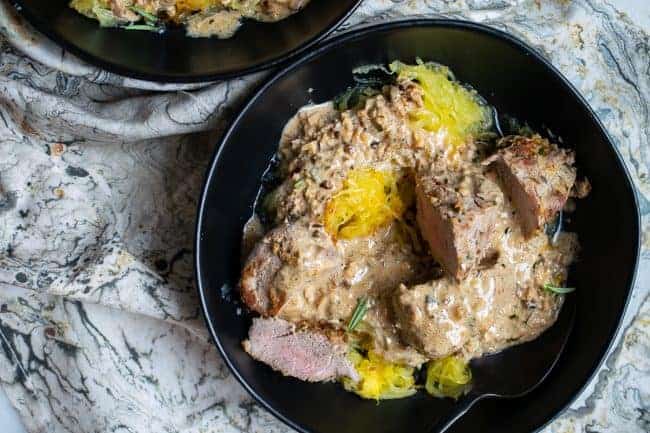 (AIP, Whole30, Keto)
Tender and juicy ginger rosemary braised pork loin medallions served over roasted spaghetti squash with a creamy dairy-free pan juice sauce. So. Dang. Good.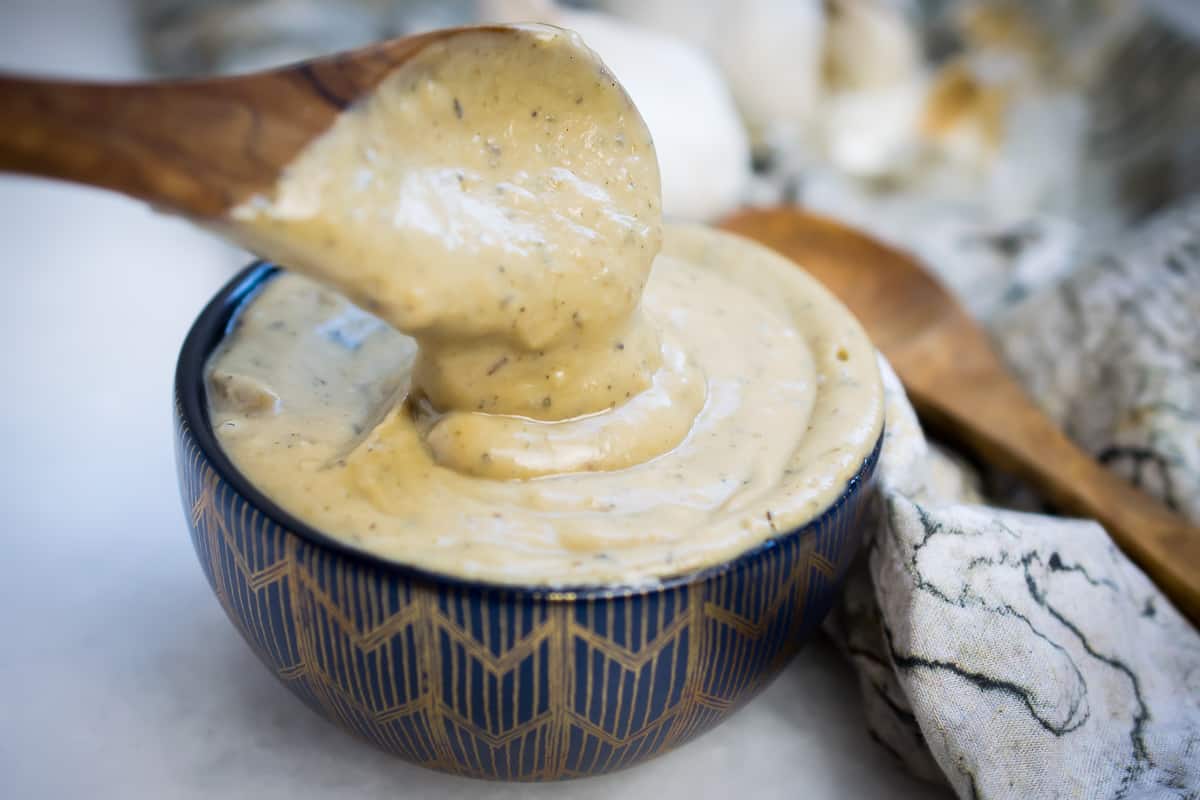 (egg free, AIP, Whole30)
Homemade egg-free mayonnaise is quite the elusive condiment in the paleo world. For those who need an egg-free mayo option, there are very few that are actually good and which don't require perilous emulsification. That's where recipes go wrong. In my first cookbook, which has over 90 AIP (autoimmune protocol) compliant recipes I shared a Toum recipe. An emulsion of garlic, lemon, and olive oil. It fits all the prerequisites of a wonderful allergen-free mayonnaise.
I wanted to share a recipe on my blog that checked all the boxes without having the gamble of emulsification, which is where most folks go wrong. So here it is, a homemade paleo mayonnaise that's allergen free!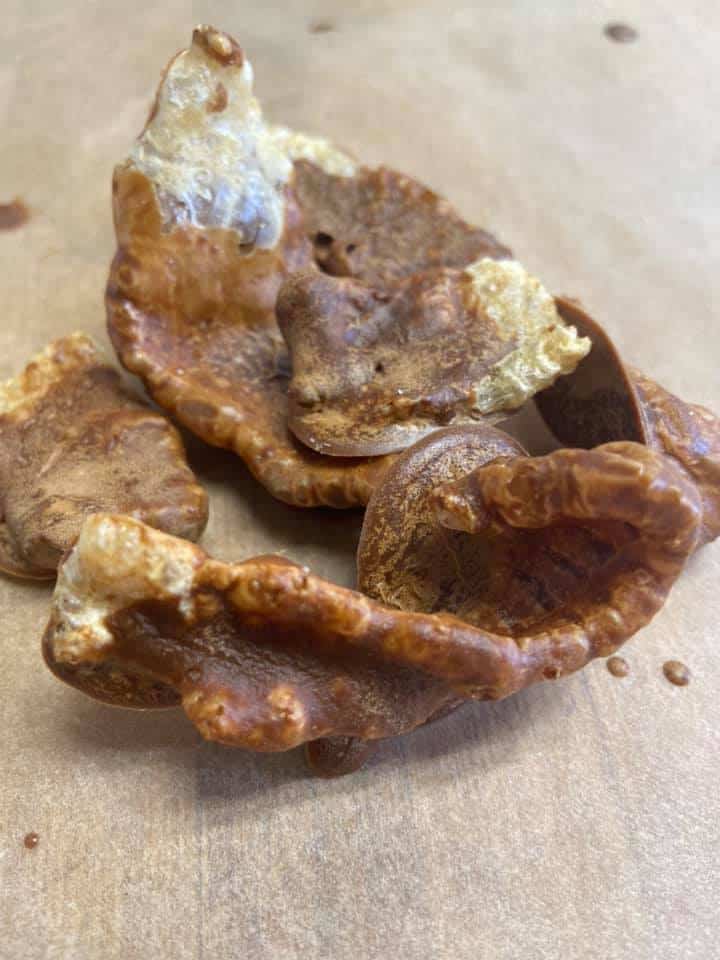 (AIP, Paleo, Keto)
These Carob Covered Pork rinds are the perfect balance of sweet, salty, savory, and chocolatey. If you've got a craving, this is sure to zap it!
Hungry for more? Check out these AIP Keto Resources: