When you're AIP but Salsa Verde is life? AIP Salsa Verde to the rescue! It's been a few years but I finally nailed a beautiful and delicious AIP Salsa Verde. Ready in 15 minutes, this nightshade-free fresh salsa is so easy and oh so good! While this salsa is free of tomatoes and peppers, it's delicious, very inventive, and very satisfying.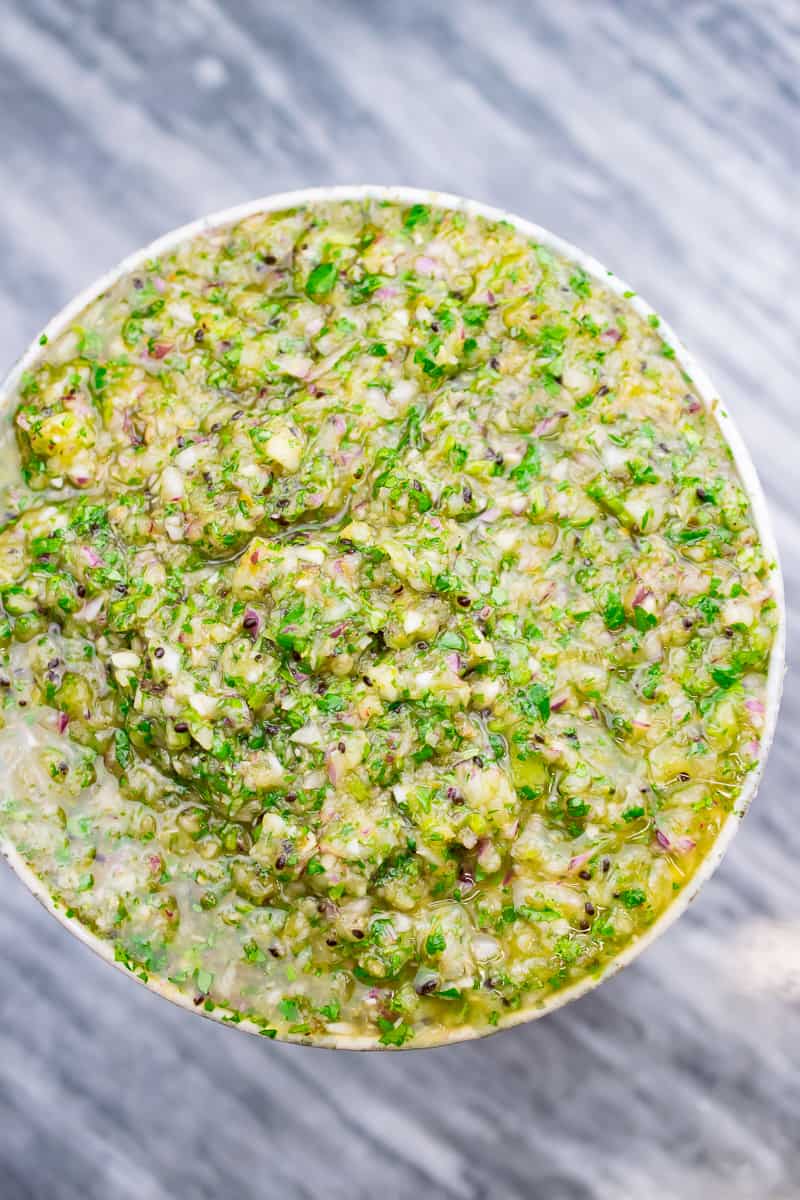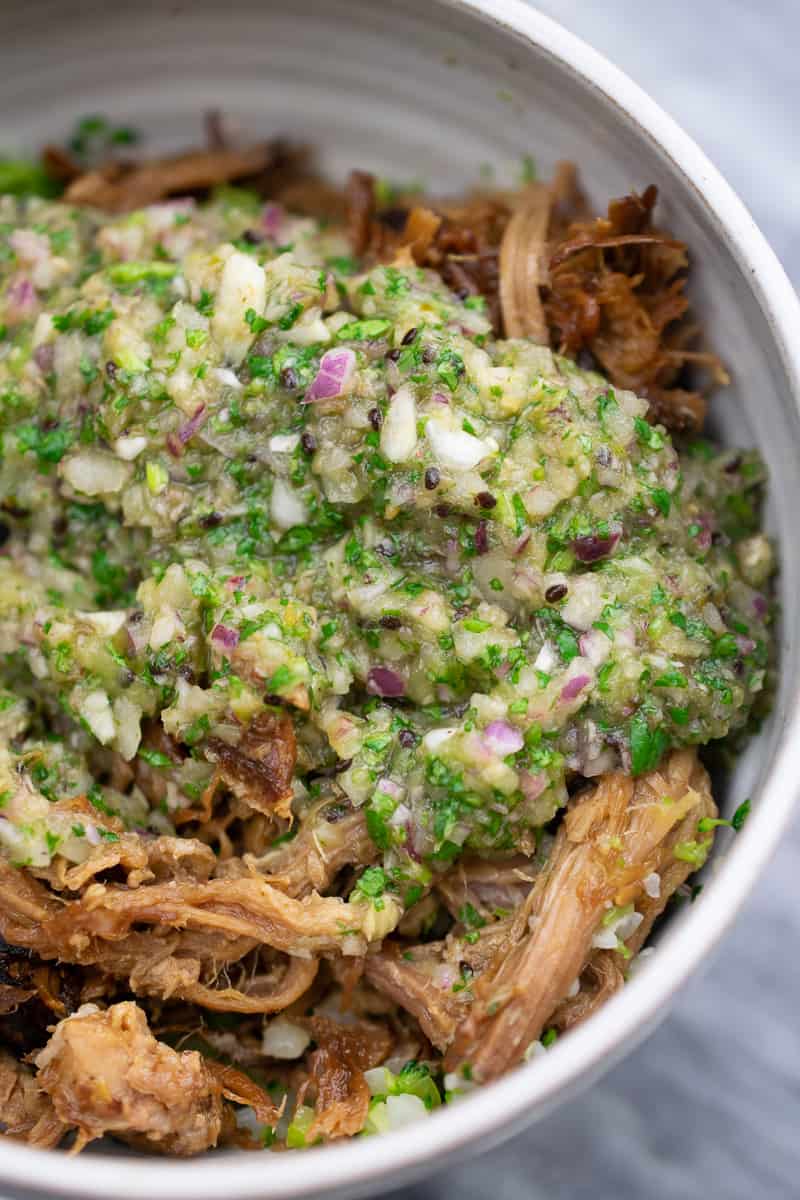 HOW DO YOU MAKE SALSA WITHOUT TOMATOES OR PEPPERS?!
You get creative! For the green, the verde and the tomato replacement I used kiwi! Kiwi has a wonderful texture and it feels and looks like green tomato in this nightshade free AIP Salsa Verde! Capers add umami and horseradish adds some heat. After my first autoimmune protocol elimination diet, I learned that nightshade plants are off-limits for me and with that delicious, fresh, chunky salsa. Nightshades include tomatoes, peppers, eggplant, and potatoes and for a lot of people can be the cause of much inflammation. But frankly, it was pretty unacceptable to me to never have this thick, bright, spicy sauce bless my taco bowl experience again. This salsa is fantastic with cassava flour tortillas, over pulled pork in a taco bowl, or you could even make make AIP Salsa Verde Chicken!
NIGHTSHADE FREE SALSA INGREDIENTS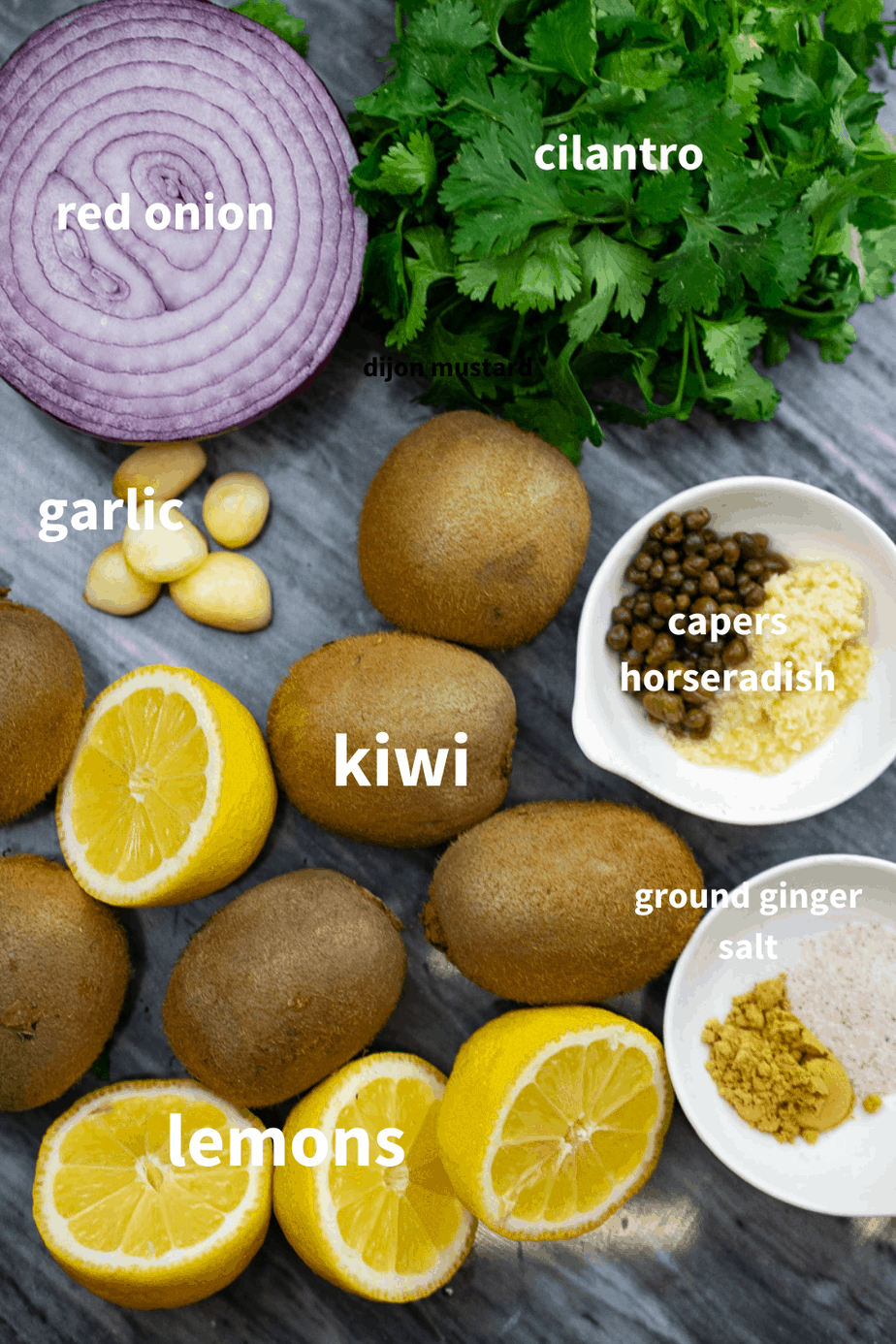 Kiwi: our tomato substitute- make sure they are not too ripe or your salsa will be too sweet
Capers: these lend umami and salty flavor which brings this Salsa Verde flavor home!
Horseradish: our nightshade-free spicy secret weapon. Get fresh horseradish and use a microplane to grate 2-3 teaspoons. You can use prepared horseradish too!
Food Processor: I have a Cuisinart 14 cup food processor, it's a workhorse!
SUPER EASY STEP BY STEP AIP SALSA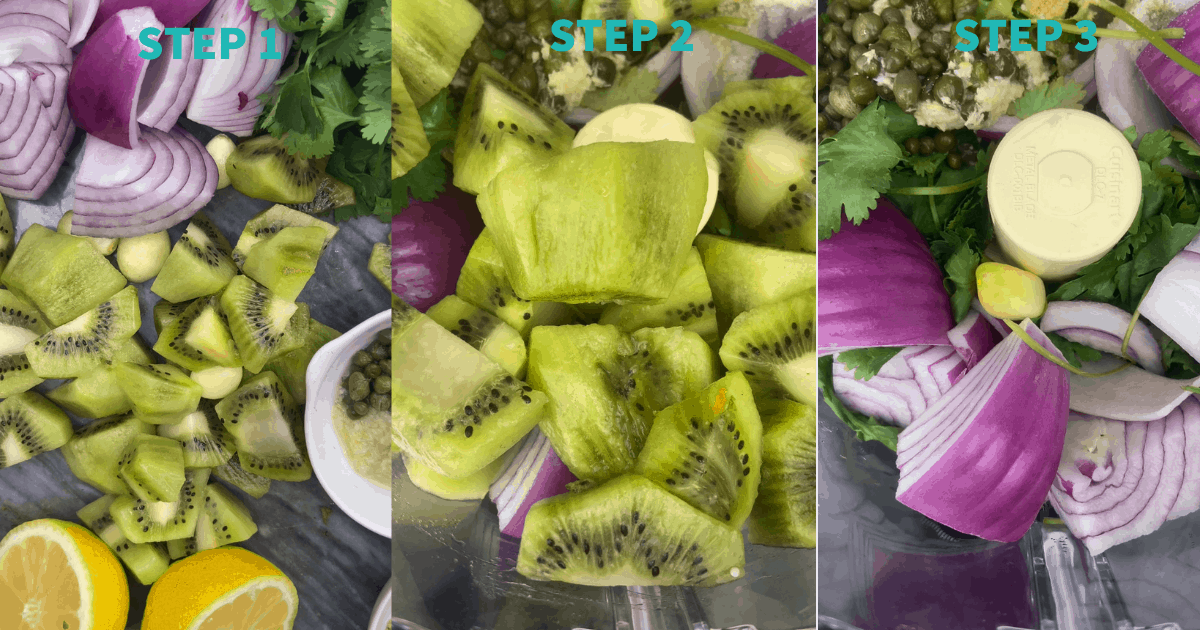 Dice your red onion, peel and kiwi, trim your cilantro, peel your garlic.
Put everything in the food processor. Juice the lemons over everything.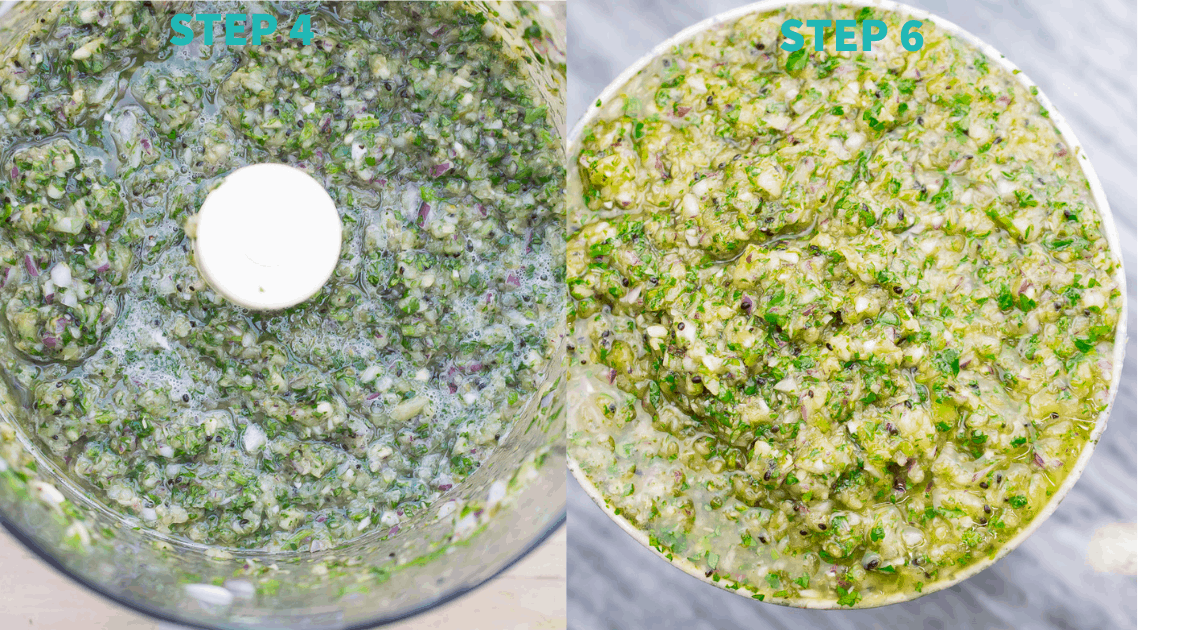 Pulse until finely chopped. Transfer to a bowl and serve.
Store in an airtight container in the fridge for up to four days.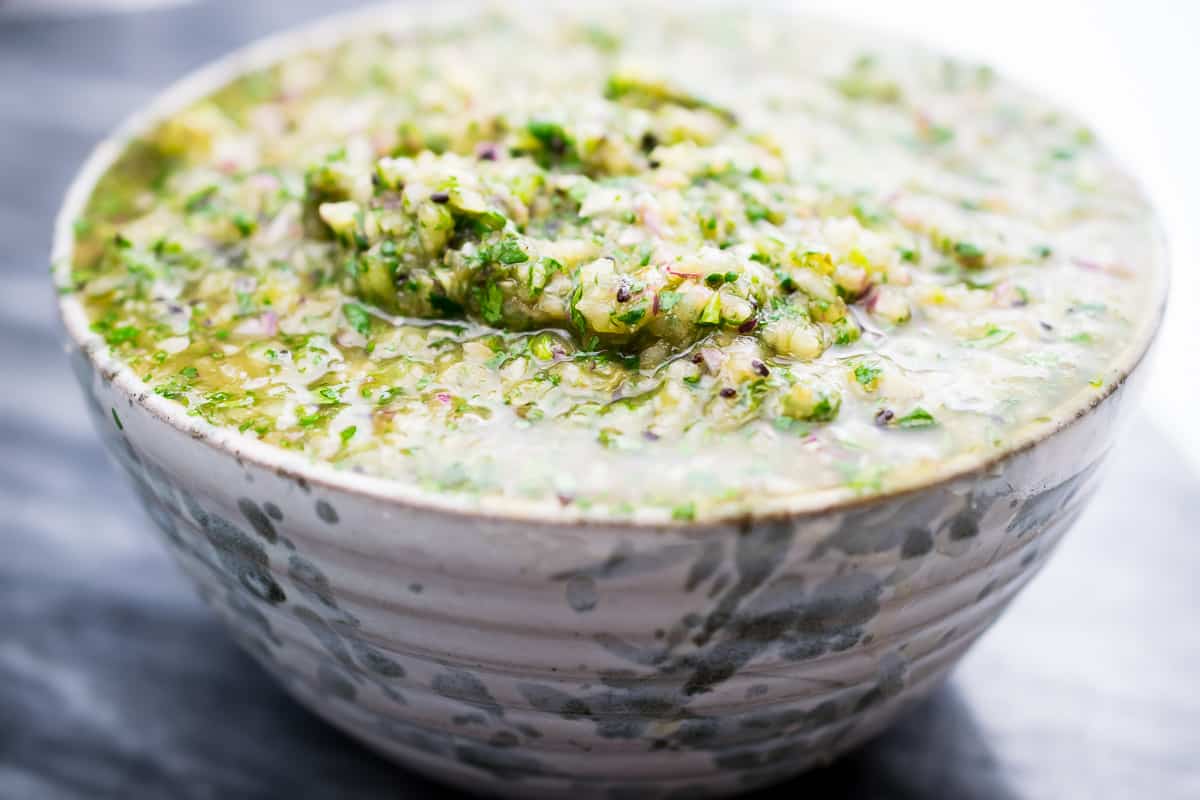 FAQ'S
Can you use white onion instead or red onion?
Yes, I think sweet onion would be best.
Can I used limes instead of lemons?
Yes, use 4. You could also use red wine vinegar if you can't do citrus.
If you're not a cilantro person….
You can use parsley!
What if I don't have a food processor?
You can finely chop everything with a knife! Or pulse in your blender.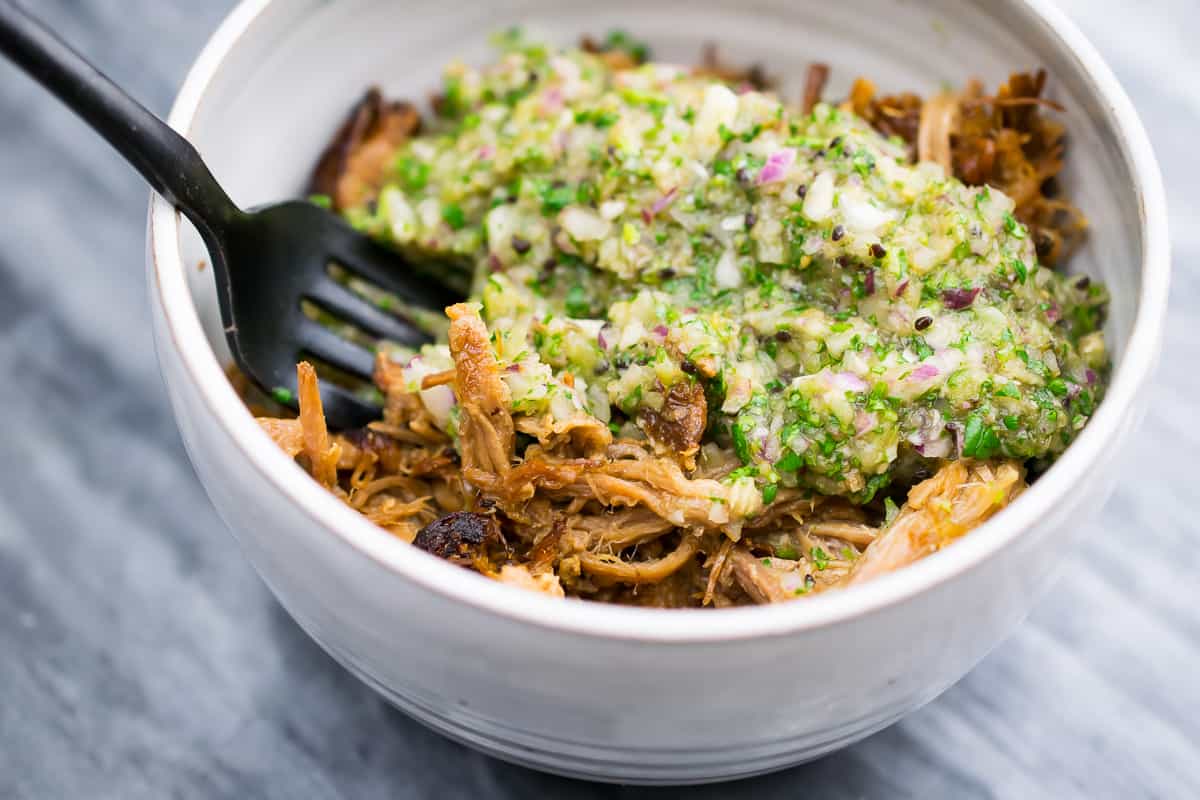 MORE NIGHTSHADE FREE SAUCES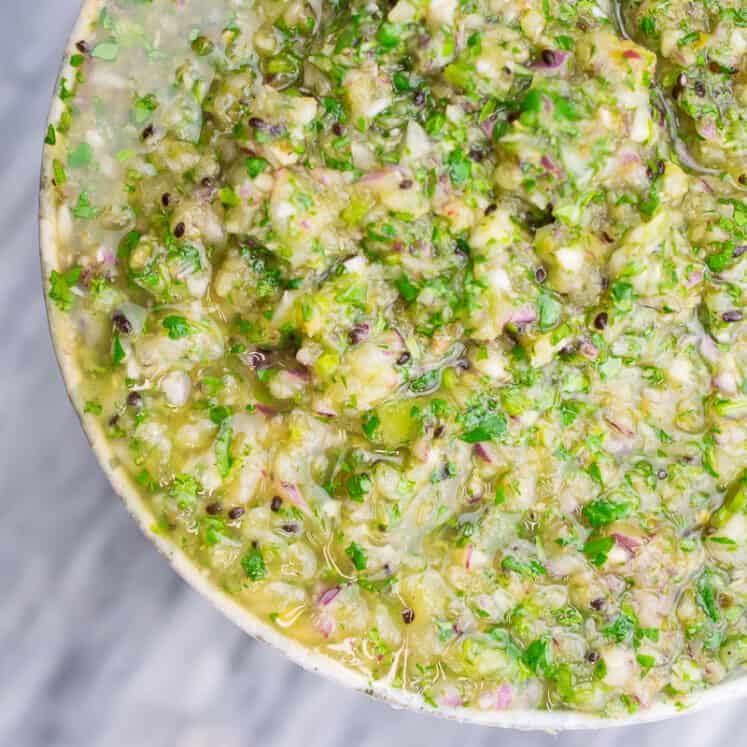 AIP SALSA VERDE (NIGHTSHADE FREE)
---
Author: Cristina Curp, FNTP
Prep Time: 15 mintues
Total Time: 15
Yield: 3 cups 1x
Category: Salsa
Method: Food Processor
Cuisine: AIP
Diet: Gluten Free
Description
A delicious and fresh salsa that's AIP! 
---
Scale
Ingredients
6 kiwi peeled and diced
1/2 large red onion (1 one medium)
Juice of 2 lemons
5 cloves garlic, peeled
1 bunch cilantro, stems trimmed
1 teaspoon fine salt
1 teaspoon ground ginger
2 teaspoons finely grated horseradish
1/2 tablespoon capers
---
Instructions
Combine all of the ingredients in a food processor and pulse until finely minced. 
Serve right away. 
Store leftovers in an airtight container in the fridge for up to 4 days. 
Recipe Notes:
If you don't have a food processor , you can finely chop everything with a knife or pulse in your blender.
Limes can substitute lemons but if you can't do citrus use red wine vinegar
Nutrition
Serving Size: 1/4 cup
Calories: 29.1
Fat: 0.2g
Carbohydrates: 7g
Fiber: 1.3g
Protein: 0.7g
Keywords: AIP Salsa Verde