This AIP, vegan-friendly, and nightshade-free Legit Nomato Sauce look and tastes like real tomato sauce. It's easy to make using the Instant Pot and perfect for making nightshade-free marinara, ketchup, and bbq sauce too!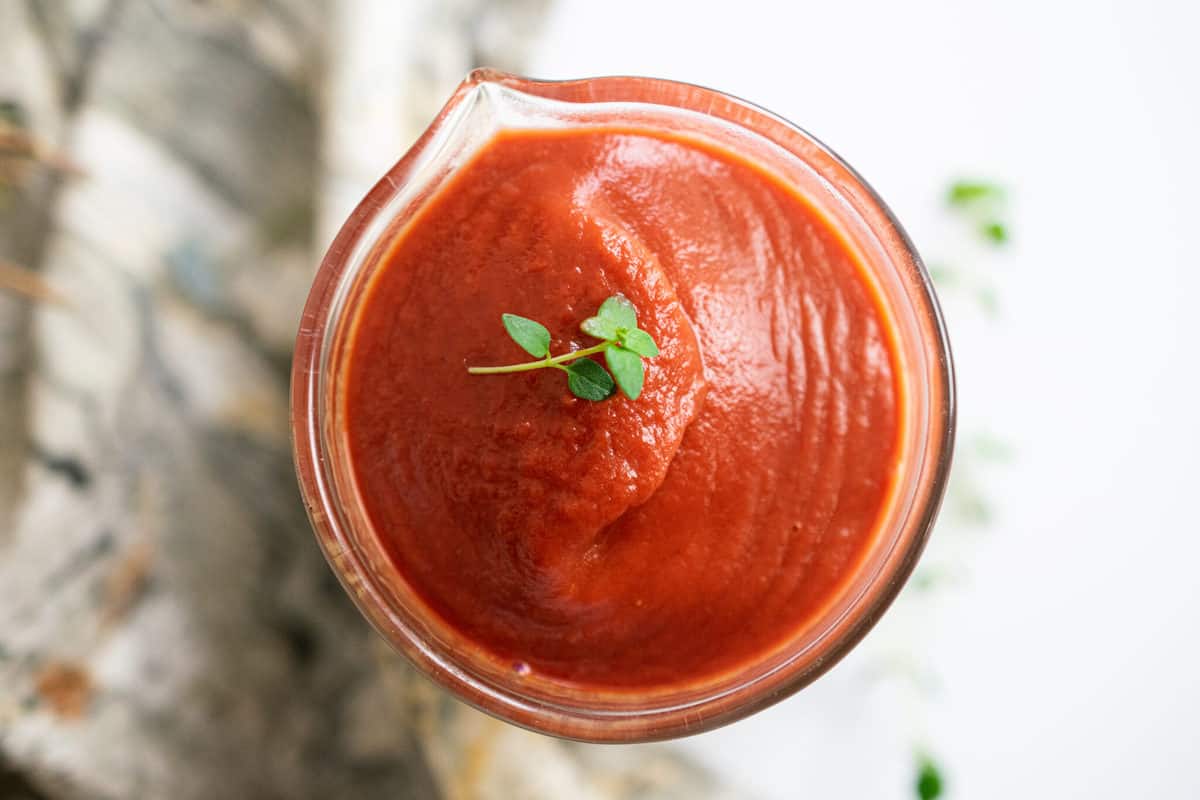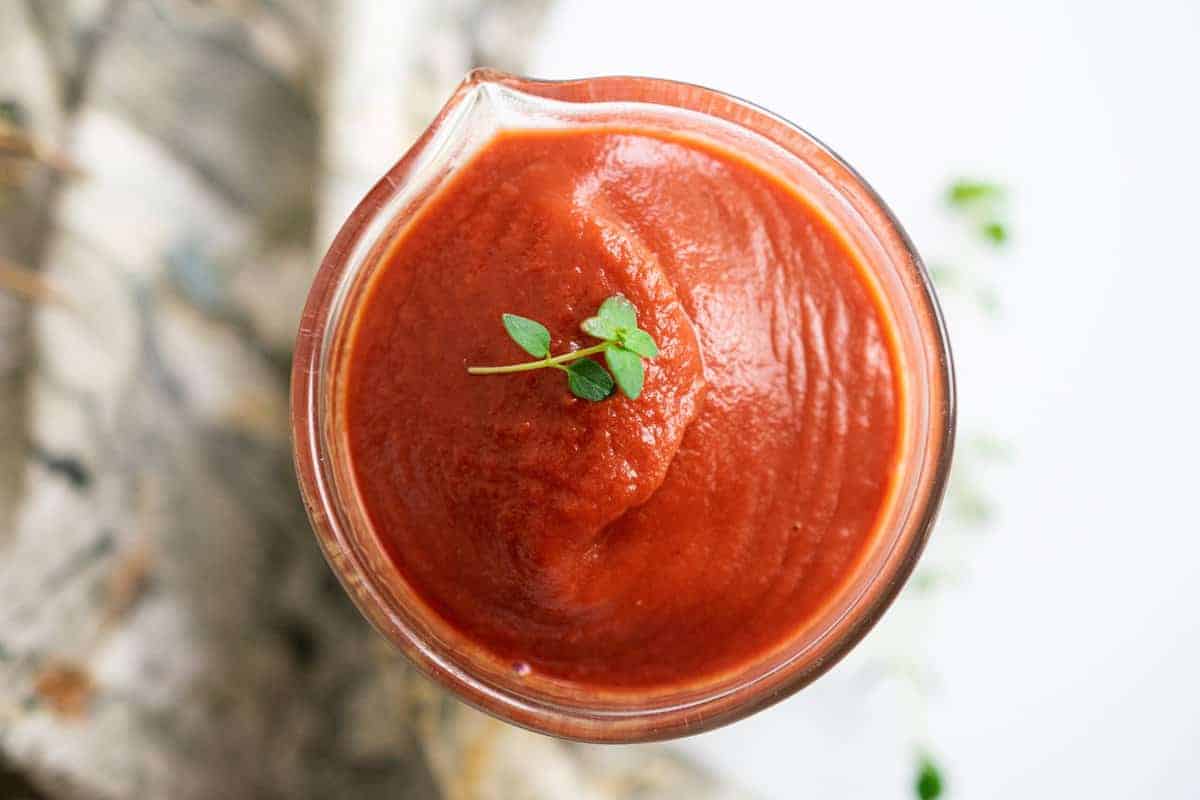 Table of Contents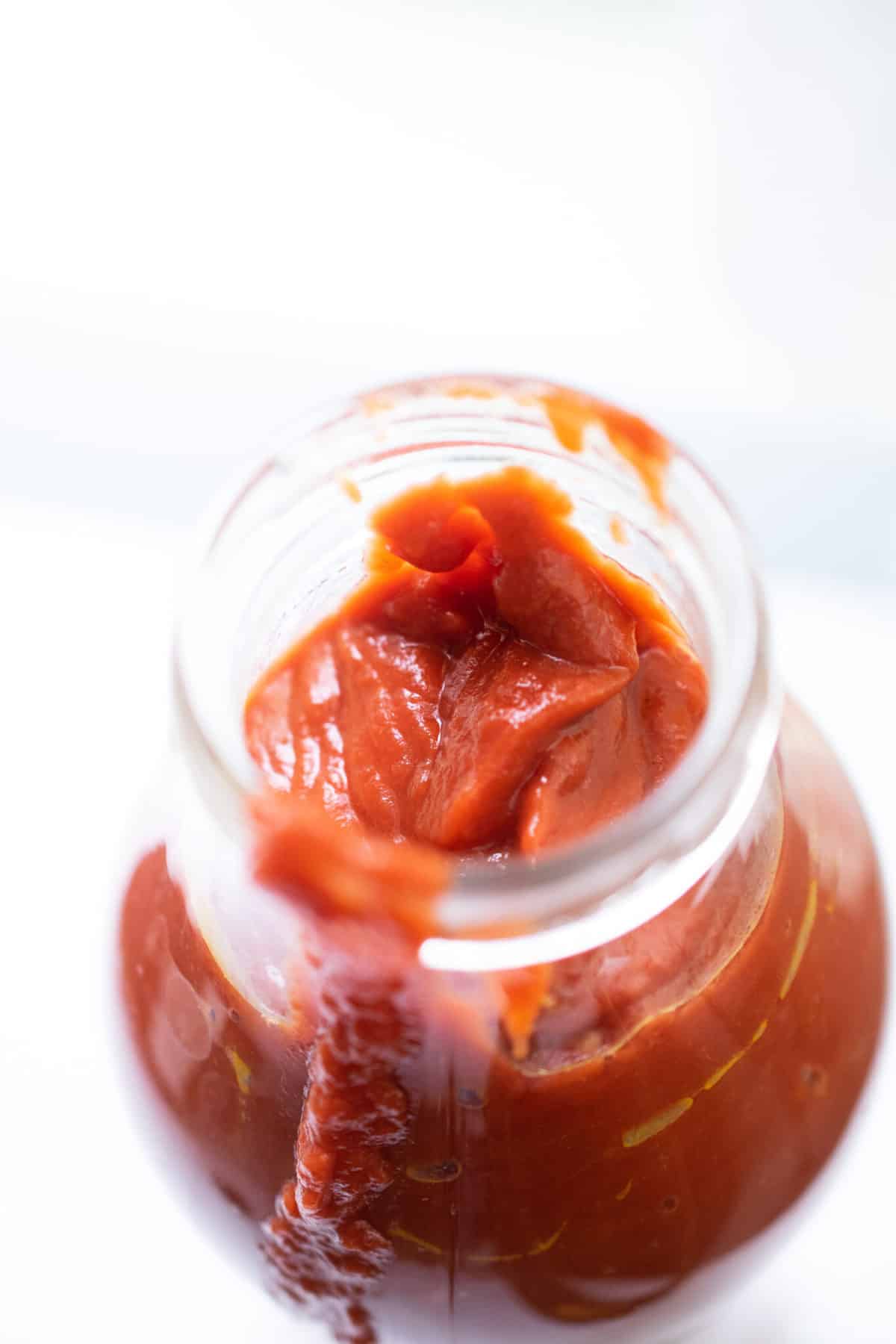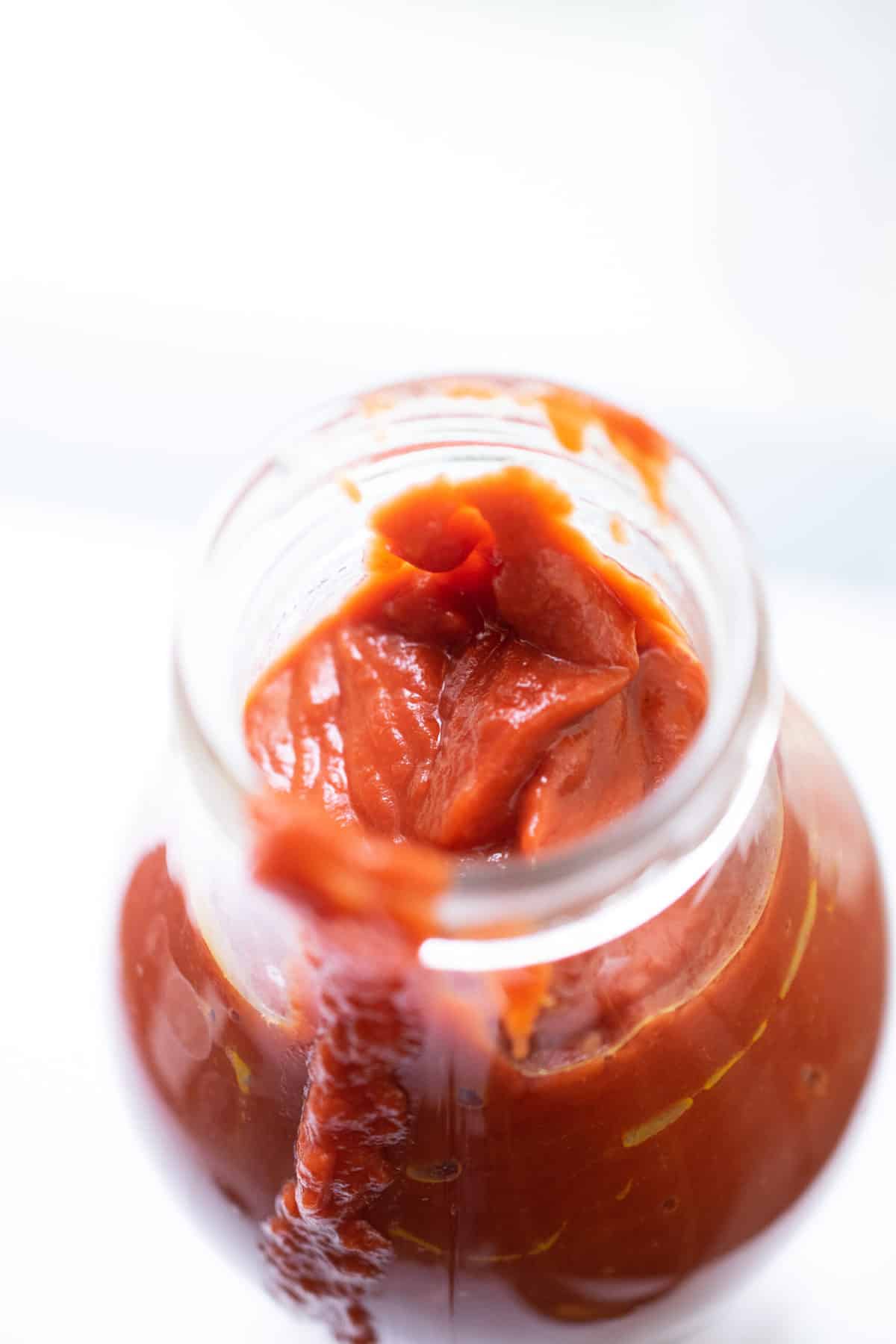 Why This is THE BEST Nomato Sauce
The first is because of my secret ingredients which other recipes miss: fish sauce. Why fish sauce? UMAMI. Did you know? Tomatoes are one of the best plant-based sources of umami flavor. In fact, their sweet-yet-savory flavor comes from their high glutamic acid content. Fish sauce is also high in glutamic acid and umami flavor!
Color! A good AIP Nomato Sauce will look like the real deal in your recipes. With this nomato sauce recipe, I wanted the color to be PERFECT. The flavor is not too tangy, and with a tiny bit of sweetness to truly mimic what homemade tomato sauce would taste like. This AIP Nomato sauce comes together quickly and easily and is perfect to use in any recipe or even make AIP BBQ or AIP Ketchup!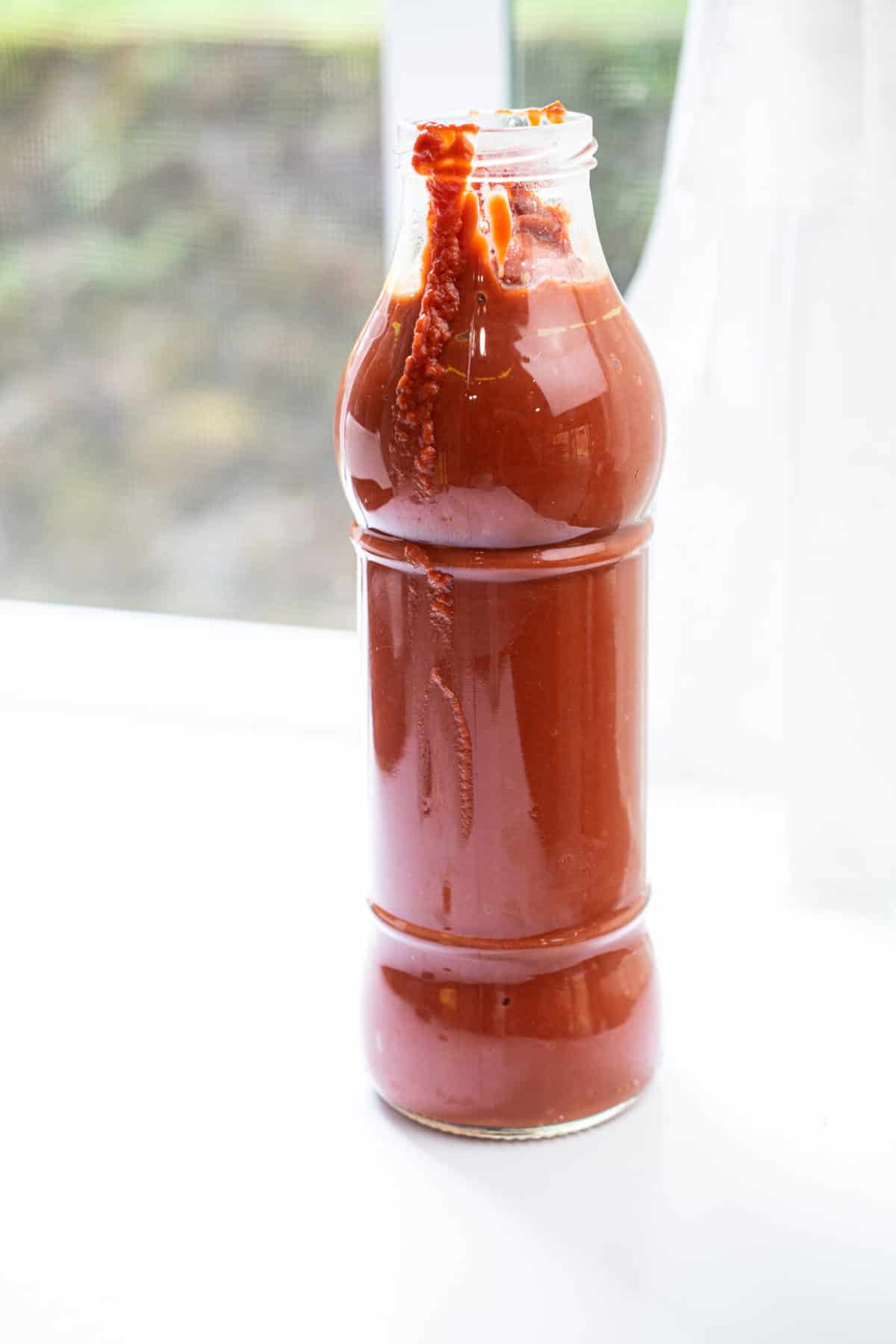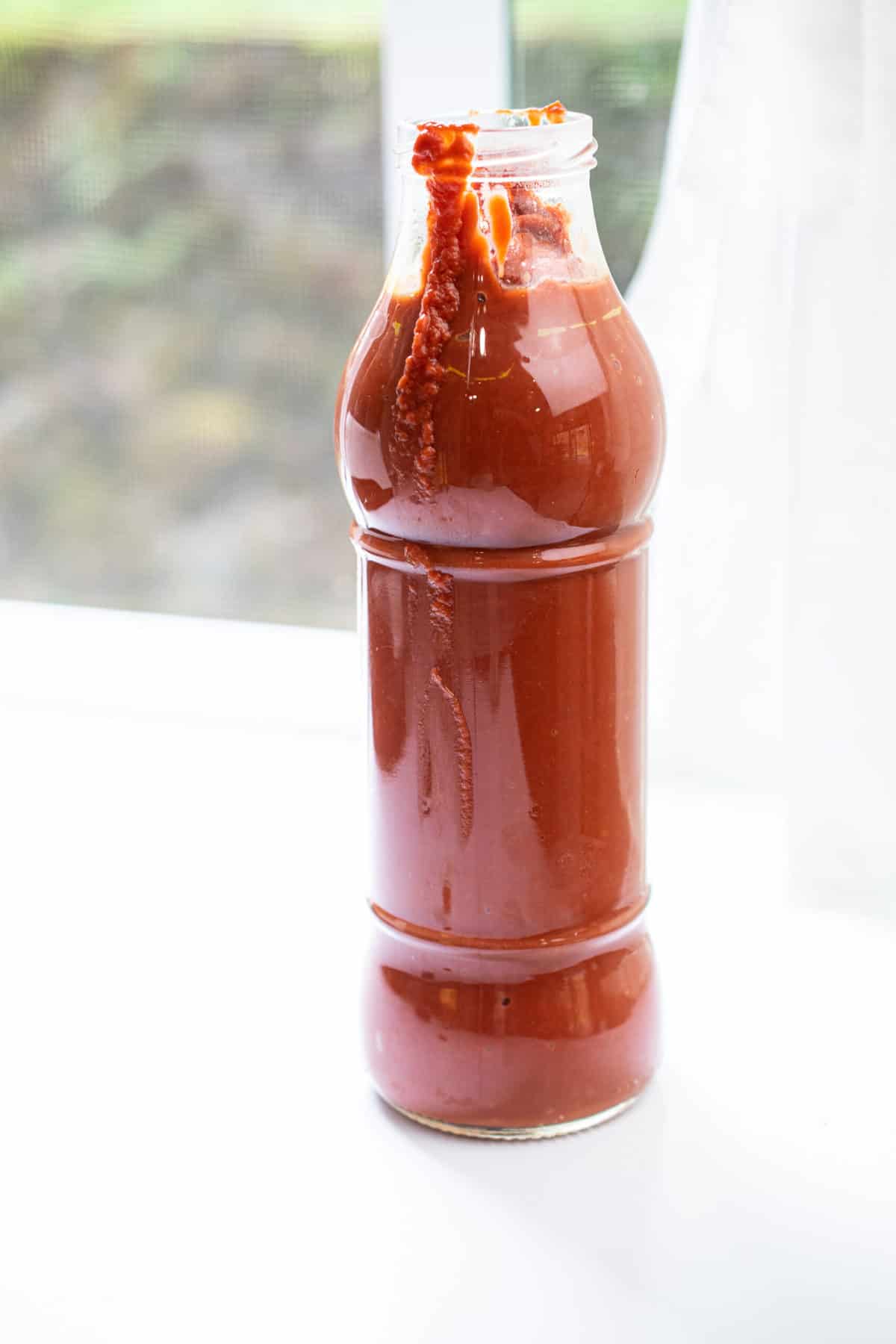 Ingredients for Tomato Free Tomato Sauce
It might seem strange to find that there are no tomatoes in sight. However, for those with nightshade intolerances or allergies, a good nomato sauce is a kitchen staple. Here is what you will need to make this AIP tomato sauce.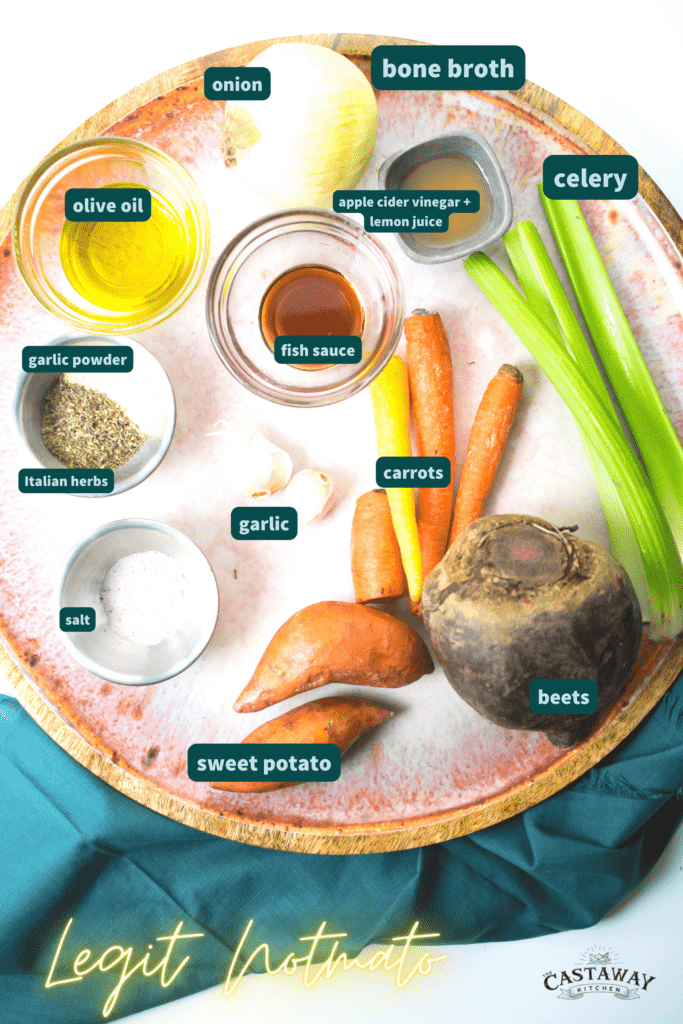 Don't freak out about that big beet. You're doing to peel it, and trim the ends. The sauce does not taste like beet at all. This helps get a nice color, you need it.
Just a little sweet potato, this helps add a little sweetness without adding sugar or dates.
Carrots, celery and onoin because a mirpoix is the foundation of flavor for all things!
Fish sauce for salty umami which tomatoes have in spades.
Apple cider vinegar for tangy acidic flavor.
Copious amounts of garlic powder and Italian Herb seasoning for that Italian flavor!
Not pictured, a cup of bone broth (or water) as the base.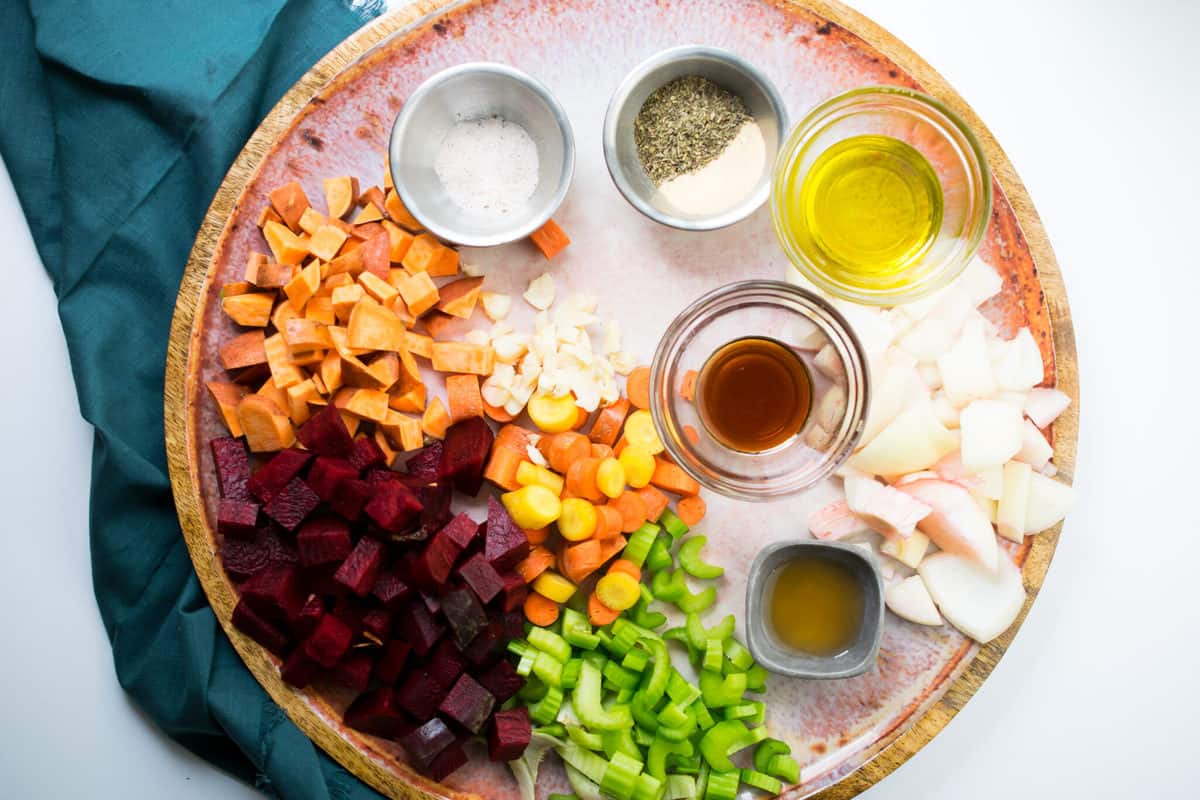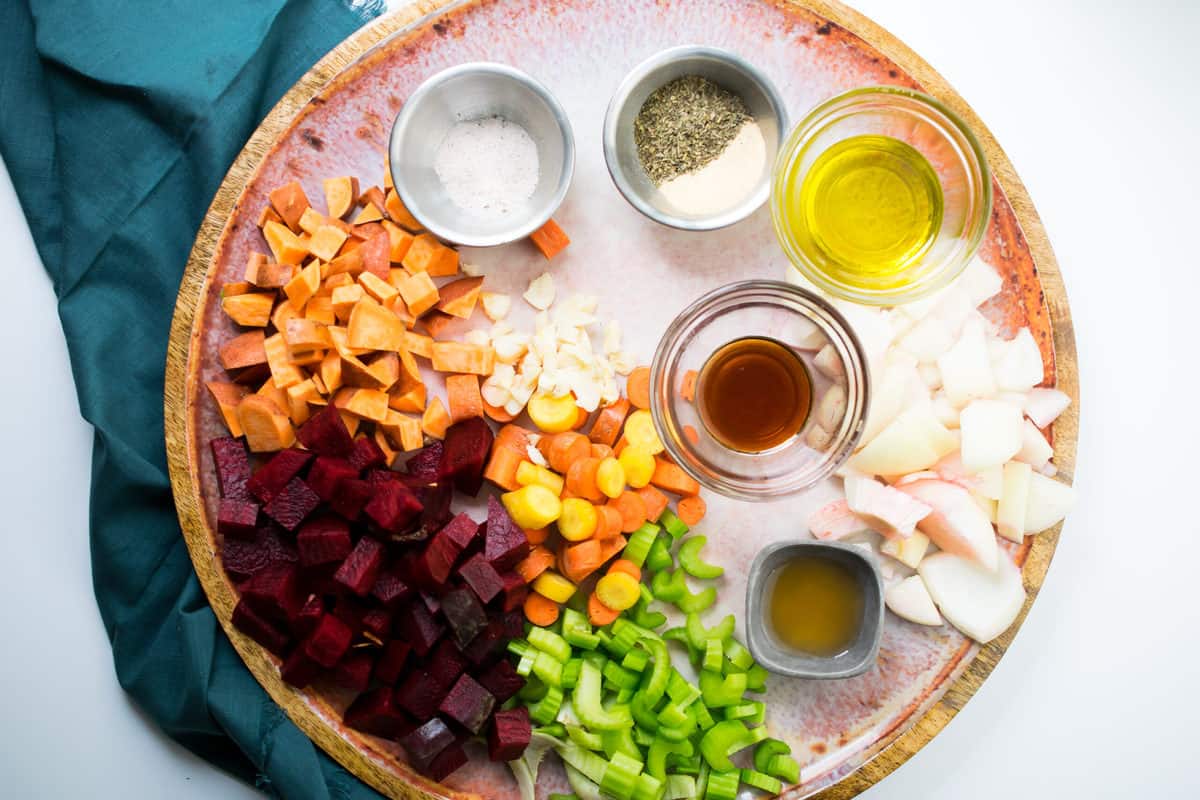 Step by Step Homemade Nomato Sauce
This AIP marinara and tomato base sauce comes together very easily. Dice, saute, cook and blend. Here are simple steps to nightshade-free cooking bliss.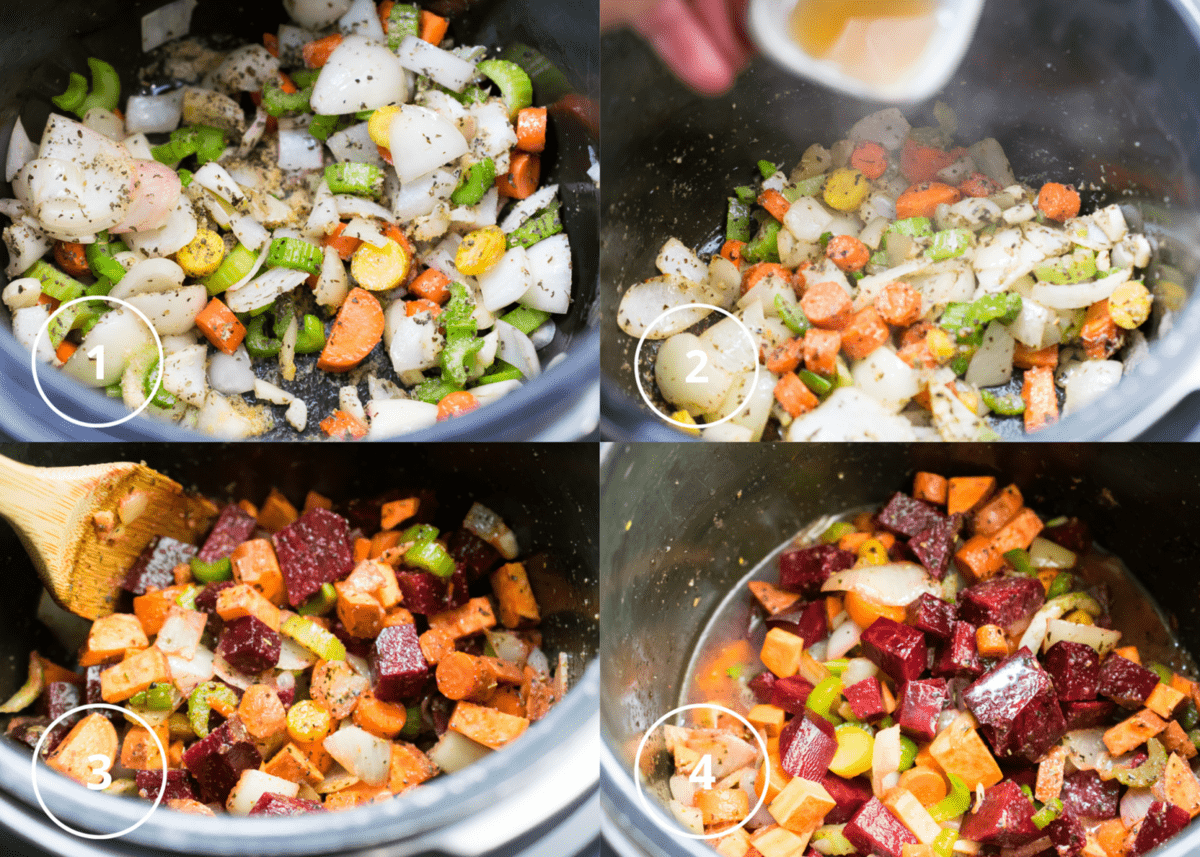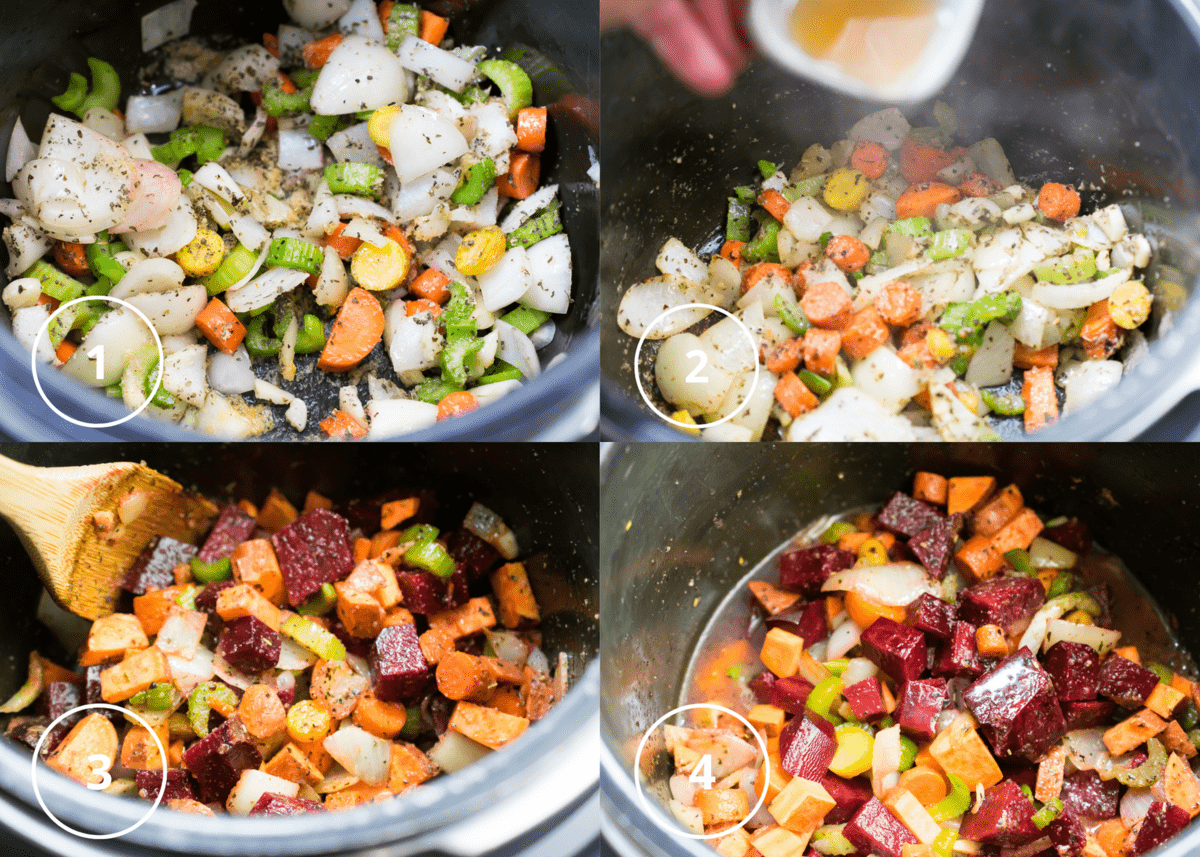 Dice all your veggies, and heat the olive oil then add in the onion, celery, carrot and garlic. Saute until tender. Mix in the seasoings.
Add in the apple cider vinegar to delgaze the pot. Add in the root veggies.
Mix well and pour in the fish sauce and bone broth.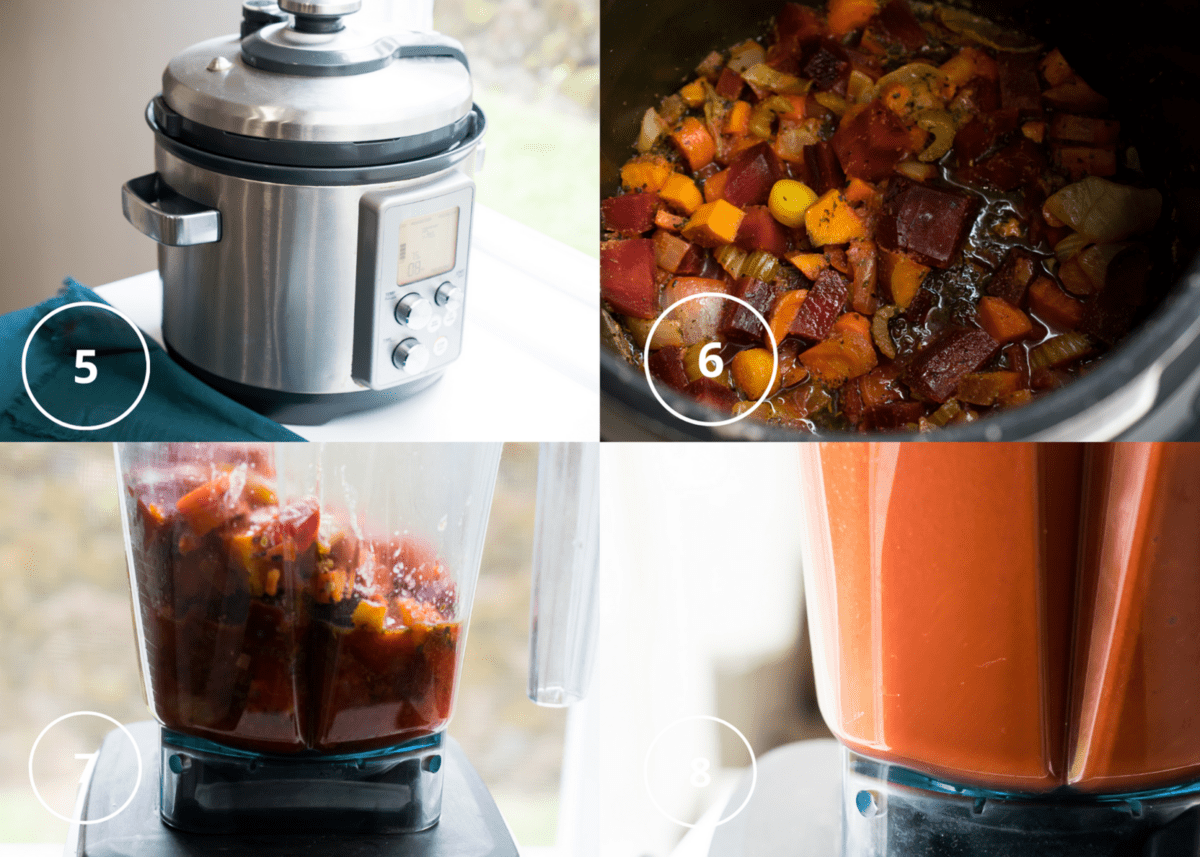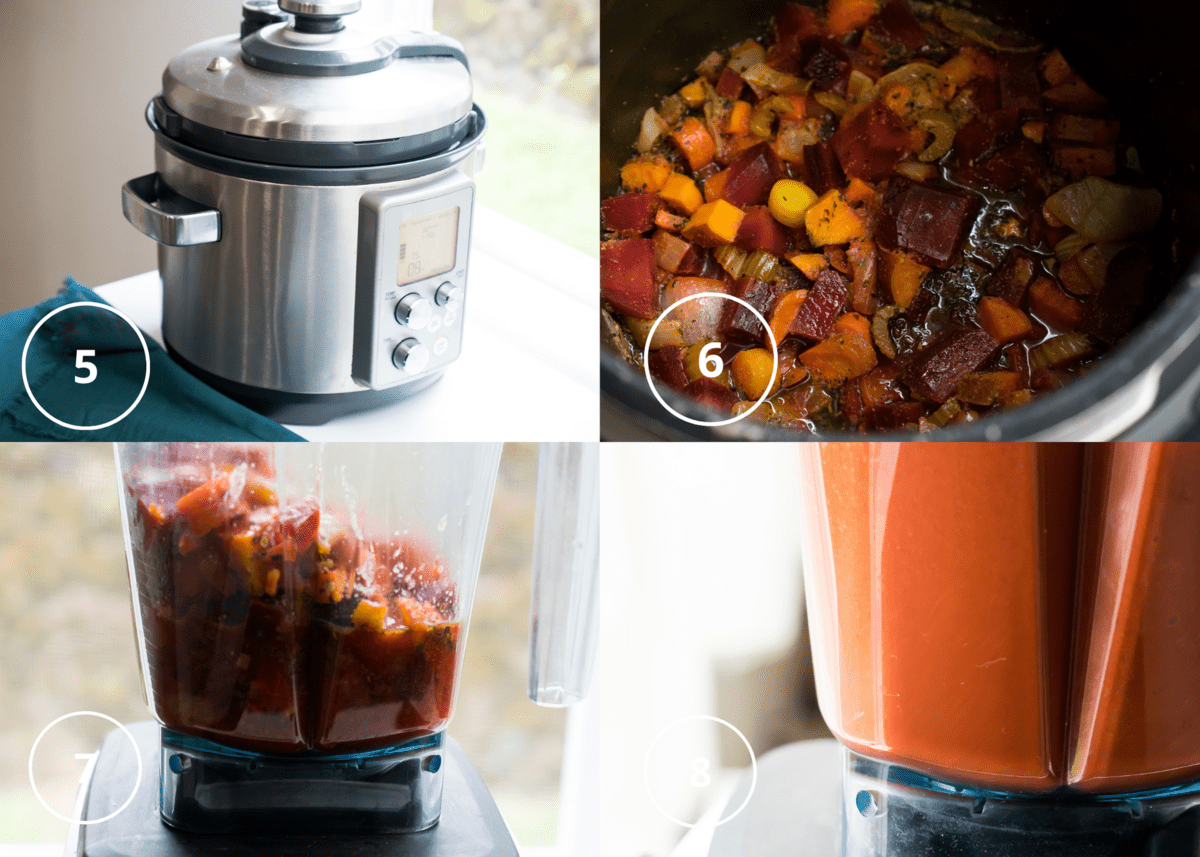 Close the lid and pressure cook on medium for 8 minutes. Once done open the lid.
Carefully transfer all of the vegetables and liquid to a blender.
Puree until smooth.
Taste and add more salt, vinegar or fish sauce as needed or to taste. If you're not AIP you can also add in some black pepper.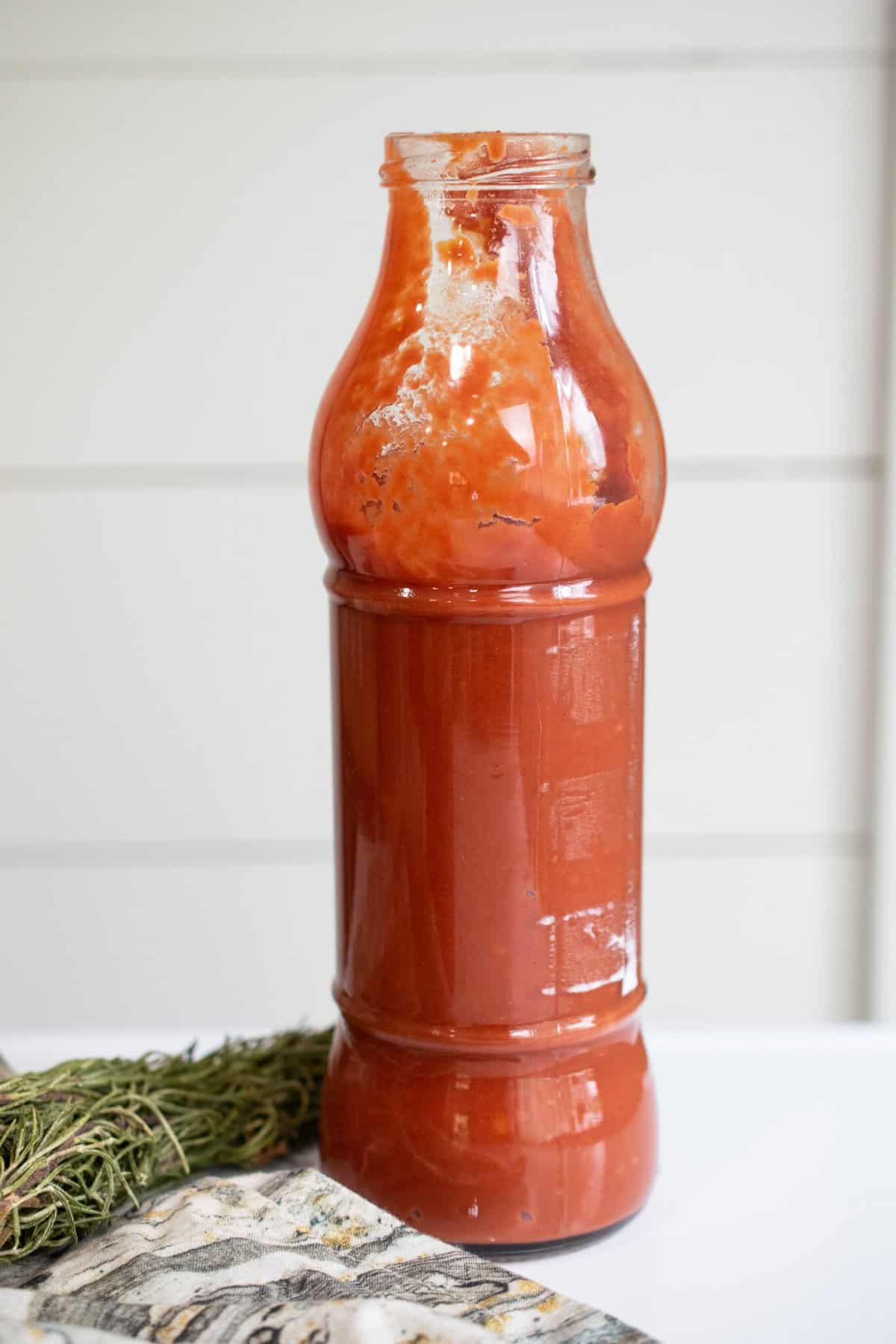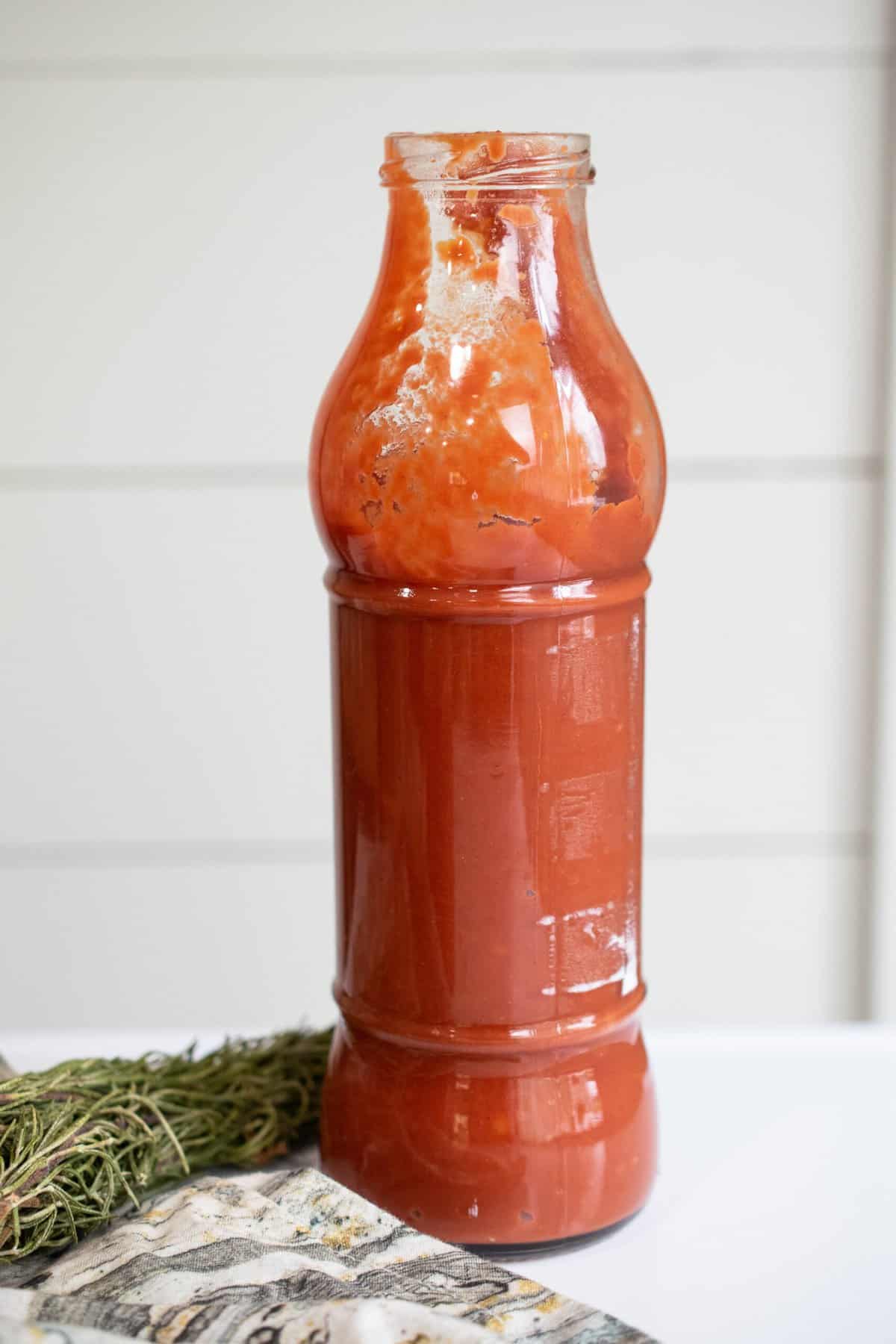 Tips, Tricks and Recommendations for AIP Nomato Sauce
What I love about this sauce is that it's really easy and you can use it for many different recipes like chili, soups, pasta, and more.
Make it AIP BBQ Sauce: blend 1/2 cup Legit Nomato Sauce with 2 tablespoons honey, 2 teaspoons garlic powder, 2 teaspoons apple cider vinegar, a tiny pinch of ground clove.
Make it AIP Pizza Sauce: blend 1 cup Legit Nomato Sauce with 2 teaspoons Italian herb seasoning, and 1/4 teaspoon ground oregnago, 1 teaspoon apple cider vinegar, 1 tablespoon olive oil.
Make it AIP Ketchup: reduce the broth or water by 1/4 cup, add 1 tablespoon honey or 1 date when blending and up the salt by 1/2 teaspoon or to taste.
Make it less sweet: Omit the sweet potato.
Make it more tangy: Add more lemon juice, up to 1/4 cup.
Never run out: Make a double batch and freeze it in ice cube trays! Just pop a cube or two in any recipe calling for tomato sauce.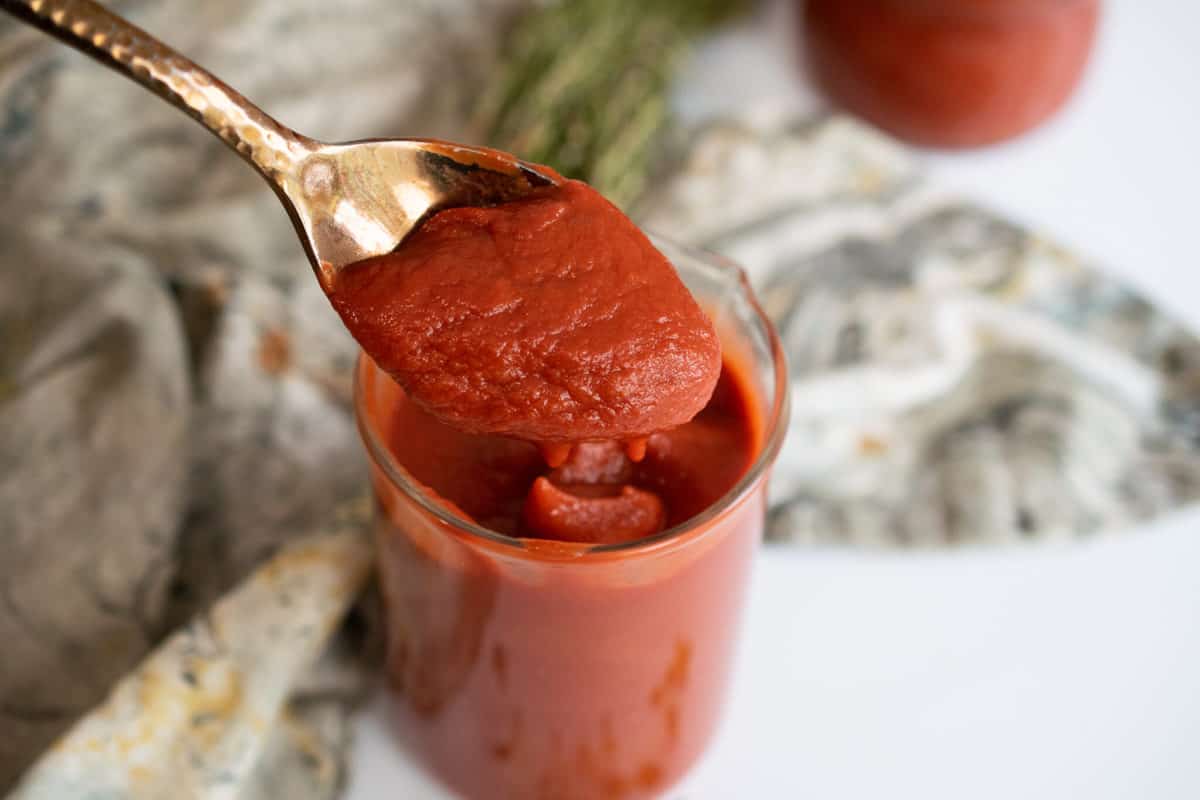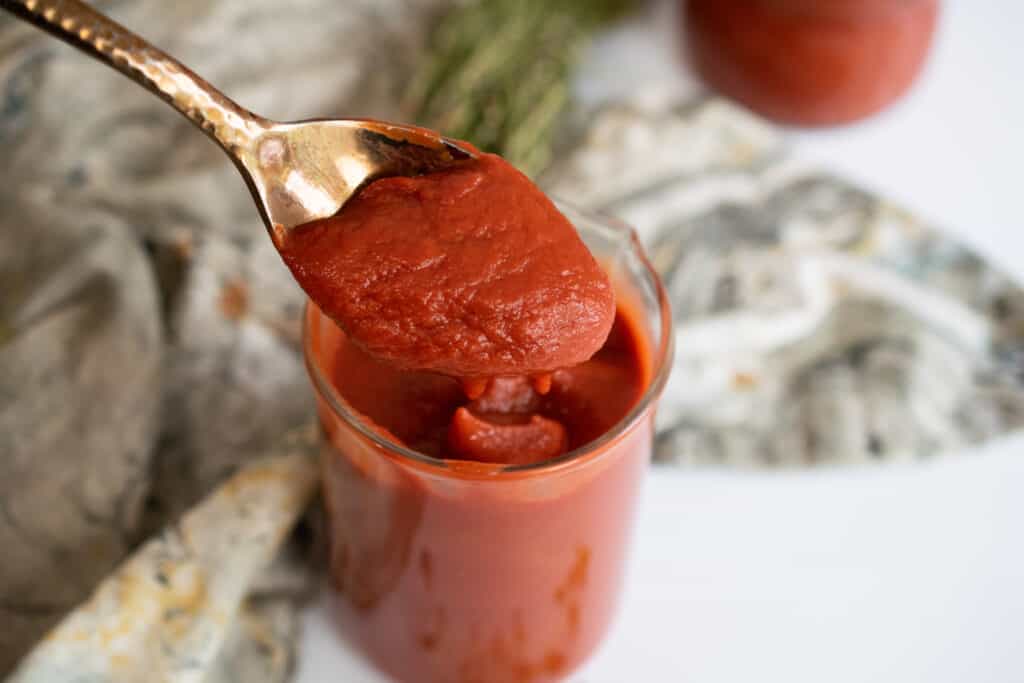 Notamto FAQ's
Can I omit the fish sauce?
Yes, but I would replace it with 1 tablespoon of nutritional yeast.
Can I omit the beet?
I don't recommend it if you make this sauce only with carrots and sweet potato it will be too sweet and too orange. Don't worry, you CAN'T taste it.
Can I omit the vinegar?
Yes, and replace it with only lemon juice.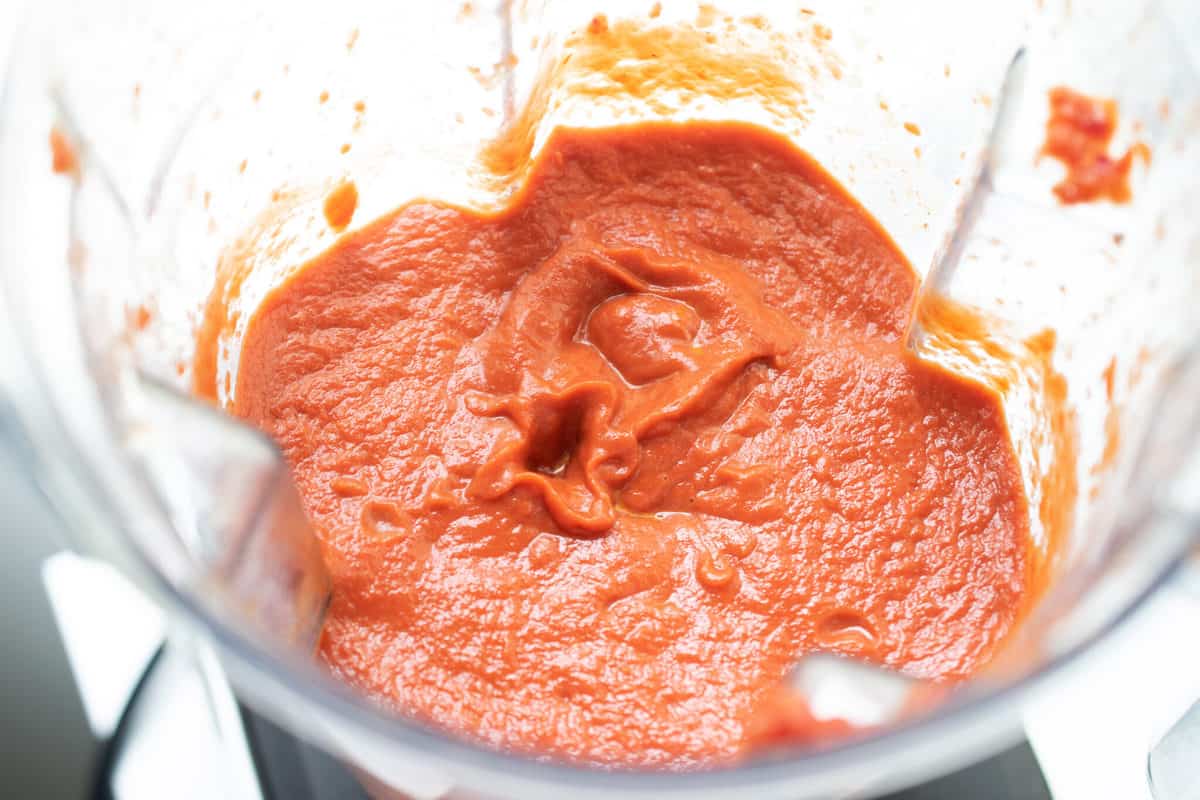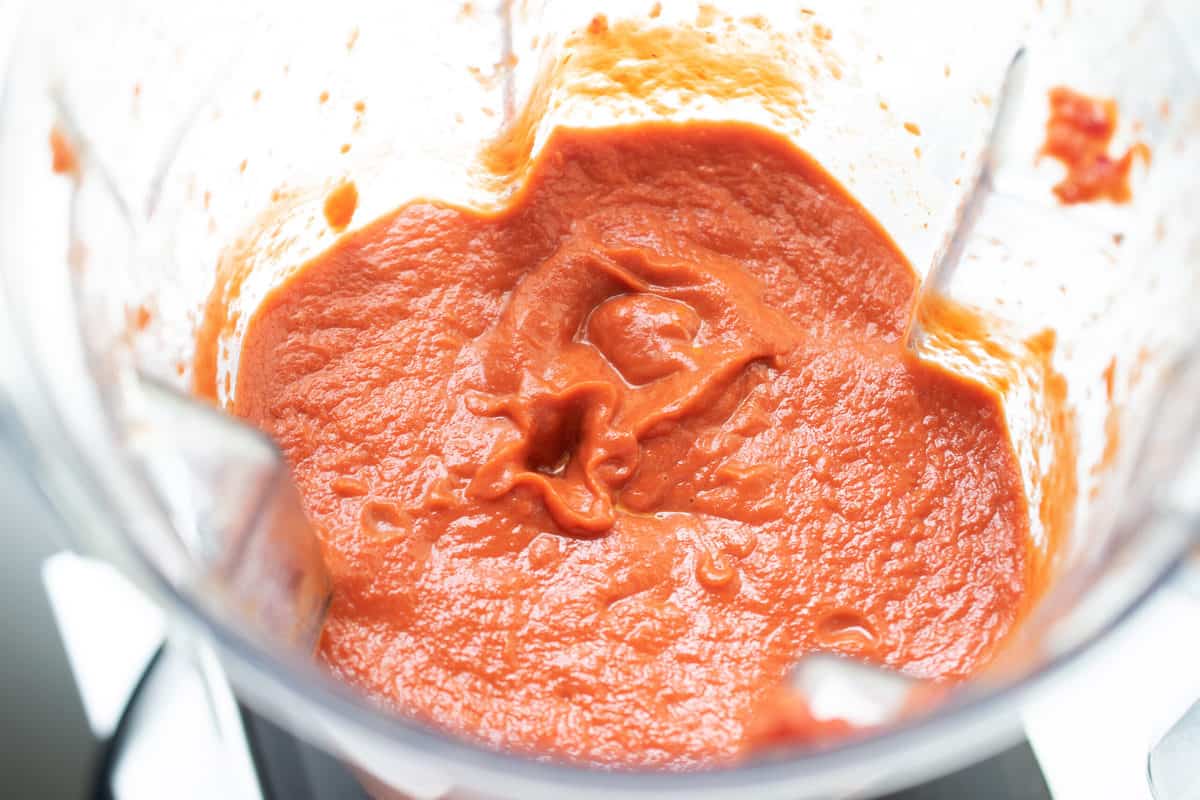 You May Also Like…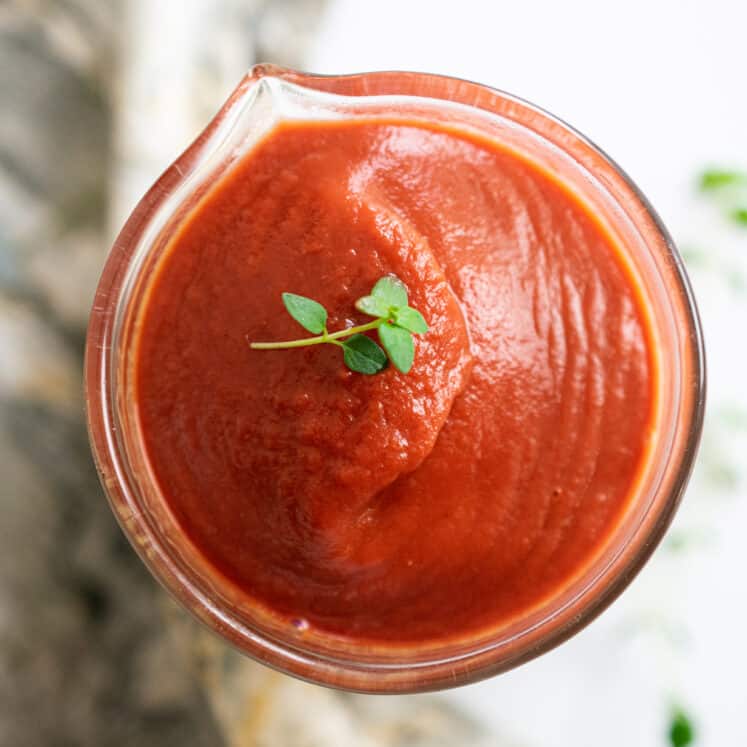 Legit Nomato Sauce (AIP, Whole30)
---
Author: Cristina Curp, FNTP
Prep Time: 10 minutes
Cook Time: 10 minutes
Total Time: 20 minutes
Yield: 5 cups 1x
Category: Sauce
Method: Pressure Cooker
Cuisine: AIP
Diet: Gluten Free
Description
This simple tomato-free tomato sauce is perfect for any recipe for those with nightshade allergies. 
---
Scale
Ingredients
2 tablespoon extra virgin olive oil 
1 large onion, diced
2 carrots, diced
3 ribs celery, diced
2–3 cloves garlic, minced 
1 teaspoon fine salt, more to taste
1 tablespoon garlic powder
1 1/2 tablespoon Italian Herb blend (AIP compliant)
juice of 1 lemon
1 tablespoon apple cider vinegar
1 beet, peeled, trimmed, and diced (about 2 cups)
1 small sweet potato, peeled and diced (about 1 cup)
1 cup bone broth or water 
1 tablespoon fish sauce
---
Instructions
Heat your pressure cooker (or Dutch oven) on saute mode. When it comes to temperature drizzle in the olive oil. 
Add in the diced onion, celery, and carrots. Saute for 3-4 minutes or until tender. Mix in the salt, garlic powder, and herbs. 
Continue to saute until aromatic, then deglaze the pot with the lemon juice and vinegar, scraping the bottom of the pot. Add in the beets and sweet potato. 
Mix in the broth (or water) and fish sauce, Close the lid and set to pressure cook on medium heat for 8 minutes. If you're making it stovetop, cover and bring to a simmer for 30 minutes or until tender. 
Once done, open the lid, and transfer everything, CAREFULLY, to a blender. 
Puree until totally smooth and bright red! Taste and add more salt if you like or a little more lemon for more tang or more fish sauce for umami! See post for BBQ sauce, Ketchup, and Marinara modifications. 
Recipe Notes:
You can replace fish sauce with 1 tablespoon of nutritional yeast. 
You can omit the sweet potato but not the beet (replace the sweet potato with more carrots). 
You can use all ACV or all lemon juice depending on needs or preferences. 
There are NO added sugars in the recipe, it is WHOLE30 compliant. The sugar in the nutritional information is the natural sugars in the vegetables. 
Nutrition
Serving Size: 1/2 cup
Calories: 86
Sugar: 3g
Fat: 7g
Saturated Fat: 0g
Trans Fat: 0g
Carbohydrates: 13g
Fiber: 3f
Protein: 2g
Cholesterol: 0mg
Keywords: AIP Nomato Sauce