Creamy, tangy, meltable mozzarella cheese blocks, made without dairy, fillers, or gunk. This keto Paleo AIP Mozzarella Cheese is the answer to all of your cheese prayers, and it's so simple to make! FOR THE AIP VERSION READ THE RECIPE MODIFICATIONS!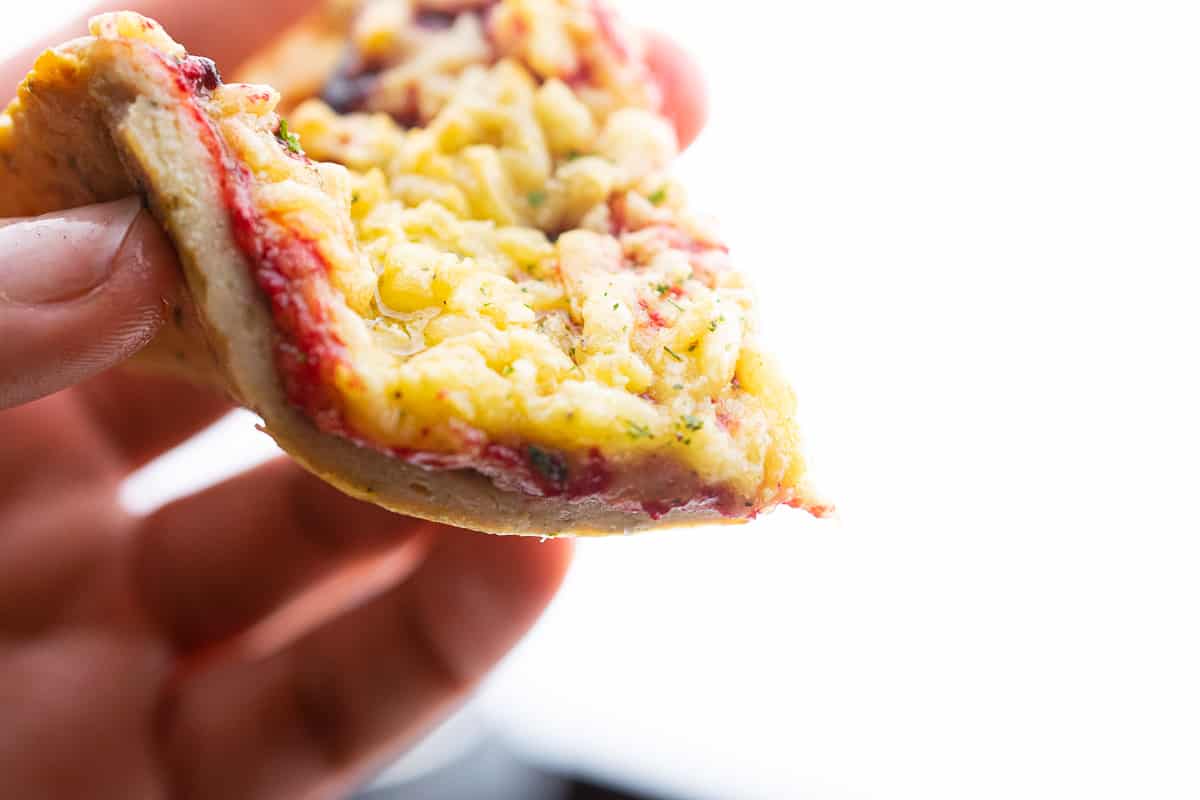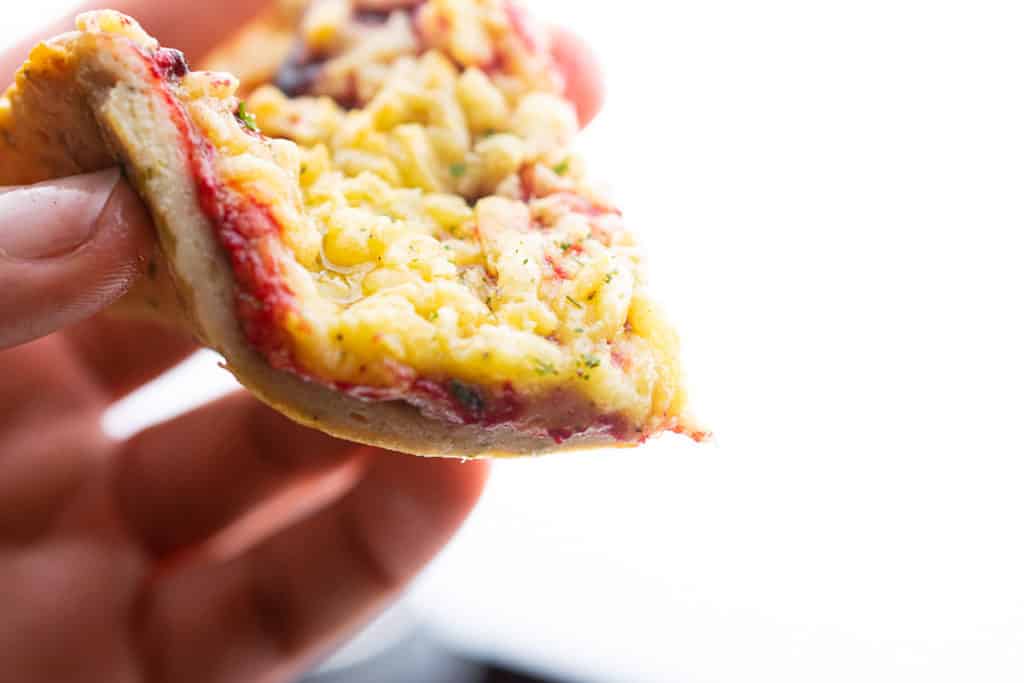 Table of Contents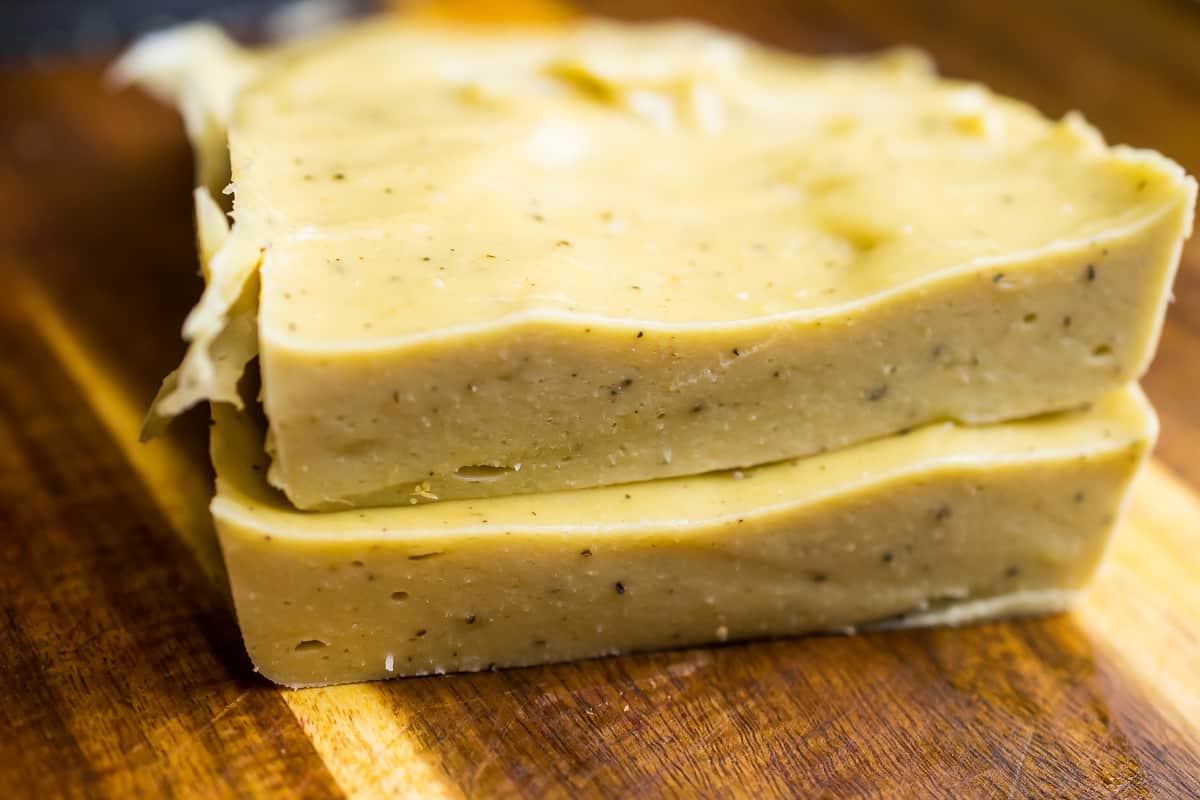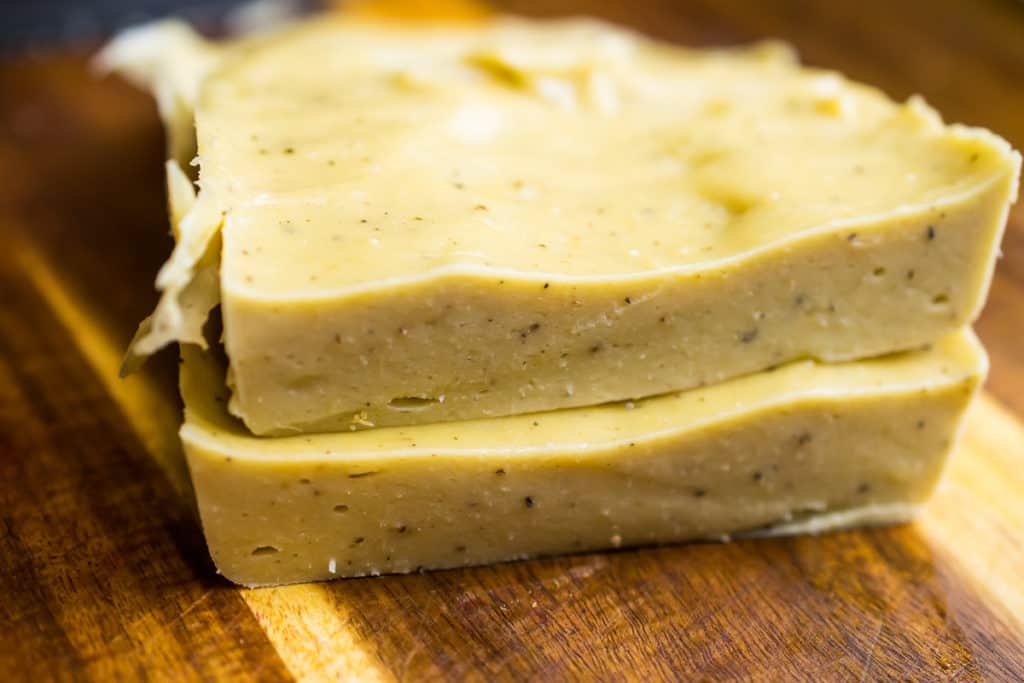 Superpowered AIP Cheese? YEP!
Gut healing bites that taste and melts like real cheese! The benefit to this melty, delicious AIP Paleo Cheese is that it's also keto-friendly! Yes! Made without the use of sweet potato or tapioca starch it's low carb, too. Much like all of the recipes in my second book, Made Whole Made Simple, this paleo mozzarella is a wonderful blend of AIP and keto for super healing powers! Check out the AIP modification in the recipe notes below, or on page 104 of Made Whole Made Simple.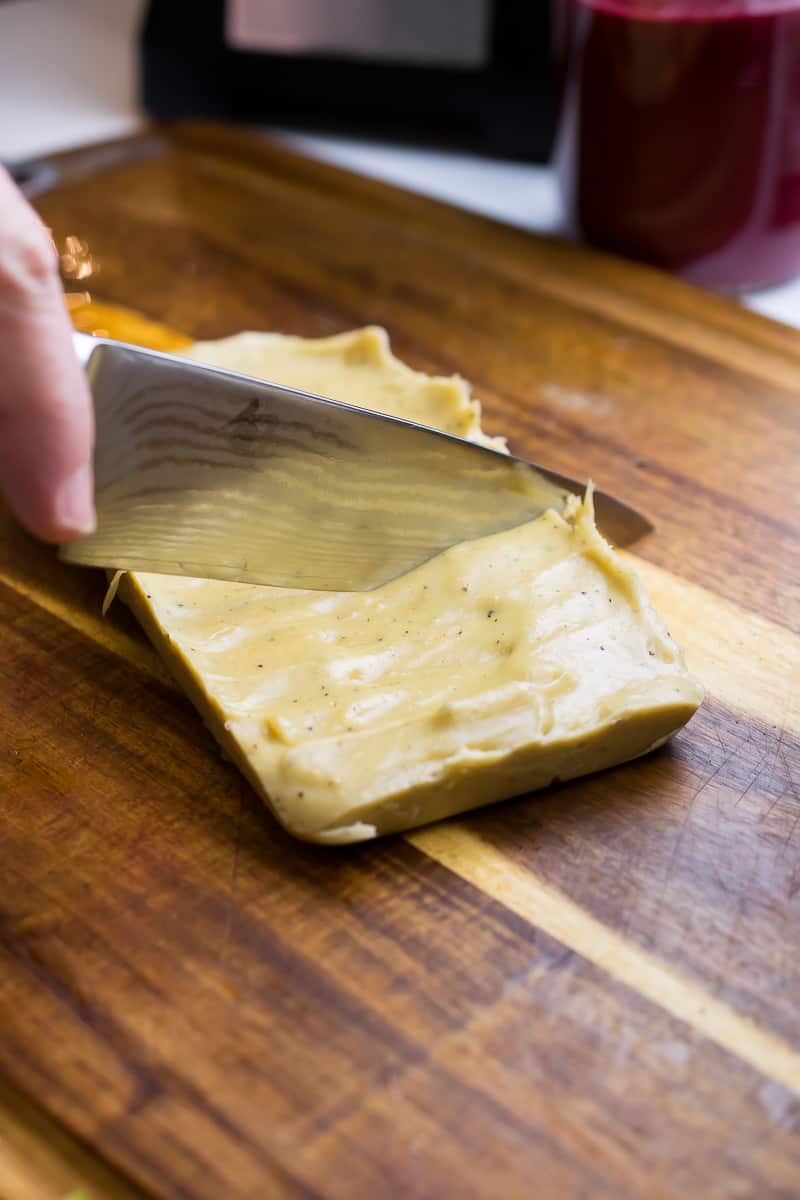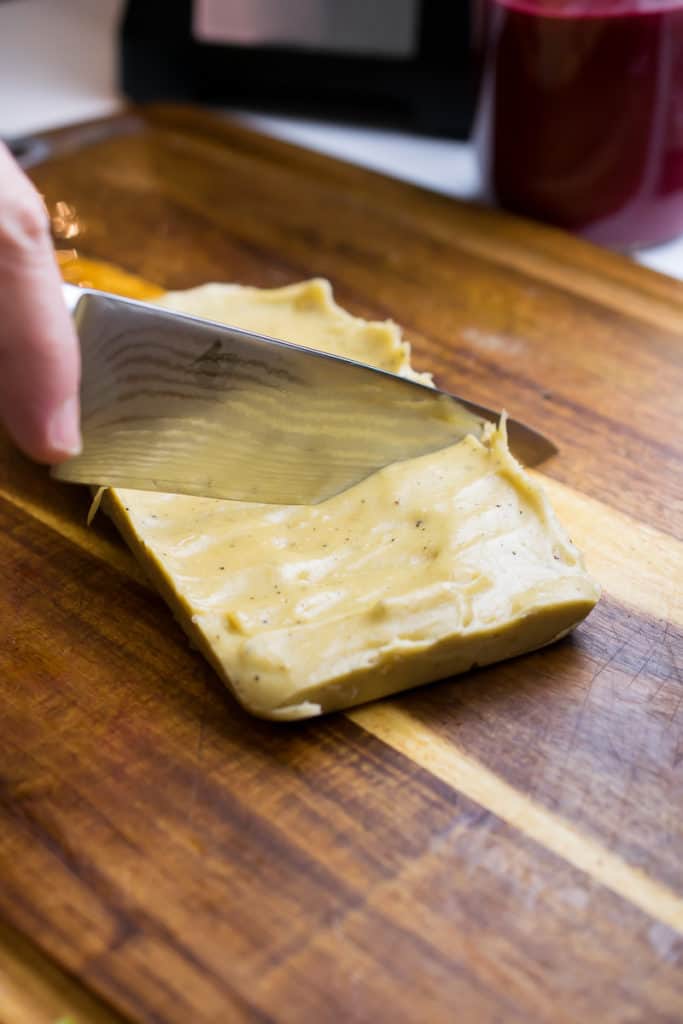 Paleo Mozzarella and more!
If you're looking for paleo recipes that aren't super complicated, this book is the holy grail. I wrote it with the intention of making a paleo lifestyle as easy as possible, with plenty of accommodations and variations for those who eat AIP and those who want to keep it keto. Made Whole Made Simple is my second book, a guide to healing yourself with strong foundational health and therapeutic nutrients. I teach you how to use everyday, real food ingredients to support your system, and the habits to complement your food choices.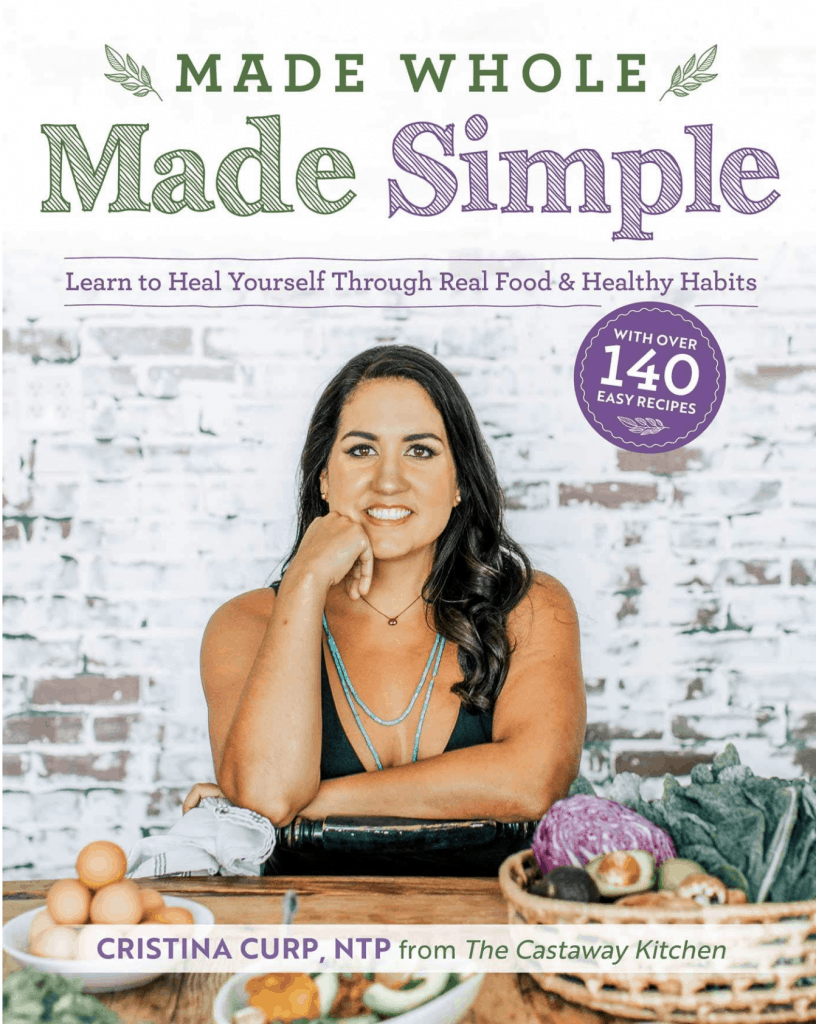 GET YOUR COPY: INDIE BOUND | BARNES & NOBLE | BOOKS A MILLION | AMAZON | TARGET | WORDERY | FREE INTERNATIONAL SHIPPING: BOOK DEPOSITORY
Ingredients for Dairy-Free Paleo Cheese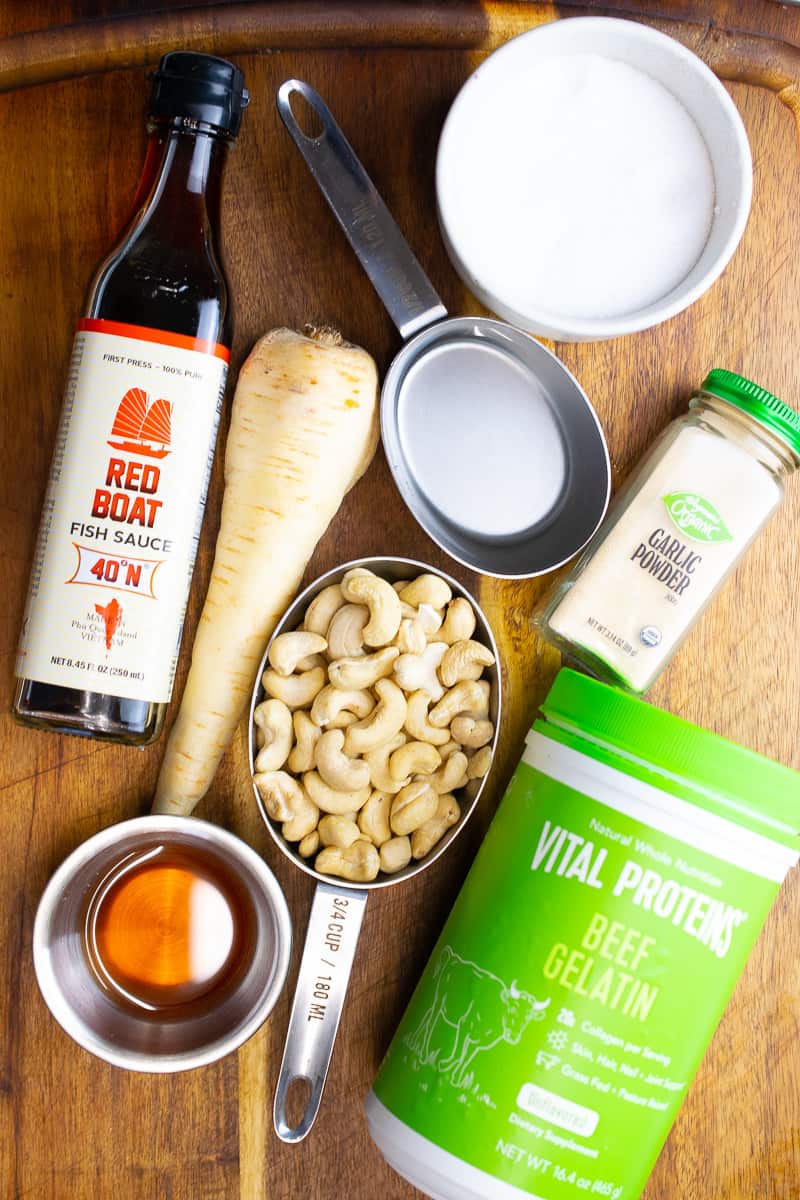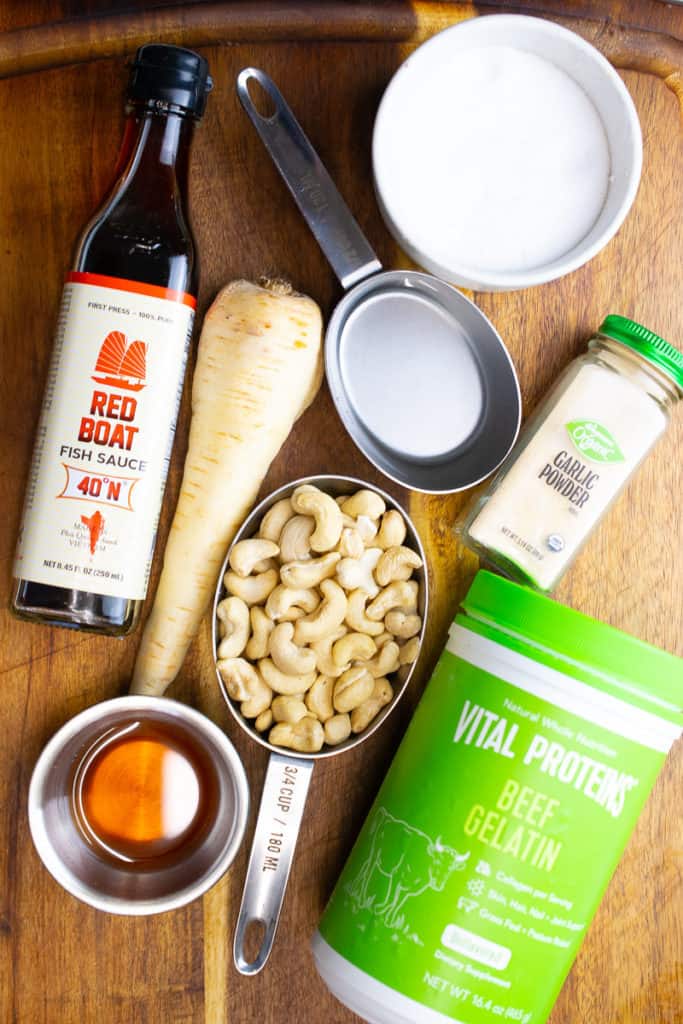 The base for this magical dairy-free cheese is cashews/cauliflower or diced summer squash for AIP and diced parsnips. Then my umami secret weapon fish sauce, just trust me on that one. A little vinegar for tang and seasonings. Your eyes might not believe it, but your mouth will!
Step by Step Tutorial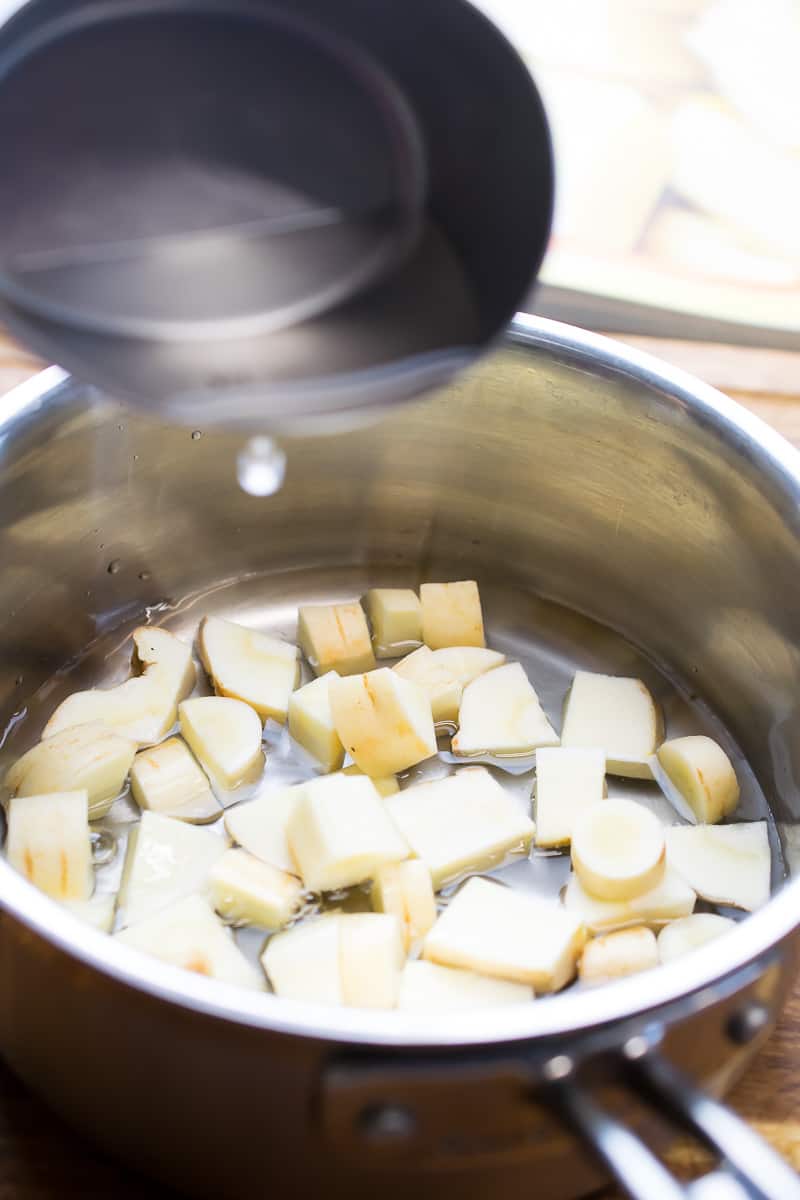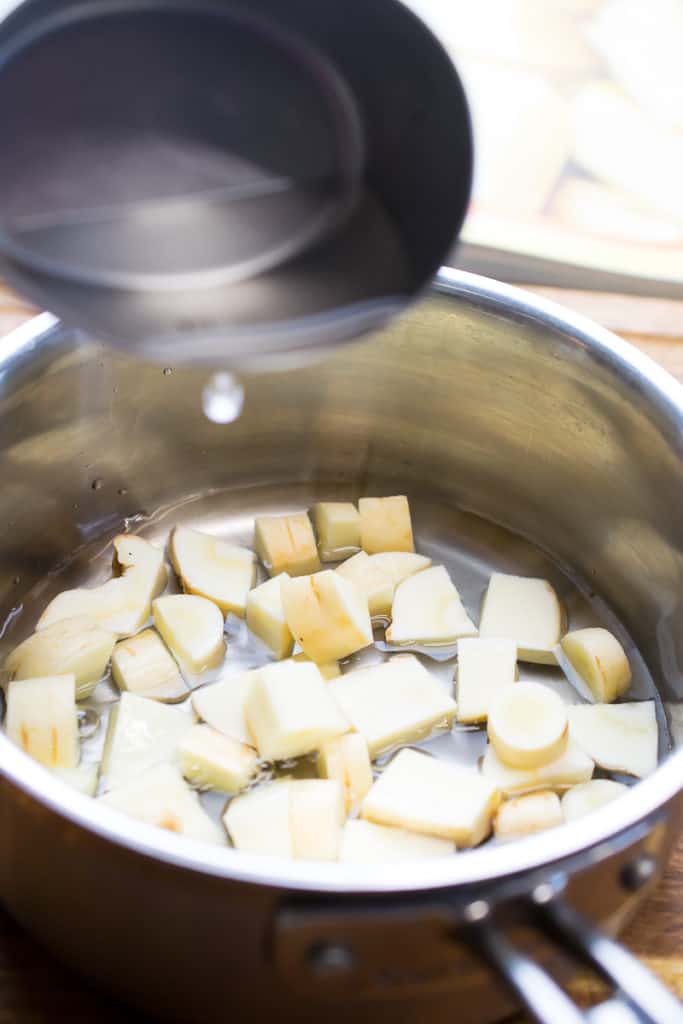 Frequently Asked Questions
Is the AIP version as good as the Paleo version?
Yes! Making with cashews or with cauliflower or squash, both work really well and the result will be amazing.
Where does the cheesy flavor come from?
Umami! The little crystals you find on aged parmesan cheese? That's umami! Fish sauce and nutritional yeast are both umami too. That's what makes this taste cheesy.
Can I leave out the gelatin?
No, the gelatin is what makes it firm and what makes it melt. Some folks use agar agar for plant based foods, but I'm not super familiar with how much you would use.
Can I make this into a sauce?
Yes, leaving out the gelatin and adding a little more liquid will make a nice sauce. Have you made my Cauliflower Alfredo? Because it's super legit.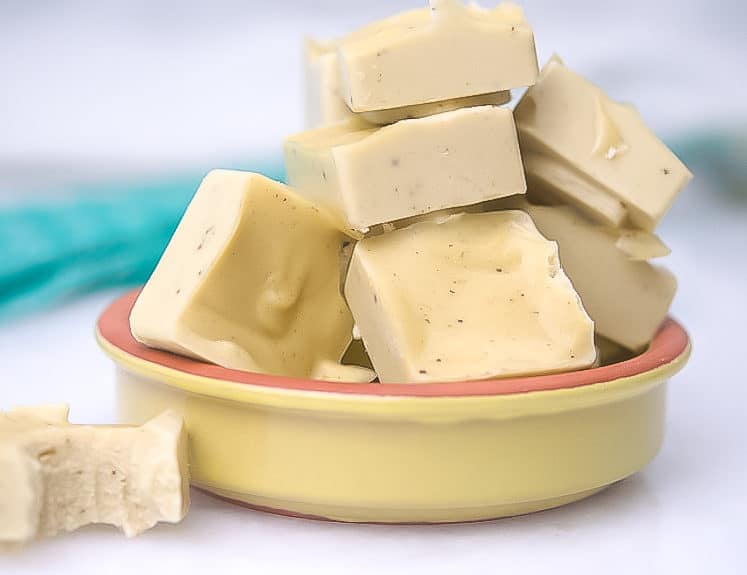 Paleo AIP Mozzarella Cheese (Nut Free, Egg Free, Coconut Free)
---
Author: Cristina Curp
Prep Time: 20 minutes
Cook Time: 1 hour
Total Time: 1 hour 20 minutes
Yield: 12 blocks 1x
Category: Condiment
Method: Blend and Set
Cuisine: Cheese
Description
A creamy and dreamy paleo cheese with AIP (nut free options too)!
---
Scale
Ingredients
4 ounces raw cashews or 1 cup cauliflower or peeled zucchini for AIP
4 ounces diced parsnips
1 tablespoon fish sauce
2 teaspoons white wine vinegar
1 teaspoon garlic powder
¼ teaspoon ground black pepper (omit for AIP)
¼ cup pastured gelatin
¼ cup extra virgin olive oil
¼ cup boiling water
1/4 teaspoon fine salt
---
Instructions
Combine the cashews and parsnips in a small sauce pan with 1/2 cup of water. Cover and bring the water to a simmer over medium heat. Cook until the parsnips are tender then drain the water.
Combine the cashews, parsnips, fish sauce, vinegar, garlic powder, and powdered beef gelatin in a high powered blender or food processor and blend until smooth. Slowly drizzle in the olive oil until a thick cream forms. Then slowly pour in the hot water until it is fully incorporated. Taste the mix, add the salt if needed.
Distribute the mix into 12 ice cube molds in a silicone tray or into a loaf pan lined with parchment paper. Set in the fridge to firm up. Store in an airtight container in the fridge for up to a week.
Snack on as is, melt into noodles or on your favorite pizza crust (check out the "Cheesy" Mushroom Meatzas on page 230 of Made Whole Made Simple). 
Nutrition
Serving Size: 1 block
Calories: 112.3
Fat: 8.7g
Carbohydrates: 4.2g
Fiber: 0.8g
Protein: 4.8g
Keywords: AIP cheese, paleo cheese, paleo mozzarella, nut-free cheese