As a kid my Abuela always had the Archway Oatmeal cookies in her pantry. I loved how they stuck together, and their texture. Let me tell you, these AIP Oatmeal Raisin Cookies are ready in under 25 minutes and just as good, if not better! I'm so thrilled to share this healthy and allergen-friendly version of the classic cookies.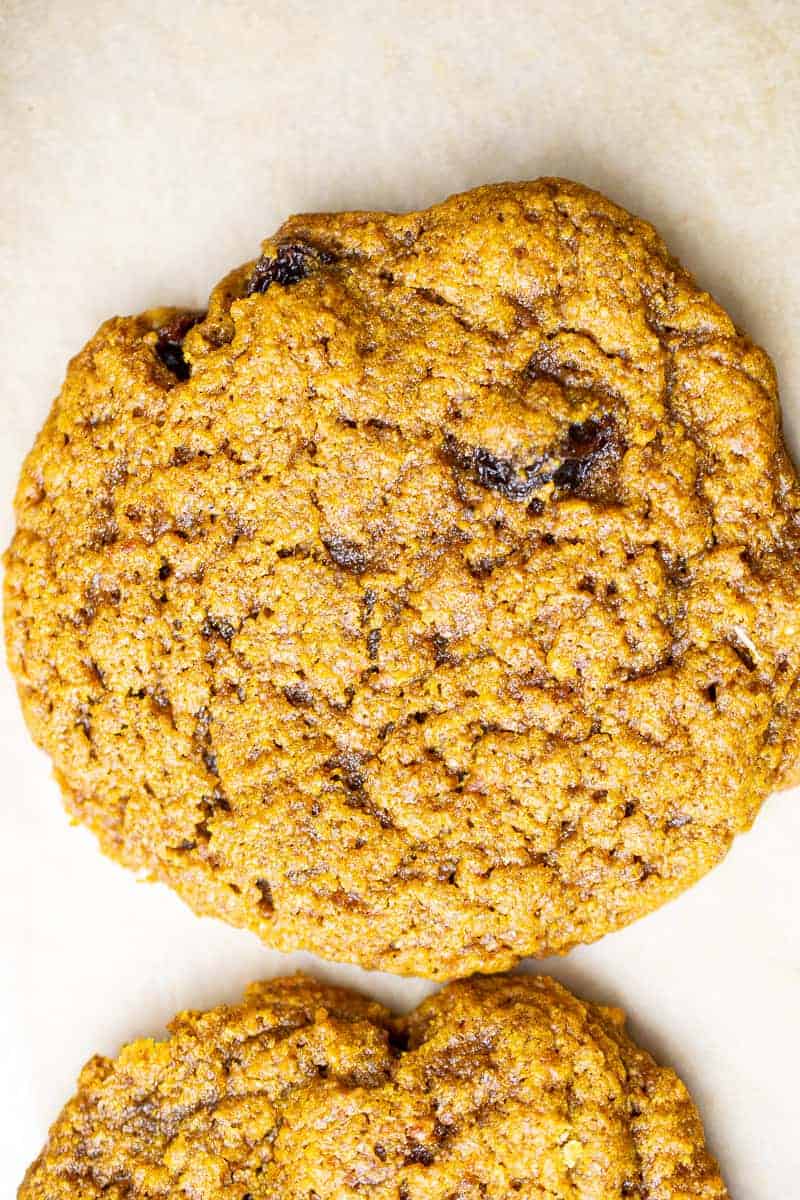 Table of Contents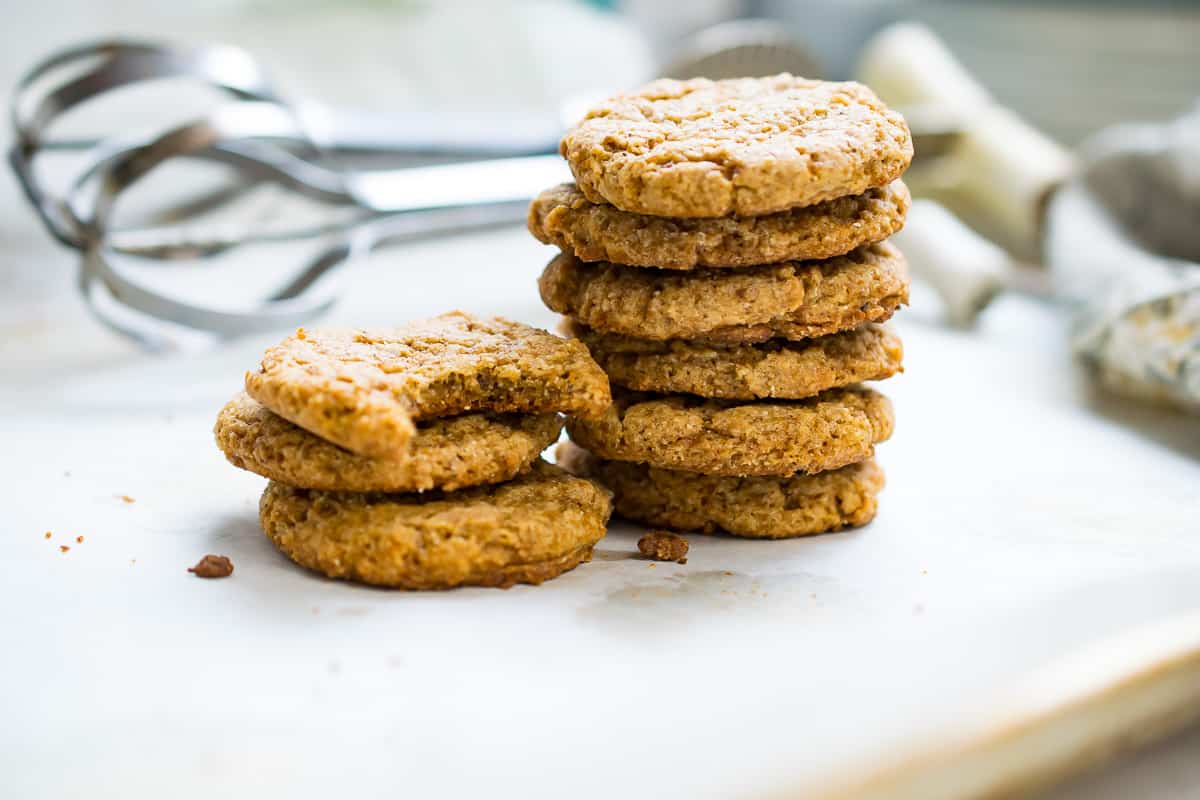 Why These Oatmeal-Cookies-Sans-Oatmeal Work
So…even the traditional Homestyle Oatmeal Cookies that you get at the store don't have that much oatmeal in them, so these AIP Oatmeal Cookies without any oats in them aren't really a stretch What we love is that soft, chewy texture, how they're a little sticky, and sweet, the cinnamon! I used tiger nut flour which has a lovely naturally sweet flour, that has a wonderful flavor for these. Coconut palm sugar has a nice toasted flavor and tastes almost like molasses in baked goods and also plays to the authentic flavor of this recipe. I used a gelatin egg and added extra gelatin to the cookie and it makes them so chewy!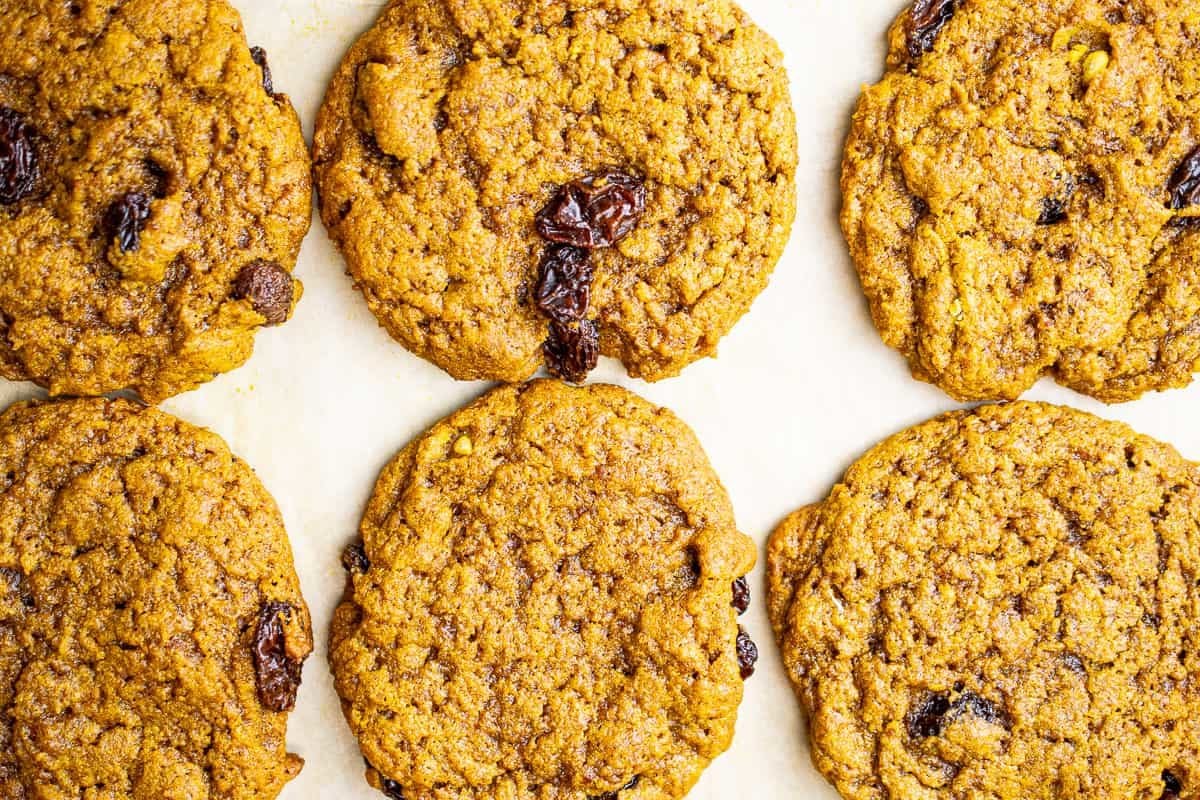 AIP Cookie Ingredients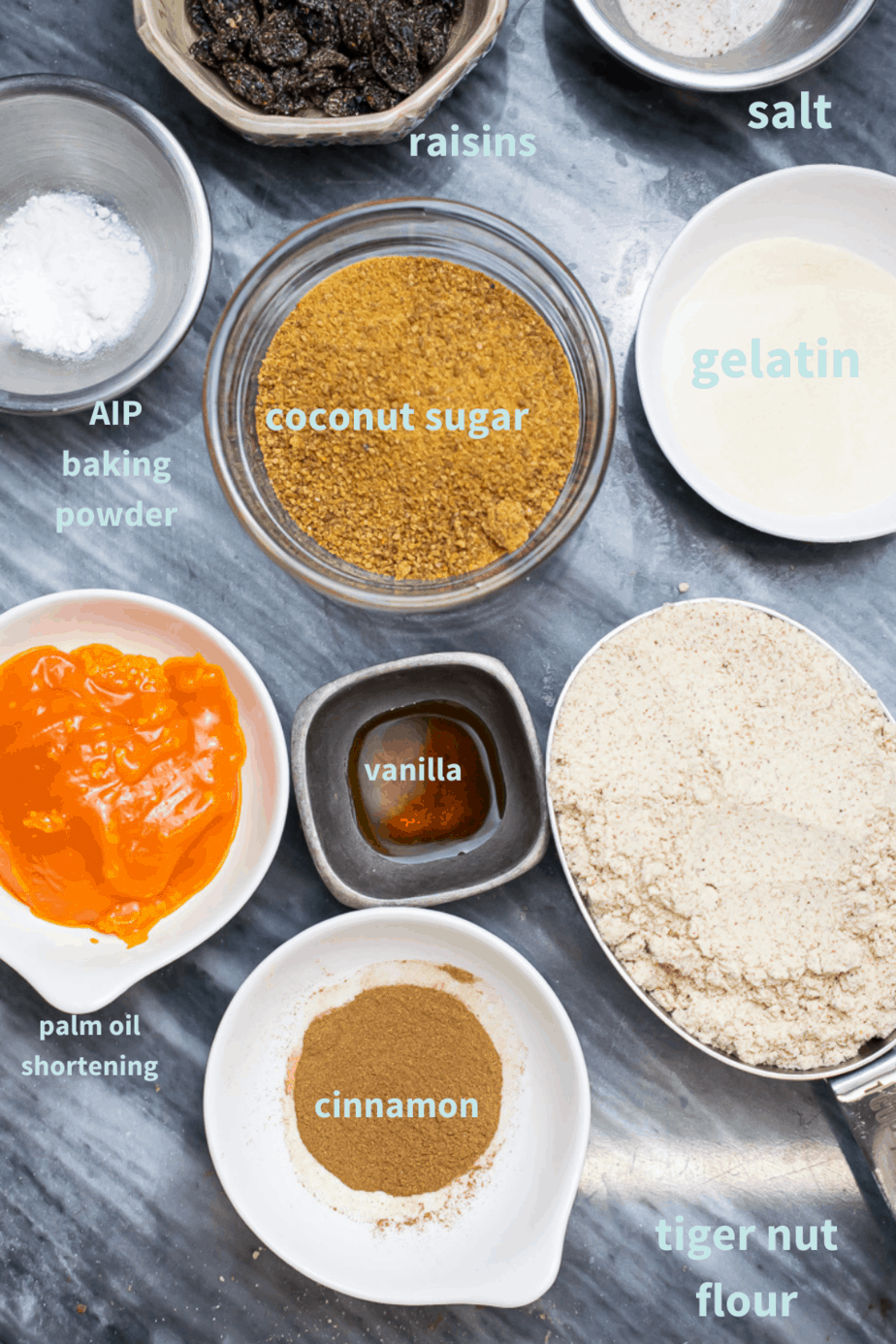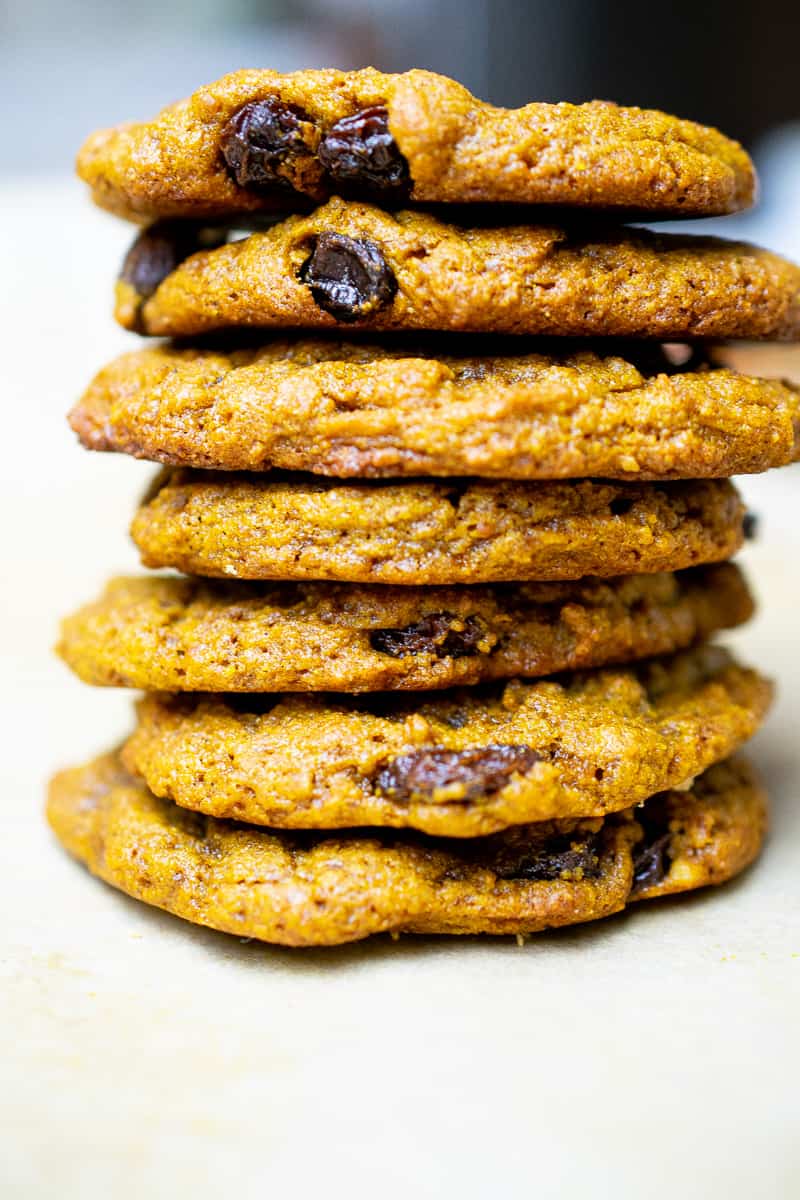 Step by Step Egg Free Cookies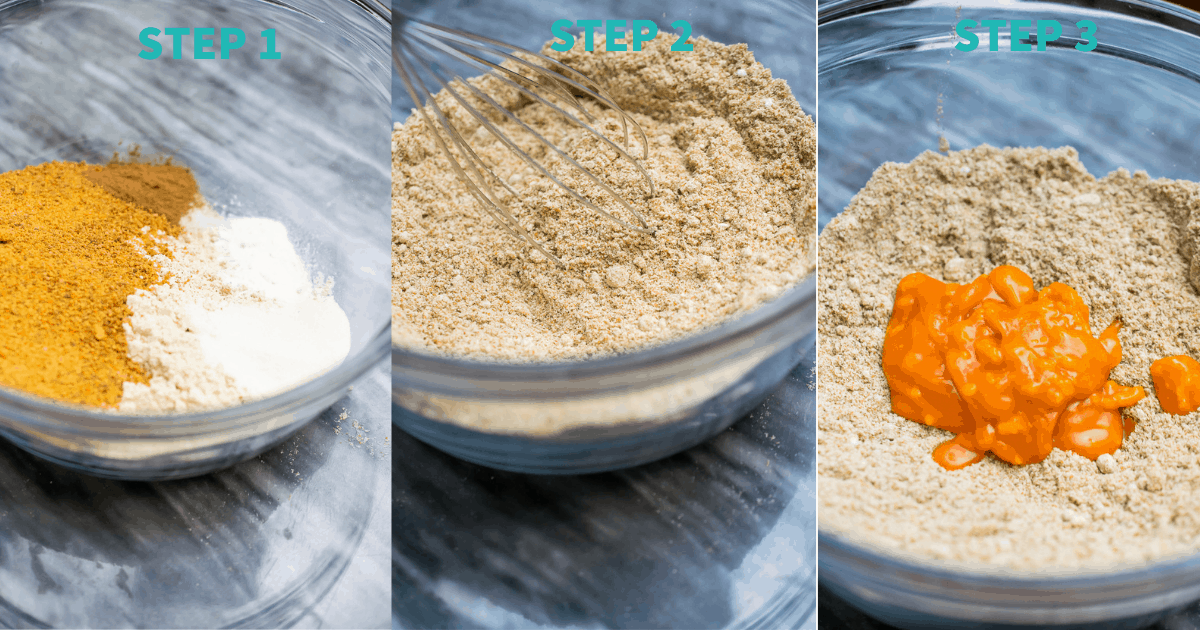 Start by mixing the dry ingredients together in a medium sized bowl. Make sure the oven is already preheating to 350F.
Whisk well and break up any clumps in the mix, you must do this if you have not sifted your ingredients together.
Add the fat and then the vanilla extract.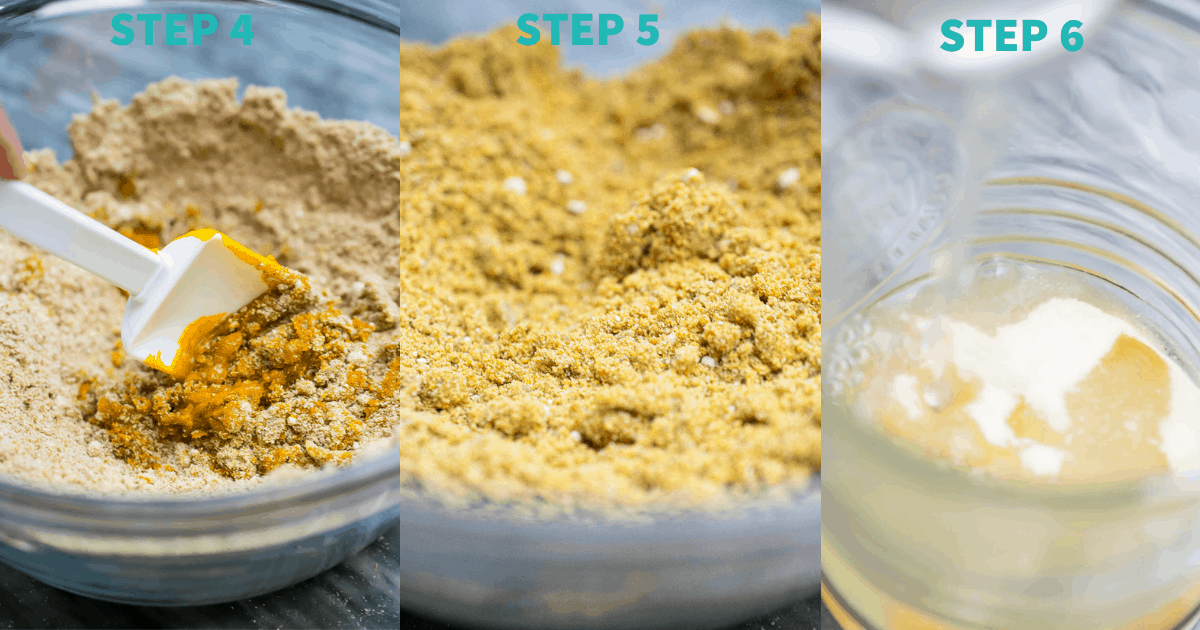 Fold in the fat and vanilla until your flour mix feels like wet sand.
Then prepare your gelatin egg. Add 2 tablespoons of boiling water to 1 tablespoon of gelatin in a cup and whisk vigorously.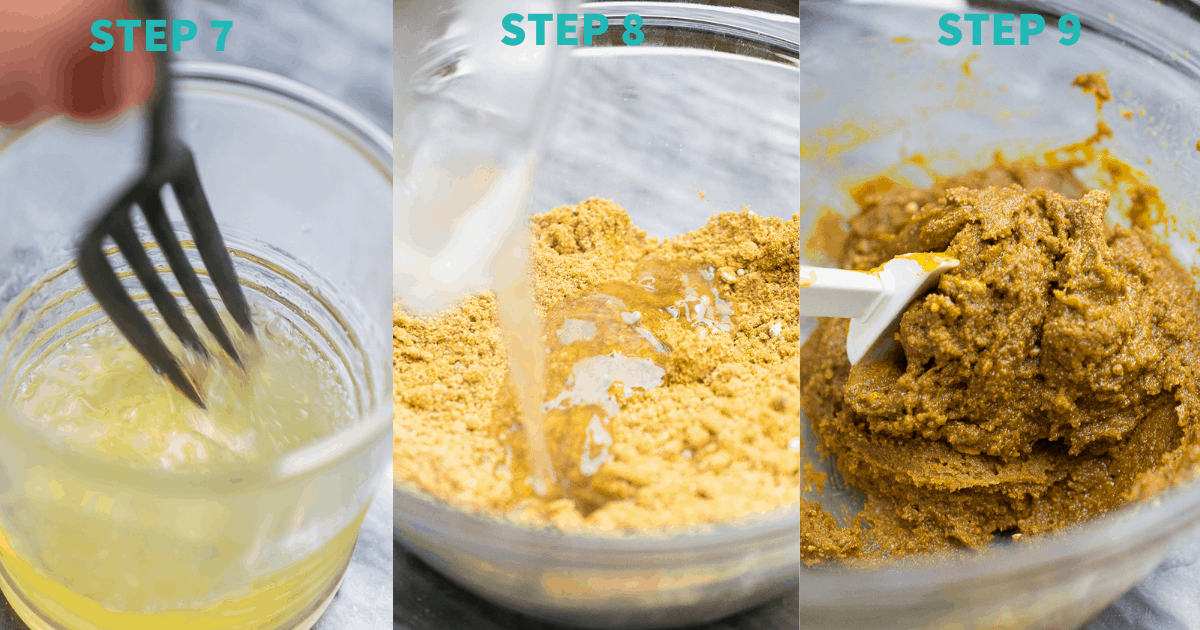 Use a fork to whisk until the mix looks like egg whites and quickly pour over the flour mix. Use a spatula to fold it into the flour until you have a nice dough.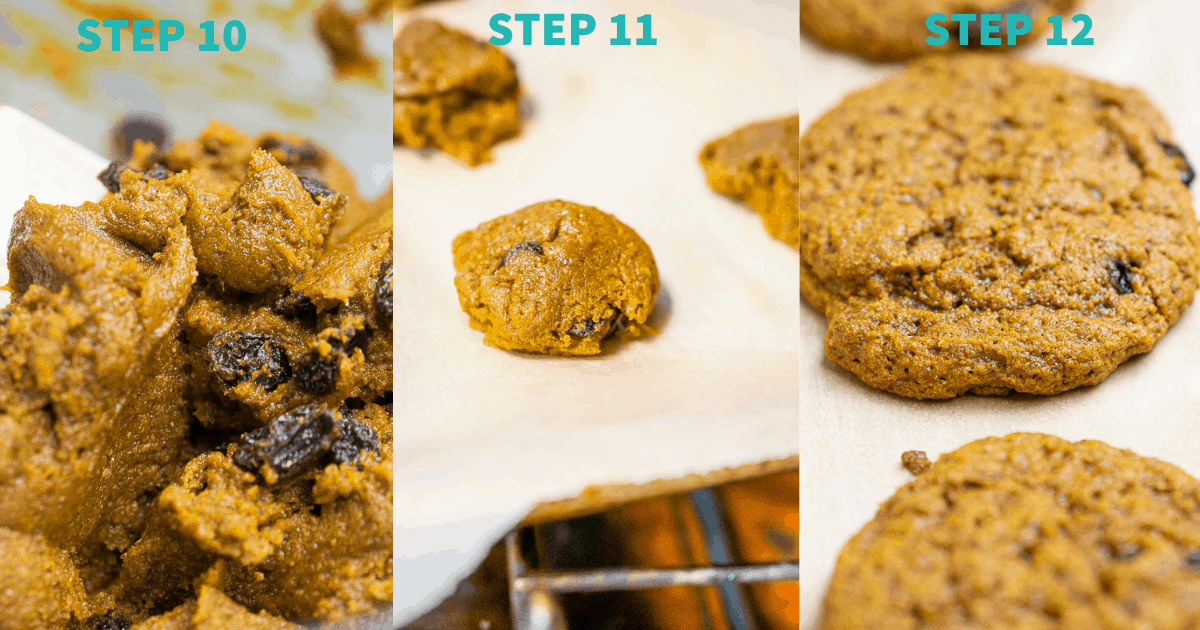 Fold in the raisins and shape 12 even-sized cookies.
Bake on a parchment paper-lined pan until golden brown, about 12 minutes.
Remove and let cool for at least 10 minutes.
Then devour these AIP Oatmeal Cookies with a tall glass of your favorite milk!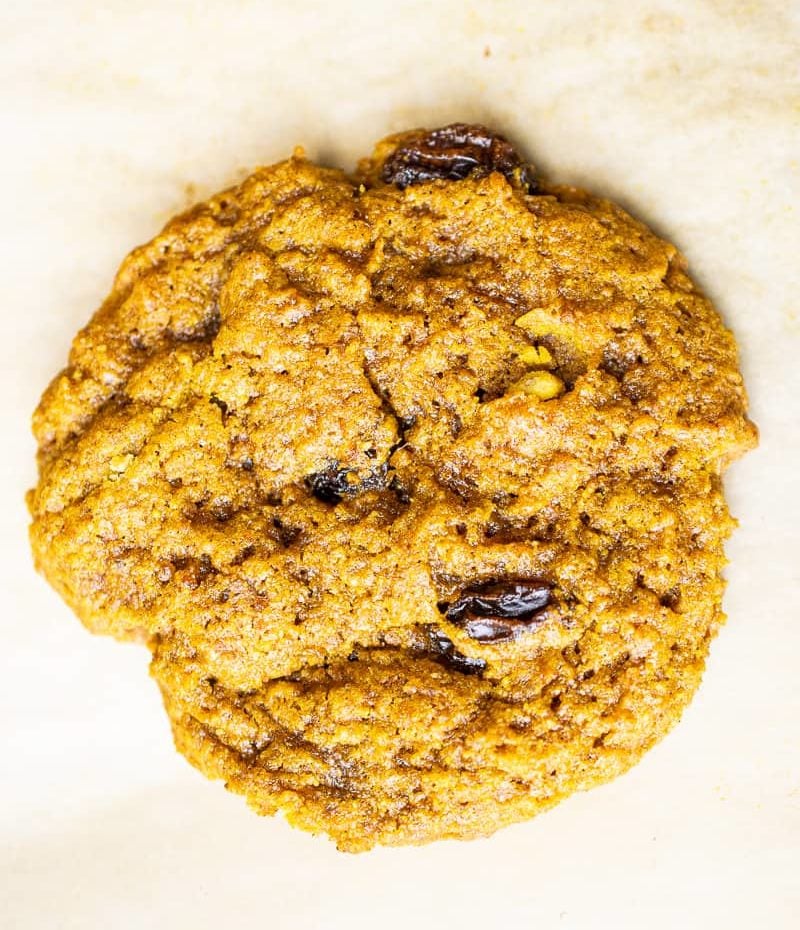 Tips and Tricks for Successful Baking
Sift your dry ingredients like flour, salt, cinnamon and baking powder. This will ensure all the clumps are out.
Gelatin eggs can scare some people but they're really quite easy to make. I find that mixing the gelatin with boiling water works best in a cup with a fork. Whisk so vigorously until it looks like egg whites, and you need to add it to the recipe before it cools. Fold in quickly.
Once your mix becomes a dough switch from whisk to spatula.
Shape the cookies using a cookie scoop. Bake on parchment paper-lined sheet pan.
Always let them cool 10 minutes before touching or trying to lift off the pan.
Frequently Asked Questions
Can I use another type of flour?
I have only made this recipe with tiger nut flour, so I can't say.
Can I skip the raisins?
Yes, absolutely, these turn out just fine without raisins.
Can I use coconut oil?
Yes, check out the ingredients section above. Using coconut oil will result in a lighter cookie and the palm oil shortening gives them that golden hue.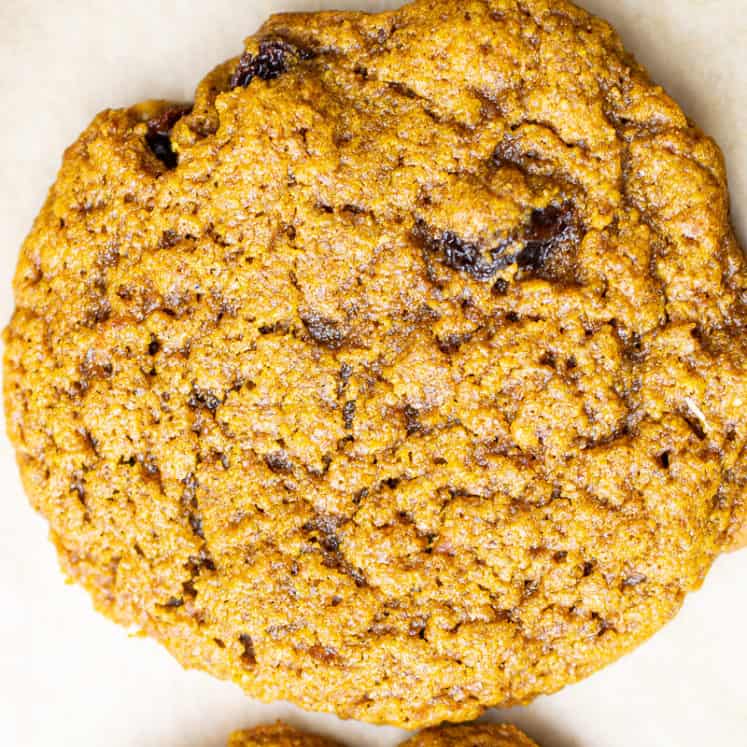 AIP Oatmeal Raisin Cookies (grain free, paleo, gluten free)
---
Author: Cristina Curp, FNTP
Prep Time: 10 minutes
Cook Time: 12 minutes
Total Time: 22 minutes
Yield: 12 cookies 1x
Category: cookies
Method: baking
Cuisine: American
Diet: Gluten Free
Description
Chewy, sticky, soft, and dreamy oatmeal cookies made without actual oats!
---
Scale
Ingredients
1 cup tiger nut flour
1/2 cup coconut sugar
2 heaping tablespoons pastured gelatin, divided
1 teaspoons cinnamon
1/2 teaspoon AIP baking powder (see post)
1/2 teaspoon fine salt
1/4 cup red palm oil or palm oil shortening (softened)
1 teaspoon vanilla extract
3 tablespoons boiling water
1/4 cup raisins (optional)
---
Instructions
Preheat oven to 350F. Line a sheet pan with parchment paper.

Whisk together the flour, coconut sugar, 1 heaping tablespoon gelatin, cinnamon, salt, and baking powder in a medium bowl.

Fold in the palm shortening and vanilla extract.

 Put the remaining gelatin, 1 heaping tablespoon in a cup or mug. Add boiling water to the gelatin and whisk vigorously with a fork until it looks like egg whites. 

Quickly add to cookie mix and fold in with a spatula until you have a dough. Fold in raisins, if using.

Shape 12 even-sized balls. Place on the baking sheet and gently flatten. Bake for 12 minutes, until deep golden brown. Let cool for 10 minutes. Dig in.
Recipe Notes:
Read the ingredient section of the post and tips and tricks for some extra goodies. 
Macros below are without raisins added. 
For the gelatin egg you need good pastured gelatin that's in powder form. I really like Great Lakes Beef Gelatin or Vital Proteins Beef Gelatin.
Nutrition
Serving Size: 1 cookie
Calories: 99.6
Sugar: 4.3g
Fat: 6.8g
Saturated Fat: 2.7g
Carbohydrates: 7.6g
Fiber: 1.1g
Protein: 1.8g
Cholesterol: 0mg
Keywords: AIP Oatmeal Cookies