Like mother, like son- Jack loves chocolate chip cookies. He also loves to cook. During these trying times, spending too much time at home, he's taken to cooking. These amazing gluten-free, grain-free chocolate chip cookies are one of his most recent creations.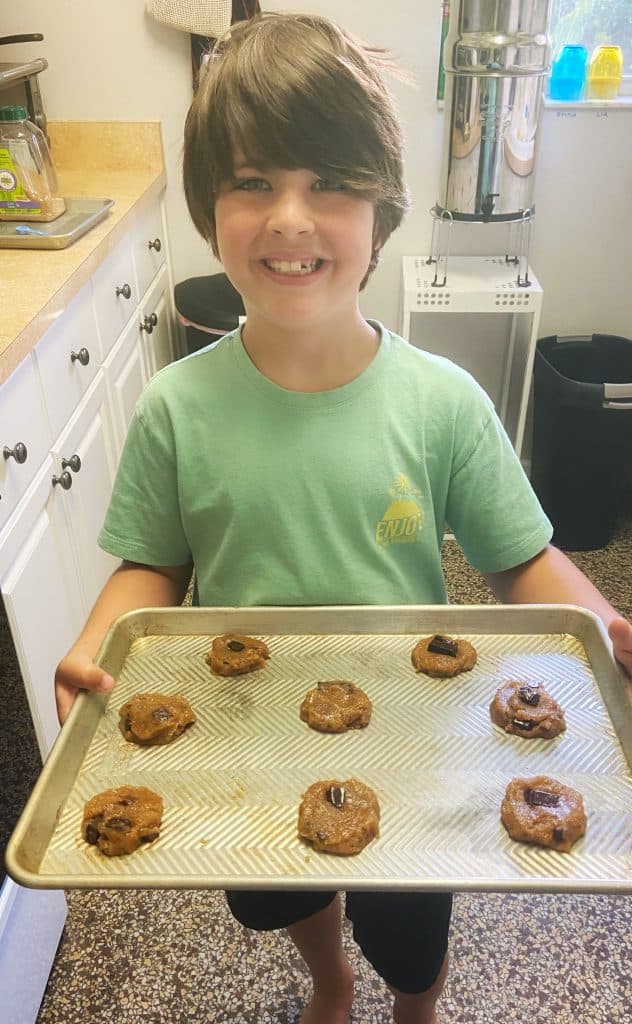 Yes, my 7 Year Old Came Up with This!
It started a few years ago, my independent little 3 year old would wake up and help himself to fruit or leftovers. Eventually, I would hear Jack in the kitchen at 6 am (he's always been an early rise), like a little mouse rummaging through the pantry. I'd wake to find him preparing sandwiches! Since he turned 7, this April, he graduated to using the stove.
Jack now makes himself eggs, bacon, egg in a nest (on gluten-free bread), Pamela's Pancakes (he follows the instructions perfectly), quesadillas (on Siete tortillas) and now these killer grain-free chocolate chip cookies!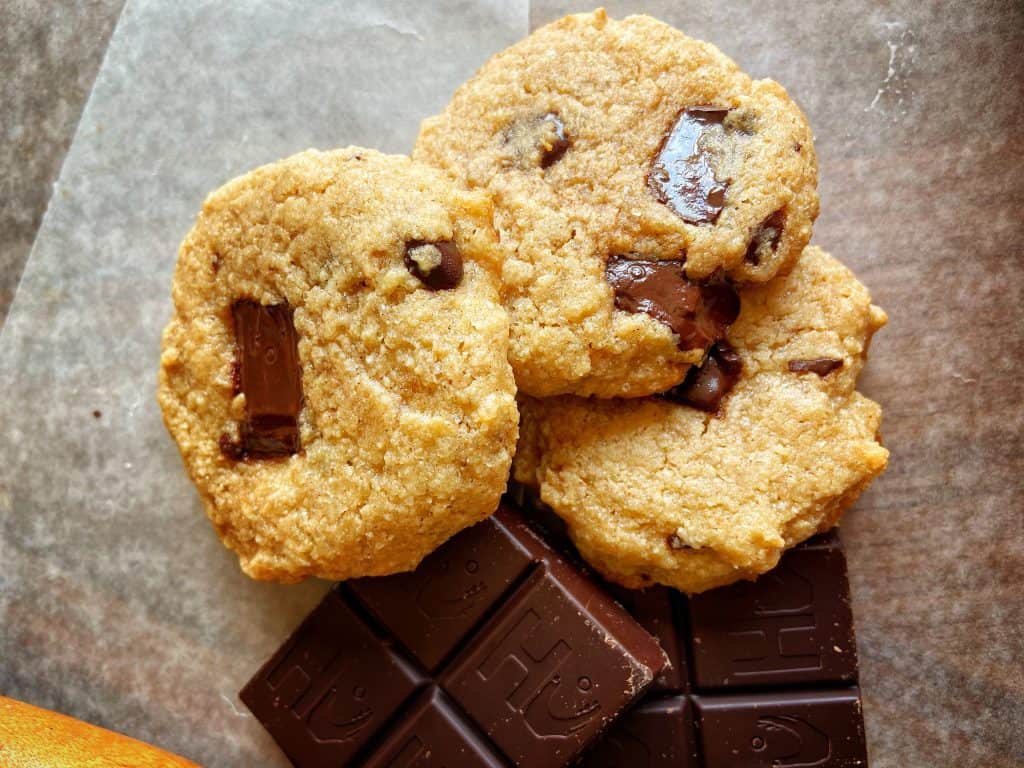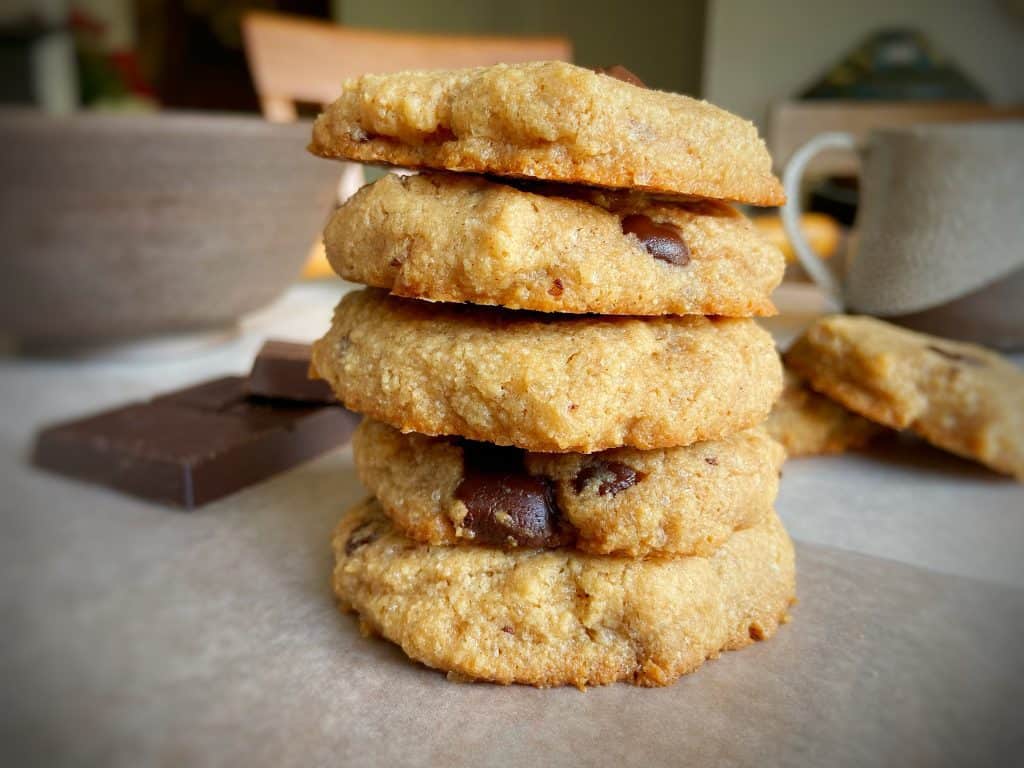 I'm Proud of my Little Chef
Even if the mess he leaves behind is quite large, even if the early morning cooking always wakes me before I'm ready. With Justin deployed it's just the two of us and I'm doing everything possible to keep him happy, occupied, and confident. In such an uncertain world, I love that he finds comfort in preparing meals, like me.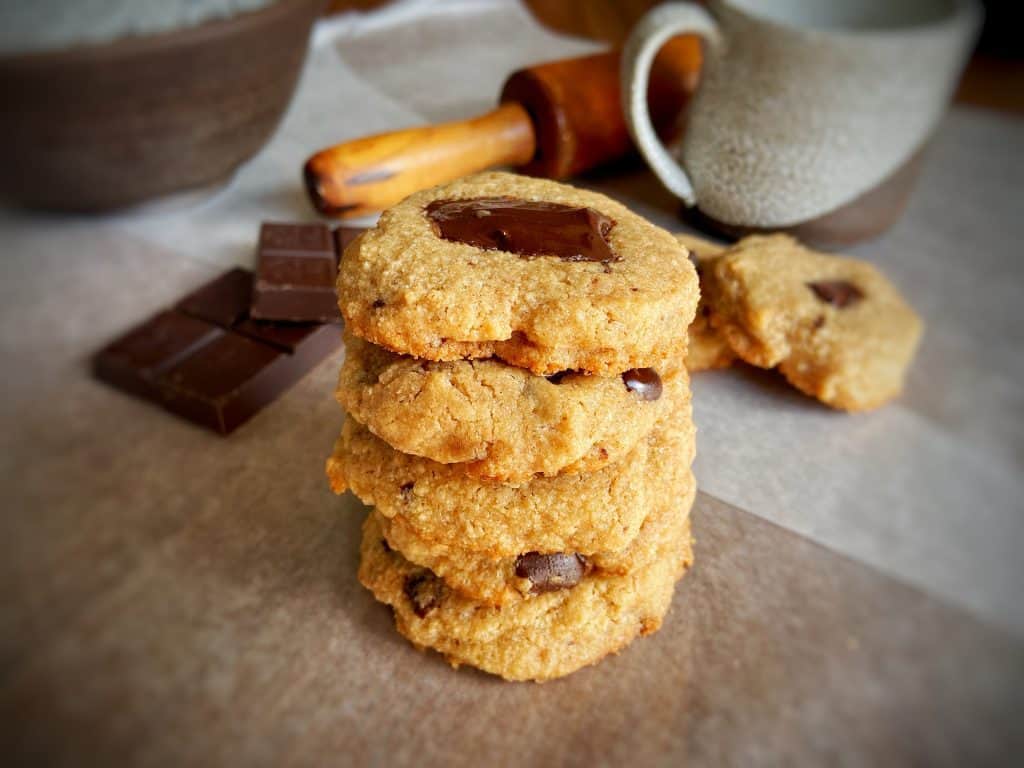 Jack's Grain-Free Chocolate Chip Cookies
They're made with almond meal, crystalized brown sugar, pastured eggs, Hu Mint Crisp Chocolate, melted Kerry Gold Butter, and cinnamon. The result is a snickerdoodle, minty chocolate chip cookie with the PERFECT texture. I will list modifications in the recipe box to make them paleo and also for chocolate options!
Happy Baking folks! Remember to tag me in your baking @thecastawaykitchen – Jack will love to see your posts!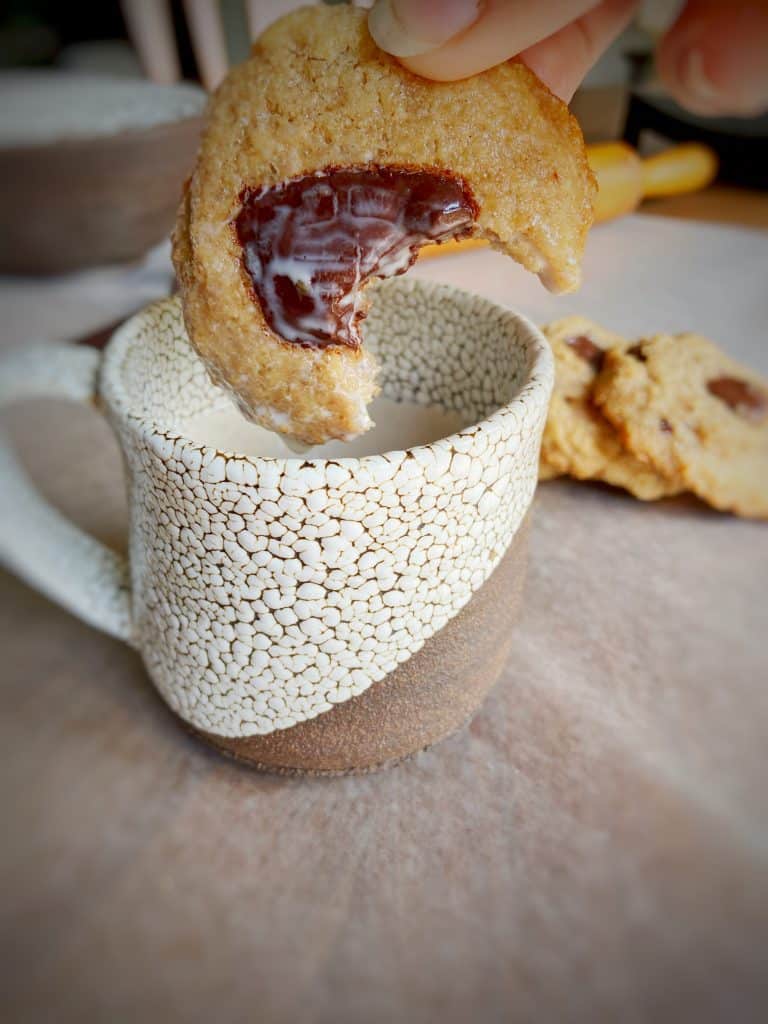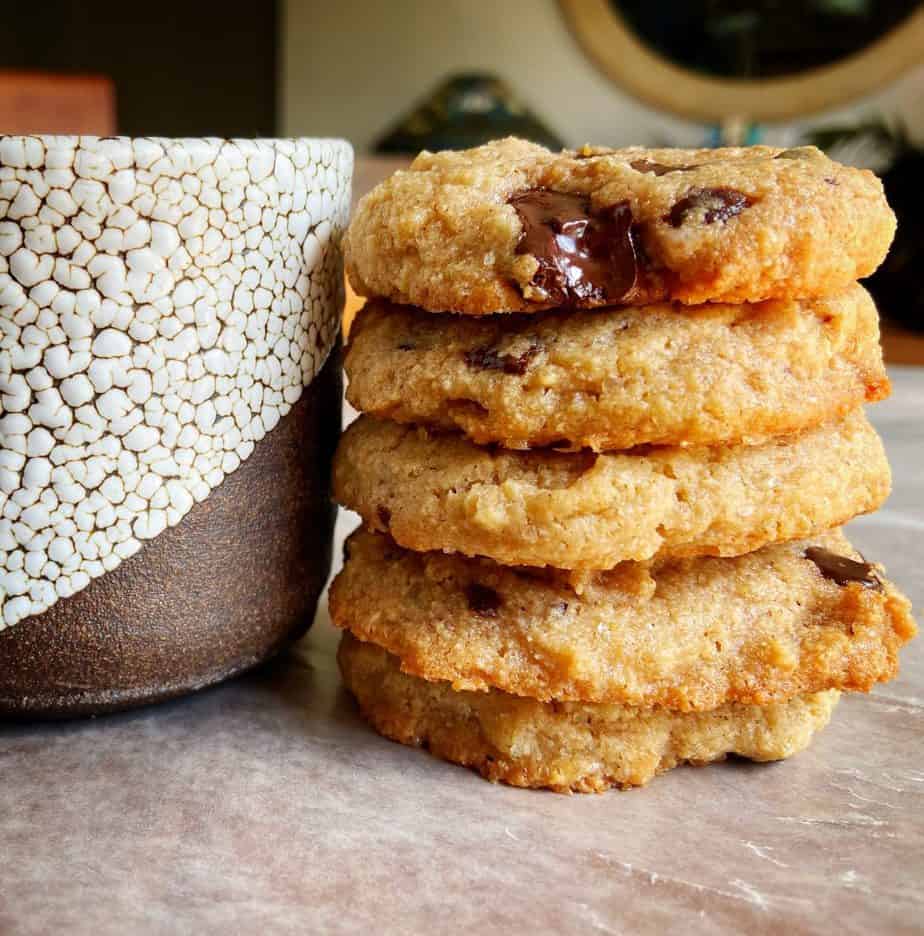 Jack's Grain Free Chocolate Chip Cookies
---
Author: Cristina Curp
Prep Time: 15
Cook Time: 12
Total Time: 27 minutes
Yield: 20 cookies 1x
Category: cookies
Method: baking
Cuisine: dessert
Diet: Gluten Free
Description
Delicious chocolate chip cookies that have a good snap to them but still feel chewy on the inside. A hint of cinnamon and mint make them stand out!
---
---
Instructions
Preheat oven to 350F. Grease a baking sheet.
Whisk dry ingredients together in a large bowl.
In a separate bowl whisk eggs together, then slowly add in melted butter until thick.
Pour the wet mix into the dry mix and fold in. Mix until it a dough forms.
Shape cookies with aprx 1.5 tablespoons batter. Gently flatten. Bake for 10-12 minutes until golden around the edges.
Let them cool for 10 minutes before using a spatula to lift off the sheet pan and enjoy!
We baked 10 cookies and froze the remaining dough in a log. To bake the frozen dough, slice the log into cookies and bake 12-15 minutes at 350F.
Recipe Notes:
you can substitute the crystallized brown sugar for coconut palm sugar or Lakanto Golden for low carb.
if you can't do butter, use coconut oil or leaf lard
I like mint crisp from Alter Eco because it's fair trade, but we used Hu Mint Crisp because it's what we had on hand. But you can use regular chocolate too!
Nutrition
Serving Size: 1 cookie
Calories: 151
Fat: 10g
Carbohydrates: 3g
Protein: 2g
Keywords: grain free chocolate chip cookies