When you start the autoimmune protocol a lot of your pantry staples are no longer at your disposal. This simple recipe for homemade AIP baking powder is a lifesaver not only for those on AIP but people who need to avoid potato, corn, and aluminum!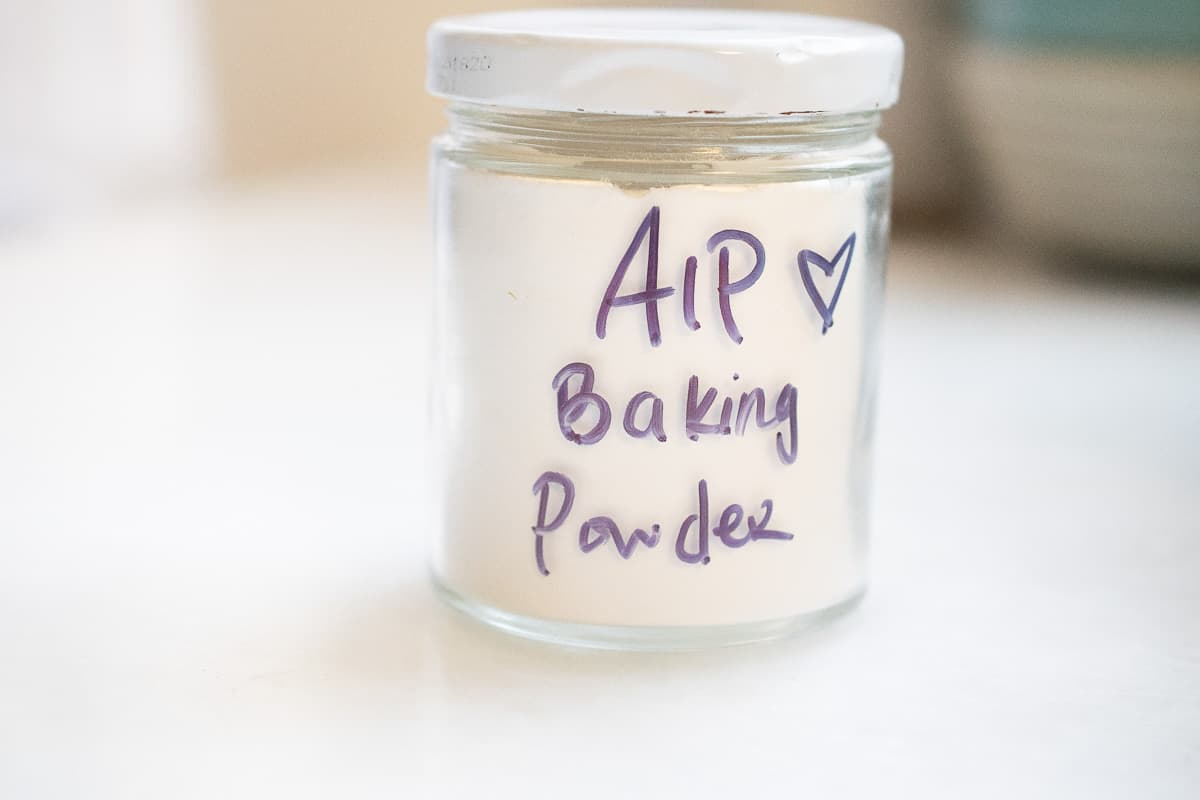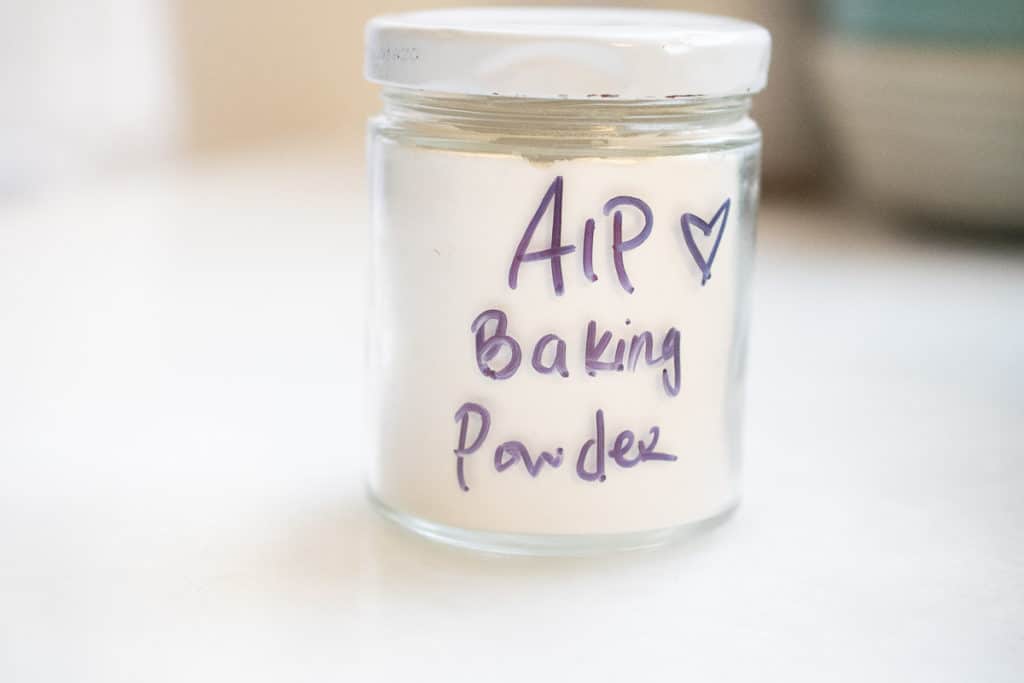 Table of Contents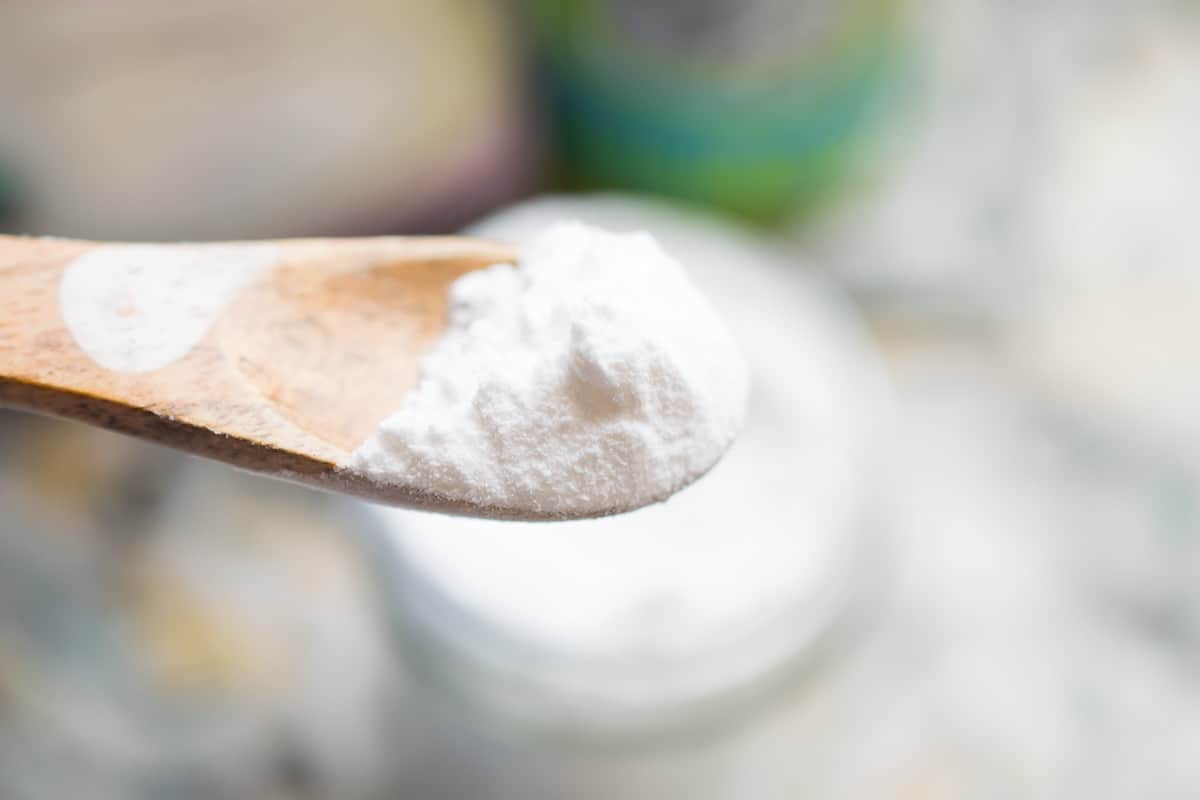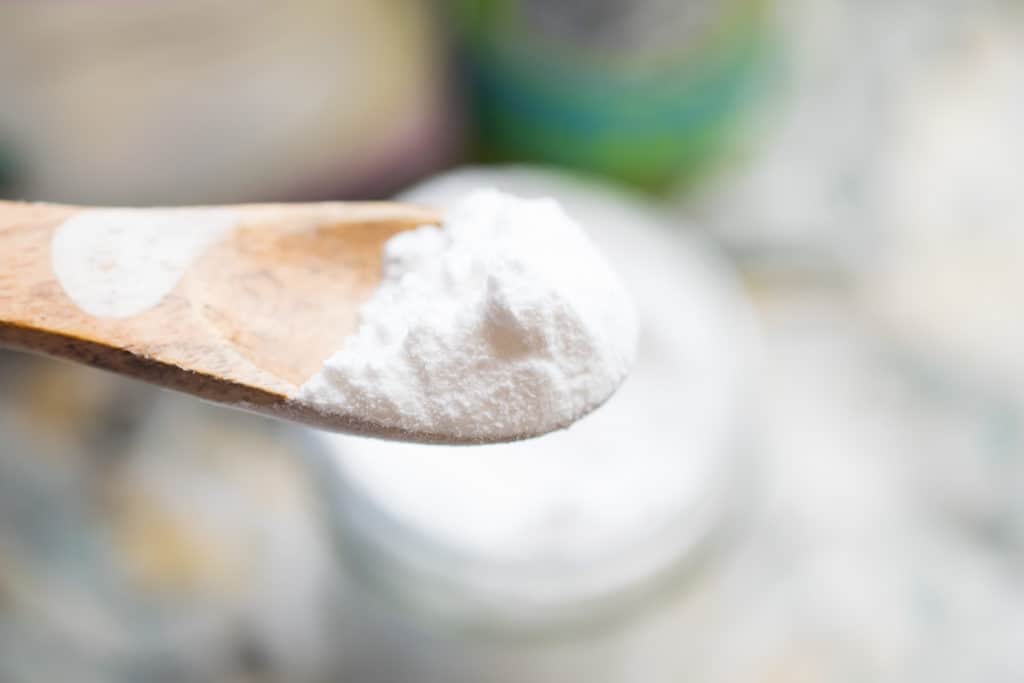 What's the difference between baking powder and baking soda?
Baking soda neutralizes acid in recipes and results in carbon dioxide. Ever mix baking soda and vinegar? Those bubbles are carbon dioxide, and they cause the batter to rise. Using too much baking powder in a recipe can mean leftover and this leaves a bitter taste, if you found your baked goods very bitter, use less baking soda or add more acid. Baking powder has baking soda in it, but also has an acidic compound like cream of tartar or sodium aluminum sulfate. This creates the same effect when liquid is added to the mix. This works best in recipes without an acidic compound when a rise is needed.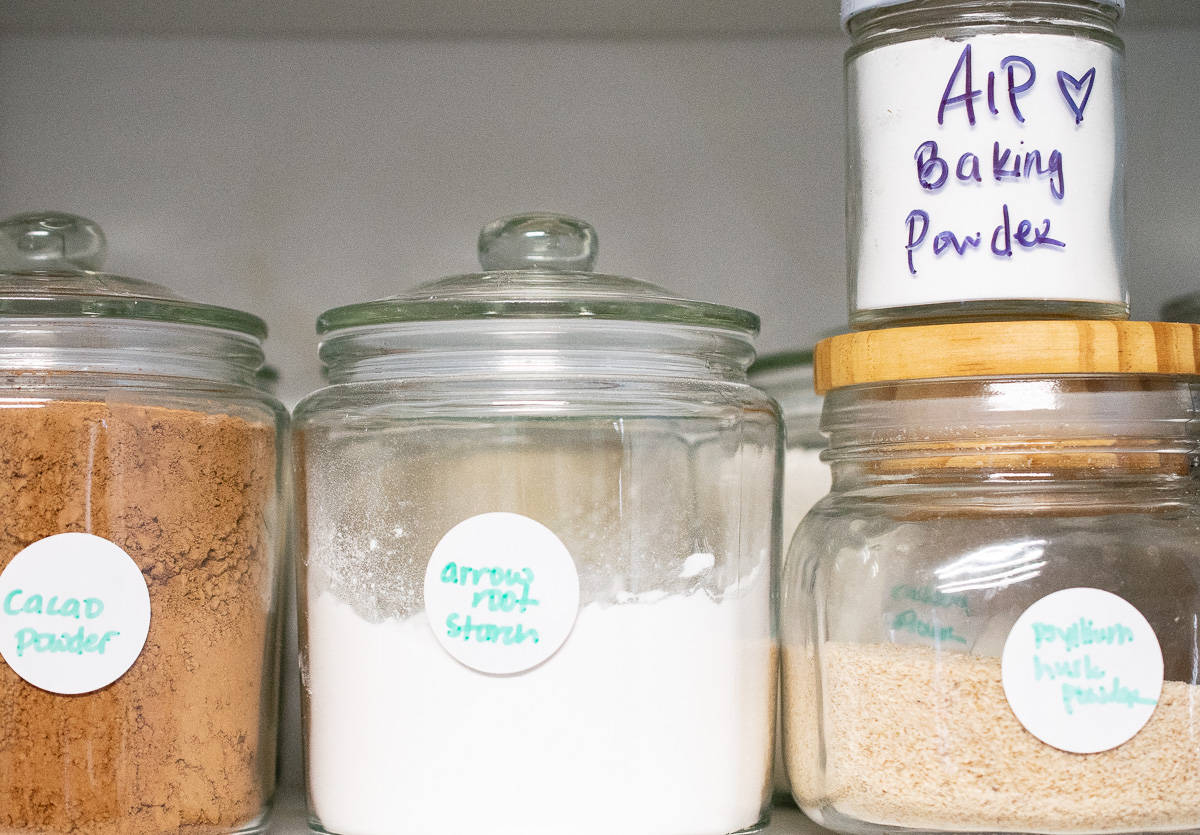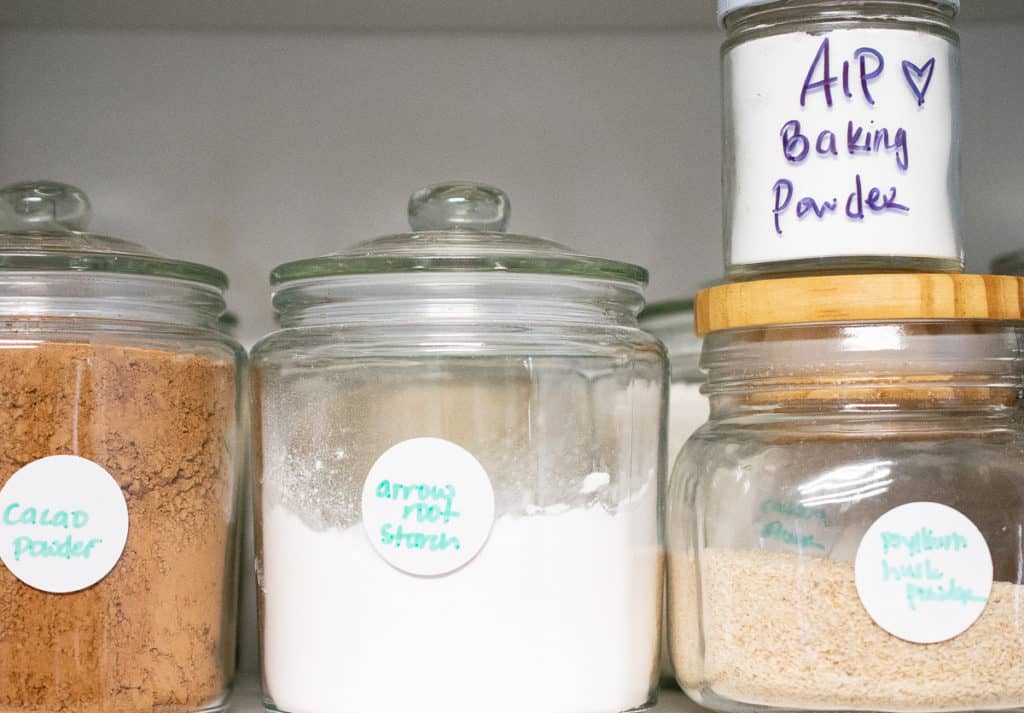 The low down on cream of tartar
It's a by-product of fermenting grapes for wine. Fancy. Its sciencey name is potassium bitartrate. It's a powdery acid, it can be used in baking (duh) or cleaning. It's totally natural and yes AIP compliant. No, it doesn't have any alcohol.
What's in homemade grain-free baking powder?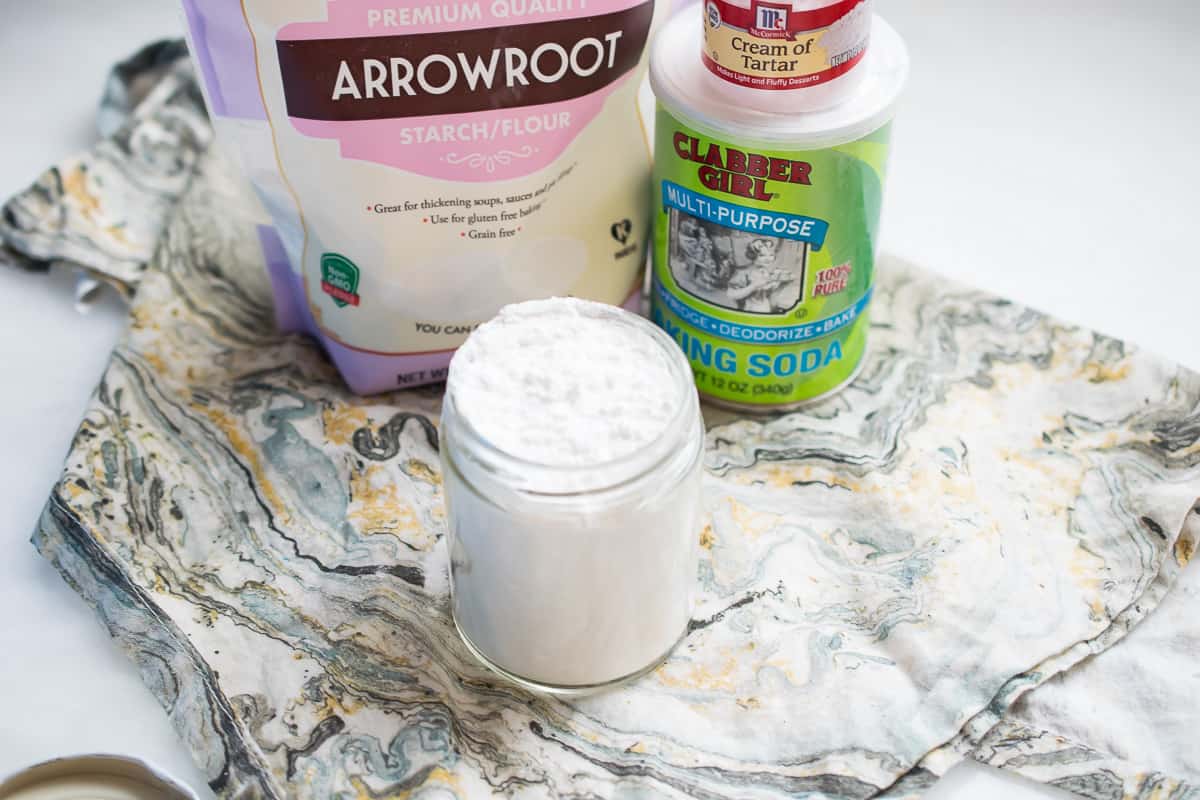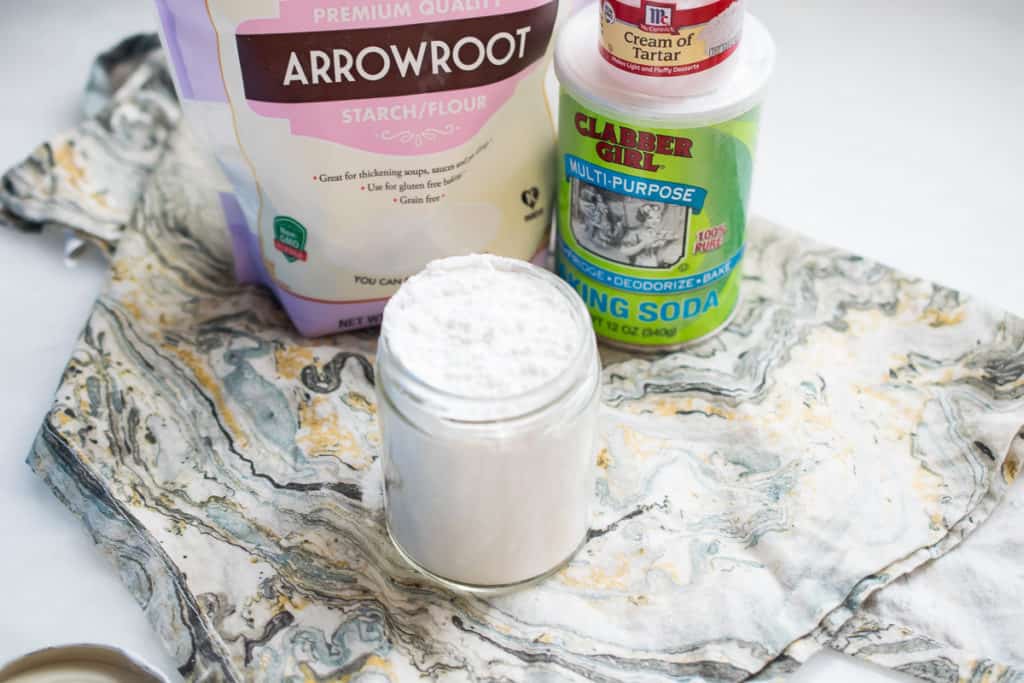 We've got baking soda because as we know this is what makes it rise, the alkaline, which reacts to the acid.
In this case, our acid is cream of tartar, not sodium aluminum sulfate, since I'm not a fan of ingesting heavy metals.
Arrowroot starch keeps it all together and keeps the active ingredients dry and stable. Bonus in grain-free baking arrowroot helps create airiness.
Uses for AIP Baking Powder
Obviously in grain free baking. Grain free, paleo baking needs a grain free baking powder.
Also in savory recipes like my famous wings!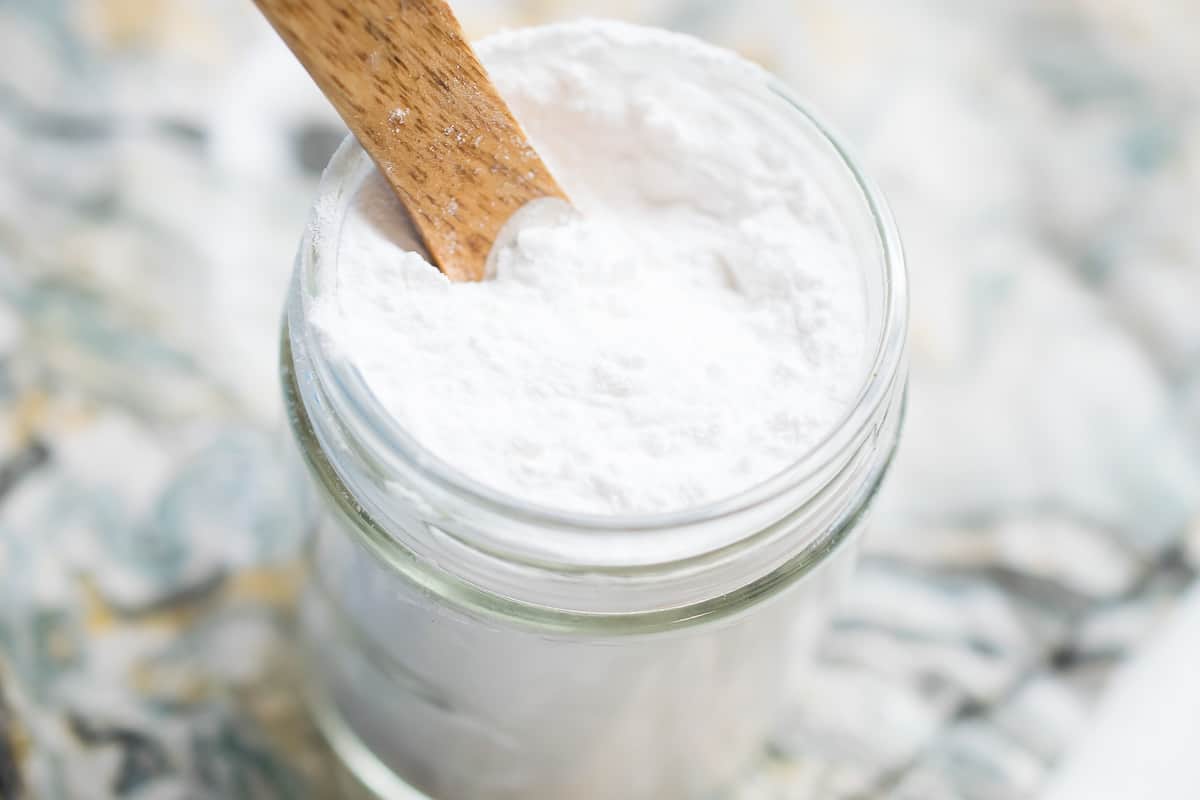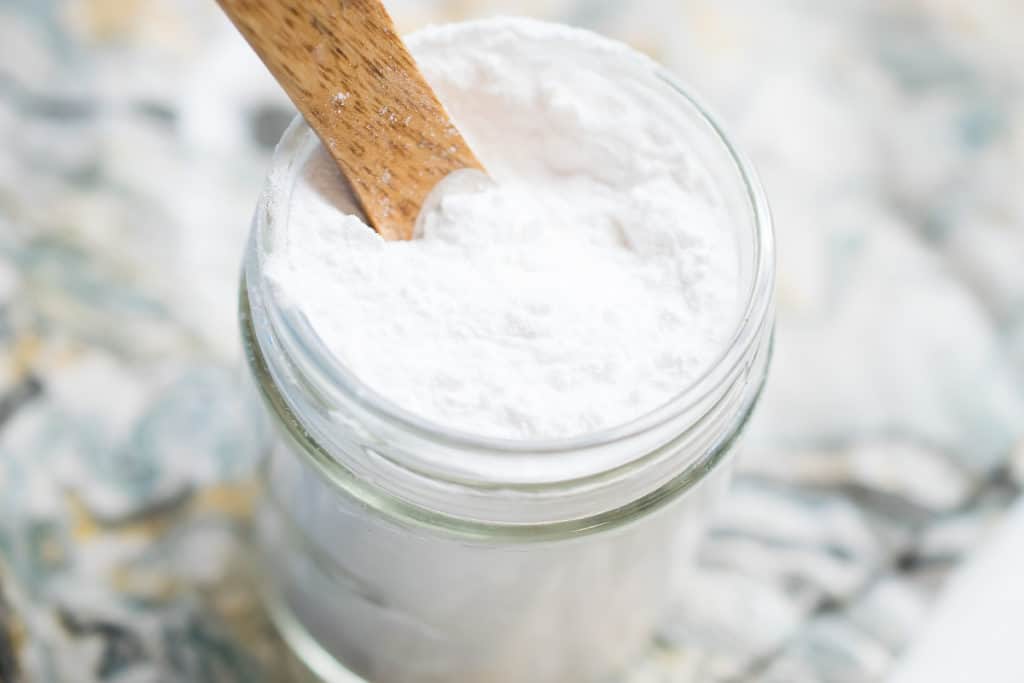 Frequently Asked Questions
Can I leave out the arrowroot starch?
If you're worried about the carbs in the arrowroot, don't be. It's a minimal amount. It's not more than any store bought baking powder.
How do you mix it all together?
I sift it using is strainer.
How long does it keep?
In an airtight jar in a cool, dry pantry, it should last 1-2 months.
It's So Easy to Make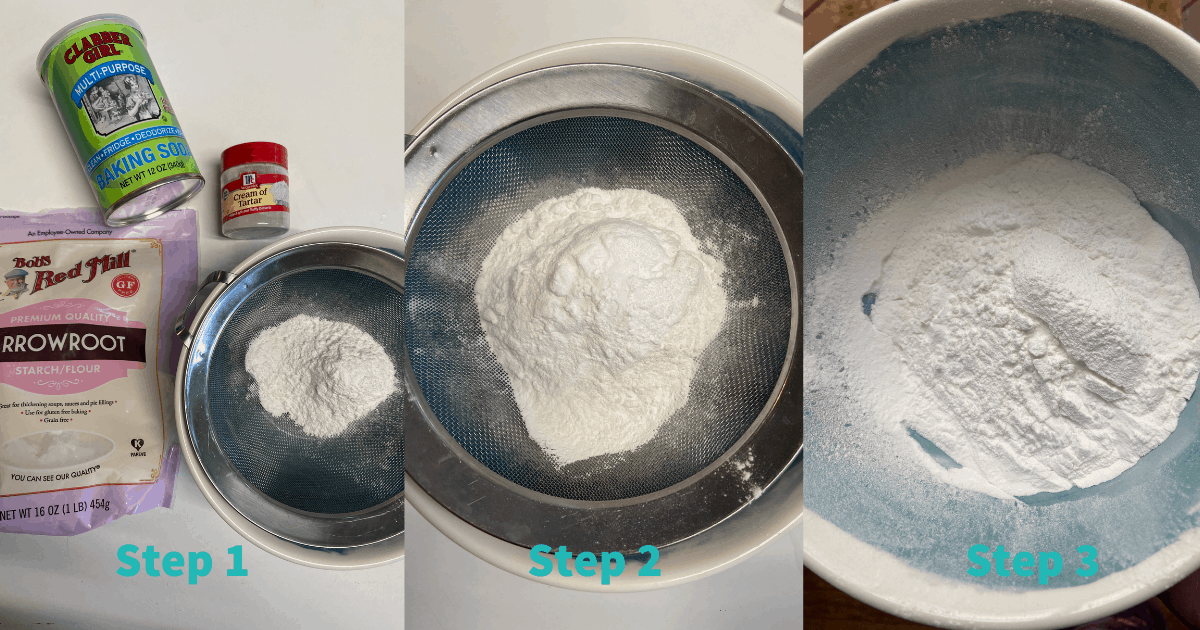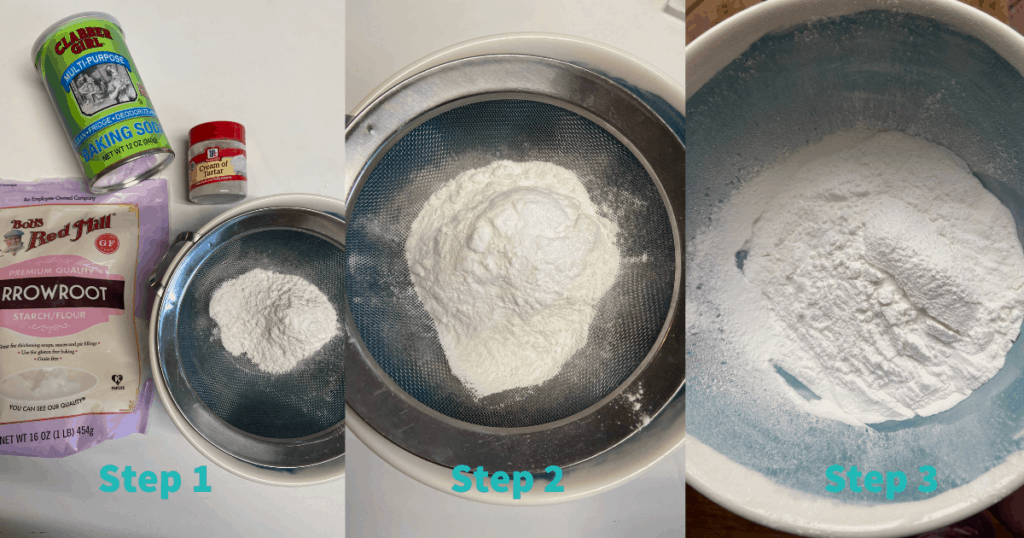 Measure out your ingredients. Add them to the fine mesh sieve and sift them into a bowl!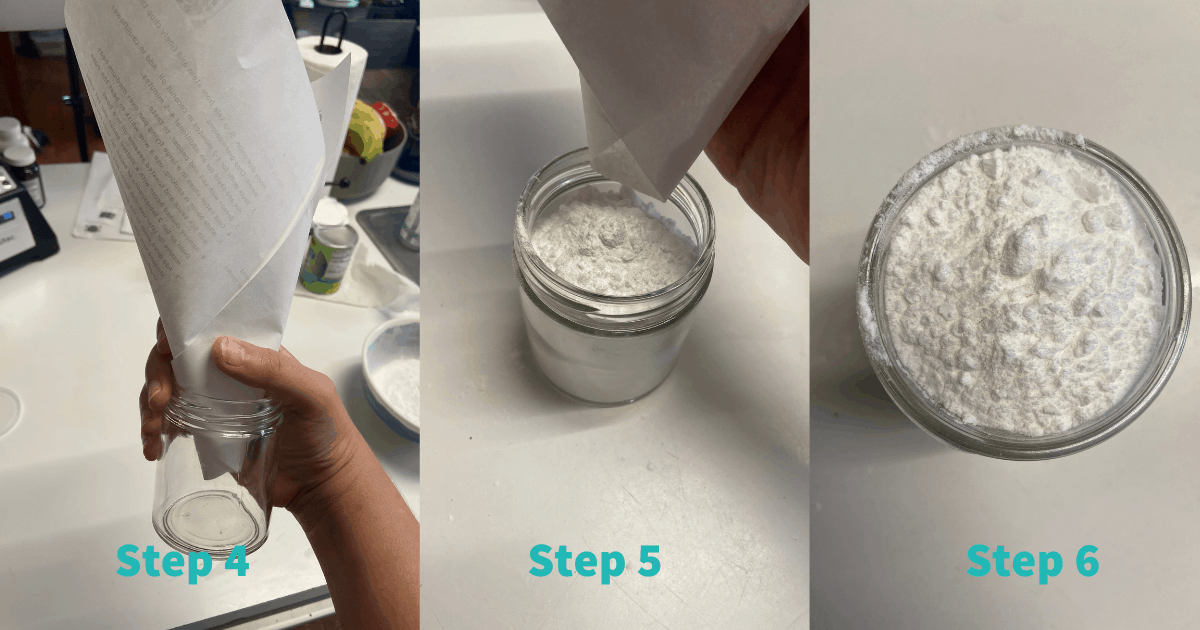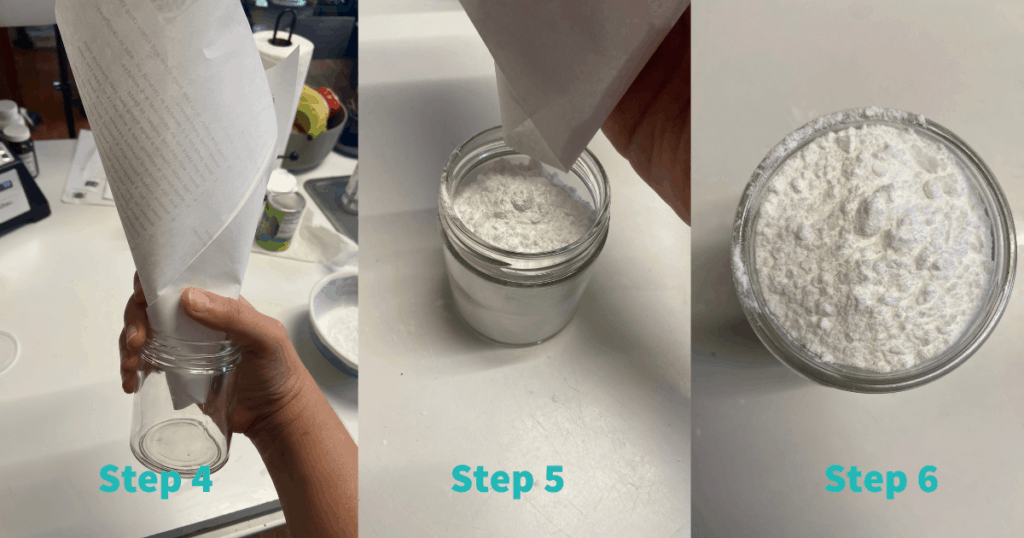 Use a funnel or make one with paper! Transfer the AIP baking powder to the jar. Close with a lid and store in your pantry!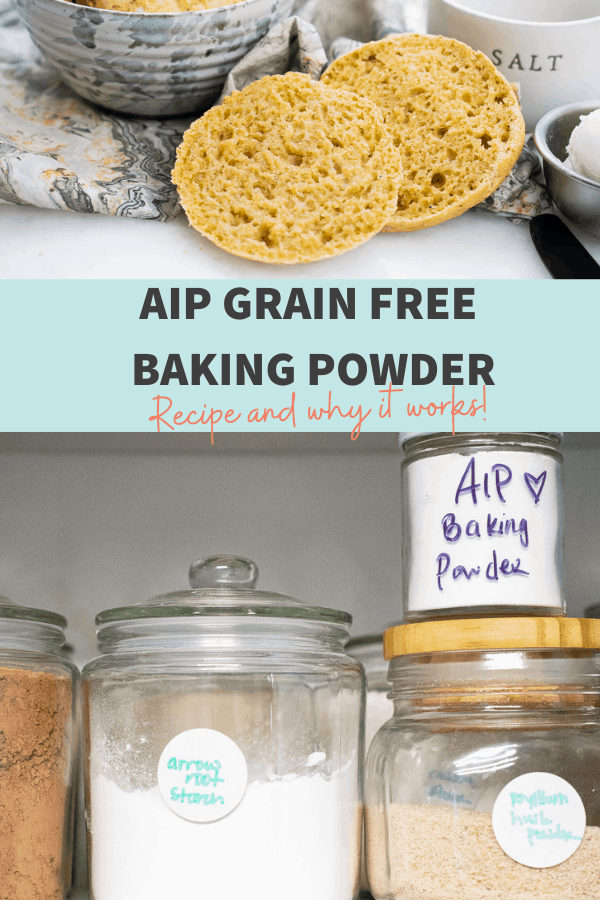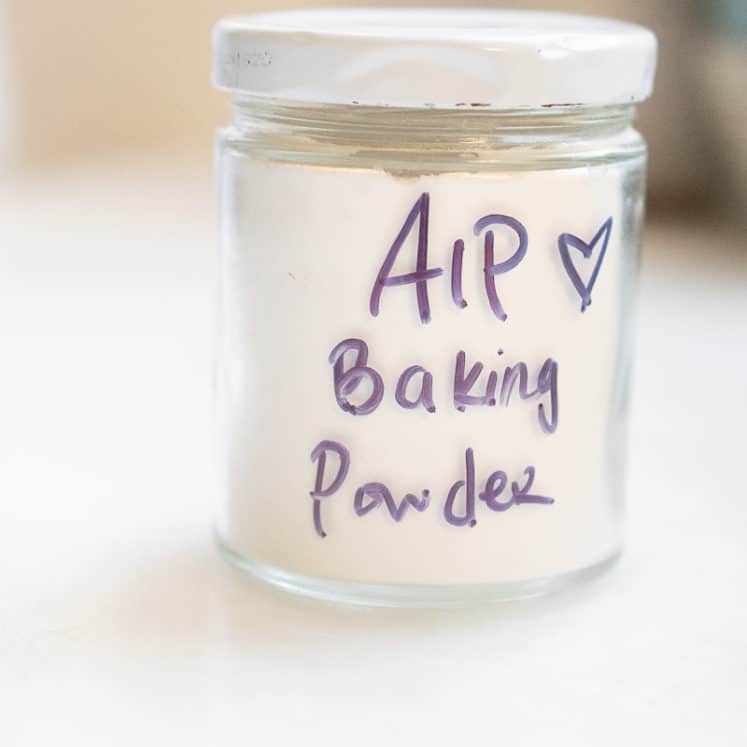 AIP Grain Free Baking Powder
---
Description
A staple for grain-free baking. Always have some on hand!
---
Scale
Ingredients
1/4 cup cream of tartar
1/4 cup baking soda
1/4 cup arrowroot starch
---
Instructions
Put a fine-mesh sieve over a medium bowl.
Put all the ingredients in the fish mesh sieve and tap it gently on the side to sift all of the ingredients into the bowl.
Use a funnel to transfer it to a jar. Close tightly, store in your pantry.
Nutrition
Serving Size: 1 teaspoon
Calories: 0
Fat: 0
Carbohydrates: 0
Protein: 0
Keywords: AIP BAKING POWDER