It's Friday, last night there was a full moon, and I woke up to the start of a new cycle. That means, ALL THE CRAVINGS. Enter Carob Covered Pork Rinds! The perfect AIP Keto treat!
Cravings Are Normal
When you're on a healing protocol, you still get cravings- facts. As many of you know, I'm doing the AIP Keto Reset! Instead of following the plan from my blog, this one, I'm doing the meal plan from my first book, Made Whole.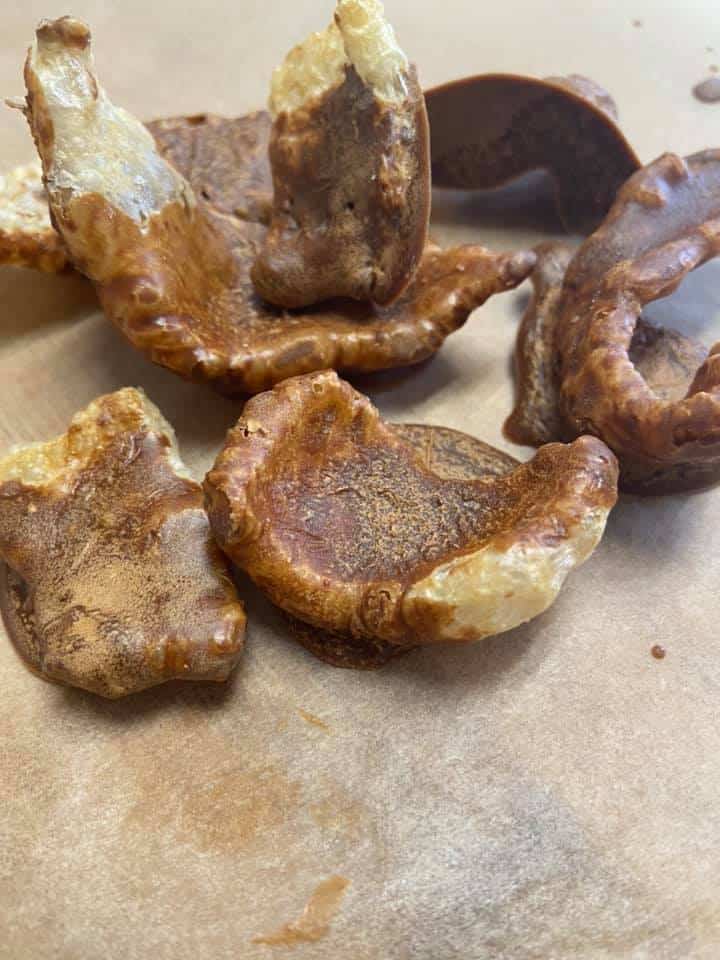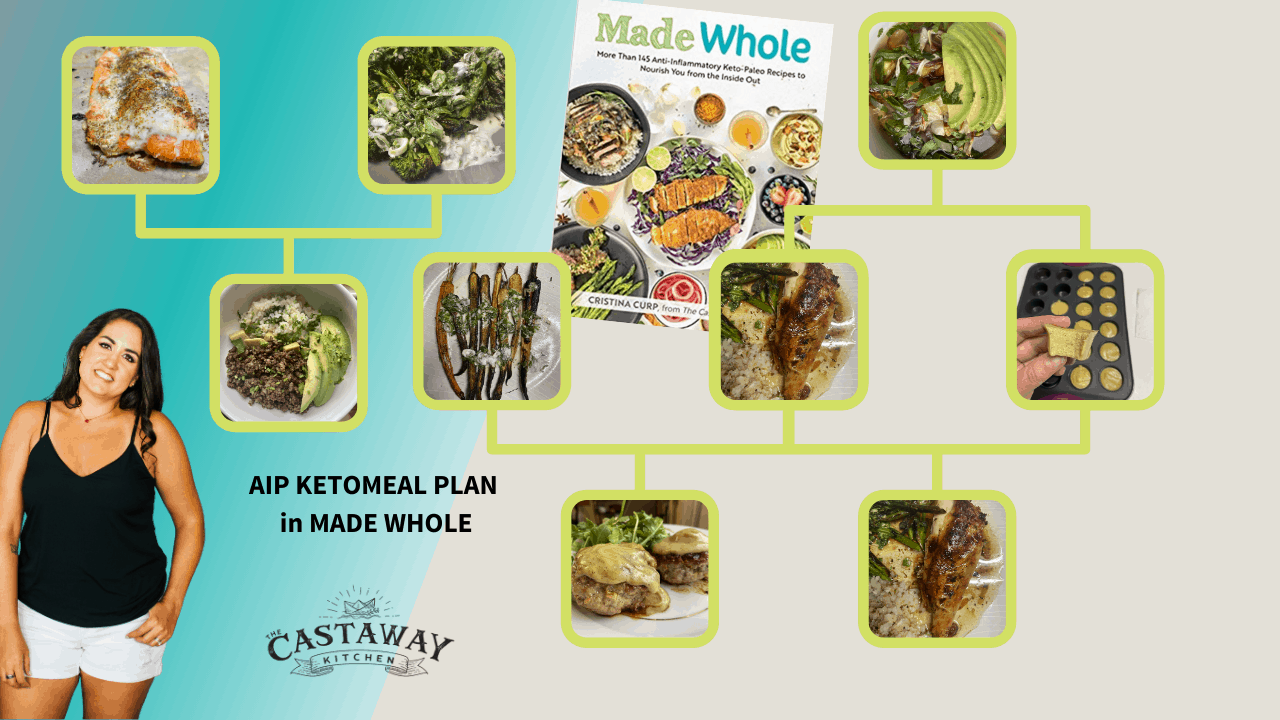 Chocolate Covered Pork Rinds?
Not chocolate, carob, to make it autoimmune paleo compliant, but you can use chocolate if that's your fancy. While cacao is a legume and therefore not AIP compliant, carob is made from a pod, so it is. It much sweeter naturally than cacao, and similar flavor and color! It's a perfect replacement. Bonus, due to its natural sweetness you don't need to add sugar to these carob dipped pork rinds!
Ingredients
I used Missy J's Carob Powder (I think it tastes much better than Chatfield's)
Coconut oil, and coconut butter!
I found everything at Whole Foods! You can also get everything on Thrive Market!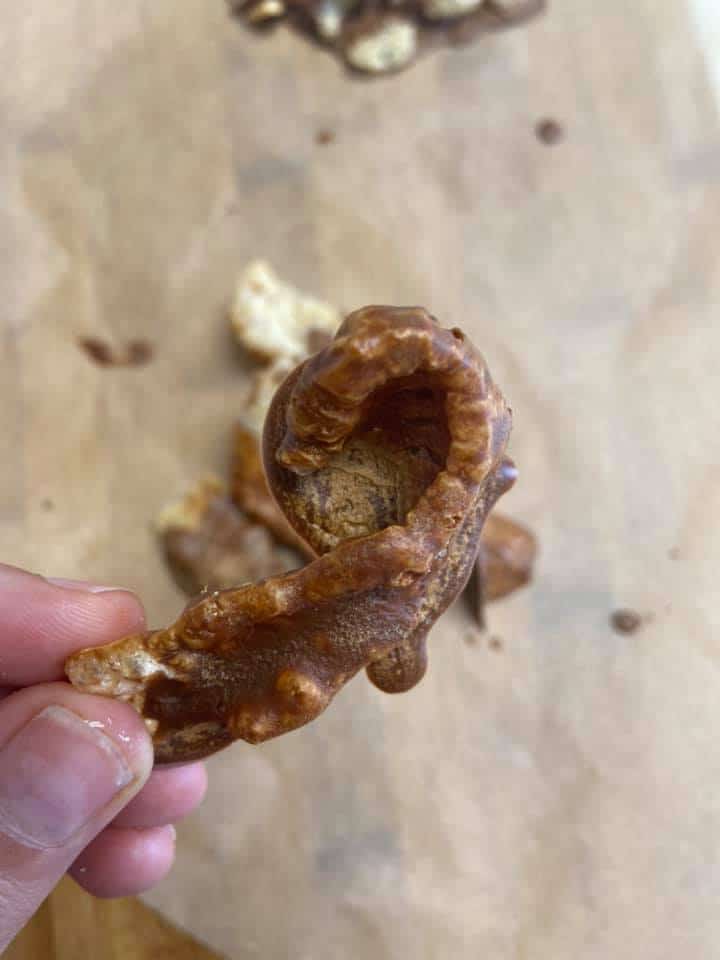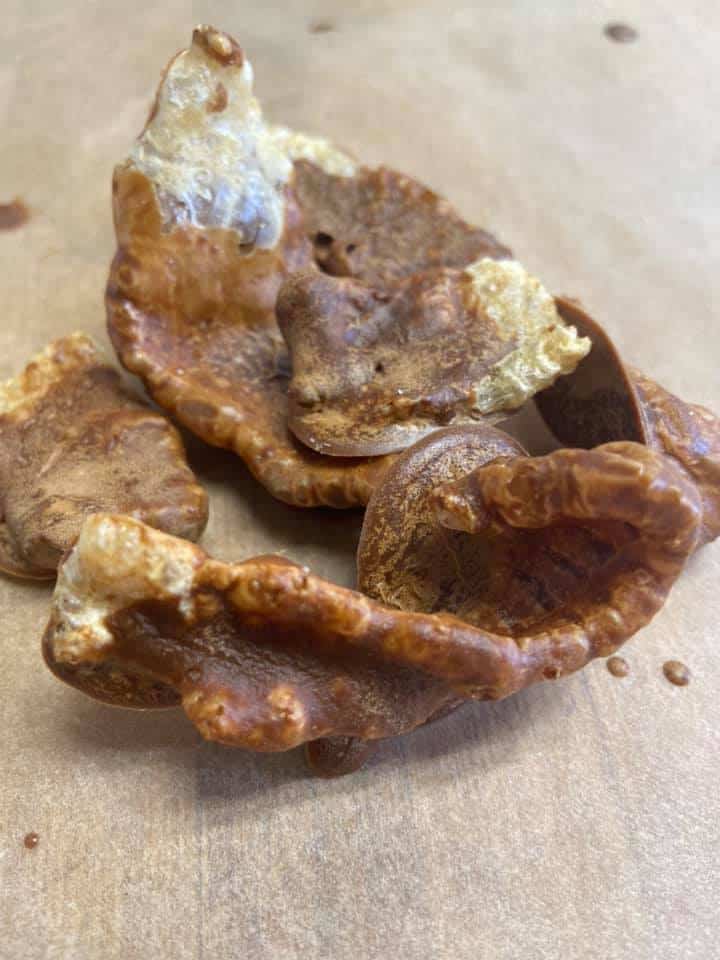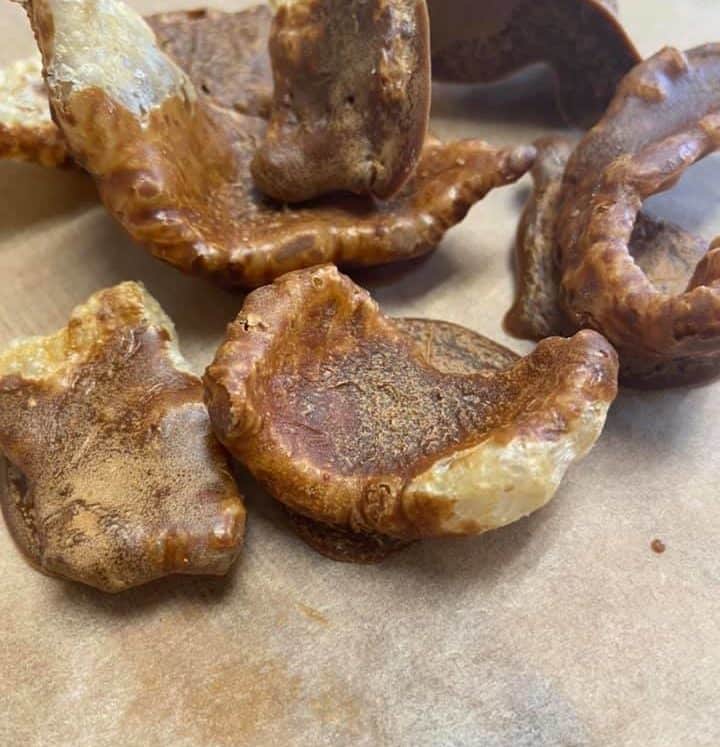 Carob Covered Pork Rinds (AIP, Paleo, Keto)
---
Author: Cristina Curp
Prep Time: 2 minutea
Cook Time: 5 minutes
Total Time: 7 minute
Yield: 2 servings 1x
Category: Dessert
Method: Dip
Cuisine: AIP
Diet: Gluten Free
Description
Easy, delicious and allergen-free snack!
---
Scale
Ingredients
1 cup Epic pork rinds, pink Himalaya salt
1 tablespoon coconut oil, softened
2 tablespoon coconut butter, softened
2 tablespoons carob powder, more if needed
---
Instructions
Combine the coconut butter and coconut oil in a microwave-safe cup or mug. Microwave on high for 30 seconds or until melted.
Stir in the carob powder until well combined and slightly cooled. The mix should be thick enough to coat the pork rinds, but still liquid.
One at a time, dip the pork rinds in the carob mix until well coated then place on a piece of parchment paper. Repeat with all of the pork rinds.
Place them in the fridge to harden. Enjoy!
Recipe Notes:
You can use carob chips (if not on AIP due to lethecin) or Chocolate chips, just melt 3 tbsp with 1 teaspoon coconut oil in the microwave and follow the recipe as written
Nutrition
Serving Size: 1/2 cup
Calories: 251.7
Fat: 20.6g
Saturated Fat: 16.3g
Carbohydrates: 7.5g
Fiber: 3.6g
Protein: 11.9g
Keywords: carob covered pork rinds