Getting to know your pantry items is definitely important right now, but we also have to know that there is still access to fresh food. I have a eat-fresh -as-much-as- possible-for-as long-as- possible policy. I'm still getting a weekly delivery of fresh produce and eggs to my house via Seasonal Roots and my monthly Butcher Box.
However, I definitely stocked up on dry goods before things got really crazy with everything going on. I had to cancel my book tour, schools closed, and well, you all know. It got very serious, very fast so I wanted to make sure I didn't have to leave the house for a while. Surprisingly TP was not at the top of my list. Here is a breakdown of what to keep in your pantry and why it's good for you. We can quarantine and stay healthy at the same time!
Social distancing is a wonderful time to get creative in the kitchen, we all really do have the time to cook now! So let's make the best of this crisis.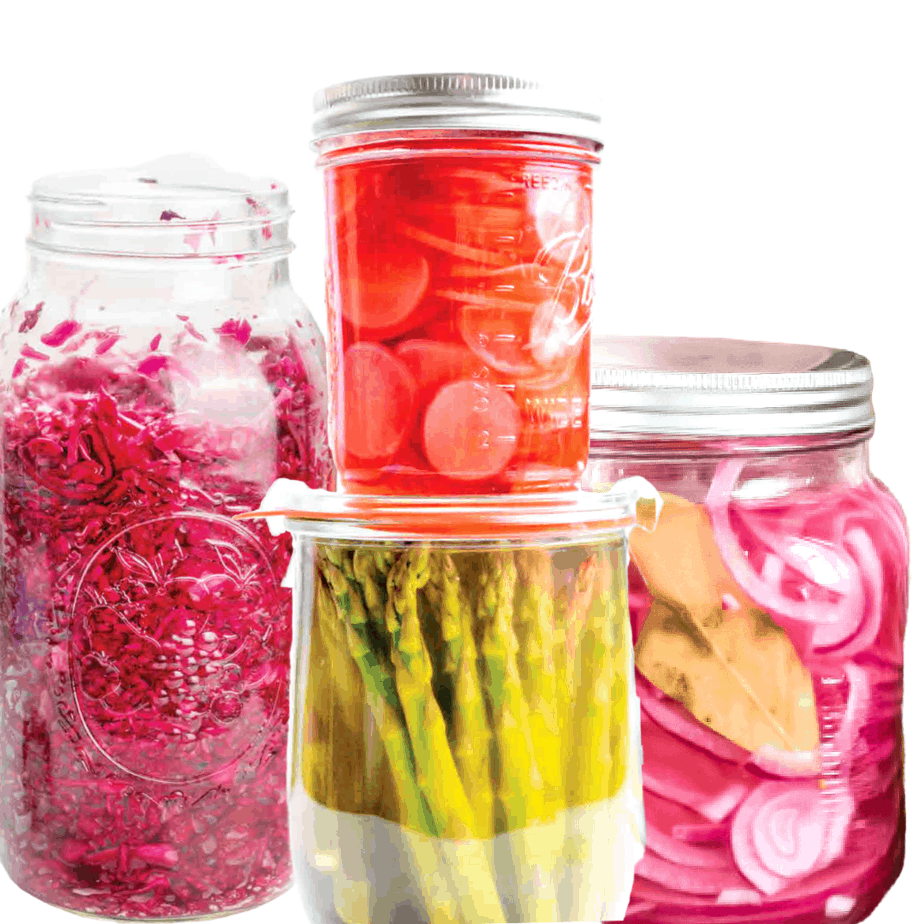 Table of Contents
To Grain or Not to Grain?
Listen up, most of my readers don't eat grains, and I only do occasionally. But since times could get tough, I'd like to cover some of these affordable healthy pantry items.
Rice- we do non-GMO sushi rice. I soak it overnight and then cook it in a pressure cooker with bone broth for the boys. It makes it easier to digest and adds added bone broth benefits.
If you're doing canned beans, Garden of Eden pressure cooks their beans which reduces the phytic acid and lectins. If you're making your own beans, soak overnight and pressure cook for the same benefits. There are some gluten-free chickpea kinds of pasta that have some added protein and more fiber, a better option for your family that some other noodle choices. Jack and Justin really like Banza.
For my grain free low carbers, the Better Than brand and Miracle Noodle brand made good shelf-stable noodle and rice options.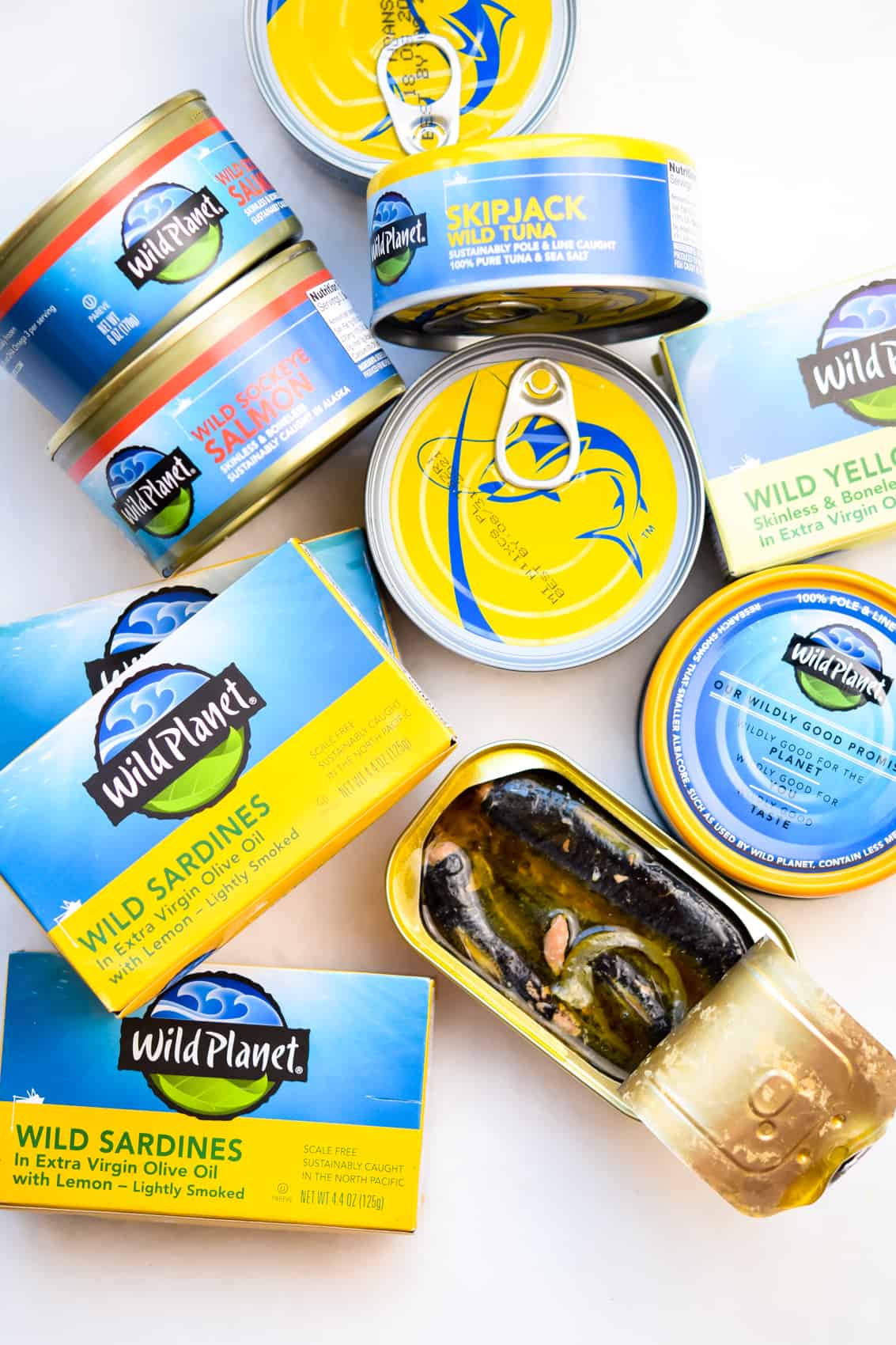 Healthy Pantry Items: Proteins
Canned fish! The real MVP!
Wild-caught Salmon, tuna, smoked oysters, sardines, mussels, herring!
I'm doing 1-2 tins of seafood a week for an omega-3 boost.
I didn't purchase any canned chicken because I have a freezer full. But I did stock up on my favorite meat snacks like Ayoba-yo Droewors and Epic Bacon Bars.
Bone broth! While I have Bonafide Provisions in the freezer, I grabbed a bunch of shelf-stable Epic Bone Broth and some Kettle and Fire too. Check labels on your broth, most store-bought bone broth is bogus (I'm looking at you Pacifico and Swansons). But Bare Bones, Epic and Kettle and Fire (code CASTAWAY for 25% off are good).
Nutrient Info: Canned Seafood is high in Omega3, zinc, vitamin D, Vitamin A, Glutamine and B vitamins.
Omega 3 fatty acids help boost the immune system by enhancing the function of some immune cells, but it can also have a suppressive effect on a T-cell function that can be beneficial for asthma (1).
Zinc has powerful antioxidant effects and is crucial in wound healing. It also has modulating effects on oxidative stress. Oxidative stress is a contributing factor in several chronic human diseases (2).
Vitamin B6 helps the body make new red blood cells with carry oxygen through the body and it helps keep your immune system strong (also found in pork, poultry, eggs).
Vitamin D can modulate the innate and adaptive immune responses, a deficiency of vitamin D is associated with increased autoimmunity and susceptibility to infection (3) (also found in beef liver, eggs yolks, cheese, butter, mushrooms, and sunshine).
Vitamin A is known as a powerful anti-inflammatory, enhances immune function (also found in liver, cod liver, sweet potato, carrots, spinach, broccoli).
Glutamine is crucial fuel source for immune cells (also found in eggs, nuts, parsley, cabbage, asparagus).
The original healing food, bone broth is rich in L-glutamine, an amino acid which can improve immune cell activity in the gut, and also strengthens gut barrier integrity by soothing the intestinal tissue. Soups also freeze and reheat well, perfect for making ingredients go a little further.
Healthy Pantry Items: Vegetables and Fresh Ones that Last a While
Did you know garlic and ginger have antiviral properties and both can be found pickled? Hearts of palm and artichoke hearts provide prebiotic fiber than feed your gut microbiome.
Here is a recipe that uses pickled garlic and dehydrated shiitake mushrooms!
Actually, there is a probiotic benefit to fermented foods! Stock up on sauerkraut, pickles, pickled asparagus and green beans!
Dehydrated Mushrooms! Shiitake is an excellent choice of mushroom to boost immune system due to its high nutrients, such as B vitamins, vitamin D, selenium, niacin, and 7 of the 8 essential amino acids (source).
Pickle your onions, especially red ones (recipe in Made Whole) so they last longer. I also have recipes for pickled radishes and asparagus in Made Simple.
Seaweed! A great source of iodine which supports thyroid function.
Winter squash (acorn squash, spaghetti squash, kabocha squash) will last in your pantry or in a cool, dry environment for 1 month.
Most potato variations will last in a cool/dry place for 3 weeks,
Carrots, cauliflower, cabbage, rutabaga, beets will last in the fridge about 2 weeks.
Cilantro and parsley stored in a cup of water with a bag over the top will last in the fridge for 2 weeks or more.
Greens, mushrooms, radishes, broccoli brussel sprouts will last 1-2 weeks
Seasonings! Parsley, oregano, dried citrus zest, cumin, real salt! So much nutrient density in these flavor makers.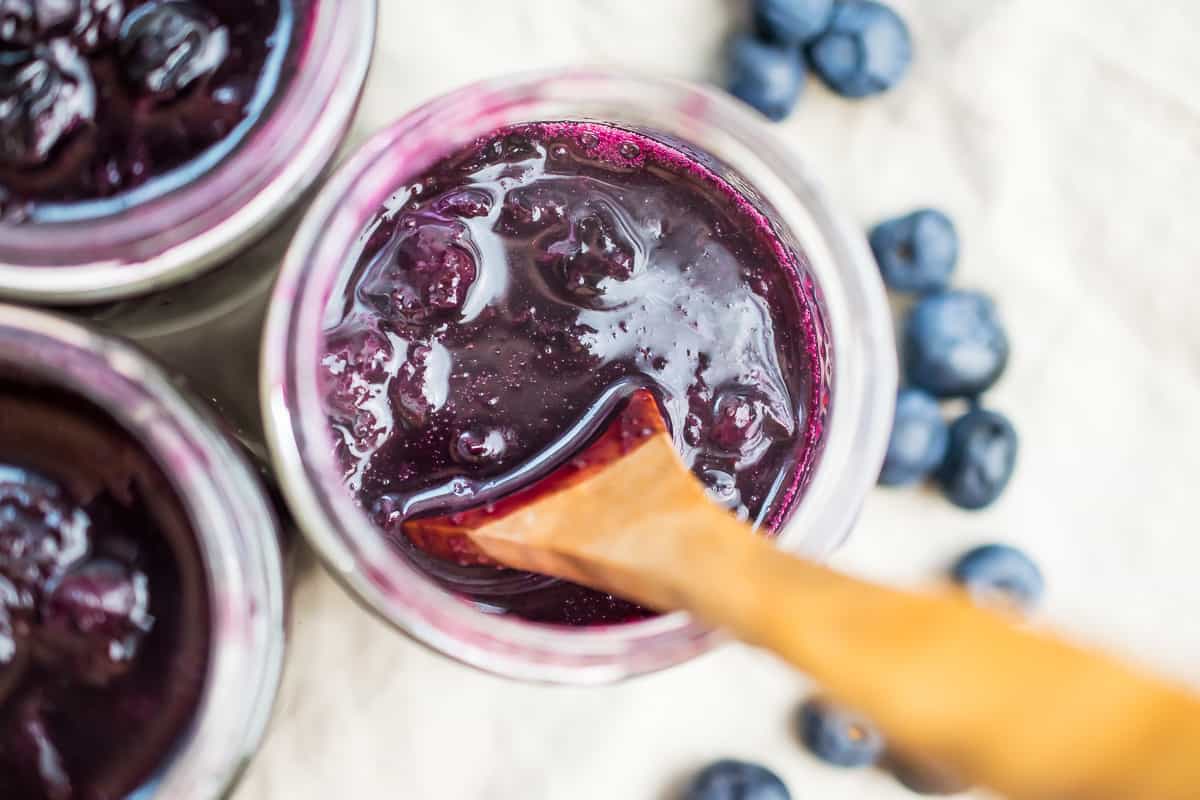 Other Items
Olives- high in Vitamin E and other antioxidants reduce oxidative stress and therefore support the immune system.
Cooking Fats like olive oil, coconut oil, ghee, lard, tallow and grass fed butter all provide important nutritional benefits!
Nuts and Seeds– a calorie-dense source of healthy fats, versatile, a good source of magnesium, zinc, and arginine which support the immune system. Best raw/sprouted.
Dark chocolate– good source of antioxidants, I like Alter Eco 90%
I stocked up on Primal Kitchen sauces, decaf coffee, Elmhurst nut milk.
Other Thoughts!
I know these are trying times. Finding some normalcy during this Covid-19 pandemic seems futile, but simple things like eating well, sleeping and getting sunlight every day will not only keep you healthy but also sane and happy! Stay home. Wash your hands often. Take care of each other.