I love a versatile recipe! These delicious paleo blueberry bread rolls or muffins, or loaf – any shape will work is so easy. It's a blender batter recipe using my Legit Bread mix! Made grain-free, nut-free, and dairy-free – this simple recipe is keto-friendly. Enjoy this blueberry bread with your tea or coffee in the morning or with a smear of butter for dessert.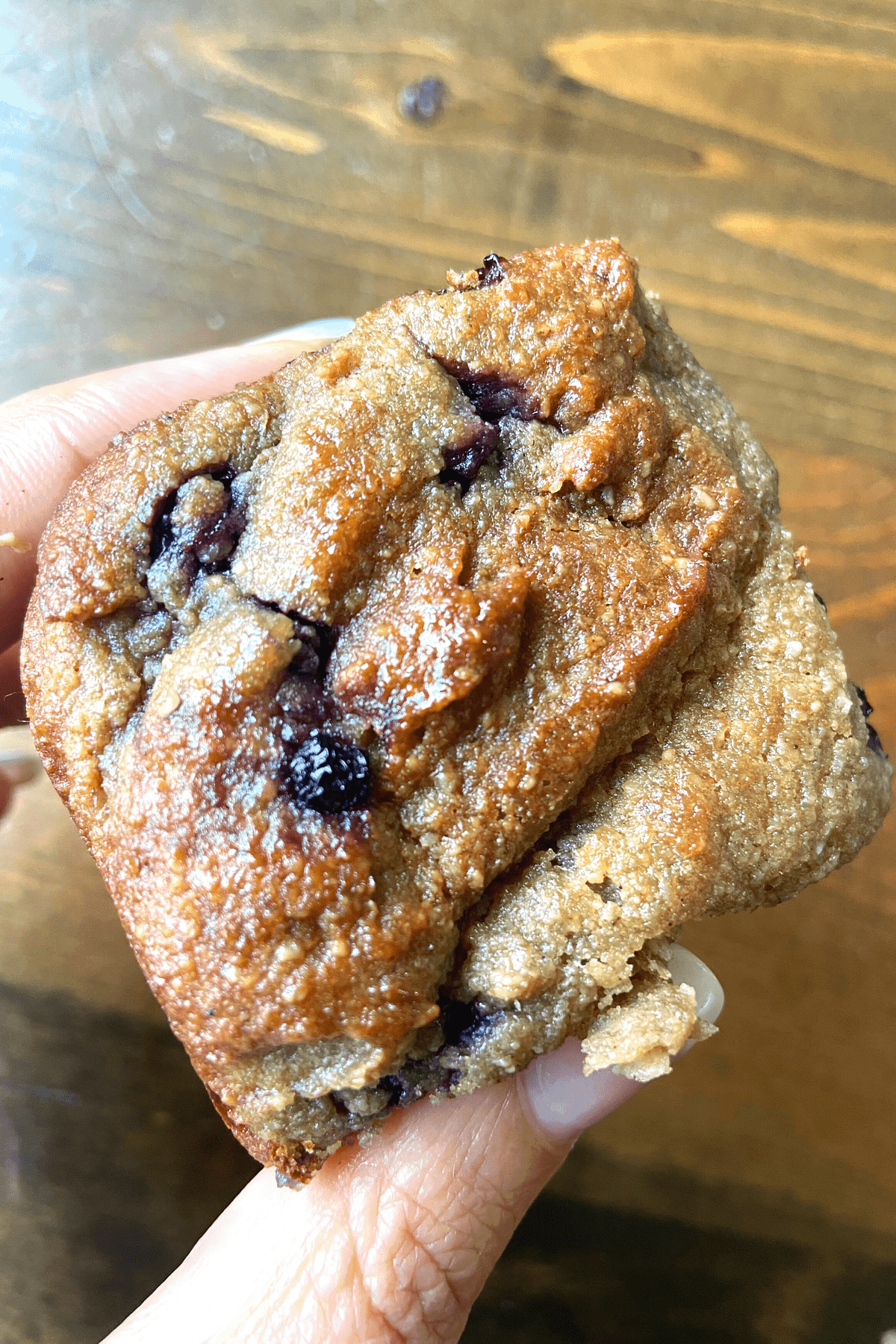 Table of Contents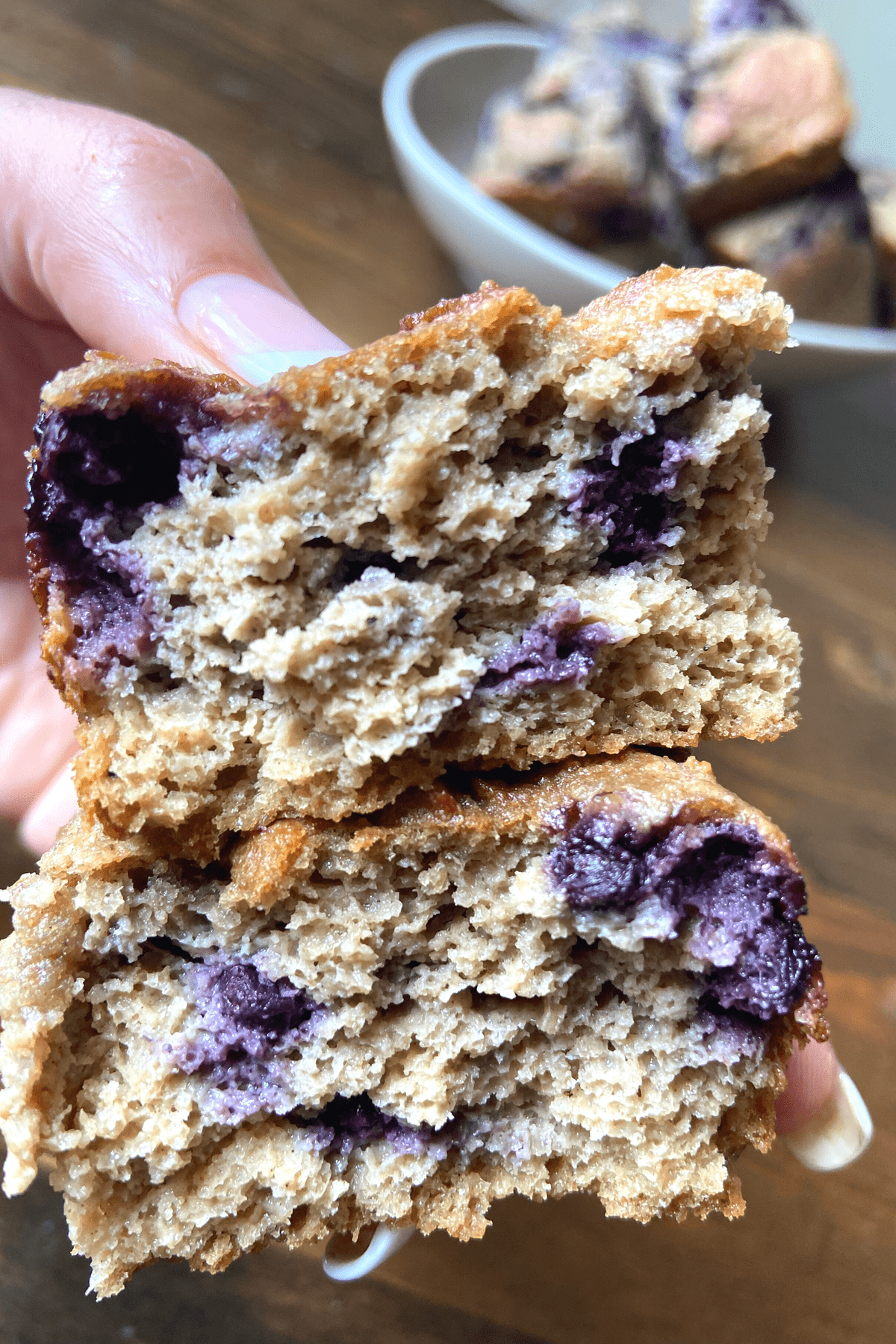 The BEST Blender Blueberry Bread EVER!
This keto blueberry bread uses my new Legit Bread mix, a keto-certified mix that's made with whole sunflower seeds! It has a wonderful nutty, almost peanut butter flavor that's very subtle. Lightly sweet and very moist. These are a little on the sticky side, as the perfect coffee cake.
Also, easy to make! Just empty the bag into the blender, add in the rest of the ingredients and blend it all up until smooth. Stir in the blueberries at the end, bake a loaf, muffins, or rolls. This recipe is very flexible and allergen-friendly! This is a nutrient-dense and delicious treat you can feel good about eating any time of day.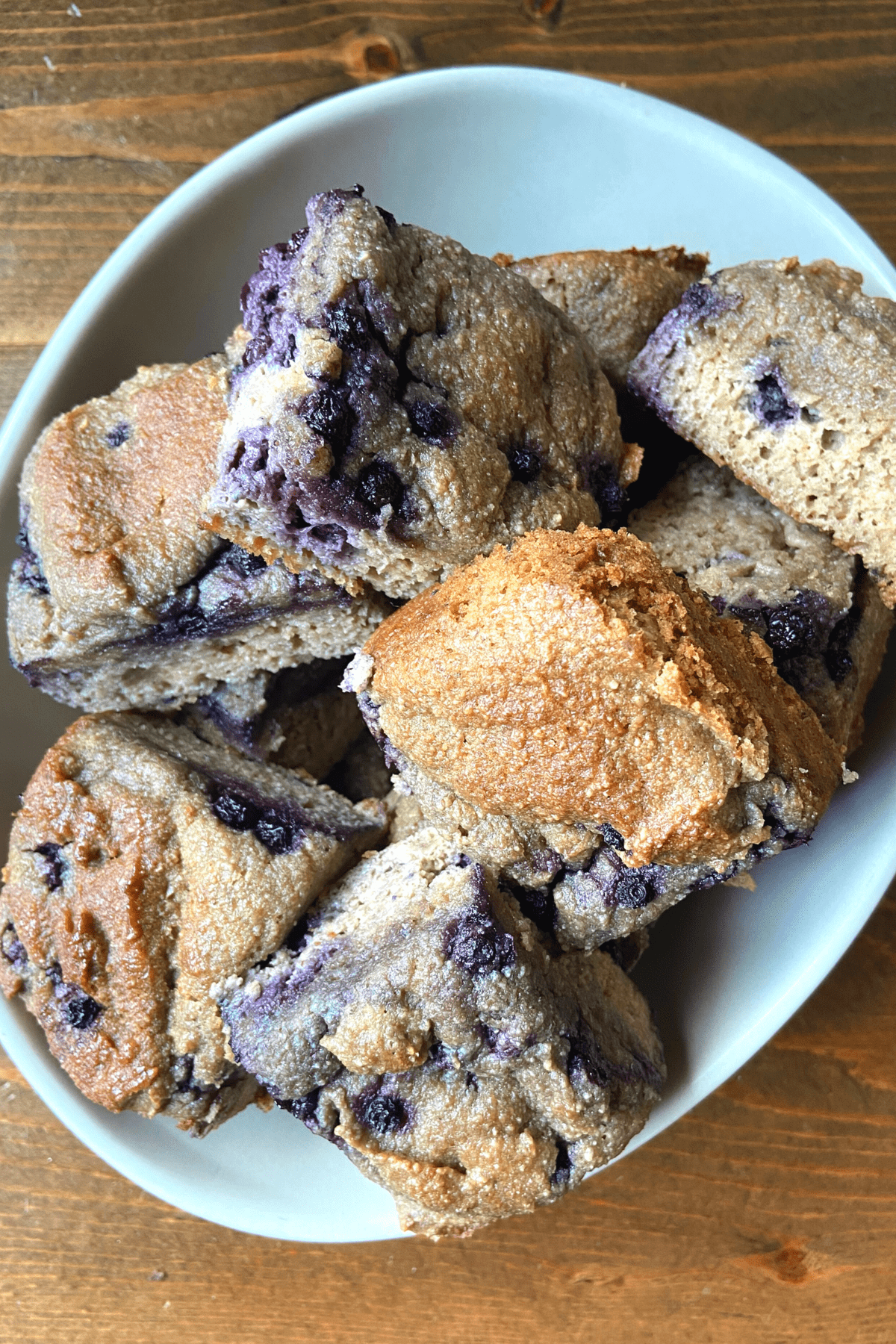 What You'll Need to Make These!
The base of this paleo blueberry bread recipe is a mix! I know, that's a first for this blog, but it's not any baking mix, it's my recipe. This nut-free, keto blender batter mix makes the most epic bread loaf and bread rolls following the instructions on the bag. But let me show you how to transform it into these delectable blueberry bread rolls!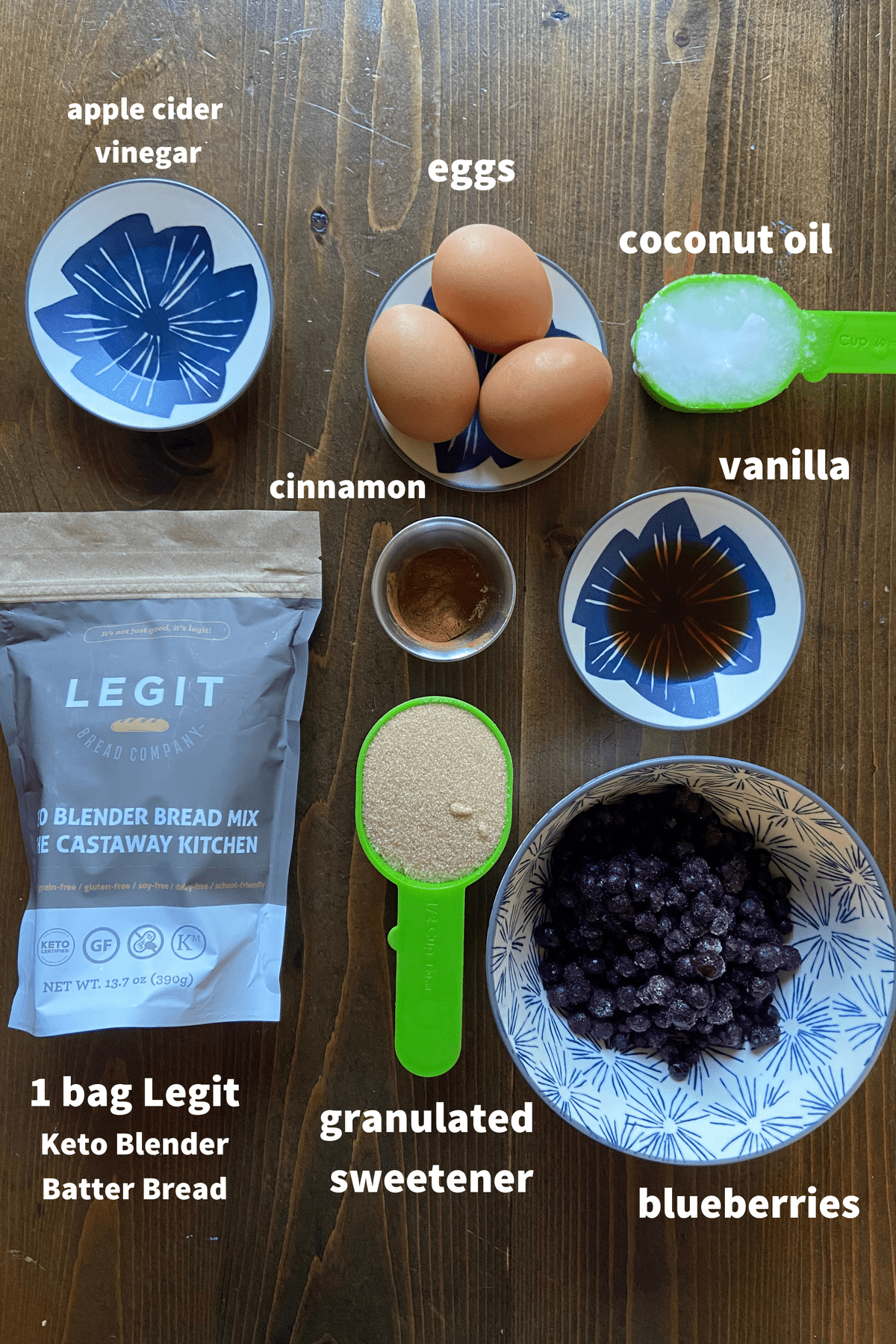 Legit Bread Blender Batter Keto Bread Mix by The Castaway Kitchen (that's me)! These mixes are made in a certififed nut free and gluten free facility, and its Kosher too! They're top notch! I also have an amazing cookie mix with them too.
The bag will say 4 large eggs, but for this recipe you only need 3!
Frozen or fresh blueberries will work.
Granulated sweetener of choice – for keto baking I prefer Lakanto Golden.
Not pictured, but you will also need one cup of hot water.
Step by Step Baking Instructions
This paleo blueberry bread recipe is so easy! You just dump, blend and bake!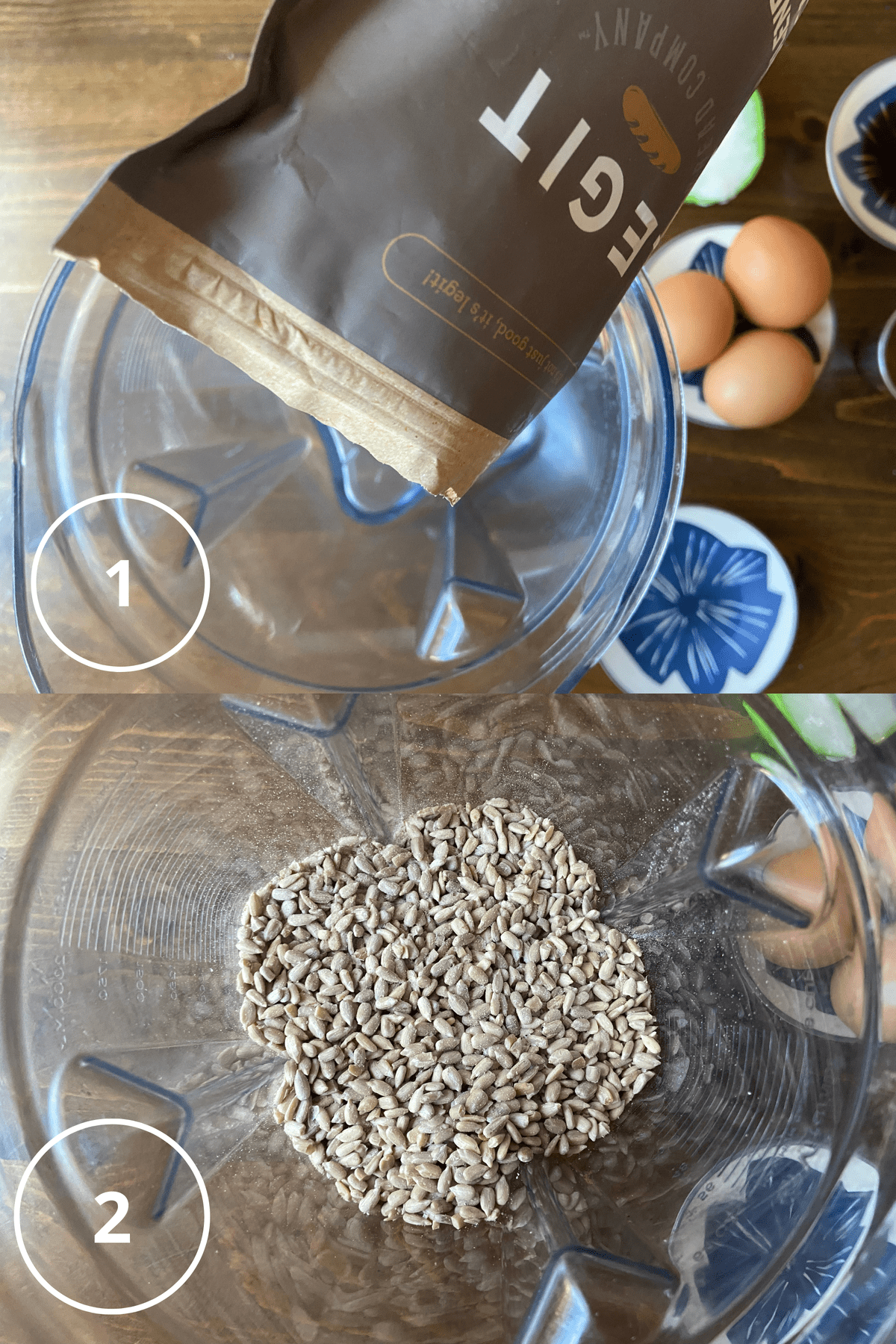 Open your bag of Legit Bread Keto Blender Batter Mix, it's the base for this Blueberry Bread.
Dump it into a blender!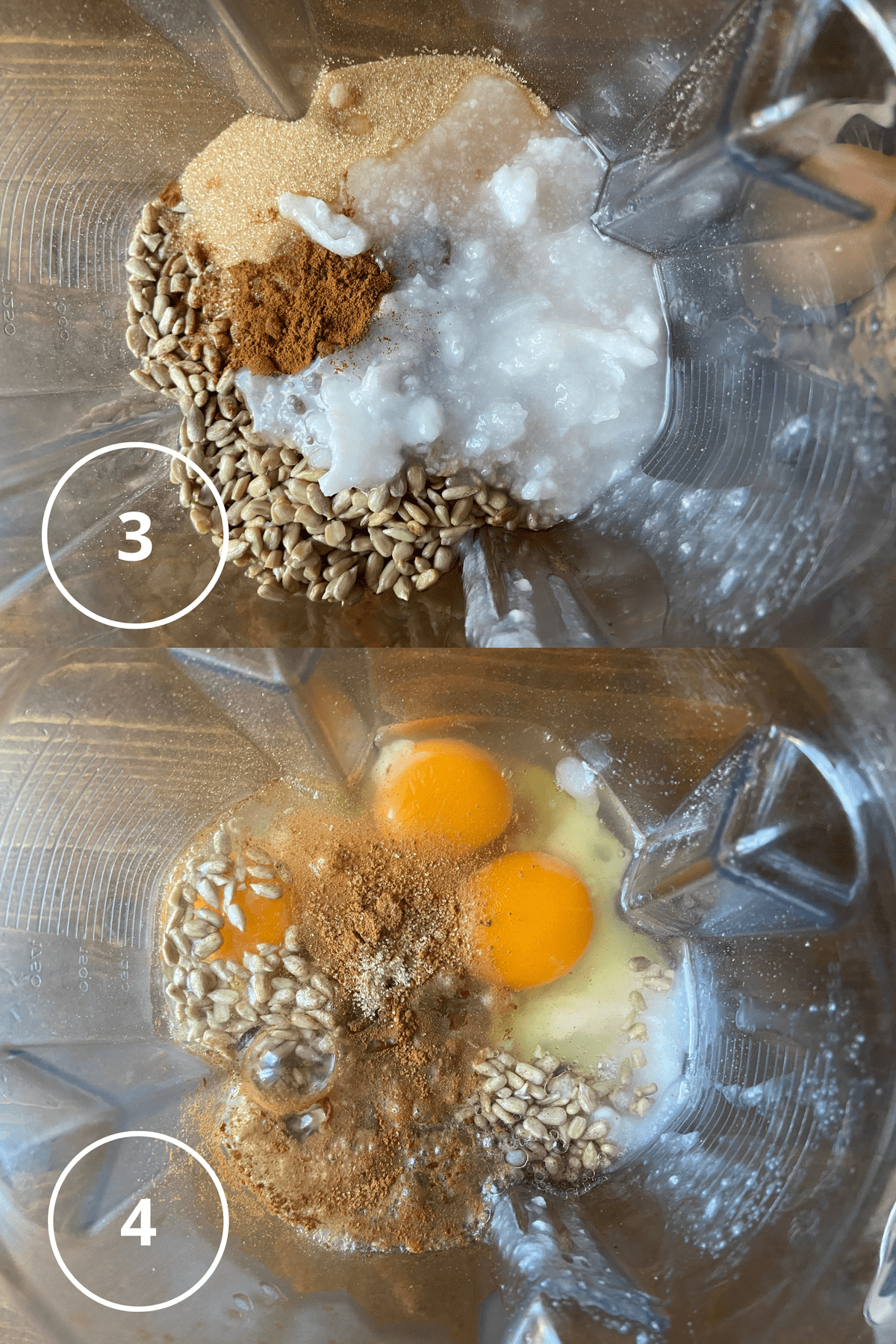 Add in the coconut oil, granulated sweetener, vanilla and cinnamon.
Also add in your eggs and heat up the water.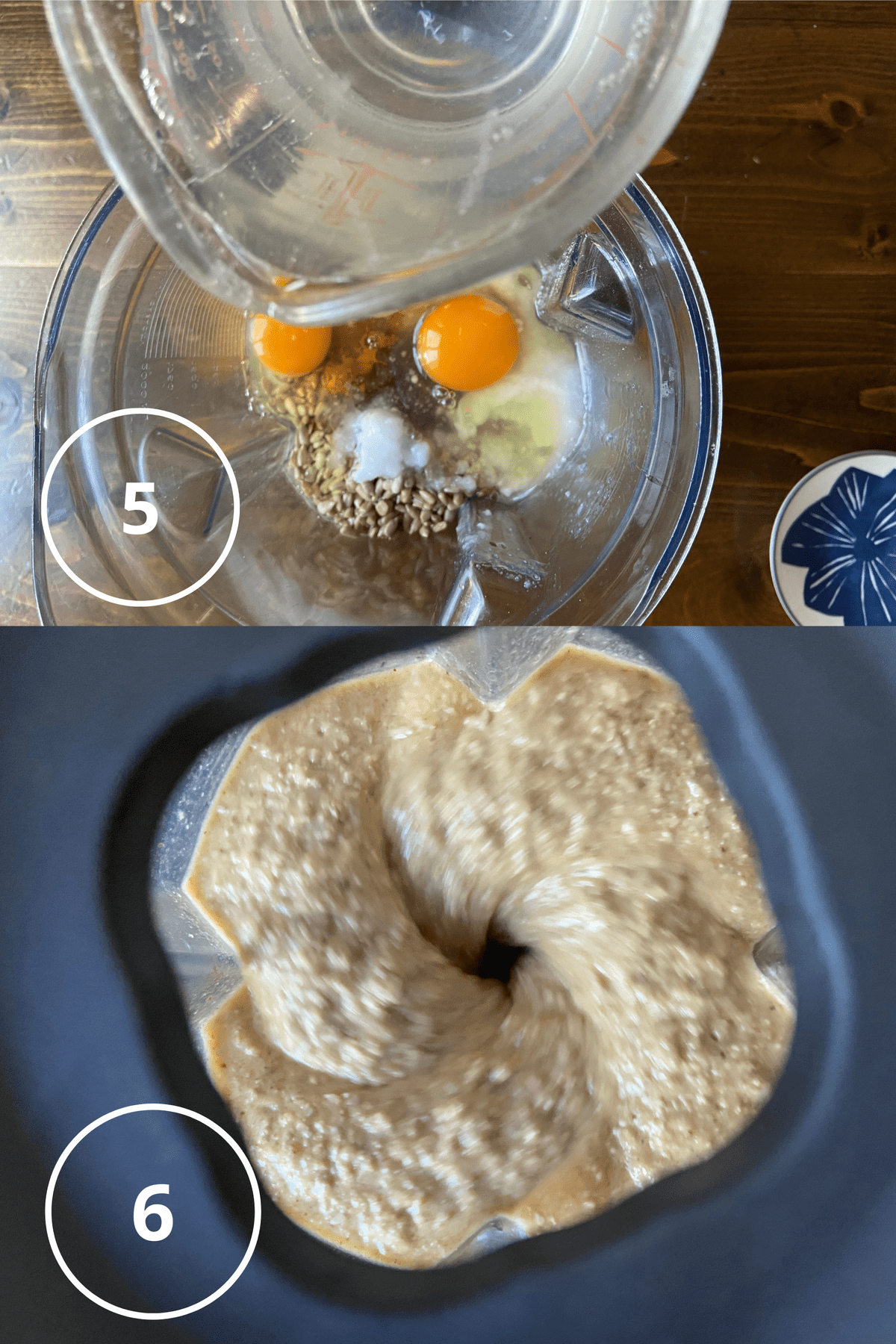 Add the hot water in then quickly blend.
Blend until totally smooth. if you don't have a high powered blender you may need to stop and scrap it down with a spatula a few times and blend until its smooth.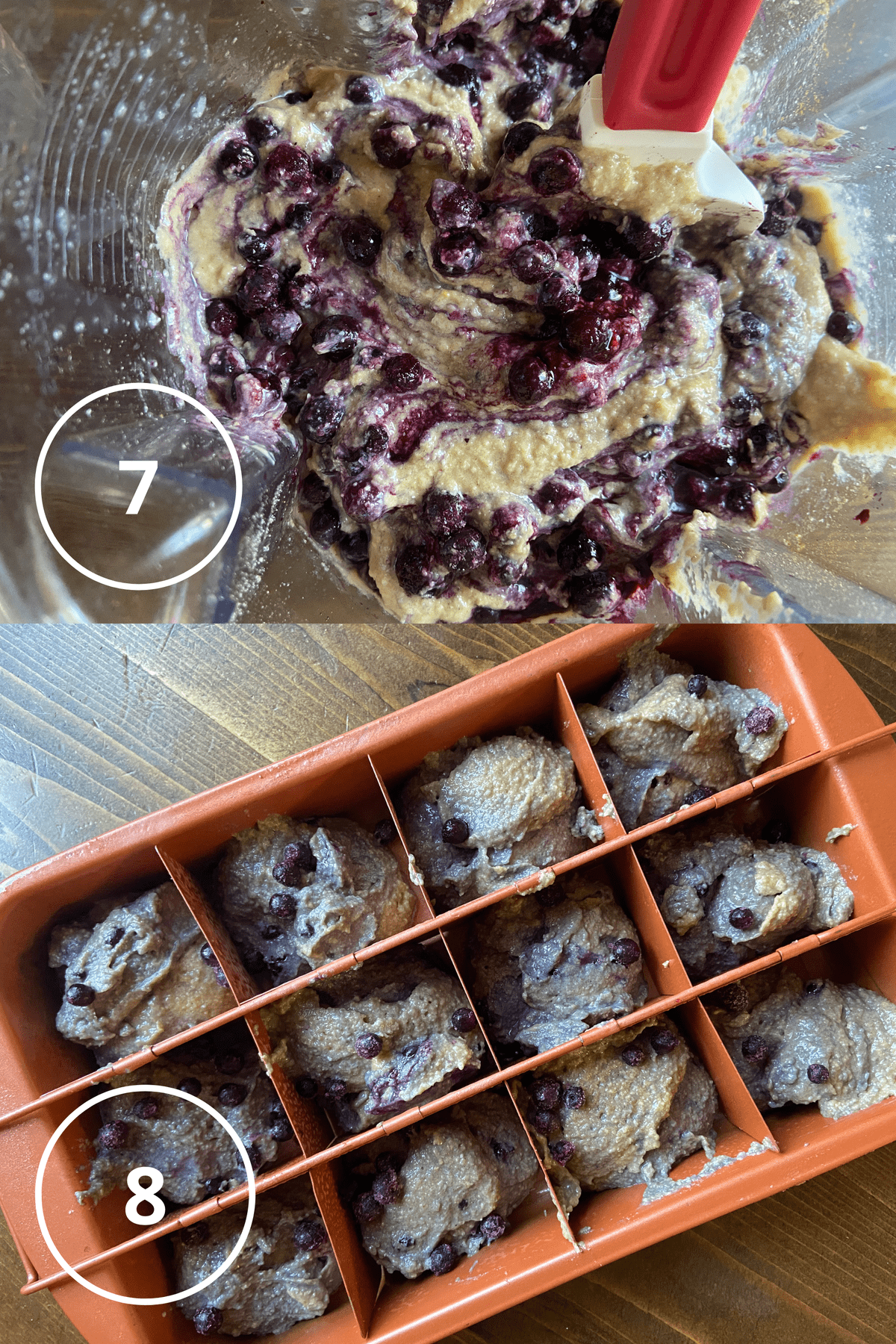 Stop the blender, open the lid and mix in the blueberries with a spatula.
Distribute the batter to 12 greased muffin molds or roll pan. Bake at 350F for 50 minutes or until golden brown.
Tips and Tricks for the Perfect Paleo Blueberry Bread
Start with room temperature ingredients: put your eggs out, left your coconut oil soften etc.
Use a meal or silicon baking mold, not glass, it might take too long to heat or extend the baking time.
Try to measure the batter out evently so every muffin or roll is the same size.
Let them cool to room temperature before unmolding.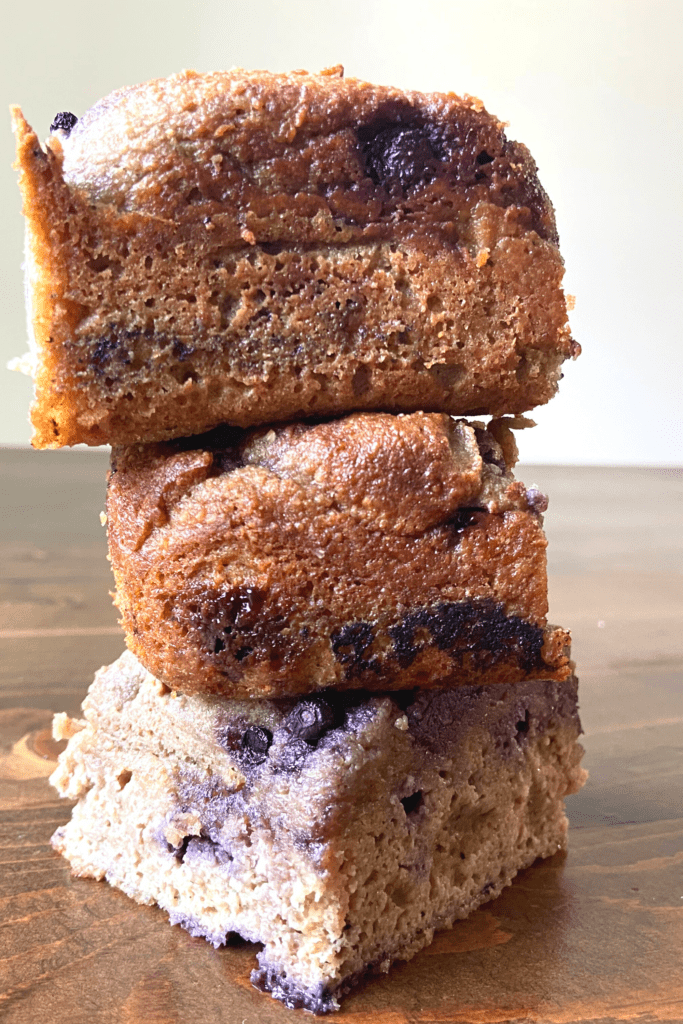 Frequently Asked Questions
Can I just use whole sunflower seeds instead of the mix?
No, the mix is much more than just seeds. Like many recipes online that call for canned ingredients, box ingredients, or pre-made sauces, this one calls for a baking mix – this one in particular.
Can I make this in a food processor?
YES!
If you like blueberries, you might also enjoy these recipes…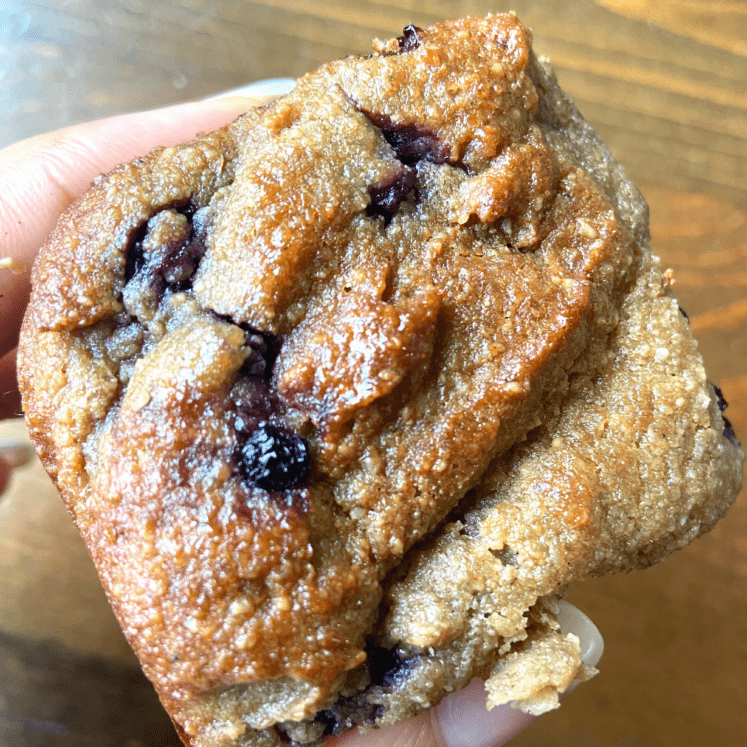 Paleo Blender Blueberry Bread (Keto, Nut Free)
---
Author: Cristina Curp, FNTP
Prep Time: 5 minutes
Cook Time: 50 minutes
Total Time: 55 minutes
Yield: 12 muffins 1x
Category: Desserts
Method: Bake
Cuisine: Low Carb
Diet: Gluten Free
Description
Super easy and delicious nut-free blender batter keto blueberry bread
---
Scale
Ingredients
1/4 cup melted or softened coconut oil or butter
1 teaspoon apple cider vinegar
1 teaspoon vanilla extract
1 teaspoon ground cinnamon
1/2 cup granulated sweetener of choice
3 large eggs
1 cup hot water
1 cup frozen or fresh blueberries
cooking oil spray, preferably avocado, olive, or coconut
---
Instructions
Pre-heat oven to 350F.
Empty the contents of the bread mix into a blender. Add all of the ingredients save for the blueberries. Blend until smooth.
Open the lid and add in the blueberries and mix in with a spatula.
Lightly grease with cooking spray the muffin tin or muffins liners. Evenly distribute the baking mix into the muffin tins.
Bake in the middle rack for 50 minutes or until golden brown on top and firm to the touch.
Remove and let cool to room temp. Run a knife around the edges to make sure they didn't stick (if not using liners). Unmold and enjoy!
Nutrition
Serving Size: 1 bread
Calories: 250
Fat: 20.7g
Carbohydrates: 11.5g
Fiber: 4.6g
Keywords: paleo blender blueberry bread