I usually not a regular smoothie drinker, but these days having one smoothie meal a day is working for me. The dishes, so many dishes. With the kids home all the time, it's like snack time that never ends. Enter this GUT HEALING BLUEBERRY SMOOTHIE!
Table of Contents
About This Smoothie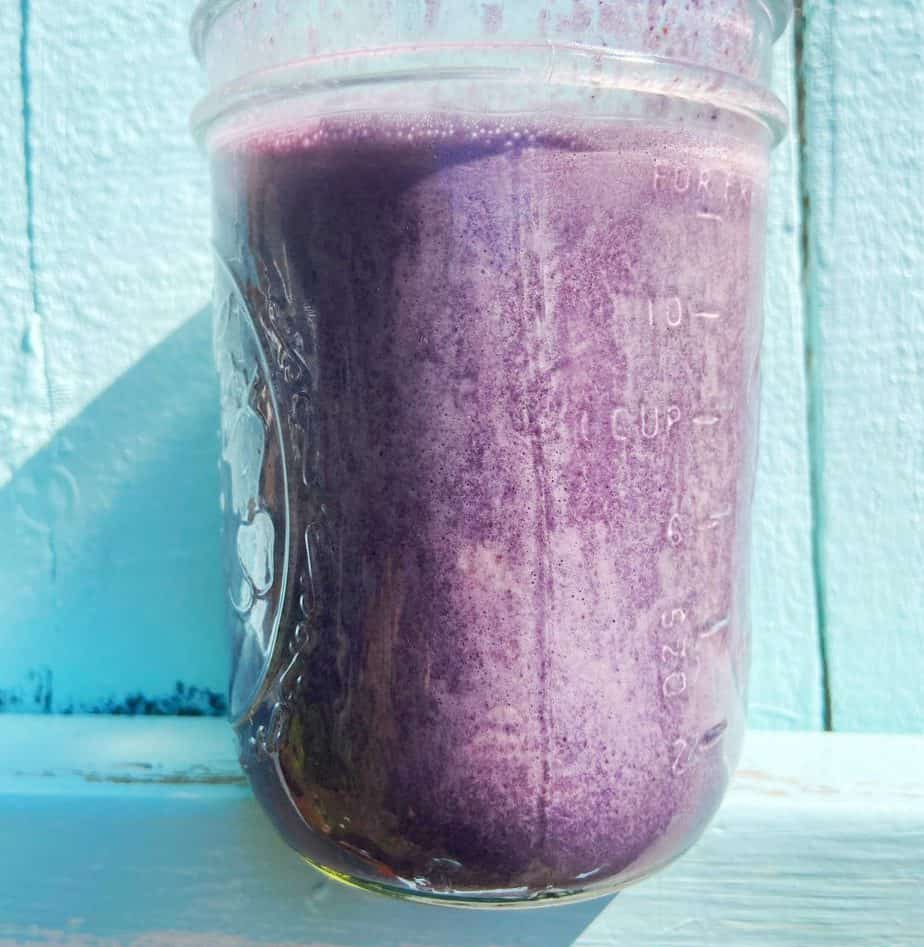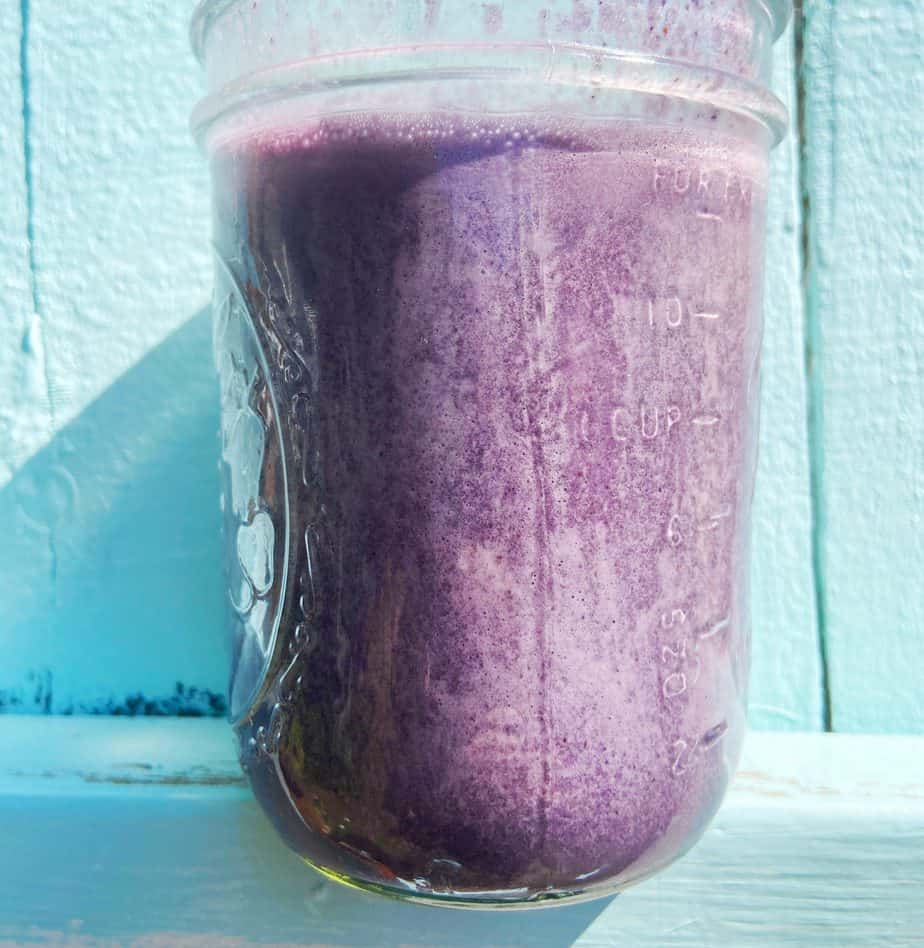 It's great on its own, tastes sweet, rich, and delicious without added sugar or dairy. It's got protein, fiber, fats, antioxidants, and L-glutamine! We've had this smoothie for breakfast or we've paired it with some scrambled eggs and had it for dinner. Easy yet nutritious is the name of the game.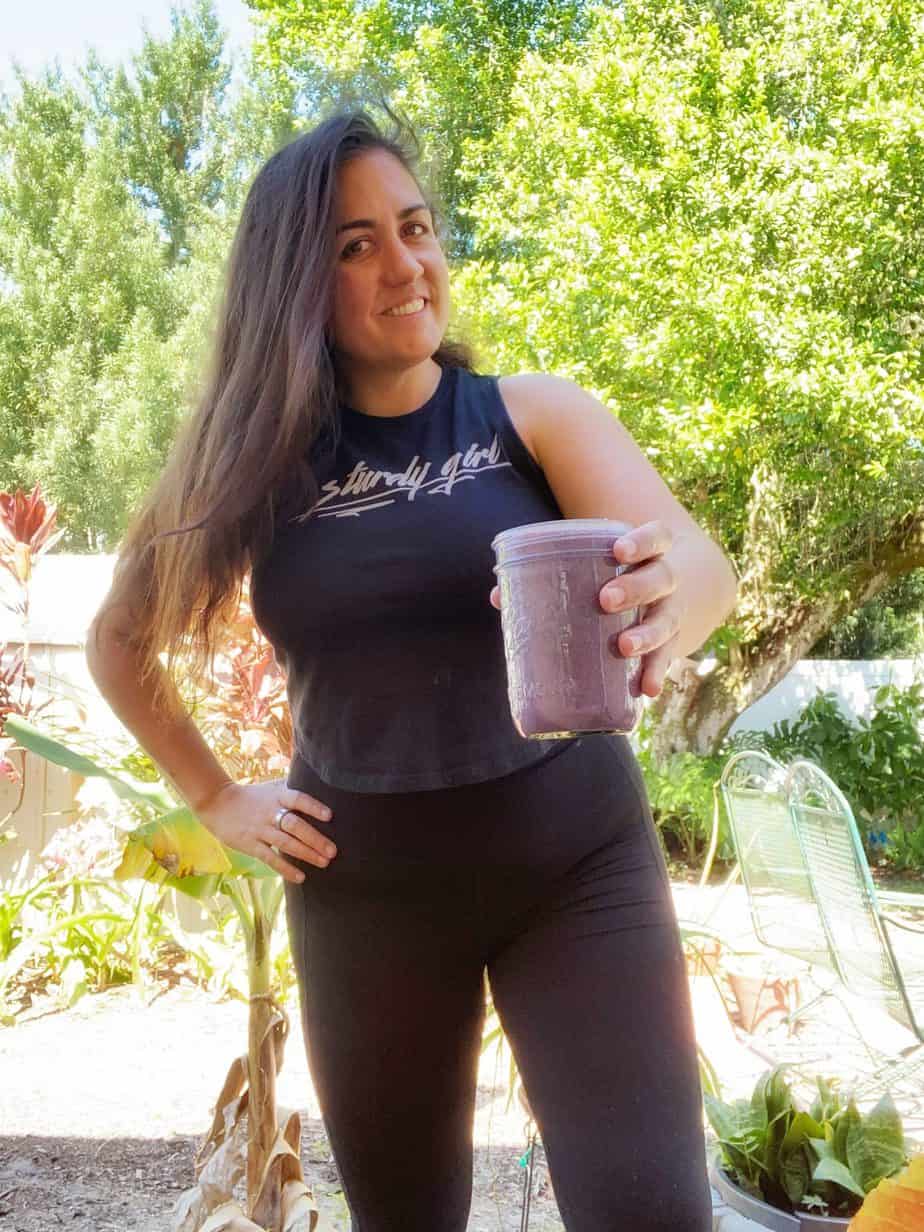 Gut Healing Smoothie Ingredients: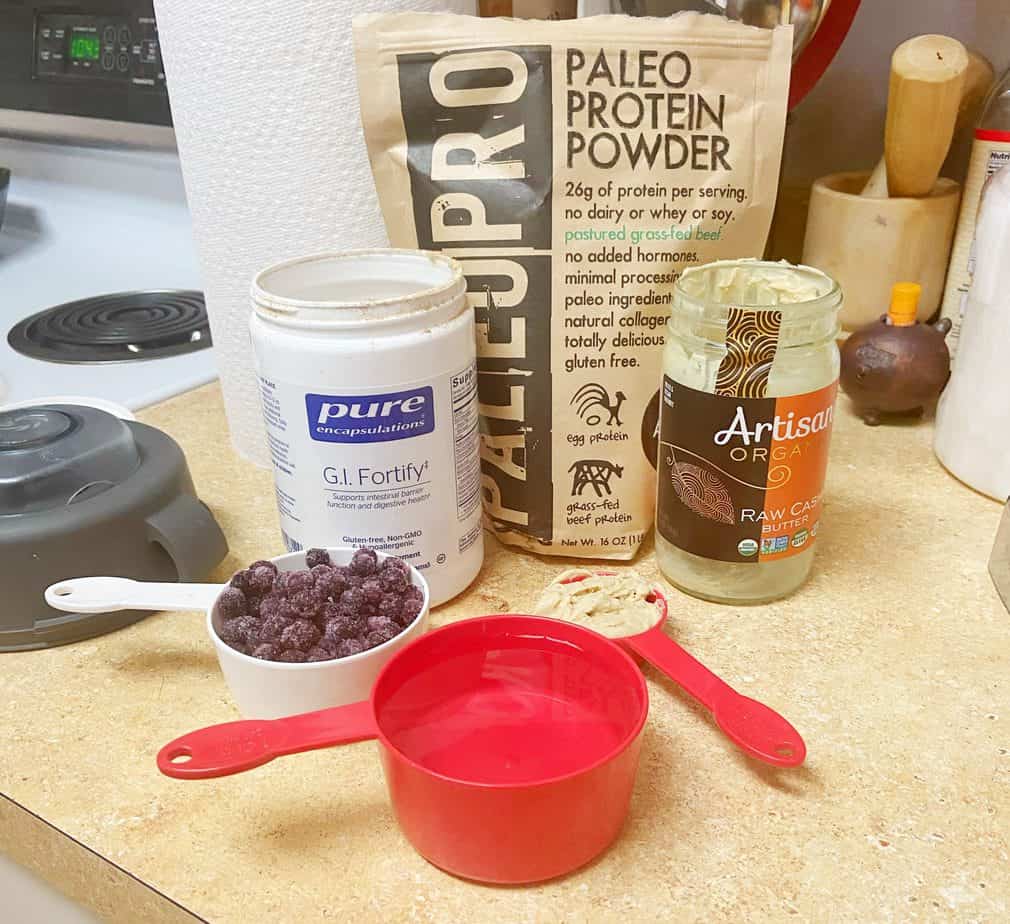 More About the Gut Healing Part of this Gut-Healing Blueberry Smoothie
G.I. Fortify supports the function microflora balance, integrity, tone, comfort, cellular health, and detoxification of the gastrointestinal tract. It's a blend of high-impact fiber, herbs, and nutrients, providing far-reaching support for gastrointestinal function and occasional constipation.
This product is designed to promote larger and softer stools and healthy bowel movement frequency; support short-chain fatty acid (SCFA) production, providing an energy source for the colon and maintaining healthy colon cell function; provide prebiotic support, promoting beneficial microflora such as lactobacillus and bifidobacteria; maintain healthy gut integrity; minimize the time of exposure of the gastrointestinal tract to toxins, and soothe the gastrointestinal tract by enhancing the gastric mucosa.
I love it! I don't use it all the time, but if I ever have a bout of bloating or poor digestion due to stress or something I ate, adding this supplement into my diet always helps. Get it here.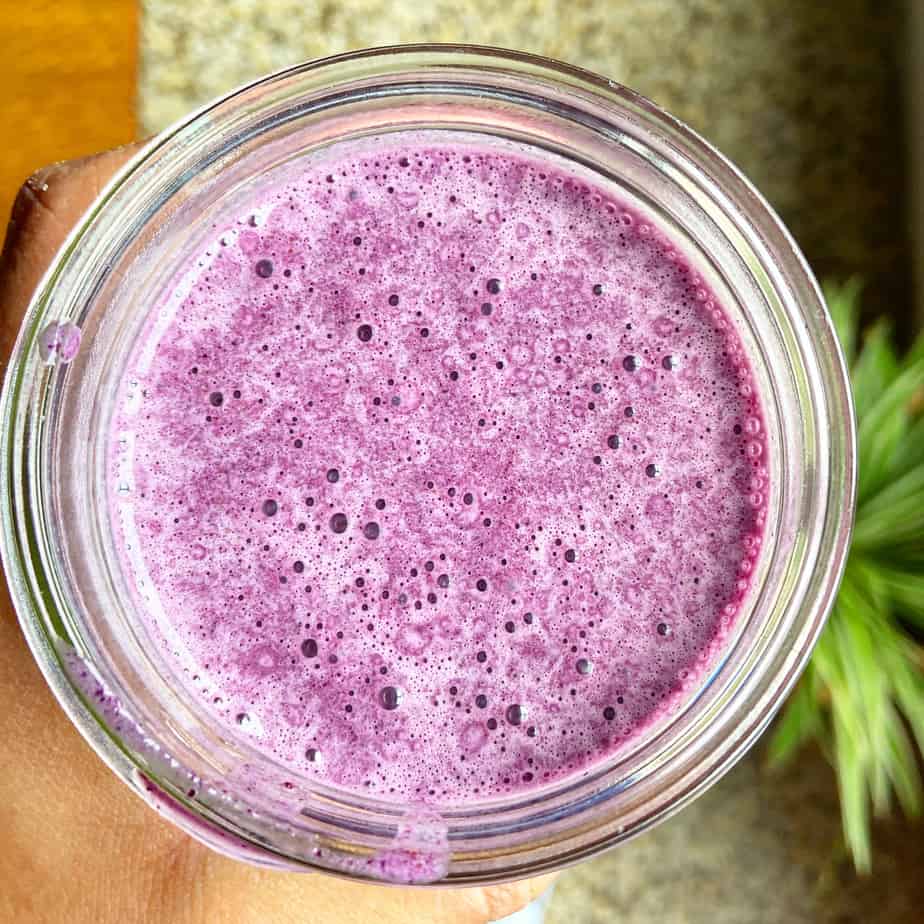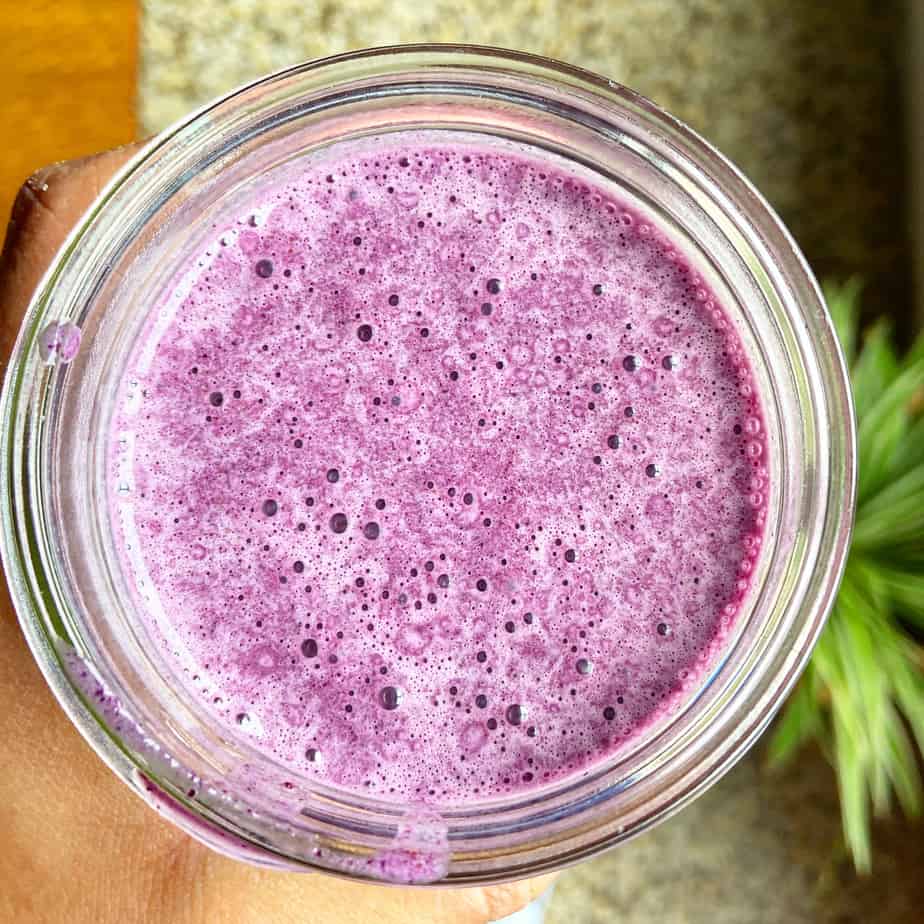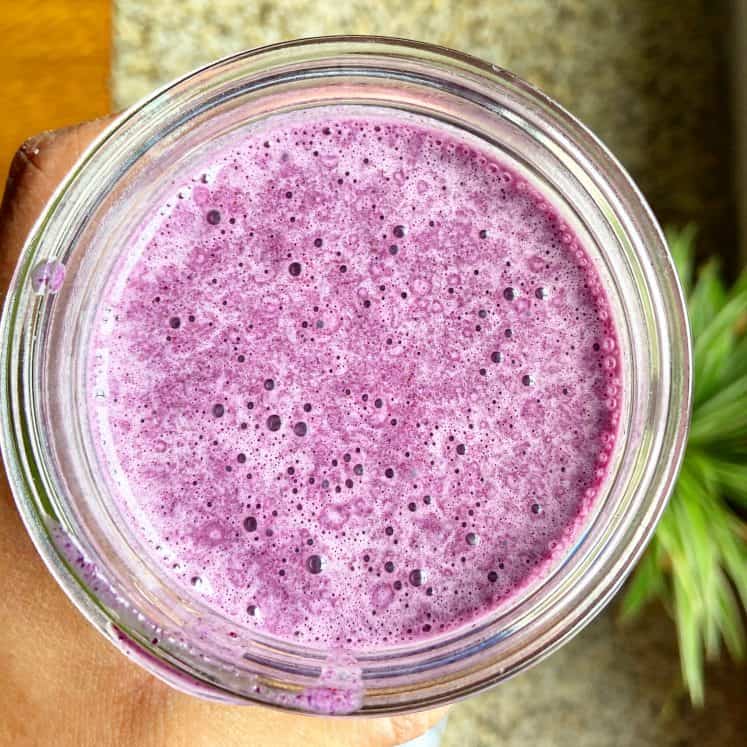 Gut Healing Blueberry Smoothie
---
Author: Cristina Curp
Prep Time: 5 minutea
Total Time: 5 minute
Yield: 1 smoothie 1x
Category: Smoothie
Method: Blender
Cuisine: Beverage
Description
Thick and sweet with no sugar added!
---
Scale
Ingredients
1 cup wild frozen blueberries
3/4 cup filtered water
2 tablespoons cashew butter or almond butter
1 scoop chocolate protein powder
1 scoop GI Fortify
1 teaspoon vanilla extract
pinch of salt
---
Instructions
Combine all of the ingredients in a blender and blend until smooth.
Sip slowly, chewing it a little as you drink it to optimize digestion!
Nutrition
Serving Size: 1
Calories: 417
Fat: 17.7g
Carbohydrates: 22g
Fiber: 8g
Protein: 33g
Keywords: gut healing blueberry smoothie