Desserts on the autoimmune protocol and be tricky, sometimes it can even feel impossible… That's why I do what I do- This AIP Brownie Mug Cake turned out amazing! It uses simple ingredients- no cassava or tapioca flour, no egg, and even no chocolate. But it is oh so good, so satisfying, and ready to go in 7 minutes!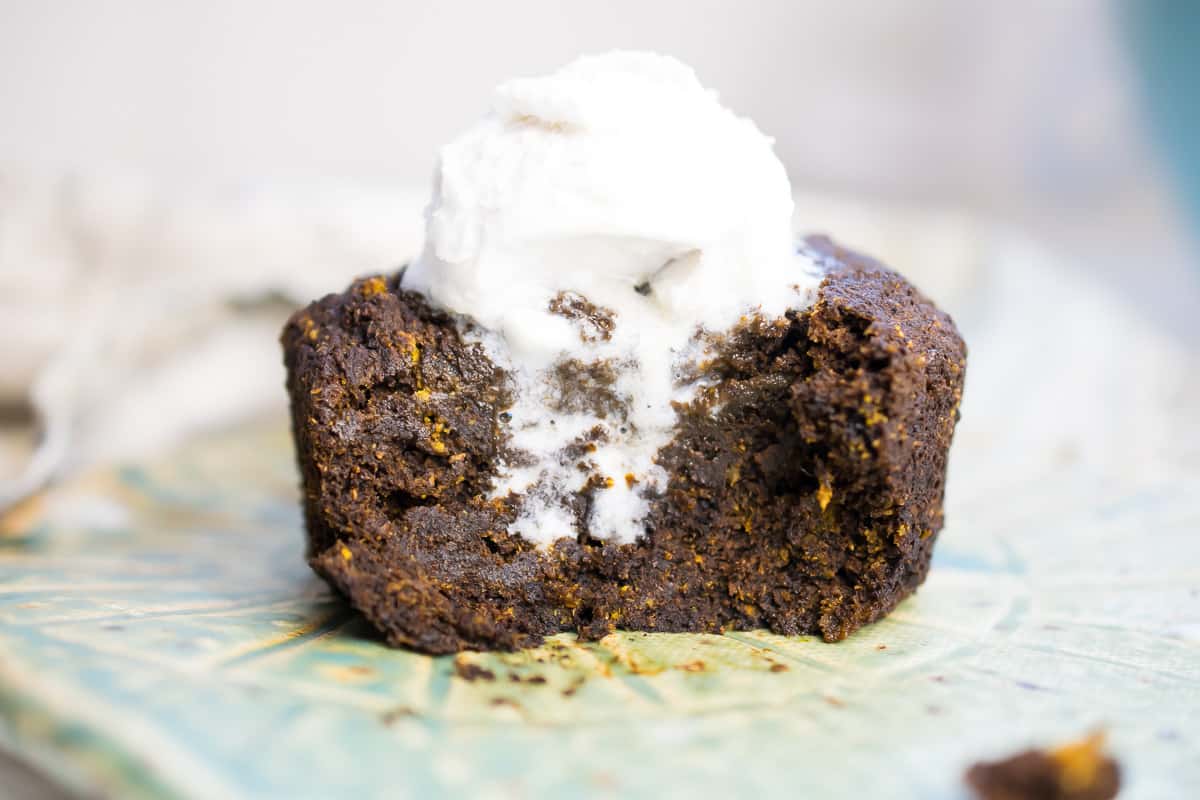 Table of Contents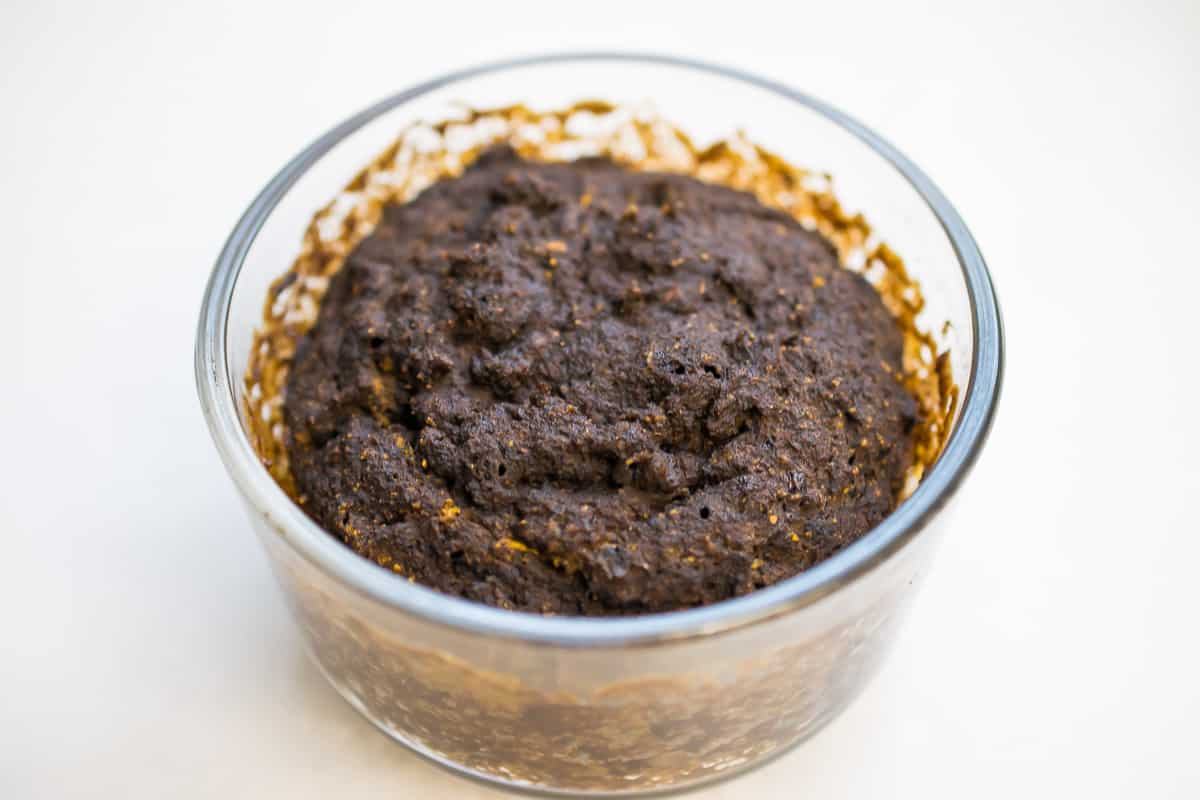 AIP Brownie In A Mug
Not just a regular brownie, an AIP brownie mug cake! That means no egg, no dairy, no chocolate. But yes, it's delicious. Come to think of it, this AIP Mug Cake is also vegan! I use pumpkin puree as the base but mashed banana works too. I also opted for tiger nut flour which I think has a lovely flavor. If love this and want to make it on a larger scale, check out this recipe for delicious chocolate glazed brownies.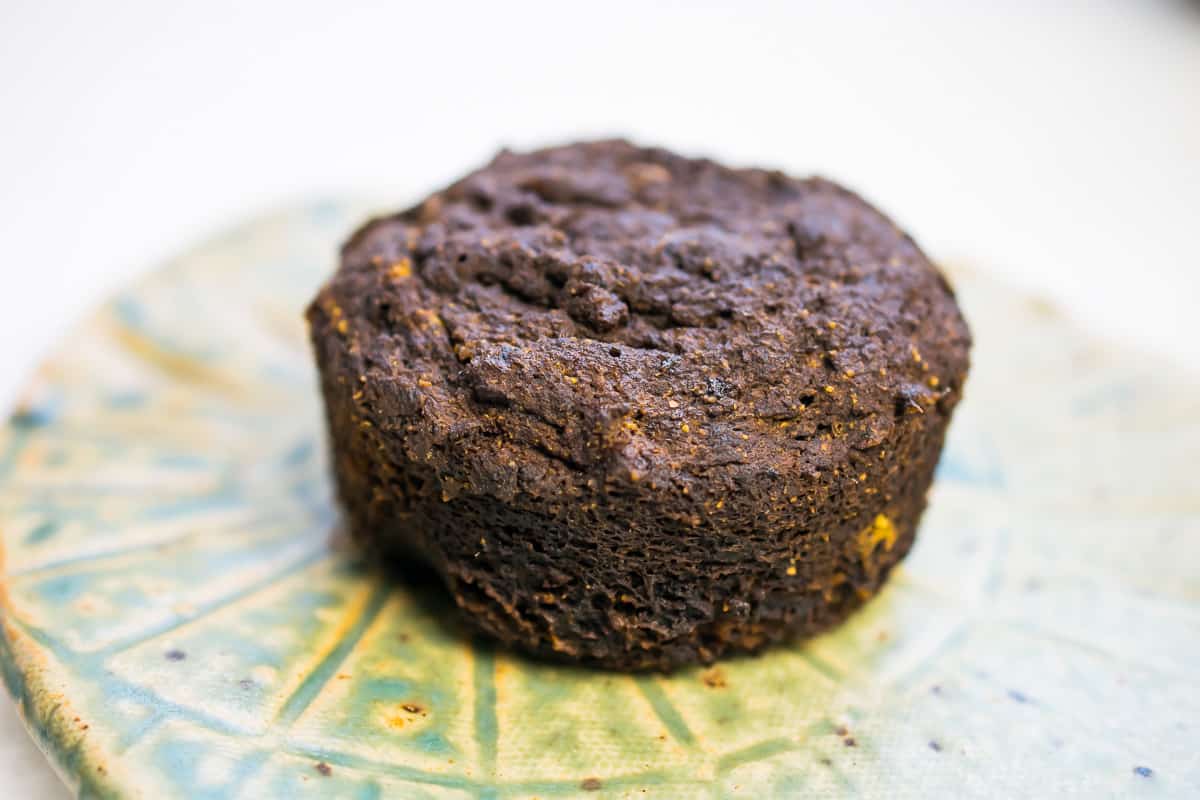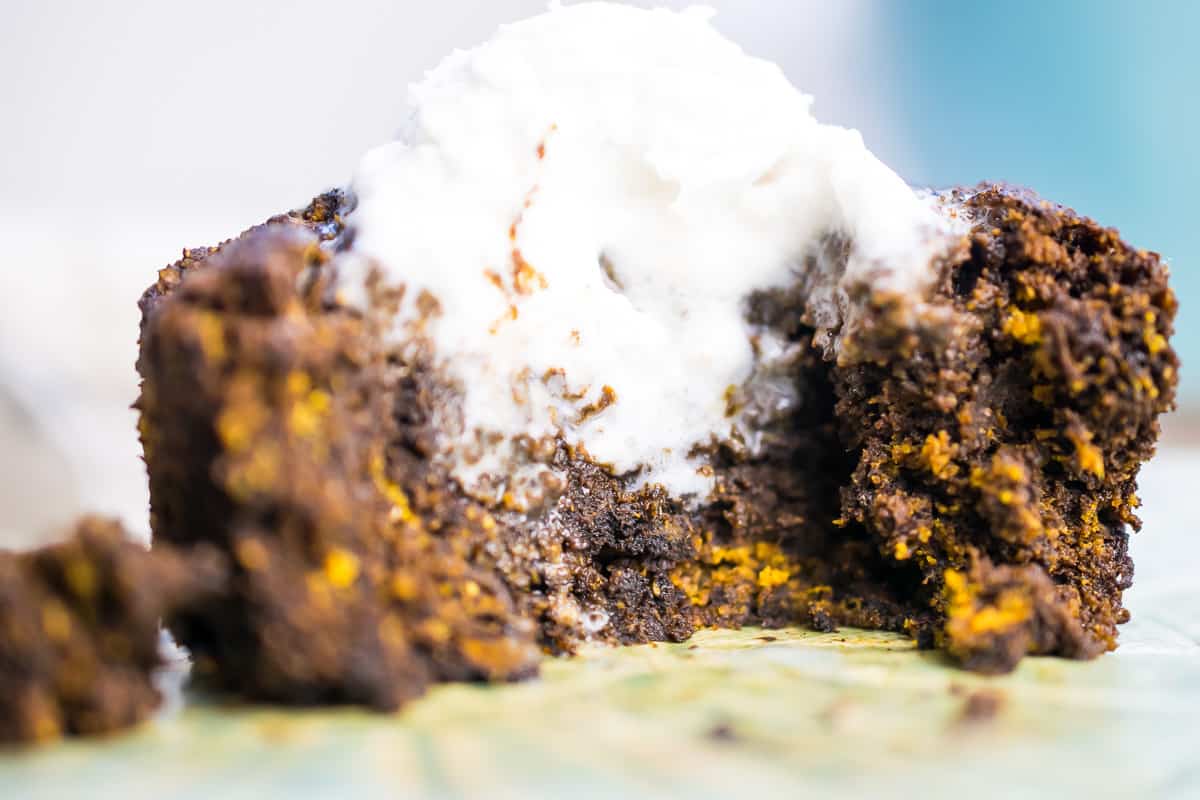 AIP Mug Cake Ingredients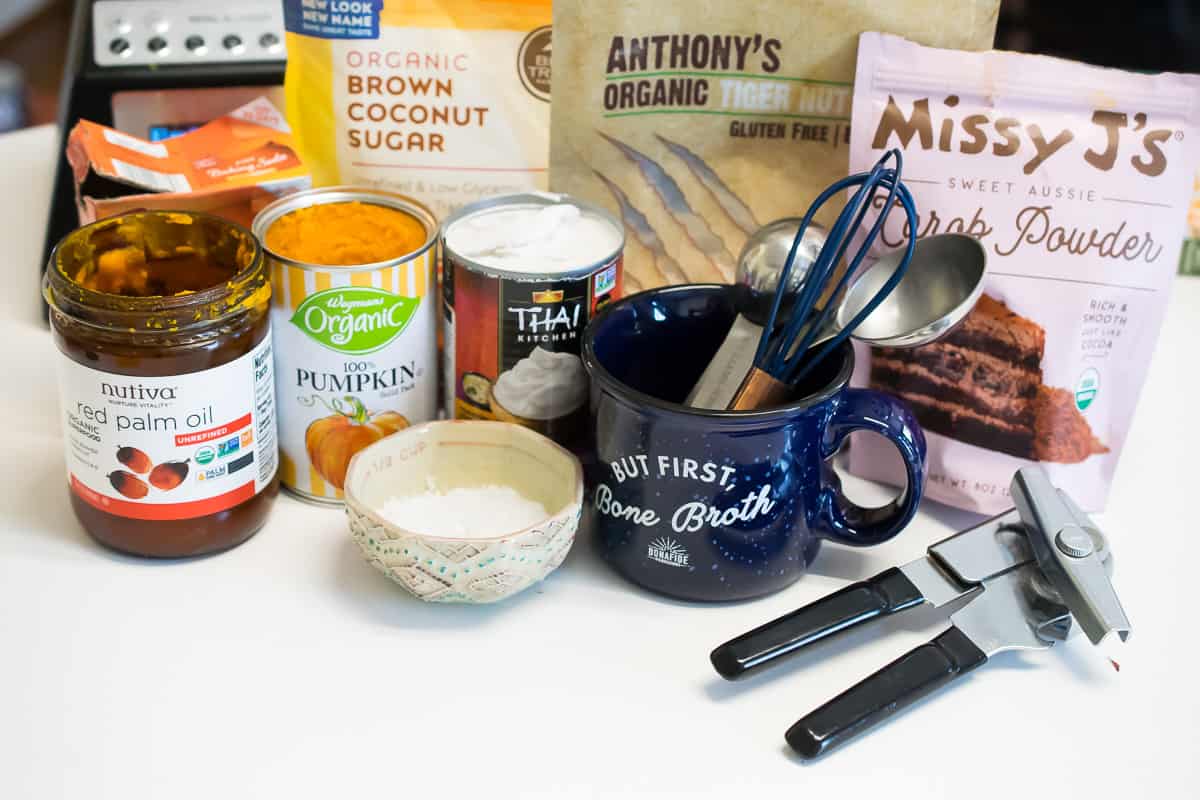 The base of this recipe is Canned Pumpkin Puree. It's an affordable ingredient that adds body and sweetness.
We use Sustainably sourced Red Palm Oil or Coconut Oil as a cooking fat.
My flour of choice for this is Organic Tiger Nut Flour but read the FAQs below for alternatives.
I used Organic Coconut Sugar to sweetened and the magical Missy J's Carob Powder to give it that chocolate flavor. All of these AIP staples come together for a killer AIP Mug Cake!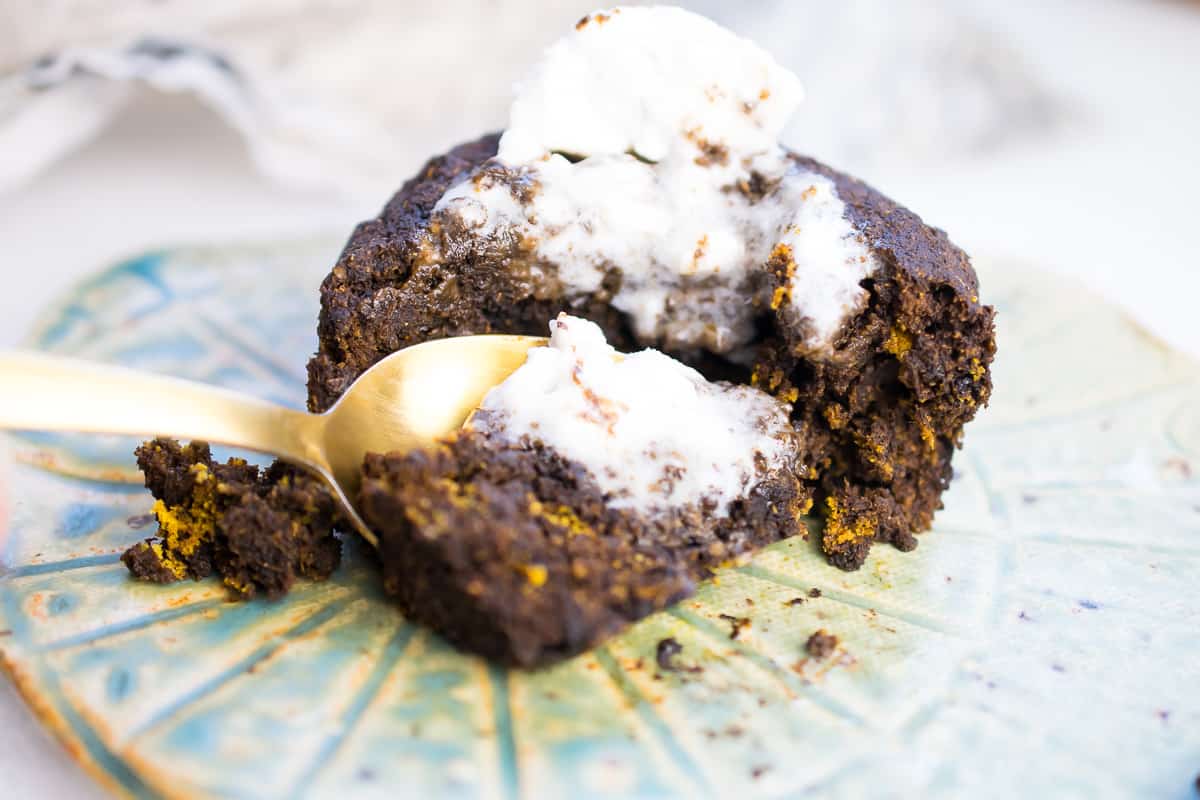 Step By Step Instructions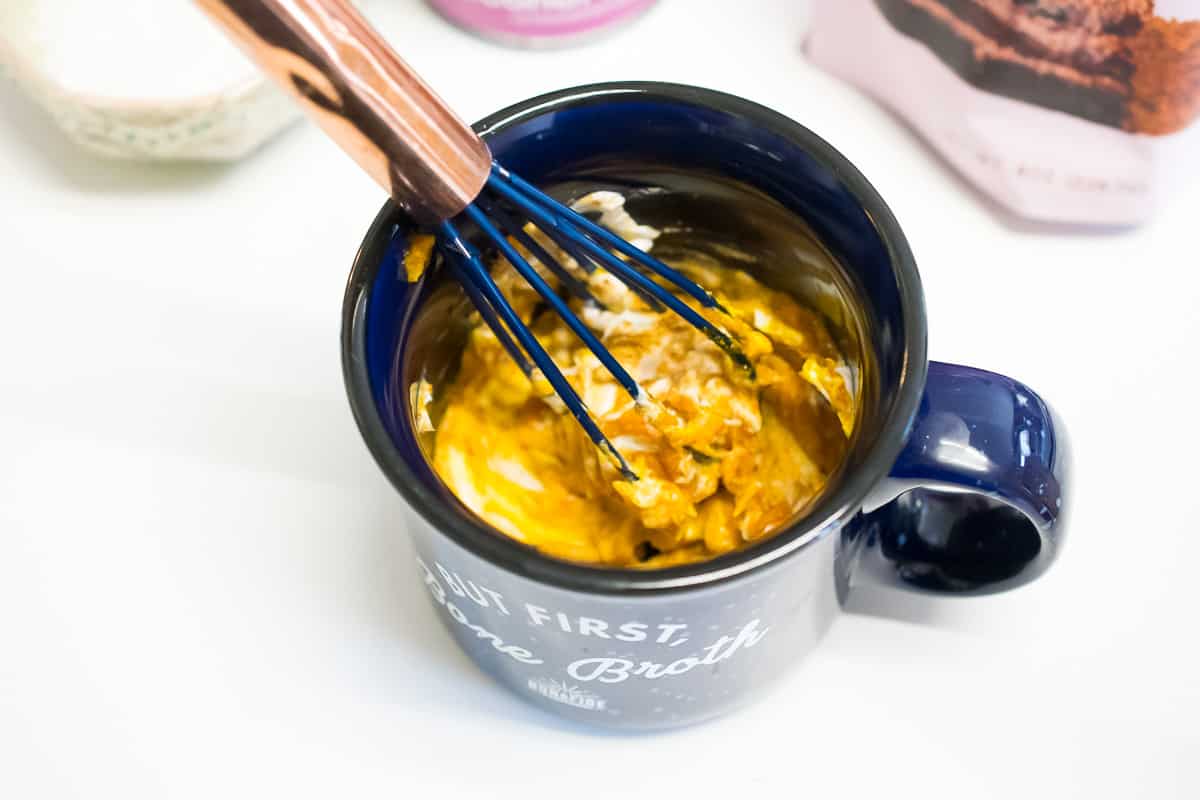 Start by whisking together the wet ingredients in your mug or ramekin.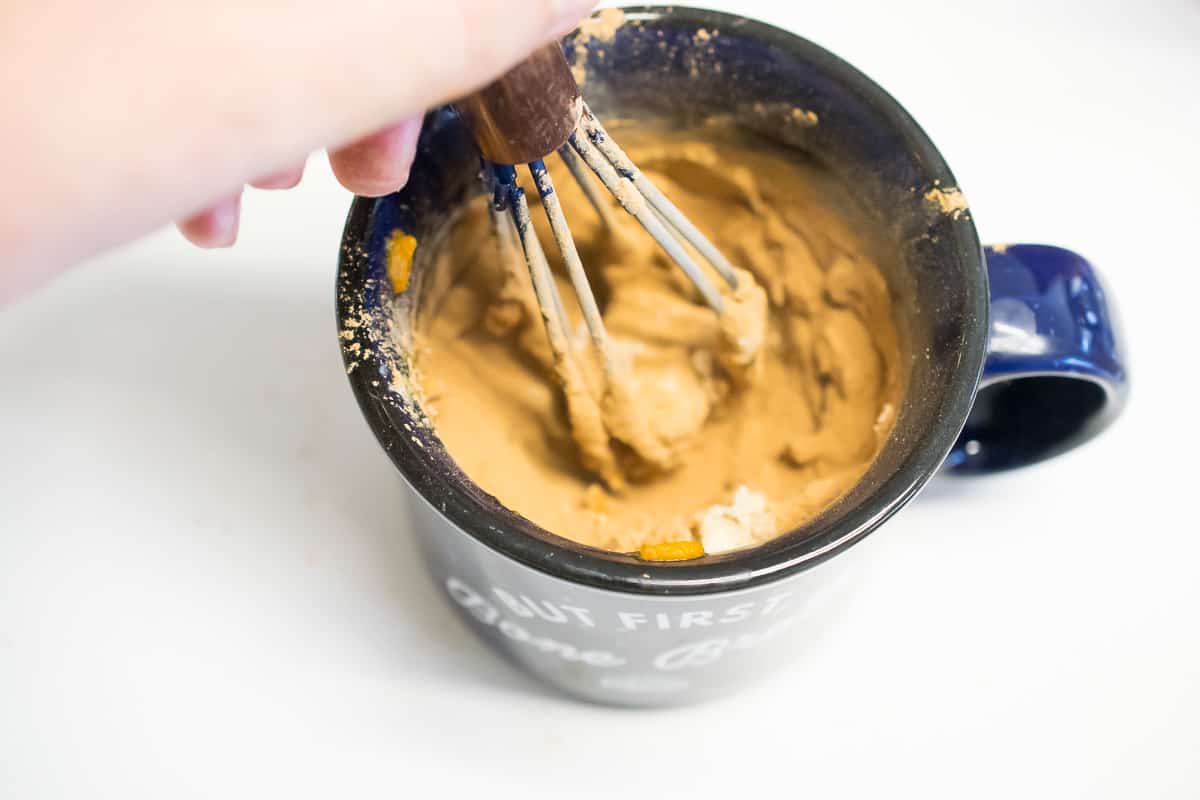 Add in all of the dry ingredients and use your little whisk or a fork to whisk it all together until full combined.
It will be VERY thick! That's what you want. Yum! Mix until smooth.
I suggest you use a spatula to clean up the ramekin or mug and smooth it out. It will make it prettier in the end.
Microwave on high for 2 minutes. This baby cooks a little longer than most mug cakes but it's worth the wait.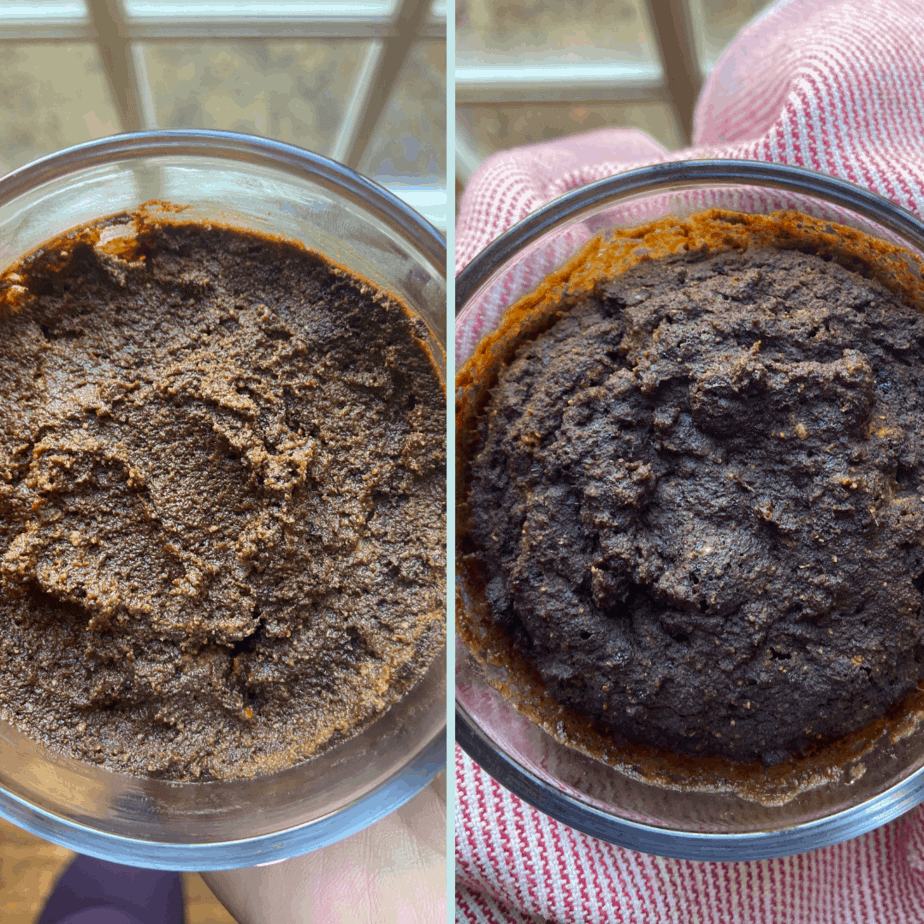 This is what it will look like before and after you cook it. Then you can add flaky salt or a dollop of coconut whipped cream! Yum! Enjoy this delicious Egg Free AIP Brownie Mug Cake!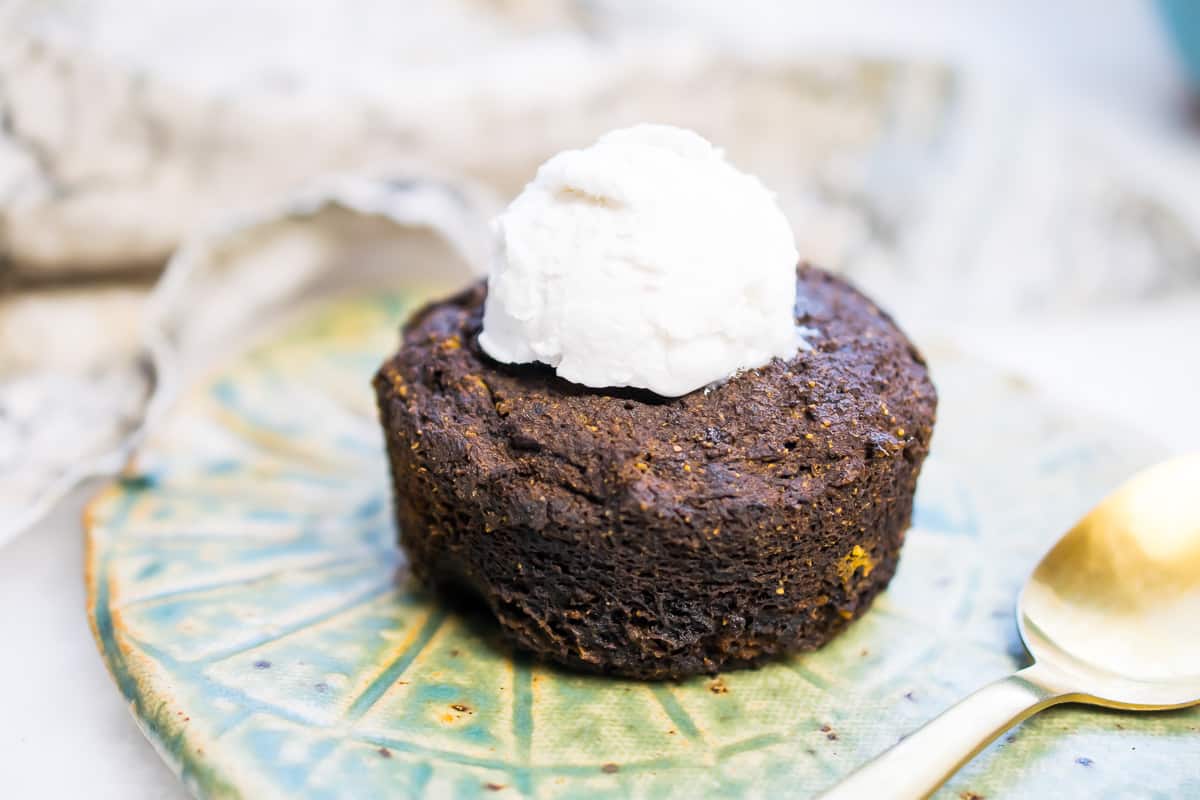 Frequently Asked Questions
Can I use coconut flour for this brownie mug cake?
Yes, but start with 1 scant tbsp. Mix the mug cake batter. If it's thin add in a little more. If it's too thick add in a little water. Flour absorbencies vary from brand to brand. Use the step-by-step process shots to guide you in the texture.
I can't do pumpkin, what else can I use?
A mashed banana works too!
Can I bake this in the oven?
I suppose so. Try a small, lightly greased ramekin, 375F for 15- 20 minutes.
Can I make this coconut free?
Yes, just skip topping it with coconut cream. Use maple or date sugar instead of coconut sugar.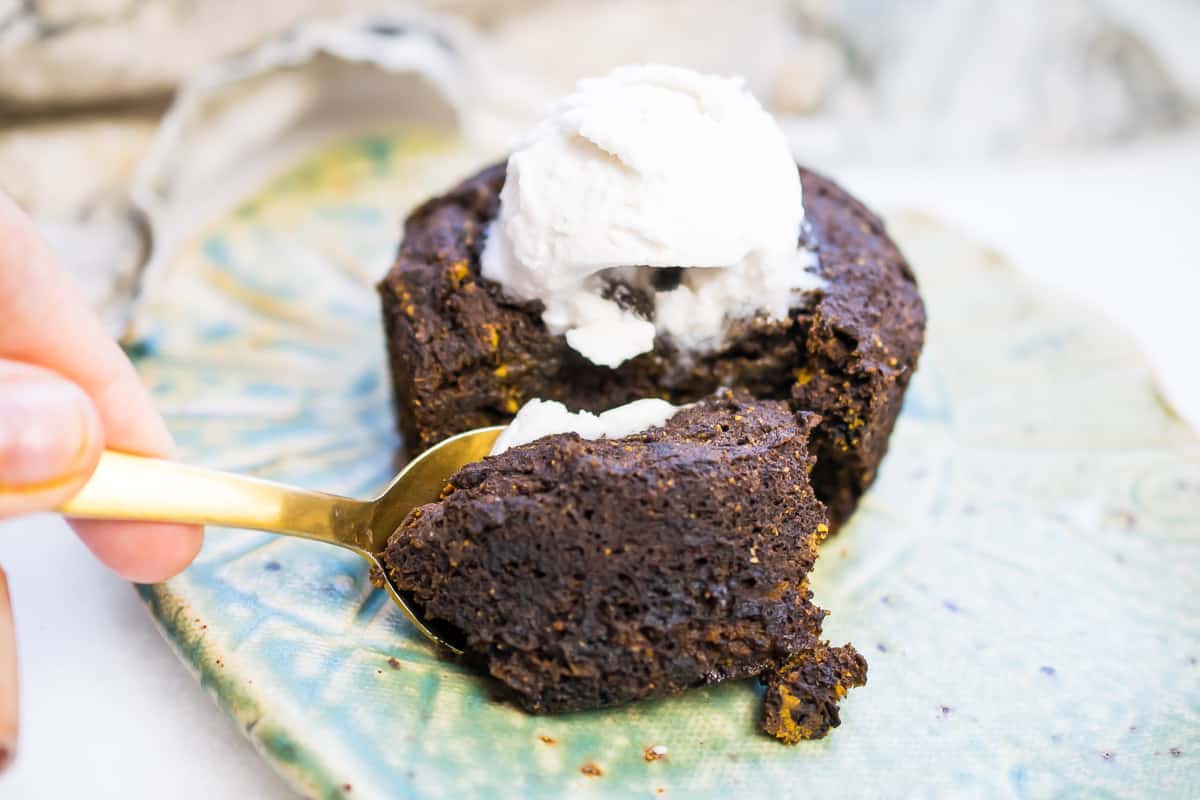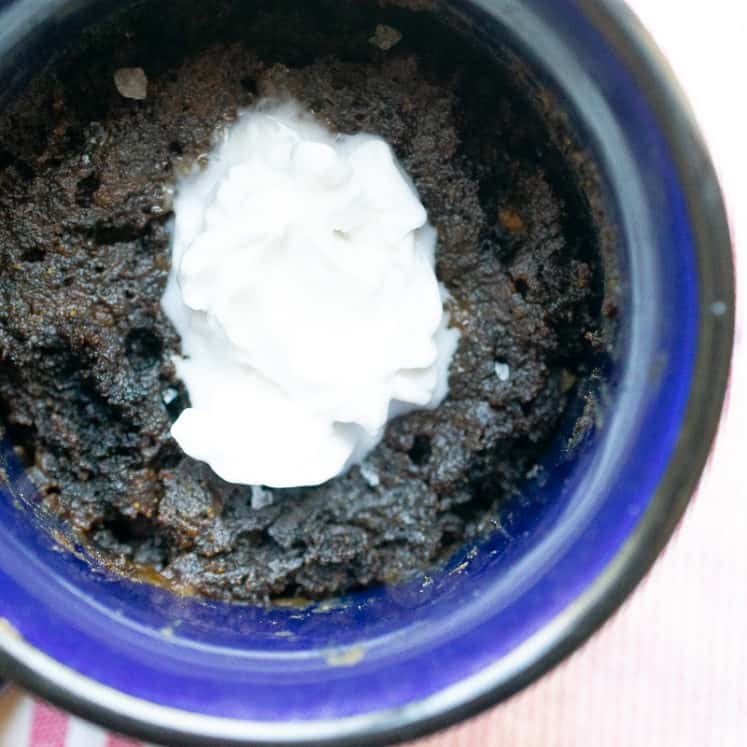 AIP Brownie Mug Cake
---
Author: Cristina Curp
Prep Time: 5 minutes
Cook Time: 2 minutes
Total Time: 7 minutes
Yield: 1 mug cake 1x
Category: dessert
Method: microwave
Cuisine: AIP
Diet: Gluten Free
Description
Egg, nut, dairy and grain-free brownie in a mug!
---
Scale
Ingredients
1/4 cup pumpkin puree
1 teaspoon palm oil or coconut oil
2 teaspoons coconut palm sugar
pinch of salt
1/4 teaspoon baking soda
2 tablespoon tigernut flour
2 tablespoons carob powder
Dollop of coconut cream and a pinch of flaky salt to garnish 
---
Instructions
Combine the pumpkin puree, oil, and coconut sugar in a mug. Mix well.
Add in the salt, baking soda, tiger nut flour, and carob powder. Mix until well combined and very thick.
Use a spatula to clean up the sides and smooth the top. Microwave on high for 2 minutes.
Garnish with flaky salt and a dollop of coconut cream for maximum yumminess.
Recipe Notes:
Read the FAQ's for RECIPE MODIFICATIONS 
Nutrition
Serving Size: 1
Calories: 318.8
Fat: 26.2g
Carbohydrates: 25.9g
Fiber: 7.5g
Protein: 2.4g
Keywords: aip brownie mug cake