Barbeque pulled pork is such a summer staple. When you're intolerant or allergic to nightshades or on the autoimmune protocol elimination diet it may seem like BBQ is out of your life. May I introduce you to my AIP BBQ Pulled Pork!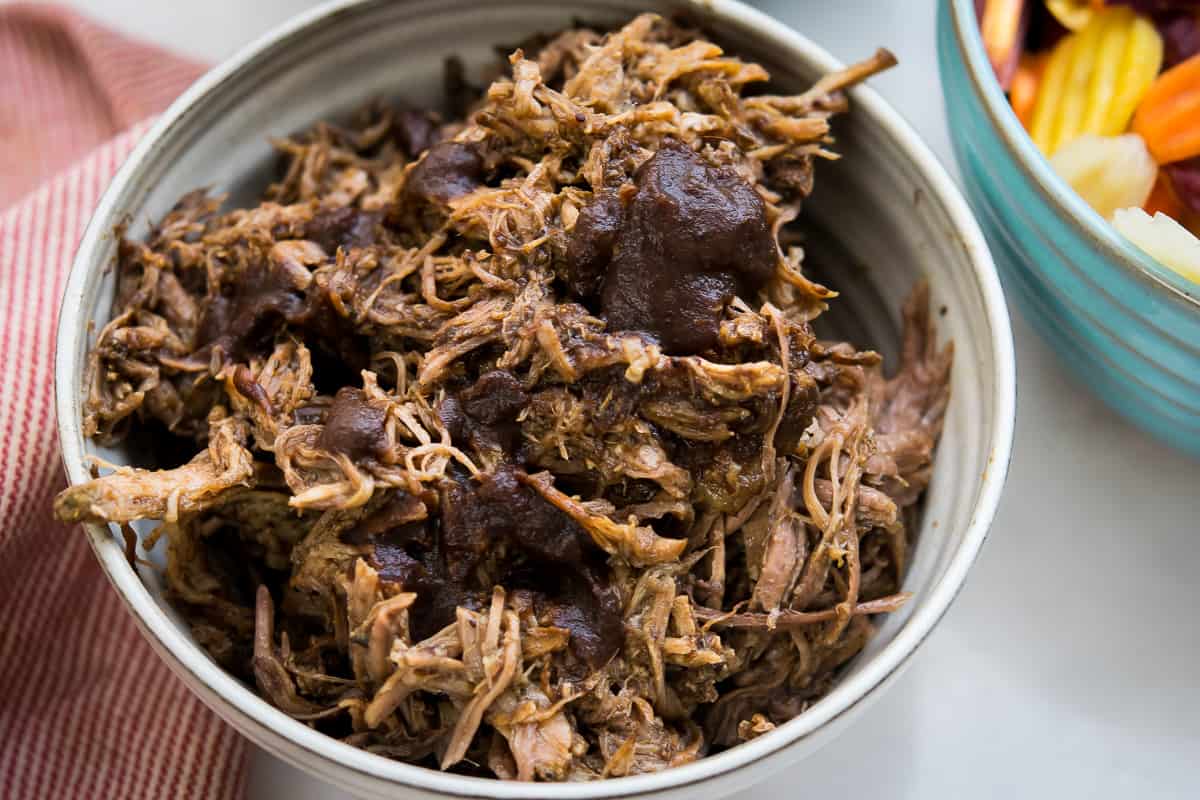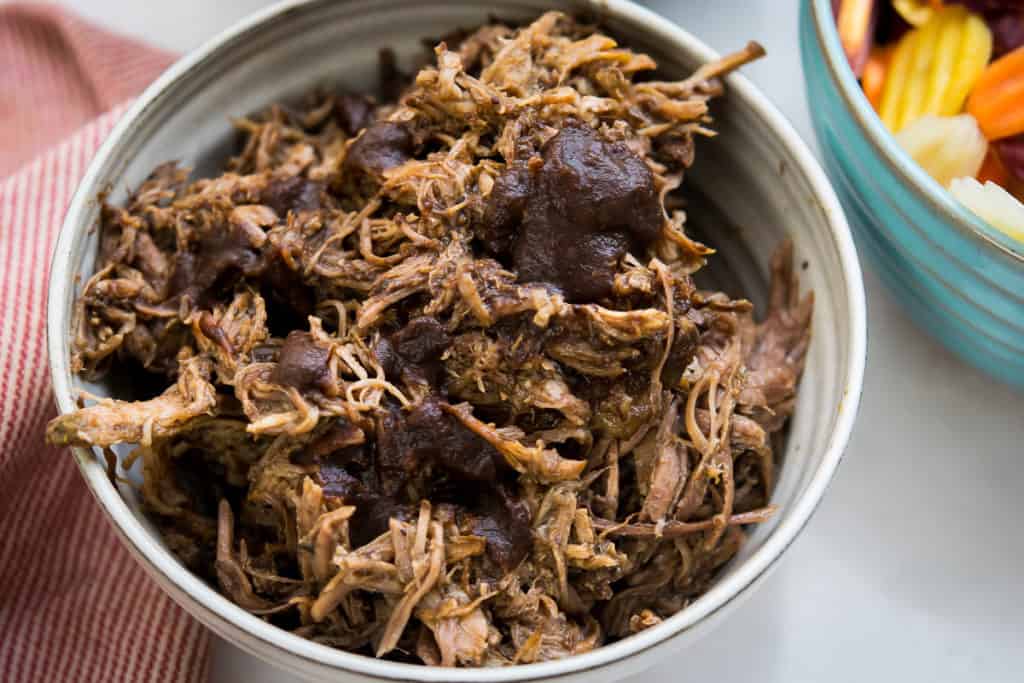 Table of Contents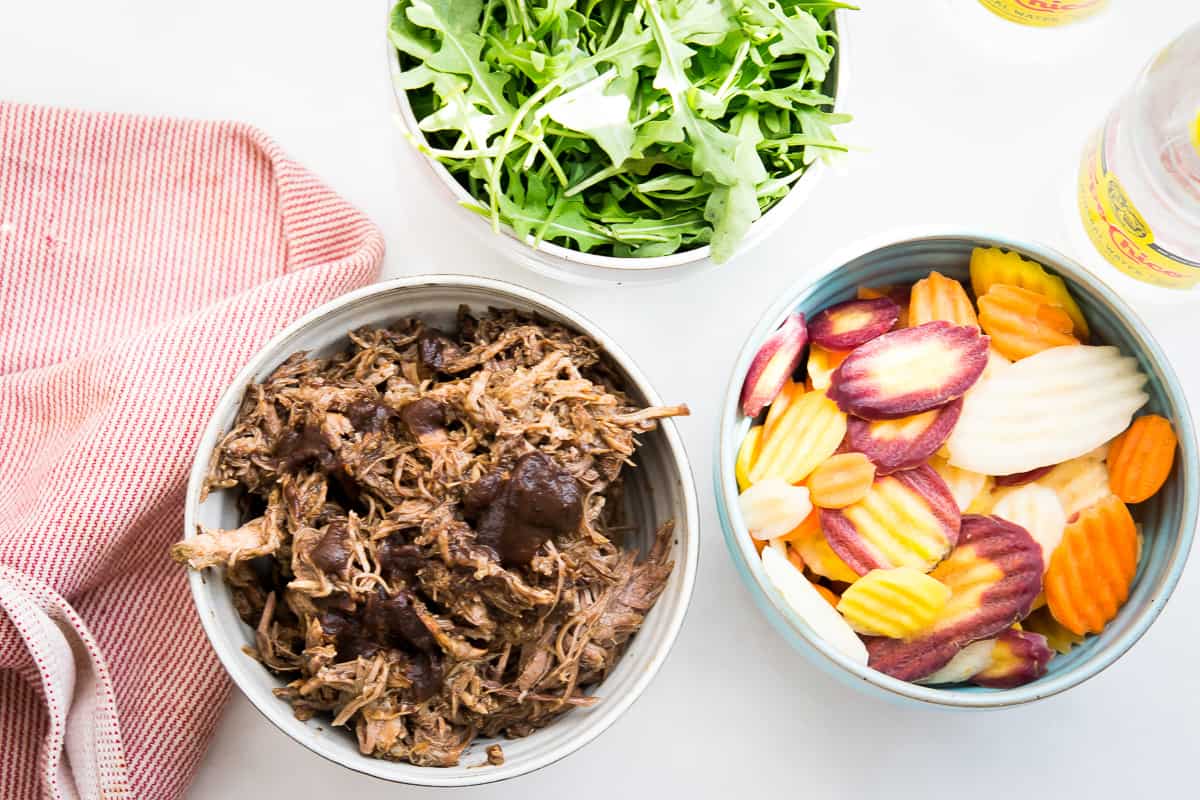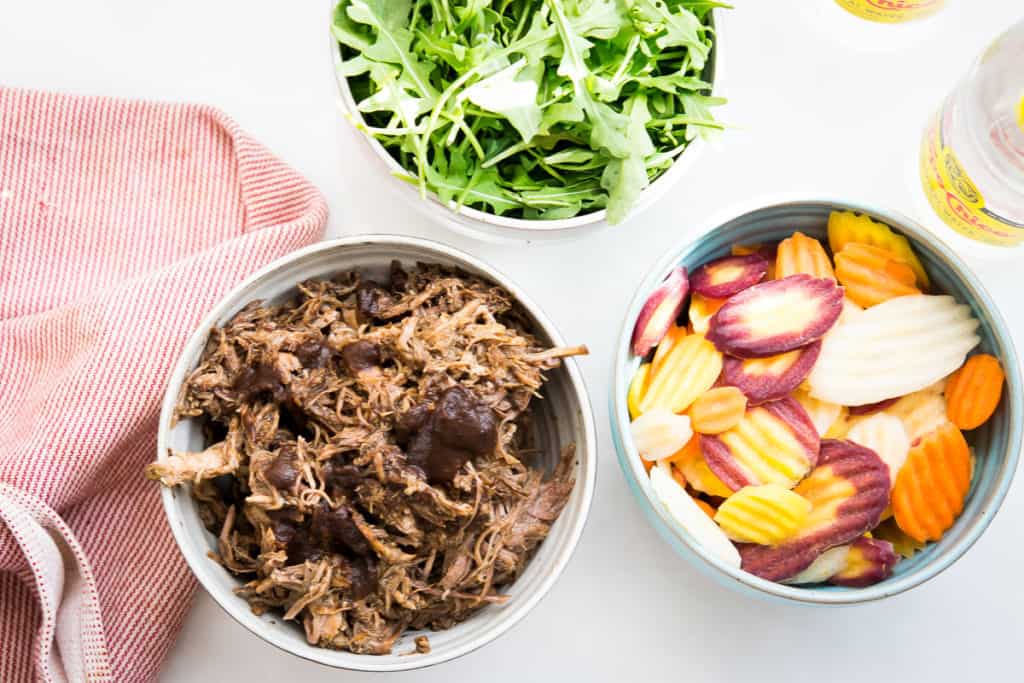 Sticking with the Classics
This recipe doesn't veer too far from a classic BBQ Pulled Pork. We use a dry rub, we use a BBQ sauce and we use bone broth. Just make all of those components AIP compliant and delicious! You can absolutely make all of those from scratch. In that case, I recommend the Slow Cooker Blueberry BBQ sauce from my second book (which is what I used in this recipe) and a homemade spice blend, like my Cuban Sazon with AIP mods (also in the book). However, it's nice to keep things EASY. You can buy AIP BBQ Rub and also AIP BBQ sauce! So let's take a look at those ingredients.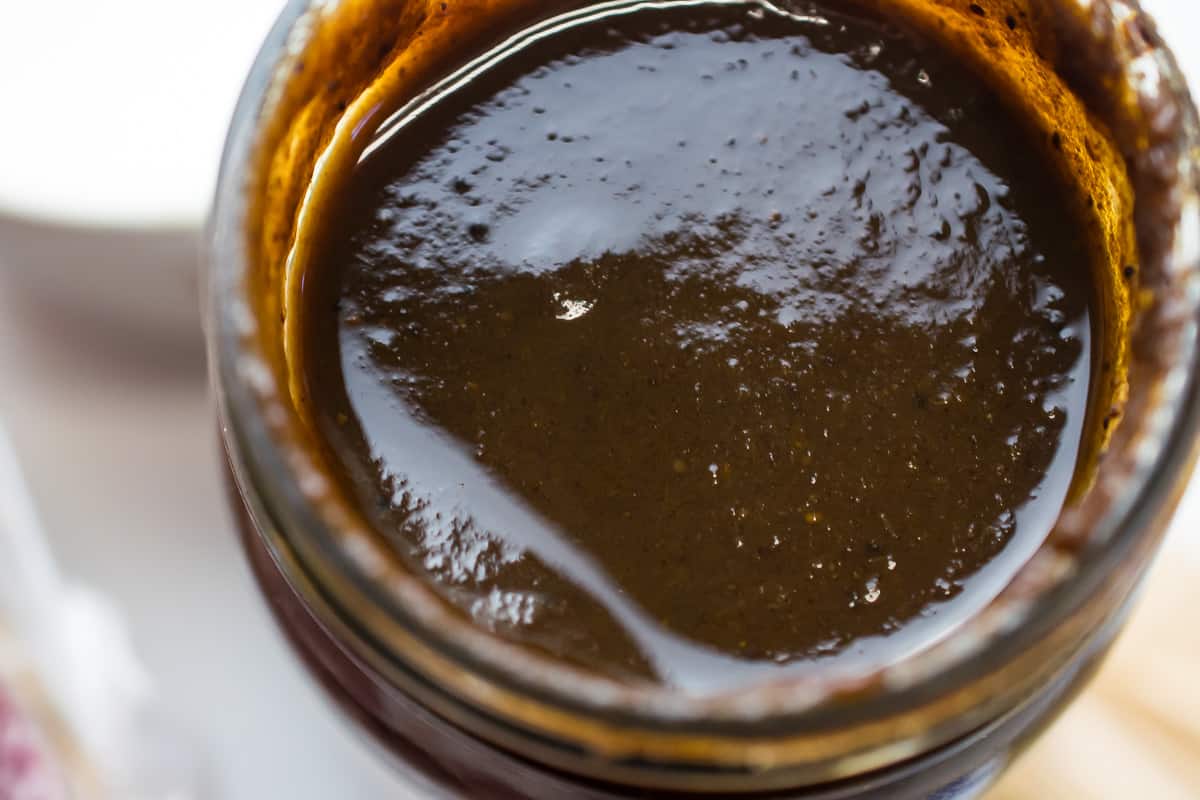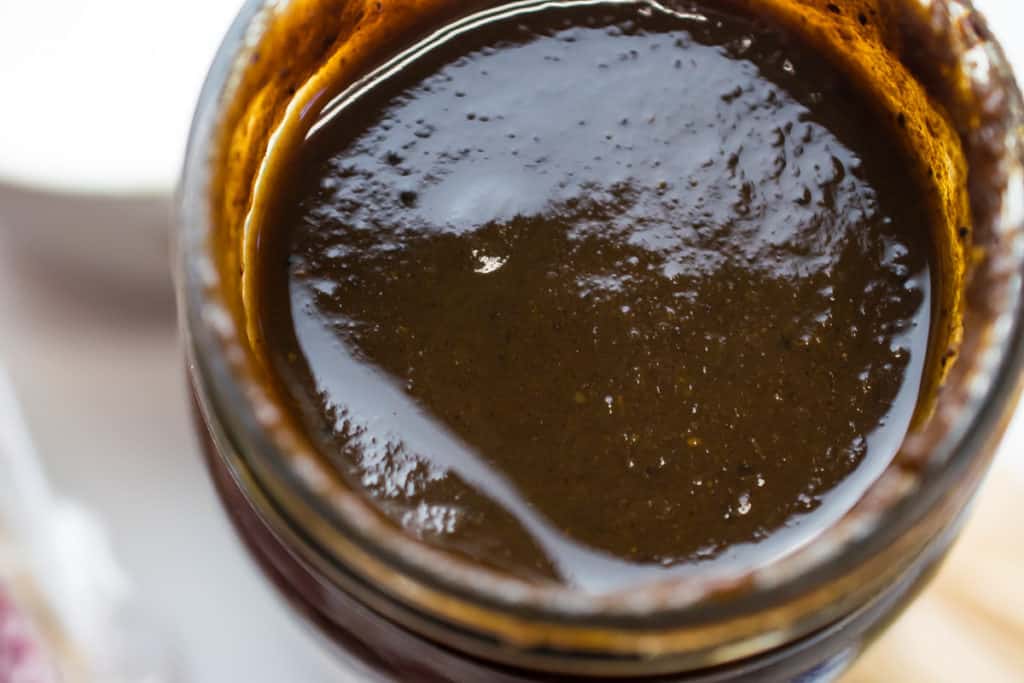 Ingredients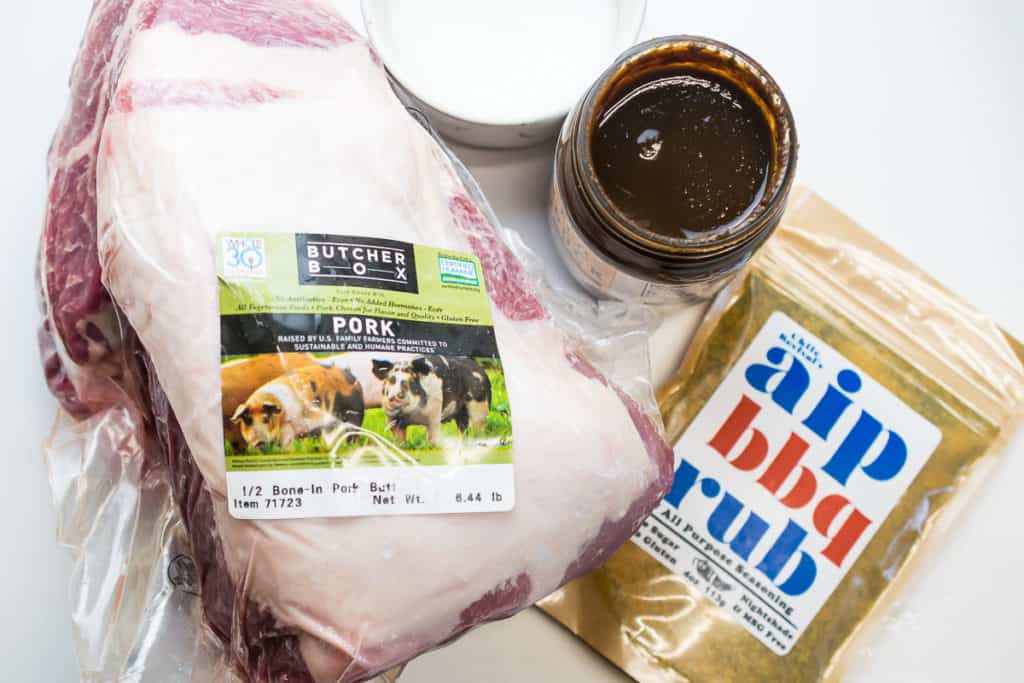 You can use homemade BBQ Sauce and a homemade rub! Absolutely, that is totally fine and I've linked options below. However, sometimes it's nice to have a short cut. Especially on AIP, when it seems we need to make EVERYTHING from scratch. Years ago when I did my first autoimmune paleo elimination diet that definitely was the case. It's nice that so many brands heard our collective cry and now you can find AIP compliant products almost anywhere. No matter your preference, you can make this AIP BBQ Pulled Pork and it's going to be epic.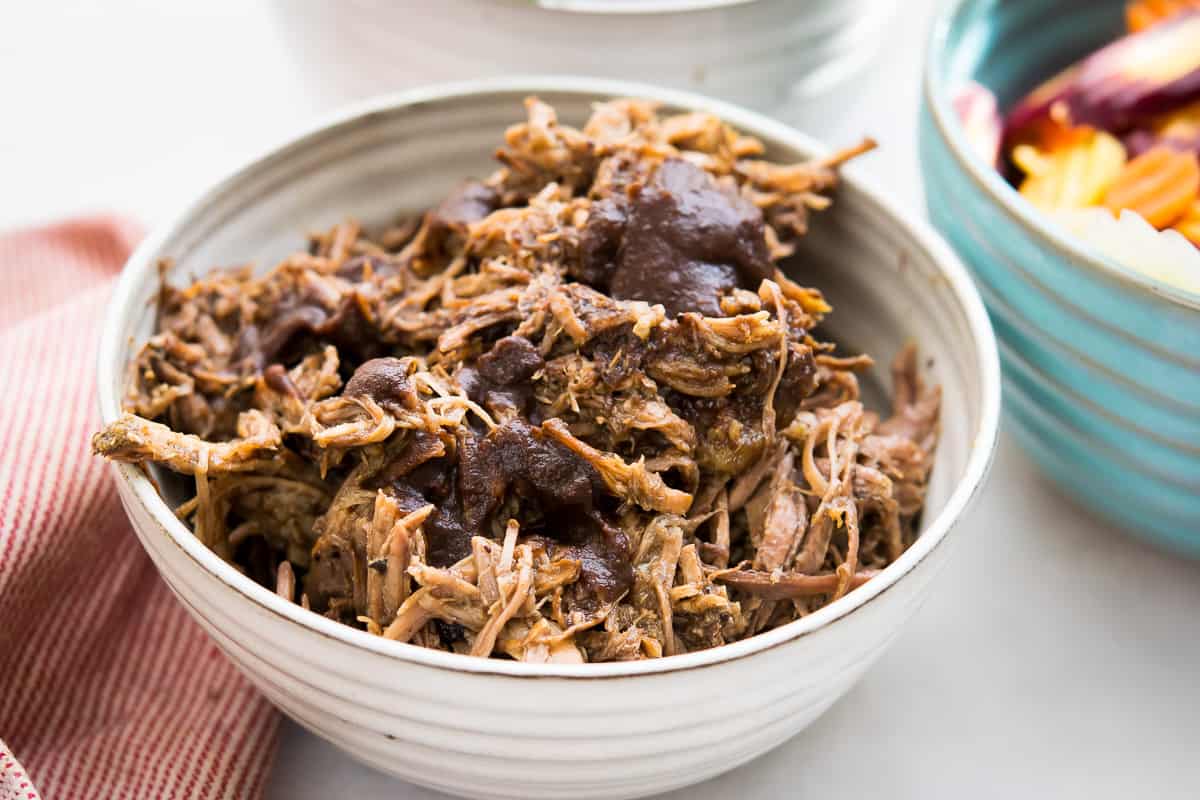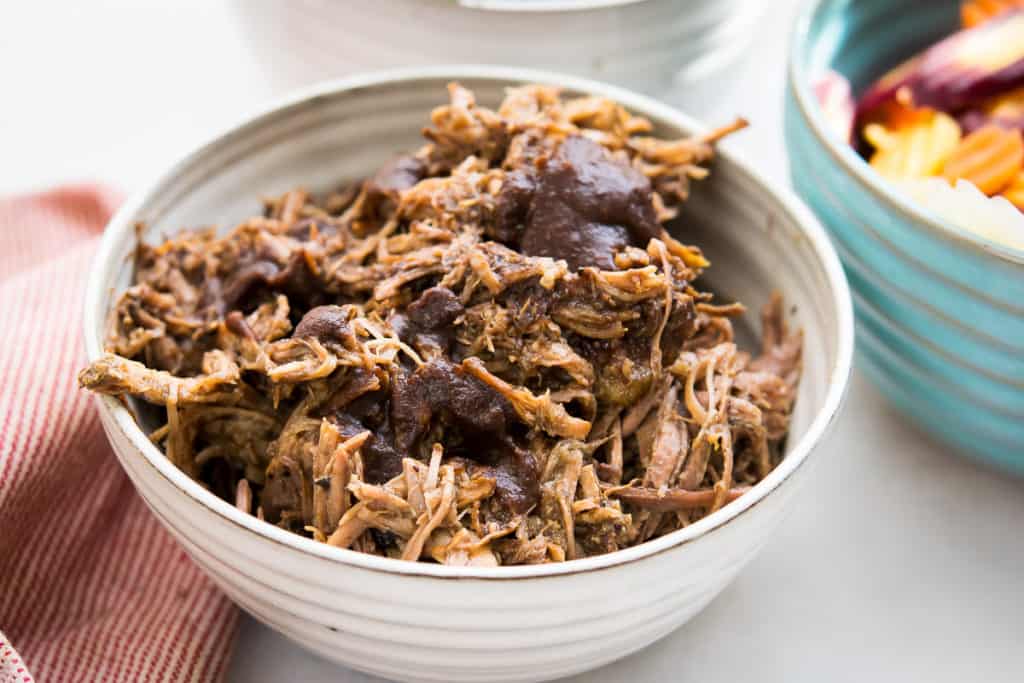 Step by Step Instructions
AIP BBQ Pulled Pork takes some time, as most slow cooker recipes do, but it's really a no-fuss recipe with a wonderful result. My boys LOVED IT!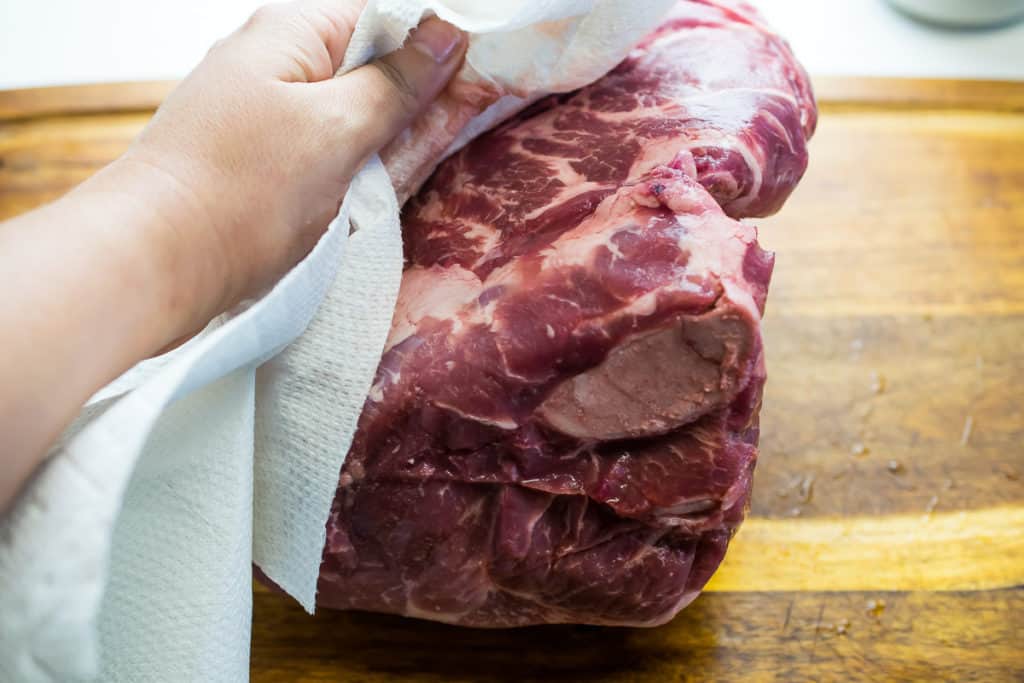 Frequently Asked Questions
Can I use a boneless pork shoulder?
Absolutely! A 5-6 pound one will do.
Can I make this in a pressure cooker?
Yes. I won't be AS tender or flavorful, but it will work just fine. Cook on high pressure for 50 minutes with natural release.
Can I season the meat ahead of time?
Please do. Salt and add the dry rub to your pork butt the day before and wrap it up. This is called a dry brine and it will bring your AIP BBQ Pulled Pork to another level of tasty!
If I'm not AIP can I use regular BBQ Sauce and Rub?
Of course, the cooking method will work with any seasoning/sauce combo.
How do I know how much pork to make for my party size?
The rule of thumb is 1/3 pound per person. Here is the equation to figure it out: (Guests x (1/3)) X 2 = Amount (in pounds) of Raw Pork Needed. This recipe serves 10 people.
Can I make my own rub and sauce?
Yes! In the body of this post and in the ingredient list I give you options for pre-made or store bought.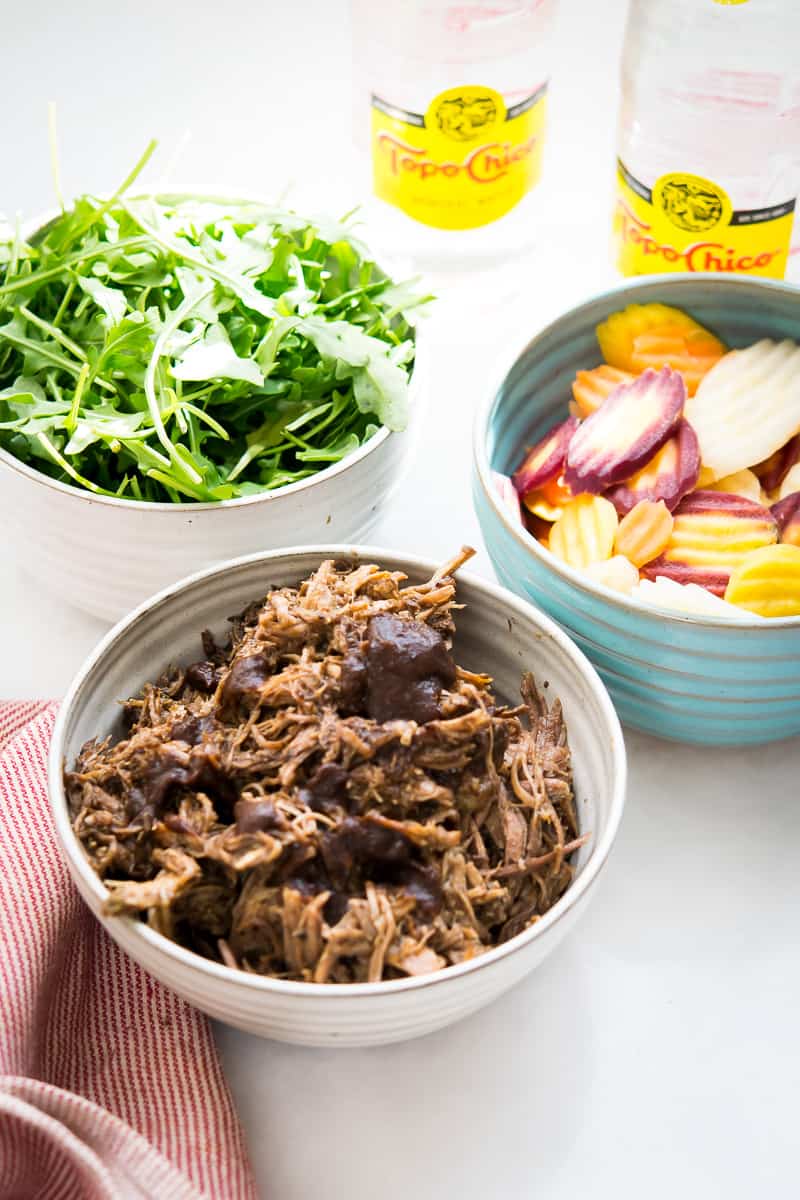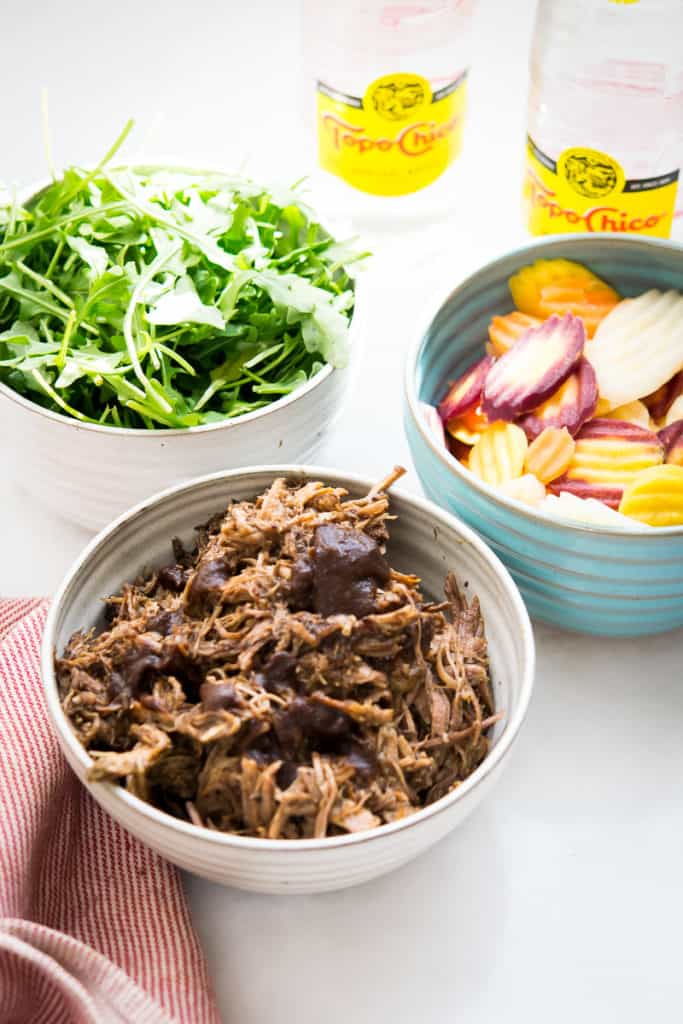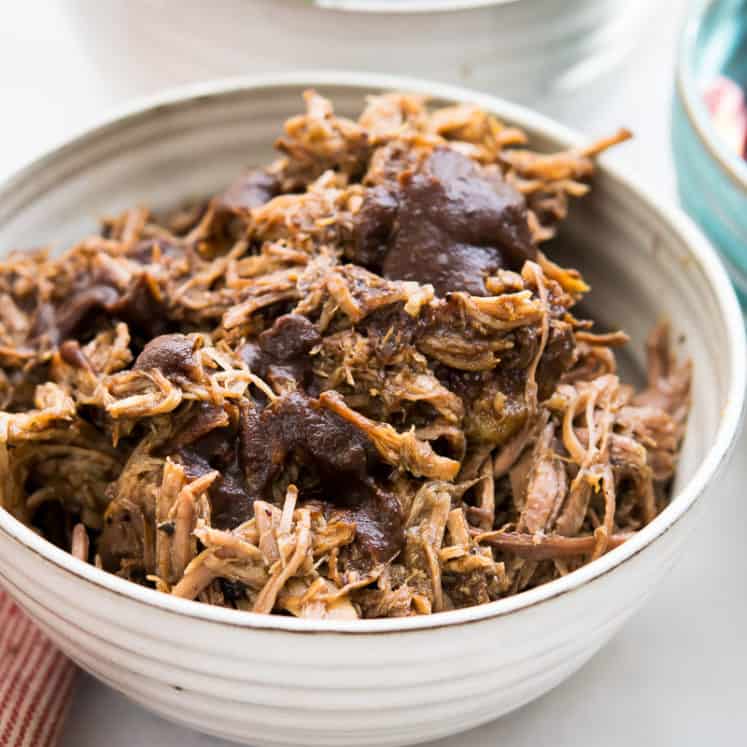 AIP BBQ Pulled Pork
---
Author: Cristina Curp
Prep Time: 10 minutes
Cook Time: 12 hours
Total Time: 12 hours 10 minutes
Yield: 10 servings 1x
Category: entree
Method: slow cook
Cuisine: BBQ
Diet: Gluten Free
Description
BBQ Pulled Pork made without sugar, nightshades but totally delicious – Slow cooker recipe. 
---
---
Instructions
Pat the meat until very dry.  Score the fat in shallow cuts in a criss-cross pattern.
Then mix the Rub and the salt together and pat it all over the meat. Every flat and crevice.
Put the pork in the slow cooker and pour 1 1/2 cup of the BBQ sauce all over and around it. Then pour the bone broth around it.
Seal the slow cooker and set it to cook on low for 12-14 hours.
When done transfer the pork to a bowl, remove the bone and use forks to shred it, add in 2 ladle fulls of the liquid from the slow cooker and the remaining BBQ sauce. Mix well and serve!
Recipe Notes:
See the ingredients section in the body of the post and read the FAQ's, please!
Homemade rub and sauce suggestions in comments
This post was updated 2/2021 – used to be Carob Pulled Pork 
Nutrition
Serving Size: 1/3 pound
Calories: 554.8
Fat: 33.8g
Saturated Fat: 11.9g
Carbohydrates: 10.4g
Fiber: 2g
Protein: 6.1g
Keywords: AIP BBQ Pulled Pork