Since moving to the mainland I have access to some pretty great food. Not that I didn't in Hawaii… but getting pastured proteins delivered to my house and fresh, local produce too… WIN! That's how this peach pulled pork was born.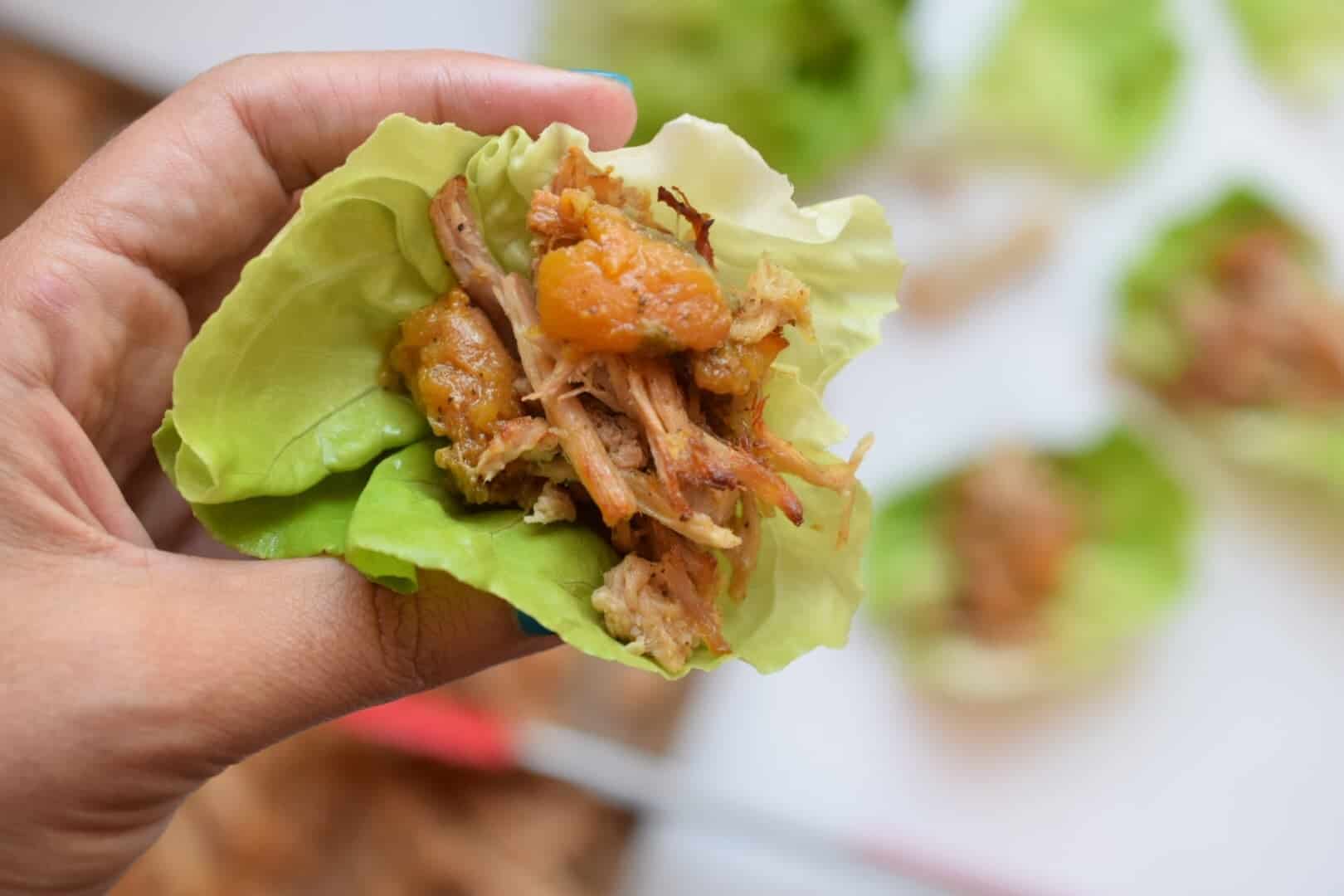 I had some beautiful pork loin roast from my Butcher Box (use that link and get FREE BACON, FREE SHIPPING and $10 OFF).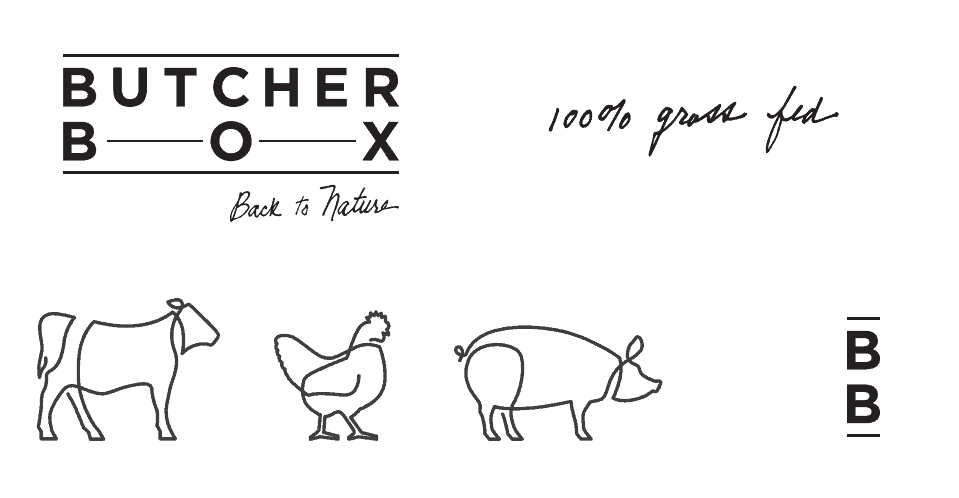 Some amazing ripe peaches and fresh sage from my Seasonal Roots CSA… and I finally got my pressure cooker (I use this one, it's not an Instant Pot, but it's amazing) and the rest of my household goods.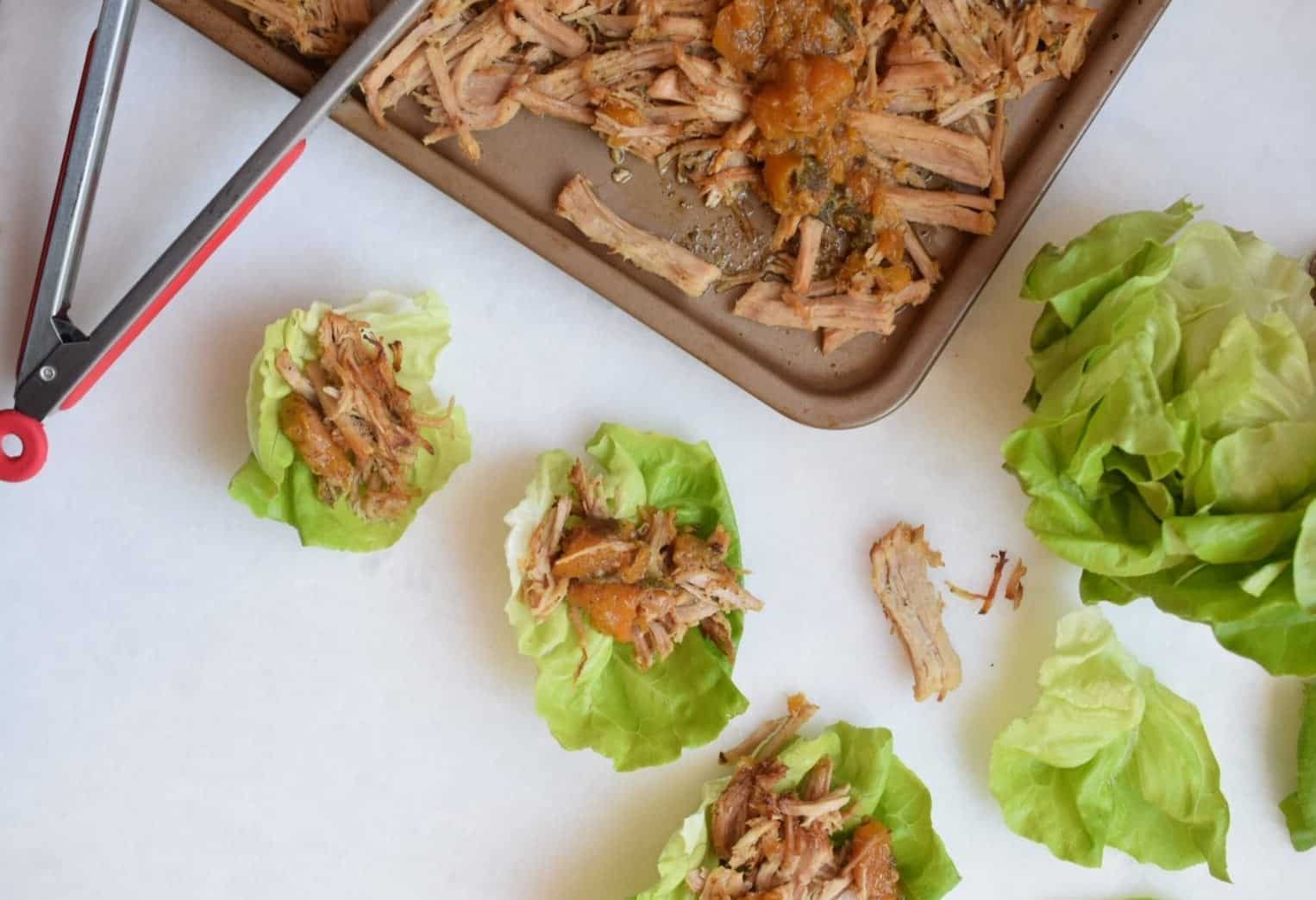 Fruit on Keto
YES! I  still cook with small amounts of fruit on keto. Eating seasonally, locally and organic, including some "worth it" fruit into my diet, to make my cooking tasty and nutritious isn't going to harm me. Besides, the carbs in 2 peaches, divided by the 6 portions this makes will come out to minimal carbs per serving- keeping it a very keto friendly meal.
However, I get that if you have medical reasons you keto any amount of fruit might be a no-go.
Anywho… If you like tangy, juicy flavors, herbs and easy recipes… yeah! This Peach Pulled Pork is for you!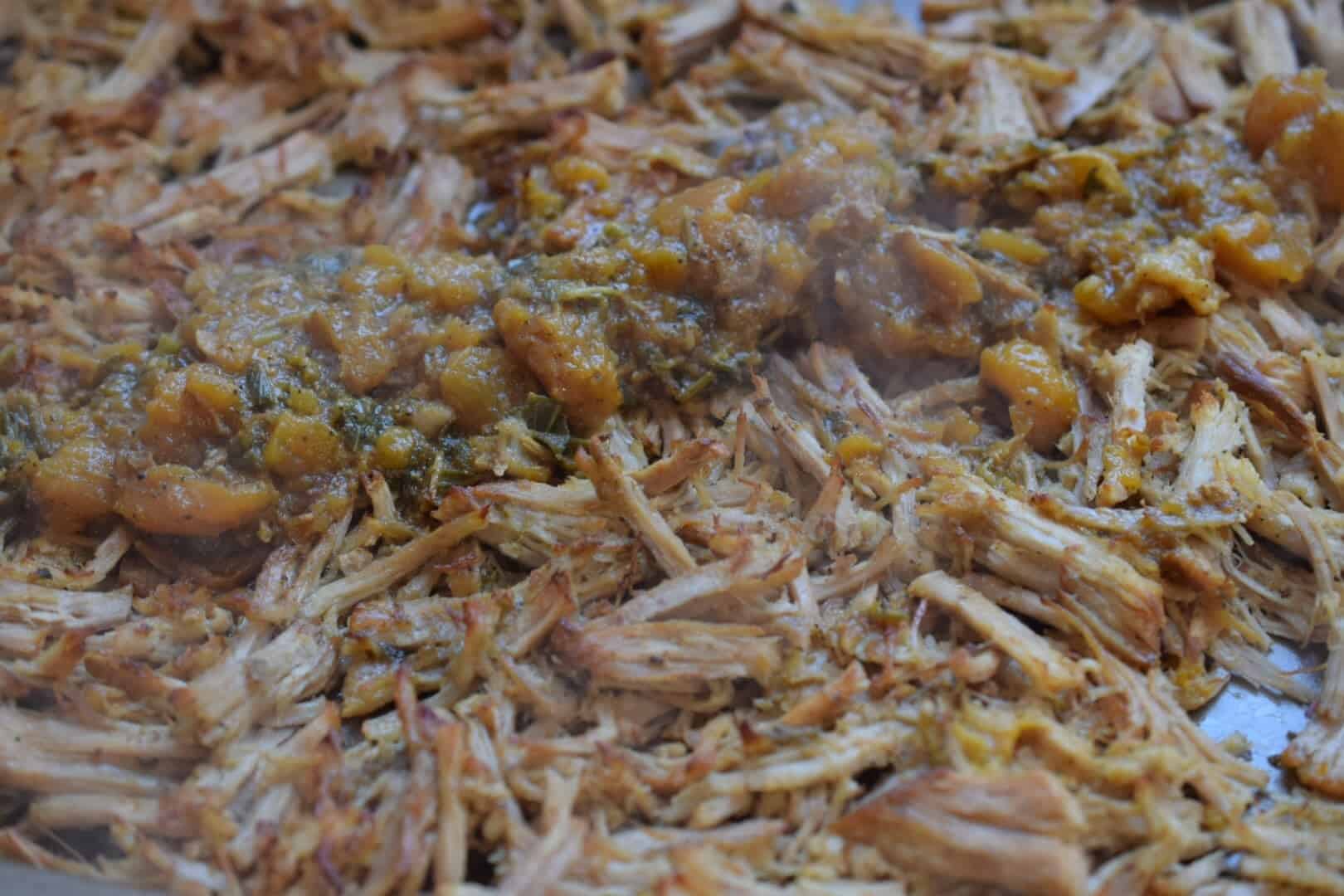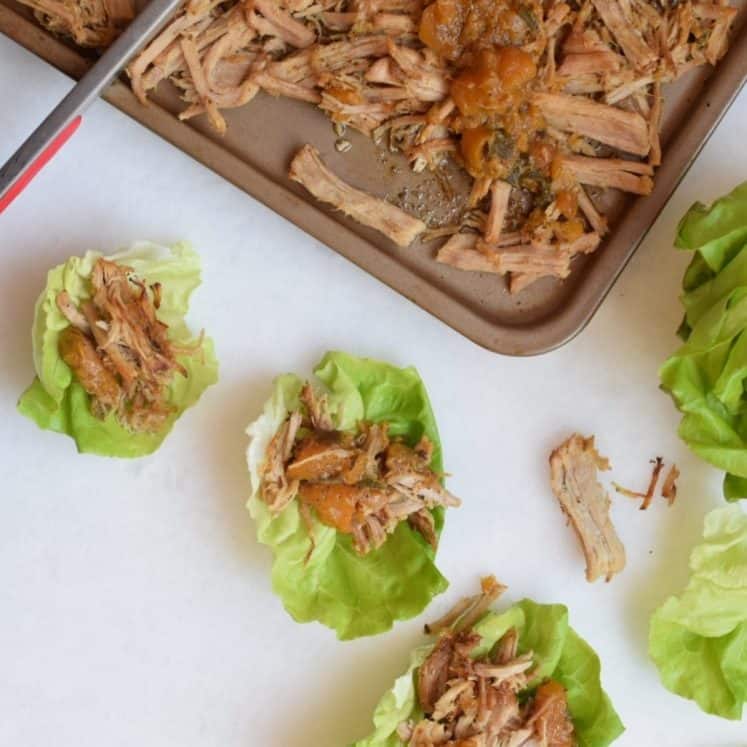 Peach Pulled Pork (Whole30, Paleo, Keto)
---
Author: Cristina Curp
Prep Time: 10 minutes
Cook Time: 60 minutes
Total Time: 1 hour 10 minutes
Yield: 6 servings 1x
Method: pressure cooker
Description
Pressure Cooker Pulled Pork made with seasonal peaches and sage! See notes from slow cooker instructions!
---
Scale
Ingredients
3-pound pork loin roast
2 ripe peaches
3 teaspoons fine salt
1/4 cup minced fresh sage
1/4 cup coconut vinegar
1/4 cup avocado or coconut oil
1 tablespoon coarse ground black pepper (omit for AIP)
1 teaspoon garam  masala (omit for AIP)
4 cloves garlic, minced
---
Instructions
Place your pork in the bowl of your pressure cooker.
Use your hands to mash up the peaches, removing the pits and rub the peach all over the meat.
Add in the remaining ingredients and massage and rub the meat all over. Then set it down with most of the peach chunks right on top.
Set to pressure cook on high for 50 minutes, let the pressure release.
Pre-heat the oven to broil. Remove the pork from the pressure cooker and shredded it with tongs on a sheet pan.
Set the pressure cooker to reduce or saute to bring the liquid (peach mix) in the pressure cooker to a boil.
Spread the shredded pork out on a sheet pan and broil for 10 minutes while the peach sauce simmers.
Remove from the pork from the oven and pour the peach sauce over it. Serve over cauli- rice or in lettuce wraps!
Recipe Notes:
To make in the slow cooker add in 1 cup of broth and cook on high for 8 hours.
Nutrition
Serving Size: 1/6 recipe
Calories: 367
Fat: 18g
Carbohydrates: 5g
Fiber: 1g
Protein: 45g
Keywords: peach pulled pork