I am thrilled to announce my allergen-friendly baking mixes! These gluten-free, dairy-free and nut-free mixes will be sold via Legit Bread Co. I have formulated THE BEST gluten-free, vegan, and AIP chocolate chip cookies. INCREDIBLE gluten-free, nut and dairy-free blender batter, keto bread!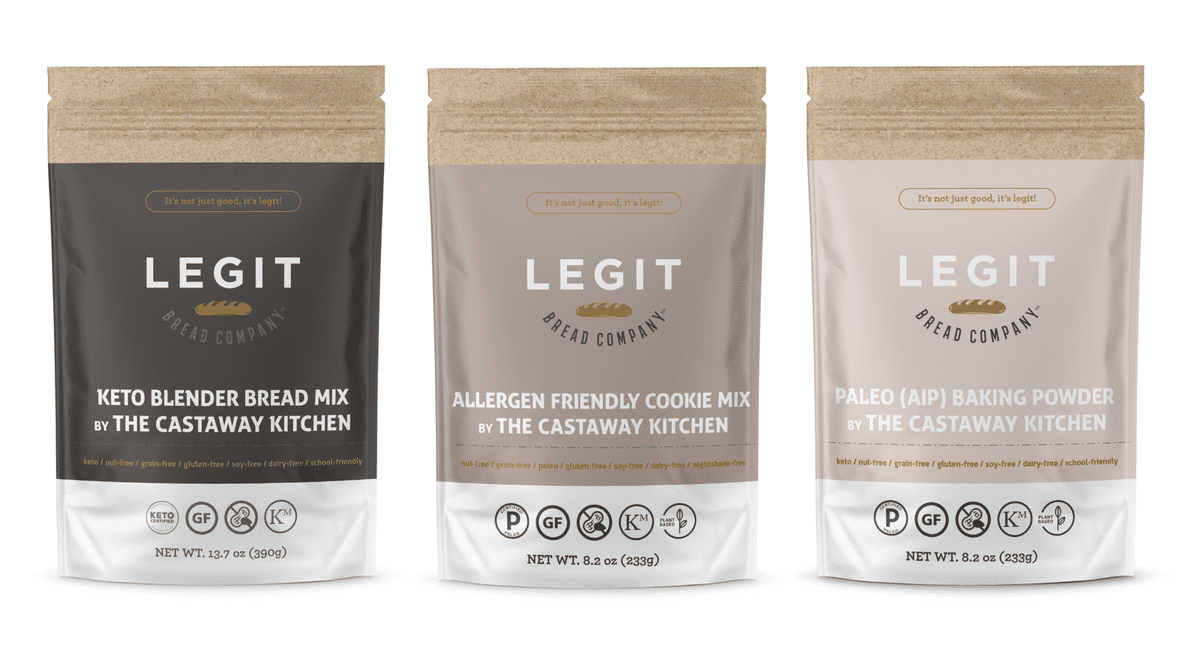 Table of Contents
The Allergen Friendly Cookie Mix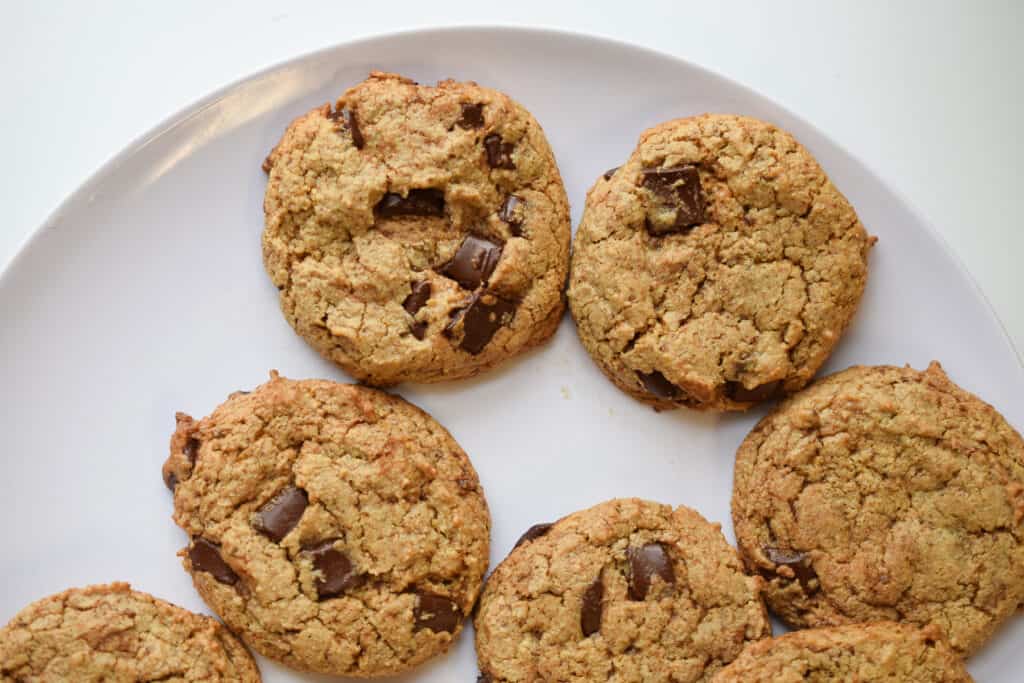 These cookies are the unicorn of allergen-free baking. They're made without any tree nuts, including coconut, and are egg-free too. If you use maple syrup they're AIP. If you use allulose they're keto. These gluten-free cookies are also vegan. So egg-free too!
Ingredients:
tigernut flour
our AIP baking powder
agar agar
a tiny bit of coconut sugar and arrowroot starch
salt
You add in: 1/4 cup liquid sweetener and 1/2 cup melted fat (coocnut oil, palm oil shortening or butter)
You can enjoy them plain, their flavor is a delicious caramel flavor, or add in vanilla, chocolate, nuts, or whatever you want! Order now.
Line your baking pan with parchment paper.
Use a scoop to shape your cookies or measure out 2 teaspoons per cookie.
Place them 2 inches apart on the baking sheet.
Gently flatten before baking.
If you like thinner, more spread out cookies, add 1 tablespoon extra fat.
The BEST Chocolate Chip Cookies
Add 1 teaspoon vanilla extract to the mix.
Fold in 1/2 cup of chocolate chips
Add 1/2 teaspoon of flaky salt over the cookies once you've pressed them, before baking.
For EPIC AIP Cookies
Use palm oil shortening or coconut oil.
Add 1 teaspoon cinnamon to the mix.
Add 1/2 cup carob chips (optional) to the mix.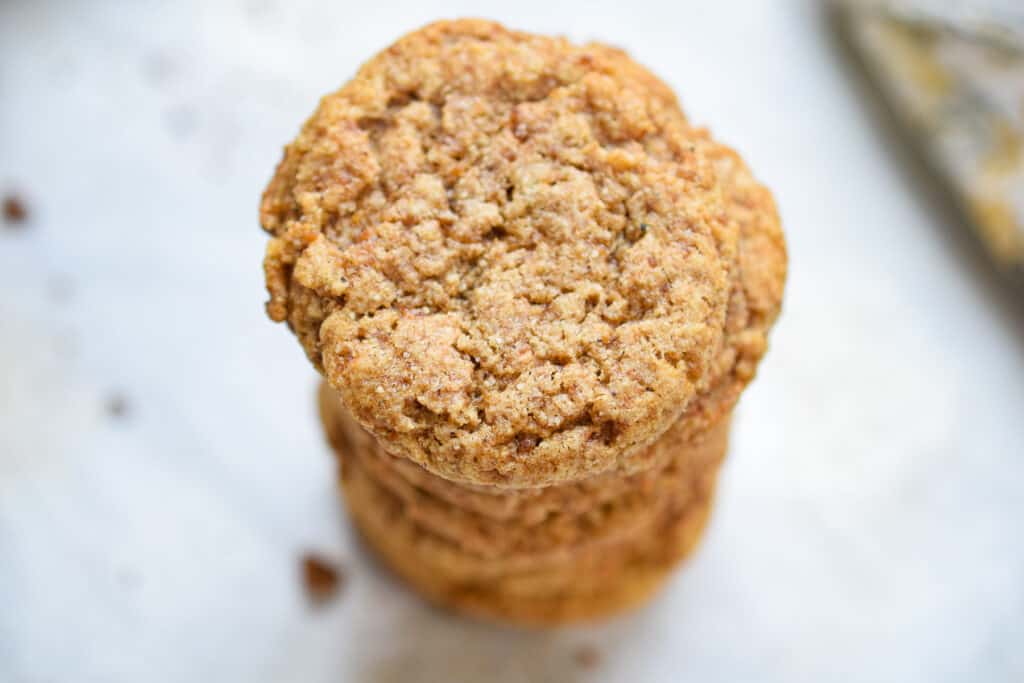 Blender Batter Keto Bread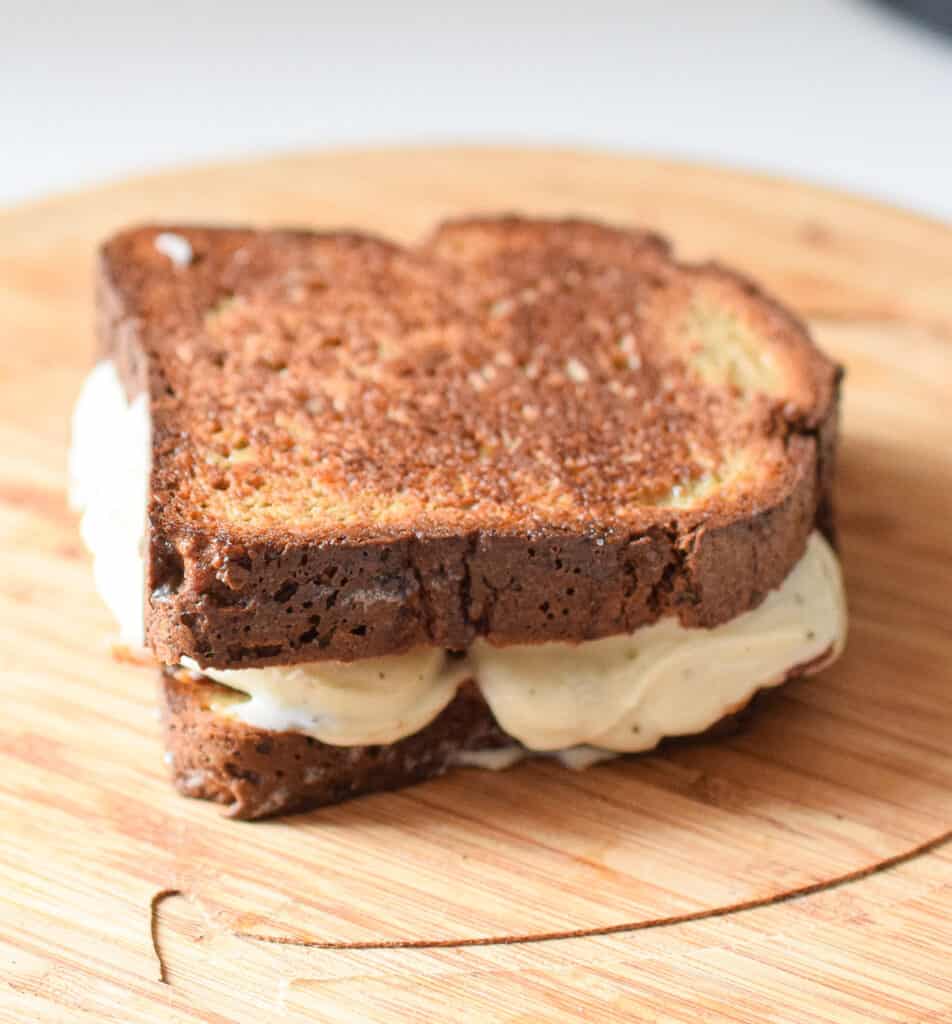 Bread has never been easier to make! All you do is dump the mix into a blender, add in the eggs, oil, water, and a splash of apple cider vinegar. Blend up and pour into a loaf pan and voila! The perfect keto bread! Better than anything on the market.
Ingredients
Whole raw sunflower seeds
psyllium husk
AIP baking powder
salt
a tiny bit of coconut sugar
a tiny bit of arrowroot starch
guar gum
You add: eggs, oil, water, vinegar
This bread tastes like a honey wheat loaf, it's not dry or crumbly and it toasts up beautifully! Order now.
Tips for the Beautiful Keto Bread
Blend everyrhing in your blender or food processor until the mix is smooth, stop to use a spatula to scrape down as often as needed.
Use a Legit Bread Loaf Pan, this pan is smaller with up right sides. A standard loaf pan (2lbs) is too wide, the loaf will not be as tall. Still delicious but not as tall, you want a 1lb loaf pan.
You can make this mix into beautiful rolls by baking the mix in muffin tins!
Be sure to line your bread pan with parchment paper AND spray with coconut oil or avocado oil spray before adding in the mix.
Once you transfer your mix to the loaf pan, SMOOTH out the top with a spatula. Then, with the tip of the spatula draw a line down the middle. This will createt that loveley bread crease.
Bake for the FULL 70 MINUTES or until the bread sounds HOLLOW when you tap on it.
Let it cool for 30-60 minutes before unmolding, this is crucial to the texture.
Slice, TOAST and enjoy!
RECIPE VIDEO FOR THIS BREAD MIX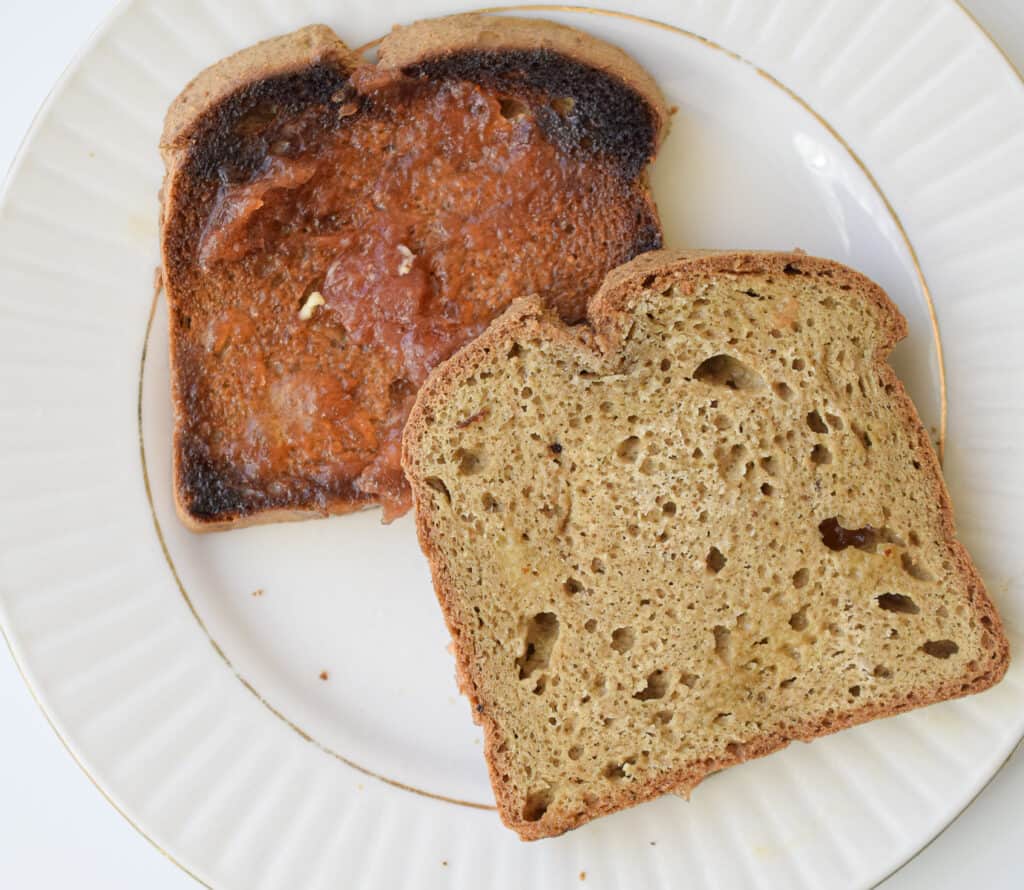 Order your Castaway Kitchen Allergen Friendly Baking Mix Today!
The Ultimate Allergen Friendly Baking Mixes
If you follow my work you know that my goal is always to create the most delicious recipes with the most nutrient density and least amount of compromise with ingredients. These gluten-free, nut-free, dairy-free, AIP, and Vegan-friendly mixes check all the boxes and the result is a truly superior product.
You are going to love these chewy cookies with crispy edges and you will swoon over this keto bread!
AIP Paleo Baking Powder
Baking soda neutralizes acid in recipes and results in carbon dioxide. Ever mix baking soda and vinegar? Those bubbles are carbon dioxide, and they cause the batter to rise. Using too much baking powder in a recipe can mean leftover and this leaves a bitter taste, if you found your baked goods very bitter, use less baking soda or add more acid. Baking powder has baking soda in it, but also has an acidic compound like cream of tartar or sodium aluminum sulfate. This creates the same effect when liquid is added to the mix. This works best in recipes without an acidic compound when a rise is needed.
Get the perfect RISE in your grain-free baking every time. Use this baking powder as a 1:1 swap in any recipe that calls for regular baking powder.