Creamy, caramel-y, slightly sweet goodness. This easy toasted coconut butter is perfect for a paleo dessert topping, or as a base for an asian inspired sauce.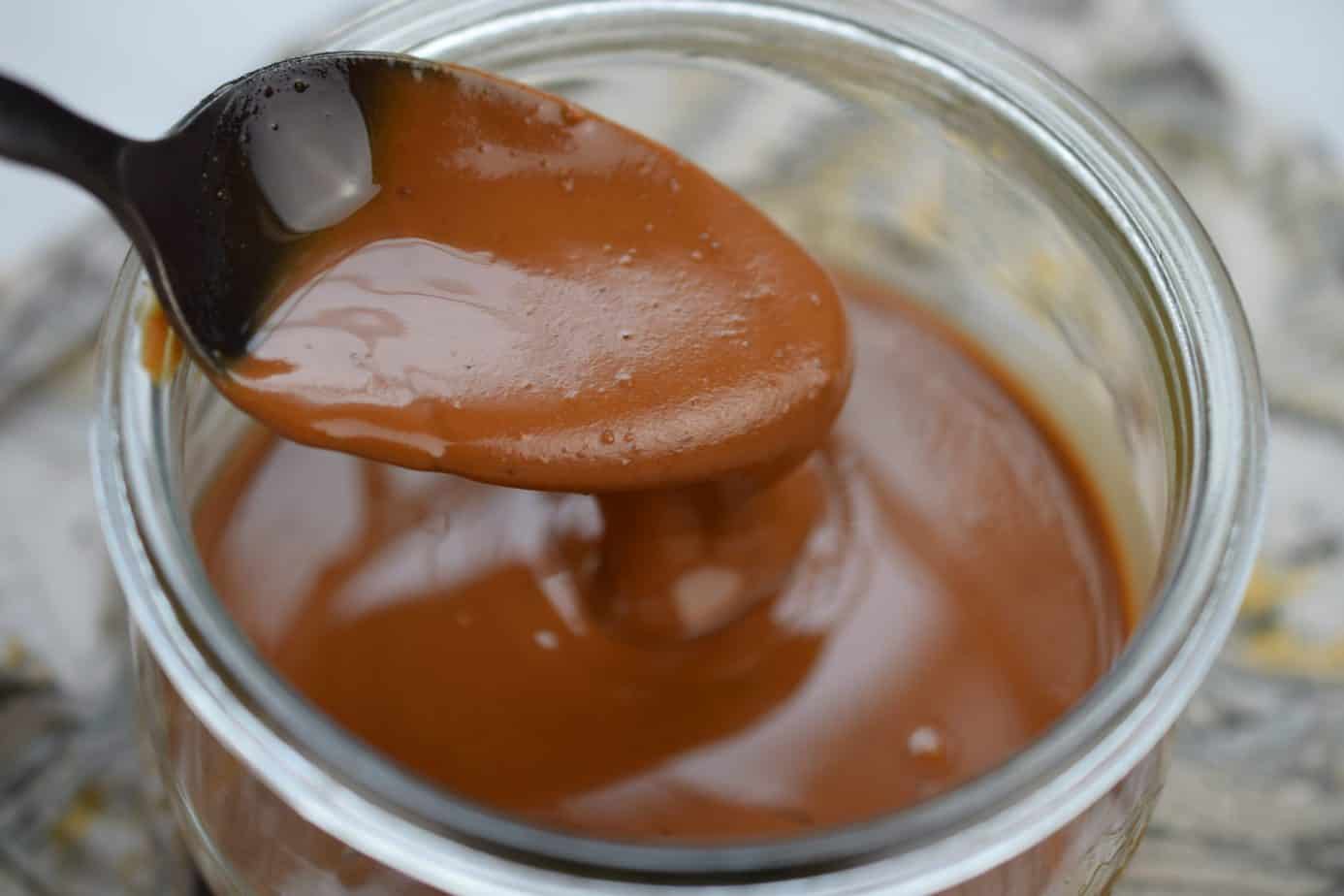 Table of Contents
Toasted coconut butter: not a recipe, really, but totally delicious
I first dreamed up the idea of toasted coconut butter when I was trying to come up with a paleo alternative to a roux for my Paleo Chicken Piccata. I used toasted coconut butter in that recipe for a savory sauce, and once I tried it, I knew I had to bring this beauty to the blog to stand on its own.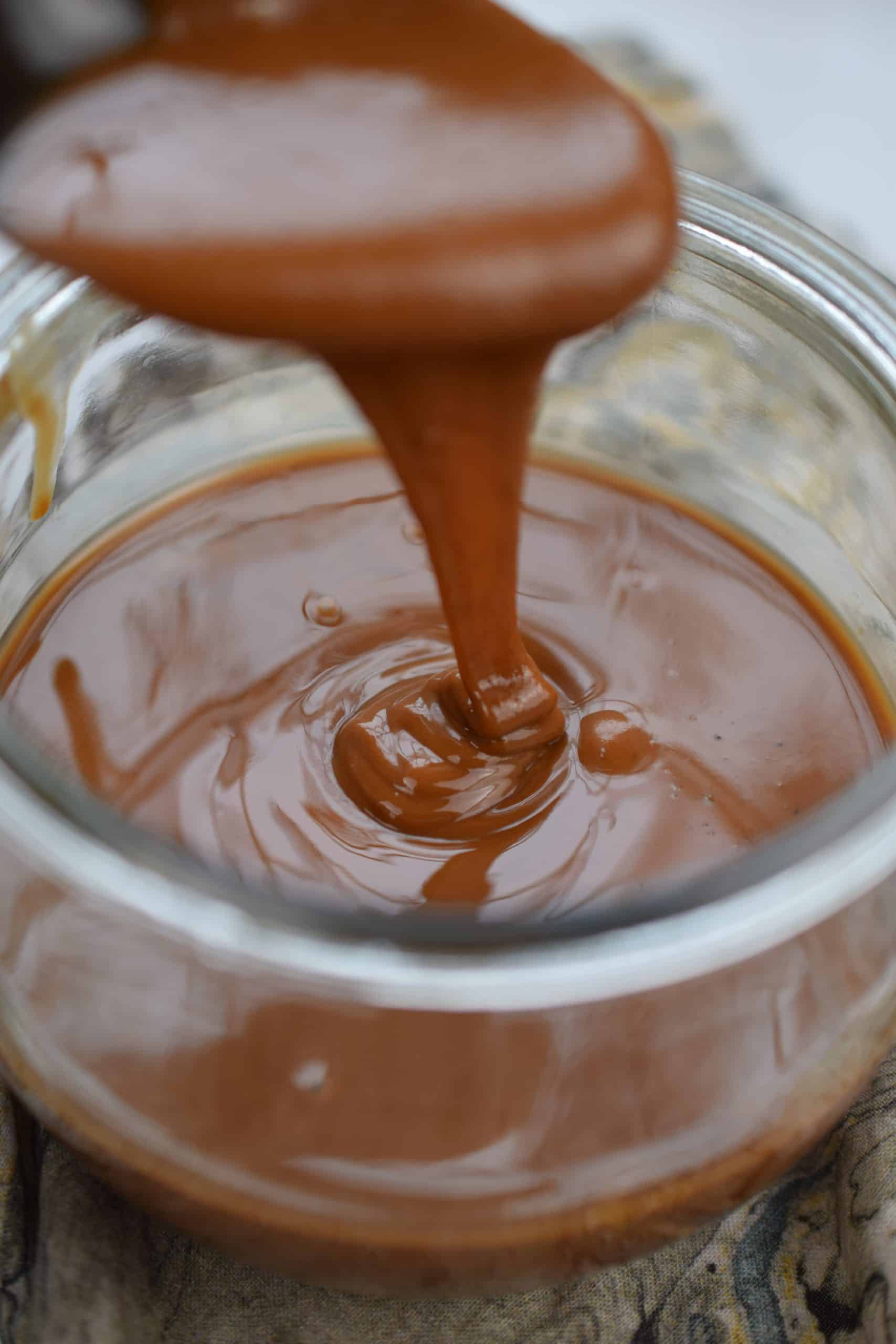 It's silky, smooth, and slightly sweet … with a beautiful caramel-like depth. The color is gorgeous, and the flavor is out of this world. A one ingredient sauce starter that you can use for anything savory, sweet, or somewhere in between. I like Nutiva or Artisana coconut butter or coconut manna, you can get them online or at Whole Foods.
How to enjoy this toasted coconut butter
Once you taste this sauce, I'm sure you'll think of a thousand ways to enjoy it, but here are a couple of my favorite ways to use this nut free deliciousness.
It makes a great nut free base for Asian sauces — just add aminos, vinegar, and fish sauce. Drizzle over a stir fry or lettuce wraps
Try it as a sweet topping — make it a bit sweeter and add stevia. Enjoy with fruit
Spread on toast — this keto sandwich bread is a great paleo option
Enjoy it on its own — just be sure to scoop some into a bowl so that you don't contaminate the jar.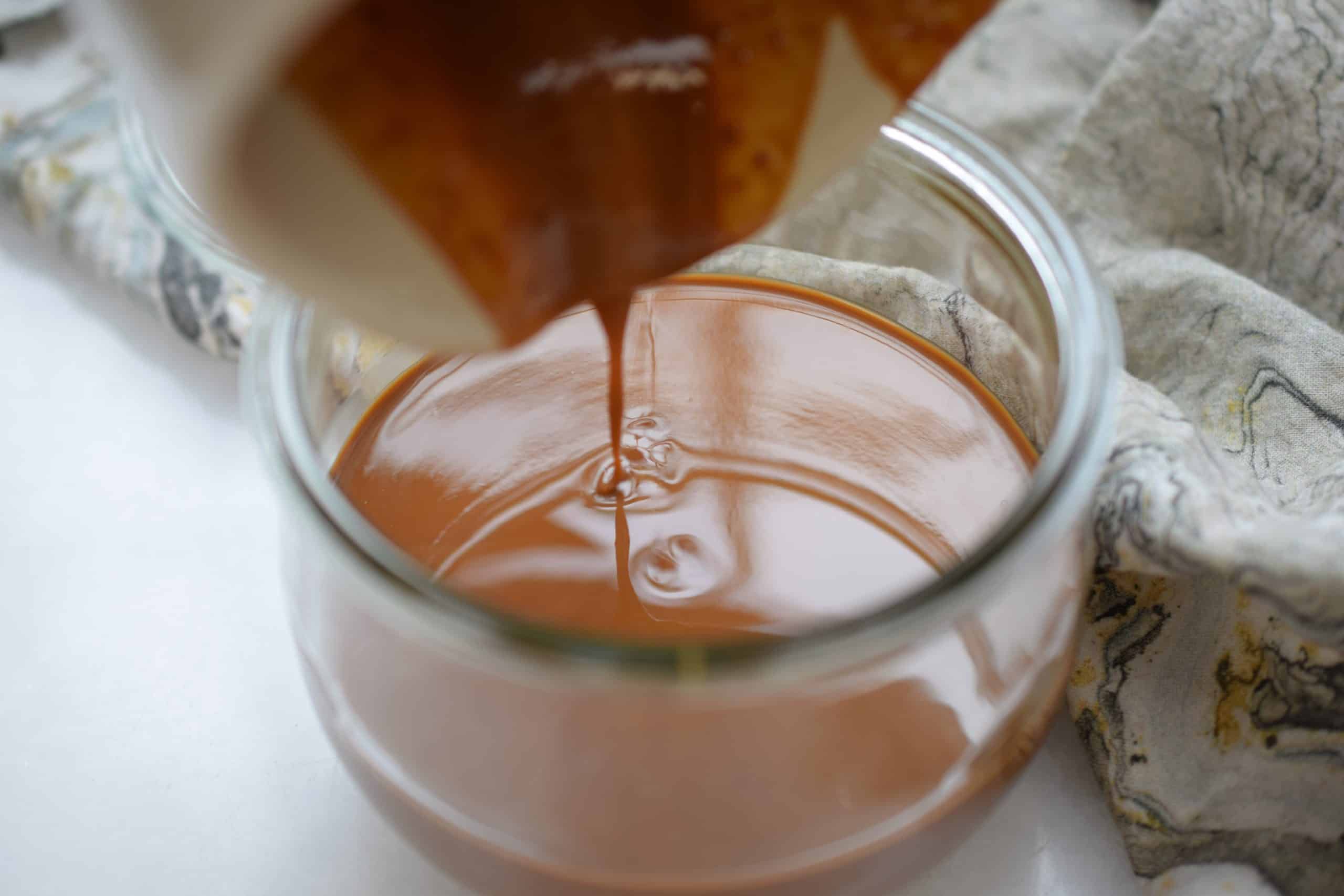 More ways to enjoy toasted coconut butter
I'm telling you, this flavor is crave-worthy. If you find yourself looking for more ways to enjoy toasted coconut butter, try my Paleo Chicken Piccata, my Toasted Coconut Butter Fat Bombs, or the Toasted Coconut Butter Salmon in Made Whole.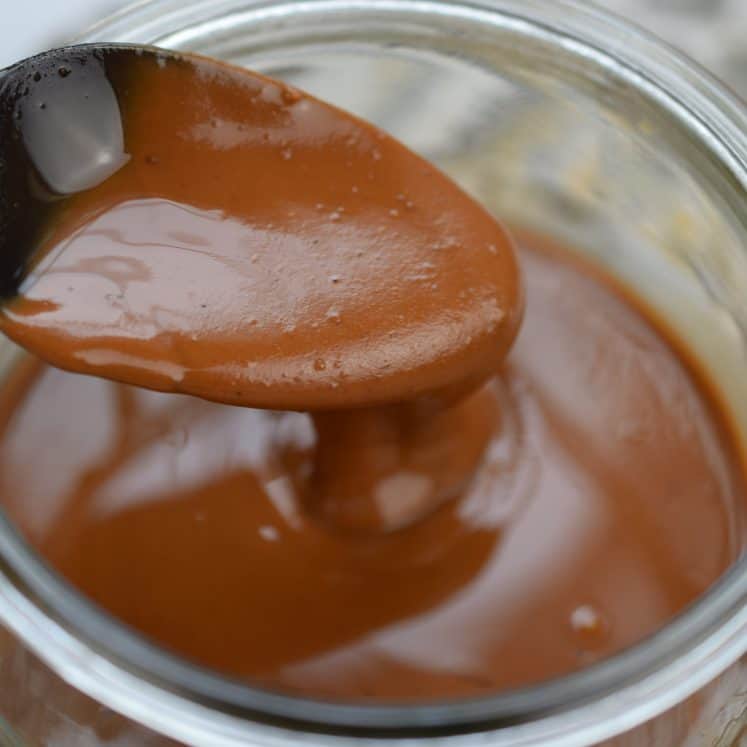 Toasted Coconut Butter (Dairy Free, Keto, Nut Free, Paleo, Sauce Starter)
---
Author: Cristina
Prep Time: 5 minutes
Cook Time: 10 minutes
Total Time: 15 minutes
Yield: 24 tablespoons 1x
Category: Sauce
---
Instructions
Submerge the sealed jar in a bowl with warm water to soften. Once you can stir it with a spoon it's ready.
Heat a medium skillet over medium heat. Use a spatula to empty the jar into the skillet.
Stir gently for several minutes, until the mix turns a light brown and begins to toast.
You can toast it to your liking, but don't let it get too dark or it will be bitter.
Transfer the melted, toasted butter to a cup or bowl and whisk until smooth. Store in a glass jar at room temperature. Warm in water to soften and use.
Recipe Notes:
net carbs per tablespoon: 1g
Nutrition
Serving Size: 1 tablespoon
Calories: 100
Fat: 9g
Carbohydrates: 3g
Fiber: 2g
Protein: 1g
Keywords: toasted coconut butter, paleo butter, paleo sauce, paleo caramel, keto caramel