The most satisfying savory flavor to go with the most tender, delicious chicken (or turkey). Whole30, cooked up in less than 10 minutes which is only slightly longer than it'll take your household to gobble it all up. Don't sleep on this Mac Nut Garlic Chicken!
Table of Contents
Easy Whole30 Dinner: Mac Nut Garlic Chicken
I made this recipe and already posted it on Instagram but I had to share it here, too, because it is delicious AF and everyone needs to make it! I originally made this recipe with turkey breast cutlets I scored at Publix, but the chicken breast will work just fine too. The flavors and textures on this were out of this world. Whip up the marinade, let it sit for an hour, turning halfway through, and throw your chicken in the skillet while you prep aside (I recommend asparagus!). Flip, drizzle with macadamia nut butter, finish cooking, plate it up, deglaze the pan and add top with the juices, and boom: easy, savory, paleo keto goodness. Dat's it.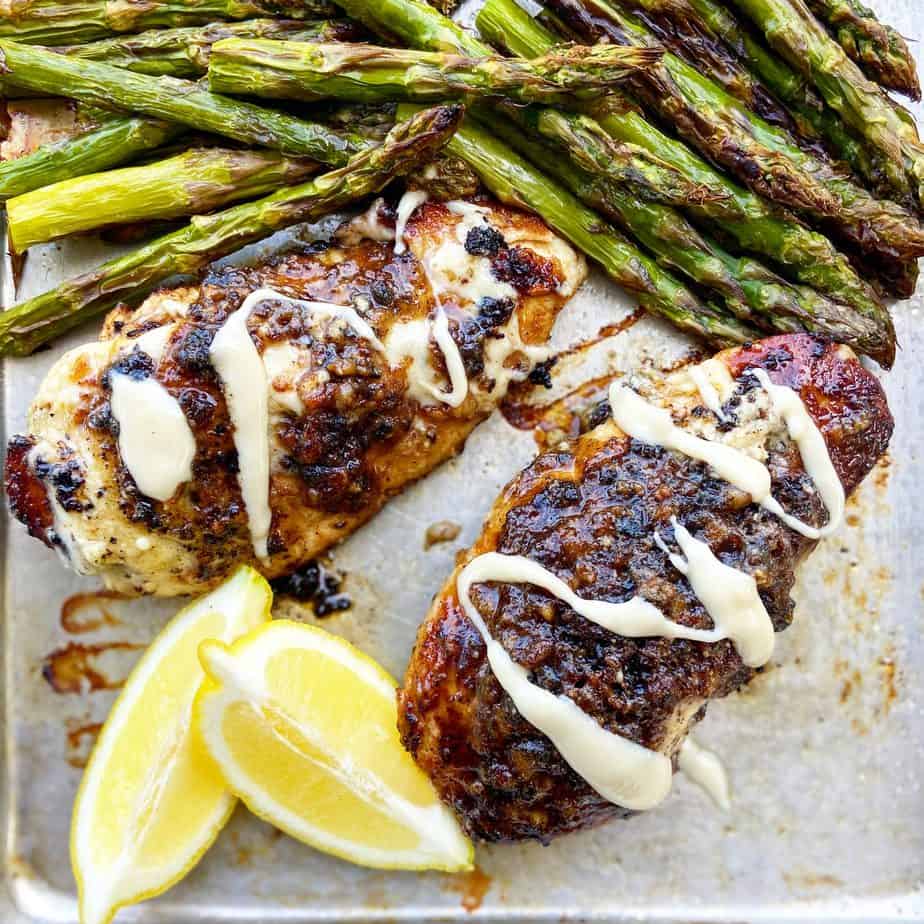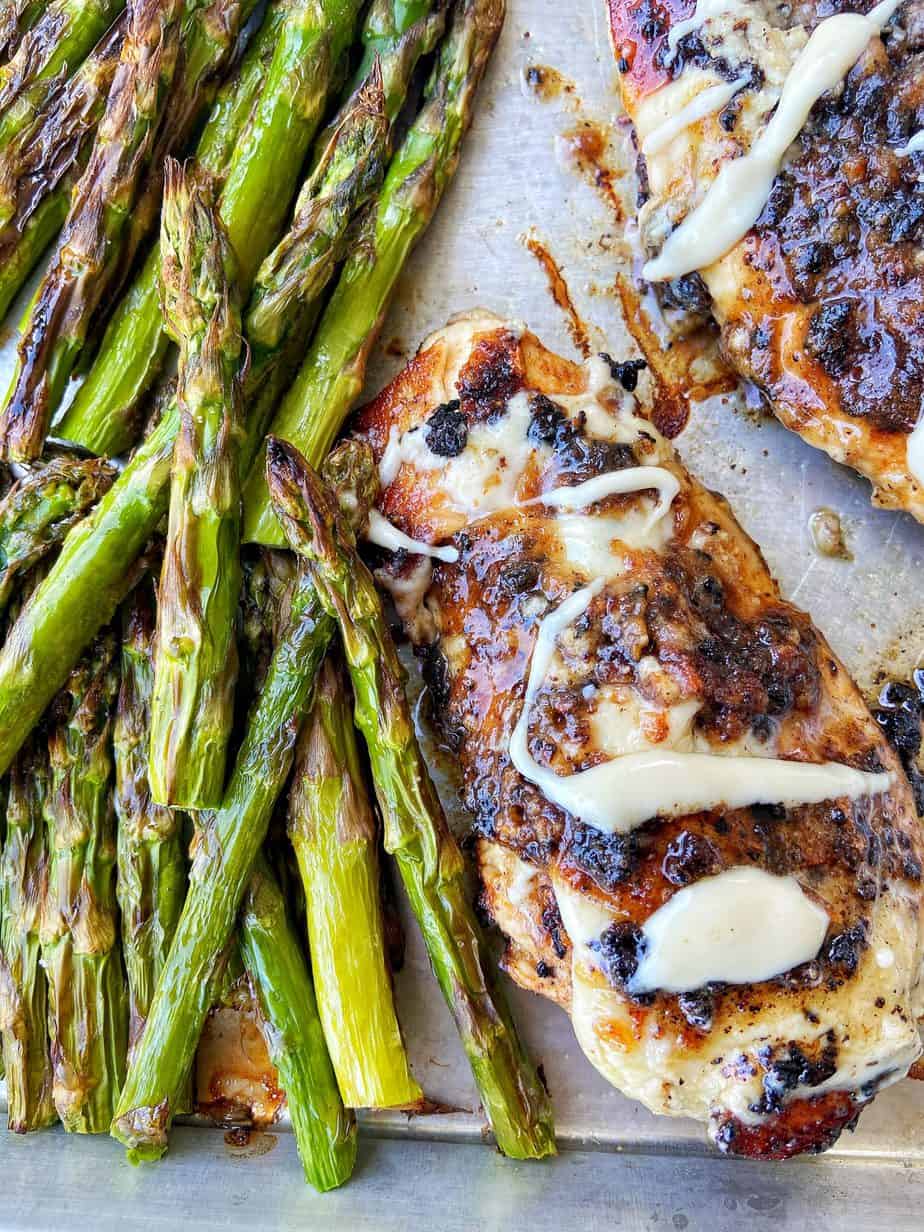 What to serve with this quick paleo dinner
Like I said, I highly recommend serving asparagus with this recipe. Just trim the asparagus, toss with 1 tablespoon of EVOO, and sprinkle with a pinch of salt and pepper. Broil for 5 minutes and add your asparagus to the plate before deglazing the pan so you can drizzle the juices all over. That's it!
You could also grill your protein (chicken or turkey) BUT using a cast iron pan ensures that you'll get a nice sear without sacrificing all the juices. Just trust me on this.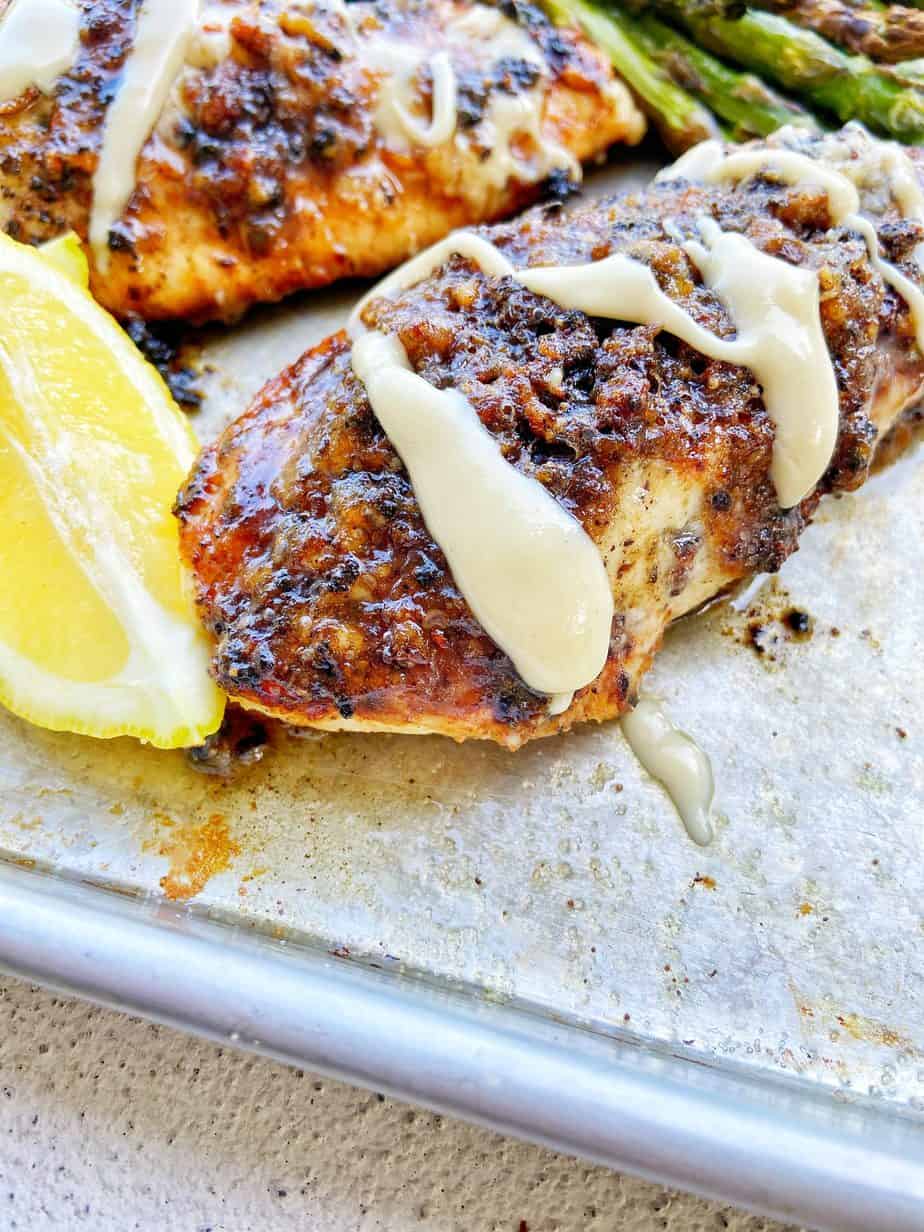 More delicious paleo chicken recipes:
Here are some of my favorite chicken recipes from the site: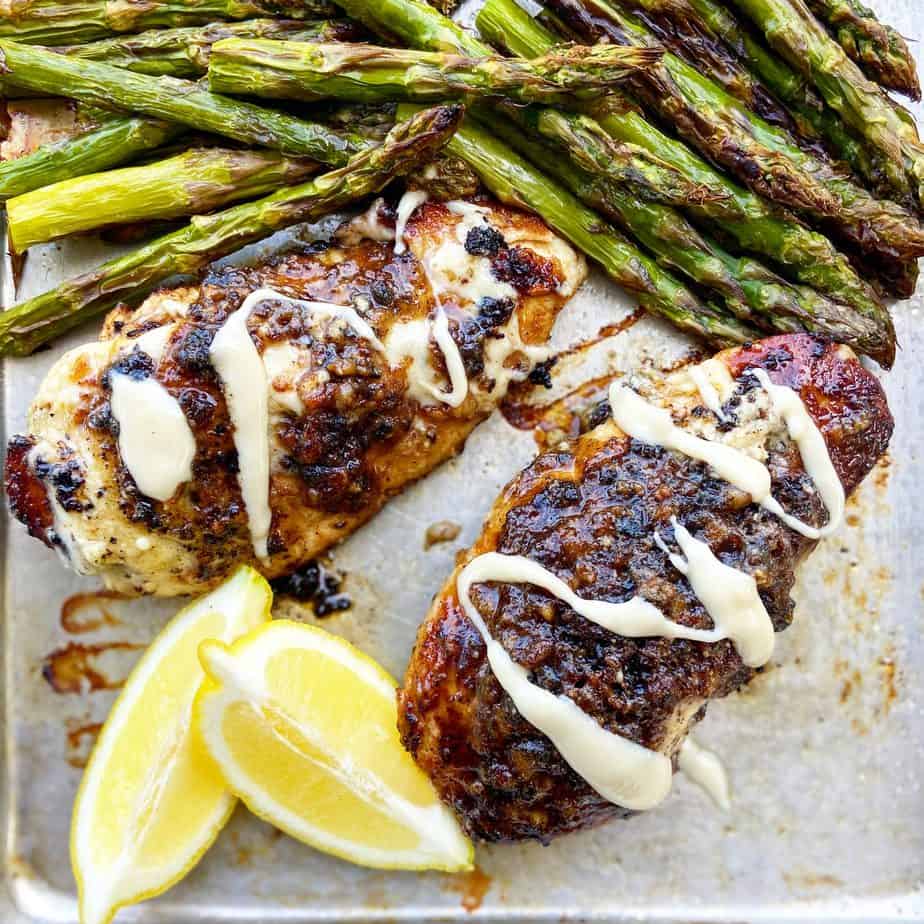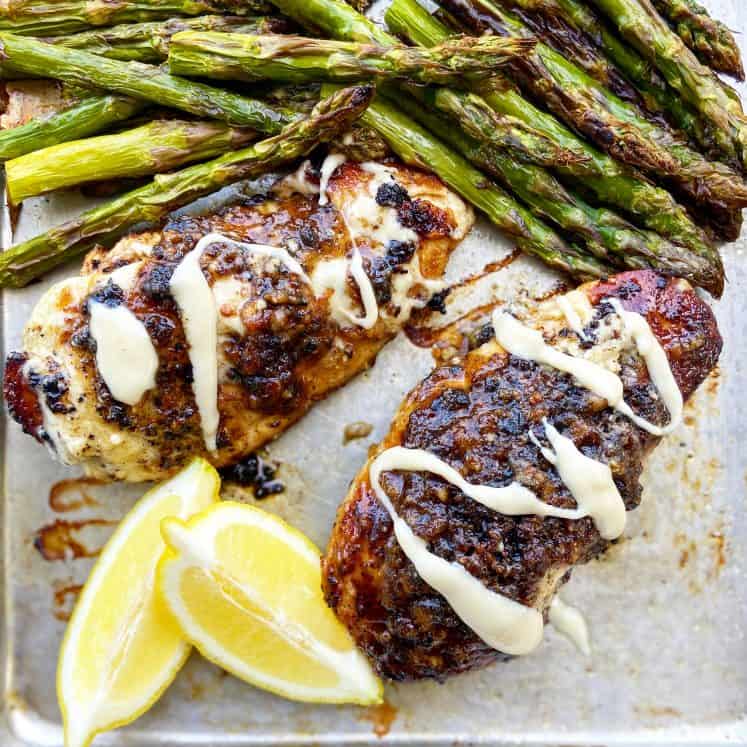 Mac Nut Garlic Chicken (Whole30, Paleo, Keto, 30 Minute Meal)
---
Author: Cristina
Prep Time: 1 hour
Cook Time: 10 minutes
Total Time: 1 hour 10 minutes
Yield: 2 servings 1x
Category: Entree
Method: Pan Fry
Cuisine: Chicken
Scale
Ingredients
For the Chicken and Marinade:
1 teaspoon salt ⁣
2 small chicken breast or turkey breast cutlets ⁣
1 tablespoon apple cider vinegar
1 tablespoon extra virgin olive oil (this is my favorite olive oil)
1 tablespoon sesame oil ⁣
2 teaspoon onion powder⁣
1/2 teaspoon mustard powder⁣
1/2 teaspoon black pepper⁣
For the Sauce and Finishing
1 tablespoon ghee, coconut oil, or more EVOO⁣
1 tablespoon garlic paste⁣
2 tablespoons macadamia nut butter ⁣(I use Glacier Farms garlic paste and macadamia nut butter, so good and local to Florida!)
Juice of one lemon ⁣
---
Instructions
Salt the poultry and set it aside. In a small bowl combine the apple cider vinegar, extra virgin olive oil, sesame oil, and dry seasoning. Mix well. ⁣
Put the chicken or turkey in the marinade and turn it over a few times to coat. Let it sit for 30 minutes to 1 hour, turning over again half way through. ⁣
Heat a skillet over medium heat. When it comes to temperature put the ghee in the skillet. Add in the marinated chicken or turkey and cook undisturbed for 5 minutes. ⁣
If there is any remaining marinade in the bowl pour it over the chicken now, along with the garlic and flip it over. Cook for 3-4 minutes, covered. Remove the cover and drizzle in the macadamia butter. Turn the chicken over to coat in the sauce. ⁣
Remove the chicken or turkey from the skillet. Deglaze the pan with lemon juice and pour the sauce over the meat. Finish with an extra drizzle of macadamia nut butter if desired. ⁣
Recipe Notes:
net carbs per serving: 2.8g
Nutrition
Serving Size: 1 Chicken Breast
Calories: 614
Fat: 49.6g
Carbohydrates: 6g
Fiber: 3.1g
Protein: 37.9g
Keywords: easy whole30 meal, keto chicken recipe, 30 minute meal, best chicken marinade, how to cook turkey breast