Need to clean up your keto? Troubleshoot lingering inflammation, bloating or weight loss stall? Try this KETO IT SUPER SIMPLE RESET. 20 days of squeaky clean, protein first, nutrient dense keto. The perfect keto reset to optimize your diet.
20 Day KISS Reset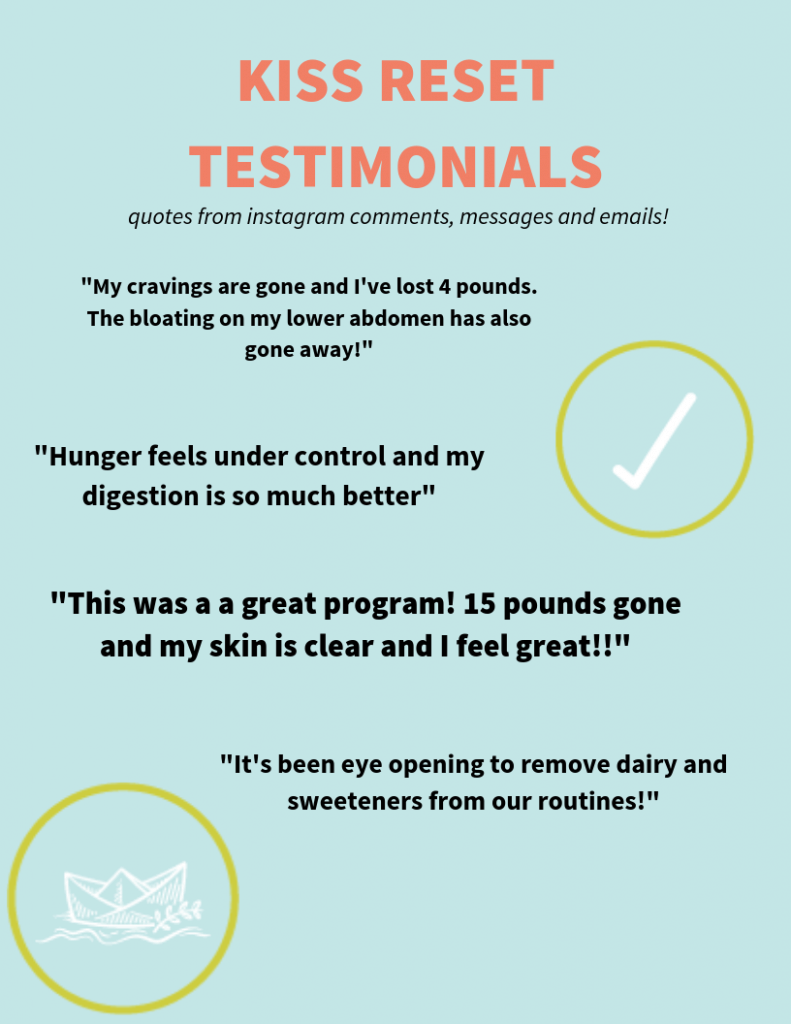 Keto It Super Simple Reset is 20 days to reconnect with your body through unprocessed foods, and flexible meal templates. The goal of these 20 days is to curbs cravings, get rid of bloating and truly tune in to your body's hunger cues.
The KISS Reset meal template revolves around animal protein. Higher protein keto has the benefit of better satiety, more lean muscle mass and more micronutrients! Building your plate off conscious protein options gives you the opportunity to create super nutrient dense, zero carb foundations for your meal. From there you add potent polyphenol plant matter like citrus zest, broccoli sprouts, herbs, leafy greens, fermented foods, and colorful spices. Lastly, you add your fats. Consider the fat that is already included in your protein, for example, a fatty rib eye vs. a lean chicken breast. Avocado, olive oil, grass-fed ghee or butter, coconut oil or bacon. This is the KISS Plate.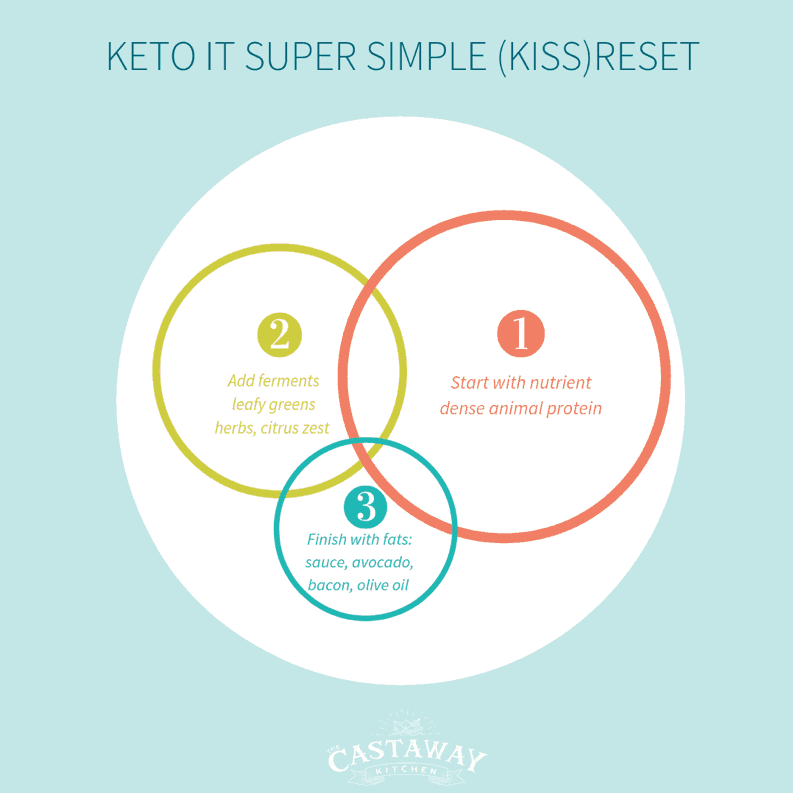 Here are more details, more direction for your #KISSRESET
The list below is NOT meant to be a yes/ no list… meaning you can eat a lot more than is just listed. It's just a suggestion. The list is also geared toward foods that are easy to digest and won't cause bloating. So if you're dealing with SIBO or lots of gas… it could be a good idea to stick to the list as much as possible. Then again, I won't say no to eating broccoli or cauliflower, ya dig? LISTEN TO YOUR BODY.
Food Suggestions (not a yes/no list)
Grass fed beef (various cuts)
Pastured Pork, Chicken, Bison
Offal (liver, heart, tongue)
Fresh and Canned Wild Caught Salmon
Canned Sardines
Mussels, Oysters and Clams
Roe
Eggs
Bacon
Avocado
Olive Oil
Tallow
Ghee
Arugula, Baby Spinach, Collard Greens, Dandelion Greens
Zucchini, Cucumber, Bok Choy
Broccoli Sprouts
Sauerkraut, Kimchi, Pickled Veggies
Lemon, Lime, Oranges (to cook with)
Ginger, Turmeric, Sumac, Mustard Seeds
Olives, Artichoke Hearts, Hearts of Palm
Fresh and Dried Herbs
Unrefined Salt (Redmond Real Salt, Wild Foods Salt)
Apple Cider Vinegar, Fish Sauce, Coconut Aminos
Strategy for Optimal Health
Daily electrolytes, unrefined salt, plenty of water
Kelp noodles, seaweed or Iodine supplement (not for autoimmune thyroid)
At least 2x fatty fish per week: salmon, sardines, mackerel, fatty tuna etc.
At least 2x a week bone broth
At least 2x a week fermented food like sauerkraut or kimchi
1x organ meat per week: however, you can do it, even if it's via glandular supplementation
Prioritize sleep, stress management and movement.
Hormone Health
For my ladies, when you ovulate (approx. day 14-16 of your cycle), incorporate 20g safe starch with dinner on the day of or the day after (half a sweet potato, ½ cup plantain chips, mashed taro).
If you are at your ideal body weight or close to it, and very active, try 20g of carbs prior to high-intensity workouts.
Limit HIIT workout to 2 per week, doing slow strength movements and walks the other days.
Consider stress support for your body like Reishi Mushrooms, CBD oil or if you can tolerate nightshades Ashwagandha
Detox Support
If you're seeing rapid weight loss be sure to incorporate plenty of broccoli sprouts into your diet. It's got some detox superpowers.
Incorporate activated charcoal to give toxins something to bind to so you eliminate from your body rapidly.
Drink plenty of water.
Take Epsom salt baths.
The Reset Rules
No sweeteners.
Limit or avoid nuts (nut milk okay).
Limit or avoid seeds.
No flours or ketofied baked goods or breads, etc
Limit caffeine to the morning only.
No grains, gluten, dairy, soy, wheat, legumes or starches outside of planned carb ups.
Craving 9-1-1
90-100% dark chocolate, 2 pieces max/day.
Sugar Free Paleo-Keto Beef Protein Isolate or Collagen Protein Powders okay. Mix will nut milk, coconut milk or water. Great for crave crushing or post workout.
I like: Prime Protein or Paleo Pro *yes these have sweeteners like monk fruit or stevia, but it's very little and the protein will satisfy you.
That's it. No more rules or parameters. Just build your plate off of this template for 20 days. Try not to track or count calories, listen to your body, eat when you are hungry, don't eat when you are not. Do keep a food journal, you can do this my taking a picture of your meals or writing down what you eat. This is great so you can go back and see what you ate when you felt your best, or not your best.
This challenge is NOT about restrictions, it's about getting back to the basics, about keeping it super simple and truly honoring an ancestral template. It's about getting the most out of your keto way of life and giving your body what it needs to thrive.
A Note on Reintroductions
After the 20 days are up don't dive head first into a batch of keto cookies. Go slow. Add in more vegetables, perhaps a handful of nuts. Give each food group 2-3 days before adding in the next. Keep journaling your food, this will help you discover if anything is giving you issues. Remember to always eat in a relaxed state so your digestion is not impaired. Chew slowly. Focus on the nourishment you are putting in your body. Think happy thoughts.
My #KISSRESET Journal Meal Pics | Use #KISSRESET when you share your meals on social so we can all share and follow along!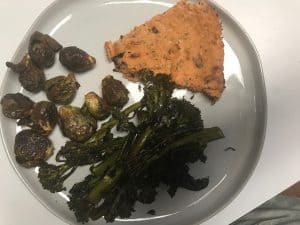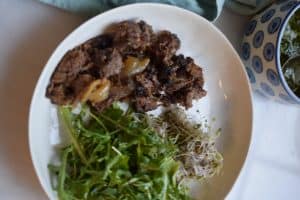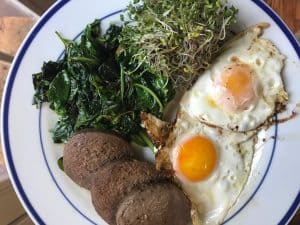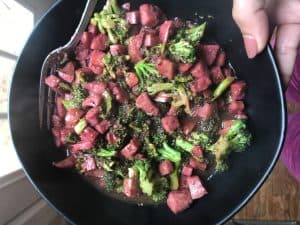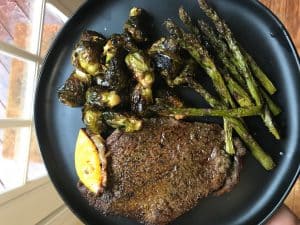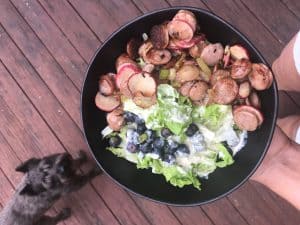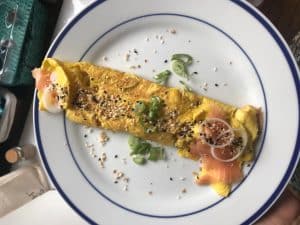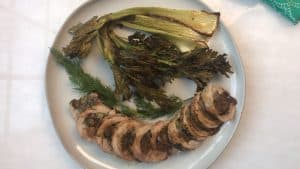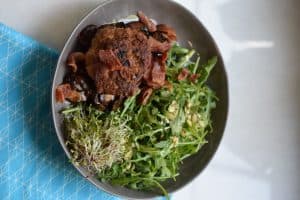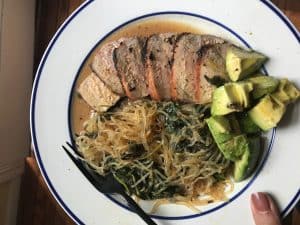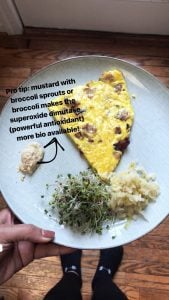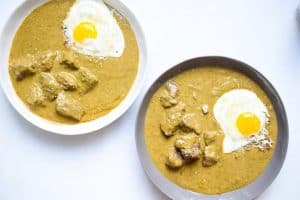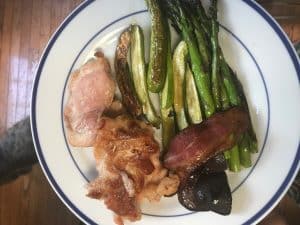 BLOG RECIPES THAT ARE PERFECT FOR YOUR KISS RESET