We eat a lot of ground beef around here. Not only because it's delicious, and we love burgers and meatballs… but it's usually the cheapest option! We like to dress it up like this Roasted Lemon Crispy Beef. We only buy grass-fed ground beef, and at the grocery store on base, the only grass-fed/ organic beef option is a little 12oz tube of ground beef… for $8! That's ridiculous! For less than a pound. Needless to say, I try to avoid buying it.. but I do in a pinch.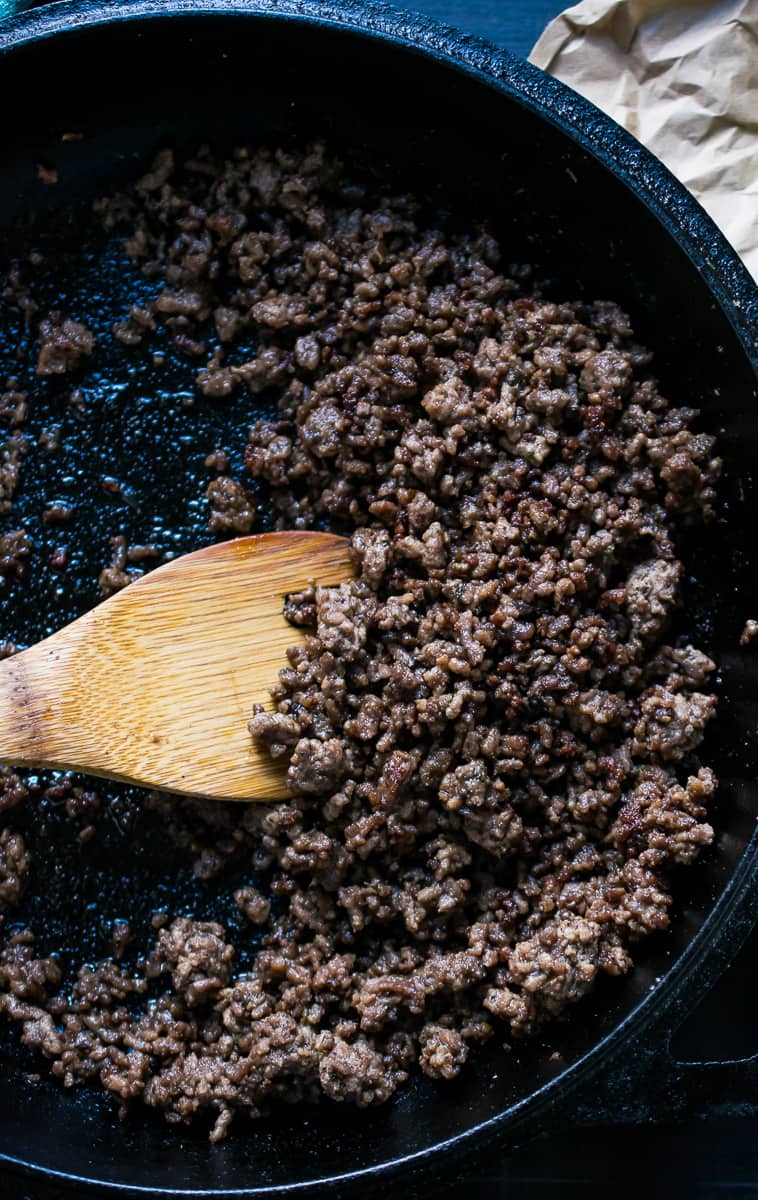 Table of Contents
It's one of the few items I can get cheaper at Whole Foods who sells grass-fed beef from the big island… for $8/lb… or sometimes I drive up to Kualoa Ranch and pick up beef from them, those cows are happy AF. More than free-range, they're wild! Living in the mountains. It's cool… and you can't eat them for $5/lb!
COOK, EAT, REPEAT
Anyway… ground beef. So I like to make it in bulk sometimes, it's great to have portions cooked and frozen for a quick meal, or a big pyrex of it in the fridge to heat and scoop over veggies. Like all things, with a lot of repetition, can get boring. My go-to is usually a kind of sofrito (sauteed onions, garlic, celery, carrots with bay leaf) and a base for flavor. I like to add mustard, bacon, sweet potato… really with ground beef the possibilities are endless… yet.. sometimes, staring at the pink clump of beef on my counter I find myself inspired.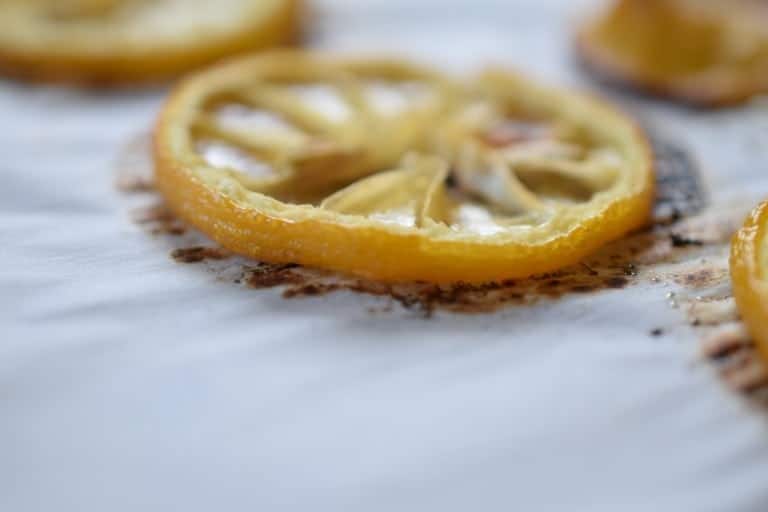 LEMONY INSPIRATION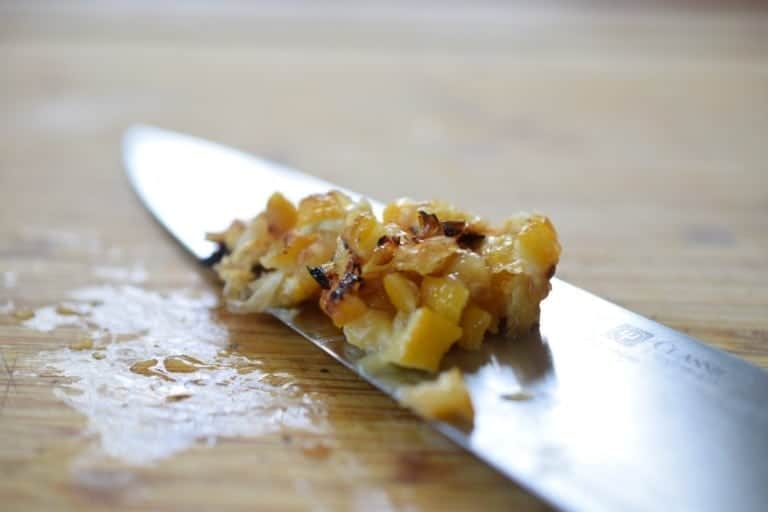 This week I partnered with Primal Kitchens to develop a recipe using their Extra Virgin California Avocado Oil. I made a delectably roasted cauliflower hummus… and it had roasted lemon in it. I had a few pieces left over. While throwing together some crispy beef for dinner I decided to dice those up and throw them in to the pot. I already knew that grass fed ground beef, fried up in ghee with salt would taste good, because… ghee. But I didn't know that these chewy, tangy morsels of roasted lemon would infuse the beef with a lovely flavor, spiked with these little bites of heaven.
KEEP A LITTLE HEAVEN ON HAND
I get it, adding the roasting time of the lemon to a simple ground beef meal makes it …. well not to simple anymore. My advice, roasted up a whole sheet pan of lemon slices. Keep them in a jar. Add them to all things. Make a lot. These bad boys are perfect to add to baked goods and salads too! In just thirty minutes you have a super-duper healthy and flavorful condiment for any meal. Worth it.
I slice two large lemons, toss in a tablespoon of fat. Lay flat on a parchment paper-lined sheet pan. Roast at 400F for 30 minutes. Let them cool, then store in the fridge. For the beef, take seeds out, and mince up with a knife, scooping up all the juicy goodness.
THIS STUFF IS SERIOUSLY GOOD. PUT IT OVER GREENS AND AVOCADO FOR AN IMPROMPTU TACO BOWL. I HAVE EATEN IT FOR TWO DAYS STRAIGHT IN NUMEROUS WAYS AND MY TASTE BUDS ARE STILL DELIGHTED! A GREAT, HEALTHY, AND EASY RECIPE FOR YOUR GO-TO RECIPE ARSENAL.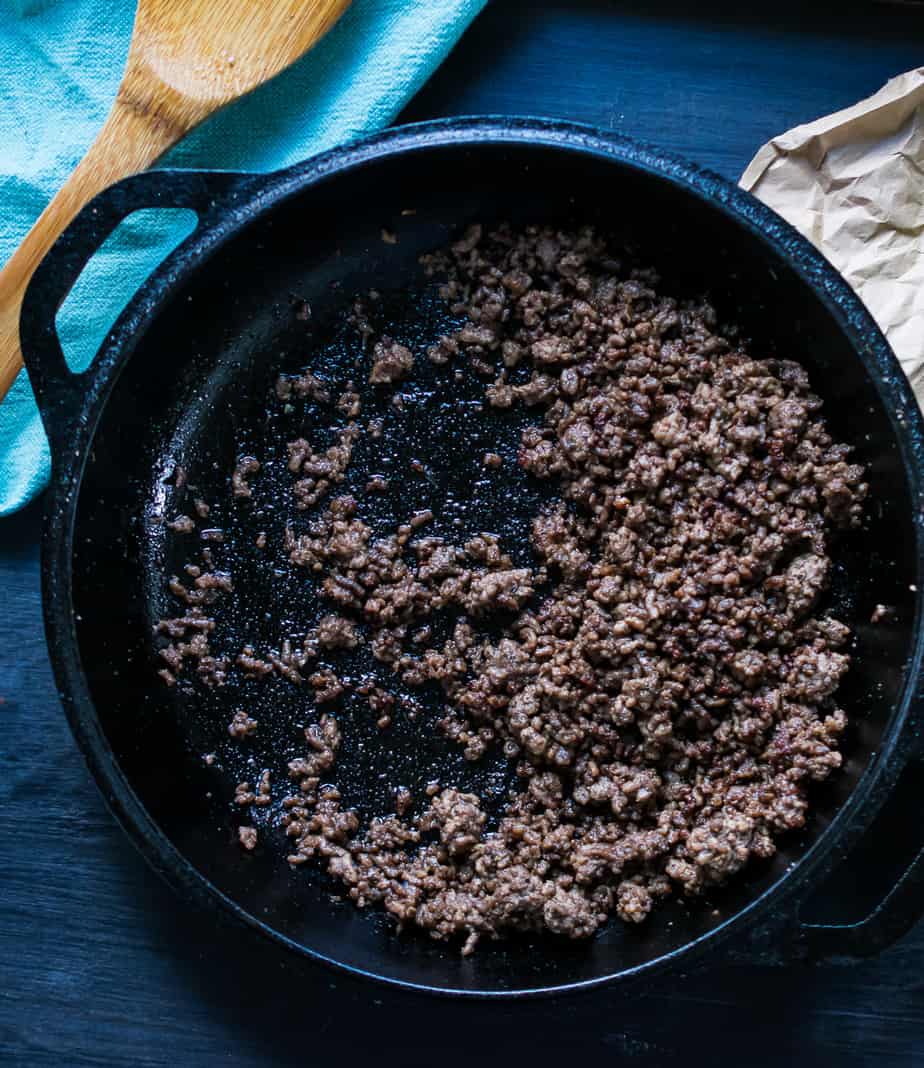 Roasted Lemon Crispy Beef (Whole30, AIP, Keto, Paleo)
---
Author: Cristina Curp
Prep Time: 15
Cook Time: 30
Total Time: 45 minutes
Yield: 8 1x
Category: Entree
Method: Skillet
Cuisine: American
Diet: Gluten Free
Description
Lemony & Crispy Beef – perfect for batch cooking!
---
Scale
Ingredients
2 pounds grass-fed ground beef
2 tsp Real Salt, I used coarse salt
1/4 cup minced roasted lemon
2 tbsp Tin Star Cultured Ghee (or lard for AIP)
Roasted Lemon
2 large lemons
parchment paper
sheet pan
---
Instructions
See instructions above for roasting lemon. Do this ahead of time.
In a large skillet or pot, heat ghee on high heat.
When the skillet it hot add in the ground beef and begin to break up and stir with spatula.
Mix and break up continuously until the beef is all broken up and crumbly.
You don't want any large chunks left.
Add in the salt and the lemon.
Stir well for another 2-3 minutes.
Keep cooking another 10 minutes on high heat, stirring occasionally.
If the beef releases liquid, cook until all the liquid has evaporated and meat turns a dark brown color.
Stir well a few more minutes, the beef should be sizzling, a shiny, dark brown color with crispy bits, very crumbly and broken down.
Remove from heat and serve or let cool and store for later use!
Goes great with fresh cilantro! Perfect for taco bowls or eggs!
How to Roast Lemon
Pre-Heat Oven to 400F
Line sheet pan with parchment paper.
Slice lemon and arrange in a single layer on parchment paper.
Roast for 30 minutes. Let cool before handling.
Recipe Notes:
Use another saturated fat like coconut oil, tallow or lard to make the ground beef AIP compliant if you're in the elimination phase. 
Nutrition
Serving Size: 1/8 recipe
Calories: 252
Fat: 18g
Carbohydrates: 1g
Fiber: 0g
Protein: 22g
Keywords: Crispy Lemon Ground Beef