This meatza combines some of my favorite Asian cuisine flavor profiles. It cooks up quickly, it's delicious and nutrient-dense. A wonderful Whole30 Complaint dinner! You're going to love this protein-packed dinner, which will keep you satiated for hours. I even made this in my toaster oven so keep from heating up the entire house. The entire family loved this paleo meatza.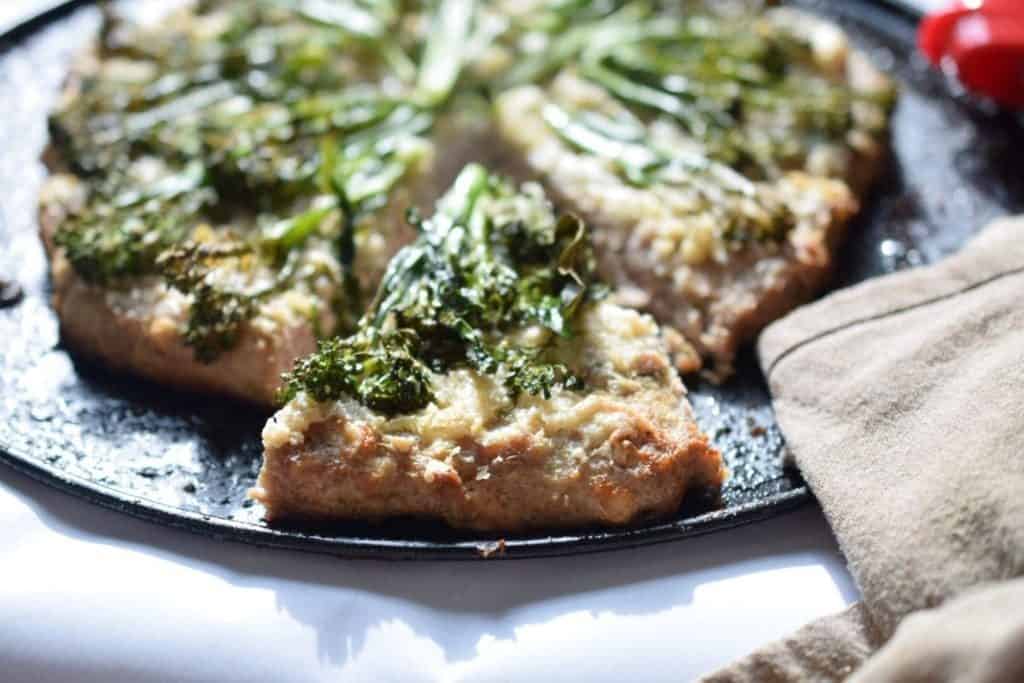 Whole30 Cooking
!Trying to be super organized for me and helpful for you all this round! So far, crushing it…. but it's only day 2 (haha). What I LOVE about this MEAZTA (meat + pizza) is that it's super flavorful and different than anything else out there. There's come cauliflower hidden in the crust. The nutty, tangy sauce thickens to a creamy consistency in the oven, crispy broccolini is just perfect and adds some green cruciferous goodness to this already super clean meal!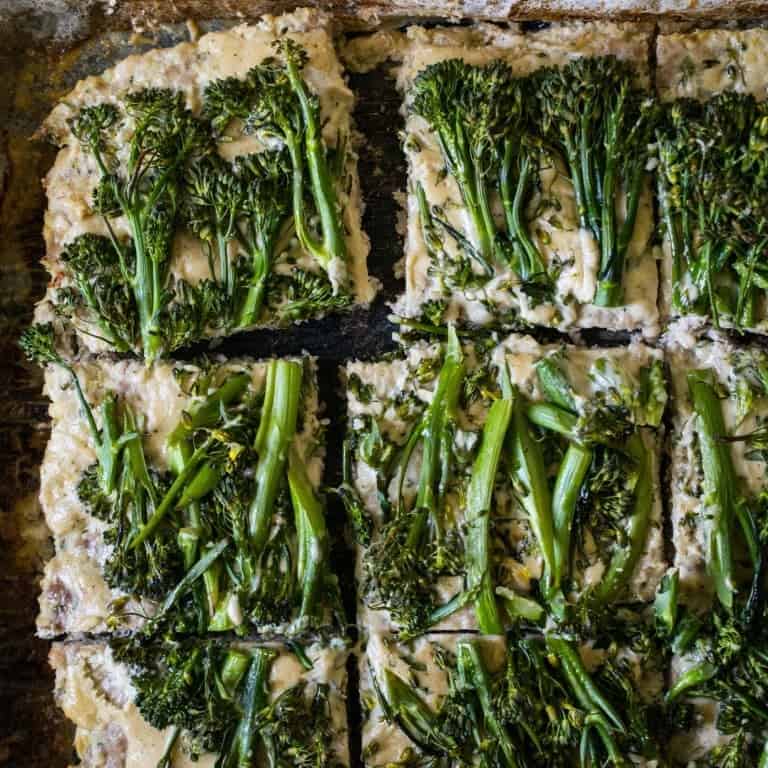 I used to hate the idea of meal planning or meal prep.
I would seriously cook something different for every single meal. Always. My husband would even ask for me to "make that yummy thing you did last week" and I would not have the faintest idea of what he was talking about. Starting this blog trained me to write down my recipes, to re-make and re-test things. Now we have a bunch of staples that are on our weekly rotation. It not only saves time but money too! This Asian Inspired Meatza is perfect for batch cooking.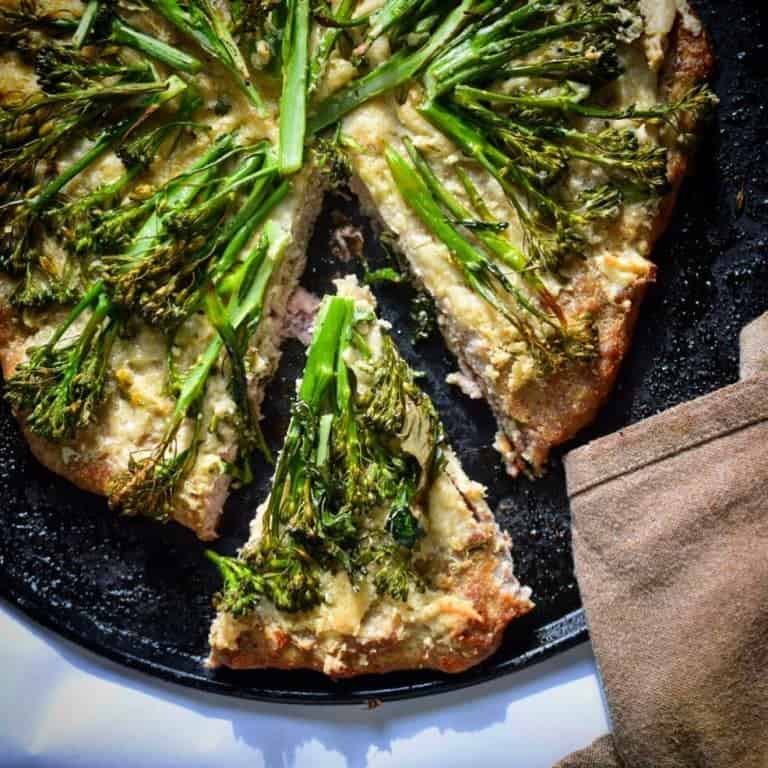 Between Jack's pre-school and playdates, my work here on TCK, getting my workouts in, and spending time as a family… meal prep and batch cooking have become my best pals! Here's what I whipped up this week: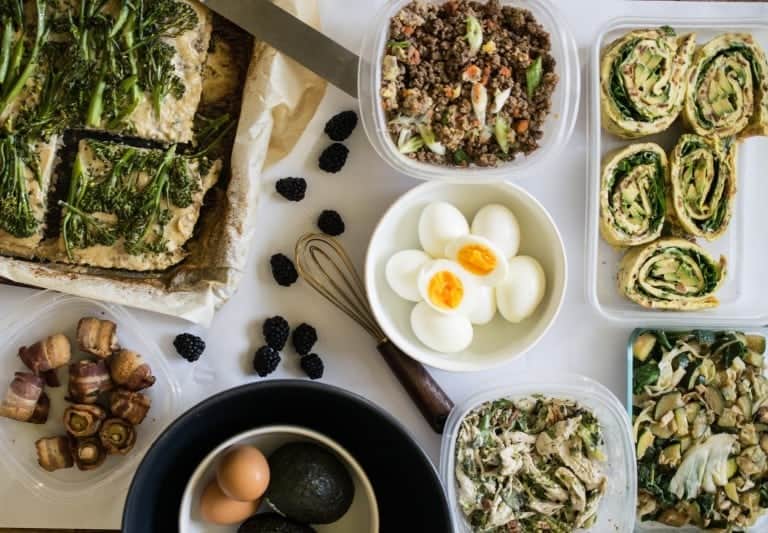 Get the recipes:
Okay, let's make this meatza!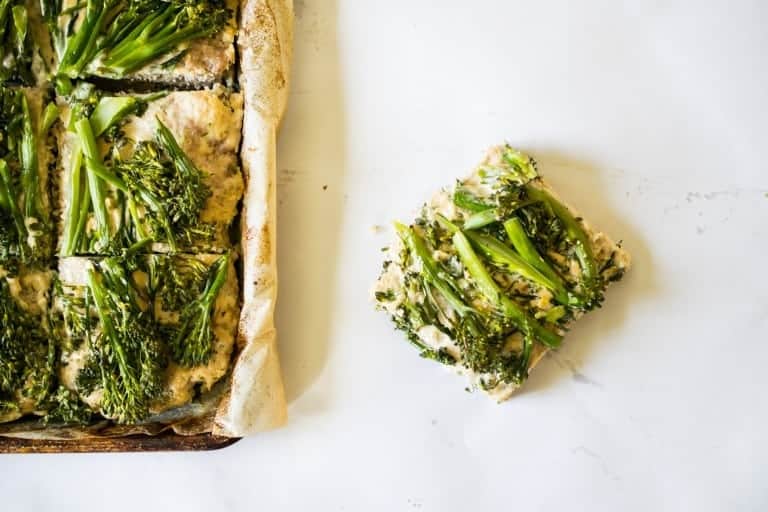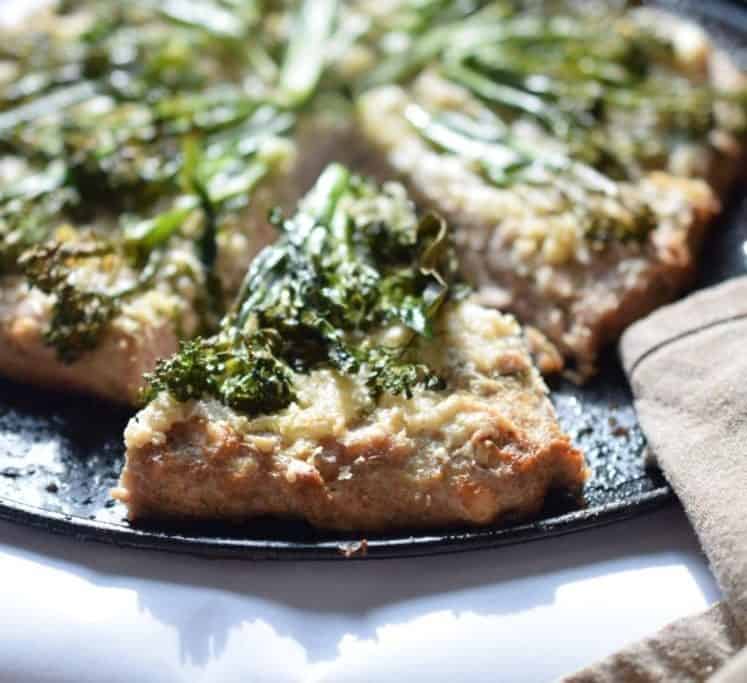 Asian Meatza (dairy free, paleo, keto, Whole30)
---
Author: Cristina Curp
Prep Time: 10
Cook Time: 45
Total Time: 55
Yield: 16 1x
Category: Entree
Method: Roast
Cuisine: Asian Fusion
Description
A protein crust with delicious tahini sauce and roasted broccoli on top!
---
Scale
Ingredients
Meat Crust
3lbs ground meat (I like using a 60/40 blend of pork/turkey, but it will also work with ground beef. If you use all chicken or turkey it will be dry, you will need to compensate by adding fat to the mix)
1 1/2 cups riced cauliflower
2 tsp sea salt
2 tbsp coconut aminos
1 tsp pepper
1 tsp ginger powder
1 cup minced cilantro
2 minced garlic cloves
1 tbsp. minced fresh ginger
1 tbsp. mustard
2 eggs
1 tbsp. coconut flour
Sauce
½ cup nut butter (I like cashew butter)
1 tbsp. lemon juice
2 tbsp. water
1 tbsp. olive oil
1 tsp salt
1 tsp garlic powder
1 tsp coconut aminos
Toppings:
2–3 bunches of broccolini
olive oil
salt
---
Instructions
Pre-heat oven to 425F.
Mince cilantro, ginger and garlic.
In a large bowl mix together all of the ingredients for the meat base until well combined.
Line a baking sheet with parchment paper and spread the meat mix evenly all over the baking sheet (15×21 in a sheet pan) or make 2 9″ "pizza" rounds!. Make sure your meat crust is no thicker than 1/4 inch, or use two sheet pans if you need to! Thin = crispy.
Roast at 425F for 20 minutes.
In that time whisk together all of the sauce ingredients in a small bowl until smooth. Taste it. Adjust to your liking. You can add more nut butter, or more lemon etc. I like it creamy and tangy!
Next cut your broccolini into thin strips. Set aside.
At the 20 minutes, remove the meatza from the oven and carefully tip the sheet pan over the sink to drain the liquid out.
Set it down on a kitchen towel or cutting board.
Use a spatula to spread your sauce evenly all over the meat base.
Then arrange your broccolini all over it. Evenly. Think about the way you will cut it. You want each square to be loaded with broccoli. Drizzle the top with olive oil or sesame oil…. or bacon fat! Sprinkle a little salt on your broccolini.
Pop it back in the oven for another 20-25 minutes until the broccoli is cooked and the edges are golden brown!
Let cool a bit, then cut into squares.
Feed a crowd or store in the fridge for easy meals!
You can halve the recipe and make a smaller pie! Just adjust cooking time as needed!
 You can also HALVE THE RECIPE and make ONE 9″ PIE!
Nutrition
Serving Size: 1 piece
Calories: 208
Fat: 16g
Carbohydrates: 4g
Fiber: 2g
Protein: 20g