Egg free pancakes are a hard sell.
Eggs are such an important part of pancakes for fluff and structural integrity. So these are baked. Plantain mixed with coconut milk, a little apple cider vinegar and baking soda for fluff, cinnamon for flavor and viola you have a thick egg free pancake batter.
Why The Oven?
Plantain batter can be finicky. The natural caramelization that occurs in it is great for natural sweetness in your egg free pancakes, but the sticky, sweet nature of that batter also means more likely to stick to your skillet.
I have re-done this recipe, from one giant pancake to anoven-baked short stack and spiffed up the batter for a fluffier finish. I hope you love these egg free pancakes.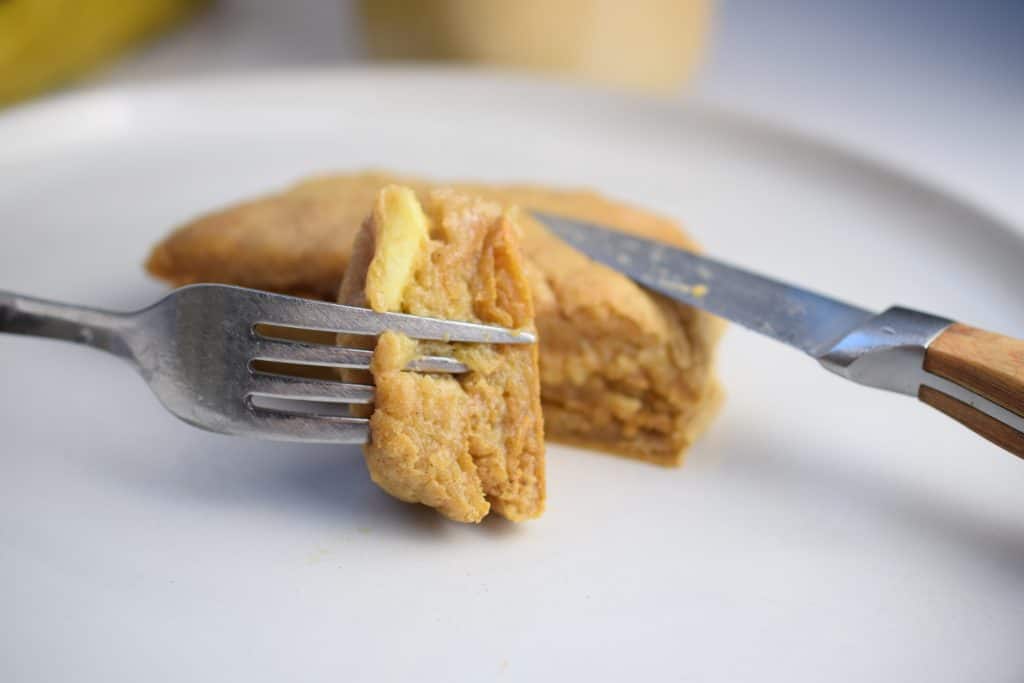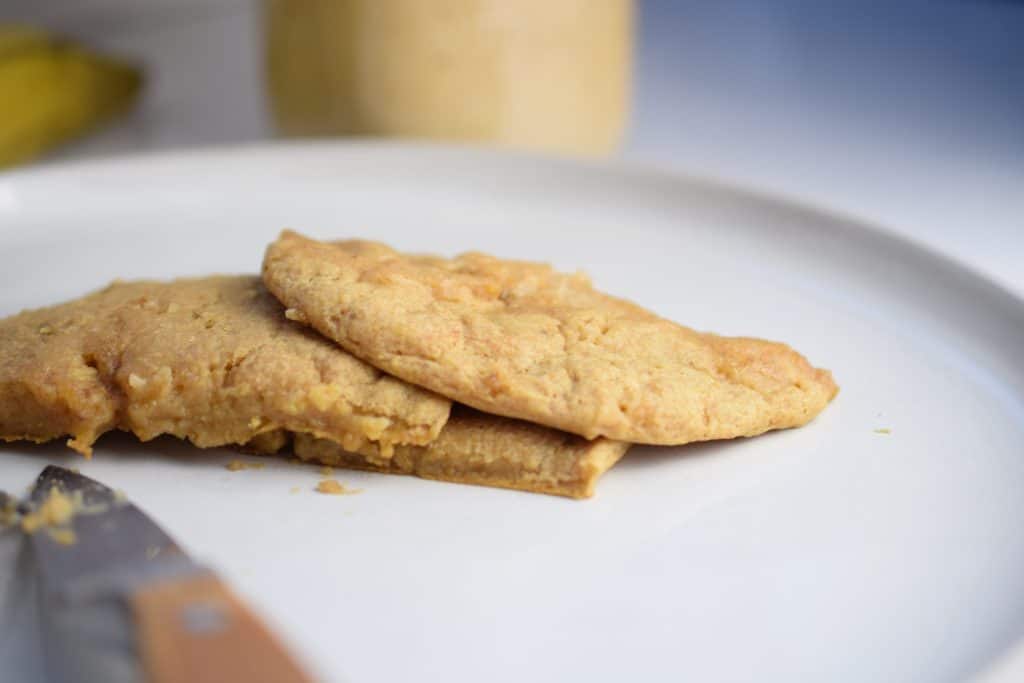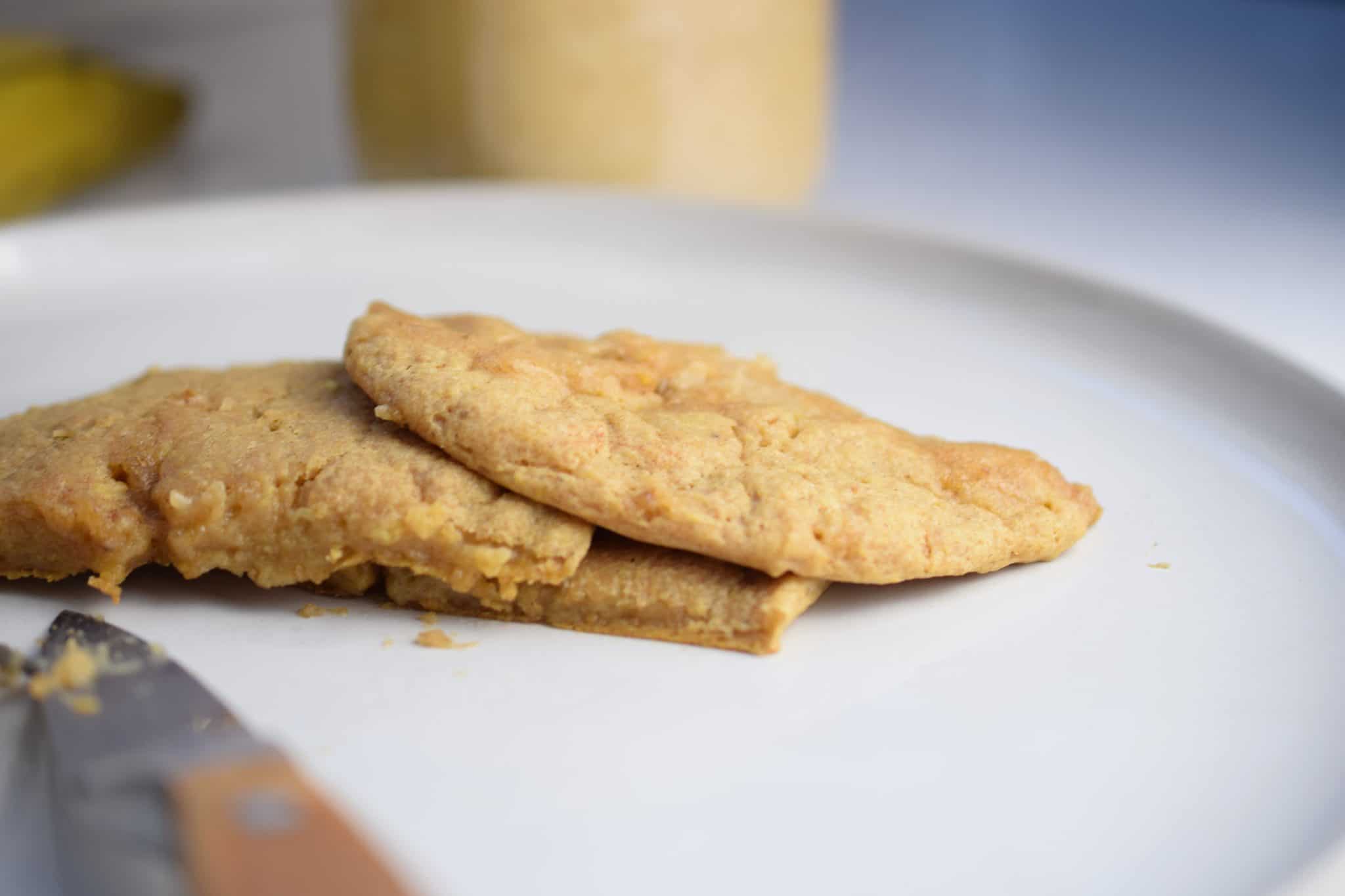 Relax Keto Police
No, they're not low carb, but if you partake in carb ups, which I do, they are the perfect post-gym carb meal to replenish my muscle glycogen. If you're going to have starches, you're better off having a whole food treat then some frankenfood, but that's just my two cents.
IF you're looking for keto pancakes, and you're not concerned with eggs or nut etc… you have found several recipes here like:
Keto Silver Dollar Pancakes, Low Carb ButterMilk Pancakes or these Flourless Pancakes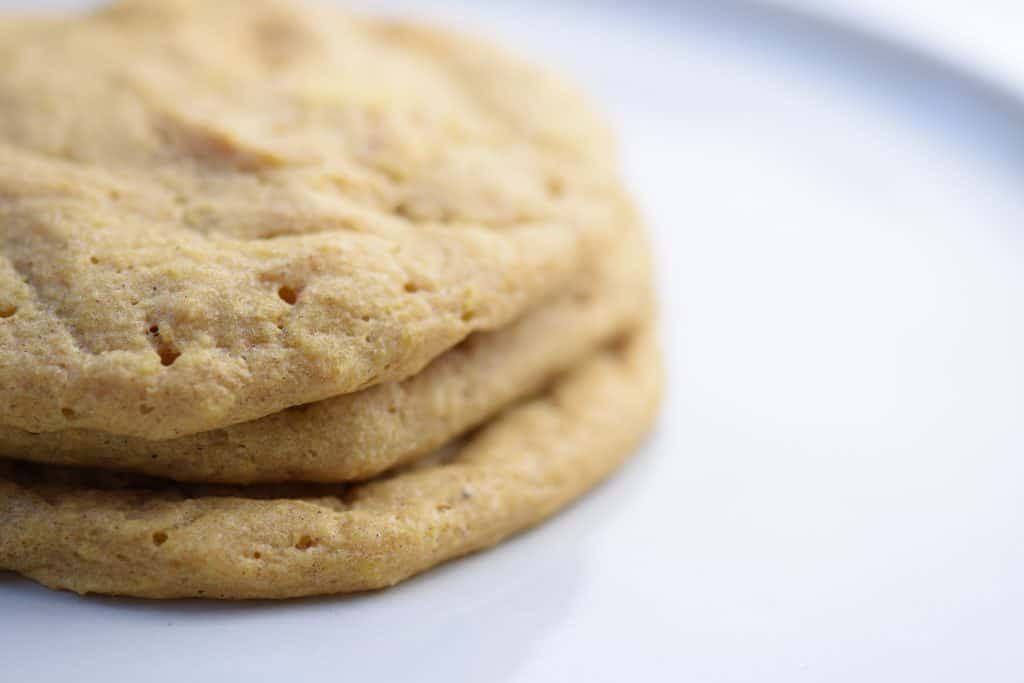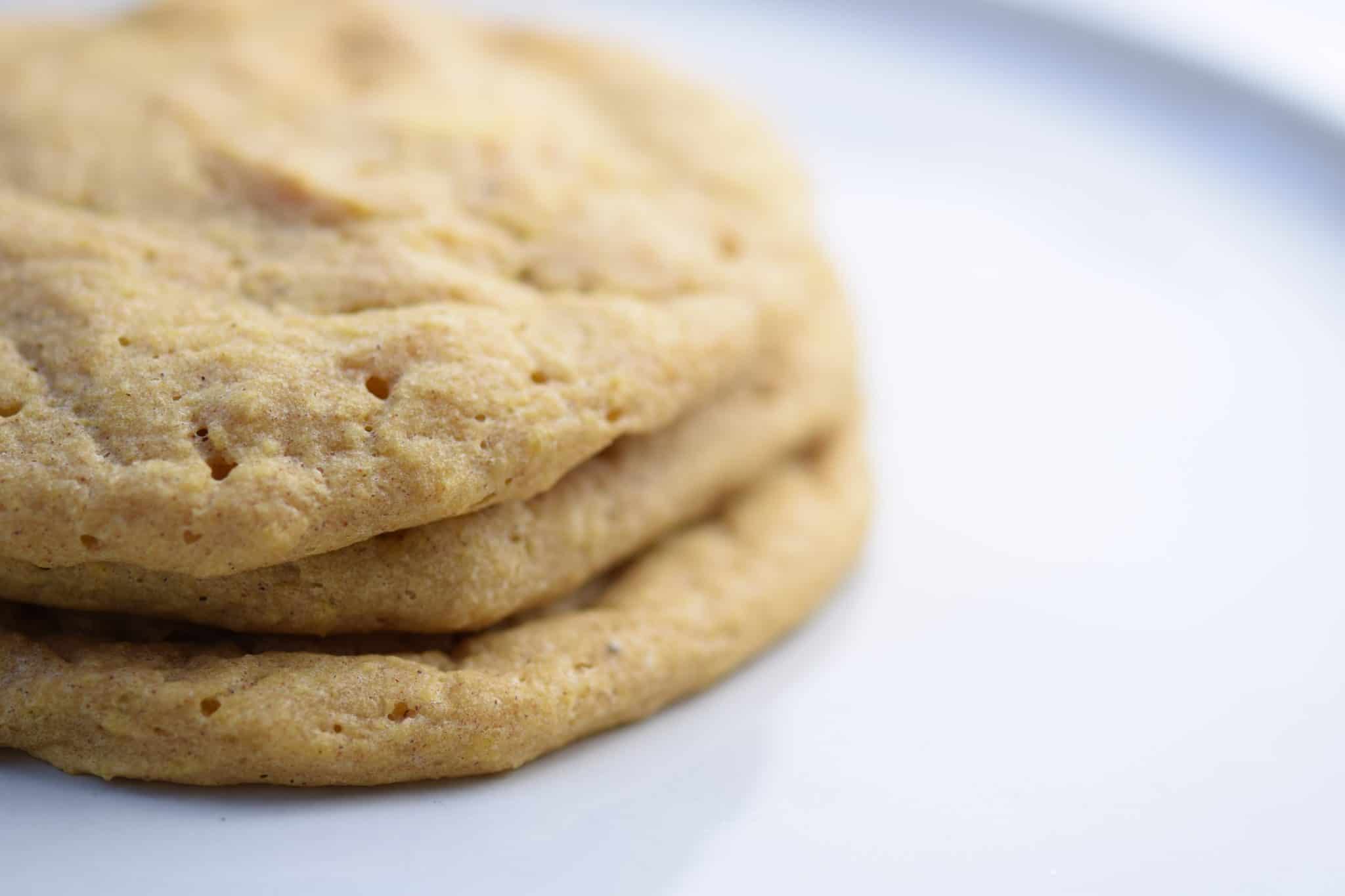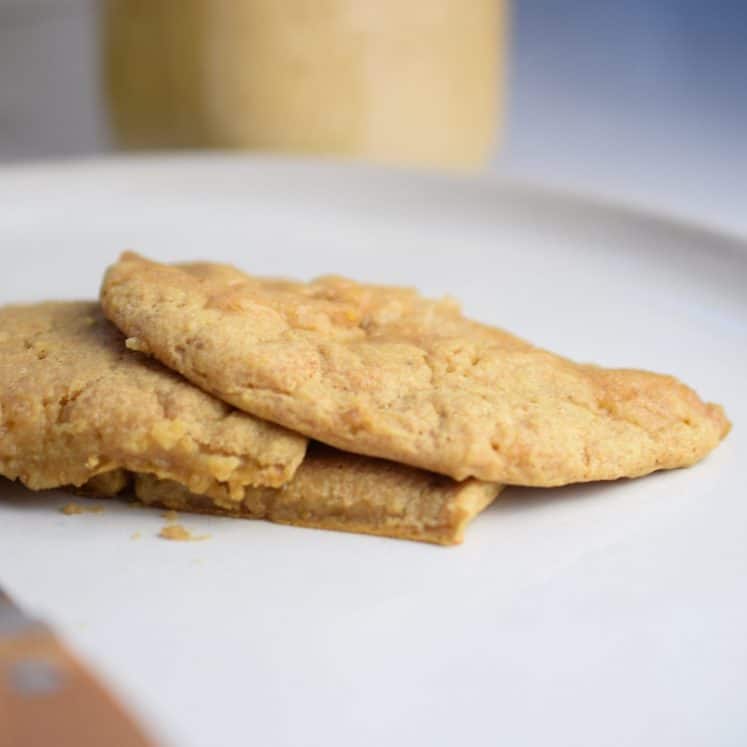 Egg Free Pancakes (Vegan, Paleo, AIP)
---
Author:
Prep Time: 5
Cook Time: 20
Total Time: 15
Category: AIP
Method: baking
Cuisine: breakfast
Description
An oven baked short stack for yummy egg free pancakes
---
Scale
Ingredients
For the Pancake
1 large green-yellowish plantain (pinton)
1/3 cup full fat coconut milk
1 tablespoon coconut oil
1 teaspoon apple cider vinegar
1/4 teaspoon baking soda
1/4 teaspoon cream of tartar
1 teaspoon cinnamon
1/8 teaspoon salt
(optional) 1 soaked date or 1 tablespoon maple syrup
Serve with Maple Syrup, Honey or Low Carb Date Syrup
---
Instructions
Pre-heat oven to 350F.
Peel and slice plantain and combine with the rest of the pancake ingredients the bowl of your blender,
Blend on high until smooth.
Line your sheet pan with parchment paper.
Use a spatula to scrape the batter out and shape 3 pancakes on your sheet pan with a spoon, about 2 tbsp of batter per pancake.
Bake for 20-25 minutes, until golden, fluffy and dry looking.
Use a spatula to scrape up from sheet pan and serve hot!
Nutrition
Serving Size: 1 pancake
Calories: 155
Fat: 8.4g
Carbohydrates: 20.4g
Fiber: 1.8g
Protein: 1.1g
Keywords: egg free pancakes