Gluten-free muffins, lightly sweetened with pure stevia. A super quick, super easy sugar free breakfast muffin recipe that you can customize with your favorite add-ins. They have a corn bread feel to them and can be made sweet or savory!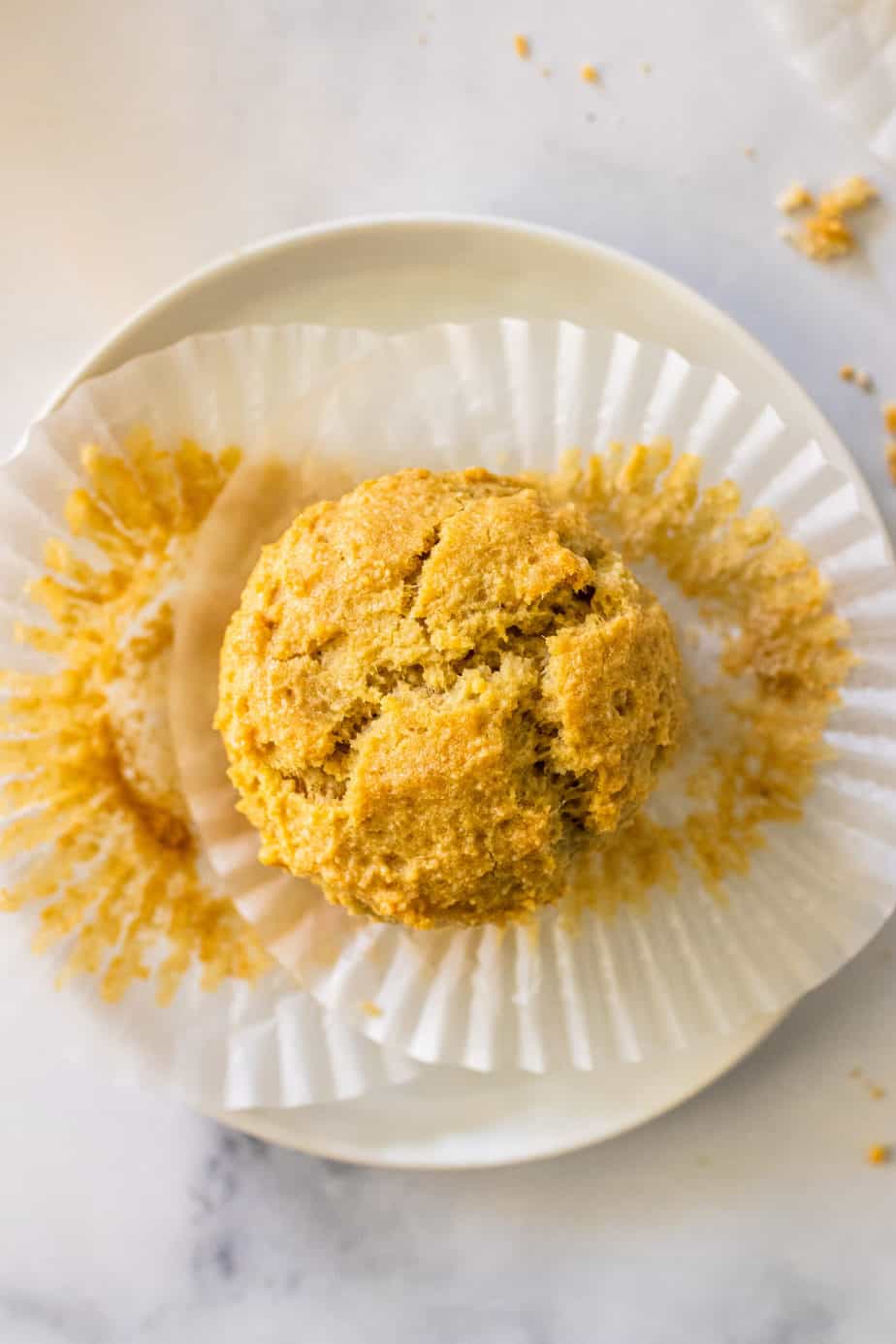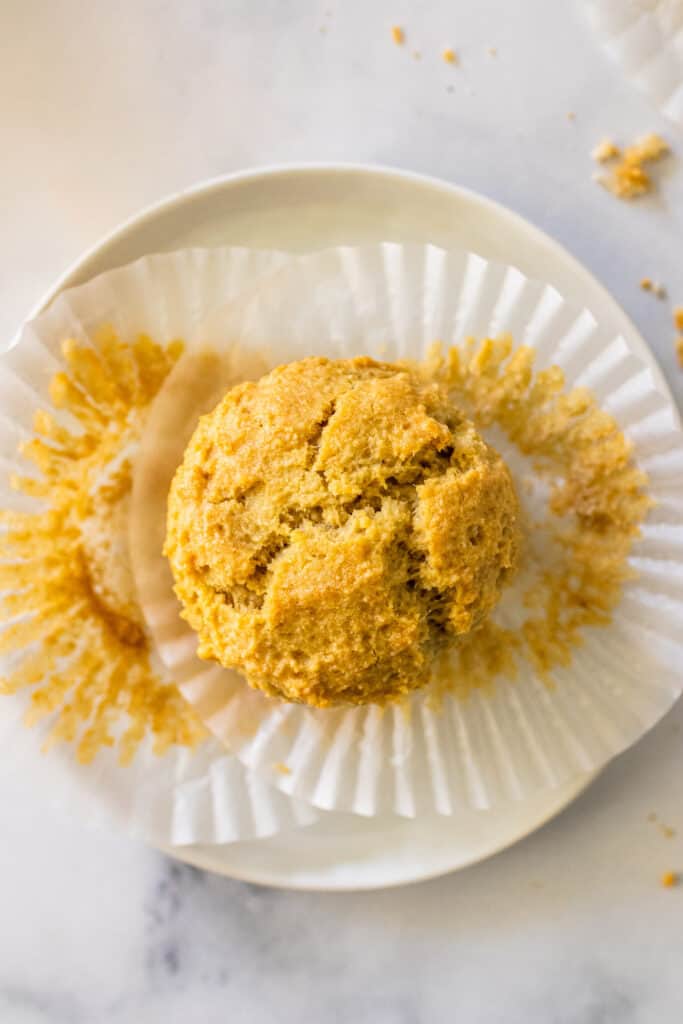 Table of Contents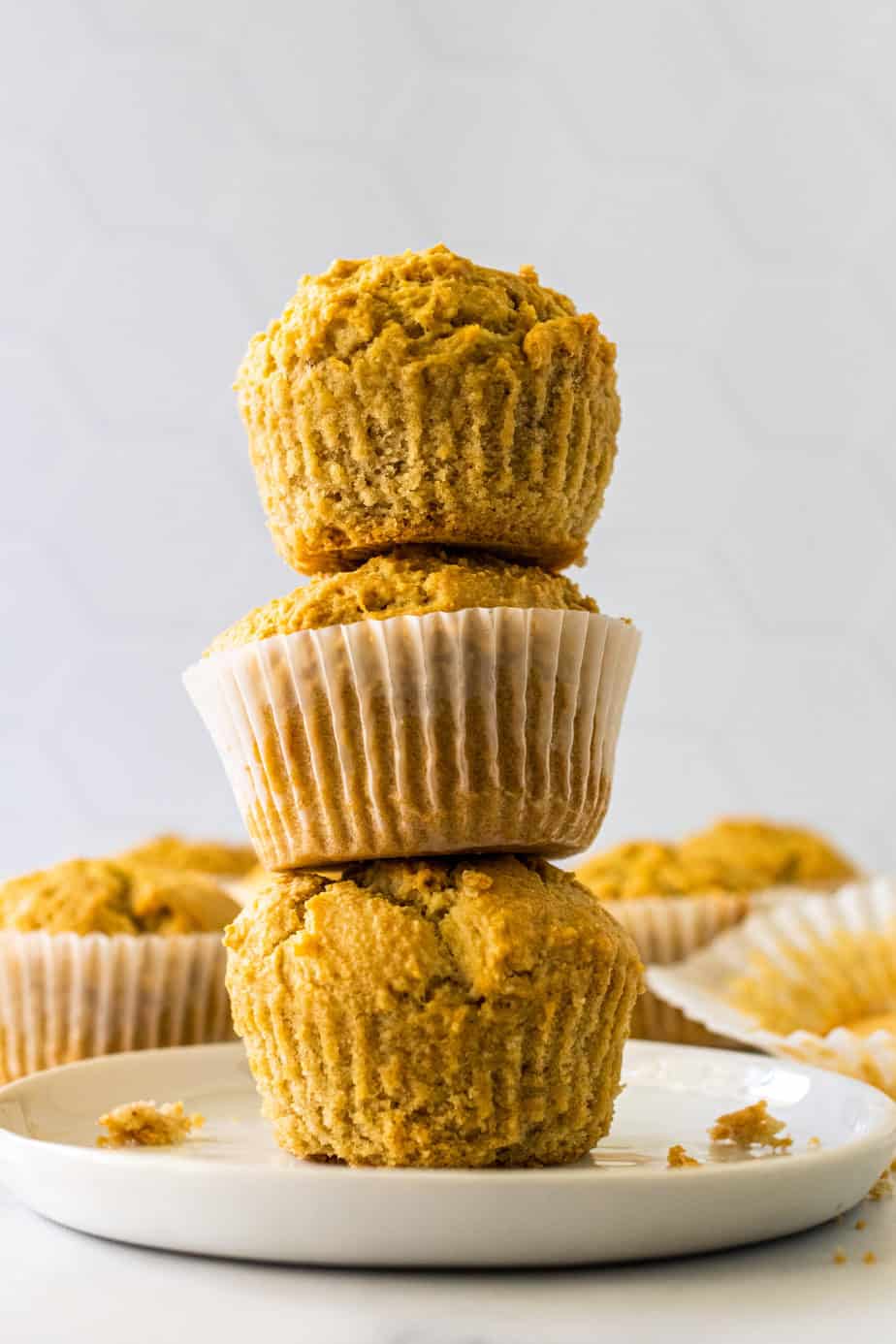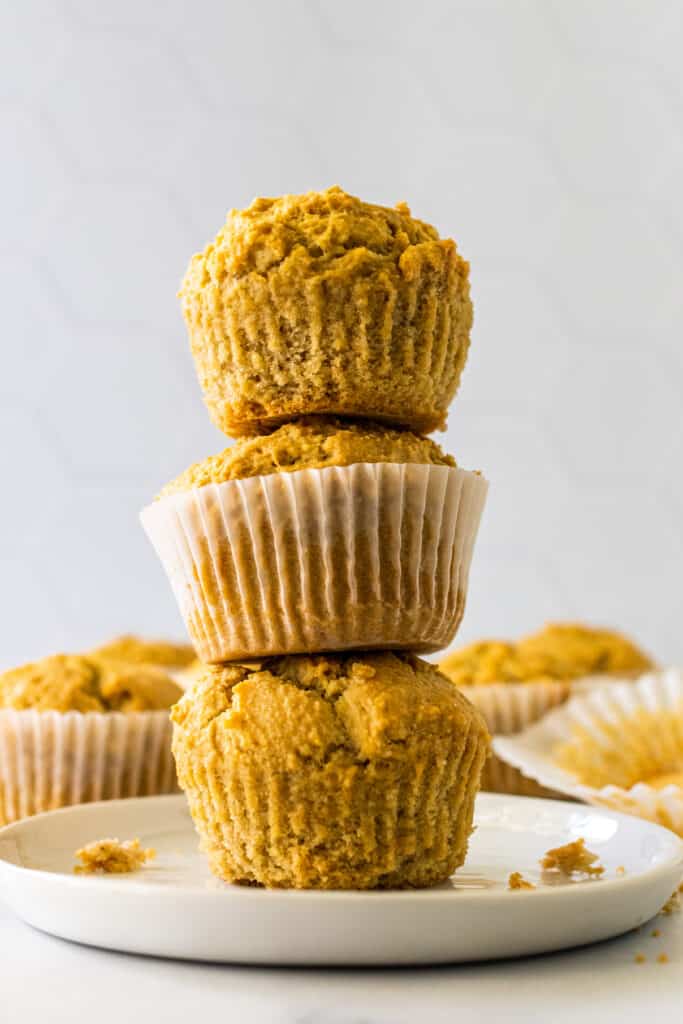 Your new favorite breakfast recipe: keto muffins
This sugar-free muffin recipe couldn't get any easier. Made with just 7 ingredients, including my favorite single ingredient stevia, you can whip this recipe up with one bowl in just 30 minutes. Buttery and slightly sweet, these keto paleo muffins are reminiscent of cornbread, without the grain. You can add in some lemon zest, fresh berries, or even chocolate chips. I like them best plain, lightly toasted, slathered with ghee.
The romantic in me loves the idea of the scent of warm muffins and fresh coffee with a Sunday full of relaxation on deck. The realist in me loves the idea of homemade muffins that I can grab as a quick weekday breakfast for Jack. With this sugar free muffin recipe, I can have both.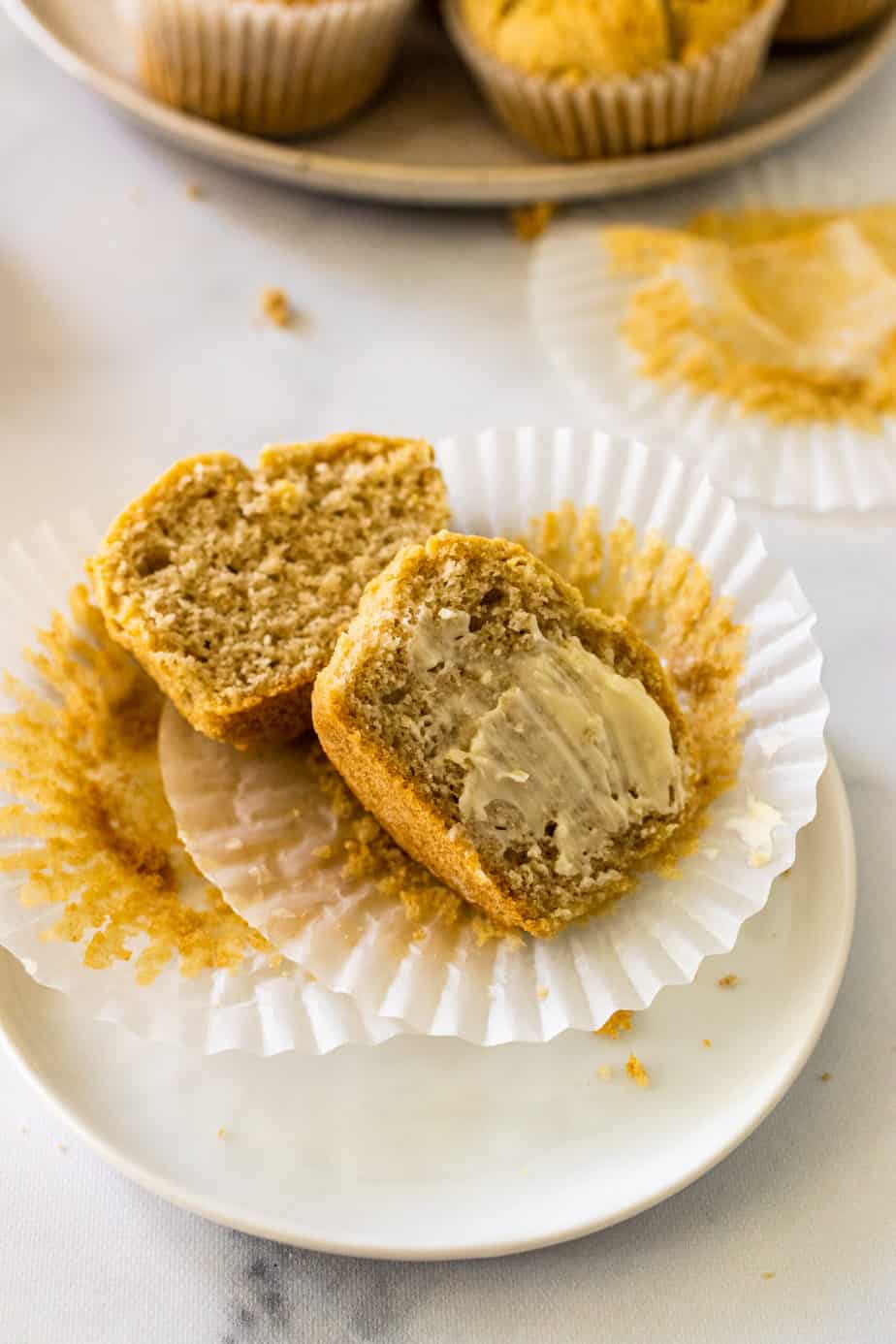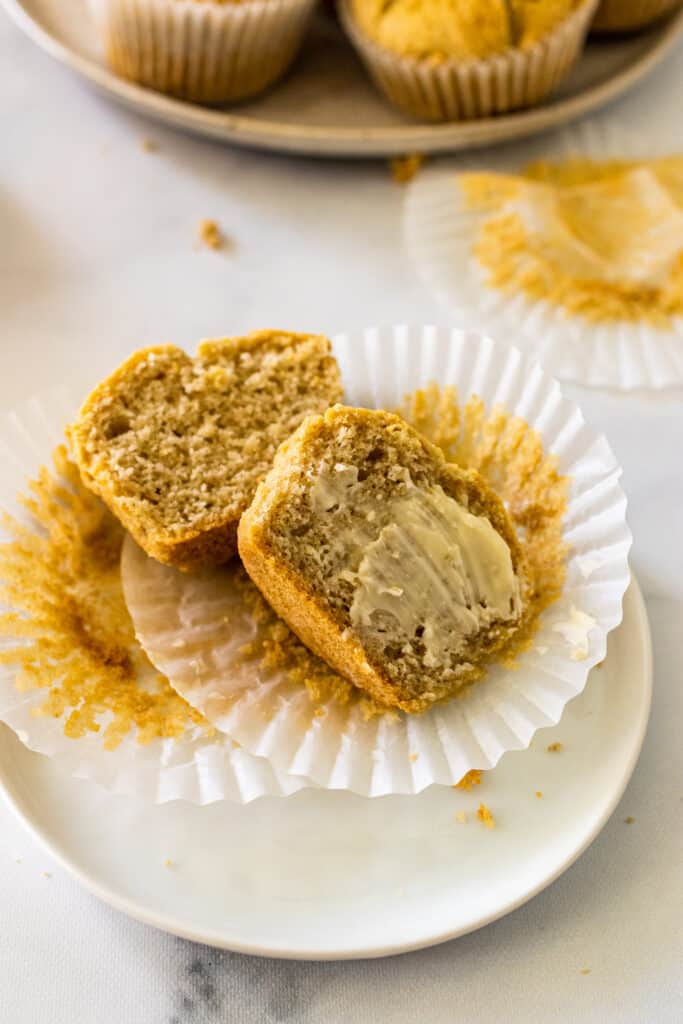 All about the ingredients
For this recipe, I used the best quality stevia I could find: 100% pure Reb A stevia leaf extract in powder form with a single ingredient, no after-taste, and not bitter. Something to note about this stevia: it's 300 times sweeter than sugar, which is why I only used ¼ teaspoon for 9 muffins.
I think the quality really matters when it comes to stevia, and there is a lot of crappy stevia on the market, often mixed with fillers and sugar alcohols to add bulk to the product. You may have noticed I have moved away from sugar alcohols. The reason for that is that they seem to cause bloating and digestive discomfort in many of my readers, and I started to feel the bloat too. If erythritol works for you, that's fine. If coconut sugar works for you that's also fine. However I need a low glycemic sweetener that I digest well, and I think a lot of you do, too.
Almond flour is a wonderful low-carb option, it's delicious and easy to source. You can also use hazelnut flour!
Baking powder to give these beauties rise, get my grain-free recipe to keep these muffins paleo.
Ghee or softened grass-fed butter for amazing buttery flavor! If you're dairy-free use the Nutiva Butter Flavored Coconut Oil.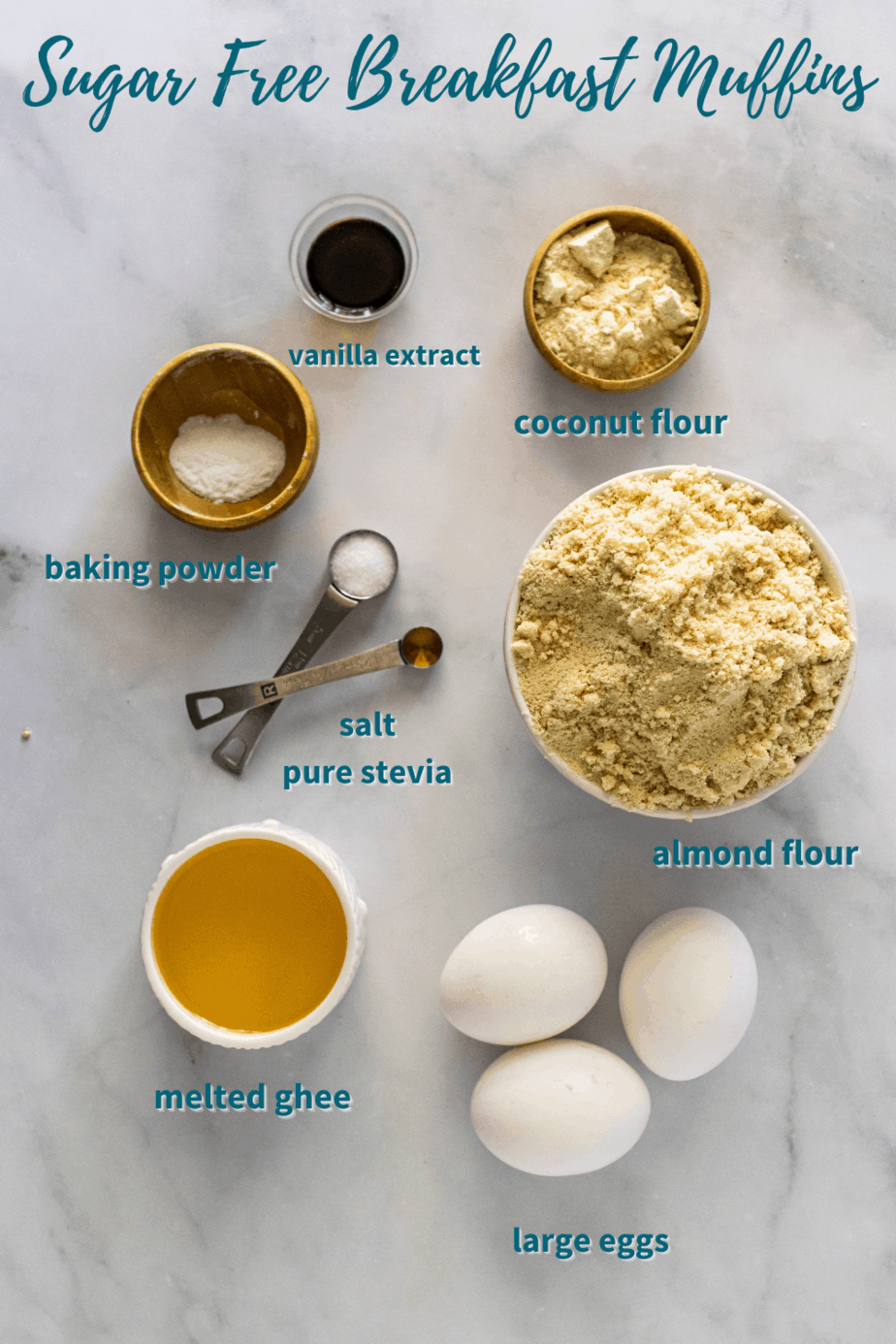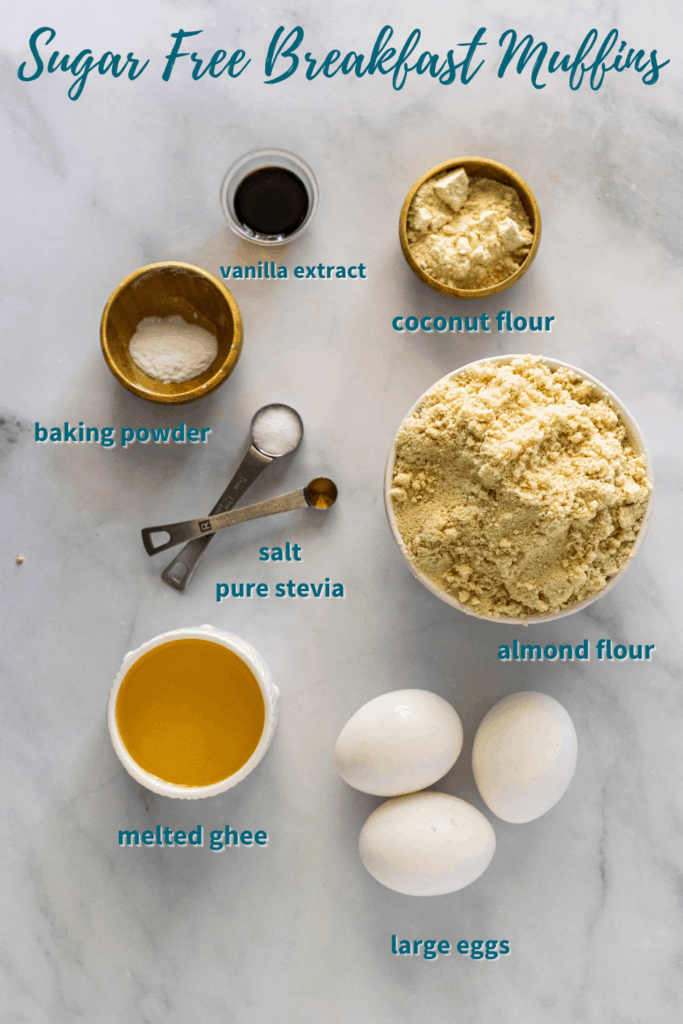 Fun variations for breakfast muffins
Add 1 teaspoon lemon zest, 1 cup blueberries and 1/2 cup of granulated sweetener of choice to make these blueberry muffins.
Add 1/2 cup chocolate chips and up the sweetener if you wish for chocolate chip muffins.
Add in 1 cup mashed banana and 1/2 cup walnuts for banana muffins
Skip the vanilla, add in dried herbs, a splash of vinegar and chopped nuts or bacon for a savory muffin!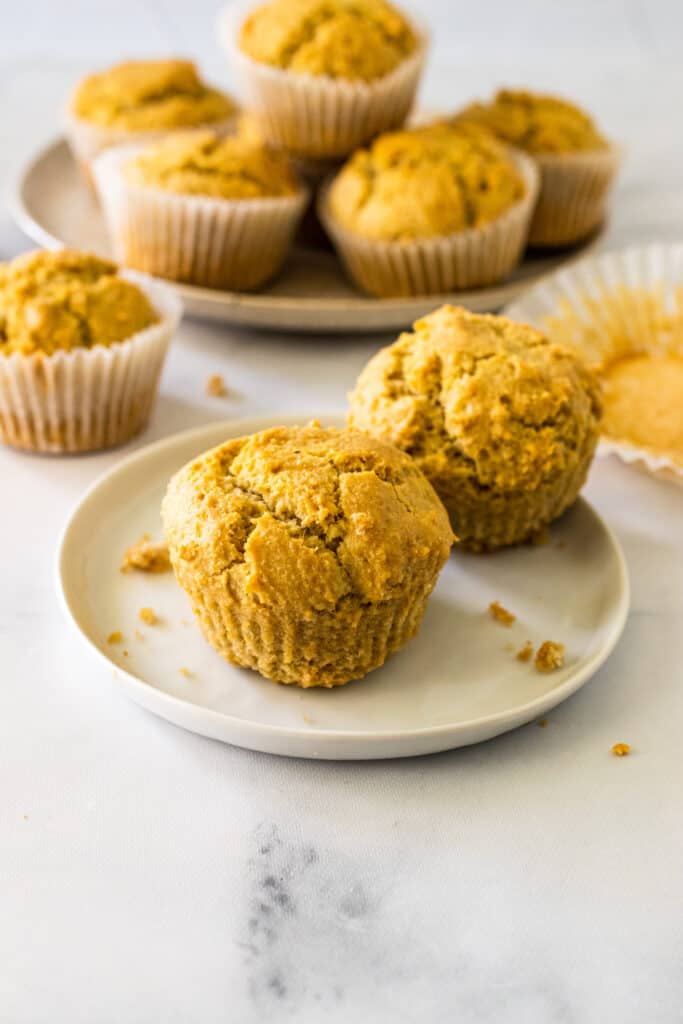 Step by Step Instructions
Start by whisking together your dry ingredients in a bowl. You want to make sure all the clumps are out. Then make a well in the center.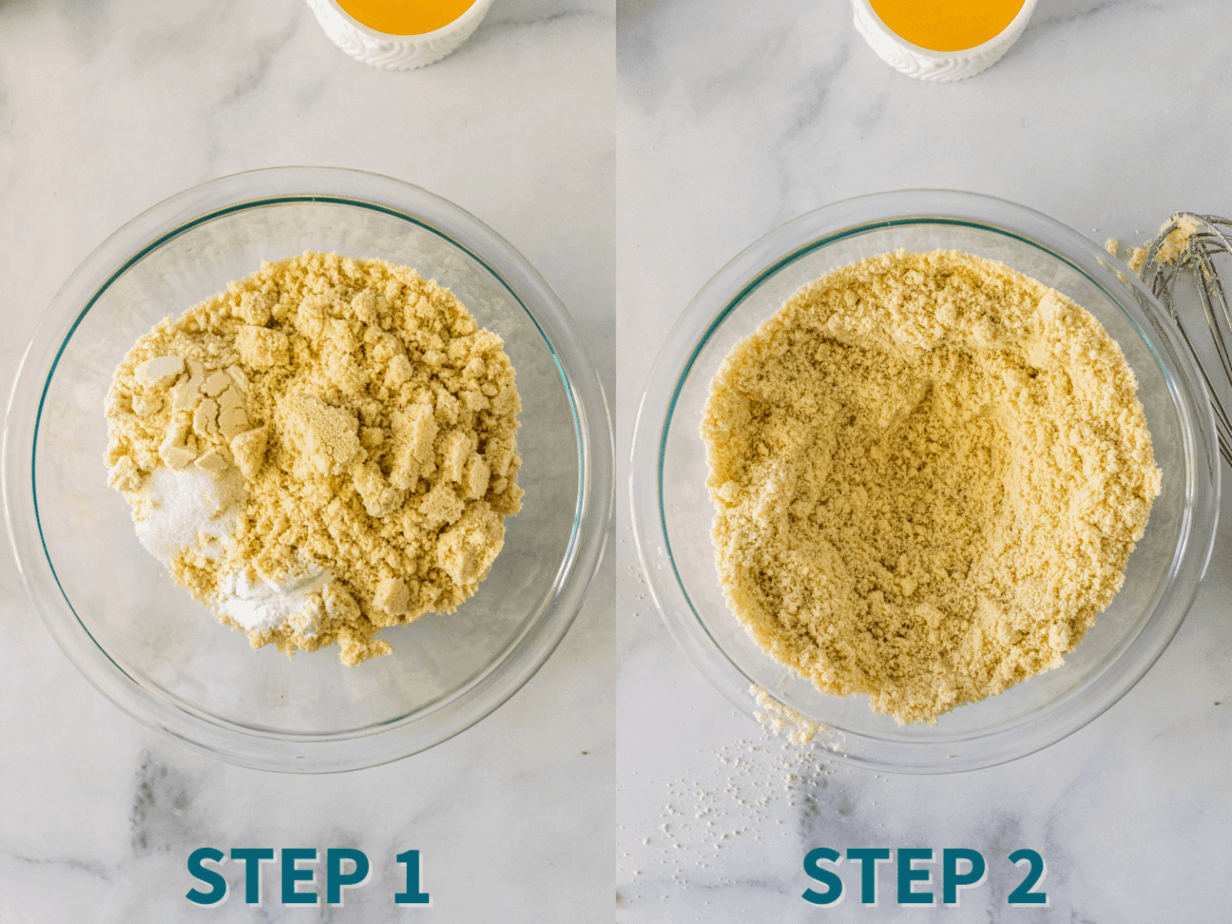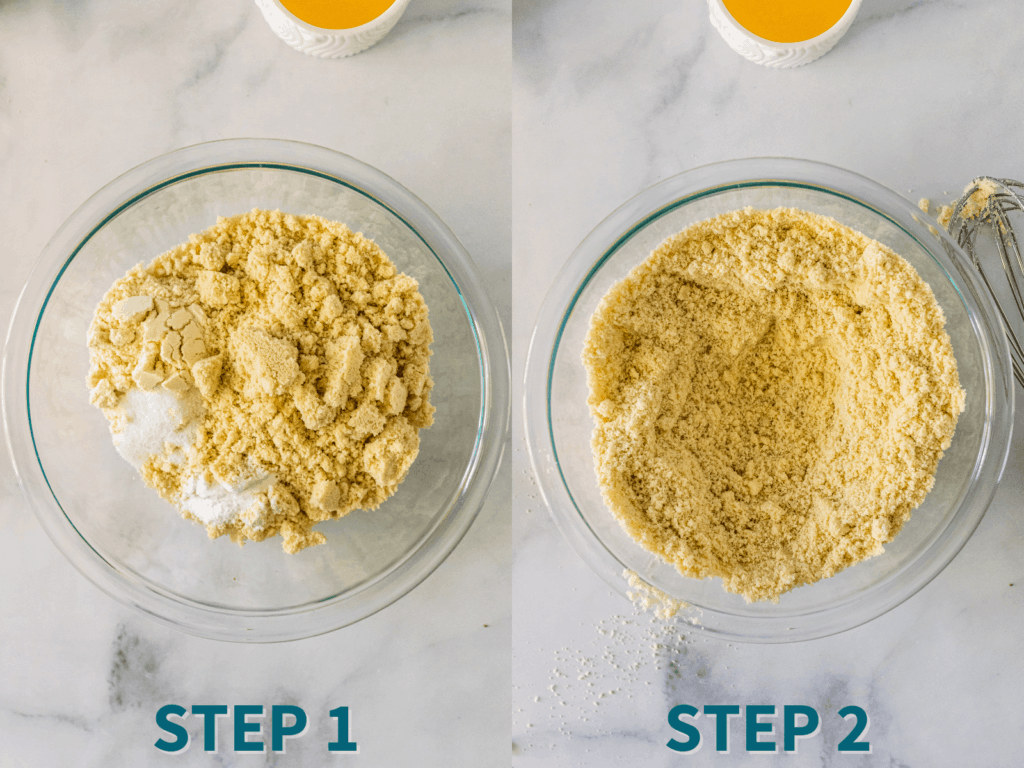 Crack the eggs into the well, add in the melted ghee, stevia, and vanilla extract. It works best when the eggs are at room temperature! Start by mixing the eggs and oil and vanilla together with a whisk then folding in the dry ingredients.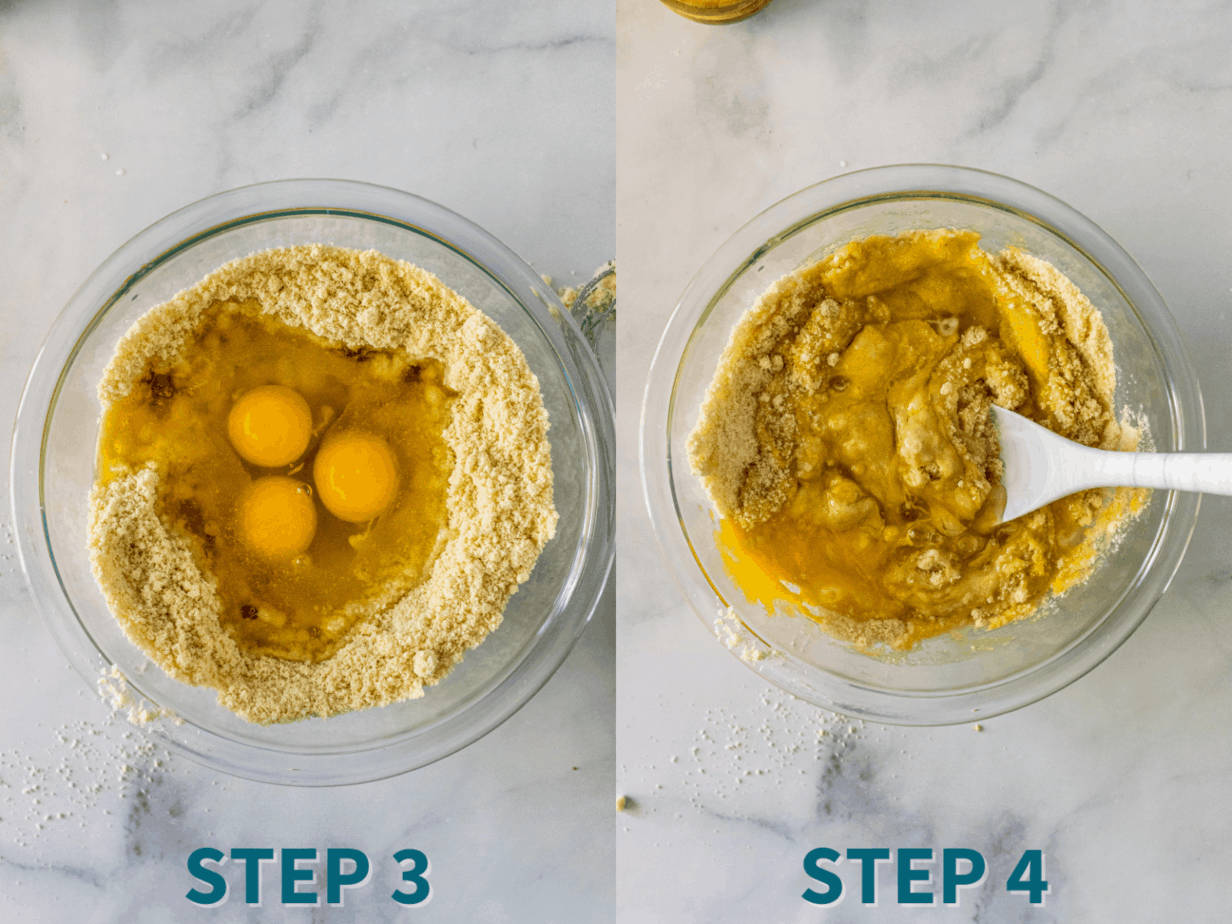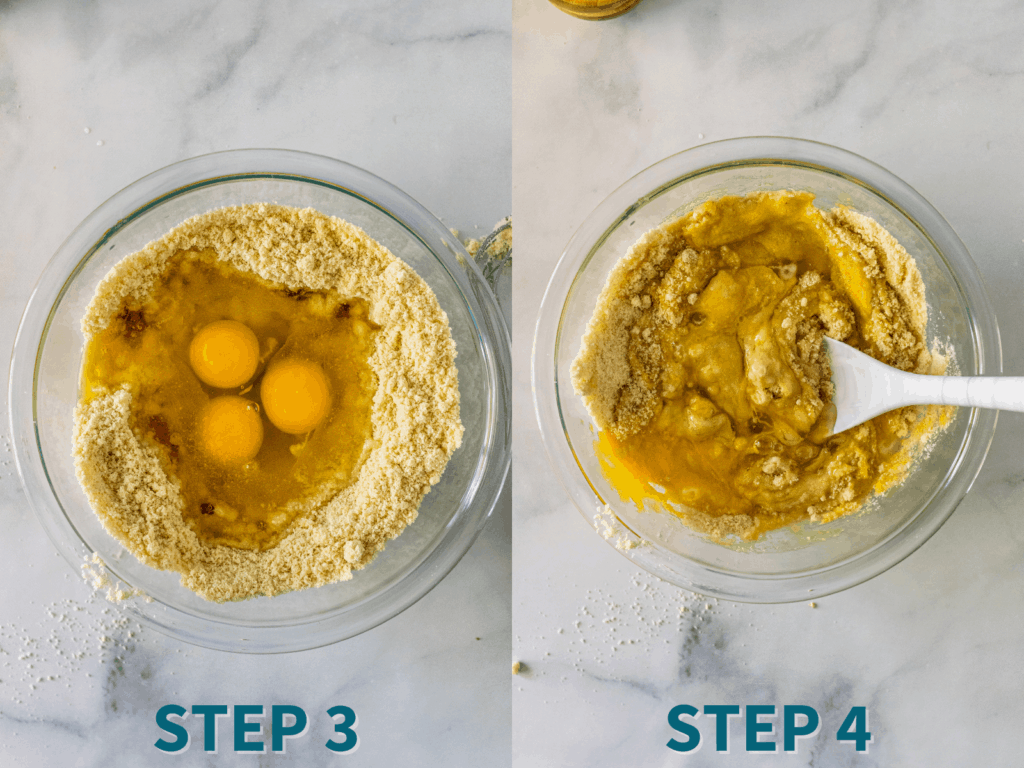 Once well incorporated, divide the mix into nine muffins! Make sure your muffin tin is lined and you distribute the mix evenly.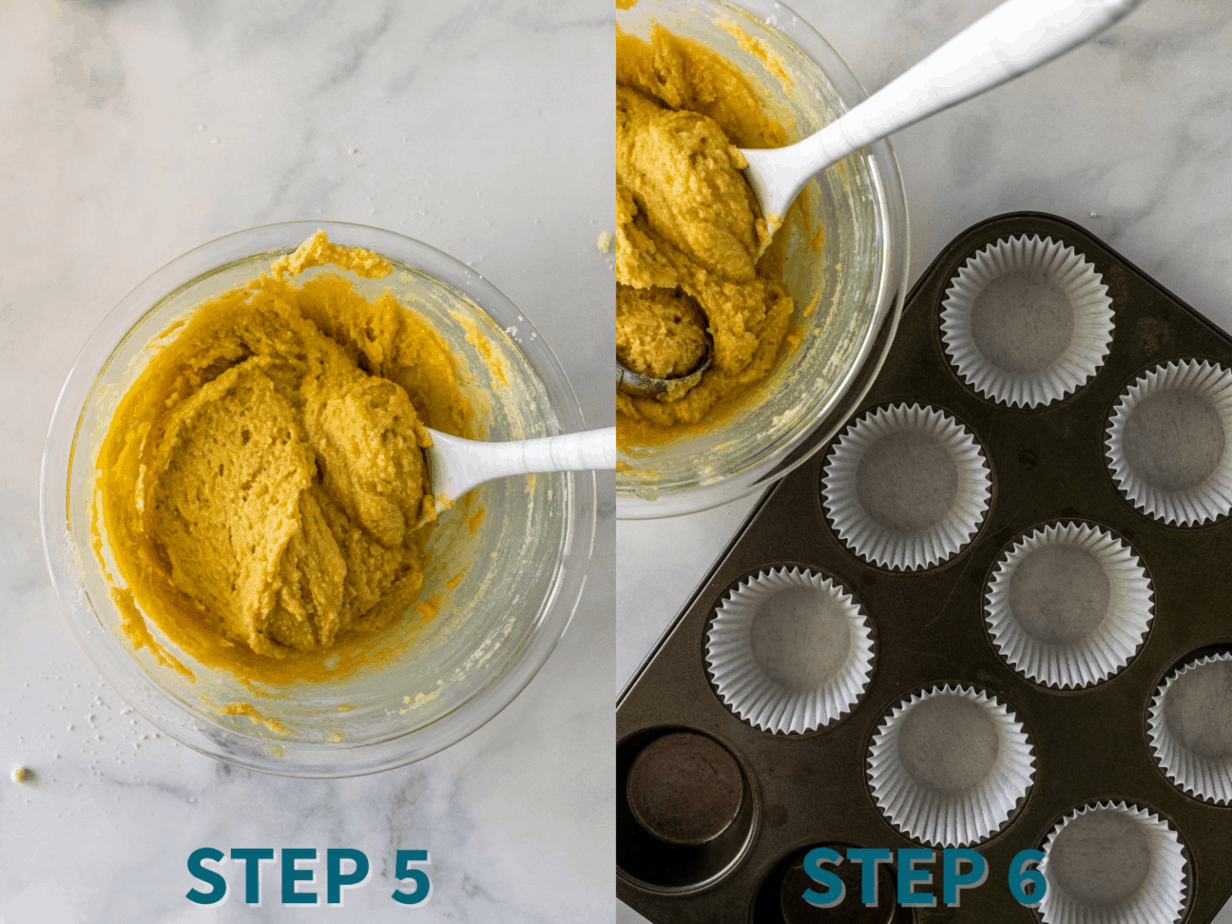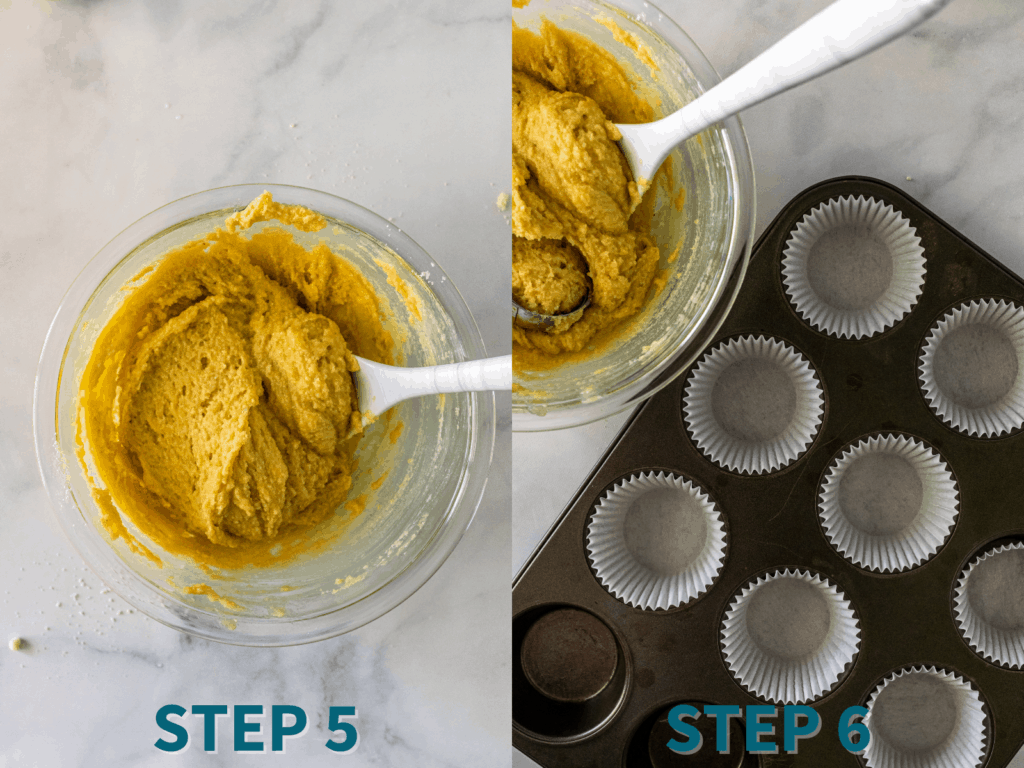 Bake until golden brown, they will puff up look crusty on the outside! Let cool and enjoy!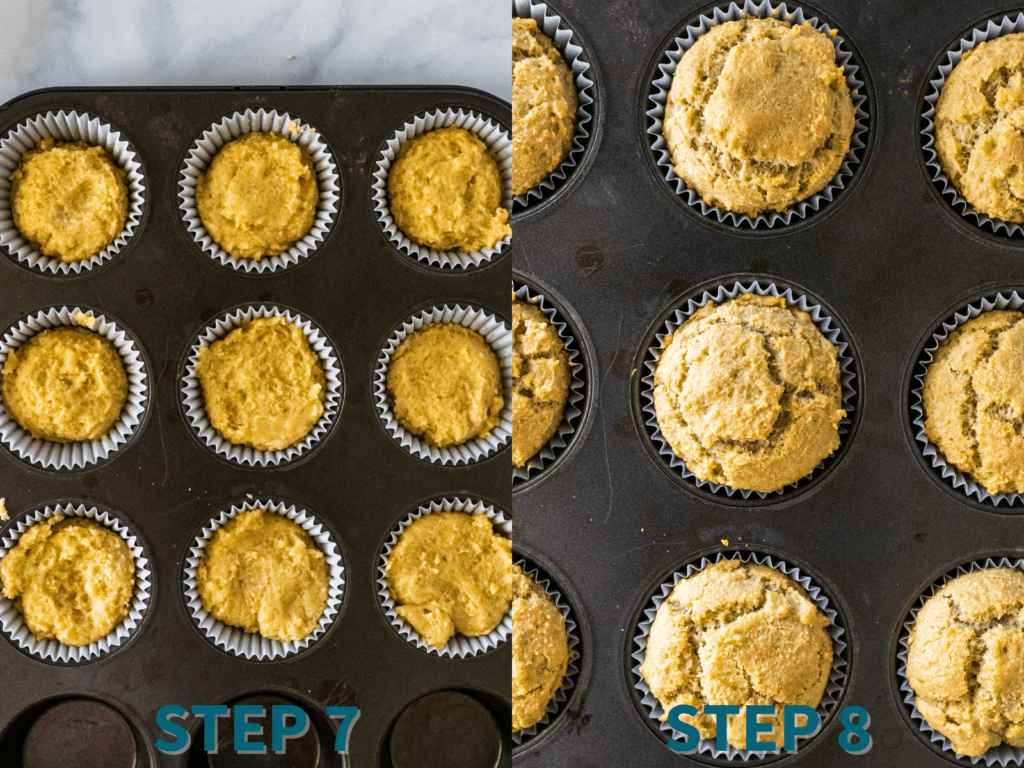 If you're on my newsletter list, I sent out an email with more information about the history of stevia, but If you want to read literature on the effects of different sweeteners on your gut health you can read this scientific review.
For now, let's get to the good stuff.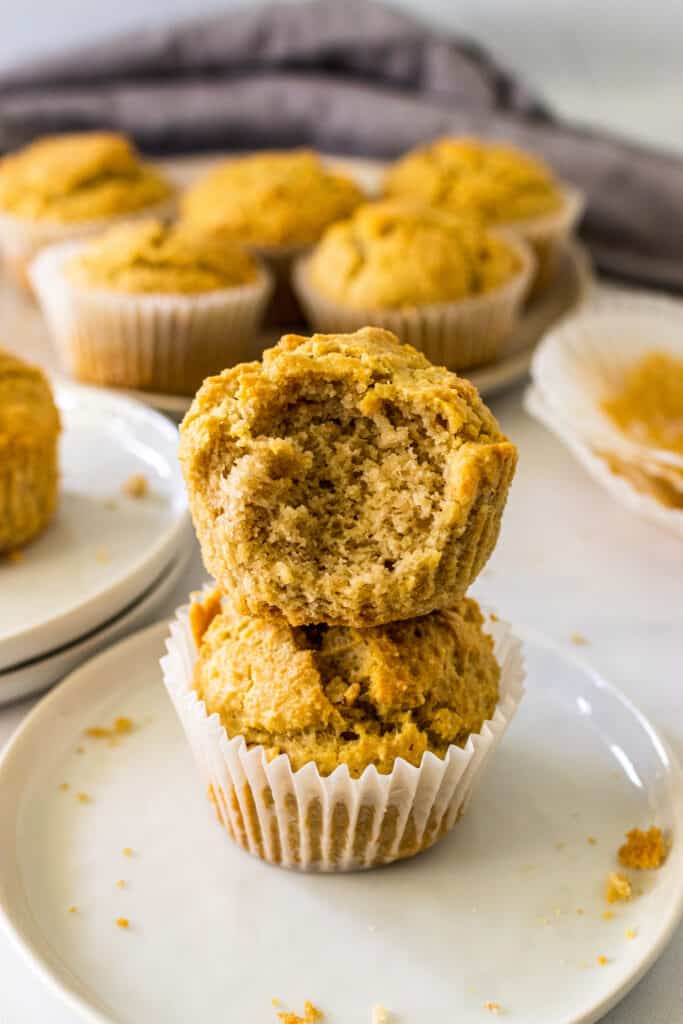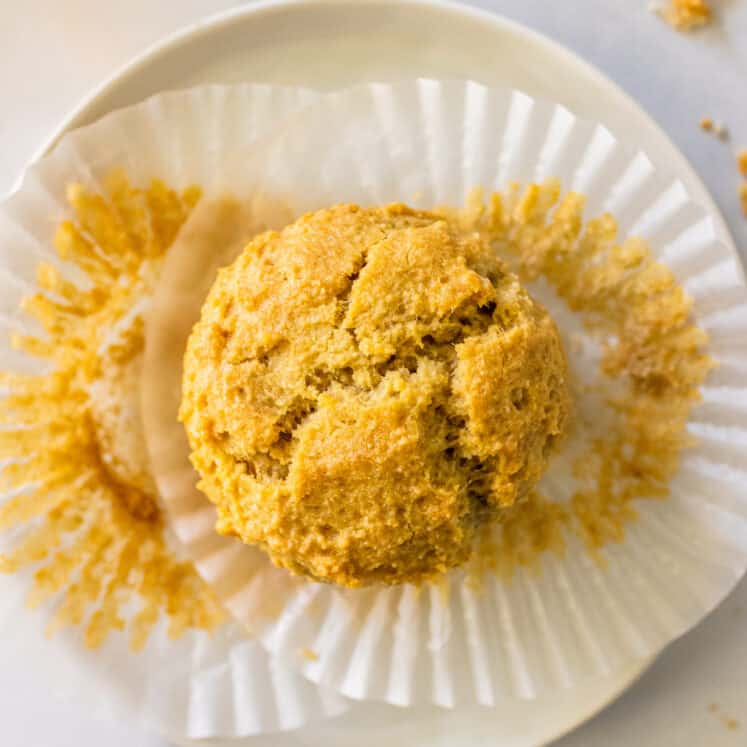 Sugar Free Breakfast Muffins (One Bowl, Keto, Grain-Free, Gluten-Free, 30 Minute Recipe)
---
Author: Cristina Curp, FNTP
Prep Time: 10 minutes
Cook Time: 20 minutes
Total Time: 30 minutes
Yield: 9 muffins 1x
Category: Breakfast
Method: Bake
Cuisine: Muffin
Description
Buttery and delicious breakfast muffin that are grain-free and sugar free.
---
---
Instructions
Pre-heat oven to 350°F. Line a muffin pan with 9 liners (I like these nonstick silicone liners). 
In a large bowl, whisk together the dry ingredients. 
Then make a well in the center and add in the wet ingredients. Mix to combine. 
Fill the liners with 1/4 cup mix. 
Bake for 20 minutes or until puffed up and golden.
Remove from the oven, let cool and enjoy. 
Store in an airtight container in the fridge for a week. Toast to reheat.
Recipe Notes:
See post for ingredient info and variations.
If you don't do stevia 1/2 cup granulated sweetener of choice will work. 
Nutrition
Serving Size: 1 muffin
Calories: 277
Fat: 25.7g
Carbohydrates: 7g
Fiber: 3.5g
Protein: 7g
Keywords: sugar free muffin