When I was a child my mother always made Banana Nut Muffins when we had too many overripe bananas in the house. She didn't bake a lot, so this was really a special treat. I love recreating this nostalgic recipe but in a healthier way. These Sugar-Free Banana Nut Muffins are truly delicious while also being packed with healthy fats, and allergen friendly.
Table of Contents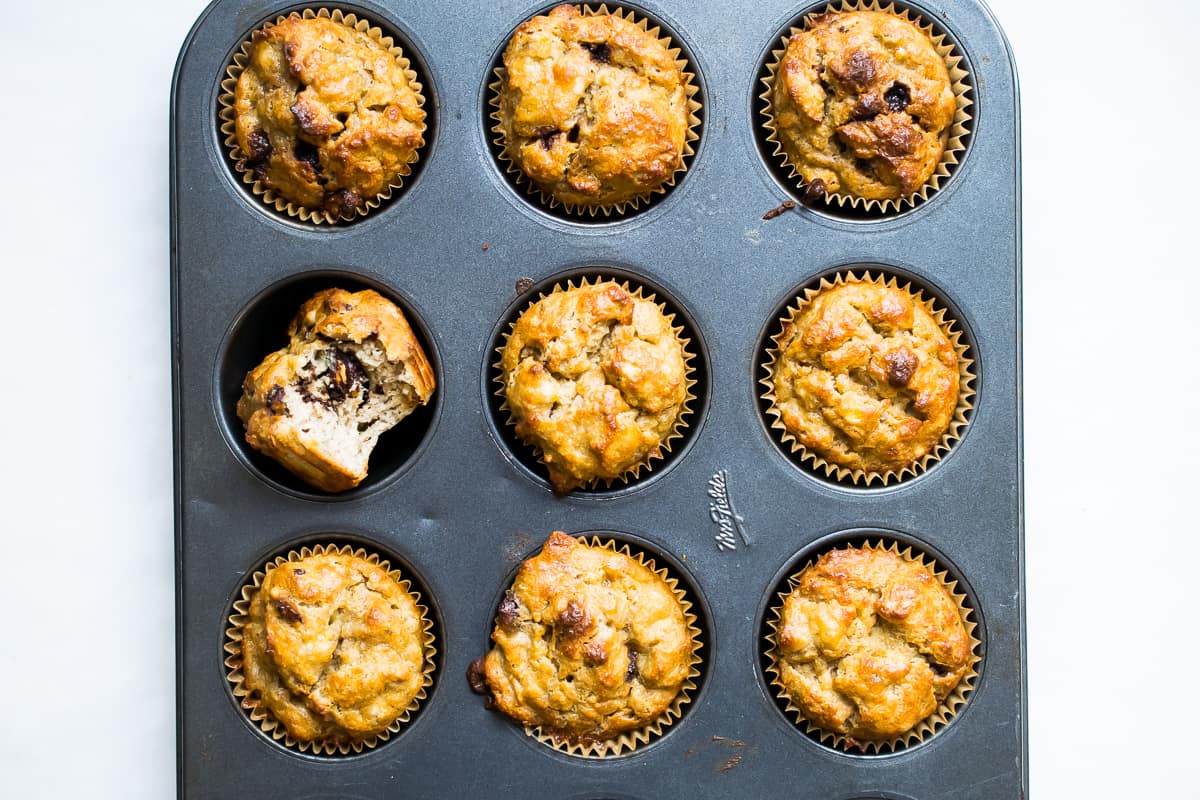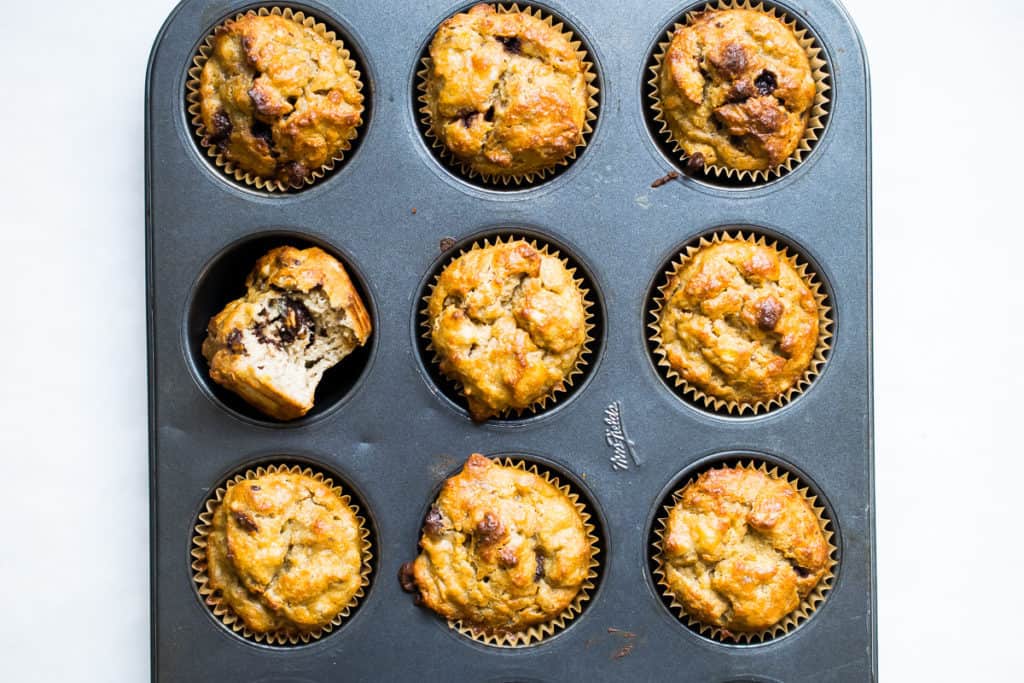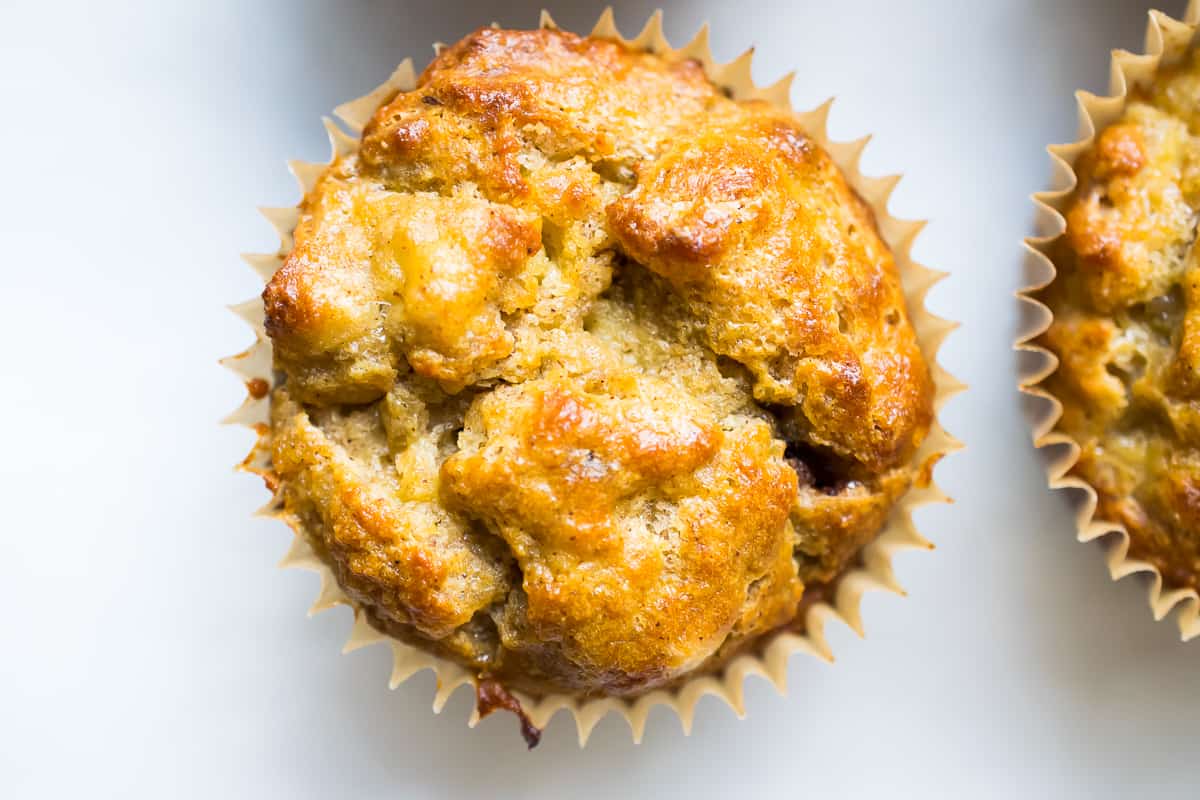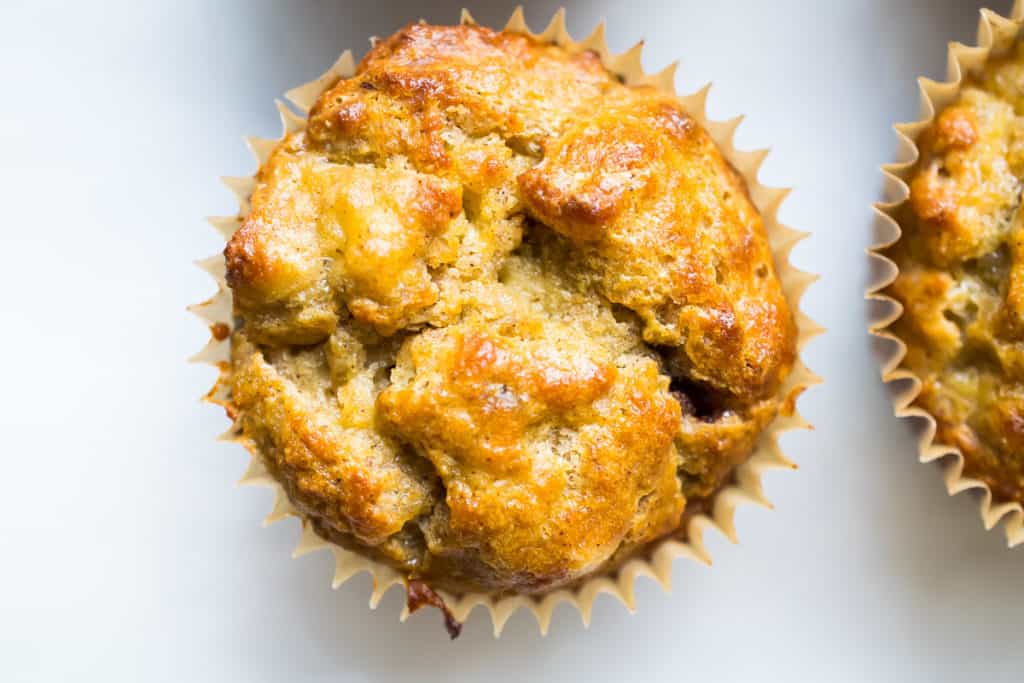 Banana's Sweet Enough
A single medium-sized banana contains 14 grams of sugar and 6 grams of starch (1). You know bananas are ripe when their skin is fully yellow and starts getting brown specs. The more specs the sweeter it is. For these muffins, we're using 4 bananas! That's plenty of sweet for these muffins which make a great snack or breakfast! Bananas also have potassium, magnesium, phosphorus, vitamin C, folate, and choline! So don't write them off. I've always loved bananas!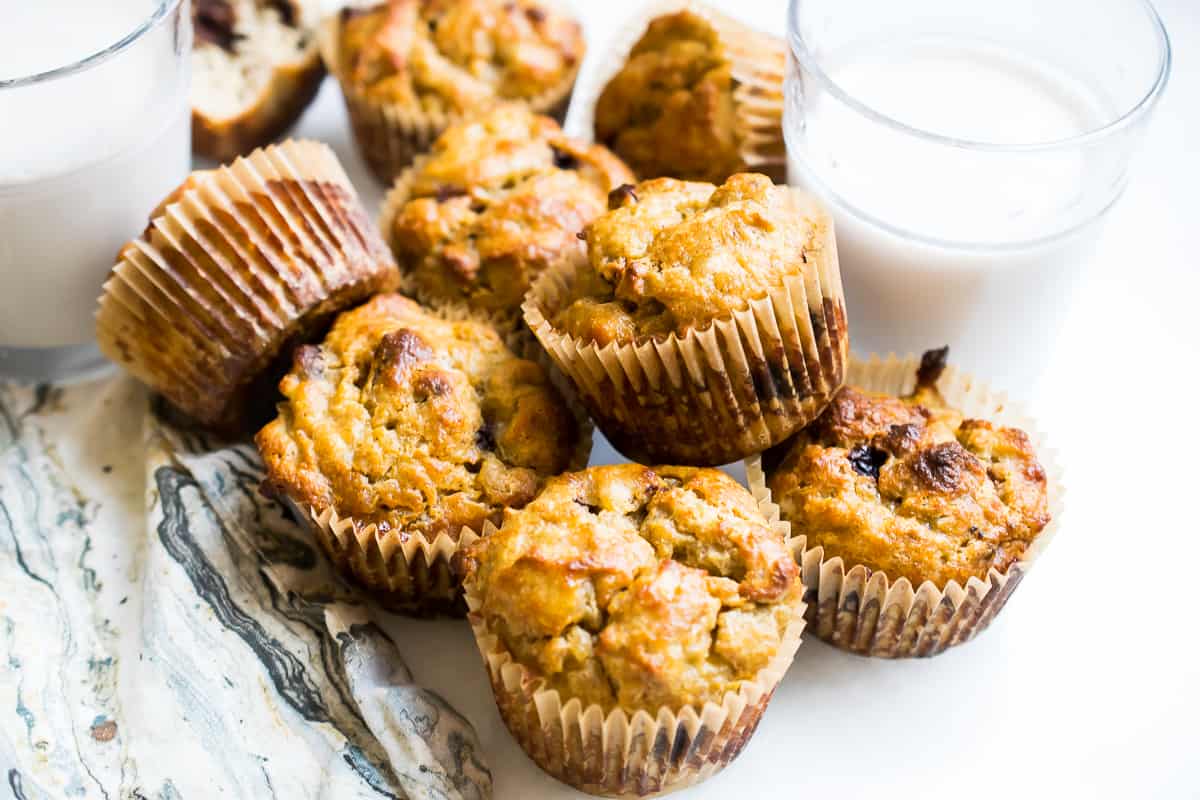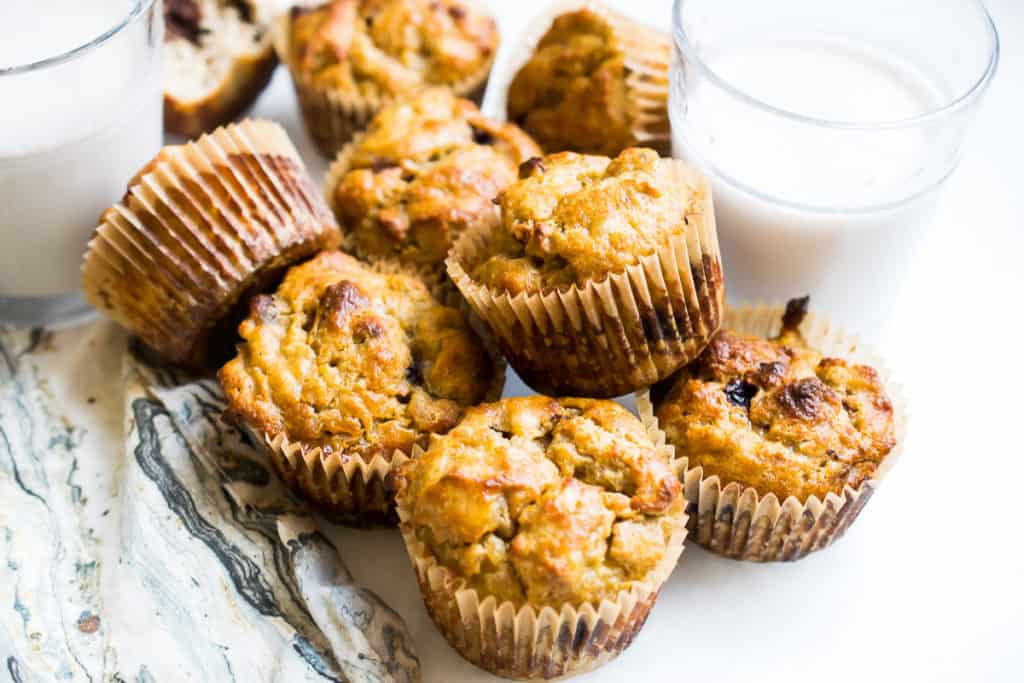 Are These Low Carb?
Yes! Perhaps not by keto standards, but at 14.4 grams of total carbs (6.1g sugar from banana) per muffin with 3.7g fiber that's darn good. Compare to a Banana Nut Muffin from Au Bon Pain at 66 grams of the total carbs (34 grams of sugar) and 3 grams fiber.
Carbs are not the devil and by no means am I saying that a regular banana nut muffin is too. However, here at TCK, we focus on using food to heal. The fact of the matter is that blood sugar regulation is a HUGE part of that. So I opt for my Sugar Free Banana Nut Muffins so I can enjoy a wonderful treat that reminds me of my momma while staying healthy too!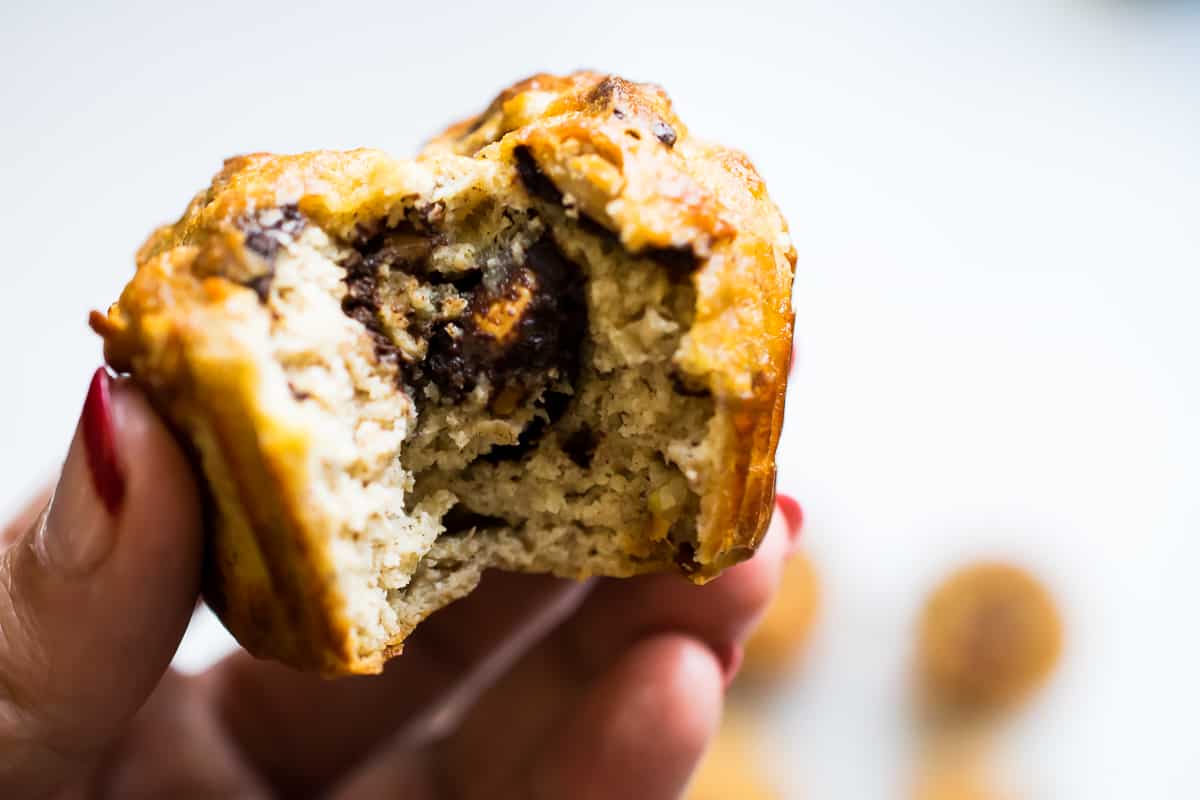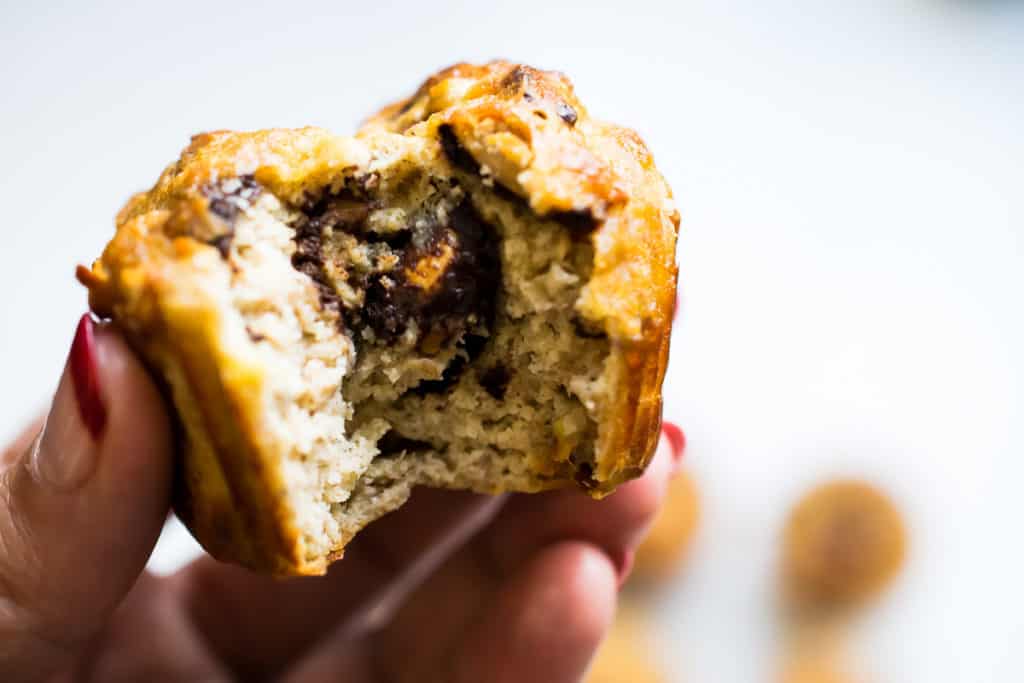 Not Your Average Nuts
Yeah, I used Hu chocolate covered cashews for these. You can use regular nuts if you like, or skip the nuts and add in chocolate chips. Just a bit. But the chopped up chocolate nuts really give these sugar-free muffins that extra oompf.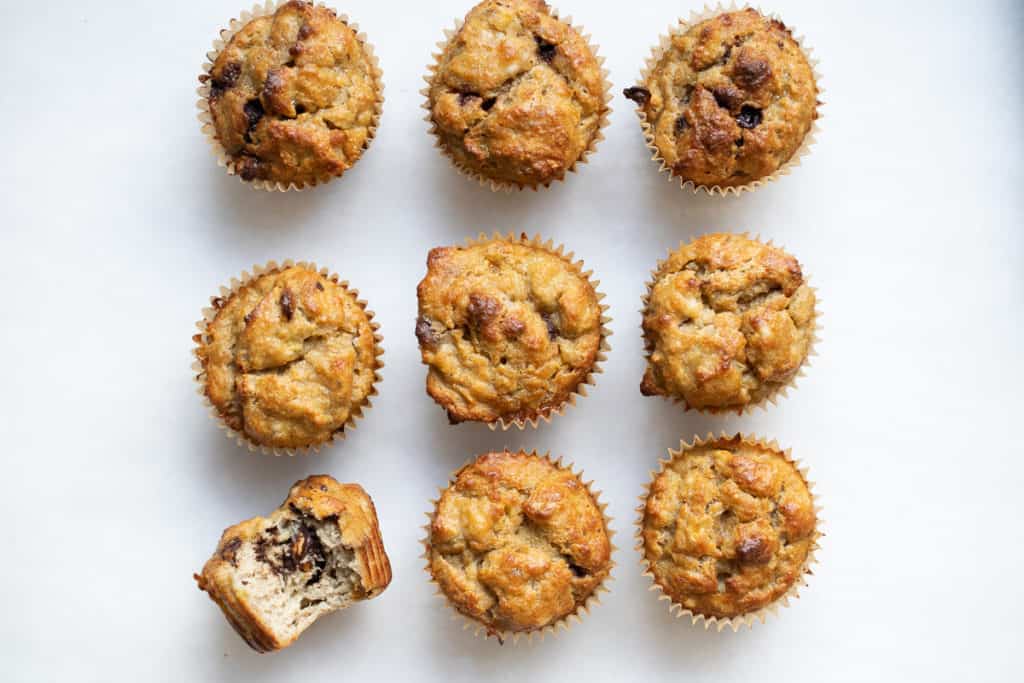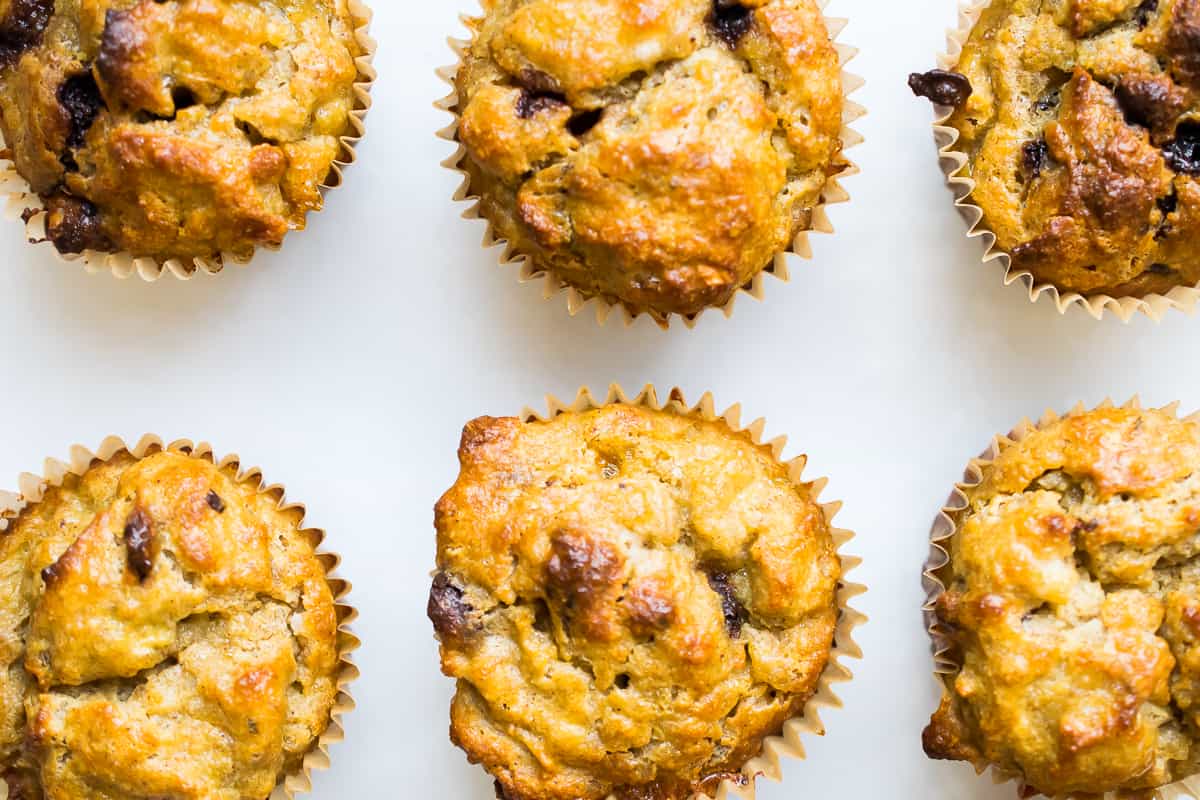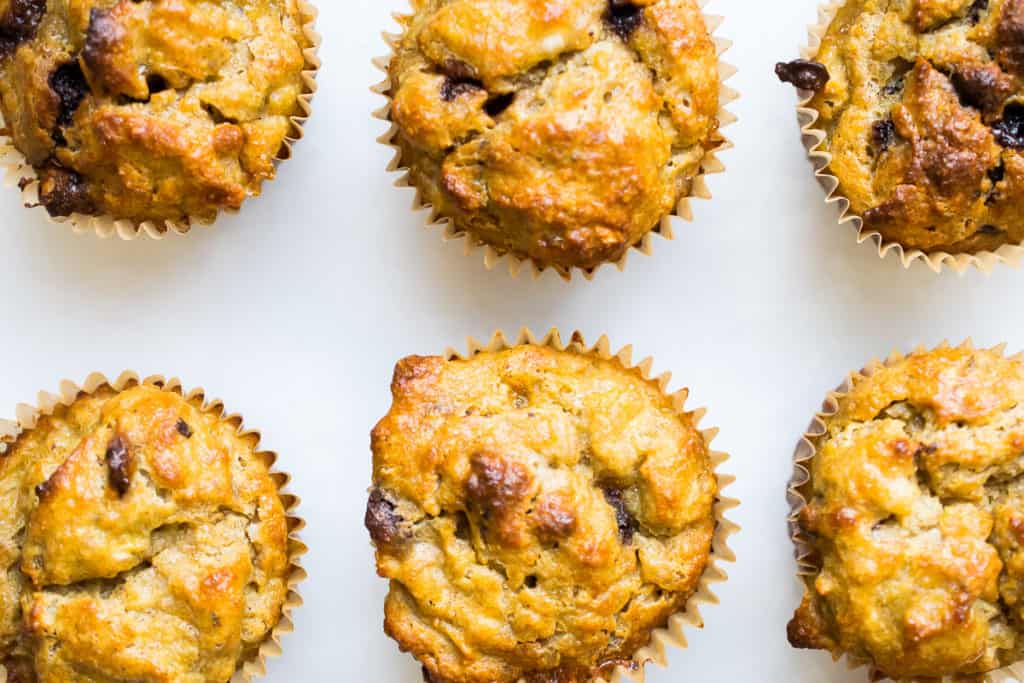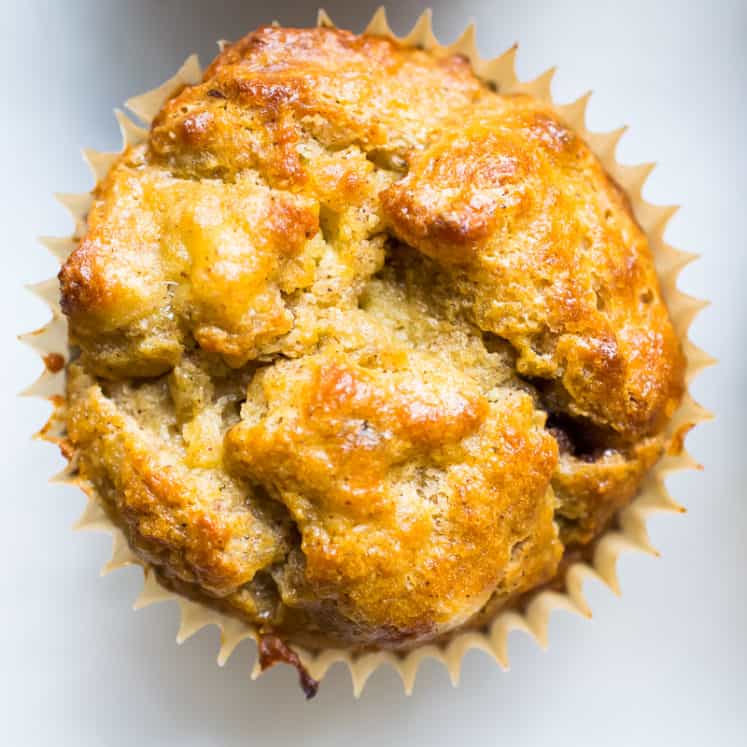 Sugar Free Banana Nut Muffins (gluten free, dairy free)
---
Author:
Prep Time: 10
Cook Time: 30
Total Time: 40 minutes
Yield: 12 1x
Category: Muffins
Method: Baking
Cuisine: Healthy
Diet: Gluten Free
Description
Low carb-ish, deliciou0s sugar free muffins that are great for breakfast!
---
Scale
Ingredients
4 ripe bananas
3 large eggs, room temp
1 teaspoon vanilla extract
1/4 cup melted butter or coconut oil
1 1/2 cup almond flour (this one)
1/4 cup coconut flour (this one)
1/2 teaspoon baking powder (this one)
1/4 teaspoon fine salt
1 teaspoon cinnamon
1/4 cup chopped up chocolate covered nuts (I used these) or chocolate chips
---
Instructions
Preheat your oven to 350F. Line a muffin pan with muffin liners.
In a large bowl mash the bananas, then add in the eggs, vanilla, and butter. Whisk vigorously until the mix is thick and frothy.
In a separate bowl combine the almond and coconut flour with salt, baking powder, and cinnamon. Whish to combine.
Slowly add the flour mix to the wet mix and fold it in. Once fully incorporated fold in the chopped nuts or chocolate chips.
Distribute the batter into the muffin pan. Bake for 30 minutes or until golden brown and firm to the touch. Let cool for 10 minutes before serving.
Nutrition
Serving Size: 1 muffin
Calories: 192.3
Sugar: 6.1g
Sodium: 97.9g
Fat: 13.5g
Saturated Fat: 4.1g
Carbohydrates: 14.4g
Fiber: 3.7g
Protein: 5.5g
Cholesterol: 51.2g
Keywords: sugar free banana nut muffins