This paleo carrot cake is absolutely divine! Decadent and authentic tasting but made with wholesome ingredients. A one-bowl recipe that comes together super easy, bakes up in a loaf pan, and makes a stunning and decadent carrot cake that's pretty good for you too!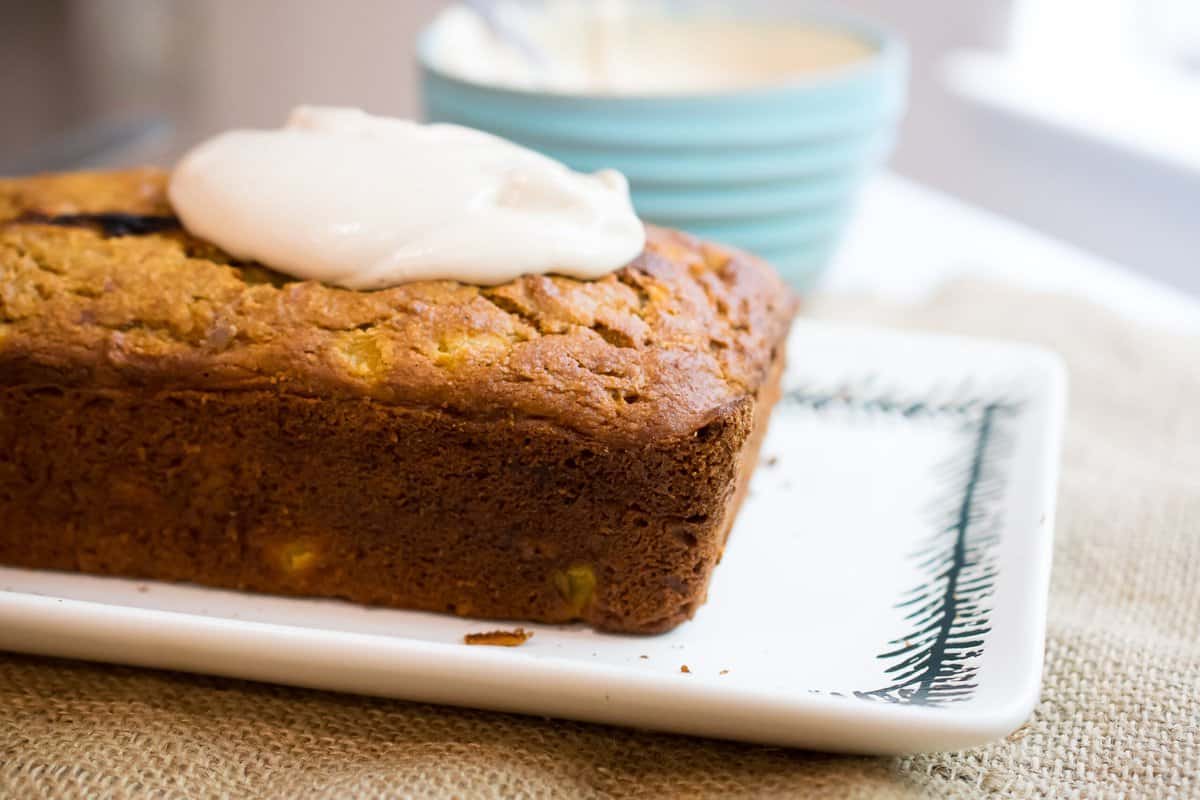 Table of Contents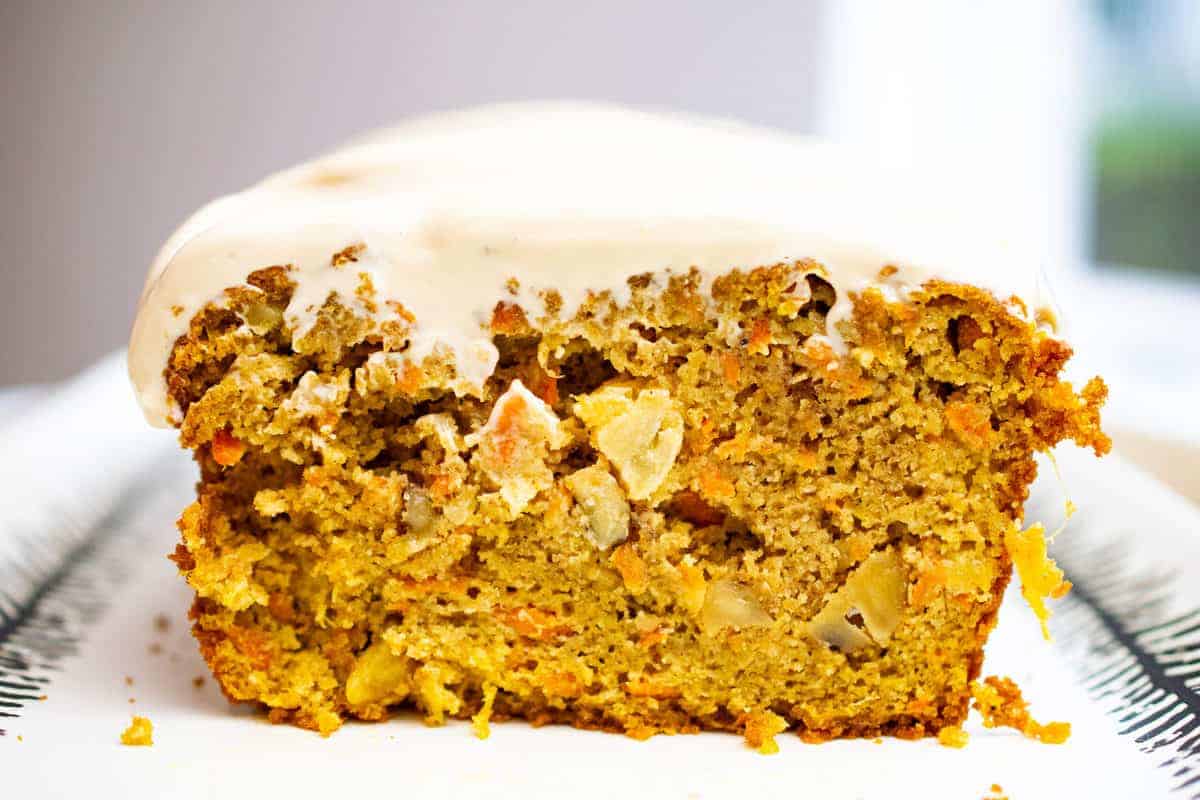 The BEST Dairy Free + Gluten Free Carrot Cake
This recipe is SUPER easy! The cake comes together with one mixing bowl and a loaf pan and the frosting is a simple blender batter recipe. You can't go wrong. Then it tastes AMAZING. Perfectly spiced, sweetened with coconut palm sugar and pineapple. This cake skips the raisins (gross), and adds in walnuts. The crumb on this moist cake is perfect and it serves up beautifully with the Cashew Cream Cheese Frosting.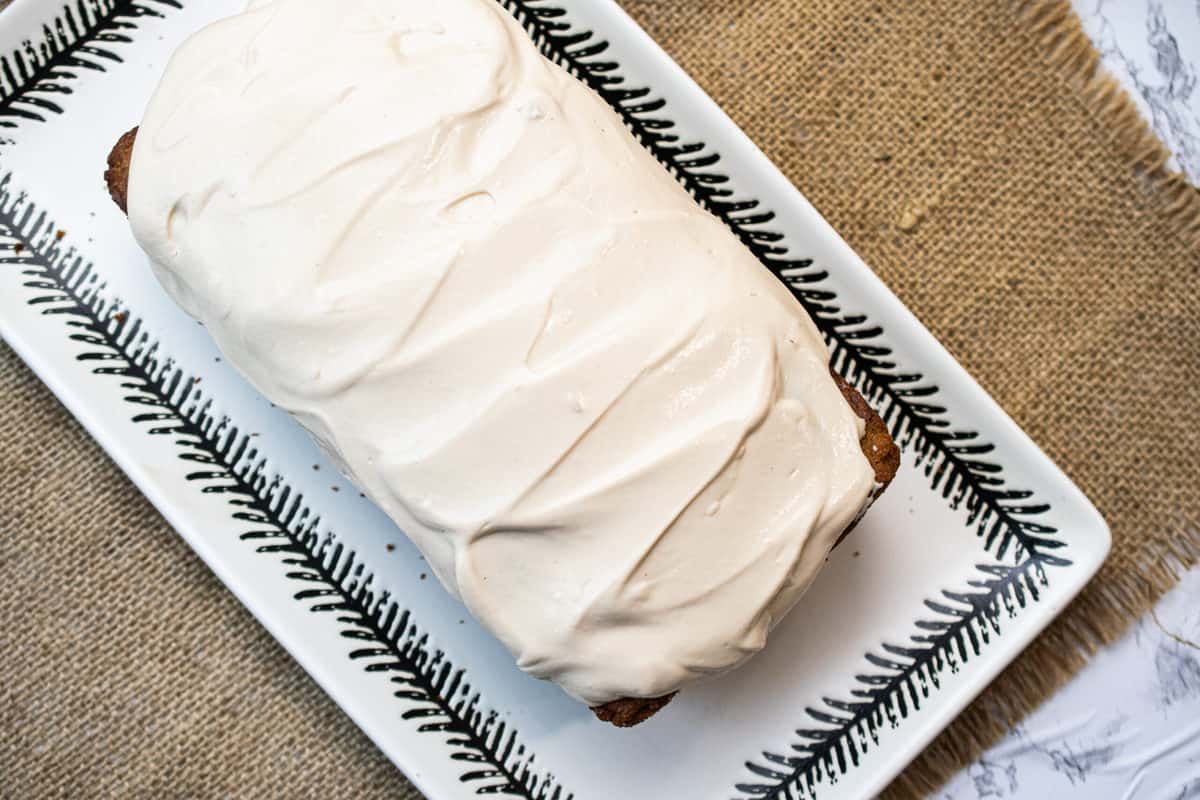 Paleo Carrot Cake Ingredients
Nothing fancy here, just simple, everyday paleo ingredients that come togethet to make a truly epic carrot cake.
Almond Flour I prefer the find ground, blanched almond flour as it results in a better texture. Blanched almond flour is just flour made of almonds that have had the skins removed.
Arrowroot Flour, cassava or tapioca starch, just a little bit, this helps with the texture of the cake dramatically.
Coconut Sugar this is the ONLY coconut product in the cake, so if you're coconut free just use another granulated sweetener.
Crushed pineapple, I prefer this for added sweetness than the traditional raisins. The pineapple gives a lovely Morgning Glory flavor.
Cinnamon, nutmeg and ginger for the perfect spice.
Plenty of freshly grated carrots, of course.
For the Cashew Cream Cheese frosting you will also want to grab some cashews and lemons!
Grain Free Baking Powder, I recommend my Legit Baking Powder!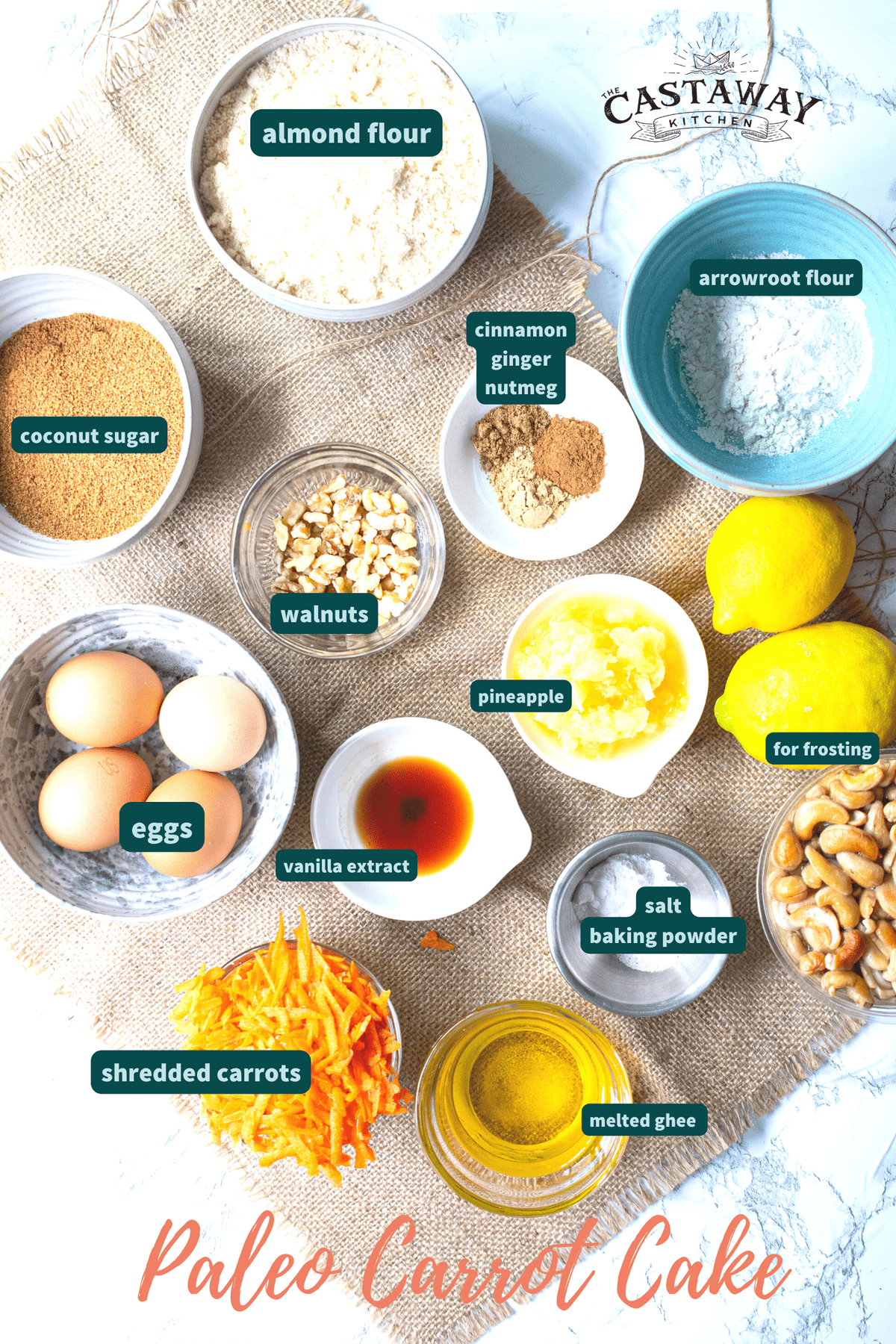 Step by Step Easy Grain Free Carrot Cake
Combine the flours, salt and baking soda in a large mixing bowl.
Add in the spices and whisk.
Create a large well in the center of the bowl.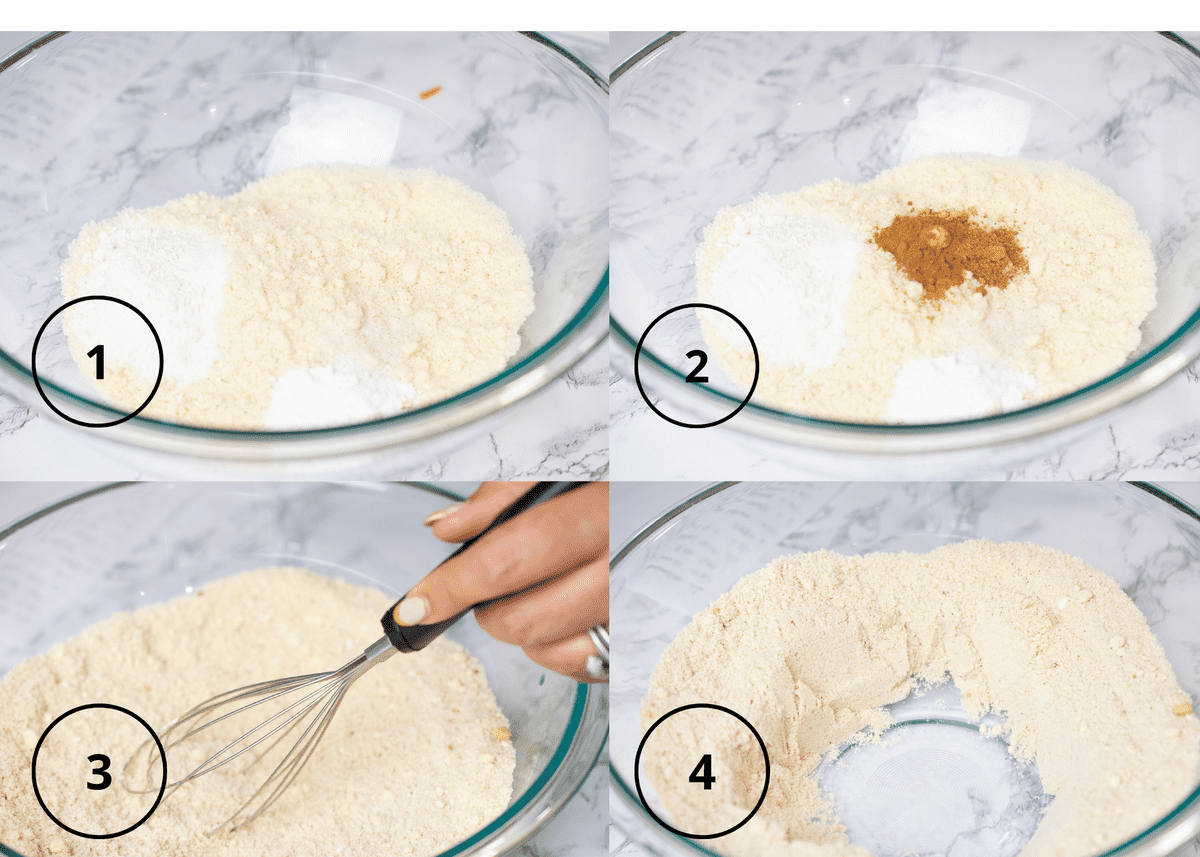 Add the coconut sugar, eggs, ghee and vanilla to the well.
Whisk until frothy, then fold in the flour mix.
Add in the grated carrots, pineapple and walnuts and fold in.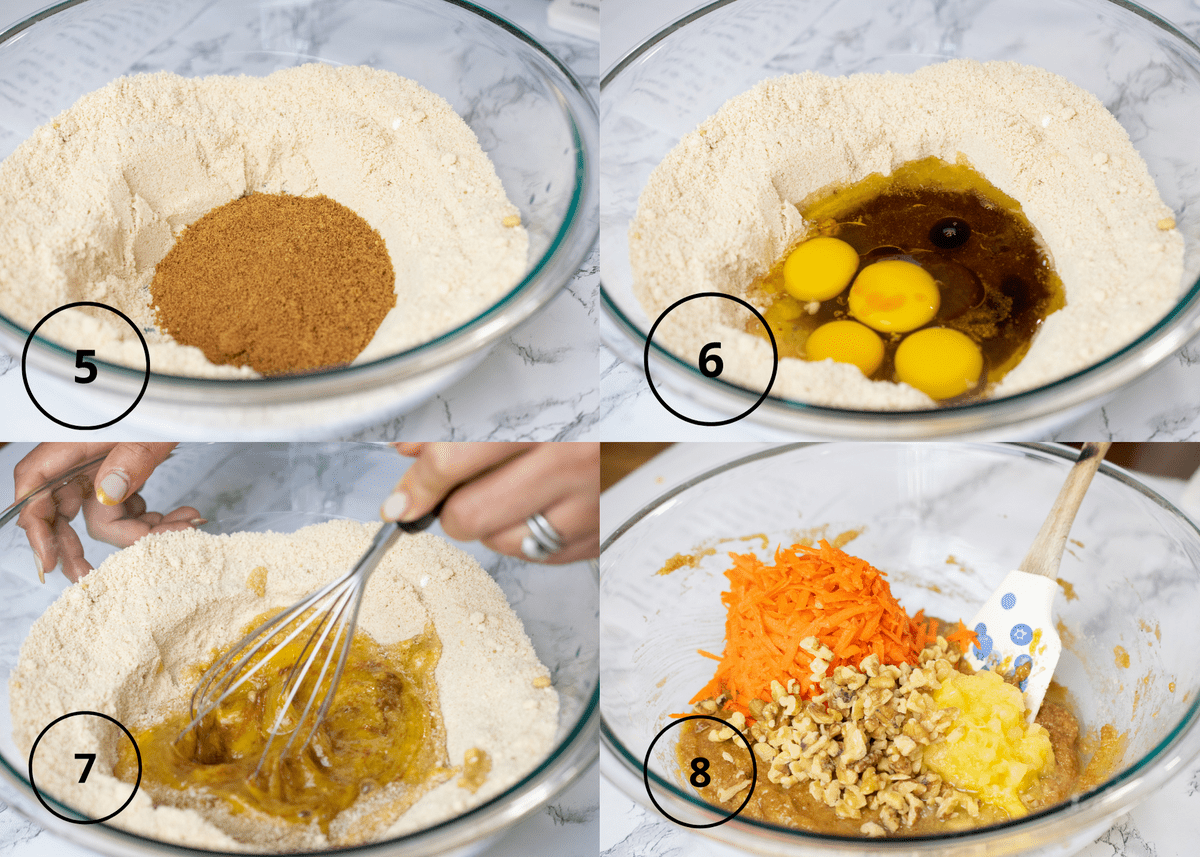 Transfer the batter to a greased loaf pan and bake at 350F for 55 minutes.
Let cool completely after baking.
Make the Cashew Cream Frosting.
Decorate the cake.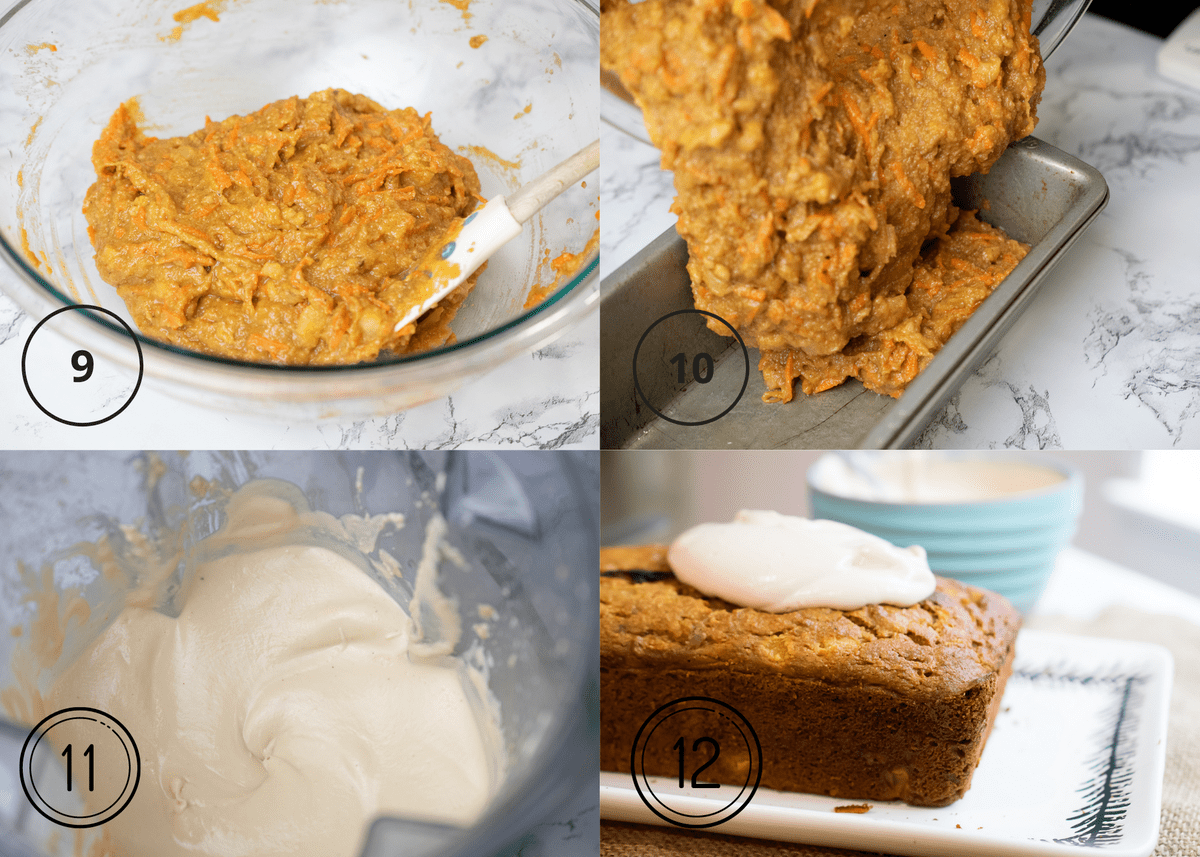 Tips for an Epic Paleo Carrot Cake
Whisk the dry ingredients until all lumps are out.
Start with room temperature ingredients, to include the egg and ghee.
Use a smaller loaf pan for a taller cake.
Once your batter is in the cake tap it down on the counter to get rid of any bubbles.
Bake until its golden and firm on top with no jiggle.
Make the frosting ahead of time and let it thourougly cool before applying it.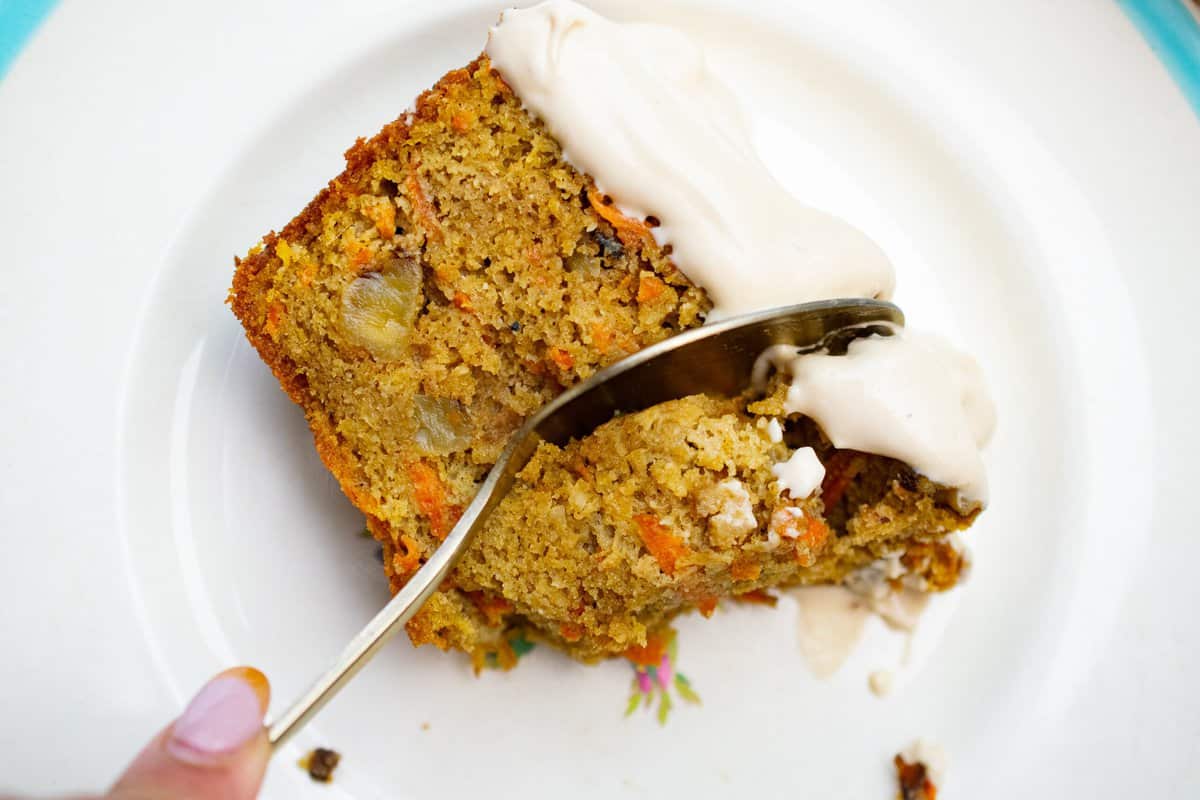 Frequently Asked Questions
Can I use another flour instead of almond flour?
Sunflower seed flour or hazelnut flour can sub cup for cup.
Can I make this sugar free?
Yes, use Lakanto Golden instead of coconut sugar and Lakanto maple syrup in the frosting.
Can I omit the pineapple?
Yes, but you should replace it with apple sauce to keep the cake moist.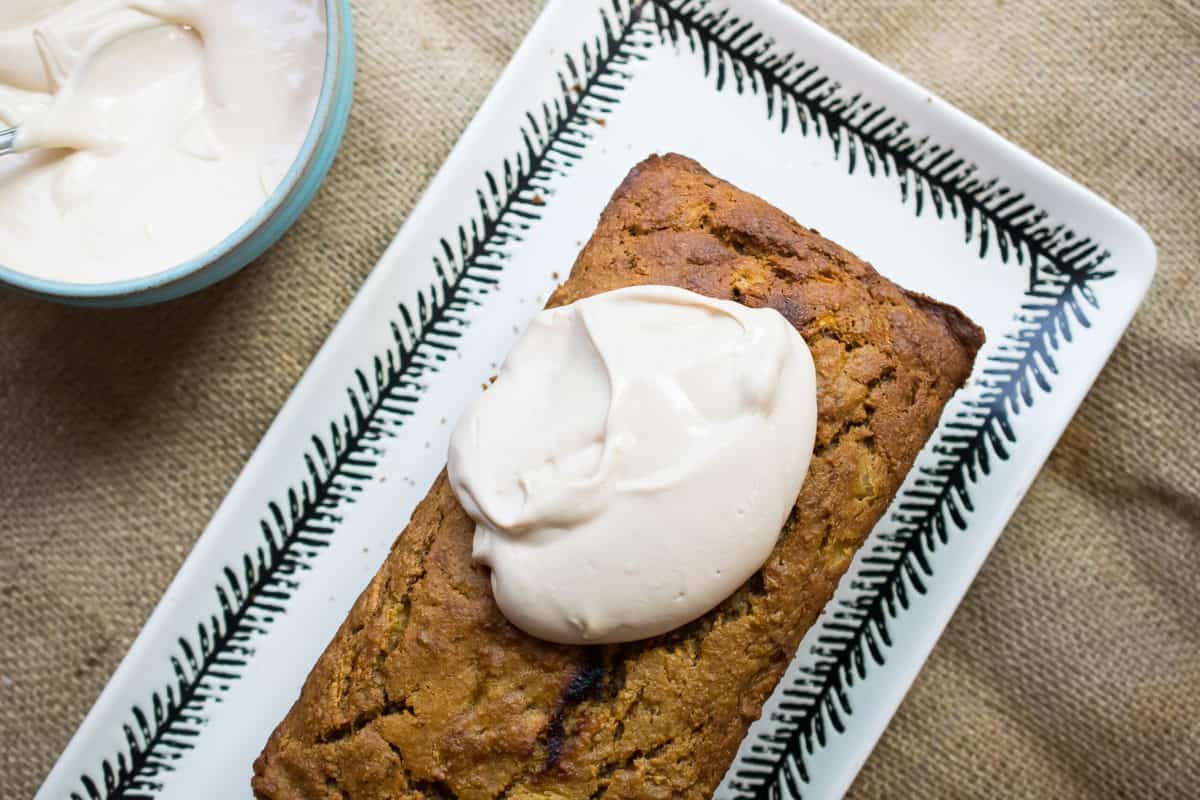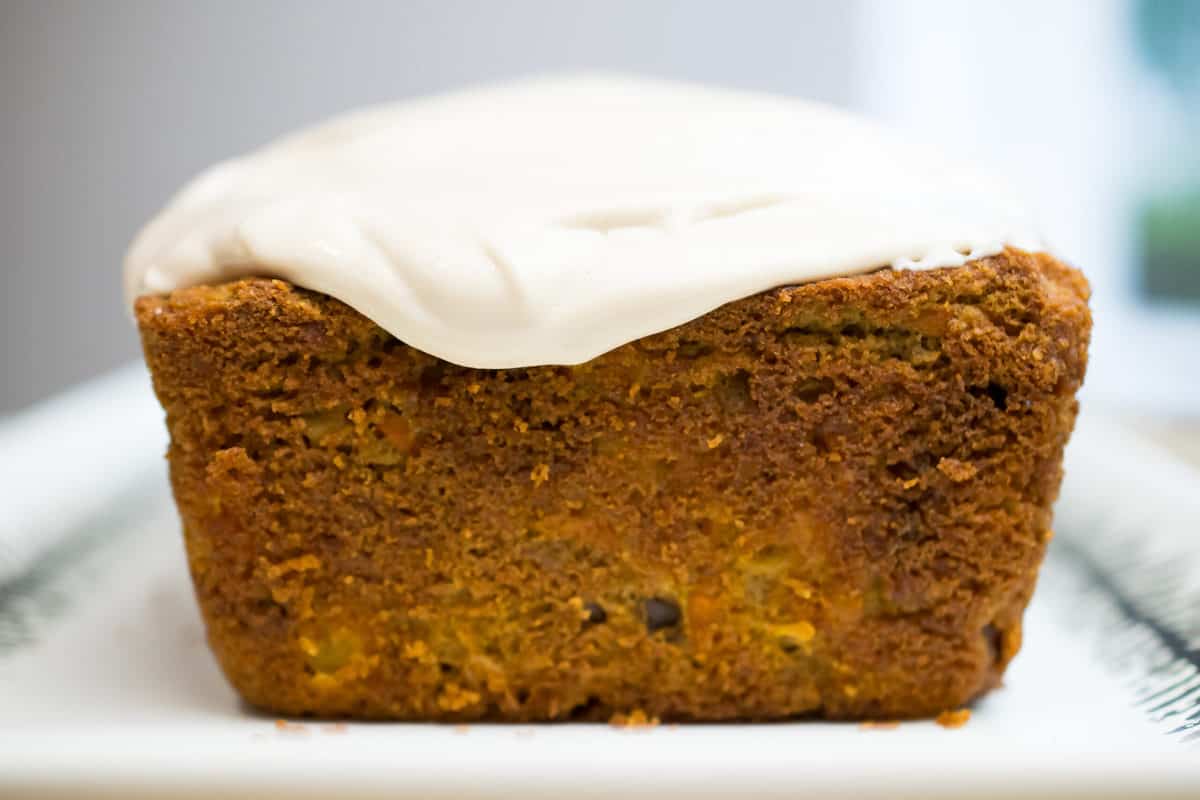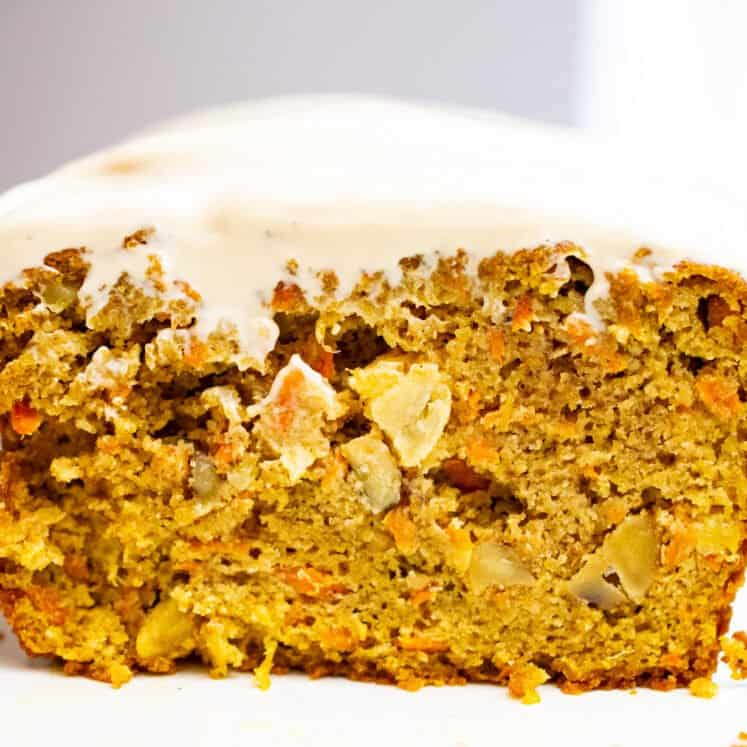 Paleo Carrot Cake with Cashew Cream Cheese Frosting
---
Author: Cristina Curp, FNTP
Prep Time: 10 minutes
Cook Time: 60 minutes
Total Time: 1 hour 10 minutes
Yield: 1 carrrot cake 1x
Category: Cake
Method: Bake
Cuisine: Traditional
Diet: Gluten Free
Description
A decadent grain free and dairy free carrot cake!
---
Scale
Ingredients
2 cups almond flour, blanched
1/4 cup arrowroot flour (or tapioca or cassava)
1 teaspoon grain free baking powder 
1/2 teaspoon fine salt
1 teaspoon ground cinnamon
1/2  teaspoon ground nutmeg
1/2 teaspoon ground ginger
1/2 cup coconut palm sugar (or preferred sweetener)
4 large eggs, room temperature
1/2 cup melted ghee (or coconut oil)
1 teaspoon vanilla extract
1 cup shredded carrots
1/4 cup crushed pineapple, drained
1/4 cup finely chopped walnuts
greased loaf pan
---
Instructions
Preheat oven to 350F. Prep the frosting ahead of time, because you will need to soak the cashews.
In a large bowl whisk together the almond flour, arrowroot, baking powder, salt, cinnamon, ginger and nutmeg. Whisk until no clumps are present.
Make a large well in the center of the bowl and add in the coconut palm sugar, eggs, melted ghee and vanilla extract. Whisk vigorously until frothy.
Use a spatula and fold the flour mix into the wet mix until fully incorporated.
Add in the carrots, pineapple and walnuts and fold in.
Lightly grease your loaf pan, and pour all of the batter in. Use the spatula to smooth the top. Gently tap the loaf pan on the counter.
Bake in the center rack for 55-60 minutes or until its golden brown on the outside and feels firm to the touch, no jiggling.
Let it cool for 40 minutes before un-molding. Then let it cool to room temp before icing with Cashew Cream Cheese Frosting.
Recipe Notes:
To make it added sugar free use your preferred sugar free granulated sweetener.
Macros are listed with frosting added.
Prep time does not include time for soaking cashews or letting cake cool. 
Cake makes 10 slices
Nutrition
Serving Size: 1 slice
Calories: 328
Fat: 27.3g
Carbohydrates: 15.9g
Fiber: 3.5g
Protein: 8.6g
Keywords: Paleo Carrot Cake