A delicious, naked cashew cream cake with a decadent caramel frosting. Top with figs and mint for a jaw dropping presentation to match the beauty of this gluten free cake!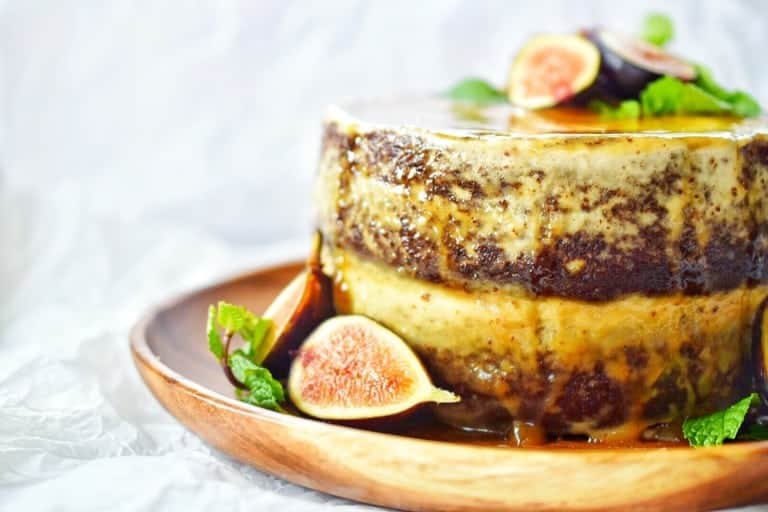 I made my Decadent Plantain Chocolate Cake again. It's such a good recipe. I even made it with green bananas because I couldn't find plantains. It turned out great. This time I wanted a little more of frosting on it, seeing as we were going to be at a BBQ I didn't want to risk going with the ol' coconut cream because as delicious as it is. It melts, really fast. So I went with cashew cream. Just a sweet, thick taste on my savory cream recipe. Of course…. caramel was involved. Caramel recipe is also in the original post. I would have just updated the original post… but I sort of wanted this beauty to have it's own spotlight… I mean… look at her!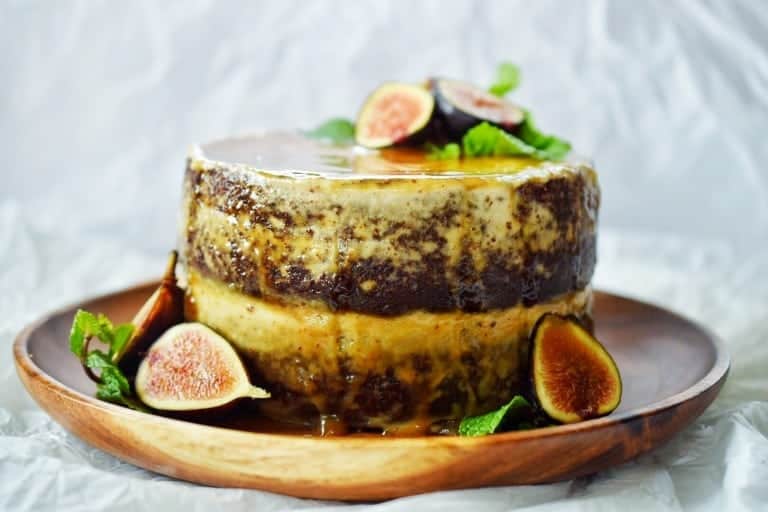 I think this is my prettiest cake yet! Figs and mint are such lovely finishing touches, don't you think?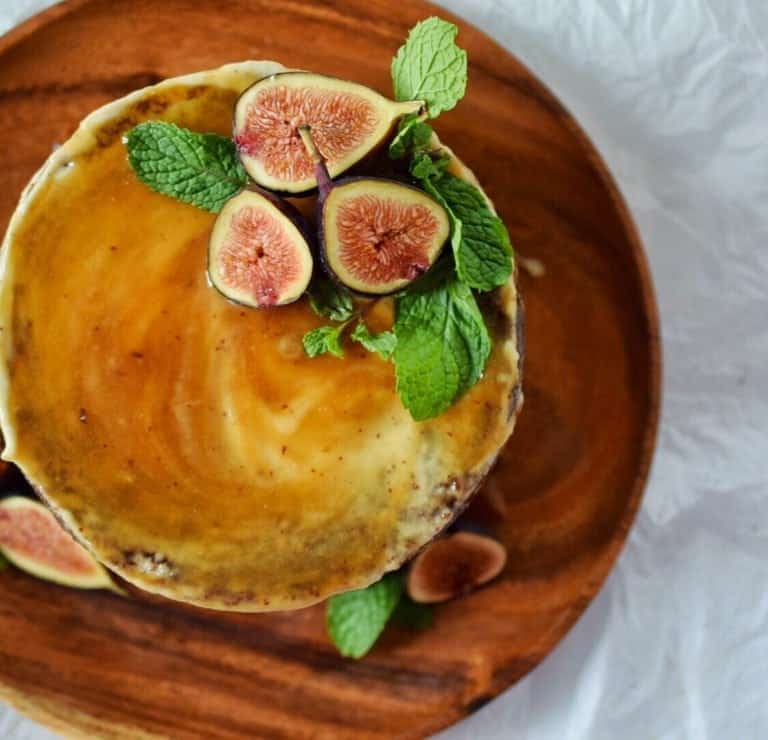 Cashew Cream Cake Frosting
---
Scale
Ingredients
10 ounces whole raw cashews
3 cups water
1 tsp apple cider vinegar
pinch salt
1 tsp brown sugar truvia
1 tbsp grass fed beef gelatin
1/4 cup warm water
---
Instructions
Soak your cashews in three cups water for at last three hours.
Drain, rinse and place them in the bowl of your blender.
Add in the rest of the ingredients.
Blend, bringing the speed up to high.
You will need to stop and scrape down the splatter with a spatula, then start on low and increase the speed.
Do this over, and over, until the cream is completely smooth.
It might take a few tries, especially if the base of your blender is wide.
One the cake was cooled, use spatula to spread it all over the cake. Then apply the caramel sauce over the cashew cream! Viola!