This pasta dish is perfect hot or cold, it's definitely not your typical chicken teriyaki noodle bowl or recipe. However, it's delicious, filling, and easy to make. The perfect summer recipe! Make gluten-free chicken teriyaki pasta for dinner, and enjoy the leftovers as a salad by adding some mayo!
Table of Contents
The BEST Gluten-Free Chicken Teriyaki Recipe
You can't beat a veggie-loaded, versatile recipe that is just brimming with flavor. You can use any pasta you like, and if you don't do chicken, some jackfruit works well too. Marinated chicken morsels cooked up until golden brown and delicious, are tossed with sauteed broccoli, shallots, carrots, ginge, and garlic. Mixed with gluten-free fusilli (or pasta of choice) and finished off with a little more gluten-free teriyaki and sesame seeds.
Hot or Cold Teriyaki Noodle Ingredients
Gluten-Free Teriyaki Sauce: I used San-J gluten-free teriyaki sauce. You can also use gluten and soy-free Primal Kitchen teriyaki or make your own with my gut-healing teriyaki sauce recipe. You will need about 2 cups of sauce for the recipe.
Gluten-Free Pasta: I like using fusilli because this recipe doubles as pasta salad and fusilli makes the best pasta salad. I recommend rice pasta or Jovial cassava pasta for grain-free.
Veggies: You will need broccoli florets or broccolini, shallots, garlic, ginger, and carrots.
Chicken Thighs: I like boneless, skinless chicken thighs because they're more affordable and juicer, but chicken breast works well too.
Step by Step Chicken Teriyaki
This recipe comes together really easily and you can prep different components ahead of time. Start my dicing the chicken and marinating for a few hours or overnight. You can also cook the pasta ahead of time.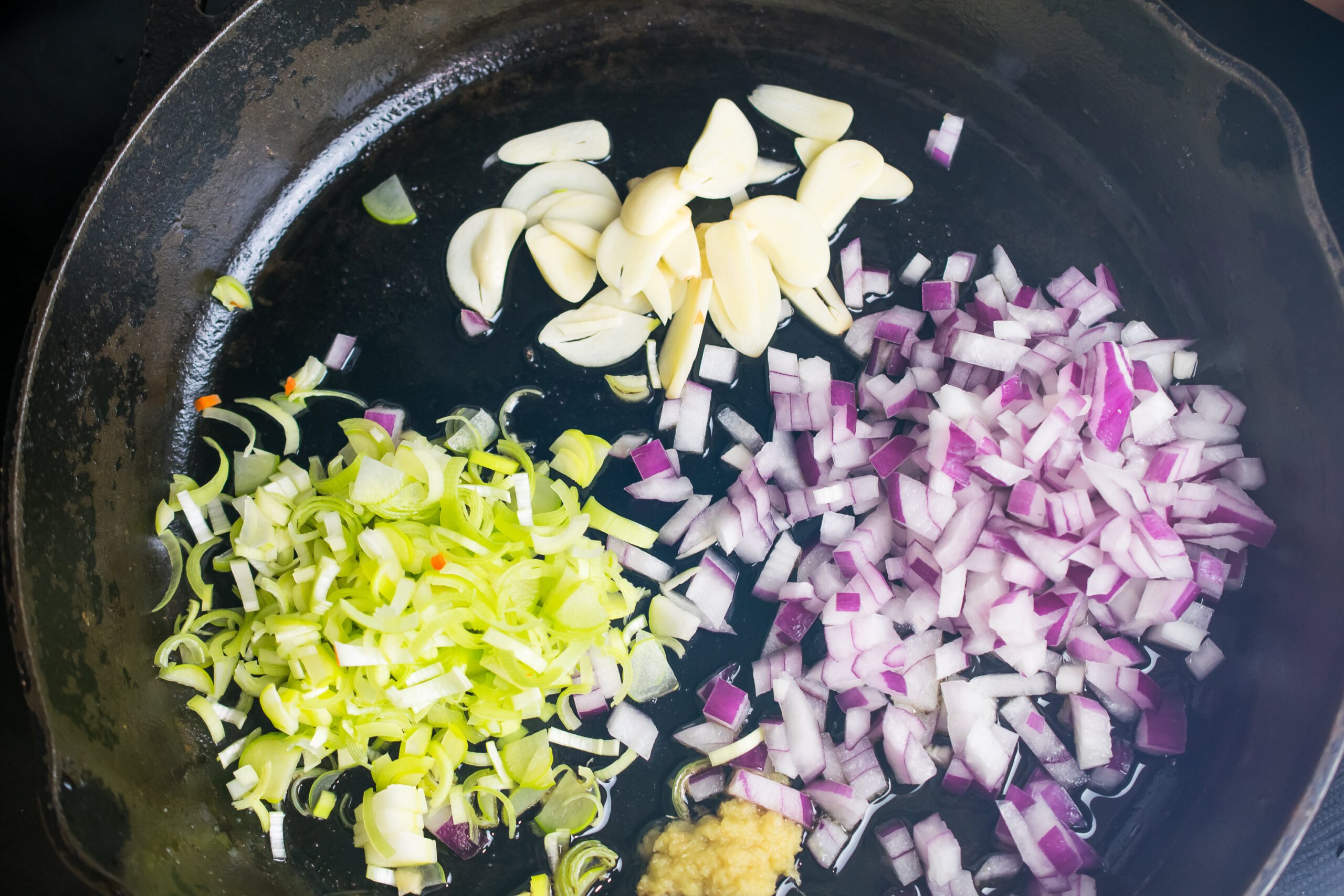 Dice your veggies into small cubes. First, sautee the aromatics until tender and slightly browned. Remove from the skillet and add in the broccoli and carrots. Cook until tender and browned too. Remove from the skillet. If you haven't cooked your pasta, set it to boil now.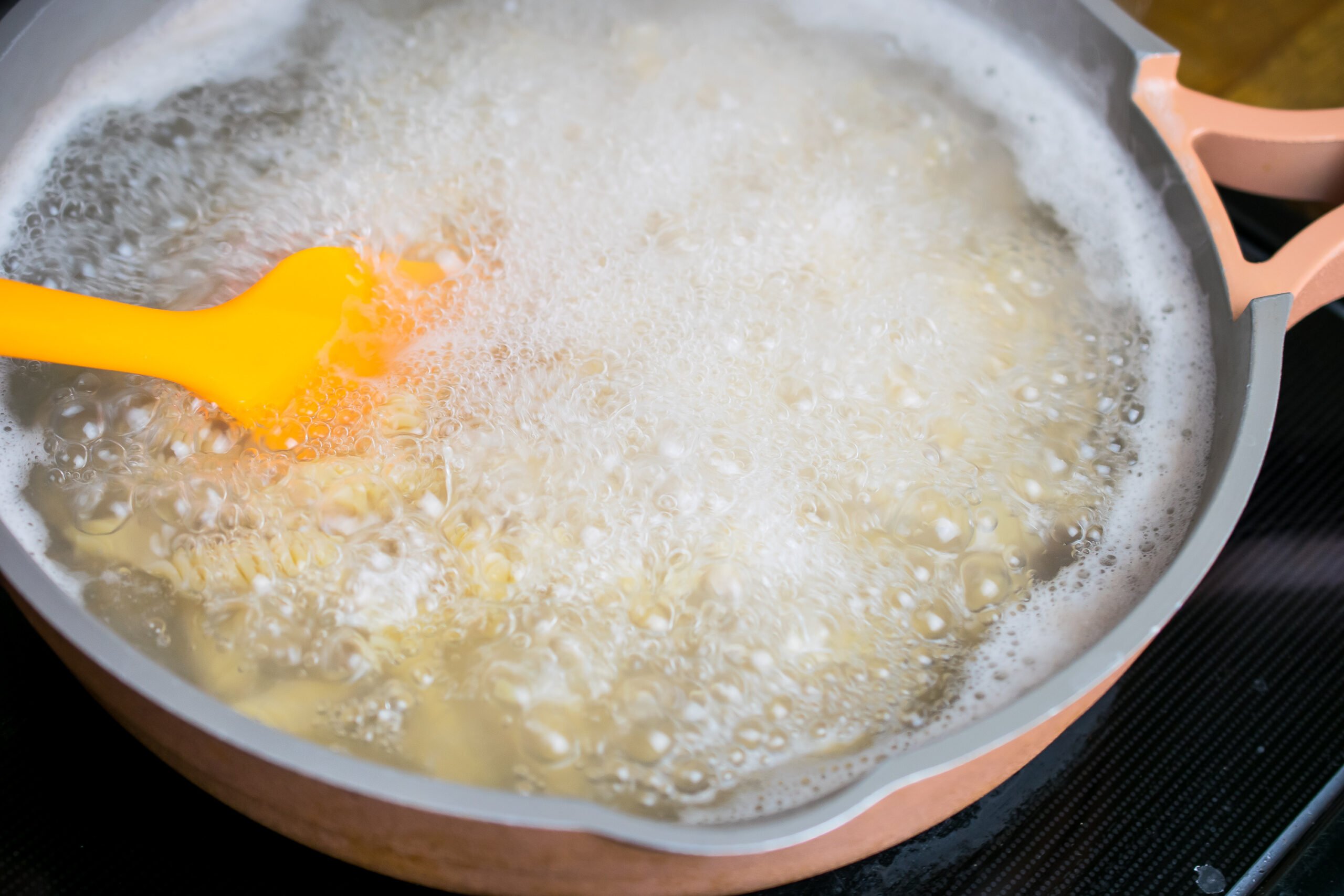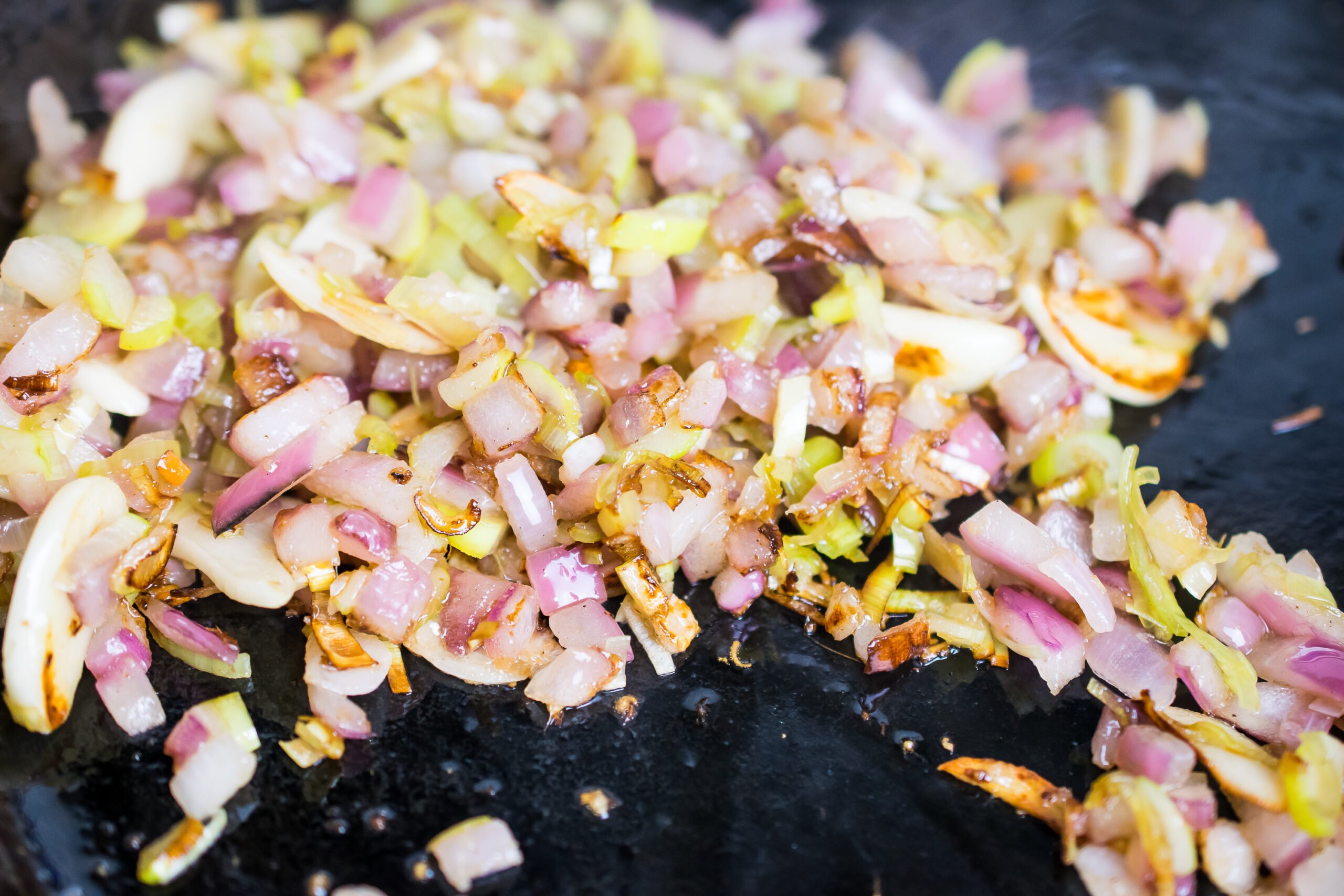 Add the chicken into the skillet with the marinade. Cook 7-8 minutes, stirring often until browned and cooked through.
Drain the pasta and mix everything together in a big bowl. Add in the remaining sauce and sesame seeds. Taste and adjust salt as needed.
If enjoying cold or leftover, add in 3-4 tablespoons mayo and mix well.
Other Recipes You'll Love…
Gluten-Free Chicken Teriyaki Pasta
---
Author: Cristina Curp, FNTP
Prep Time: 10 minutes
Cook Time: 20 minutes
Total Time: 30 minutes
Yield: 6 serving 1x
Category: Entree
Method: Stove Top
Cuisine: Asian
Diet: Gluten Free
Description
A simple and versatile recipe that marries pasta salad and chicken teriyaki!
---
Scale
Ingredients
4 boneless, skinless chicken thighs, diced
2 cups gluten-free teriyaki (see post for options)
3 tablespoons coconut oil
1 1/2 teaspoon salt, divided
2 shallots, small dice
1 leek, white part only, small dice
4 cloves garlic, sliced
1-inch nub of ginger, zested
2 carrots, small dice
1 bunch of broccolini, small dice
3 tablespoons sesame oil, divided
1 tablespoon sesame seeds (optional)
3 tablespoons mayo (optional)
1 box gluten-free fusilli pasta
---
Instructions
Mix diced chicken and 1 cup teriyaki sauce in a bowl. Cover and set in the fridge to marinate. When ready to cook heat a large skillet over medium heat and set a pot of water to boil.
Once the water comes to a boil salt it and add in pasta, cook according to package instructions.
In the skillet add 1 tablespoon coconut oil and then the shallot, leek, ginger, and garlic. Sprinkle with salt. Cook, stirring often for about 4 minutes or until tender and aromatic. Drizzle with 1 tablespoon sesame oil. Remove from skillet and set aside.
Drizzle the remaining coconut oil in the skillet and add the broccolini and carrots. Sprinkle with salt. Saute, stirring occasionally for 5-7 minutes or until tender and slightly browned. Drizzle one tablespoon of sesame oil in and stir well. Remove from skillet and set aside.
Put the remaining coconut oil in the skillet and add in the chicken with the marinade. Cook, stirring occasionally until browned and cooked through. Remove from the skillet.
Combine all of the cooked components in a large bowl. Add in sesame seeds, remaining teriyaki sauce and sesame oil, and salt to taste. Toss well. Serve hot, or cold!
Mix in mayo if eating as pasta salad or to add creaminess. Keeps in the fridge in an air-tight container for 5 days.
Recipe Notes:
Macros are calculated without mayo and using brown rice and lentil pasta
Nutrition
Serving Size: 1/6 recipe
Calories: 566
Fat: 17g
Carbohydrates: 60g
Fiber: 15g
Protein: 16g
Keywords: gluten free teriyaki chicken pasta