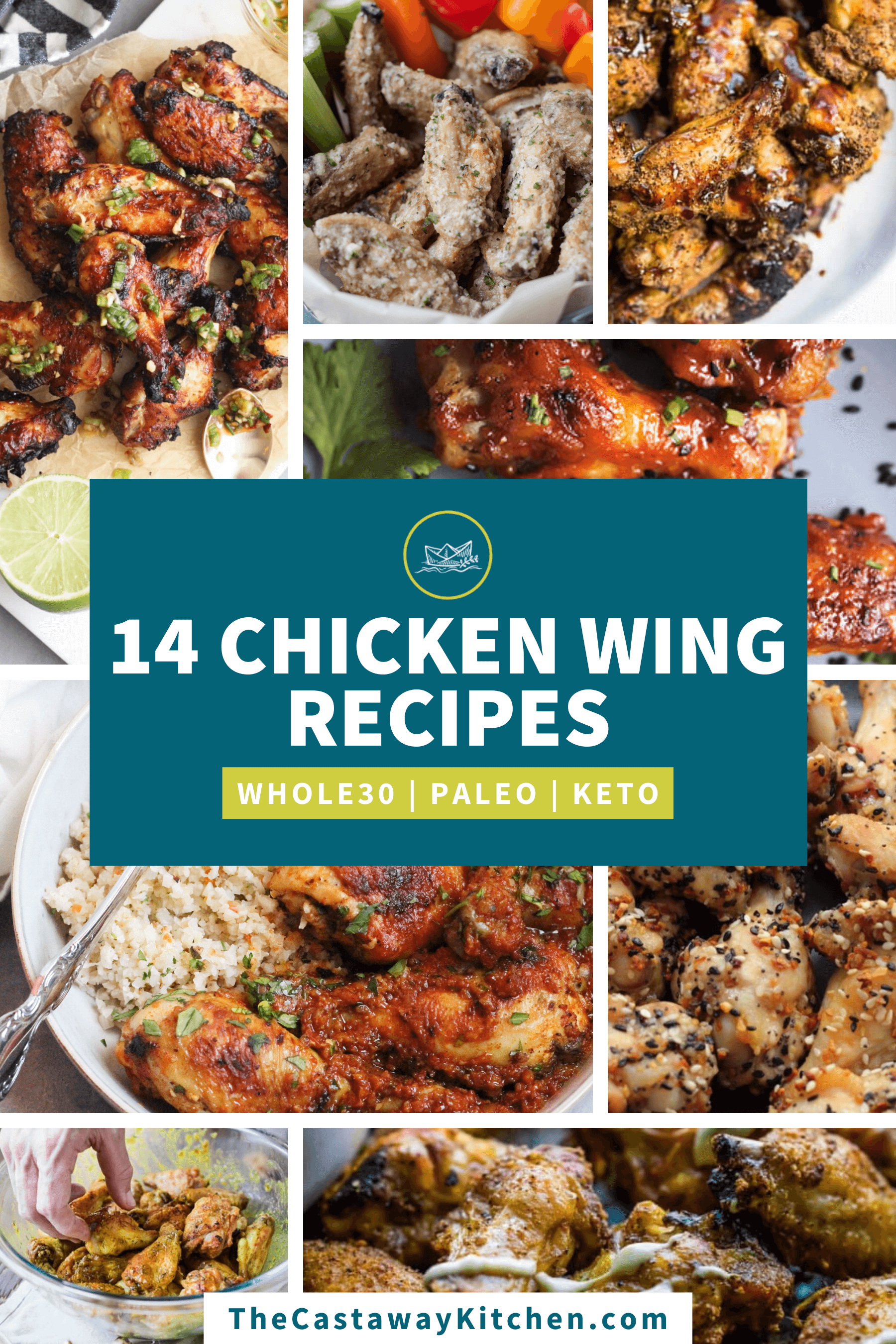 If you're looking for keto Super Bowl recipes or low carb appetizers, these 14 paleo chicken wing recipes are both! Crispy, savory, spicy, sweet, and all of the above!
Game Day Eats: Team Chicken Wing
Whether or not your team is headed to the Super Bowl this year, I think we can all agree on one thing: chicken wings are the bomb.com. If you're into super savory, slightly sweet, or you're here for the heat, any one of these paleo chicken wing recipes is going to be a winner. Loaded with protein and fat, chicken wings are a satisfying and naturally keto appetizer that everyone can enjoy.
My chicken wing recipes are some of the most popular recipes on my site, but I wanted to put together a collection of recipes from some of my favorite blogger friends. All of the recipes are paleo, low carb, and delicious. Yes, it's possible to make crispy paleo chicken wings … I don't do the soggy chicken wing game. Crispy or nothing!
Where to buy quality chicken wings
Looking for a way to amp up the nutrient density of your wings? Source them with quality in mind. I get my USDA certified organic free range chicken wings delivered straight to my door from Butcher Box. I've been a Butcher Box customer for years now, and I highly recommend all of their proteins, from beef to chicken wings and beyond. Another reason to love Butcher Box? They put together a killer offer for new members: 3 pounds of free range, organic chicken wings in every single box for the lifetime of your subscription. That's a whole lot of wings for FREE — get the offer here before it expires.
14 Paleo Keto Chicken Wing Recipes
Let's get to the main event … the recipes!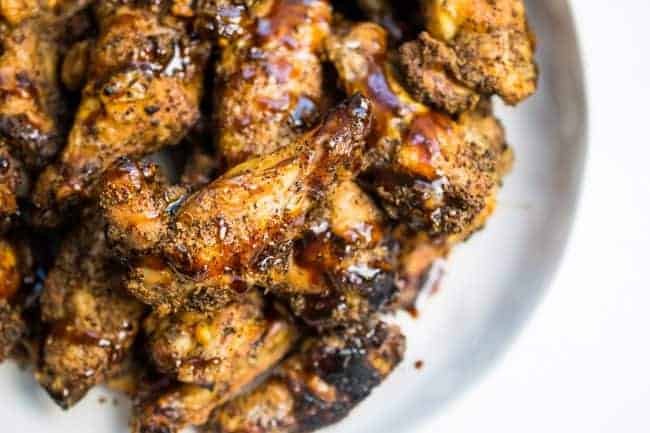 Sweet and Spicy Wings (Keto, Paleo, Nightshade Free) | The Castaway Kitchen
Classic Buffalo Style Wings | Tasty Yummies
Simple Salt and Pepper Chicken Wings (Paleo, Whole30, Low Carb) | Whole Kitchen Sink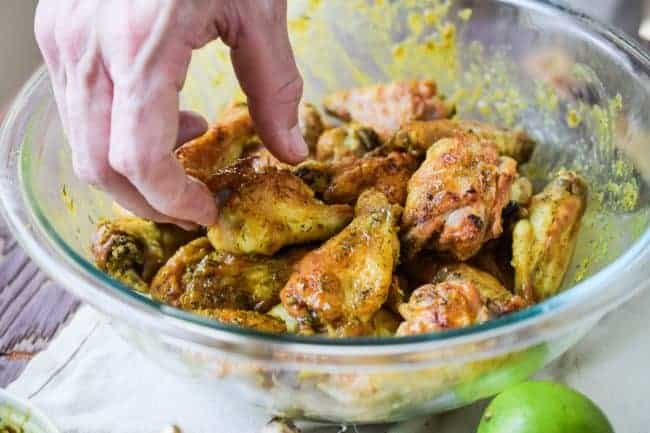 Crispy Baked Chicken Wings with Ginger Lime Sauce (Whole30, AIP, Keto) | The Castaway Kitchen
Chili Garlic Chicken Wings (Paleo, Low Carb) | Confessions of a Clean Foodie
Lemon Pepper Wings | Tasty Yummies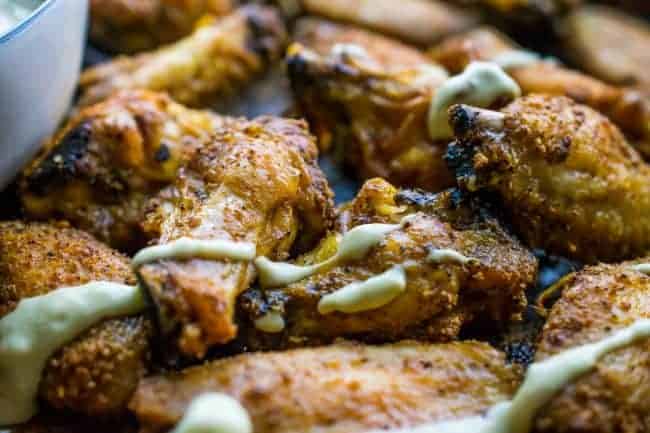 Crispy Keto Wings with Creamy Garlic Sauce (Baked, Paleo, Whole30) | The Castaway Kitchen
Everything But The Bagel Chicken Wings (Paleo, Whole30, Low Carb) | Whole Kitchen Sink
Instant Pot Liberian Inspired Pepper Chicken (Paleo, Whole30, Low Carb) | Confessions of a Clean Foodie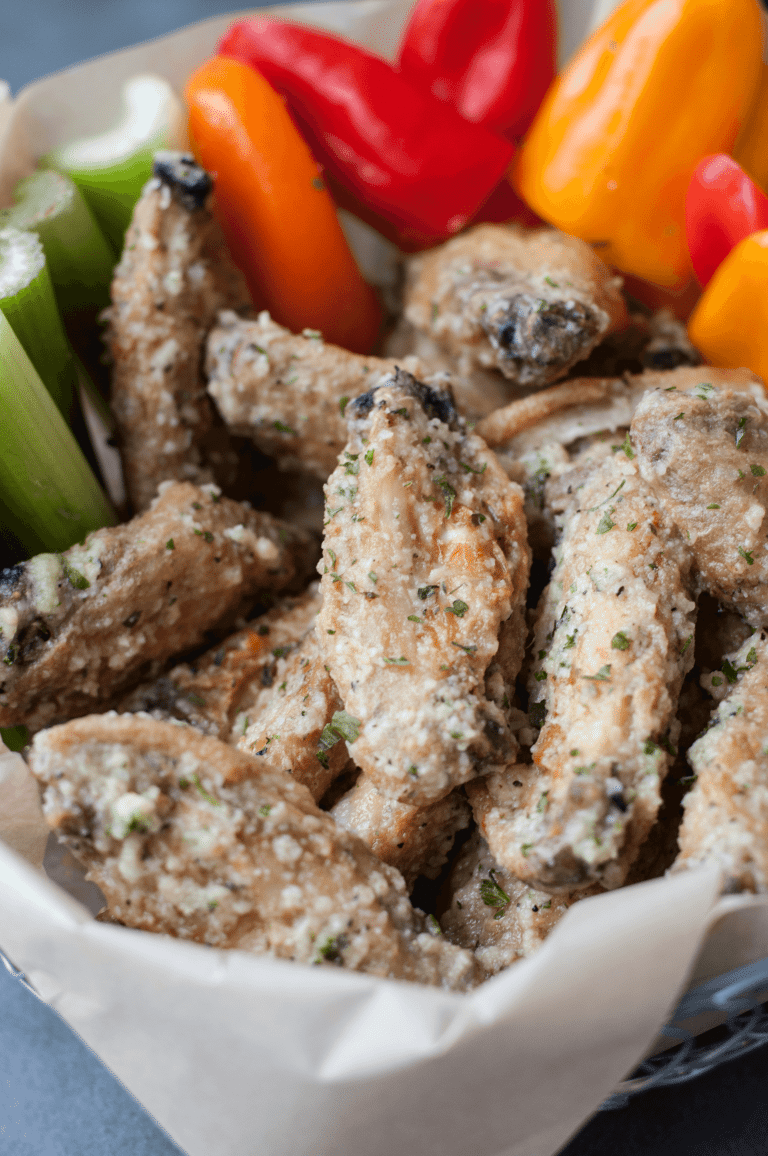 Crispy Baked Garlic Parmesan Wings (Paleo option, Keto) | Peace Love and Low Carb
(Make these paleo by swapping parmesan cheese with nutritional yeast!)
Greek Souvlaki Chicken Wings | Tasty Yummies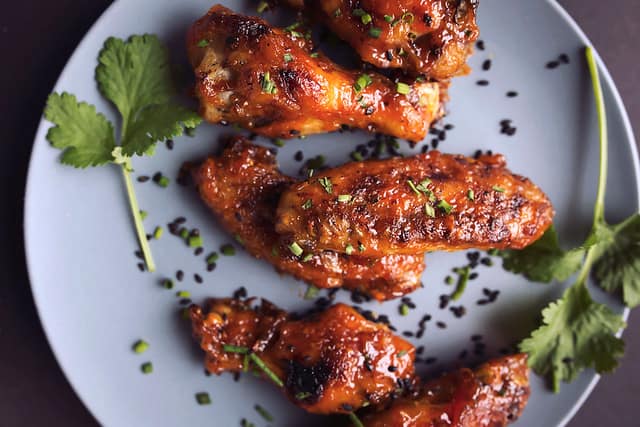 Spicy Orange Sriracha Chicken Wings | Tasty Yummies
Air Fryer Buffalo Wings (Whole30, Paleo) | Whole Kitchen Sink