Real talk… it's late…
I've had a long day and I don't have much to say right now. I truly just want to shower and Netflix away the few hours I have left of my evening. So I'm going to cheat and copy and paste what I wrote about these when I posted on Instagram the other day. It was a great description anyway?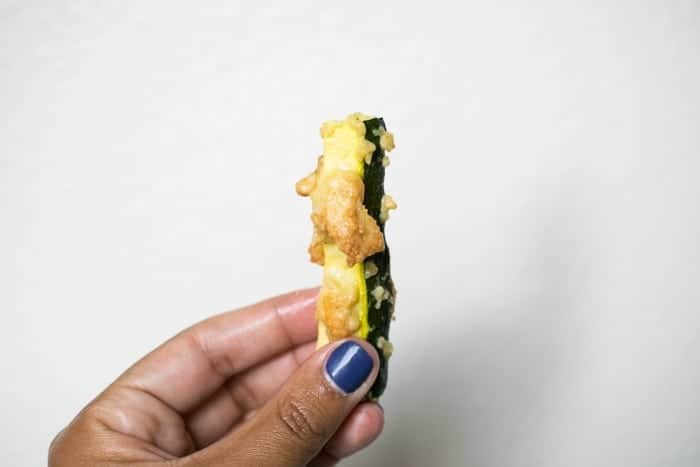 Baked Tempura Zucchini Fries!
Strips of zucchini studded with crunchy clusters of ground pili nuts.

If you've never heard of pili nuts, pronounced (peel-y), they are buttery little nuts that melt in your mouth! These nuts have the highest fat (and lowest carb) content of all the nuts. They pack magnesium, B1 and manganese! Jason, founder of @eatpilinuts found these while surfing in the Philippines! I love that all his pili nut flavors are SPROUTED (which lowers the anti nutrients). My favorite flavor and the ones I used in this recipe have coconut oil + pink Himalayan salt!
Boom. There you have it. Thank you for loving me anyway, even when I've got shit to say…. and then you say… "at least you can cook." Okay, that's my cue.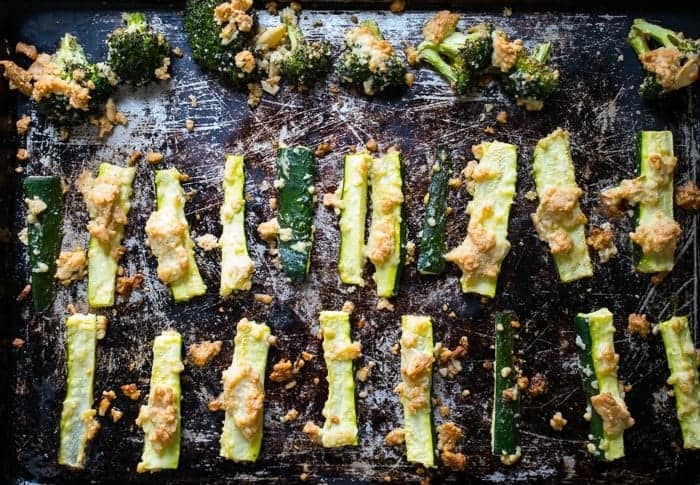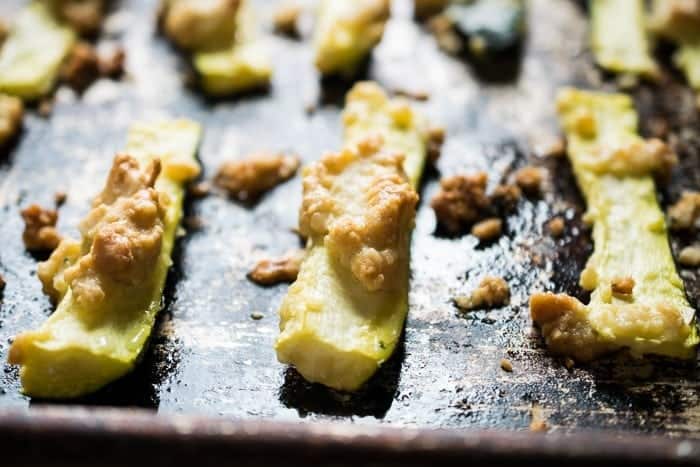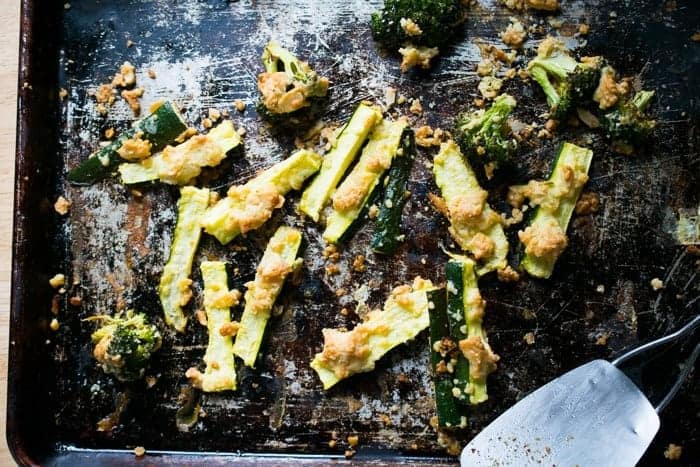 Tempura Zucchini Fries (Paleo, Whole30, Keto)
---
Author: Cristina Curp
Prep Time: 10
Cook Time: 25
Total Time: 35 minutes
Yield: 4 servings 1x
Category: snacks
Method: oven
Cuisine: Asian Inspired
Description
Oven baked, low carb, crispy fried!
---
Scale
Ingredients
1.5 cups Hunter Gatherer Pili Nuts
2 medium zucchini, fresh and firm
1 large egg
1/2 tsp ground ginger
1/4 tsp salt
1/2 tsp pepper
1 tbsp rice vinegar
1 tsp fish sauce
1 tbsp melted coconut oil
---
Instructions
Pre-heat oven to 400F. In a food processor or blender grind up the pili nuts to a coarse crumble.
Cut your zucchini into fries, no thicker than 1/4 inch. In a large bowl whisk together the egg, rice vinegar and fish sauce.
Toss the zucchini fries in the egg mix until well coated. Then add in the pili nut crumble. Then the coconut oil. Toss to combine. The crumble will begin to stick to the zucchini a little.
Place your fries, one at a time, lined up on a sheet pan. Then scoop up whatever pili nut crumbles are left in the bowl, with your fingers and distribute it evenly among the fries. Combine the salt, pepper and ginger in a small bowl, sprinkle it all over your fries.
Place the sheet pan in the oven, middle rack. Bake for 20-25 minutes.
Remove from the oven, use a spatula to scrape the fries off of the sheet pan.
DEVOUR!
Nutrition
Serving Size: 4
Calories: 382
Fat: 41g
Carbohydrates: 6g
Fiber: 3g
Protein: 7g