No-bake Keto Macaroons are so easy. Healthy. Delicious. Pretty much compiled of a few superfoods, these macaroons are nutrient-dense too. They melt in your mouth. They're rich. Just the right, satisfying size. Talk about the right way to indulge.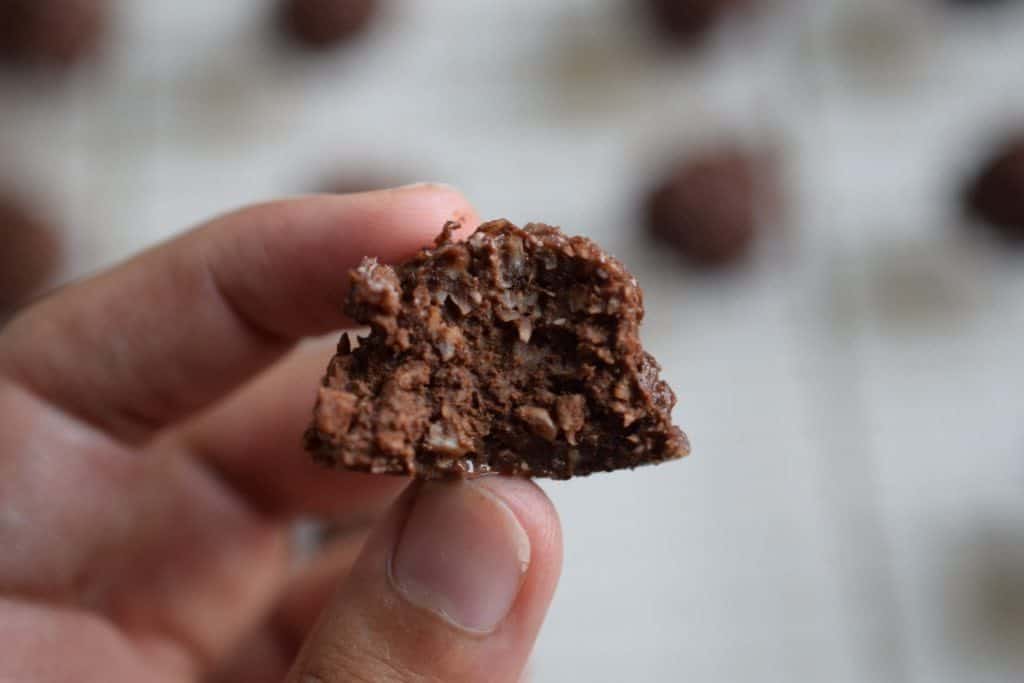 Low Sugar Treat You Need
Today I've made them using Truvia Nectar and they turned out better than ever. So amazing. Truvia Nectar is a seamless substitute for honey, with half the calories. Win-win! These keto macaroons are super easy to make and they're egg-free!
As someone who has to be oh-so-careful about their sugar intake, having a great alternative with half the calories is kind of awesome. I'm not diabetic, but my hormones are slaves to my insulin; too much sugar and I go kinda nuts. As part of my healing process, I have made the choice to limit my sugar intake quite a bit, even eating relatively low carb!
Simple Ingredients for Keto Macaroons
Shredded coconut is the base of these vegan keto macaroons
Truvia nectar for the sweetener
Coconut oil to help keep them together
Cacao powder for chocoalte goodness
Pinch of salt
Vanilla extract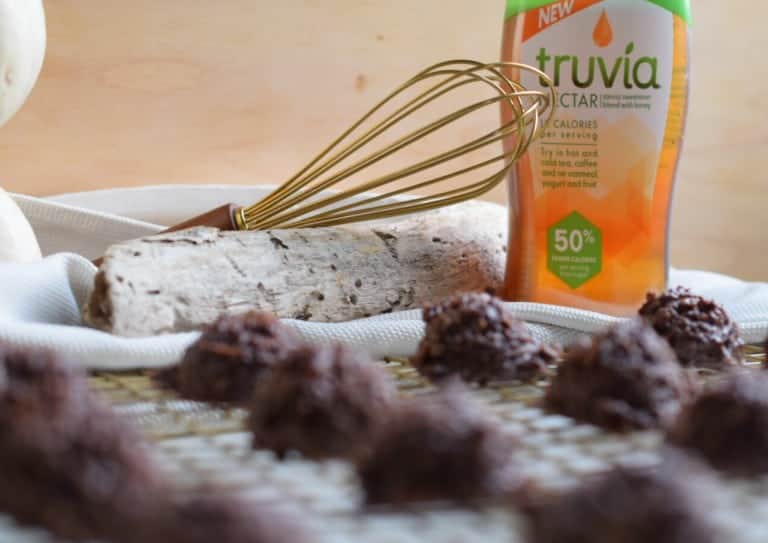 Frequently Asked Questions
Can I use another sweetener?
Yes, any sticky, liquid sweetener will work.
Can I skip the cashew cream?
You can add almond butter, but you need this component to get the right texture.
Can I freeze them?
I haven't tried but they store in the fridge for a long time, like 2 weeks!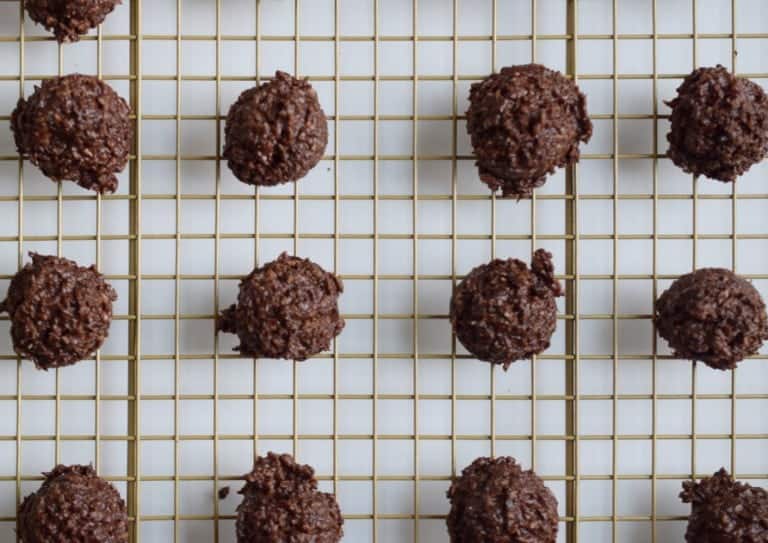 No Bake Keto Macaroons
---
Author: Cristina Curp
Prep Time: 10
Cook Time: 30
Total Time: 40 minutes
Yield: 18 1x
Category: Dessert
Method: Fridge
Cuisine: American
Diet: Gluten Free
Description
Vegan-ish, delish chocolate coconut macaroons
---
Scale
Ingredients
1 cup shredded unsweetened coconut
1/2 cup unsweetened cocoa powder
1/4 tsp fine salt
1 tbsp vanilla extract
1/4 cup cashew cream
1/4 cup coconut oil
2 tbsp Truvia Nectar
---
Instructions
If you don't already have cashew cream, make it!
To make the cashew cream: soak whole, raw cashews submerged in water for at least two hours. Rinse drain and then blend with filtered water until smooth. One to one ratio, i.e. one cup cashews per one cup water.
For the macaroons
Mix the dry ingredients in a large bowl with a rubber spatula.
Add in the wet ingredients and fold to combine.
Using a two-ounce scoop shape your macaroons.
Set in the fridge to harden for at least thirty minutes.
Nutrition
Serving Size: 1 macaroon
Calories: 71
Fat: 7g
Carbohydrates: 3g
Fiber: 2g
Protein: 1g