I love these AIP Plantain tortillas because they're flourless, you whip up the batter in a blender and bake them in the oven. So easy and husband-approved!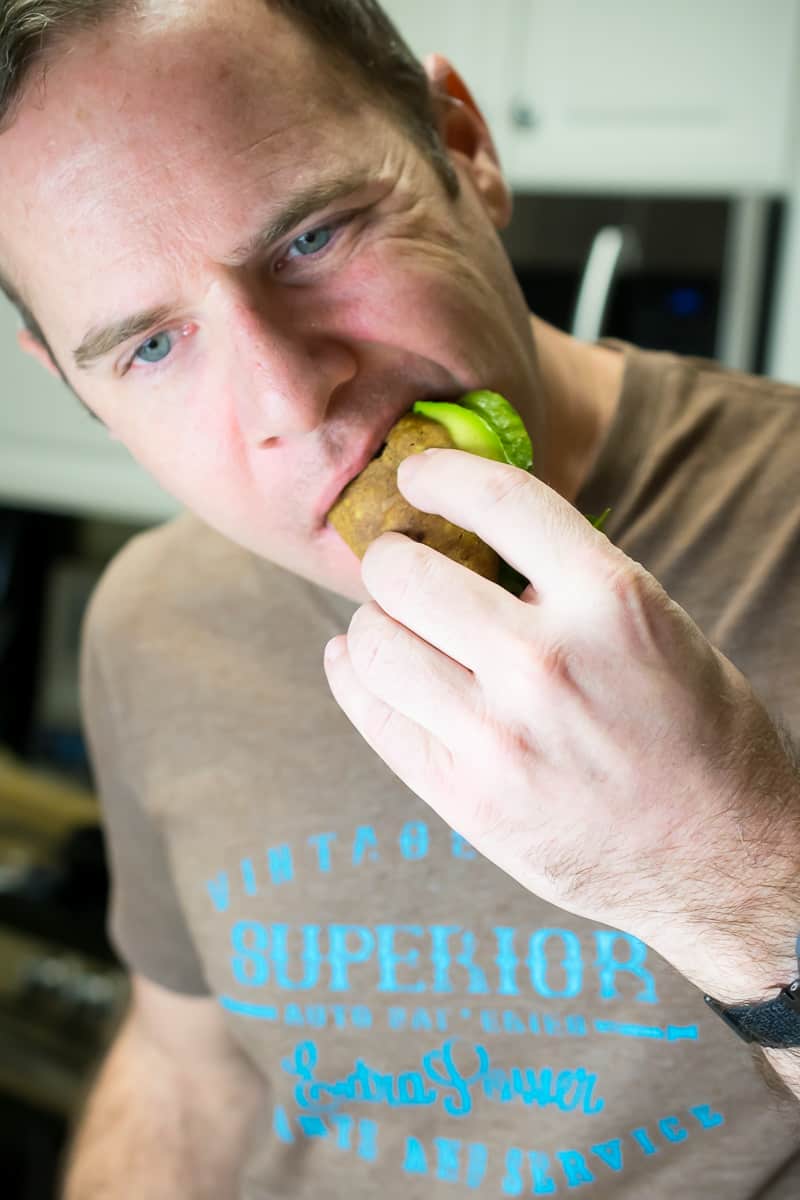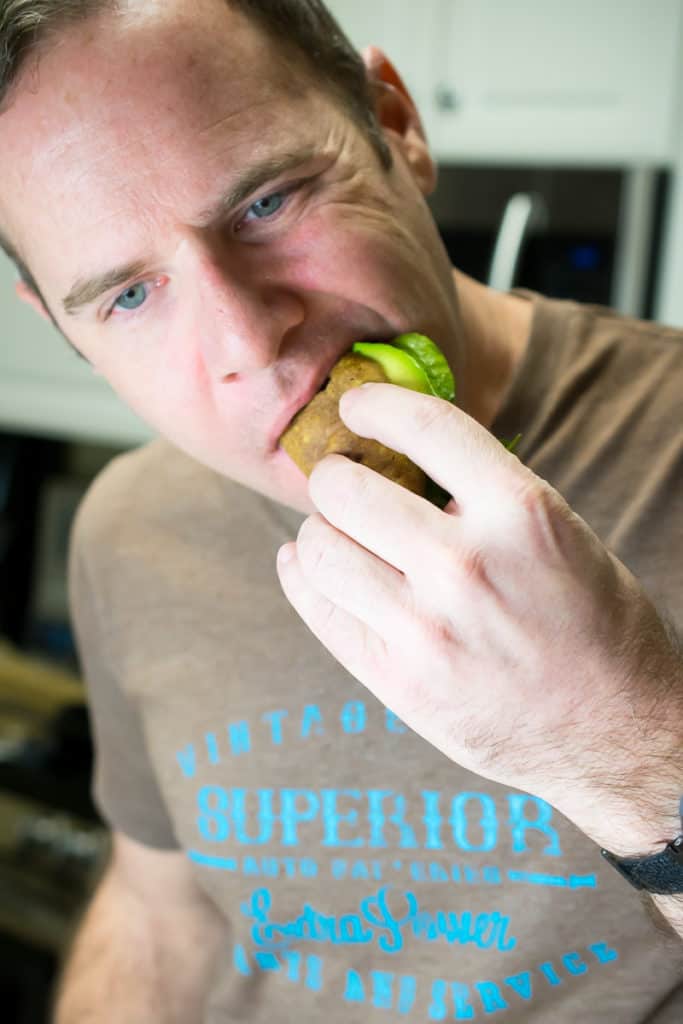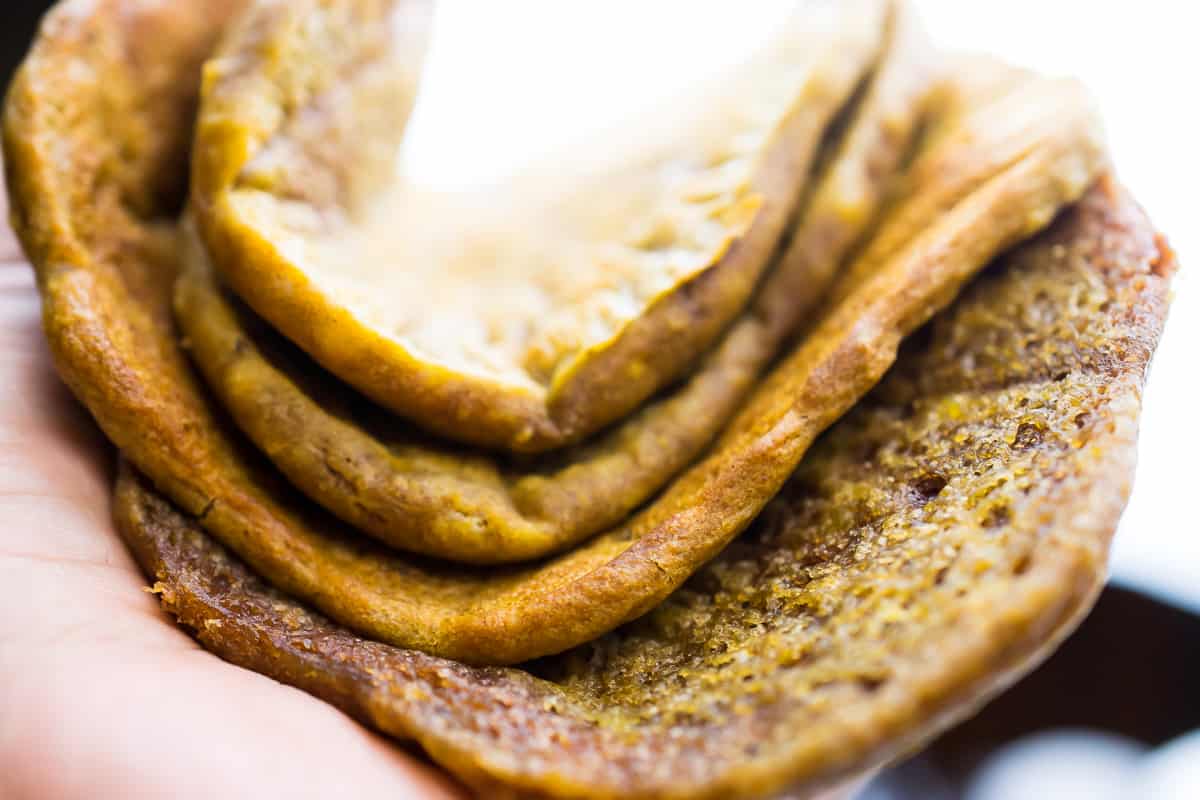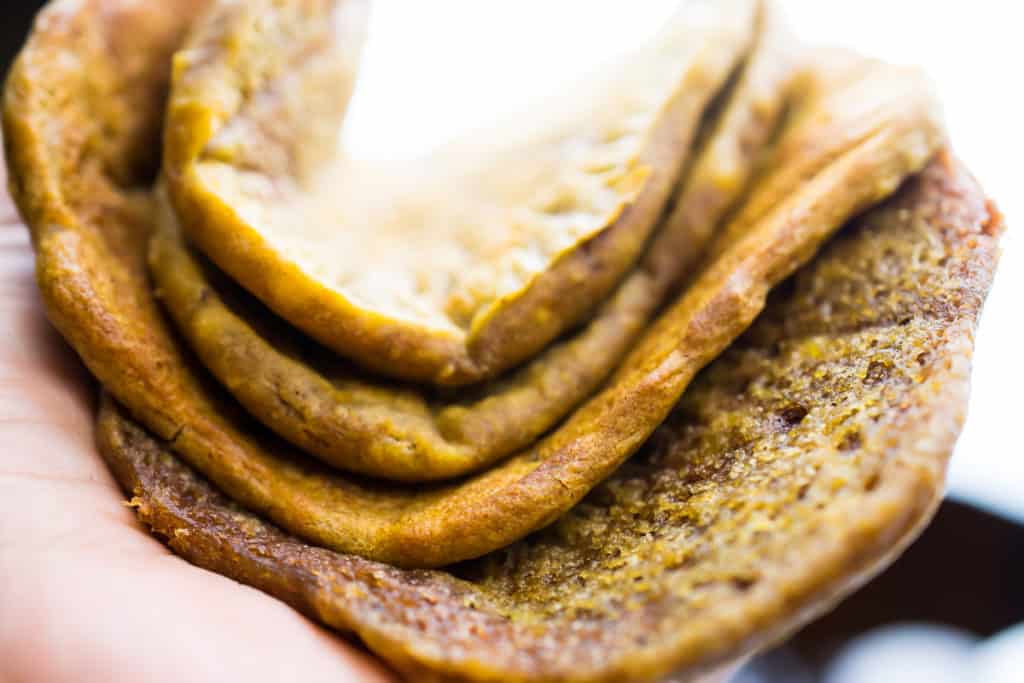 About These AIP Plantain Tortillas
Using plantains to make tortillas is genius! This versatile fruit is packed with potassium and prebiotic starches. It's autoimmune paleo compliant and I love that it's very tropical! Being Cuban, plantains are a staple in my culture and my diet. Using plantains as a base for tortillas is a great way to make a bread-type food made of WHOLE foods versus flours! What do they taste like? Well, AIP Plantain Tortillas are soft and a little pillowy, they bend easily and taste a little sweet. Want a sweet take on plantains? Check out my AIP Plantain Pancakes!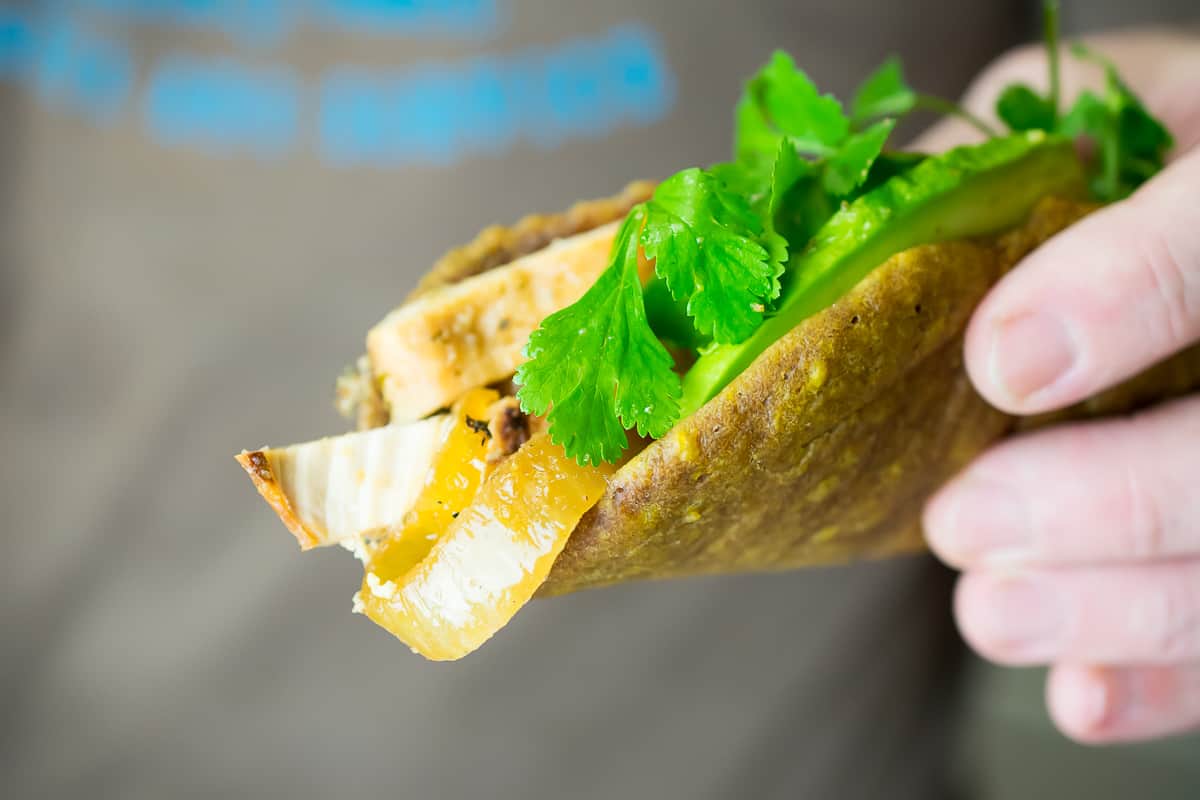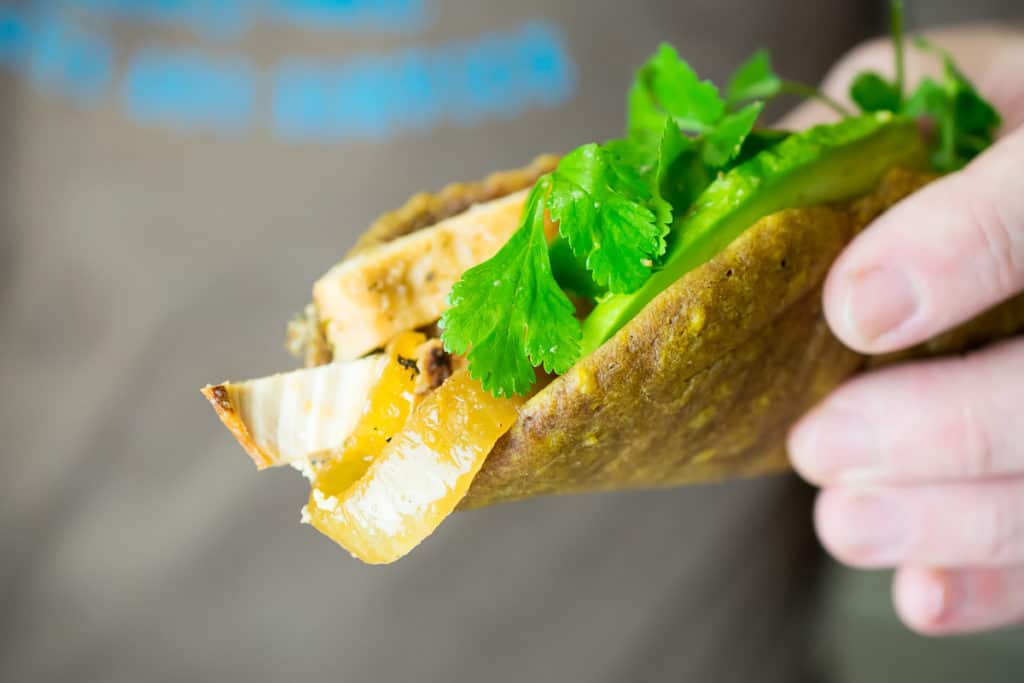 Why Plantain Color Matters
Plantain color matters because it will impact the color of your AIP plantain tortillas. The greener the plantain the more yellow the end result will be and the more yellow the plantain, the browner it will be. This is due to caramelization. When the plantain is riper, and it's cooked the natural sugars in the plantain will caramelize. For this recipe, you will need a little bit of both. Ideally, you would use Plantains that are greenish-yellow or 2 green plantains and 2 yellow plantains.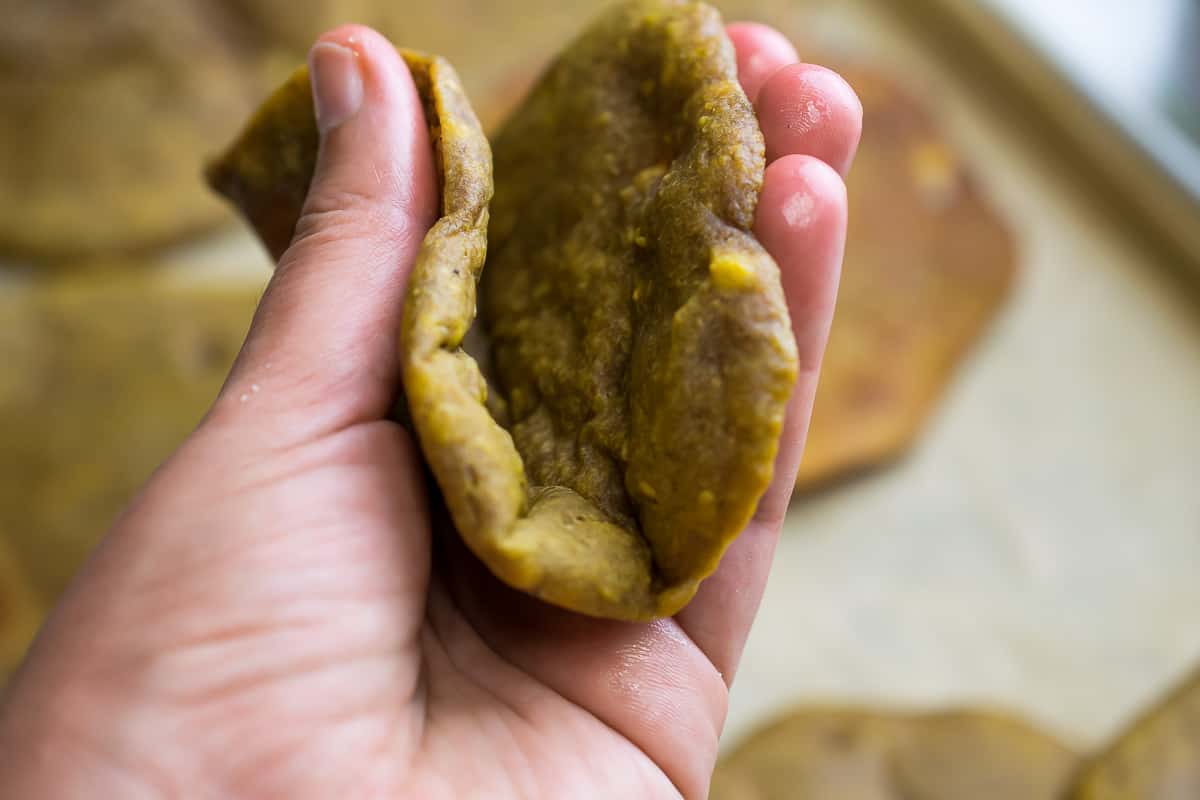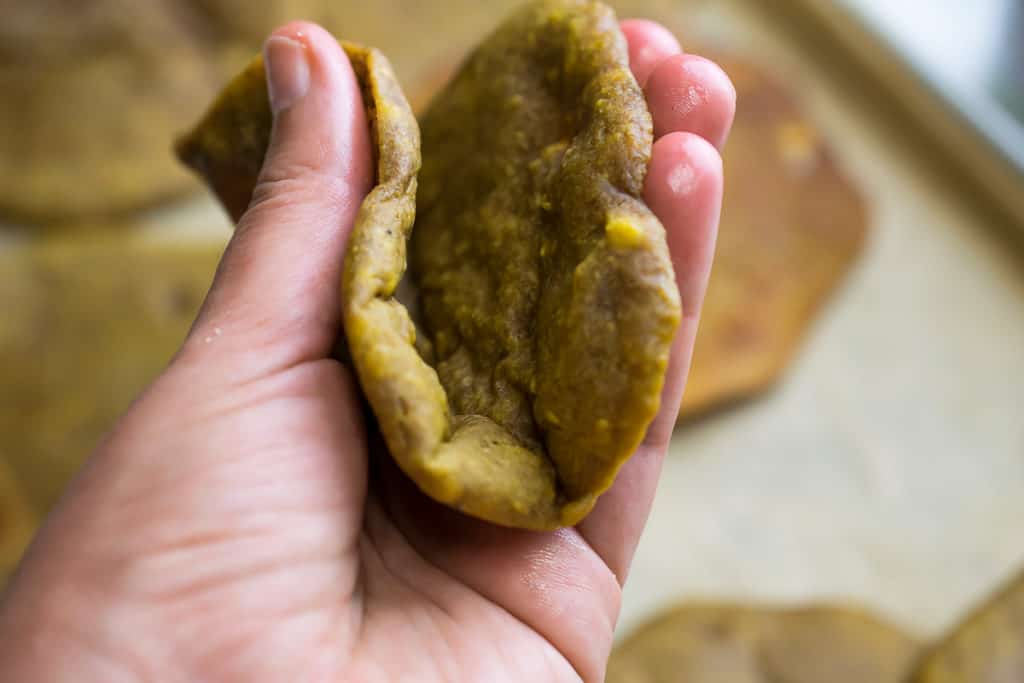 Ingredients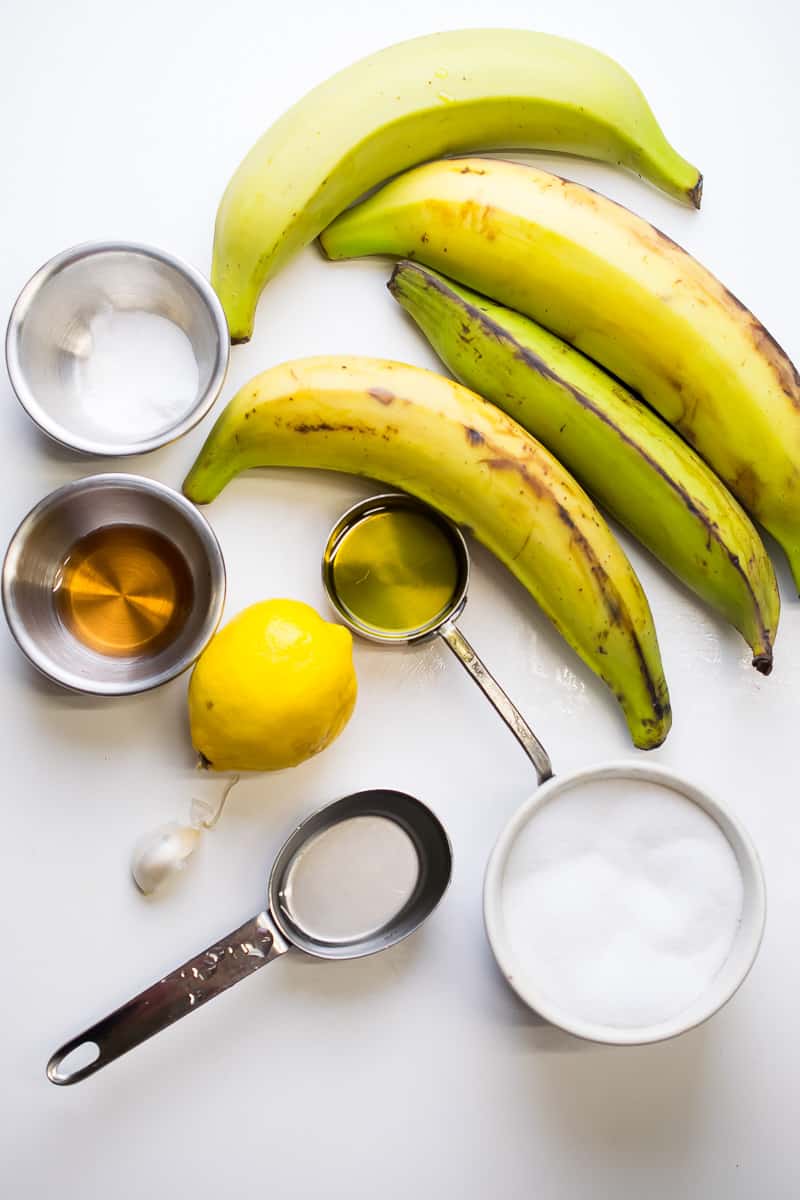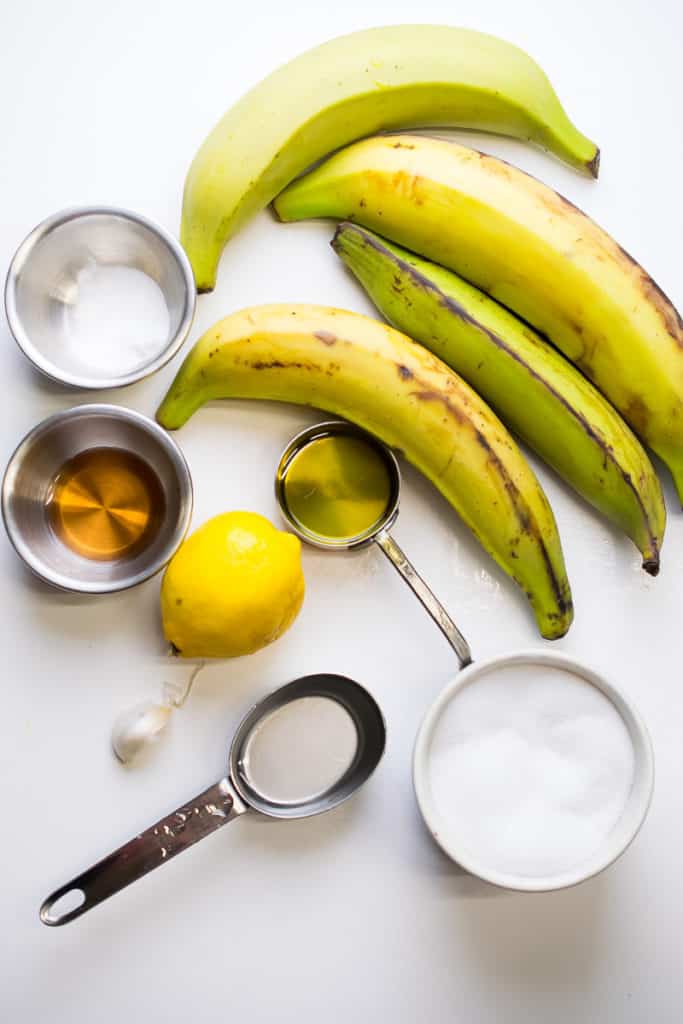 4 plantains (green/yellow)
1/4 cup warm water
1/4 cup olive oil
juice of 1 lemon
1 teaspoon vinegar
1 teaspoon baking soda
1 garlic clove
1 teaspoon salt
Step by Step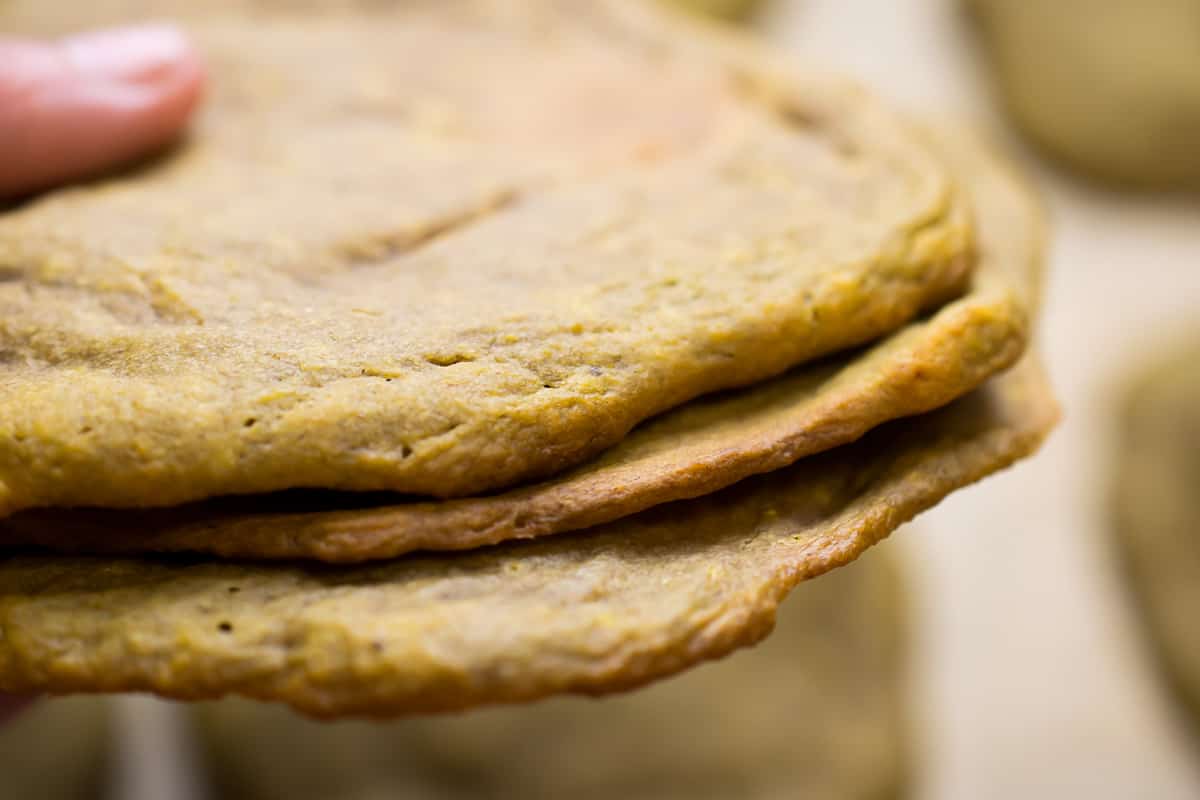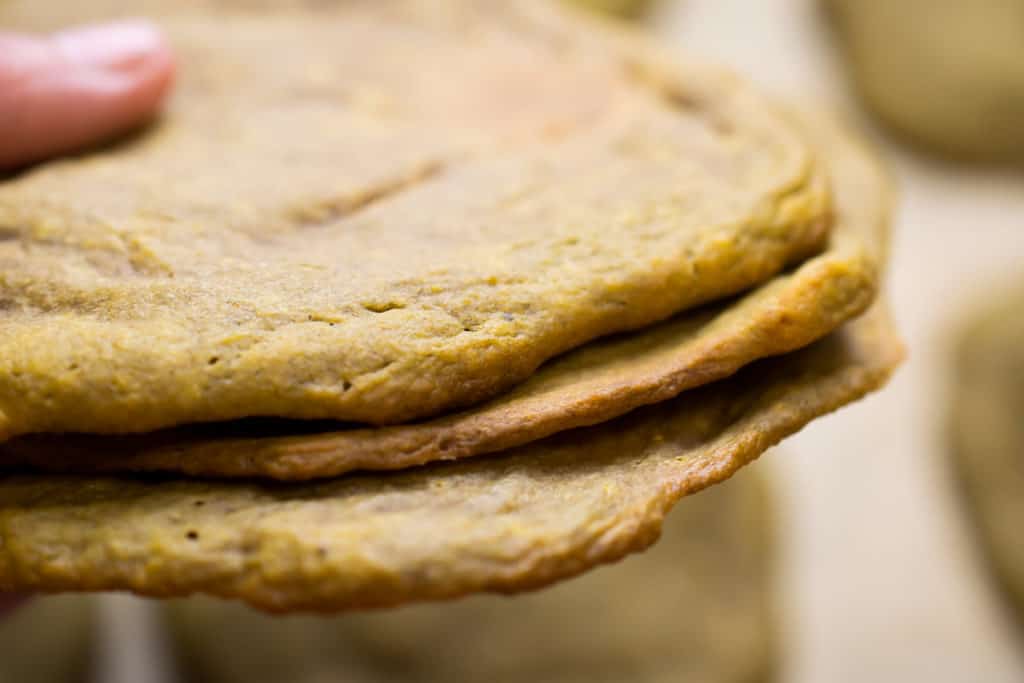 Frequently Asked Questions
How do I know if my plantains are ready?
Green plantains are very firm and very green, and very hard to peel. These are not ripe at all. As they turn light green and a little yellow they become easier to peel and a little softer.
How big do the plantains needs to be?
I like to pick out average sized ones. Or you can balance it out with one or two big ones and one or two small ones. If you can only find small ones use less water.
DO do you ned a high powered blender?
Yes! You need a Blendtec or Vitamix. Alternatively, you may use a food processor. A regular blender won't work.
Why did my tortillas turn brown?
Because the plantains were ripper than they appeared. It's okay, they will just be a little sweeter. Or it's the baking soda. Again, okay, they will still taste great.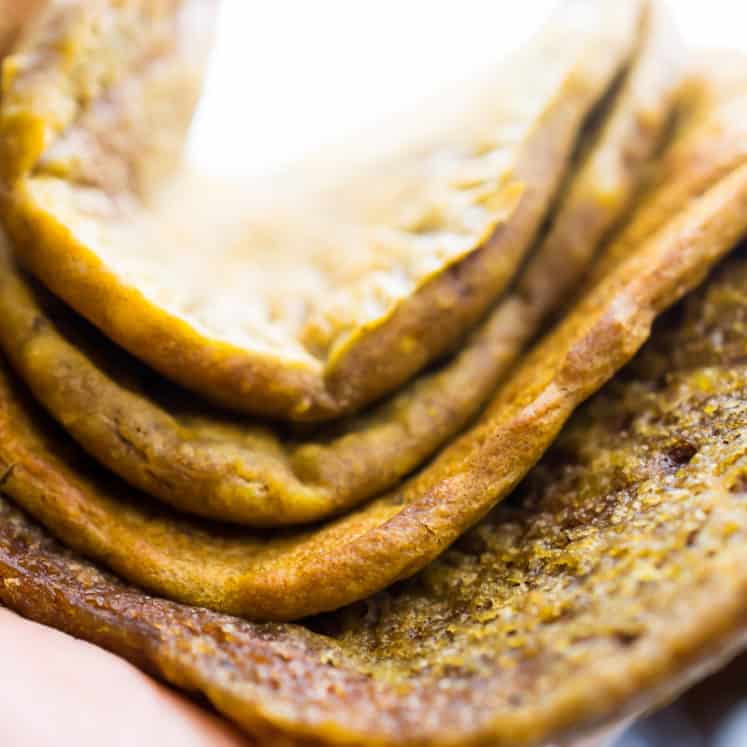 AIP Plantain Tortillas
---
Author: Cristina Curp
Prep Time: 15
Cook Time: 15
Total Time: 30 minutes
Yield: 12 tortillas 1x
Description
Blender batter plantain tortillas that are grain-free, flour-free and paleo!
---
Scale
Ingredients
4 plantains (green with a little yellow or 2 green and 2 yellow)
juice of one lemon
1 garlic clove, peeled
1/4 cup olive oil or avocado oil
1/4 cup warm water
1 tsp baking soda
1 tsp vinegar
1 teaspoon fine salt
---
Instructions
Pre-heat oven to 400F. Line a sheet pan with parchment paper and grease lightly.
Peel your plantains, With a small knife run a slit down the length of the plantain, get your finger in there and peel outwards. Cut your plantain in to 1 inch slices.
Place sliced plantain in a blender with the rest of the ingredients.
Blend on low, mashing down with spatula or blender prod.
Gradually increase the speed to keep mixture moving and blend until smooth.
You might have to stop and scrape down with a spatula a few times to keep things going.
Once you have a smooth yellow paste it's ready.  Spoon the mix out on to sheet pan, use 2-3  tablespoons for 2-4 inch tortillas.
Bake for 15-20 minutes check, if edges have started to become golden/brown they're ready!
If you want them crispier keep them in the oven for another 5 minutes.
They will left easily off the parchment paper. Store in the fridge in an airtight container for up to a week.
Nutrition
Serving Size: 1 tortillas
Calories: 148
Sodium: 1.7mg
Fat: 4.6g
Saturated Fat: 0.6g
Trans Fat: 0g
Carbohydrates: 27.7g
Fiber: 1.9g
Protein: 1g
Keywords: AIP Plantain Tortillas