I love making this AIP plantain flatbread and cutting it into wedges to keep in the fridge, perfect to add to soup, salad, or make a snack. Super bonus, it's REALLY EASY! I hope you enjoy this versatile AIP plantain flatbread the way I did during my AIP journey! Learn how I used real food to heal inside and out!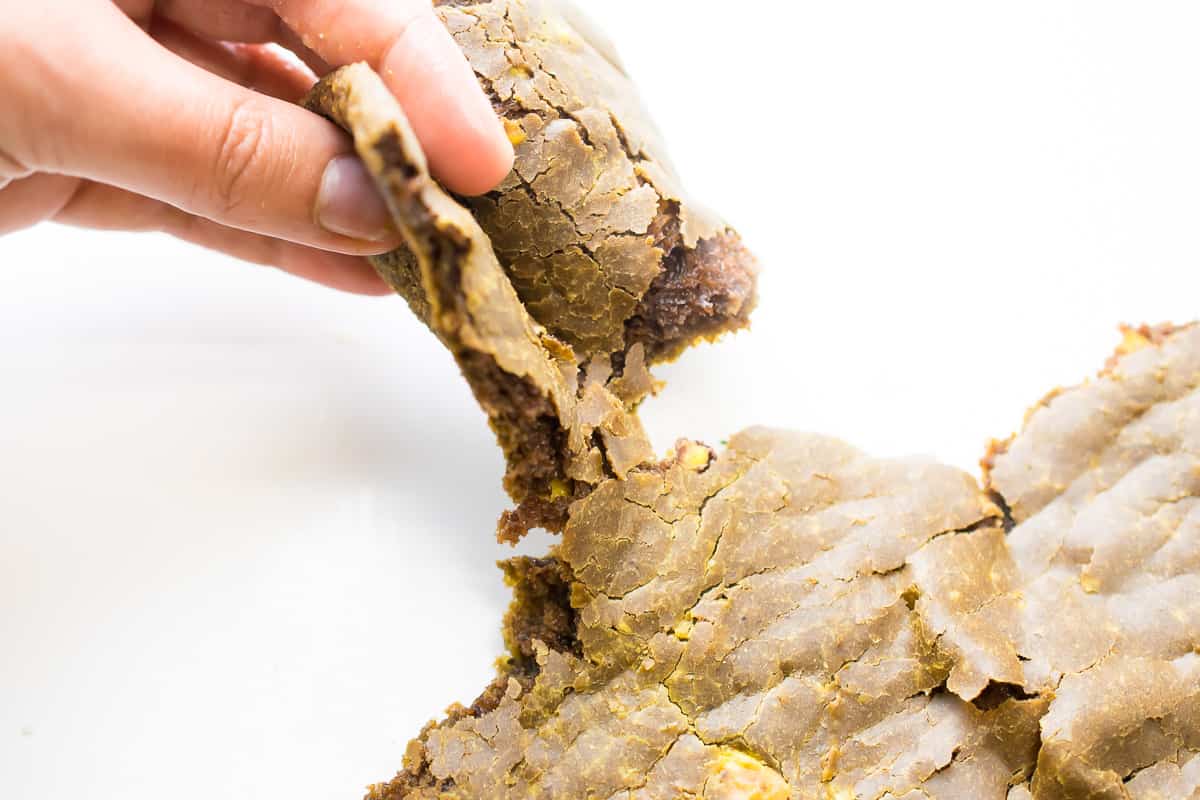 Table of Contents
Ingredients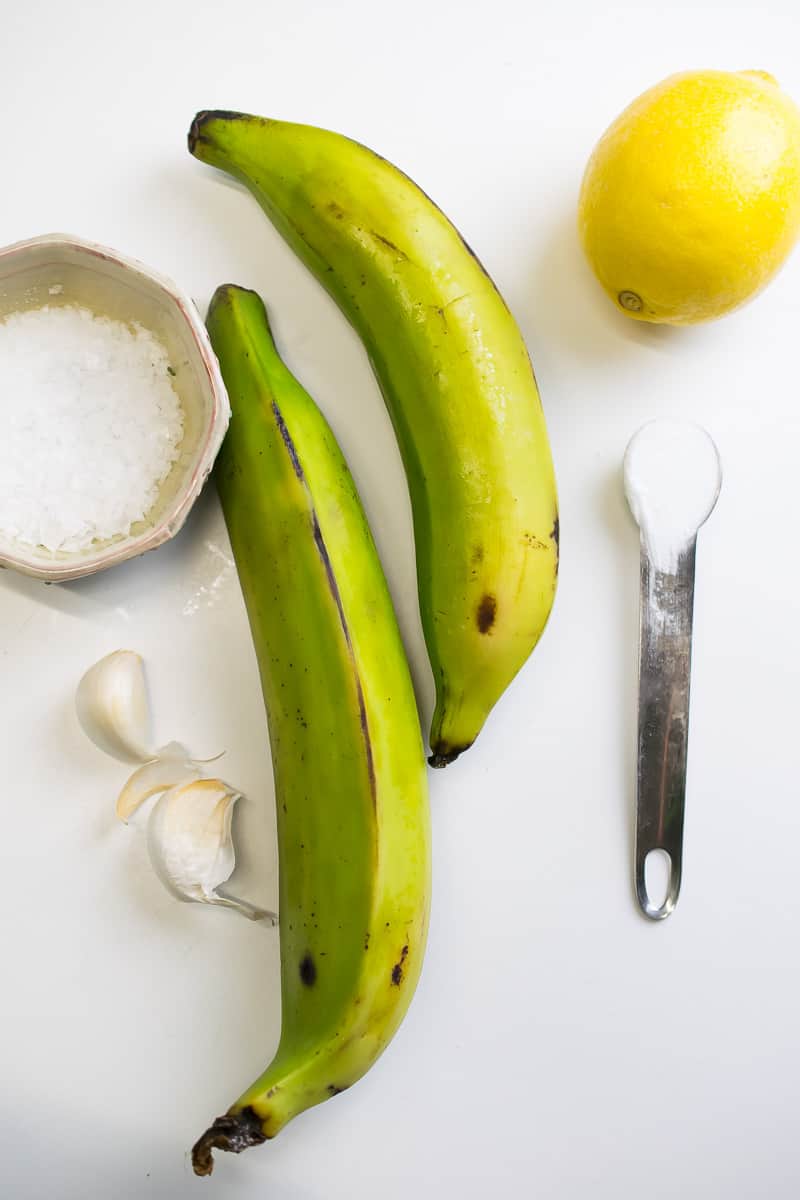 Yellow/ greenish-yellow plantains or platanos pinton are the base for this bread.
Whole garlic cloves for flavor.
Juice of one lemon which helps its rise a bit
Baking soda- for a fluffly bread, but it can make it turn green, leave it out for a yellow bread
Step by Step Instructions
Egg Free Bread
Y'all AIP bread recipes are like unicorns. True Story. But for those of the paleo persuasion that need egg-free bread food, this AIP plantain flatbread is for you! It's grain-free, flour-free and made in the blender using plantains. Great for avocado toast or with Orange Shredded Chicken!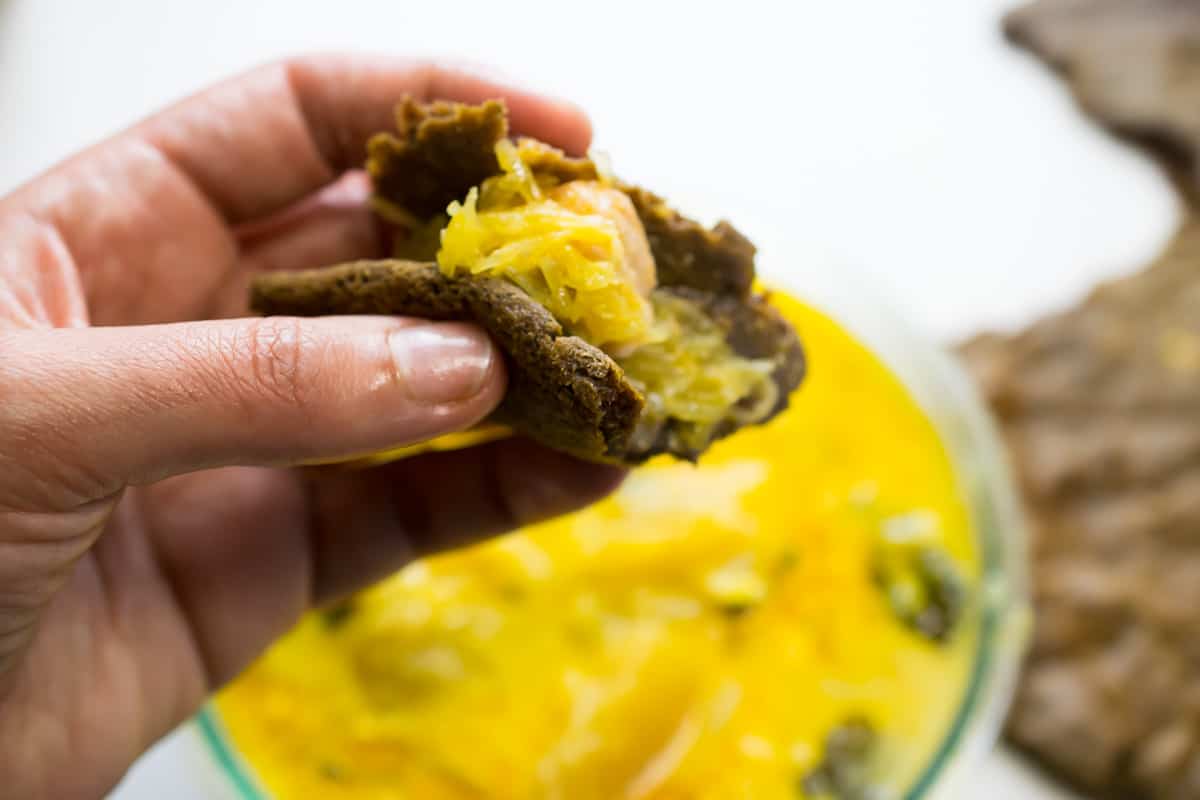 Why Are They Different Colors?
I like this recipe with yellow plantains, but green ones work well too. The color might change depending on the ripeness of plantains. After doing some research I also learned that baking soda might be responsible for the change in color too. To keep your flatbread nice and yellow, skip it.
What is AIP?
This AIP Plantain Flatbread is ideal for people on an autoimmune protocol. It's an elimination protocol designed to help people discover which foods they are eating are causing the symptoms of their autoimmune disease. Learn more here.
Frequently Asked Questions
Why is one brown and one yellow?
I like using baking soda, I think it makes them fluffy and stretchy, but it does turn it brown I believe. That or that the plantain was too ripe. There isn't a to of information online about baking with plantains like this.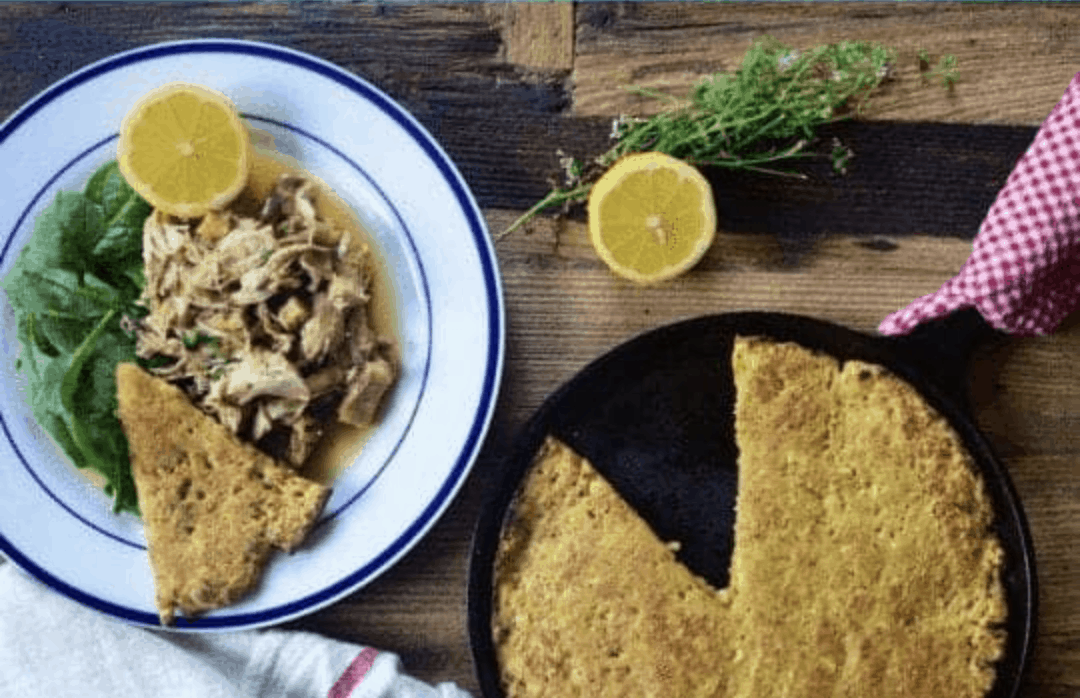 Do you need a cast iron?
Yes, I think it contributes to the texture of the bread and also helps it lift off the skillet easily.
Can I add different seasonings?
Totally! Herbs, more garlic, you pick!
Could I make this sweet?
Totally! Omit the garlic, add some cinnamon and a little honey. Using ripe plantains will also make it sweet.
AIP Plantain Flatbread
---
Author: Cristina Curp
Prep Time: 5
Cook Time: 15
Total Time: 20
Yield: 1 flatbread 1x
Category: bread
Method: baking
Cuisine: AIP
Diet: Gluten Free
Description
Allergen friendly, whole ingredient bread!
---
Scale
Ingredients
2 plantains, mostly yellow or a little green
1 lemon squeezed
1 garlic clove
Pinch salt
1/4 cup olive oil
1/4 teaspoon baking soda (optional)
---
Instructions
Slice your plantain peel and then pull it back. Once peeled, slice your plantains.
 Add the rest of the ingredients to the blender, then the plantain.
Blend in Vitamix or high powered blender until smooth.
Spread mix on lightly greased, 8-inch cast-iron skillet.
Bake at 400F for 15 (or until desired crispness).
Nutrition
Serving Size: 1/2 recipe
Calories: 140
Fat: 8.6g
Carbohydrates: 24g
Protein: 1g
Keywords: AIP Plantain Flatbread