Nose to Tail Burgers made with beef liver and heart, bacon, onion, garlic, rosemary, and seasonings for a satisfying meal that's super tasty AND nutrient dense.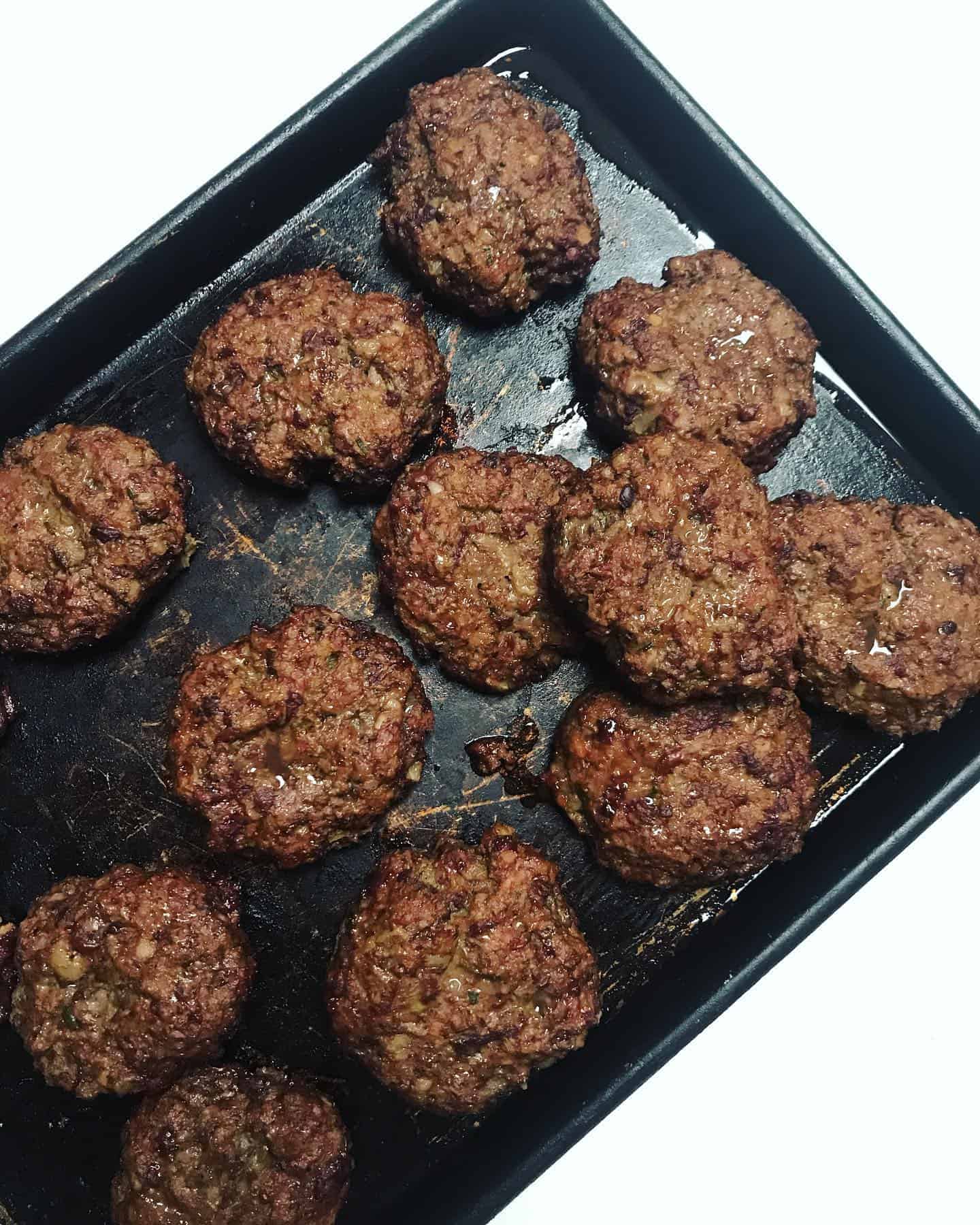 Table of Contents
This Nose to Tail Burger would satisfy even a caveman
If you're reading this and you're thinking, "Beef liver and heart? Oh heck no!" just stick with me for a second. If you've never had offal, these organ meat burgers are a great place to start.
Ground beef gets a serious nutrient density upgrade when you mix it with beef liver and beef heart. To balance out the flavors and textures, I also incorporate diced bacon or ground sausages into the mix (choose your favorite), plus garlic and onion, then season generously with a blend of rosemary, salt, kelp granules, ginger, cumin, turmeric, black pepper, and 5 spice. The almond meal helps it bind together a little better, and you can use pork panko as a nut-free option.
The result is a juicy, flavorful, seriously satisfying burger — no one will know it's a beef liver burger unless you tell them!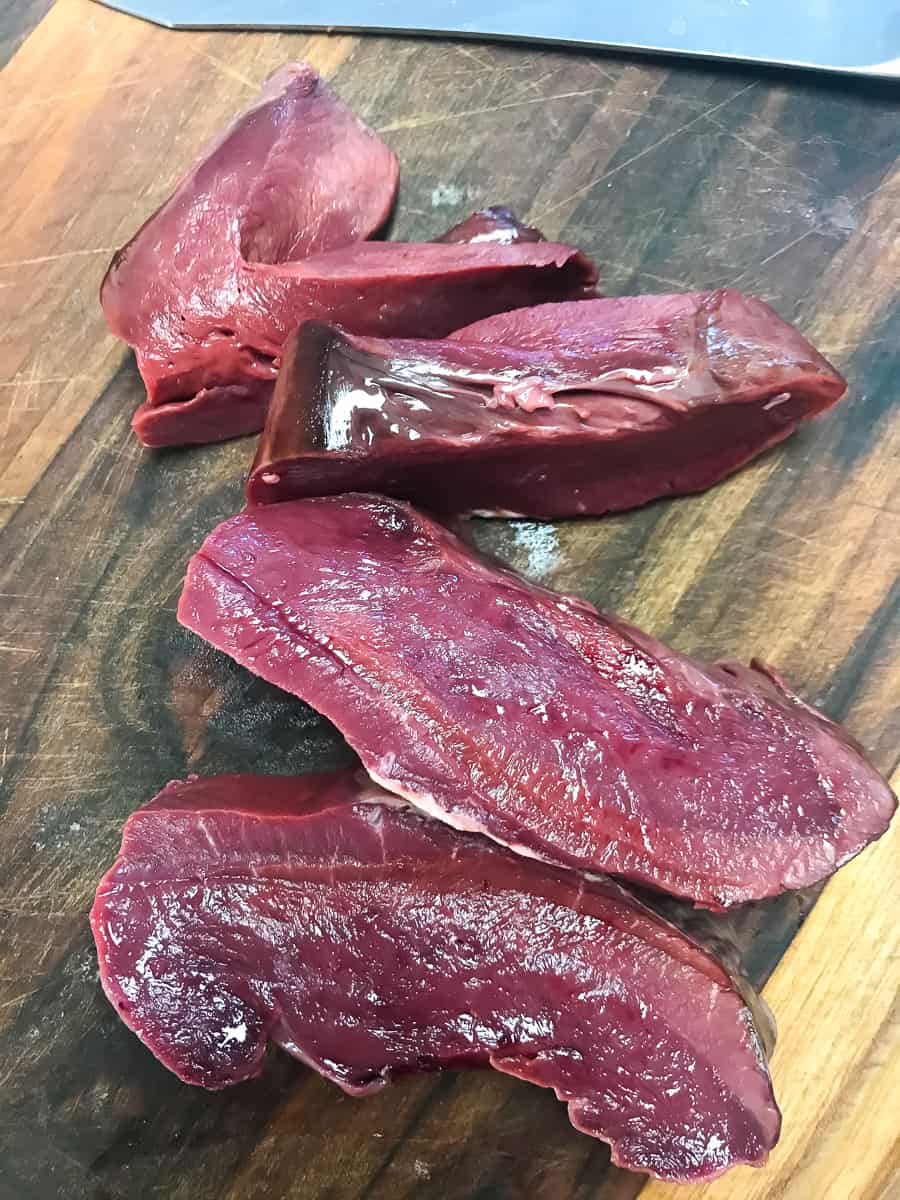 Throwing it back: benefits of an ancestral diet
Detox diets might be all the rage nowadays, but they're eating nose to tail isn't a new idea. Since the beginning of time humans have consumed the entire animal. Not only for nutrition, but also to honor the sacrifice. Everything in nature has a balance: while muscle meat is high in protein, delicious, and satisfying, organs provide nutrient density and open up detox pathways. Before daily vitamins and supplements were a thing, regular consumption of offal was what kept us healthy.
In the last 50 years, organ meat consumption in the US has plummeted, but it's still regularly consumed around the world. In Argentina, their traditional grill out, parrillada, included blood sausage and thyroid. In Brazil, chicken hearts are a regular menu item. In Greece, they make Easter Soup with lamb or goat offal!
It's time to get the eek factor out of the way and get down with some organ meat … for your health, and because it can be delicious! I've shared my Easy Liver Pate recipe before with a chicken and beef option, but these Nose to Tail Burgers feature both beef liver and beef heart. It's quite possibly the most paleo beef recipe on the internet.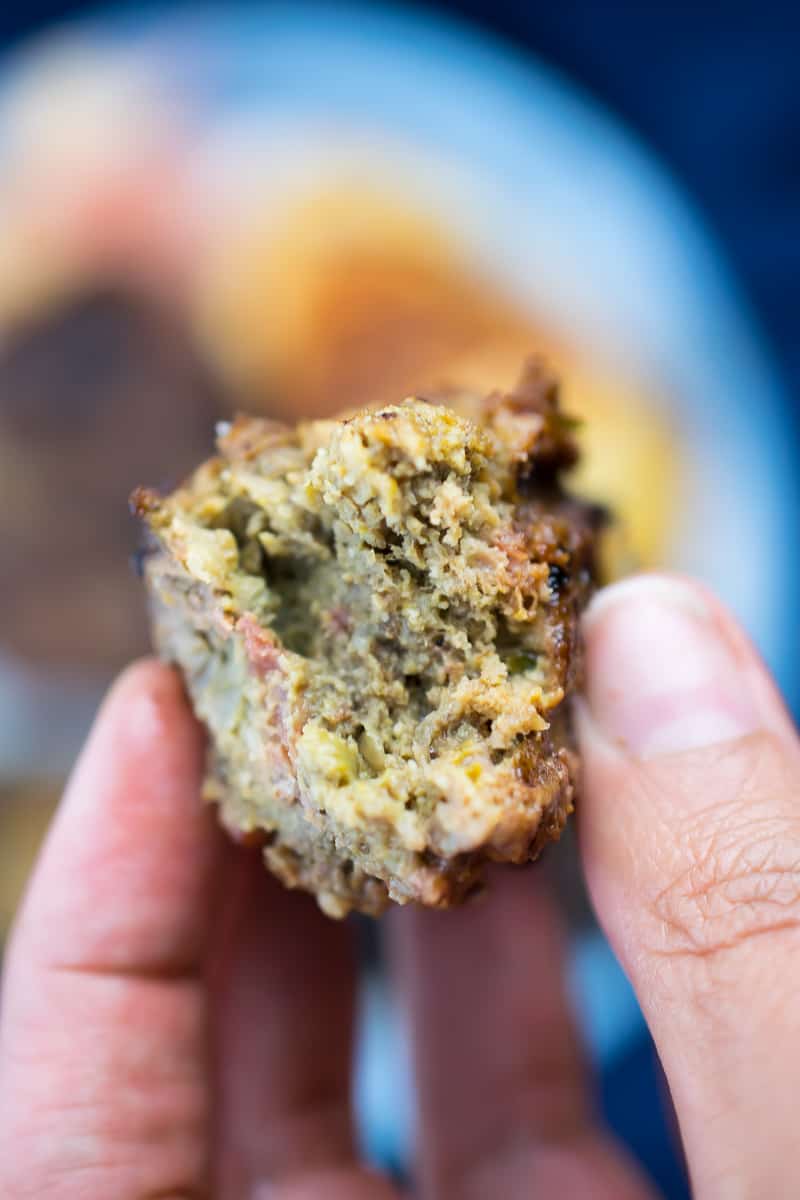 Is it really safe to eat organ meats? Why should you eat organ meats?
Before we had modern medicine, our ancestors instinctively ate the organs that needed support. Like supports like: there have been studies that prove eating liver supports your liver, eating heart supports your heart, thyroid supports your thyroid, so on and so forth!
The liver is not a filter. Let's say that again: THE LIVER IS NOT A FILTER. When you consume liver, you are not consuming the toxins from that animal. In fact, fat stores toxins — the liver TRANSFORMS toxins so that the body can then eliminate them. The liver is the great transformer, not a filter.
Need more reasons to get on board with beef liver recipes?
Let's take a closer look at the Nutrients in Beef Liver and Heart.
Beef liver is high in Vitamin A. This fat-soluble vitamin is important for eye health (psh, forget carrots!), and for skin and cellular regeneration. Vitamin A found in plants, like beta carotene, is the precursor for the bioavailable form of Vitamin A … and we don't convert it well. If you're deficient in Vitamin A, beef liver is much more bioavailable than carrots.
Beef liver is also high in B Vitamins, especially B12 and Folate. Both are important for your metabolism (energy production), but B12 is also a must for cognitive function, and folate is necessary for cellular growth, especially for expecting mamas.
Beef heart has 200% of the recommended daily intake for B12. It's an important source of enzymes that activate chemicals to burn fat, support healthy hormone function, and help fight carcinogens.
Beef heart and liver also are high in iron, which helps carry oxygen through blood, it protects white blood cells and for proper coagulation.
For more information on why beef is good for you and to learn about grass fed beef versus grain fed beef, read my post HERE.
This recipe was inspired by my friends Danny and Maura Vega (Fat Fueled Family). They brought some of their Primal Burgers to a potluck we had in Tampa and I ventured to make my own version 🙂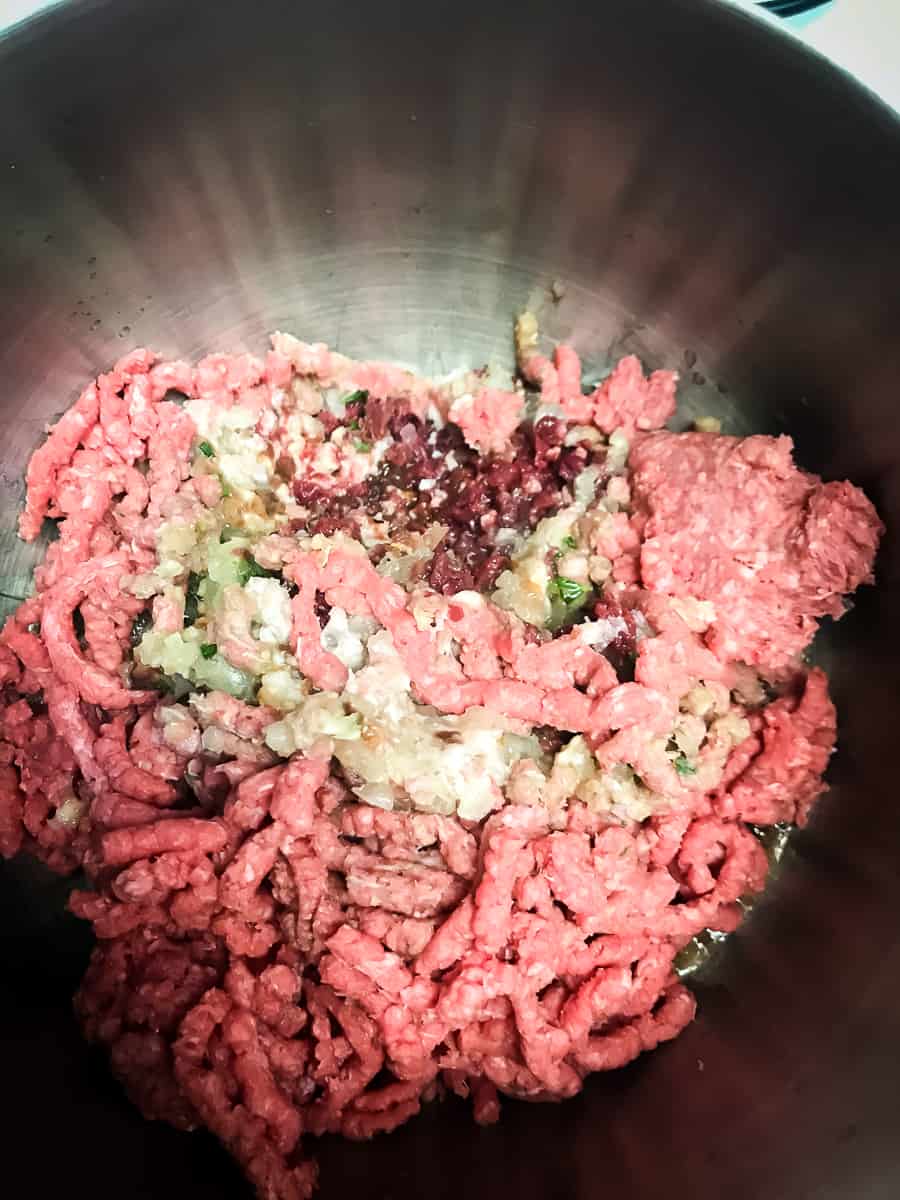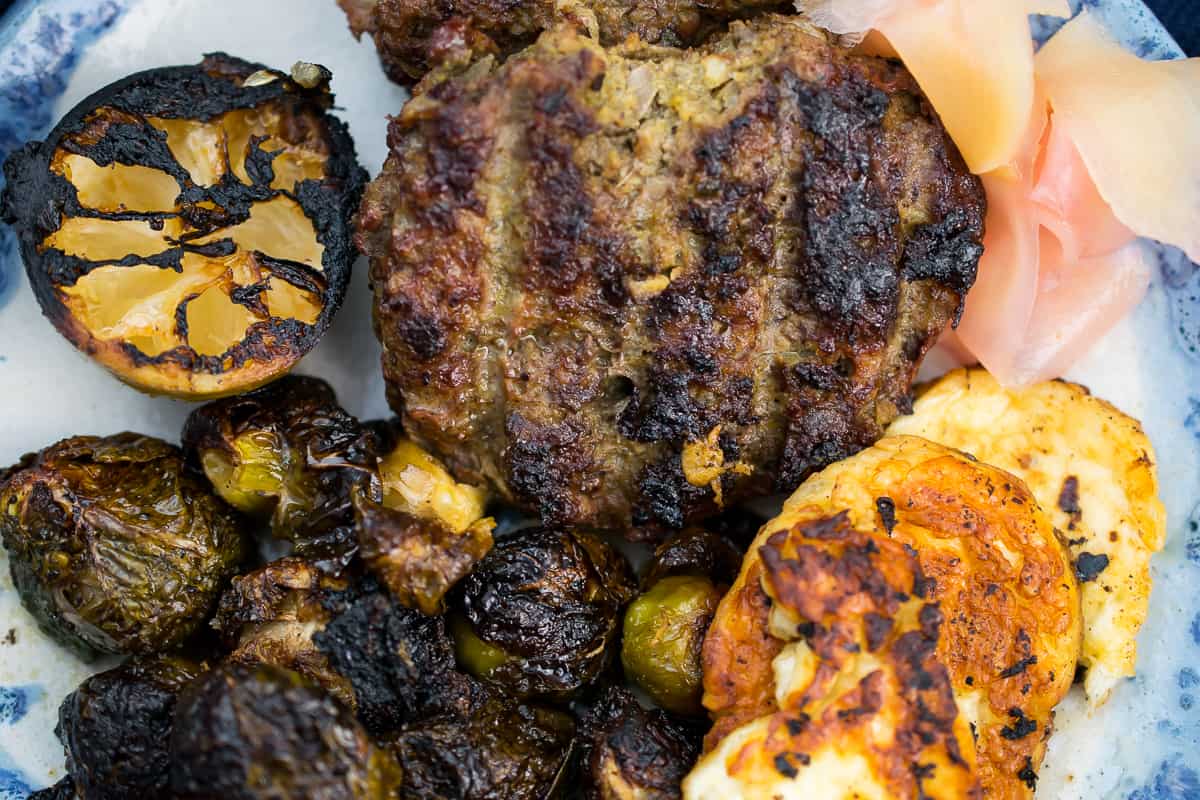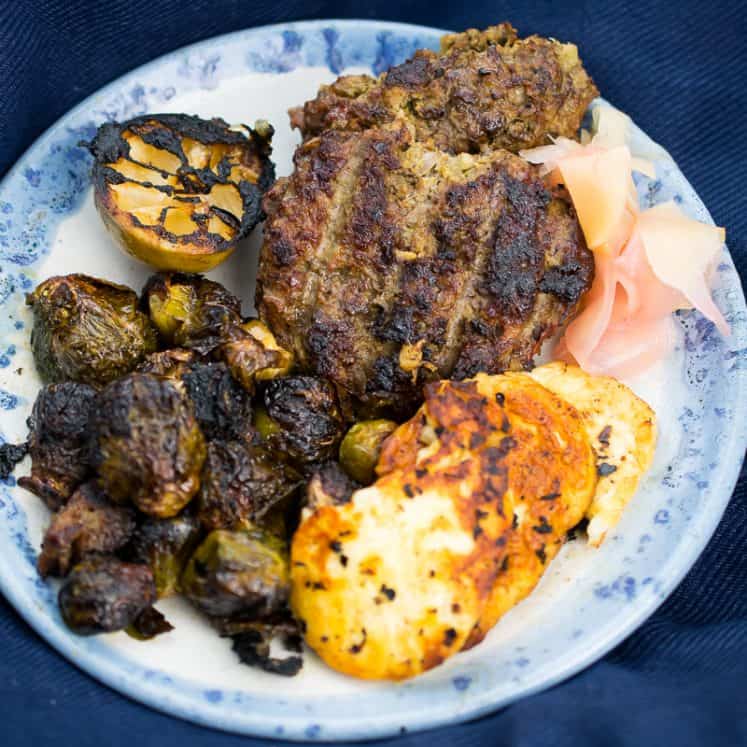 Nose to Tail Burgers (Dairy Free, Egg Free, Paleo, Keto, Whole30)
---
Author: Cristina
Prep Time: 30 minutes
Cook Time: 35 minutes
Total Time: 1 hour 5 minutes
Yield: 15 servings 1x
Category: Entree
Method: Roast, Smoke
Cuisine: Burger
Description
Nose to Tail Burgers made with beef liver and heart, bacon, onion, garlic, rosemary, and seasonings for a satisfying meal that's super tasty AND nutrient dense.
---
Scale
Ingredients
2 pounds ground beef
10 ounces bacon diced or ground sausage
¾ pound beef heart, cubed
½ pound beef liver, cubed
1 large onion, diced
4 cloves garlic, sliced
3 sprigs rosemary, leaves only
2 teaspoons fine salt
2 teaspoons kelp granules
2 teaspoons ground ginger
2 teaspoons ground cumin
2 teaspoons ground turmeric
2 teaspoons black pepper
½ teaspoon 5 spice
½ cup almond meal, pork panko or coconut flour
---
Instructions
If using a meat grinder:
Put the bacon, heart, liver and then garlic, onion and rosemary through the grinder until it all comes out the other end and into a large bowl.
If using a food processor:
Pulse the bacon, and heart until minced then transfer to a bowl. Then pulse the liver, garlic onion and rosemary until minced and add to the bowl.
Add in the rest of the ingredients and mix well until fully combined. I use gloves to I can really get in there and mix it well. Then I use a 4-ounce scoop to shape even sized patties.
Smoker instructions:
Cook in your smoker at 375F for 25 minutes then switch to just smoke for 10 minutes.
Oven instructions:
Place on a sheet pan and roast at 375F for 30 minutes, broil for 2-3 minutes.
Recipe Notes:
Macros calculated with almond meal — if you use pork panko or coconut flour, the macros will change slightly.
2.5g net carbs per serving
Nutrition
Serving Size: 1 serving
Calories: 263
Fat: 18.1g
Carbohydrates: 3.5g
Fiber: 1g
Protein: 20.7g