Flan is sweetened egg custard with a layer of caramel sauce on top. There are a lot of versions of flan across cultures, but being Cuban I am showing you how I made traditional Cuban flan into an authentic tasting Dairy-Free Flan!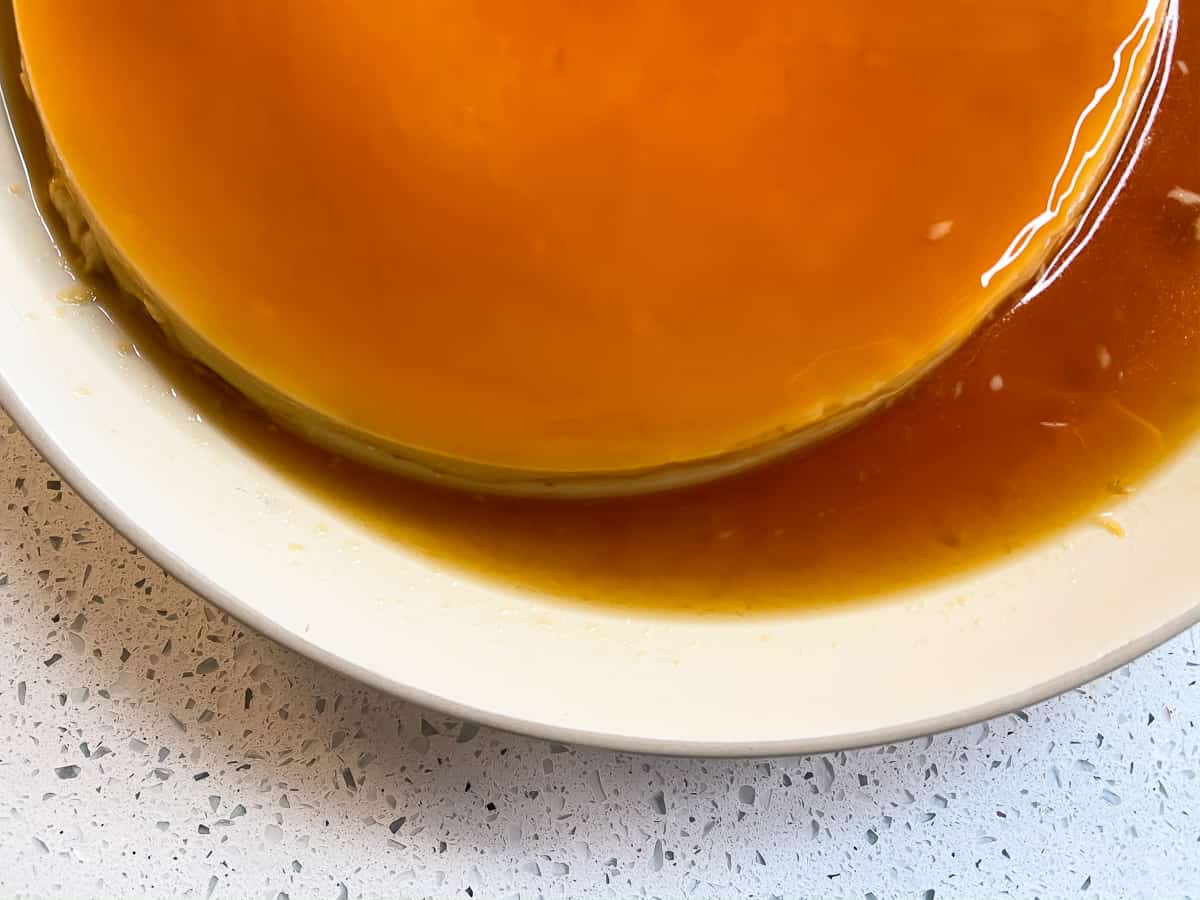 Table of Contents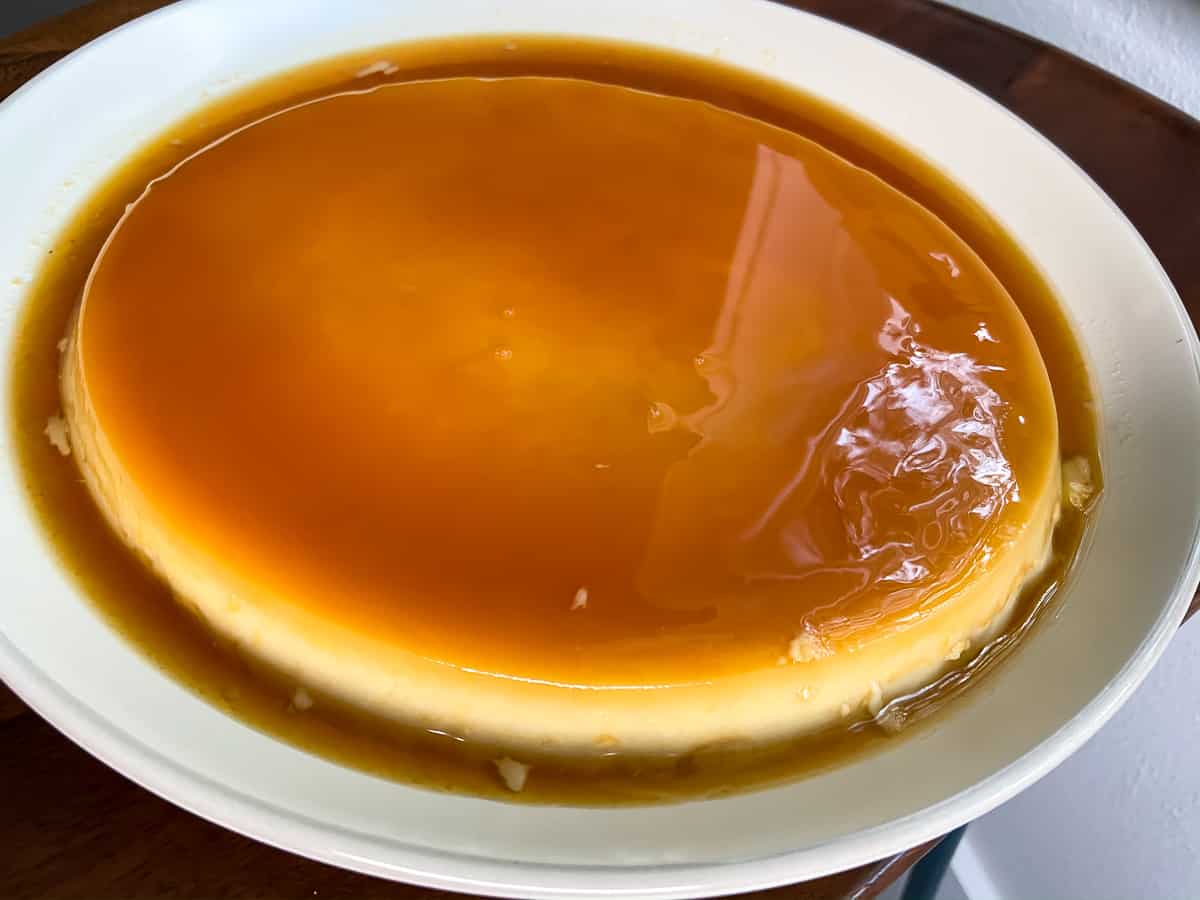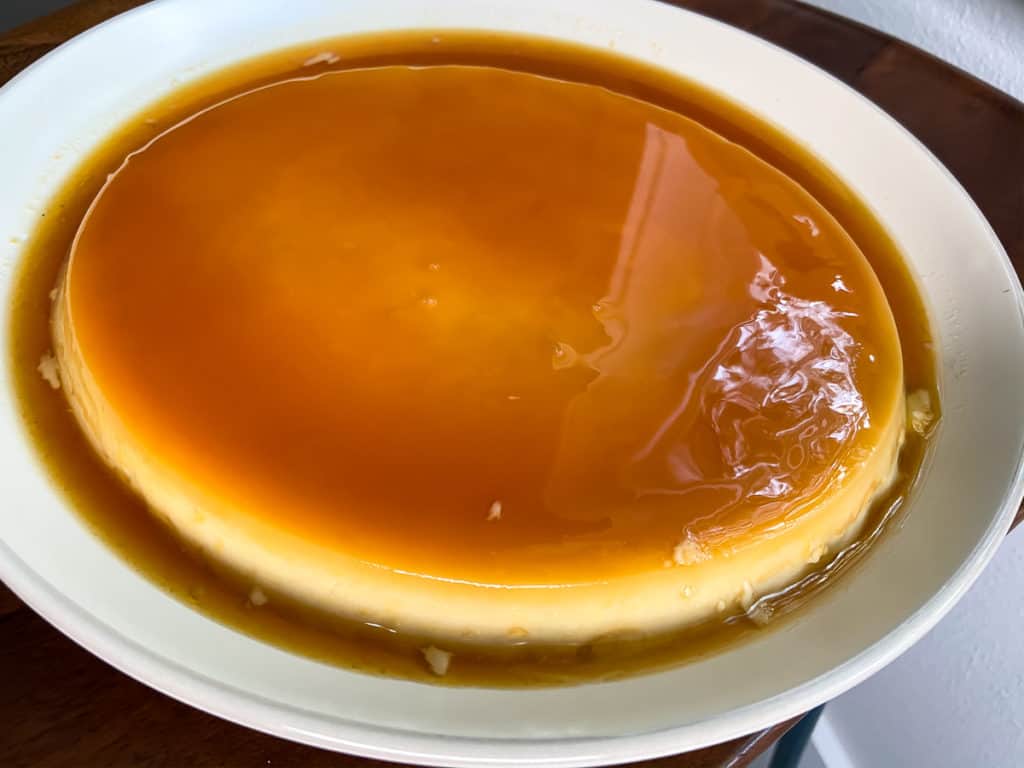 Dairy-Free Keto Flan Ingredients!
To make this authentic Cuban flan dairy free you need the following ingredients. The coconut milk and cashew milk make a healthy version of evaporated milk. Allulose because it's the only keto sweetener that melts and behaves exactly like real sugar.
You will also need:
6 or 7-inch cake pan or flan mold
1 5 or 6 quart pot
Steamer rack
aluminum foil
a large mixing bowl
whisk
Step By Step Instructions for Flan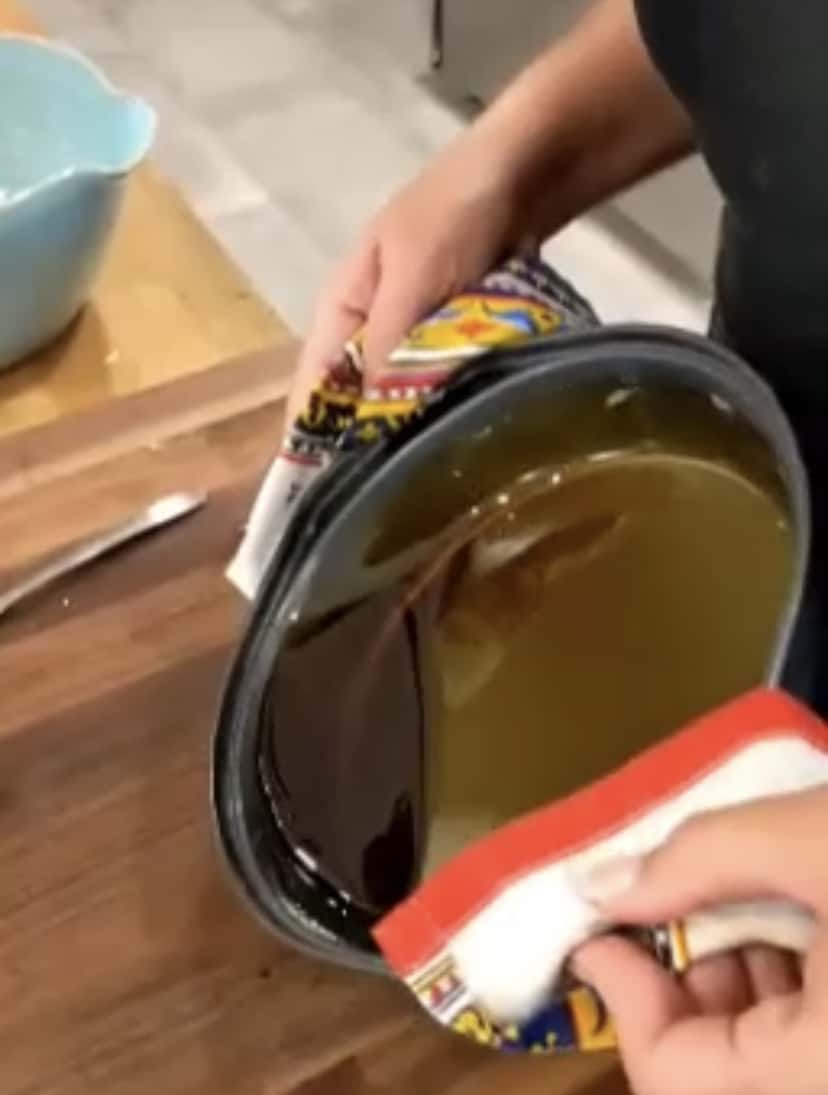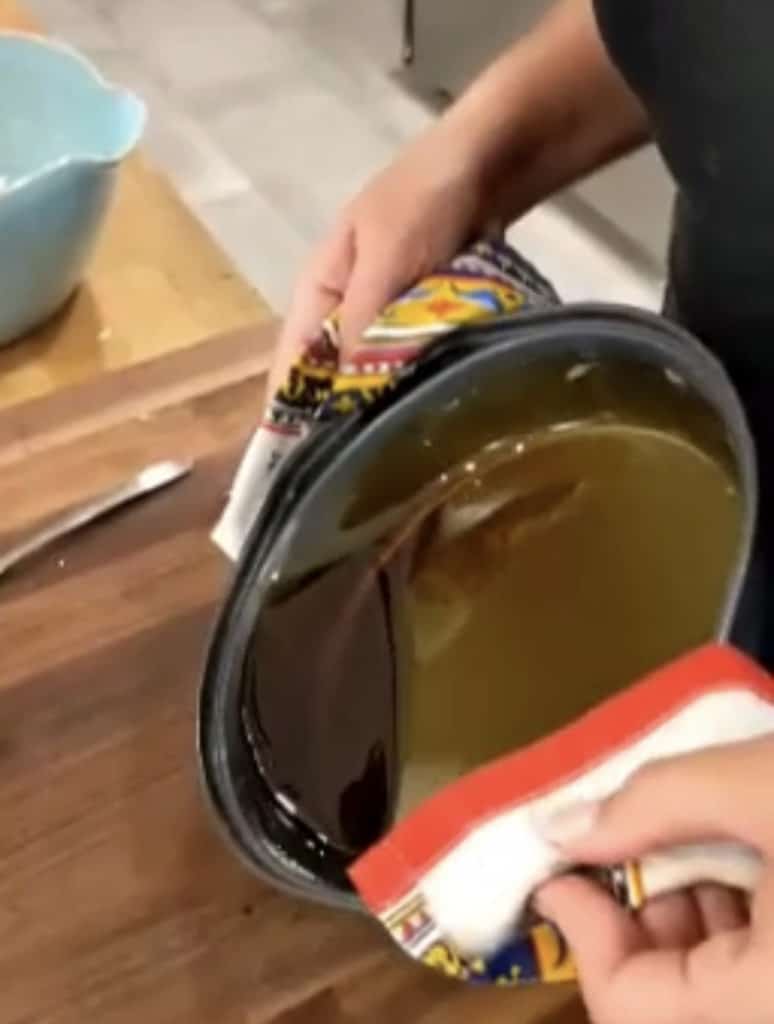 The Original
To make this dairy-free flan super authentic I wanted to stay as true to the original method as possible. Started with making healthy condensed milk. I also used allulose, it's the ONLY keto sweetener that caramelizes. It melts and toasts like real sugar, but is less sweet. I used a combination of cashew milk and coconut milk so the coconut flavor would not be overpowering.
There are coconut flan and the Dominican tembleque which use full-fat canned coconut milk and are dairy-free, so if you want to go with all coconut milk you certainly can.
Feeding Tradition
Noche Buena (Christmas Eve) is the main event for us (Cubans). The entire family gathers and we make a feast. This always involves a Lechon (pig roast), arroz y fijoles, yuca with mojo and of course flan! My grandmother, Abuela Victoria, passed away last year. She was my last grandparent left. With her passing, I feel that the torch is now passed on to me to continue these family traditions. It's important for me that Jack know where he comes from.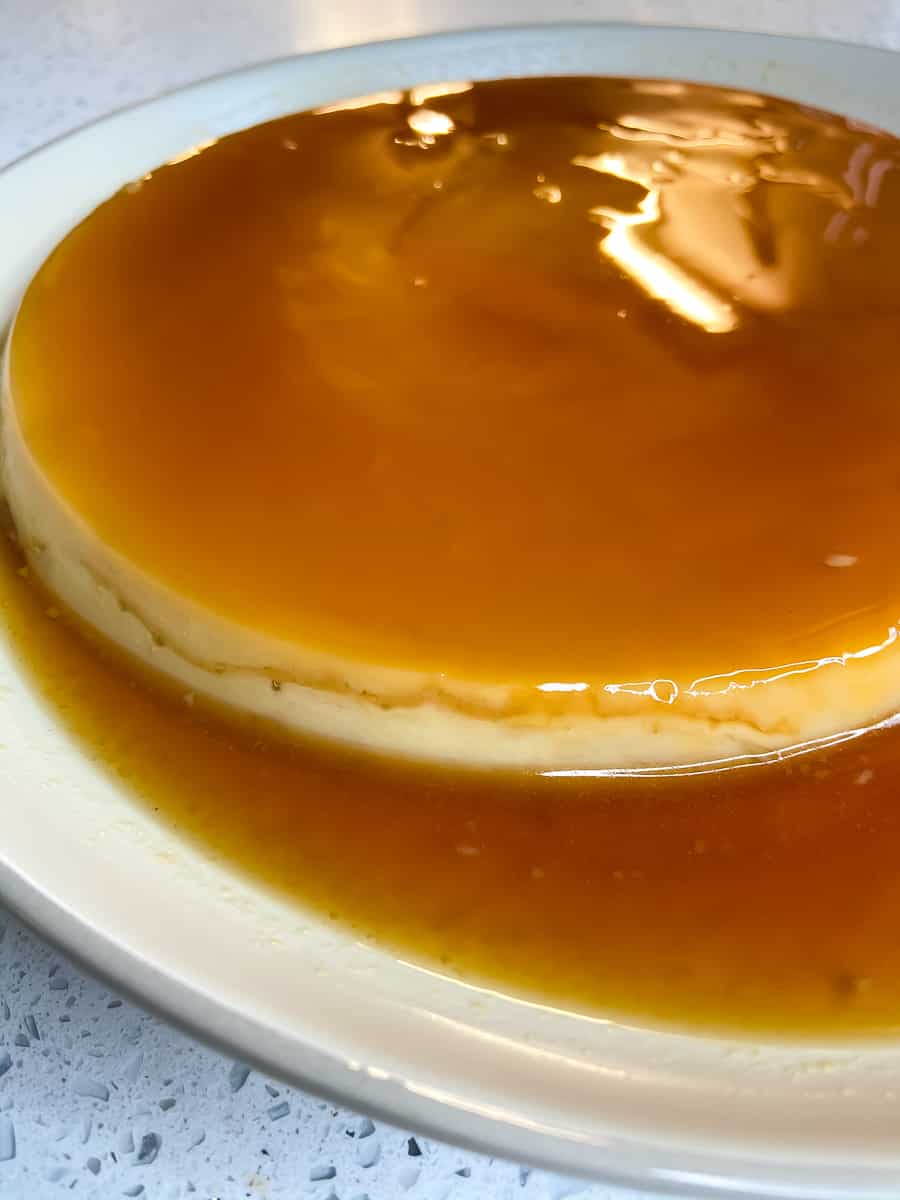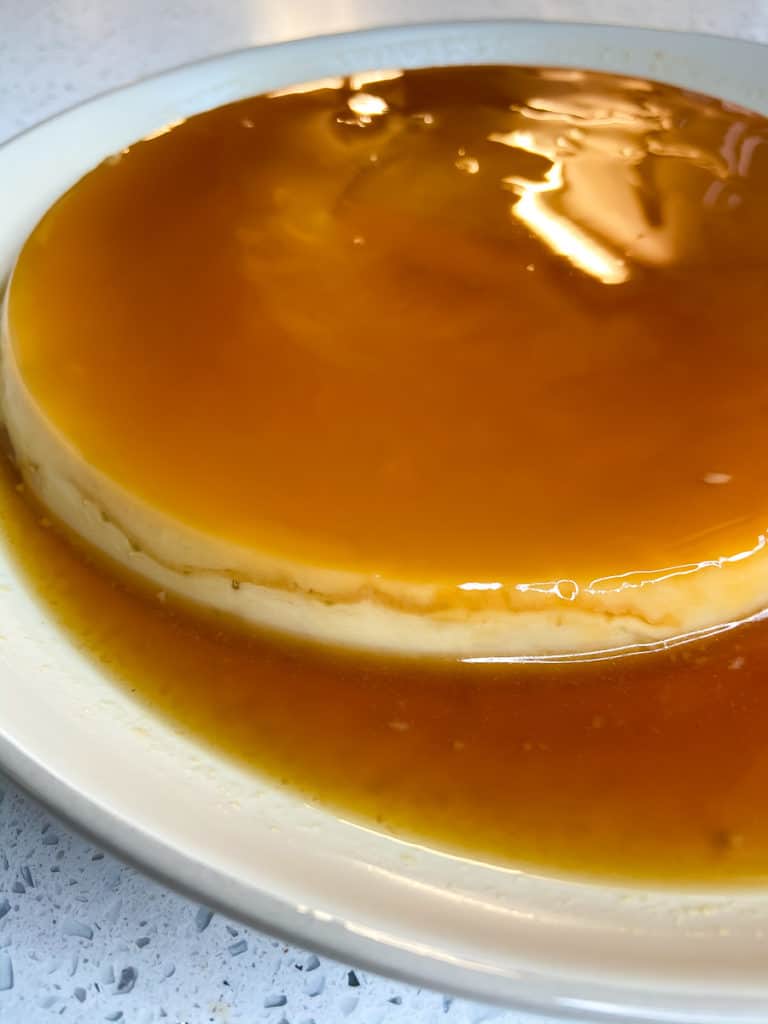 When I was a kid I would wake up every December 24th at my Abuela's house to find an entire pig slit open on her counter. Her and her sisters working away in a frenzy getting it marinated to go in La Caja China (a roasting box for the pig) as well as the rest of the menu. That evening the house would fill with friends and family, which in the good old days would come to about 100 people!
Making recipes like this Dairy-Free Flan, my AIP Lechon, and Pressure Cooker Arroz con Pollo are how I honor my family traditions while staying healthy.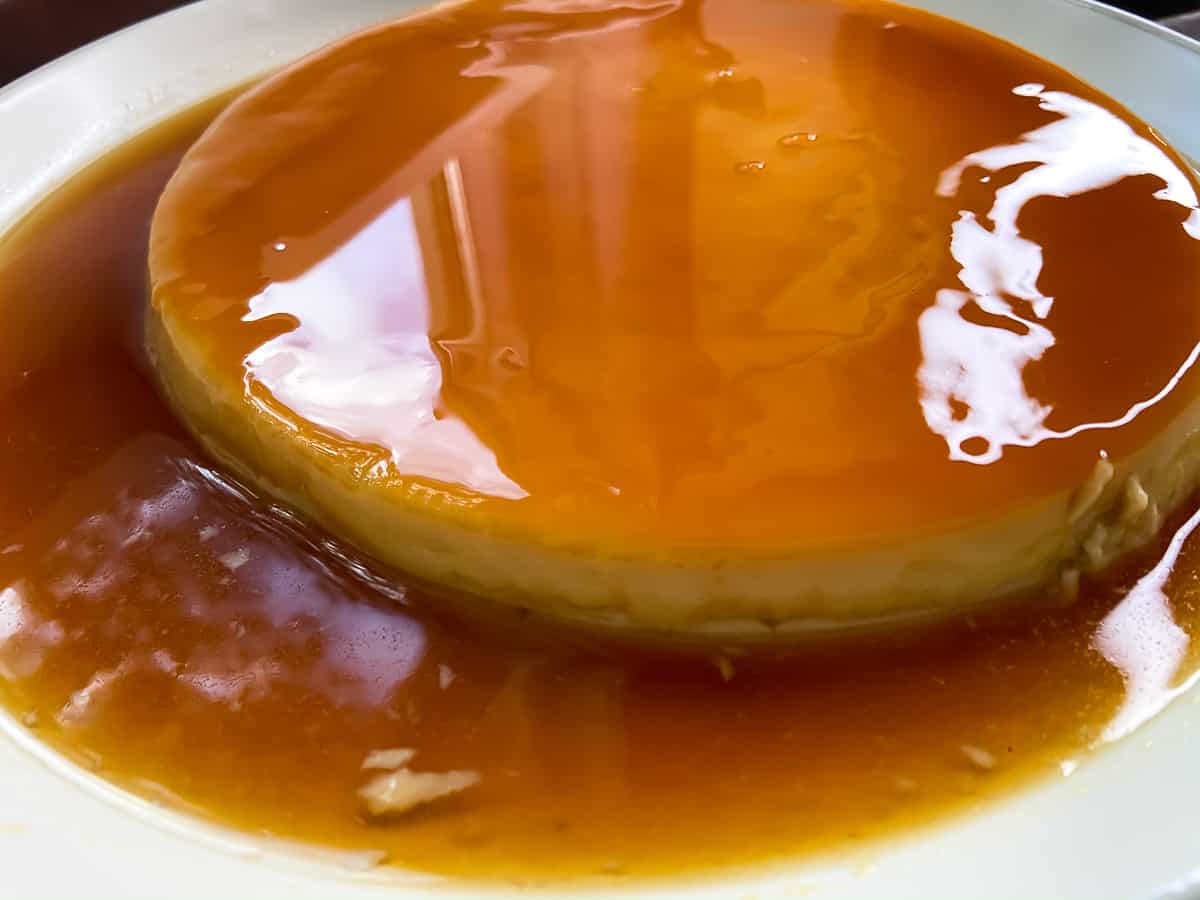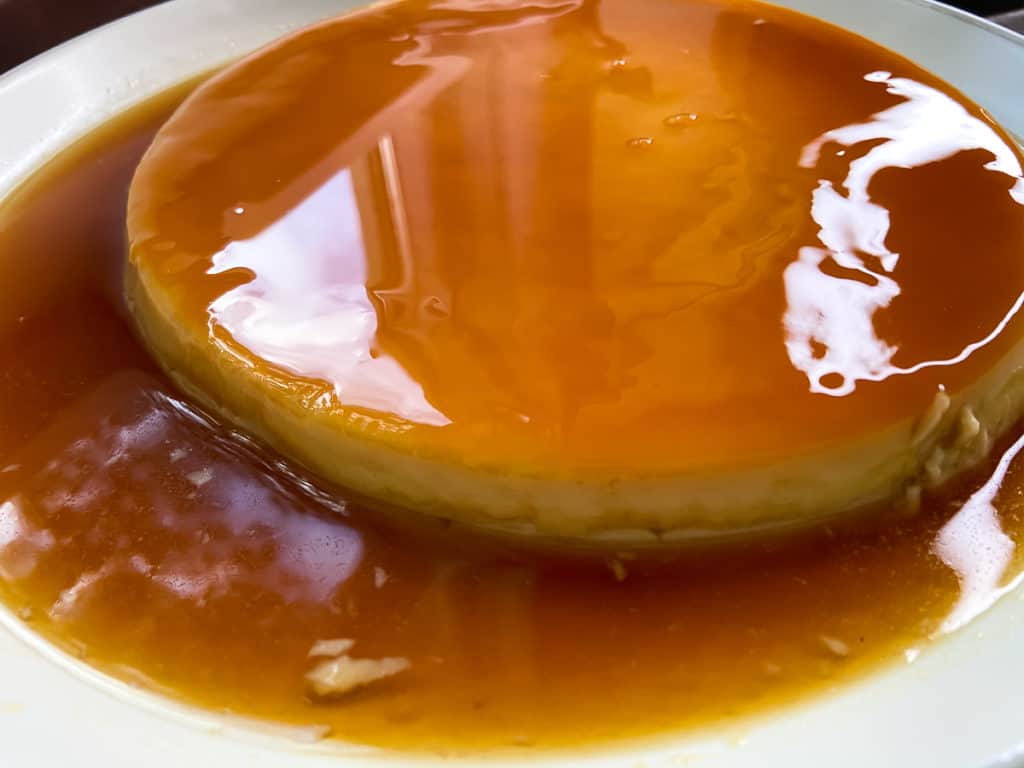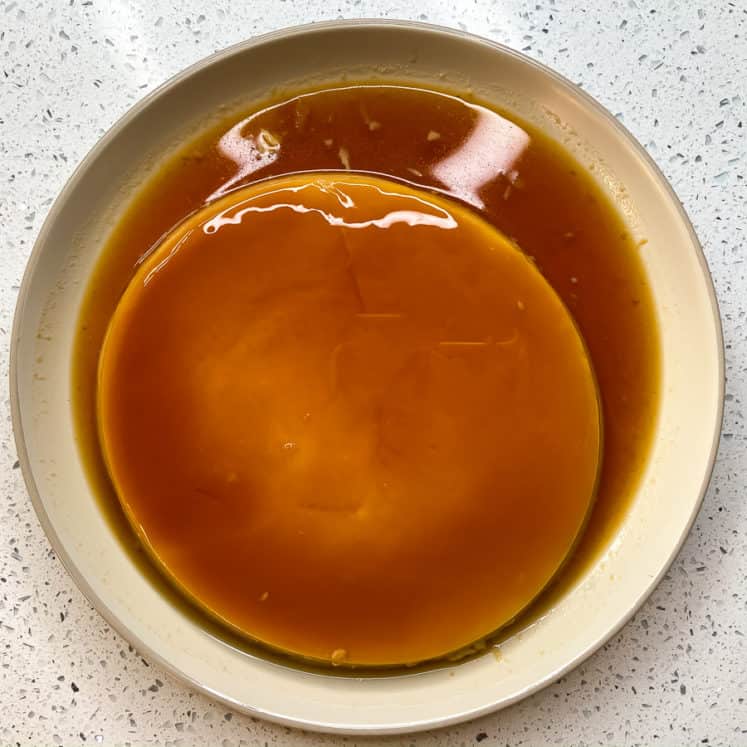 Dairy Free Flan (keto, paleo)
---
Author: Cristina Curp
Prep Time: 30
Cook Time: 9-
Total Time: 33 minute
Yield: 8 servings 1x
Category: Dessert
Method: Bain Marie
Cuisine: Cuban
Diet: Diabetic
Description
A perfectly authentic Cuban flan made dairy and sugar-free!
---
---
Instructions
Make the condensed milk! Combine the cashew and coconut milk and 1/2 cup of allulose in a pot and bring to a boil over medium heat, stirring often. Add in the salt, lemon peel, and vanilla extract, stir well.  Reduce heat a bit and continue simmer until the liquid is reduced by 1/3, you should have about 1 3/4 to 2 cups of the condensed milk.
Taste the simmering milk, it should be a sweet, potent creamy consistency. It should even taste almost too sweet on its own. That's good! Remove it from the heat, strain it into a measuring cup or bowl to cool down.
Now preheat the oven to 350F. Get your double boiler set up ready, or as we call it Baño de Maria. I used a 5-quart pot, put the rack insert from my pressure cooker in it, to keep the cake pan off the bottom.
Make your caramel. Heat the remaining allulose in a small saucepot. Bring to a boil, let it boil, and simmer on medium or medium-high heat until it turns a rich amber color.
Make sure your cake pan is on a heatproof surface. Then carefully pour the caramel into your cake pan and rotate the pan so the caramel coats the bottom and sides. Keep rotating it slowly coating the sides and bottom as the caramel cools down. Set the pan on a flat surface to let the caramel cool.
In a large bowl whisk together the eggs. Then slowly add in the cooled condensed milk into the eggs gently whisking as you go. You don't want to create air bubbles. Just gently mix together. The result should be a creamy fluid custard.
Pour the custard mix into the cake pan over the caramel. Seal the top tightly with aluminum foil.
Put the cake pan in Baño de Maria. Place it on the rack in the pot and add warm water until it reaches halfway up the cake pan.
Carefully place the pot in the oven on the bottom rack. Bake for 90 minutes. Remove it from the oven carefully. Take the foil off of the cake pan. It will look glassy and smooth and be giggly. That's perfect!
Carefully touch it, if it's still liquid, then cover it up again and put it back in the oven. Check on it every 15 minutes until it's giggly, not liquid. Once it's ready, remove it from the Baño de Maria, uncover it and let it cool to room temperature. Then cover it again and set it in the fridge to set for 4 hours or overnight.
When ready to serve, run a knife around the edge, put a plate over the top, and swiftly flip it over.
Recipe Notes:
You can store leftovers in the fridge wrapped in foil for up to 4 days.
You can make these in individual ramekins but will have to adjust cook time accordingly.
You can also use all coconut milk and skip the cashew milk
Nutrition
Serving Size: 1/8 flan
Calories: 147.2
Fat: 13g
Carbohydrates: 3.4g
Fiber: .13g
Protein: 4.4g
Keywords: dairy free flan