Oh the mug cake! Not going to lie, the first time I heard of mug cakes I thought they were an abomination. However, I have since been converted. Alas, I am quite the mug cake connoisseur. This dairy-free, flourless, no sweetener added keto mug cake is my masterpiece!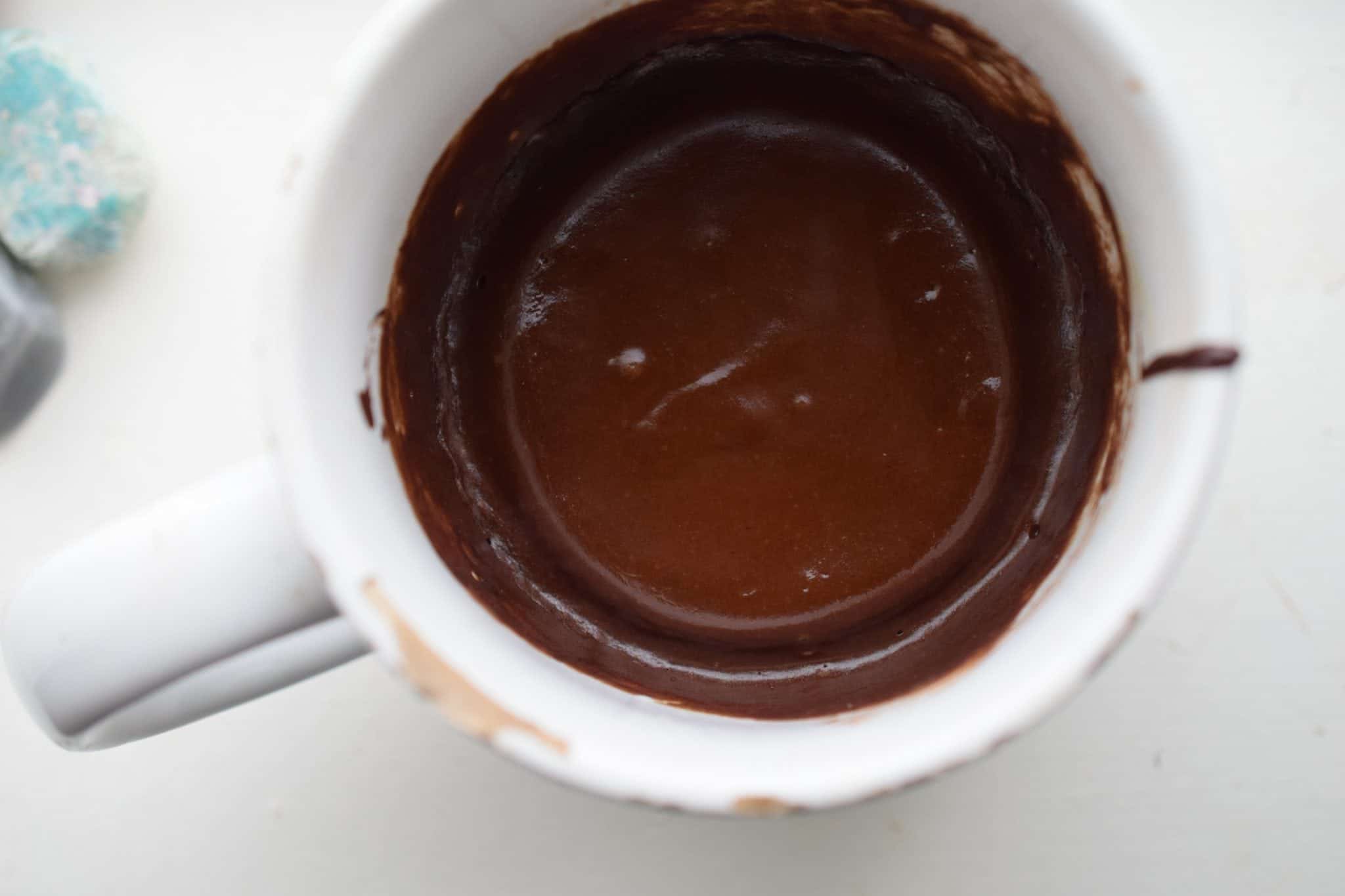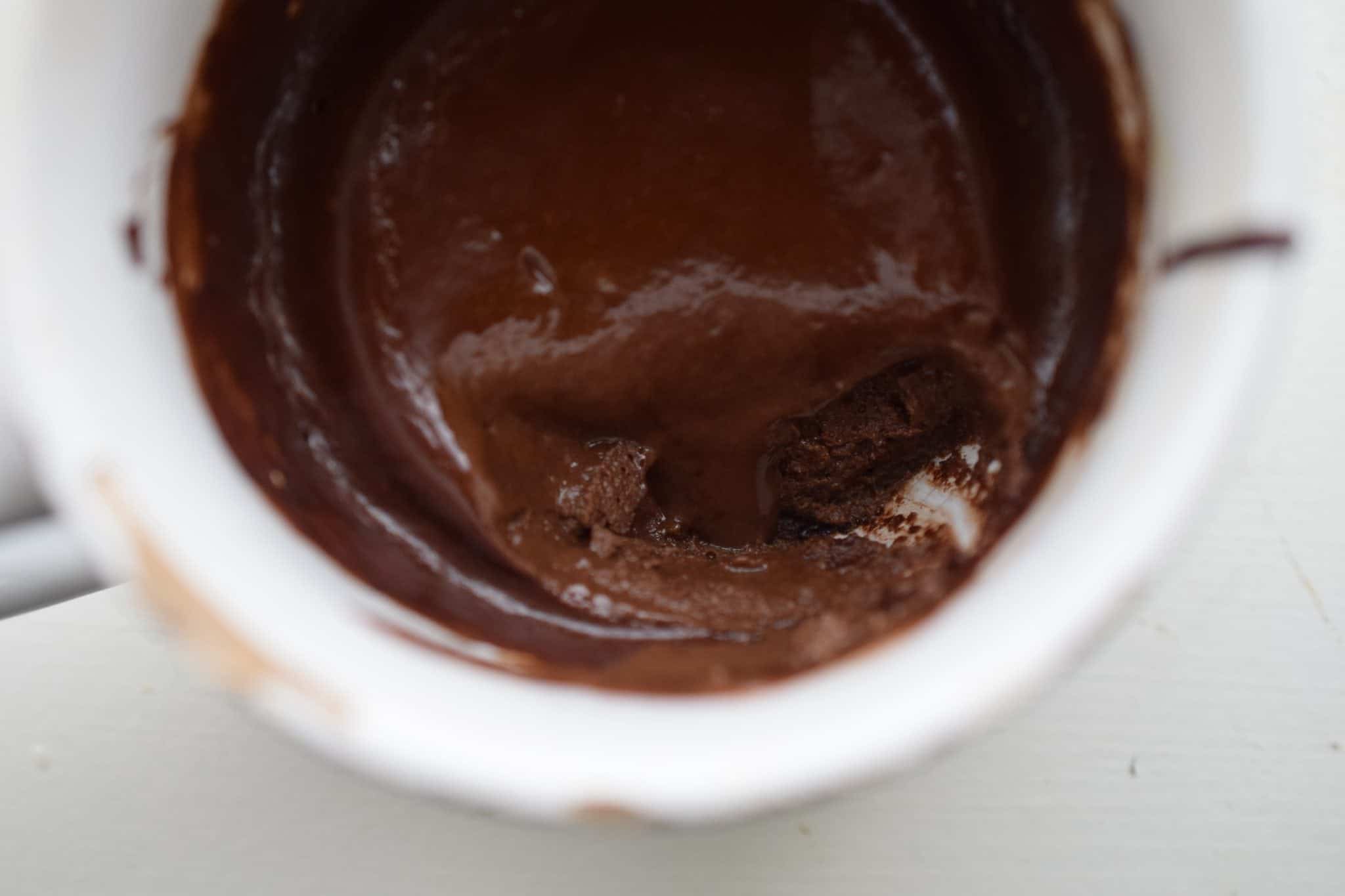 The Evolution
At first my keto mug cake experiments were too egg. Or too dry. Then there's the one in my upcoming cookbook, MADE WHOLE. It's absolutely DIVINE, but definitely on the overindulgent side. Which, hey, don't get me wrong, those recipes have their place, but it's not your everyday mug cake. Then I have my super healthy coconut based mug cake… but this one… THIS KETO MUG CAKE is simple and elegant… and I am in love!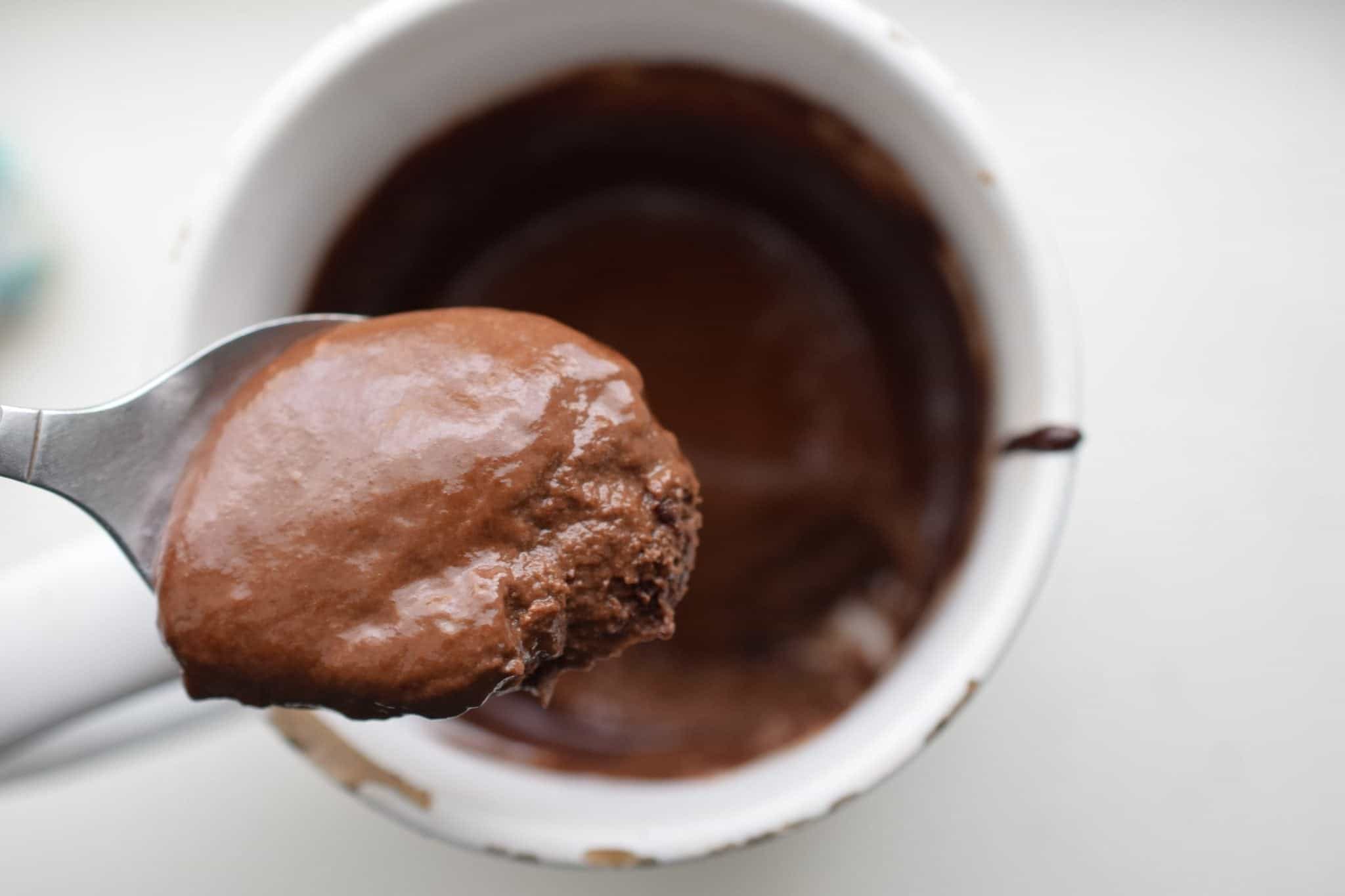 Ingredients Matter
You will need a GOOOOODDD dark chocolate or low carb chocolate. Lily's Brand is the status quo. However, as of late it's not jiving with my body. So I've opted for Alter Eco 85 or 90% dark that is only 4 ingredients and has less carbs than even Lily's despite being sweetened with cane sugar. It's so minimal, it has no effect on my blood sugar.
Next, you will need a cream. I like coconut cream for this, but my dairy-free coffee creamer works great if you have some on hand!
Lastly a large, pastured egg.
Optional ingredients include a pinch of salt (highly recommended) and if you're really a sweet lover a few drops of liquid stevia!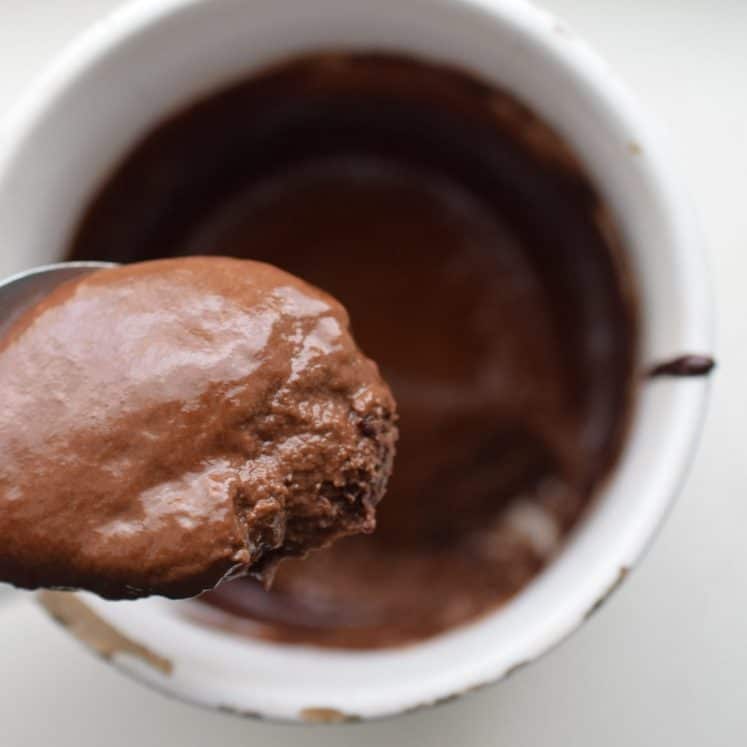 3 Ingredient Keto Mug Cake
---
Author: Cristina Curp
Prep Time: 2
Cook Time: 2
Total Time: 4 minutes
Yield: 1 1x
Category: Dessert
Method: Microwave
Cuisine: Keto
Description
A delicious, 3 ingredient (maybe 5) mug cake to satisfy all your cravings!
---
Scale
Ingredients
Additions
pinch of salt (optional)
5–10 drops stevia (optional)
---
Instructions
Chop up the chocolate and put it in a ceramic mug.
Microwave on high for 30 seconds. Stir until totally melted.
Add in the coconut cream and stir into the chocolate to make a thick ganache.
Mix in the egg until smooth.
If using, add in the salt and stevia.
Microwave for 60 seconds on high.
To bake, made it in an oven safe ramekin, bake at 350F for 15 minutes or until set.
Let it cool down for a few minutes, and dig in!
Recipe Notes:
If you don't have a dark chocolate bar here is how to make it with cacao powder. Mix the coconut cream and egg until smooth. Add in 20 drops stevia,  1 tsp vanilla extract and a pinch of salt. Then mix in 3 tbsp cacao powder, mix until smooth. Microwave for 1 minute or bake.
*macros are using Alter Eco Black Out and Coconut Cream*
Nutrition
Serving Size: 1
Calories: 375g
Fat: 30g
Carbohydrates: 12g
Fiber: 4g
Protein: 10g