Loaded you say? LOADED. This shaved brussels sprouts salad isn't your run-of-the-mill salad. You know that crunchy broccoli salad from Whole Foods with cashews and whatnot that tastes like heaven but is full of crap ingredients? THIS IS BETTER.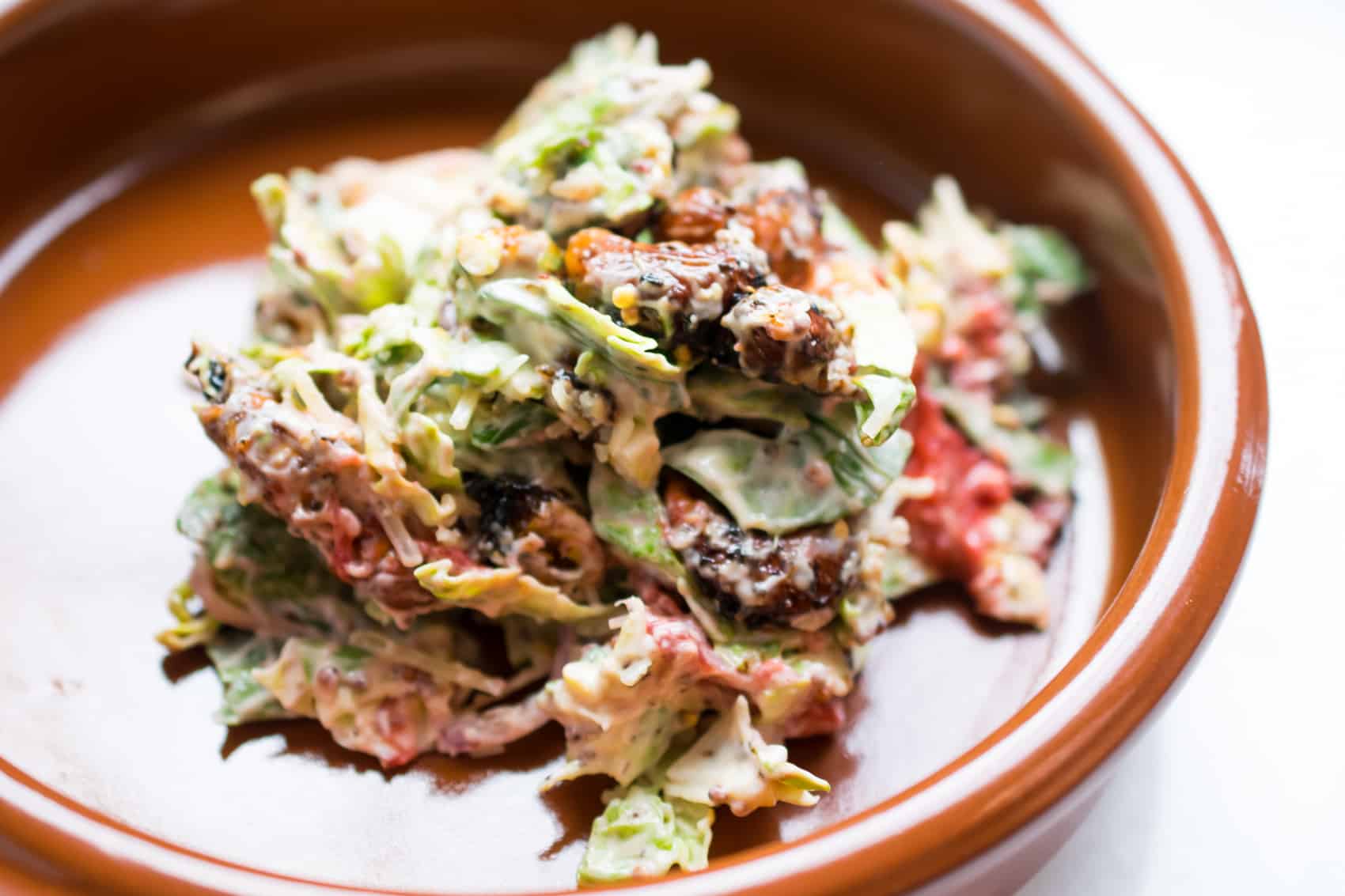 Table of Contents
Why You Need This Shaved Brussel Sprout Salad
This creamy, crunchy mix is just to die for. Balsamic roasted cashews and roasted strawberries. These candied cashews are to die for and mixed up with mayo and minced shallots and lemon zest for brightness. The flavors come together for a killer salad that is perfect for any time of day.
Grab Your Ingredients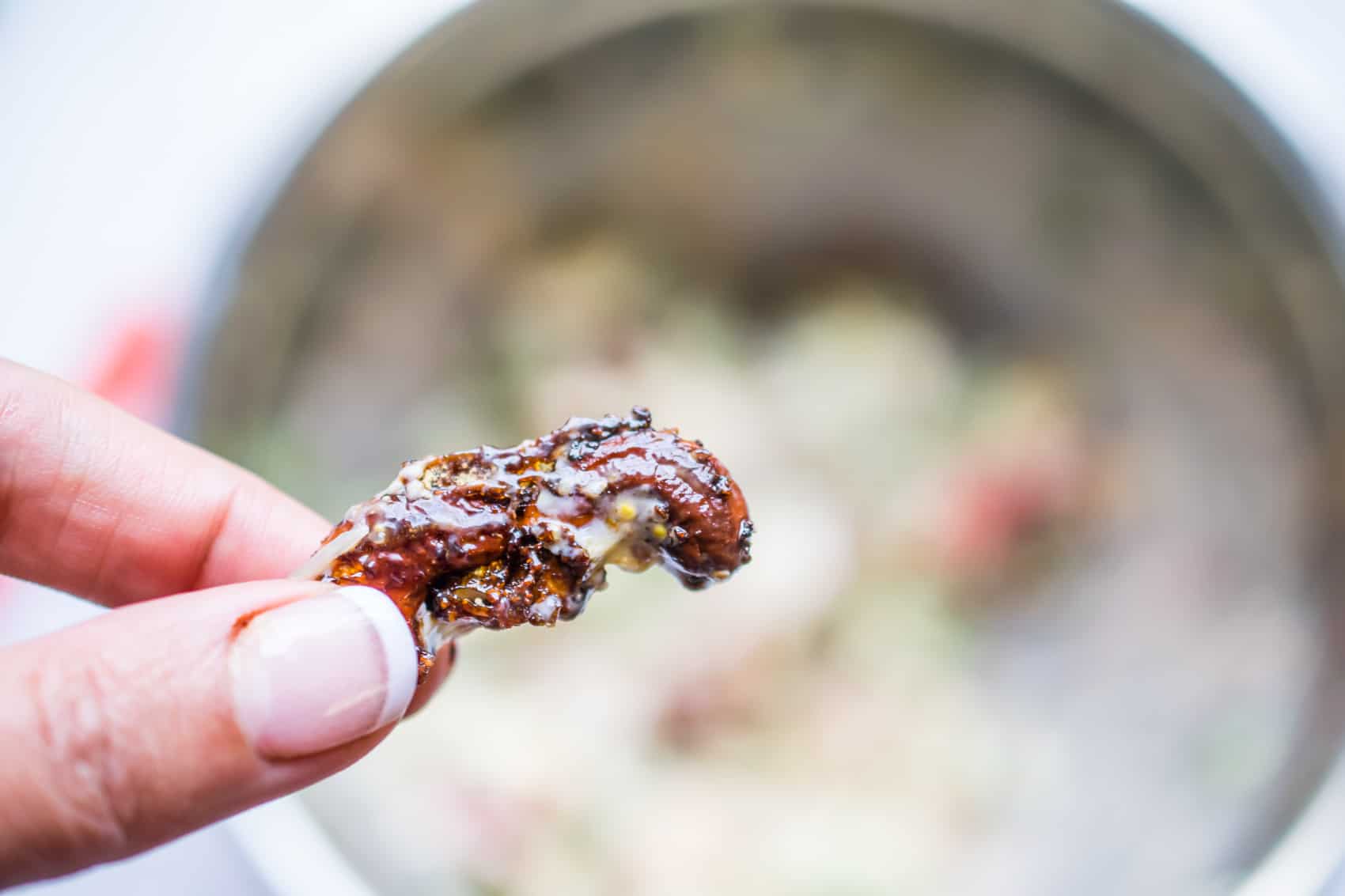 The piece de resistance of this recipe comes in the form of BALSAMIC CANDIED CASHEWS AND STRAWBERRIES! Yes, you read that right! And take note, this RIDICULOUSLY good concoction will be making an appearance in my book in the form of another recipe!
Whole raw cashews and fresh berries roasted with citrus zest, balsamic vinegar, and salt for a brittle experience that will change your life. This loaded spring salad is sure to turn heads!
How to Make this Brussel Sprout Salad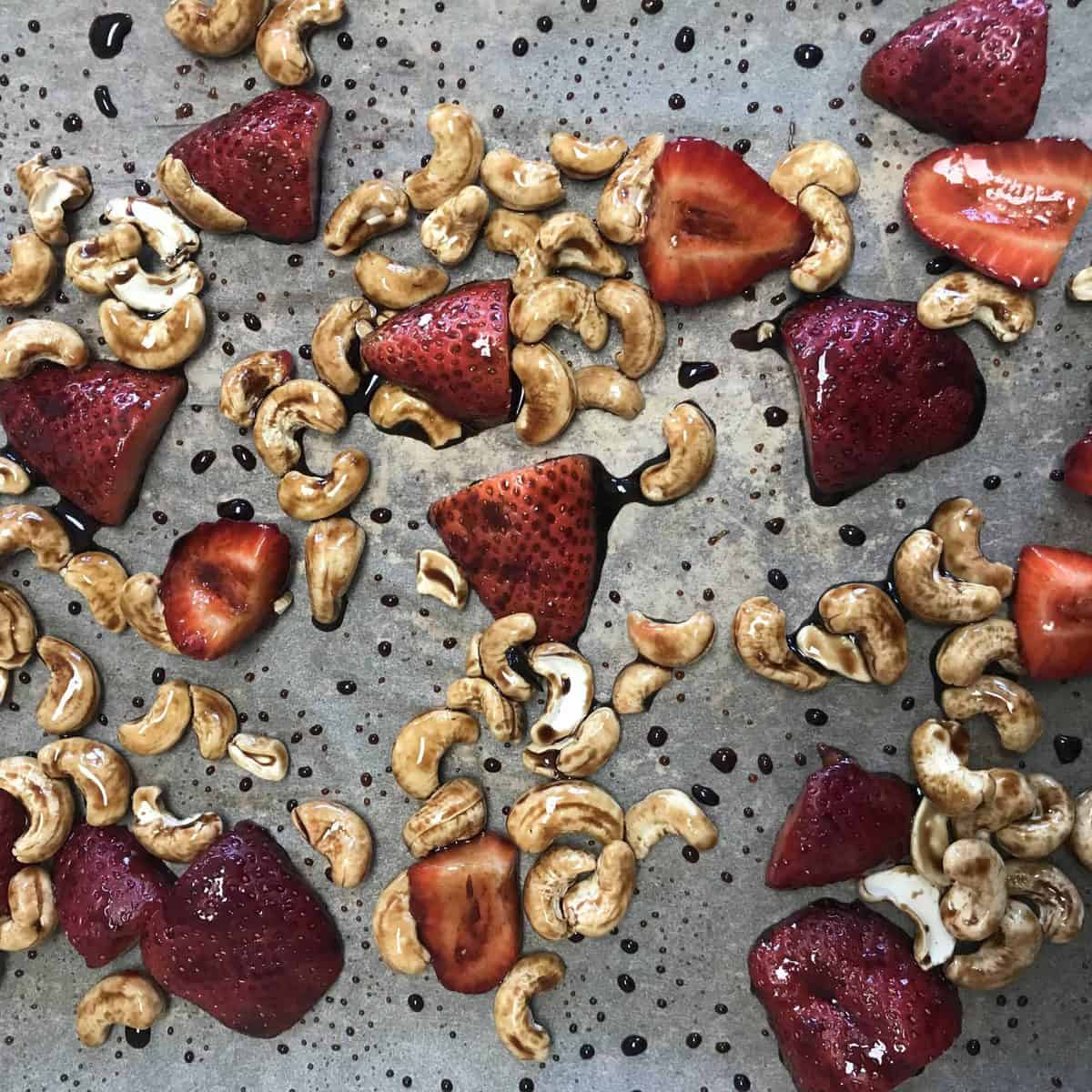 Start by tossing the stawberries and cashews in balsamic.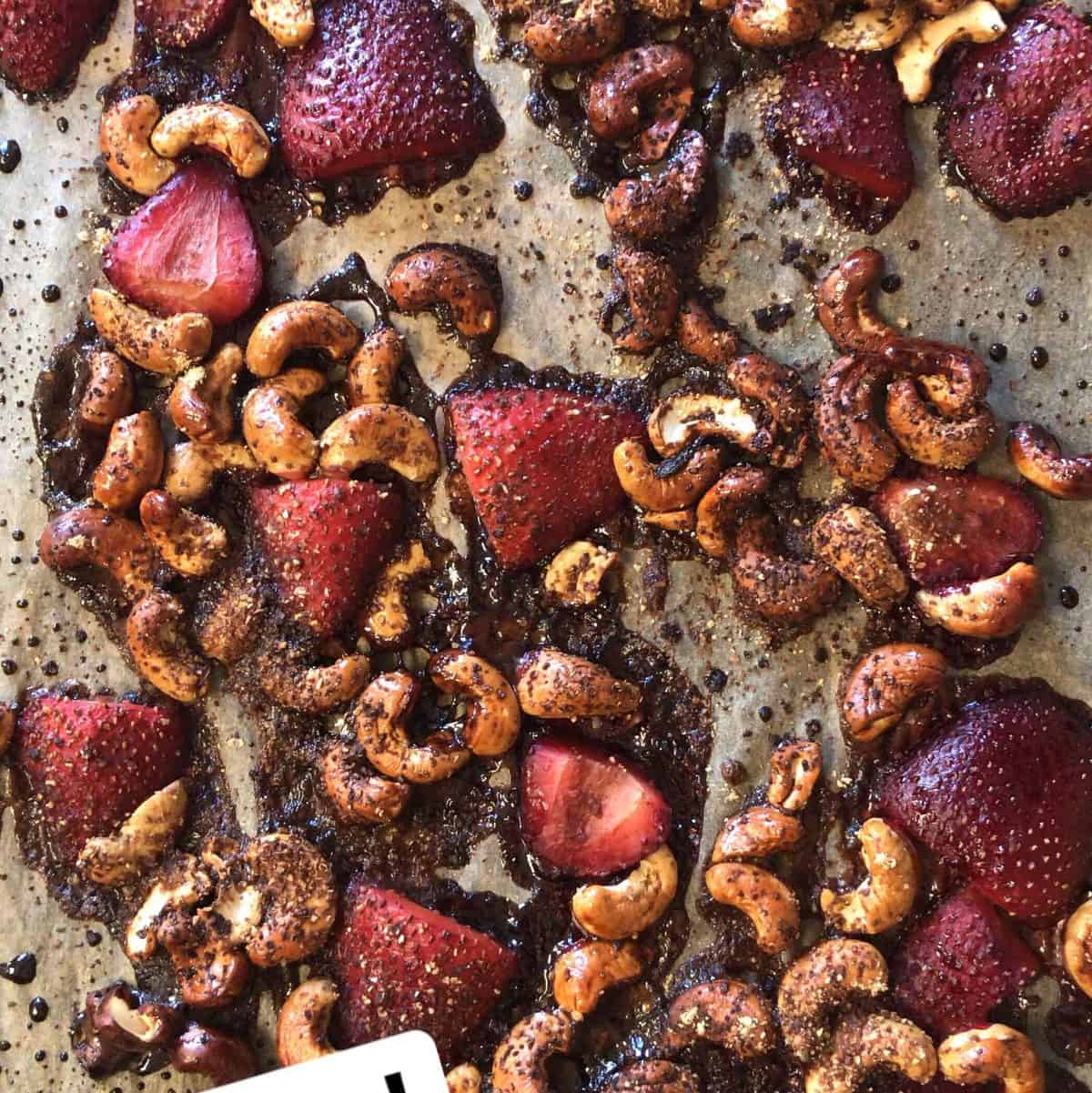 2. Roast until you've for this caramelized magic.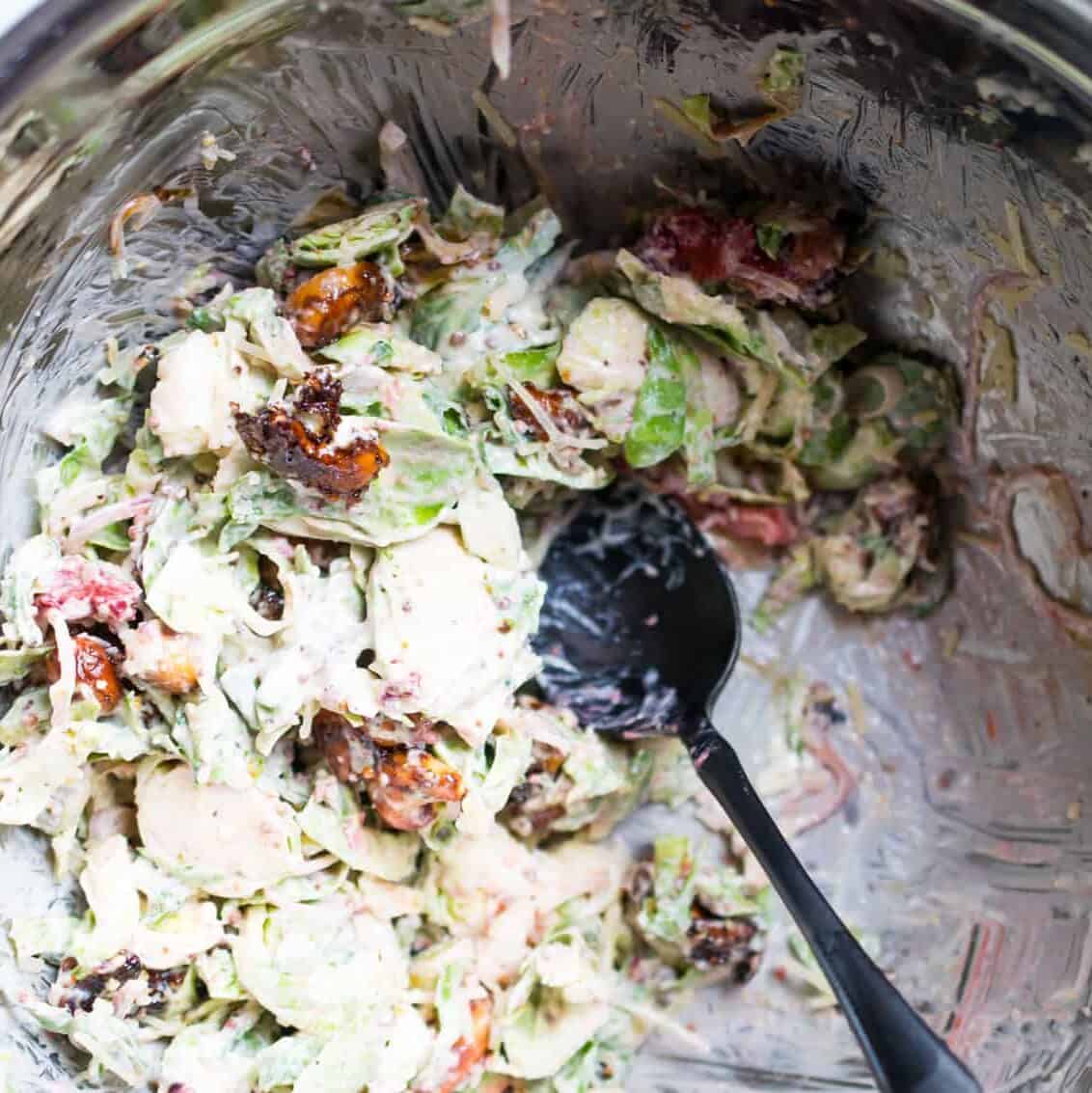 3. Once cooled toss in a bowl with the rest of the ingredients.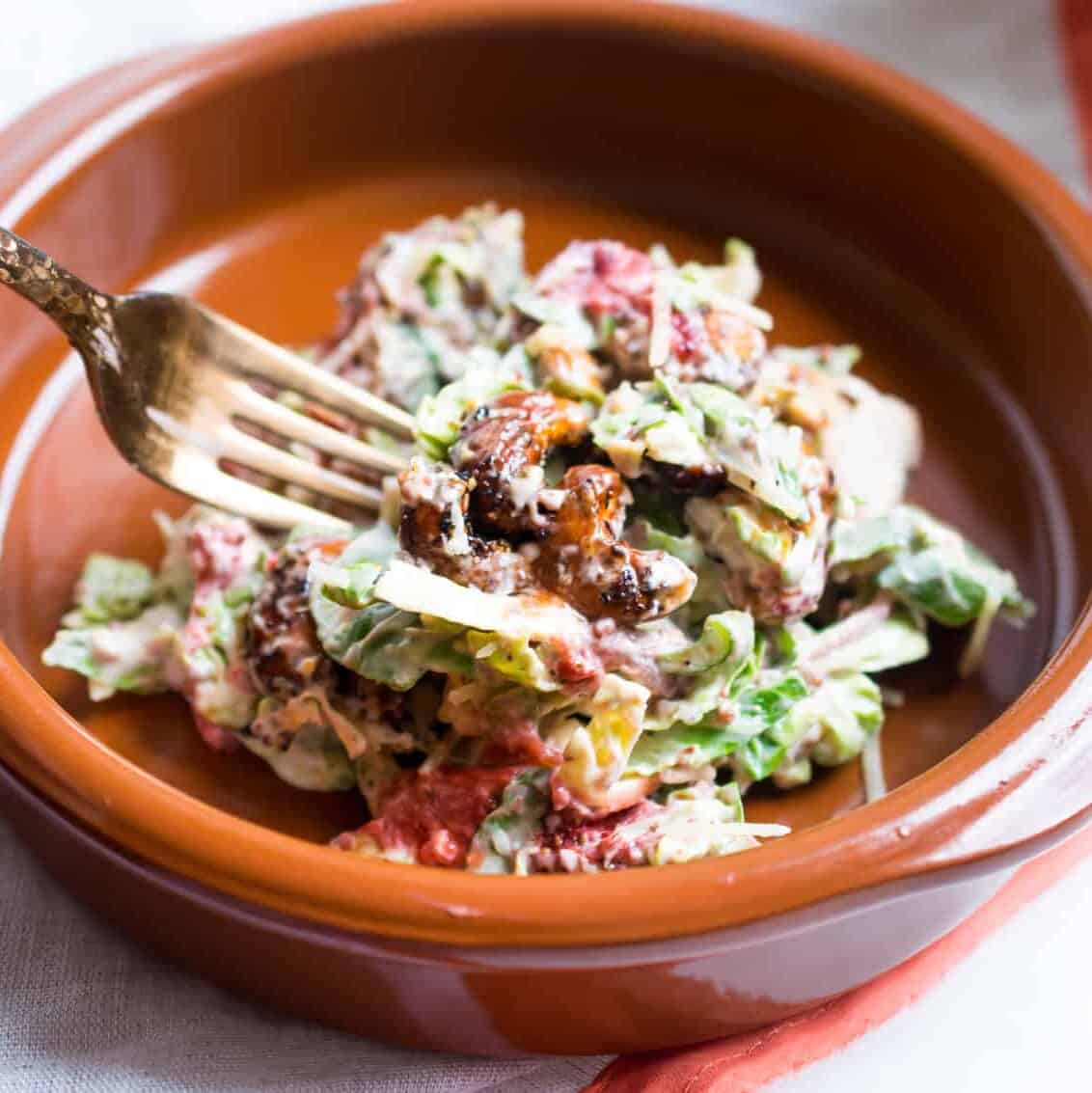 4. Serve and enjoy!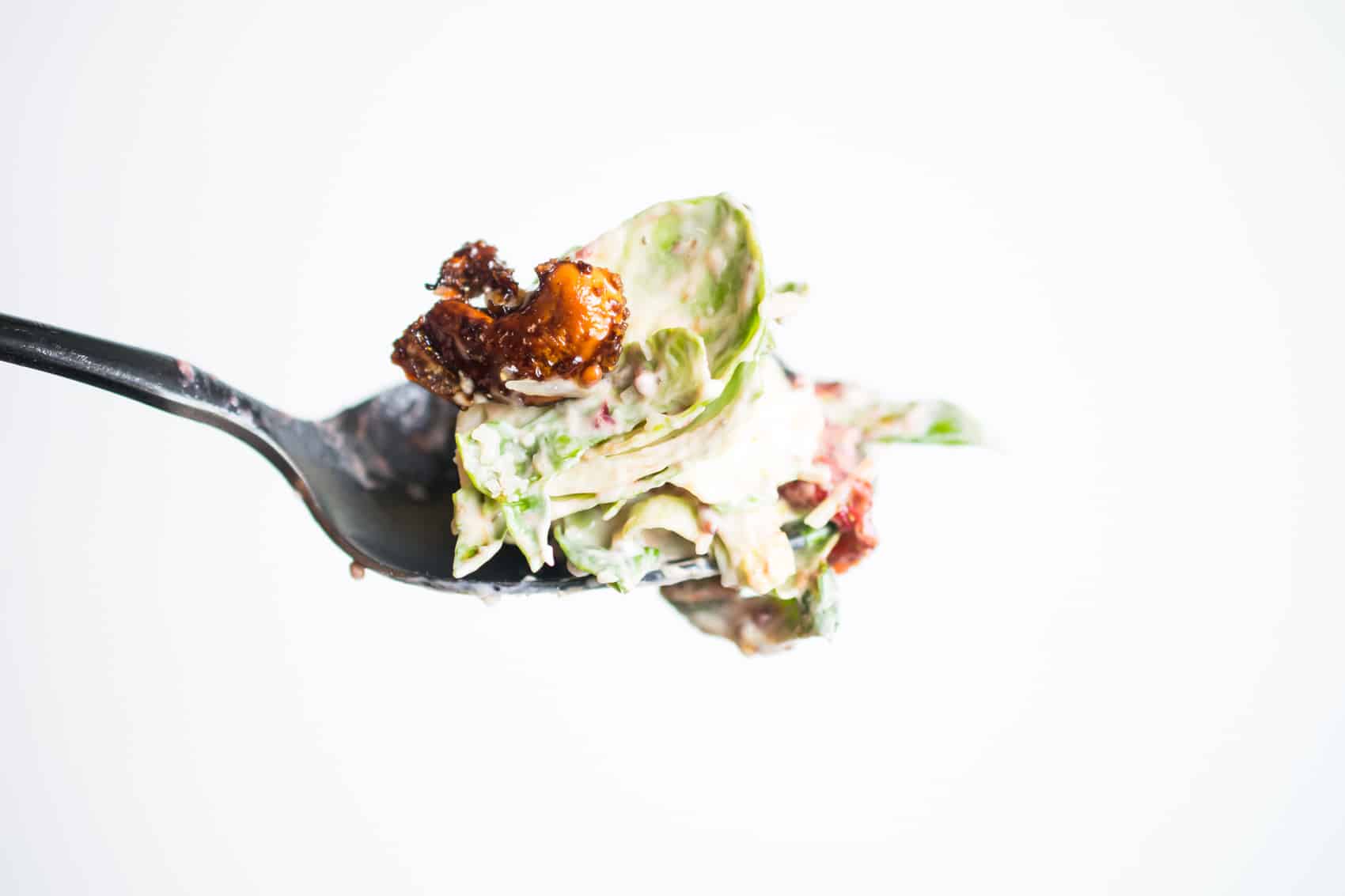 Frequently Asked Questions
Can I skip the berries?
Yes, you can also use cherries or some other seasonal fruit, even apples or pears.
Can I use another nut?
Yes, I recommend macadamia nuts.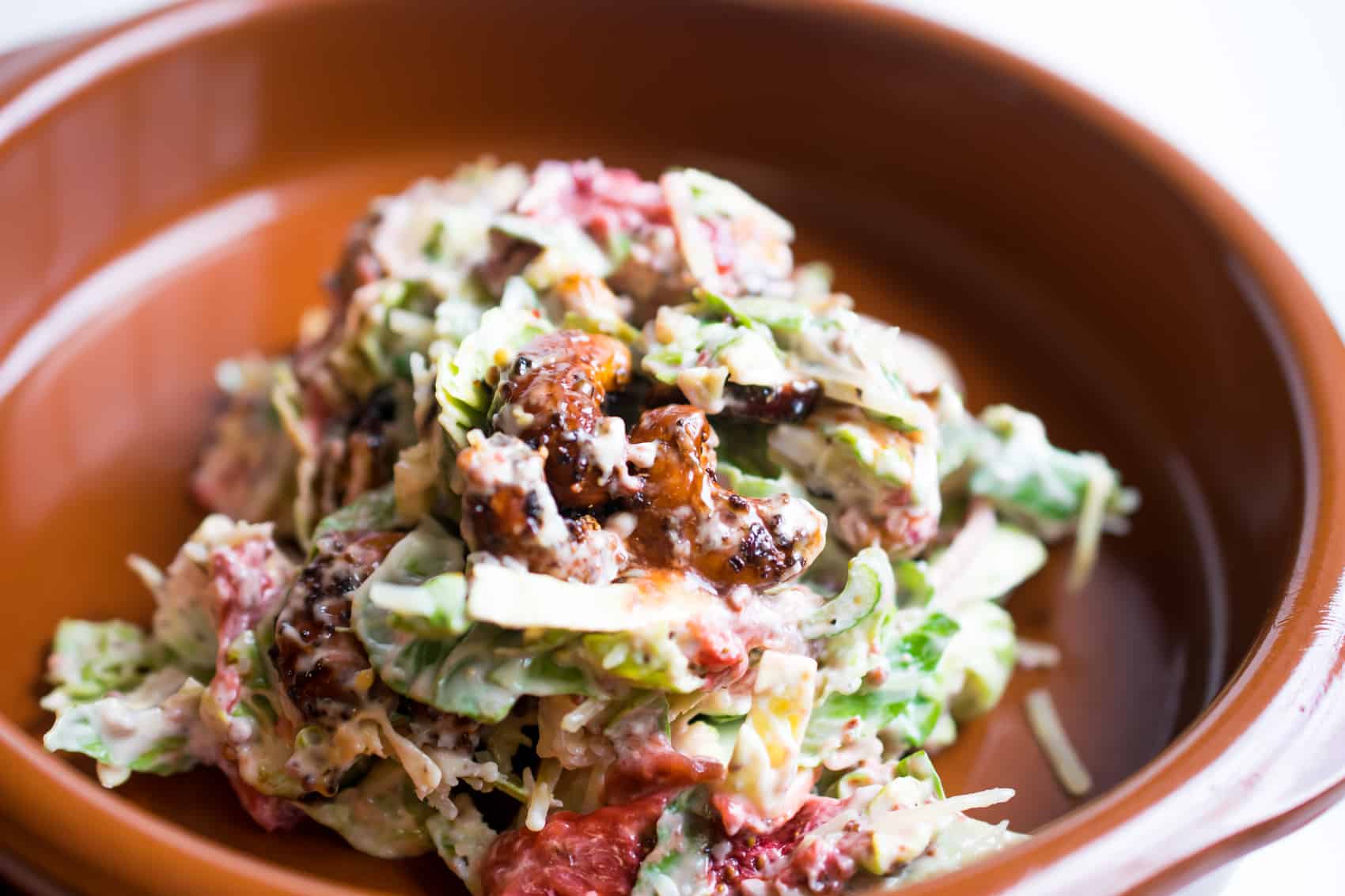 Shaved Brussel Sprout Salad with Balsamic Roasted Cashews
---
Author: Cristina Curp
Prep Time: 10
Cook Time: 35
Total Time: 45 minutes
Yield: 6 servings 1x
Category: Sides
Method: Salad
Cuisine: Spring
Diet: Gluten Free
Description
This crunchy brussel sprout salad is loaded with lovely spring produce! The perfect snack or side dish on a warm day.
---
Scale
Ingredients
3/4 cup whole, raw large cashews
8 large, ripe strawberries (about 1 cup), halved
2 tablespoons aged balsamic vinegar
1 tablespoon coconut aminos 
1 teaspoon lemon zest
1/2 teaspoon fine salt
2 cups shredded brussels sprouts
1/2 cup thinly sliced shallots
6 tablespoons avocado oil mayo
2 tablespoons old fashioned mustard
1/2 teaspoon black pepper
2 tablespoons nutritional yeast (or grated parmesan)
---
Instructions
Pre-heat oven to 400F. Line a sheet pan with parchment paper. Cut your strawberries in half and put them on the sheet pan with the cashews.
Pour the balsamic and aminos over them and toss to combine then spread them out flat in one layer. Sprinkle with salt and lemon zest. Roast for 20-30 minutes, depending on how hot your oven runs. Watch them for color, reference the image in the post.  Remove from the oven and allow the nuts and berries to cool to room temperature.
Break up the nuts, they will be like bittle. Spoon the tender berries in to a bowl. Add the remaining ingredients and toss well to combine until creamy and evenly mixed. Taste and add more salt if needed! Enjoy!
Recipe Notes:
To make this salad KETO use MACADAMIA NUTS INSTEAD OF CASHEWS! The bulk of the carbs actually come from cashews, which are pretty starchy for a nut 🙂 Well they're actually a drupe not a nut. 
Nutrition
Serving Size: 6
Calories: 256.1
Fat: 22g
Carbohydrates: 11g
Fiber: 2.5g
Protein: 5.9g
Keywords: Shaved Brussel Sprout Salad