Hello Readers! I'm excited to introduce to you Lauren and Mary from Fearless Keto. This SUPER informative post by this mother-daughter duo is jam-packed with information. Mary is a registered dietician and diabetes educator and Lauren is a keto success story. More about them below.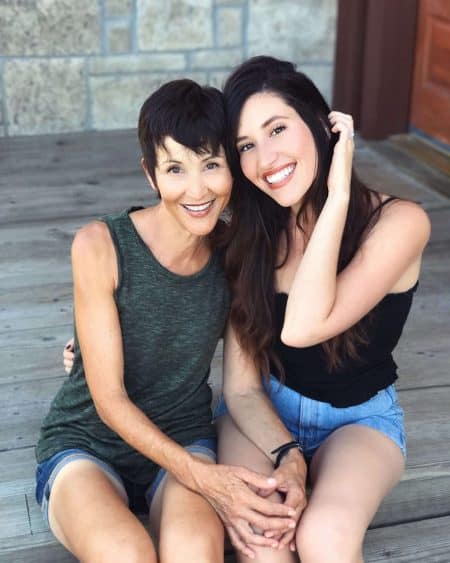 Prediabetes
Affecting close to 90 million adults in the US, prediabetes is one of the most common obesity-associated health conditions. It is for this reason that the Keto Diet can be a valuable strategy for managing, and even reversing, this condition. Prediabetes represents the intermediate stage between a normal blood sugar level and a blood sugar level associated with Type 2 diabetes. It is often diagnosed as the metabolic disorders known as impaired fasting glucose (IFG) and/or impaired glucose tolerance (IGT).

How can the Keto Diet reverse Prediabetes?

Lowers Blood Glucose: The very low carbohydrate feature of the KD has an immediate and profound effect on blood sugars following a meal (impaired glucose tolerance, or IGT).
Reduces Insulin Resistance: Impaired fasting glucose (IFG) is another underlying disorder in prediabetes linked to insulin resistance, or the cell's inability to effectively use insulin. The combination of weight loss on the KD and the 'switch' from glucose to fat as the body's main fuel source (nutritional ketosis) boosts the responsiveness of the body's cells to insulin and reduces the level of insulin resistance.
Blunts Insulin Response: The lower blood sugars occurring after a very low carb meal virtually eliminate the insulin spikes which are strongly linked to weight gain and obesity. Lower levels of insulin are associated with increased fat-burning and this drop in after-meal insulin levels gives the body the 'green light' to use its own fat for fuel.
Decreases Harmful 'Belly Fat': Controlling inflammation in the body is a critical target in both the prevention and treatment of insulin resistance and its progression to Type 2 diabetes. A very low carbohydrate Keto Diet not only decreases the dangerous abdominal fat surrounding vital organs (visceral fat), but the anti-inflammatory effect of the KD also helps neutralize the dangerous inflammatory compounds released by these fat cells.
Manages Hunger: The high-fat content of the KD has a very satiating effect, reducing hunger levels and food cravings. A major bonus for hunger management is the physiological state of nutritional ketosis, which also suppresses hunger and can impact hormones involved in appetite regulation. Both of these side benefits give the KD the unique advantage of promoting long term weight management.
Boosts Calorie Burning (metabolism): Nutritional ketosis is associated with an metabolic 'reset', triggering our body's 'metabolic furnace' to burn more calories at rest and, most importantly, helping to maintain the weight loss associated with the KD.
Metabolic Syndrome (MetS)
Metabolic Syndrome is a serious health condition which currently affects 1 out of 4 adults in the US and is associated with an increased risk of heart disease, Type 2 diabetes, and stroke. The combined diagnosis of both prediabetes and MetS is very common, as these two conditions are like 'kissing cousins', sharing two of their underlying causes—obesity and insulin resistance. As in the case of prediabetes, the KD can be an effective lifestyle strategy to prevent, treat, and even reverse this syndrome.

How can the Keto Diet help to reverse Metabolic Syndrome?
Reduces Waist Circumference (targets belly fat): One of the risk factors associated with MetS is a waist circumference of 35 inches or more for females and 40 or more inches for males. Similar to its impact on prediabetes, the weight loss associated with a very low carbohydrate diet is known to reduce both the body fat lying beneath the skin (subcutaneous fat), as well as the harmful fat in the abdominal region.
Improves Fasting Blood Sugars (decreases insulin resistance): As is often the case in prediabetes, an elevated fasting blood glucose level is one of the five metabolic risk factors linked to MetS. Both the weight loss and nutritional ketosis associated with the KD have the immediate and powerful effect of lowering insulin resistance, which in MetS is characterized by elevated fasting blood sugars (i.e. IFG).
Decreases Triglyceride Levels: The high triglycerides (blood fats) associated with MetS can increase the risk of stroke, heart attack, and heart disease. The combination of its very low carbohydrate profile, the anti-inflammatory nature of nutritional ketosis, and the significant weight loss associated with the KD, result in a marked improvement in triglyceride levels.
Increases Levels of Healthy Cholesterol (HDL): Low HDL-cholesterol is one of the five MetS criteria and is a significant and independent risk factor for heart disease. The very low carbohydrate feature of the KD is one of the most effective dietary strategies for raising HDL-cholesterol.
High Blood Pressure

In 2017, new guidelines from the American Heart Association and 10 other health organizations tightened the numbers for the diagnosis of hypertension (high blood pressure). Based on this new criteria, nearly half of American adults are now considered at risk for major health problems such as heart disease, stroke, kidney disease, and even Type 2 diabetes.

How can the Keto Diet help control high blood pressure?
Promotes Weight Loss: If you are overweight or obese, one of the most effective ways to reduce high blood pressure is to lose weight, and it doesn't even require major weight loss to make a difference. A low carbohydrate diet has repeatedly been demonstrated to be superior in the management of obesity–and its associated risk factors–as compared with other diets.
Decreases Insulin Resistance: Just as there is a strong association between insulin resistance and metabolic disorders such as prediabetes and MetS, there is also a clear link between insulin resistance and high blood pressure. In fact, insulin resistance often precedes the diagnosis of hypertension. Both the low carbohydrate nature of the KD and the accompanying nutritional ketosis can help overcome the insulin resistance linked to high blood pressure and can be used as an effective therapeutic tool to achieve and maintain blood pressure targets.
Lowers Insulin Levels: High levels of insulin can cause the kidneys to increase both sodium and water retention and can also play a role in the narrowing of blood vessels, resulting in elevated blood pressure. Both the nutritional ketosis and very low carbohydrate content of the KD lead to a corresponding drop in insulin levels and can have an immediate and powerful impact on blood pressure.
Non-Alcoholic Fatty Liver Disease (NAFLD)
NAFLD describes a range of varying degrees of abnormal liver fat unrelated to alcohol intake. As the most common cause of chronic liver disease in the world, NAFLD can progress to an inflammatory form of fatty liver and ultimately to cirrhosis, liver failure, and liver cancer. NAFLD has no symptoms and most people living with this disorder do not realize they have it until it has progressed to the late stages of liver disease.

How can the Keto Diet manage NAFLD?
Promotes Rapid Weight Loss: With obesity being one of the major underlying causes of NAFLD, weight loss is not only the gold standard for treating NAFLD, but is also the only currently approved treatment approach for NAFLD. Significant improvements in the degree of fatty liver occur with even a small amount of weight loss (> 5%). The rapid, often dramatic, weight loss associated with low-carbohydrate diets such as the KD has shown to be superior to the weight loss from calorie-restricted diets.
Overcomes Insulin Resistance: Another major underlying cause of NAFLD is insulin resistance, which explains its high prevalence (~70%) among Type 2 diabetics. Conversely, individuals with NAFLD are at a significantly increased risk of developing Type 2 diabetes. The combination of rapid weight loss and improved insulin sensitivity associated with nutritional ketosis contribute to the pivotal role of the KD in halting, or even reversing, the progression of NAFLD.
Reduces Fatty Build-up in the Liver (improves liver fat metabolism): Elevated blood sugars associated with a steady intake of high-glycemic carbohydrates (i.e. sugar, refined grains) can trigger both the liver's formation and build-up of excess triglycerides. High fructose corn syrup, which is widely used in beverages and processed foods, provokes an even greater response by the liver. Chronically elevated insulin levels, fueled by a sustained intake of high-glycemic carbohydrates, also trigger the liver's formation and build-up of fat. A low carbohydrate KD not only sharply restrains the liver's production of triglycerides and reverses its fatty build-up, but also lowers insulin levels. This drop in insulin leads to a ketosis-induced 'metabolic shift' in the liver, switching its function to burning fat instead of creating it.
Lowers Triglycerides and Boosts Healthy Cholesterol (HDL): An elevated triglyceride level is strongly associated with NAFLD and is an independent risk factor for this disorder. A low-carbohydrate KD promotes a rapid and marked reduction in fasting levels of triglycerides, as well as an increase in levels of (healthy) HDL-cholesterol. This response appears to be linked to the improvement in both insulin sensitivity and insulin resistance associated with nutritional ketosis.
Decreases Inflammation: NAFLD has been linked to a state of low-grade inflammation throughout the body, and a consistent intake of high-glycemic carbohydrates appears to be a major contributing factor. Carbohydrate-restricted diets, such as the KD, demonstrate the ability to significantly reduce the levels of key compounds triggering this inflammation.
Decreases Abdominal Fat: The accumulation of fat in the abdominal area (visceral fat)  is strongly linked to insulin resistance, which manifests as NAFLD and other common metabolic disorders such as prediabetes, diabetes, and MetS. Notably, this accumulation of abdominal fat goes hand-in-hand with liver fat. There appears to be a preferential loss of this toxic abdominal fat with a ketogenic diet, giving it a distinct advantage over other diets for this type of fat loss, as well as for total weight and fat loss.
Improving Gut Health: A disruption in the balance of microorganisms (microbiota) in the intestinal tract appears to play a major role in promoting inflammation and the progression of NAFLD to a more dangerous form. Low-carbohydrate diets, such as the KD, have been shown to promote rapid and favorable shifts in the gut's beneficial microbiota profile for individuals with NAFLD. These changes include an increased blood level of folate, a B-vitamin produced by healthy (probiotic) bacteria, which is of unique benefit, as low levels of folic acid are associated with an increased risk of fatty liver. Preliminary research also supports the role of the ketone β-hydroxybutyrate in supporting the protective effects of butyric acid which is produced by healthy gut bacteria. β-hydroxybutyrate may be the pathway through which butyrate, a key fuel source for intestinal cells, exerts its beneficial effects.
Key Takeaway
The ketogenic diet has been demonstrated to be one of the most effective therapeutic interventions for obesity, and its proven benefits have expanded to a number of common metabolic conditions for which obesity is a major risk factor, such as prediabetes, metabolic syndrome (MetS), high blood pressure, and non-alcoholic fatty liver disease (NAFLD). The nutritional ketosis associated with the KD is quickly gaining traction as a viable strategy for the prevention, reduction, and even reversal of these conditions. There is an increasing amount of evidence supporting the robust health benefits of a KD, including its rapid and dramatic impact on key elements driving these metabolic disorders: insulin resistance, insulin sensitivity, and inflammation.
It is essential that anyone considering the KD as a therapeutic lifestyle option consult with a knowledgeable health care practitioner (HCP), who can help them to develop a treatment plan which optimizes their therapy and long-term success with this low-carbohydrate eating style.

REFERENCES:
Diet, weight loss, and liver health in nonalcoholic fatty liver disease: Pathophysiology, evidence, and practice: https://aasldpubs.onlinelibrary.wiley.com/doi/10.1002/hep.28392
Nonalcoholic fatty liver disease and low-carbohydrate diets: https://pubmed.ncbi.nlm.nih.gov/19575599/
An Integrated Understanding of the Rapid Metabolic Benefits of a Carbohydrate-Restricted Diet on Hepatic Steatosis in Humans: https://www.cell.com/cell-metabolism/fulltext/S1550-4131(18)30054-8
About The Authors
A Registered Dietitian, Mary has a Master's Degree in Nutrition and Dietetics at the MGH Institute of Health Professions. Her current focus is on the benefits of ketogenic diets for both obesity and diabetes management. Having worked in a number of institutional settings for 30+ years, she has interacted with tens of thousands of people with various health disorders, the vast majority within the triad of obesity, diabetes and heart disease. Although she was obliged to give her patients recommendations from the Standard American Diet, she intuitively knew that many of the diet tips were invalid or obsolete. She prefaced her advice with views based on her own observations and valuable feedback from her patients and clients. Recent research has finally helped to vindicate her unconventional viewpoints on nutrition that supported more low-carb foods with healthy fats.
Lauren Paley, Mary's daughter, is a popular social media influencer who rallies for the ketogenic diet. Lauren struggled with weight issues throughout her teens and early 20s. As a student at the The Boston Conservatory for Musical Theatre, her instructors placed a lot of pressure on slim figures. Lauren rebelled, going on a carb and sugar frenzy. She wound up overweight, unhappy, and with lower confidence than ever before. In an effort to take back her life, she decided to cut out toxic foods and embark on a low carb journey. With the inspiration of her mom, she found creative ways to eat foods she loved, so she didn't even miss the carbs. She lost 45 pounds and signed her first modeling contract. She began sharing her experiences online and inspiring and supporting other women who wanted to make a similar change. She is currently at the helm of a thriving online community of women interested in the ketogenic diet. She has produced her own ketogenic products and is currently working to develop more (i.e. keto donuts, baking mixes, etc.).
Mary and Lauren currently share their knowledge and inspirational views on Fearless Keto. Fearless Keto's goal is to empower anybody looking to make a healthy shift into the Ketogenic Diet with guidance, information, and genuine support. Starting the Keto Diet is no walk in the park. It requires creativity, knowledge, motivation, planning, and determination. Fearless Keto provides solid, fact-based information to help you navigate the questions and concerns that inevitably come up. They also feature fun recipes and tips to keep you motivated and ensure that you enjoy your keto journey.