This is one of those easy-peasy recipes that you will make a few times before you just know it by heart and even start making your own versions.
With these mini meatloaves, the possibilities are endless with things like this. I love them because they're a fast batch cook protein option that I can store in the fridge and heat up for lunch. Great over greens, chopped up in to stir fry, or even alone as a hearty snack.
Perfect timing with these babies too as I'm starting my 4th Whole30. One awesome thing about this whole blogging thing as a job is that my work often supports my lifestyle! So yup, these mini meatloaves are another recipe for PRE Brands … a great Whole30 Approved Grass Fed Beef company. Pretty cool, this little ol' blog here is actually starting to become a business. I've been putting in full-time hours for a long time, haha, because I love it… but as of late between e-book sales (THANK YOU!) and sponsored posts and such.. it's actually making me some dinero. Which is nice, because I spend all my money on food.
We're a single income Military family… living in SUPER expensive O'ahu… so it's nice to have a little extra income to help me pay for the foods I like… the good bacon, organic produce, grass fed beef etc.
I know it's not always possible to eat 100% perfect all the time and we totally buy some conventional fruits and vegetables because we all gotta budget… but you know. We do our best.
Ok! So ready to make some mini meatloaves? Because I am! Just kidding… I just ate some, really… I had them for lunch, again (two days in a row)!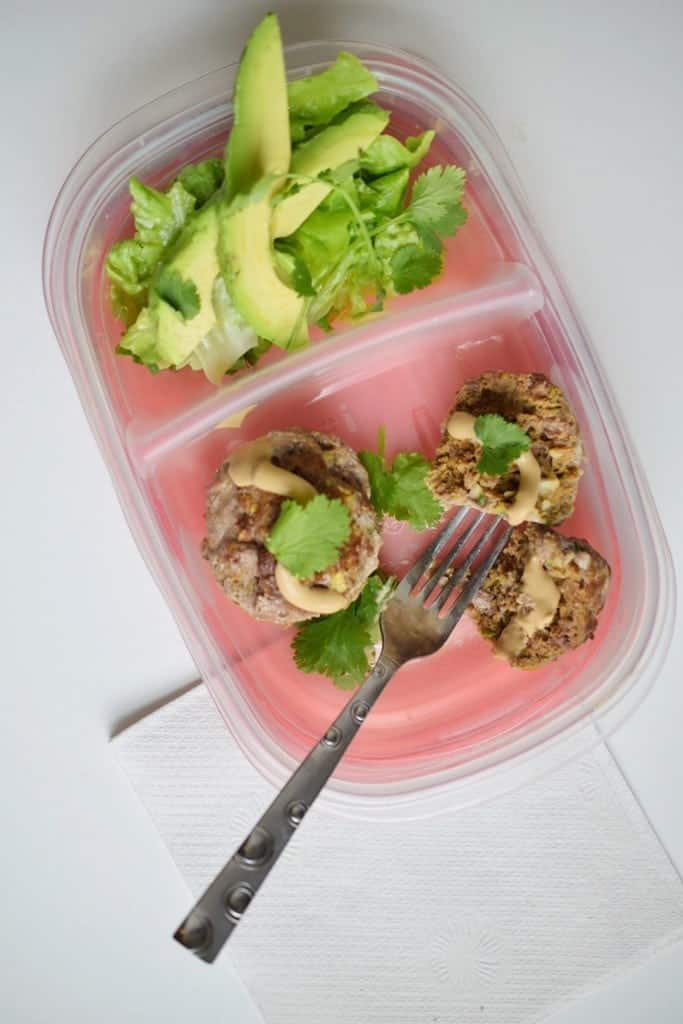 A note on the beef… I like to use leaner ground beef for meatloaf so that when it cooks all the fat doesn't melt away and I'm left with tiny teeny little lumps. Hence adding in the pumpkin etc to ensure it stays yummy and moist.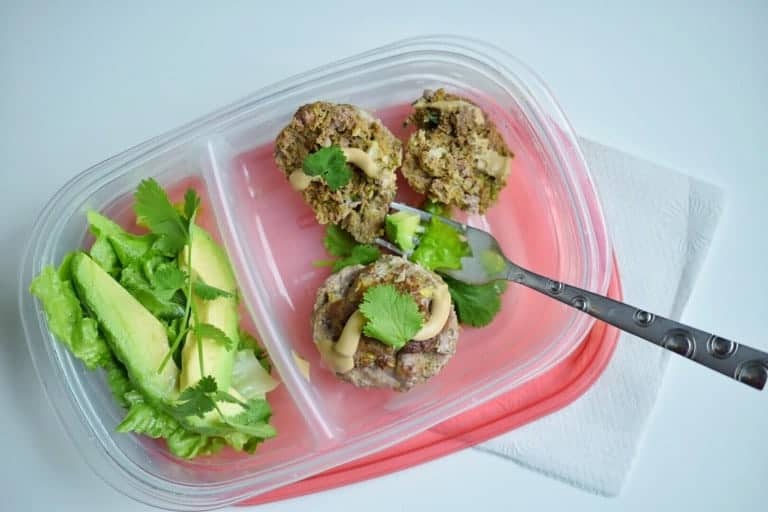 Pumpkin Sage Mini Meatloaves
---
Cook Time: 20
Total Time: 30
Yield: 12 1x
Scale
Ingredients
2lbs PRE 92% lean ground beef
1 cup of pumpkin purée
(I used Farmer's Market brand that comes in a box), mashed sweet potato or butternut squash would also work
1/2 cup of shredded zucchini
3 garlic cloves, minced
2 tsp salt
1 tsp Dijon mustard
1 tsp black pepper
1 tsp ground Sage
1 egg
Avocado oil or coconut oil
---
Instructions
Preheat oven to 400F.
Grease a muffin tin lightly with oil.
Grate small-medium zucchini into a clean kitchen towel.
Wrap the towel up and strain as much liquid as possible out of the zucchini.
Add the grated squash to a bowl, it will be about 1/2 a cup.
Add the pumpkin purée, minced garlic, seasonings and mustard to the bowl as well.
Whisk the egg, add it to the meat. Mix well.
For rounded muffins use a 3 or 4oz scoop to distribute the ground beef into the muffin tin.
Roast at 400F for 20 minutes.
Done!
Served with greens, herbs, avocado & mustard.
Recipe Notes:
FOR AIP OMIT THE EGG, BLACK PEPPER AND MUSTARD!