Steak and eggs is a pretty awesome combination! When Pre-Brands sent me some of their amazing, tender, grass-fed beef to play around with, I was thrilled! They also requested I come up with a steak and eggs recipe for their fall line up. Um, yeah! I wanted to make something fun, but not too crazy because let's face it… no one wants to work that hard in the morning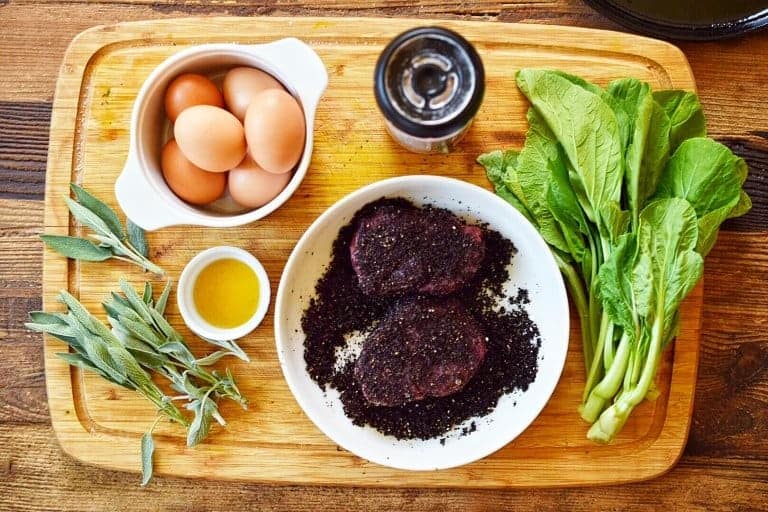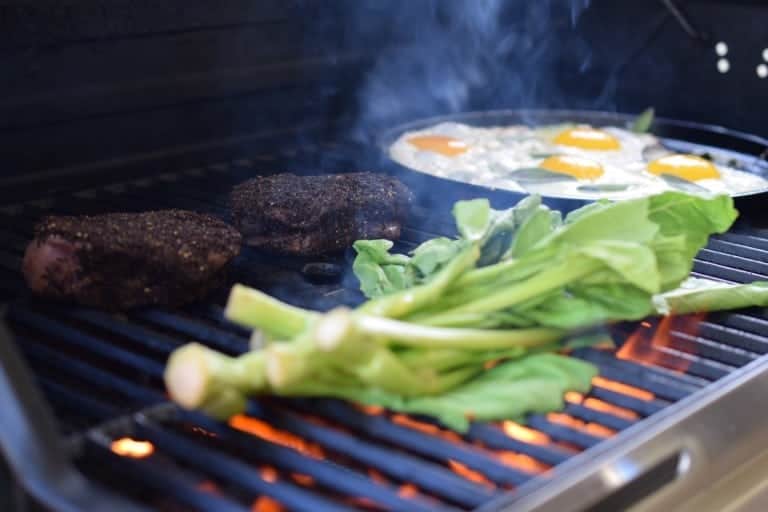 Grilling in the morning? Well, yeah. I mean, no shame, I was out on my back porch, 9am on Sunday….in my chonies… grilling. The clean up is easier, and if it's super hot where you are, it won't heat up the house. So yes, go all glamping style and grill your damn filet for breakfast.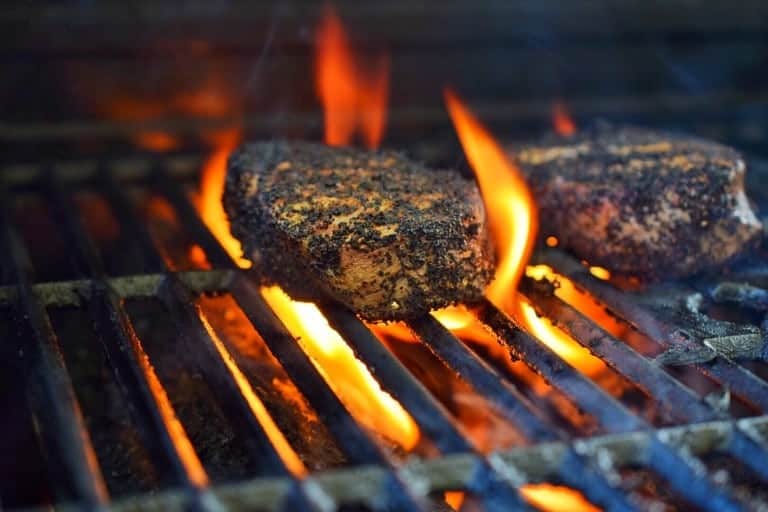 Coffee grounds and steak just work… especially for breakfast… and sage and eggs are my fav combo… so just trust me on this one and get to it. Don't let the mushroom powder throw you off. You know those dehydrated shiitake mushrooms they sell with Asian foods? Grab those and throw them in your blender or food processor until they are dust!A great umami seasoning. I think Michelle Tam of Nom Nom Paleo coined it Magic Mushroom Powder. It truly is magic!