Hey parents everywhere, and/or working professionals that like to pack a fun lunch. I hope this post is useful to you. NOTE these lunches are NOT ALL PALEO OR KETO. These are DAIRY AND GLUTEN FREE LUNCH BOX IDEAS.
My child is what we call paleo-ish. Other than a slight aversion to dairy, he can eat anything, but we chose to make whole food choices for him. Food choices low in sugar, that avoid the food coloring, and franken-food ingredients that go into simple everyday lunch foods.
It's pretty appalling that the products marketed to children are usually the worst. Void of any real fat or fiber pumped full of sugar and then they add "fortified" which means the add synthetic forms of nutrients that would probably be in the food organically if they just left it alone. Okay, off my soapbox.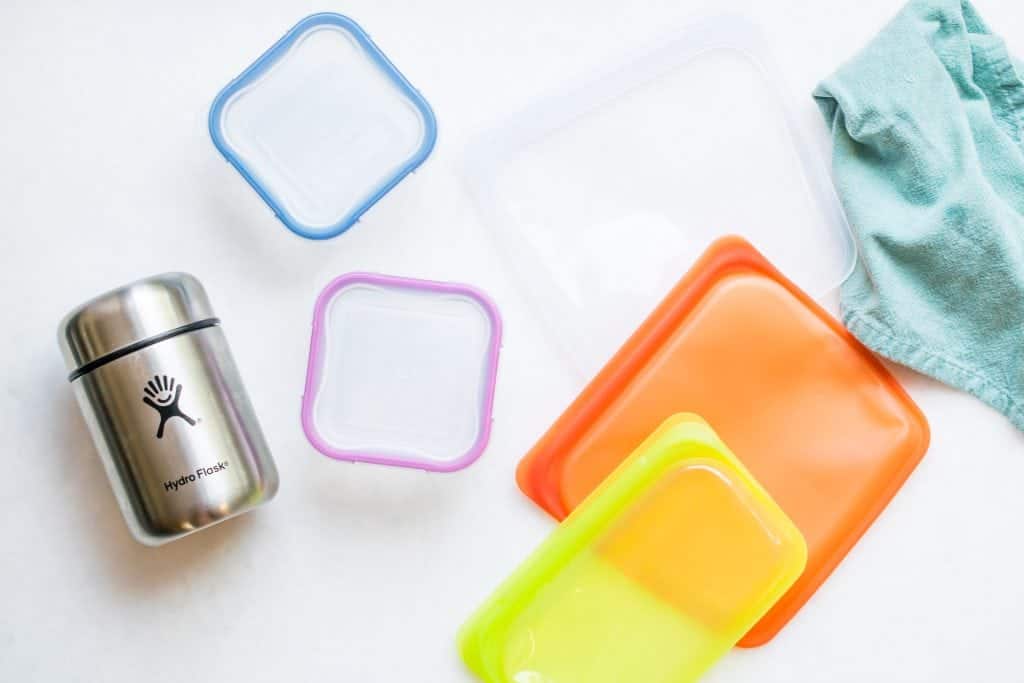 Stasher Bags, Here. 
My baby was starting kindergarten. It's scary enough. I didn't want him to get to lunch hangry, and open up a box full of food that didn't excite him.
Luckily I did all my back to school shopping on Thrive Market. Their selection of real food, yet convenient and also affordable was a life saver. This was my haul for the first two weeks: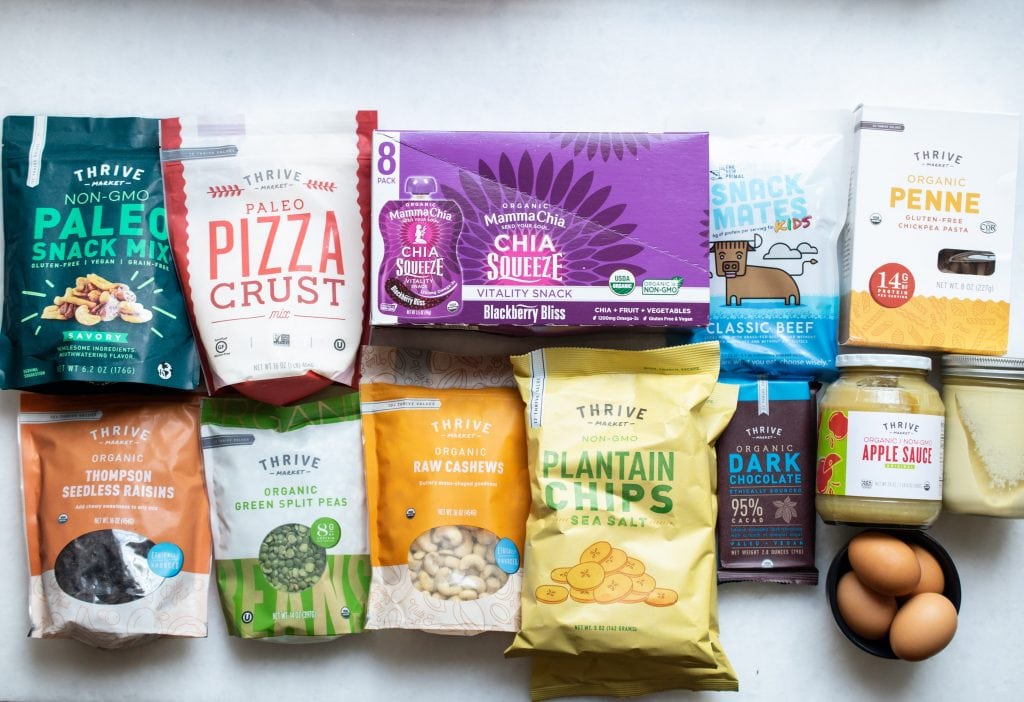 With the addition of some groceries like bone broth, butternut squash, marinara, salami, all sorts of fruit etc… These are the dairy free and gluten free lunch box ideas I had (for now)…
Entree:
Paleo Pizza, Garbanzo Bean Pasta (with veggie cheesy sauce from Made Whole), Split Pea + Butternut Soup, Hard Boiled Eggs, and Plantain Chips.
The sides and snacks:
Meat sticks and chia pouch, applesauce and snack mix. Raisins or Fresh fruit.
The dark chocolate is for me. Thrives 95% dark chocolate is amazing and soy free. Perfect for my no-sweetener intention. The cashews too, for my dairy-free creamer. Mom essentials ya know.
Sweet Treat:
These weren't really planned, but I made some protein muffins for Jack and some gluten-free apple spice bread. These went in his lunch usually for snack time. Making homemade treats I could fill with protein, use date syrup or raw honey in…. in other words have quality control over… it makes him feel like he still gets dessert, while I know he's getting extra protein!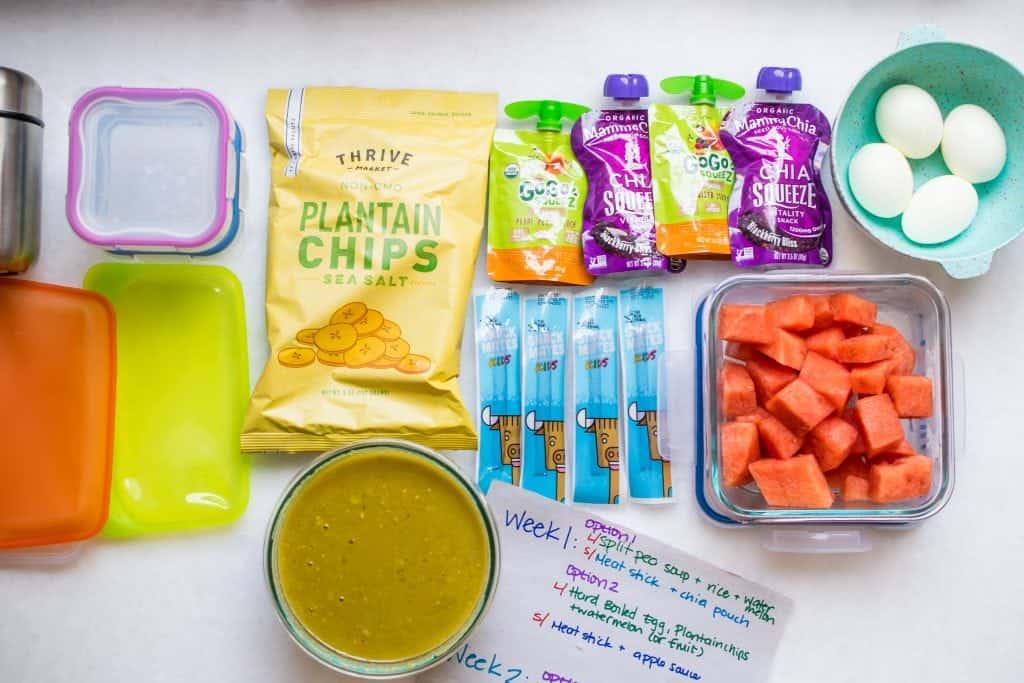 Schedule + Meal Prep
To make things a no-brainer I made a calendar. Much like the lunch ladies in the cafeteria. I picked two lunches and two snacks. Those would alternate each week. The next week he would have a different set of choices to alternate.
When I prepped something (like split pea and butternut soup or protein muffins) I made a big batch and froze half. That way in 2 weeks time, I would already have all the food ready to go! (Genius, I know). Scroll Down for a printable schedule!
My dairy and gluten free lunch box schedule!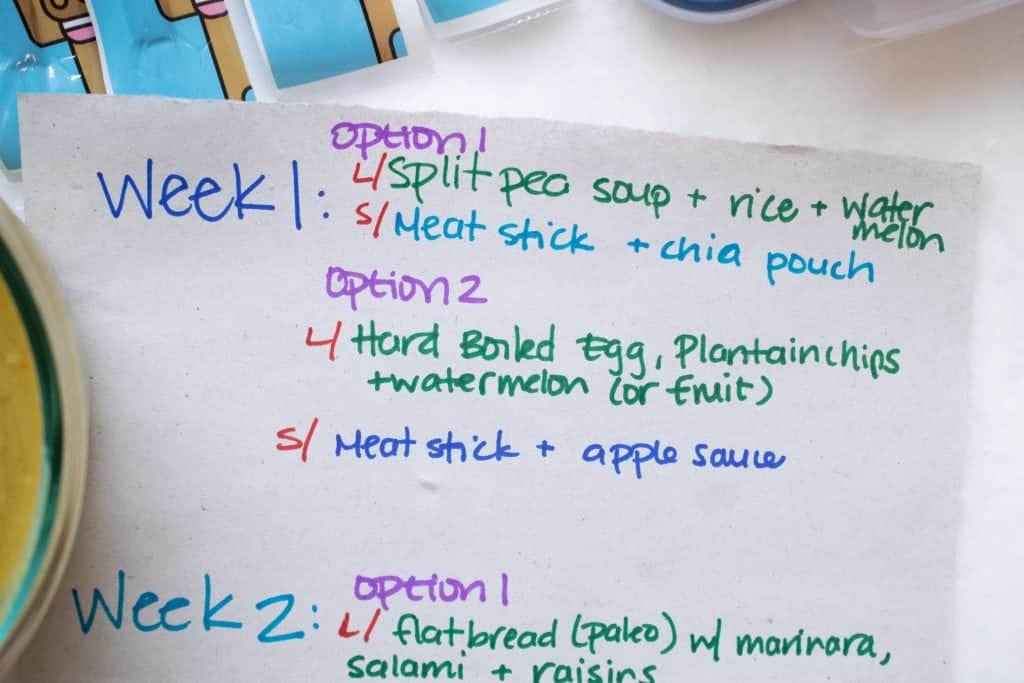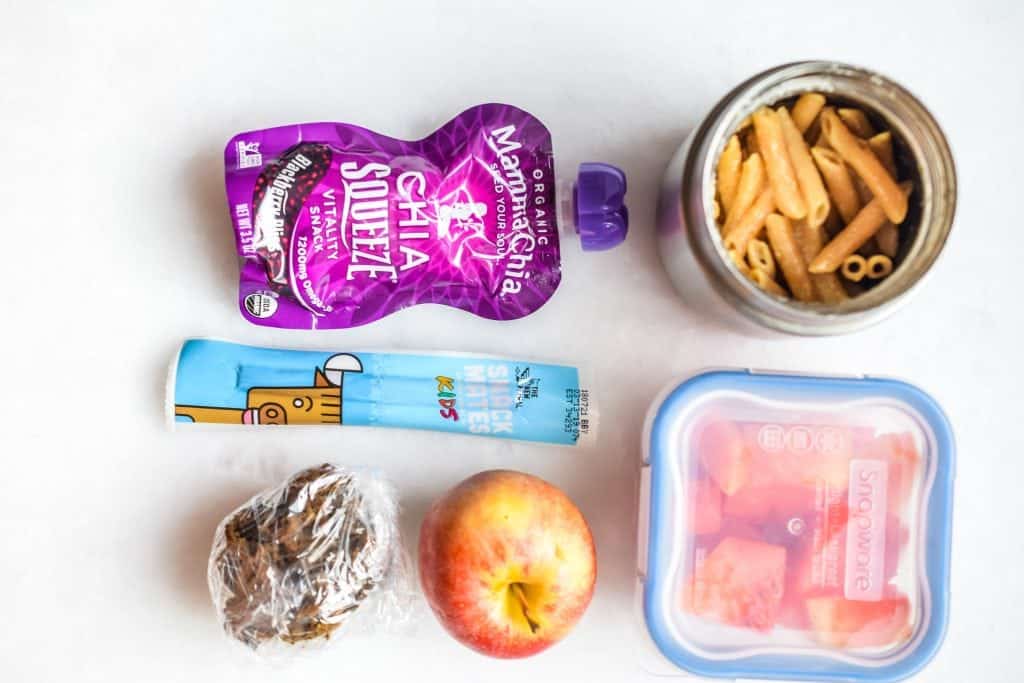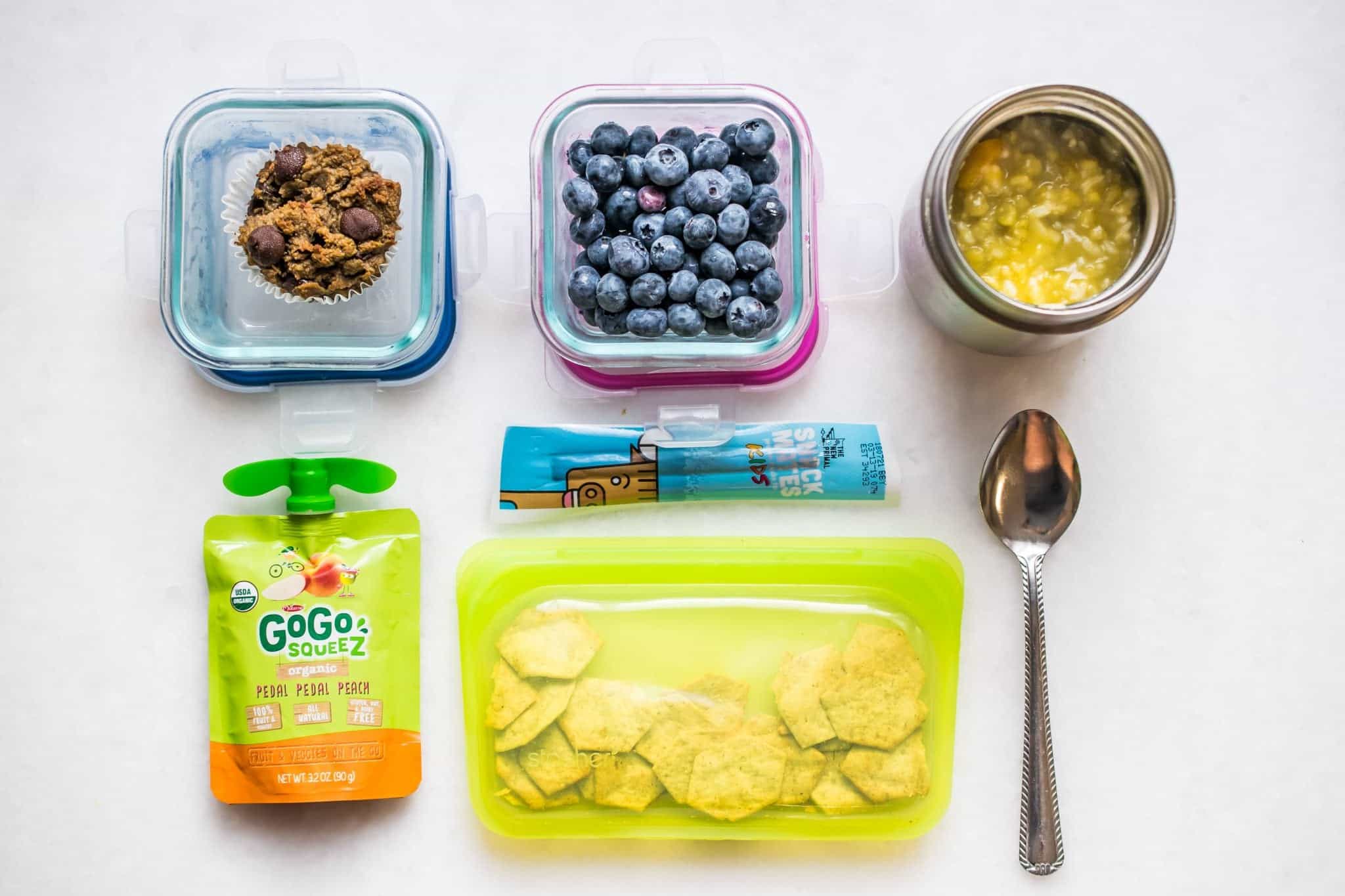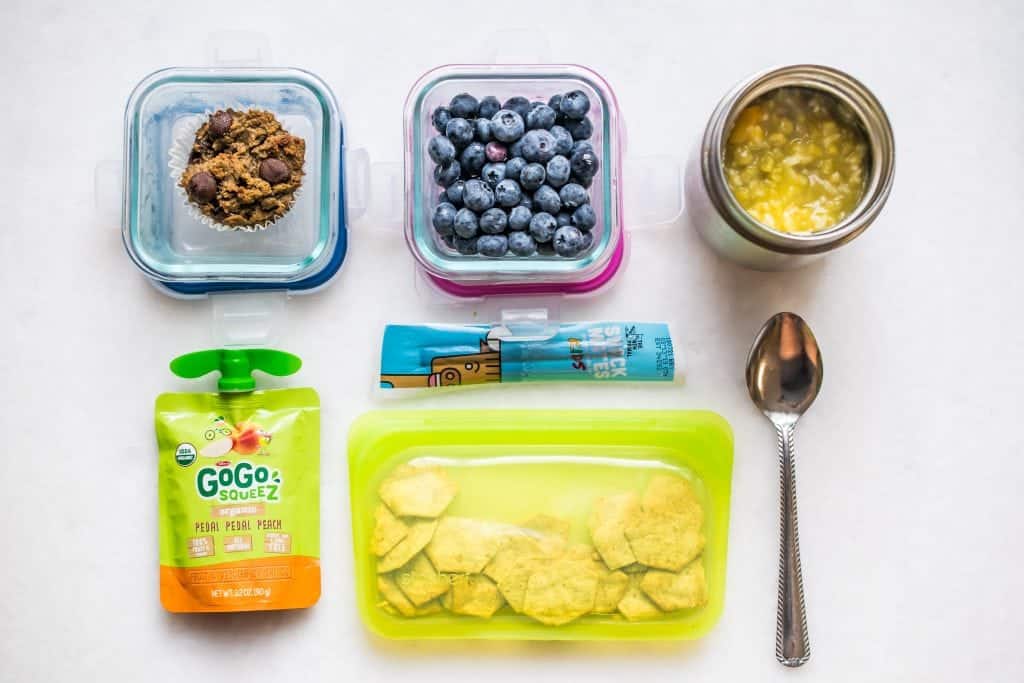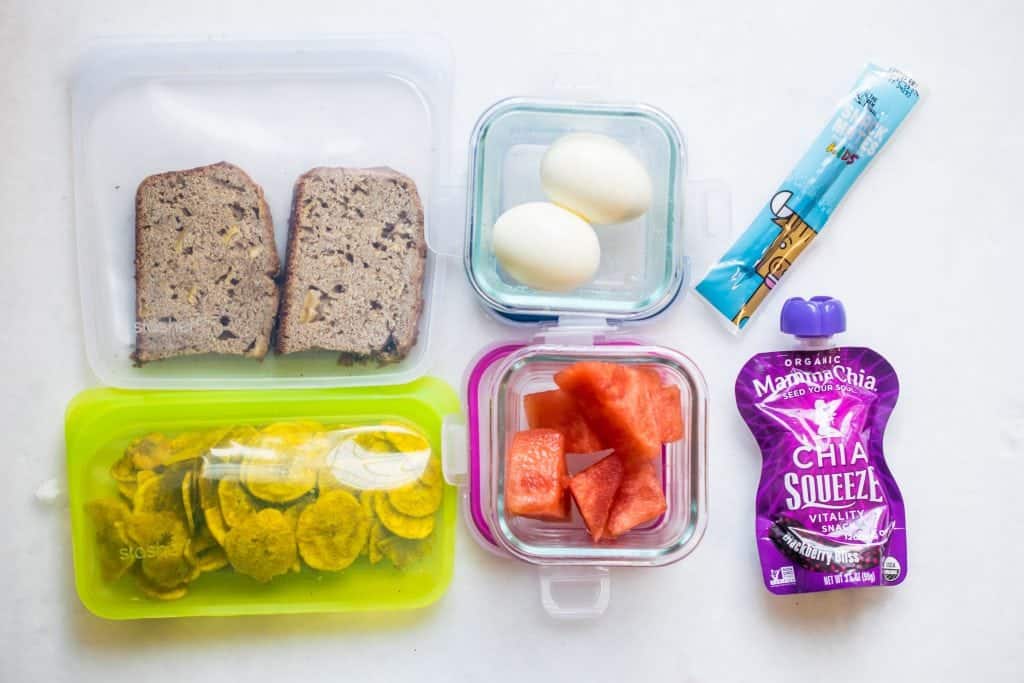 Here's a low carb option… if you have an avocado lover of a kid. I hear if you wrap tightly and face down the avocado does not get super gross. I made a joke about this on my stories… I got a few replies… so.. here you go. Avocado in a lunch box for you super healthy people 😉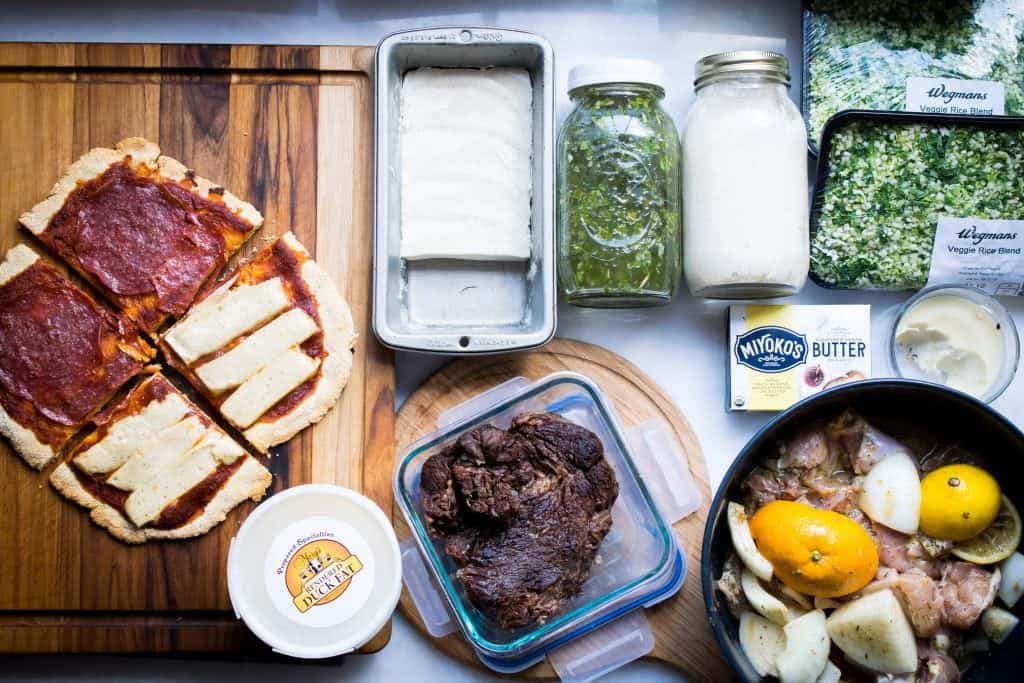 Save tons of money and get awesome food for your family with Thrive, try your FREE TRIAL TODAY! 
Click IMAGE TO DOWNLOAD PDF!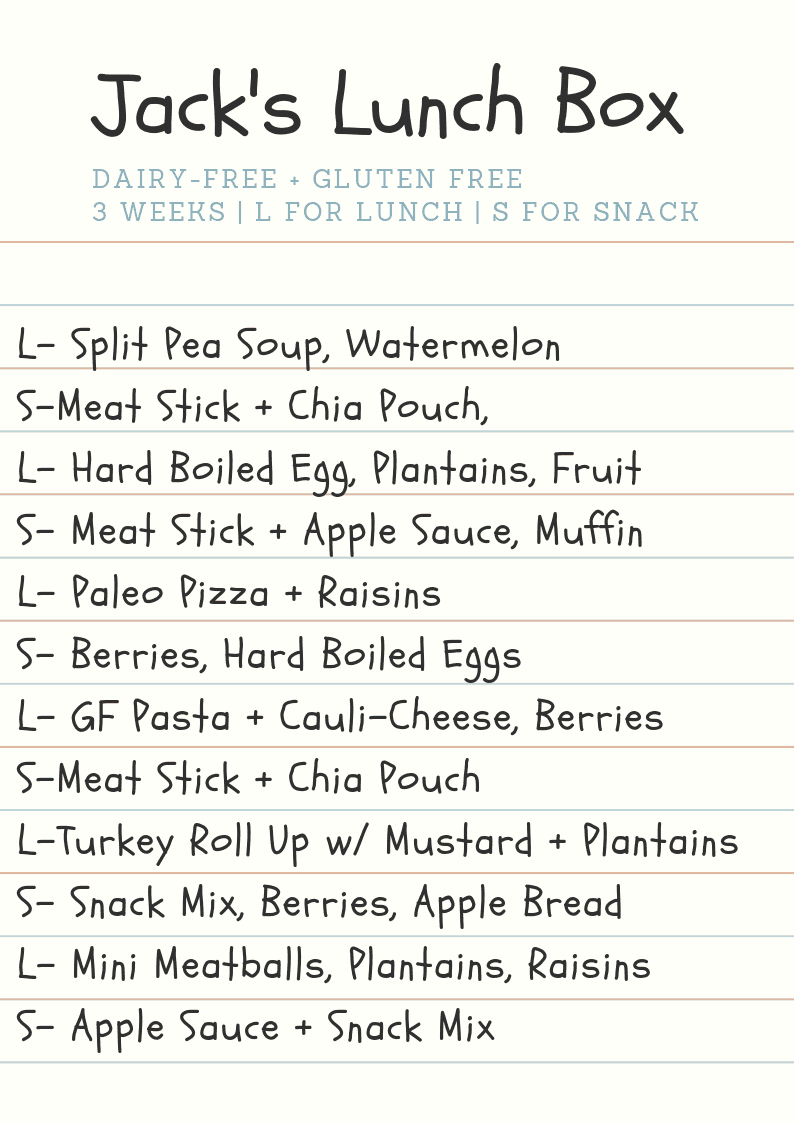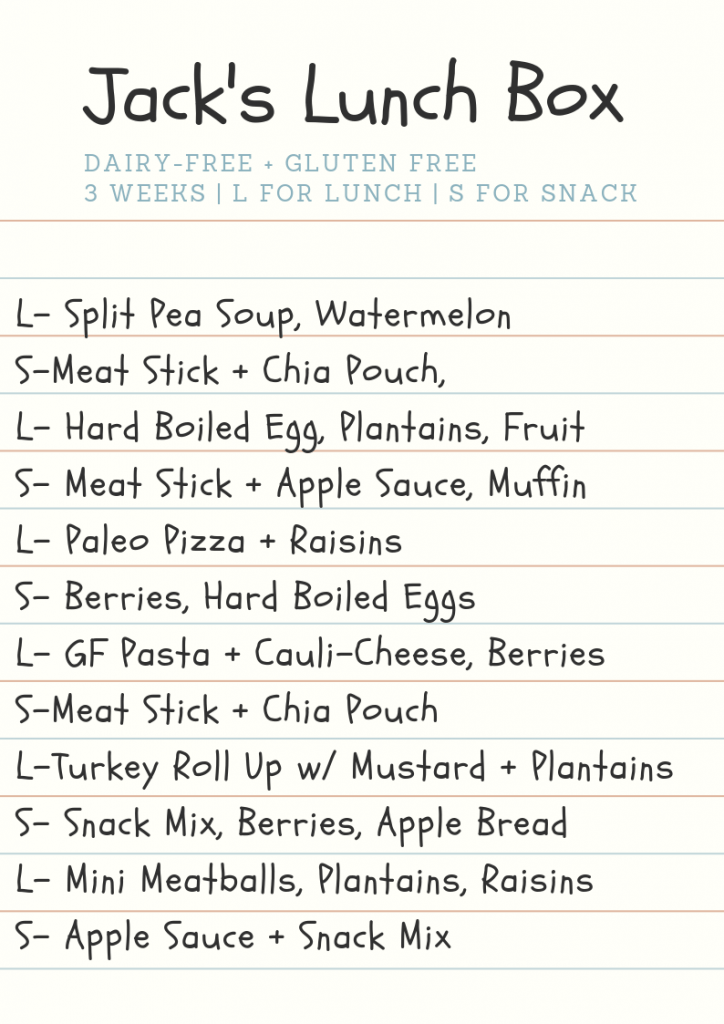 https://thecastawaykitchen.com/banana-bread-pancakes-super-fluffy-nut-free-paleo-pancakes/