Doughy on the inside, crispy on the outside, these AIP Sweet Potato Buns are light, fluffy, and so easy to fill with meat or veggies! The perfect hand pie for your allergen-free diet.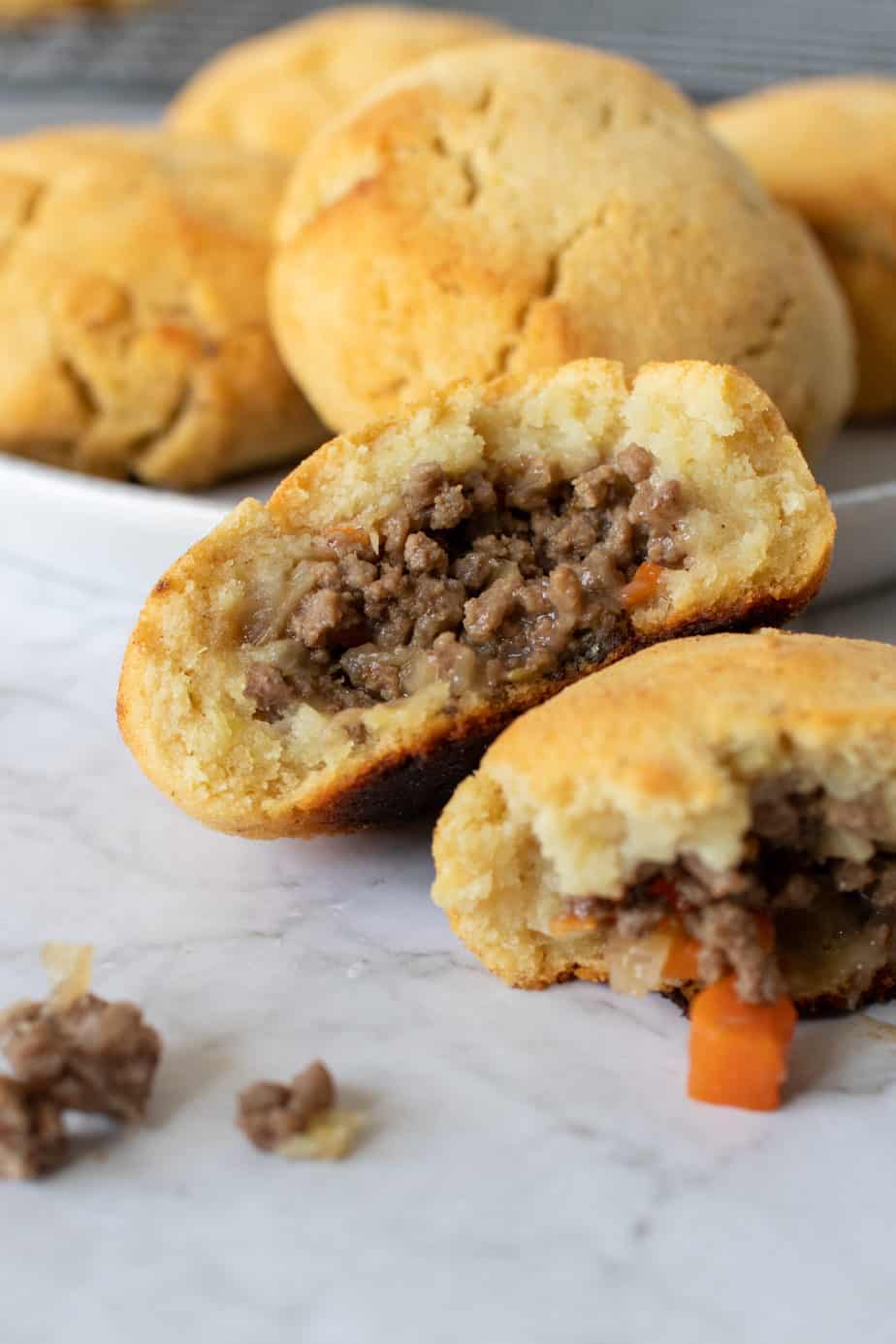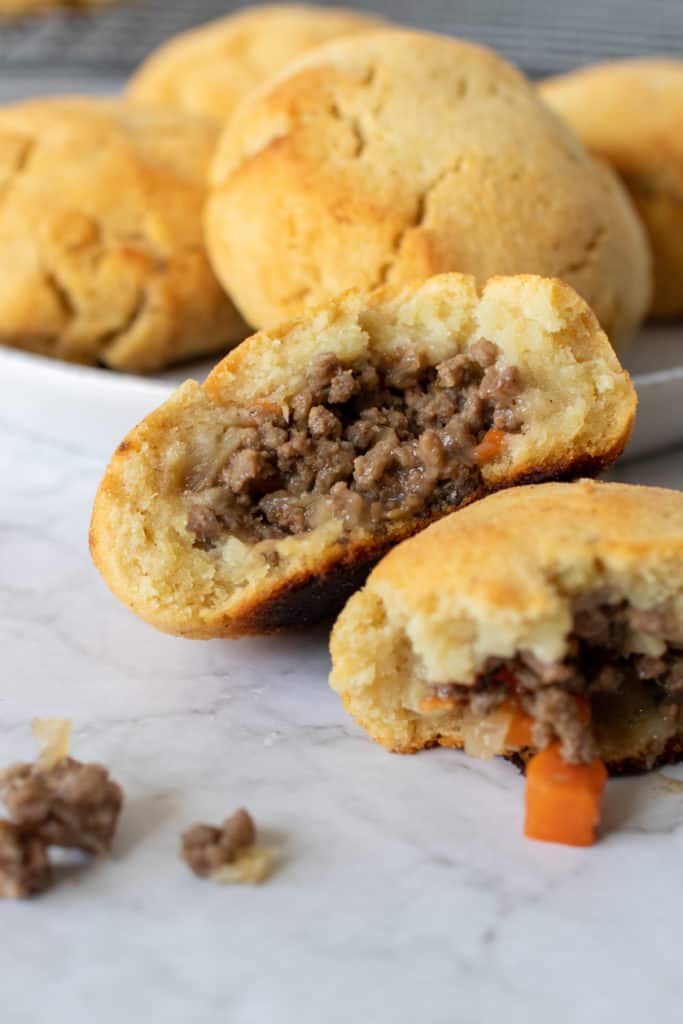 Table of Contents
The story behind these AIP Sweet Potato Buns
I'd been posting pictures on Instagram of beautiful empanadas, made of sweet potato dough. The first time I made them they were perfect, so I knew I'd have to practice again. Second time, too potato-y. Third time was darn good. Fourth time, I was all confident, I doubled the recipe. Naturally, I mucked it up. For the life of me that potato would just stick to the parchment paper and I could not roll out the dough. With a large bowl of floured mash in front of me, a skillet full of ground beef next to me… I decided to simplify my life: I would make papas rellenas.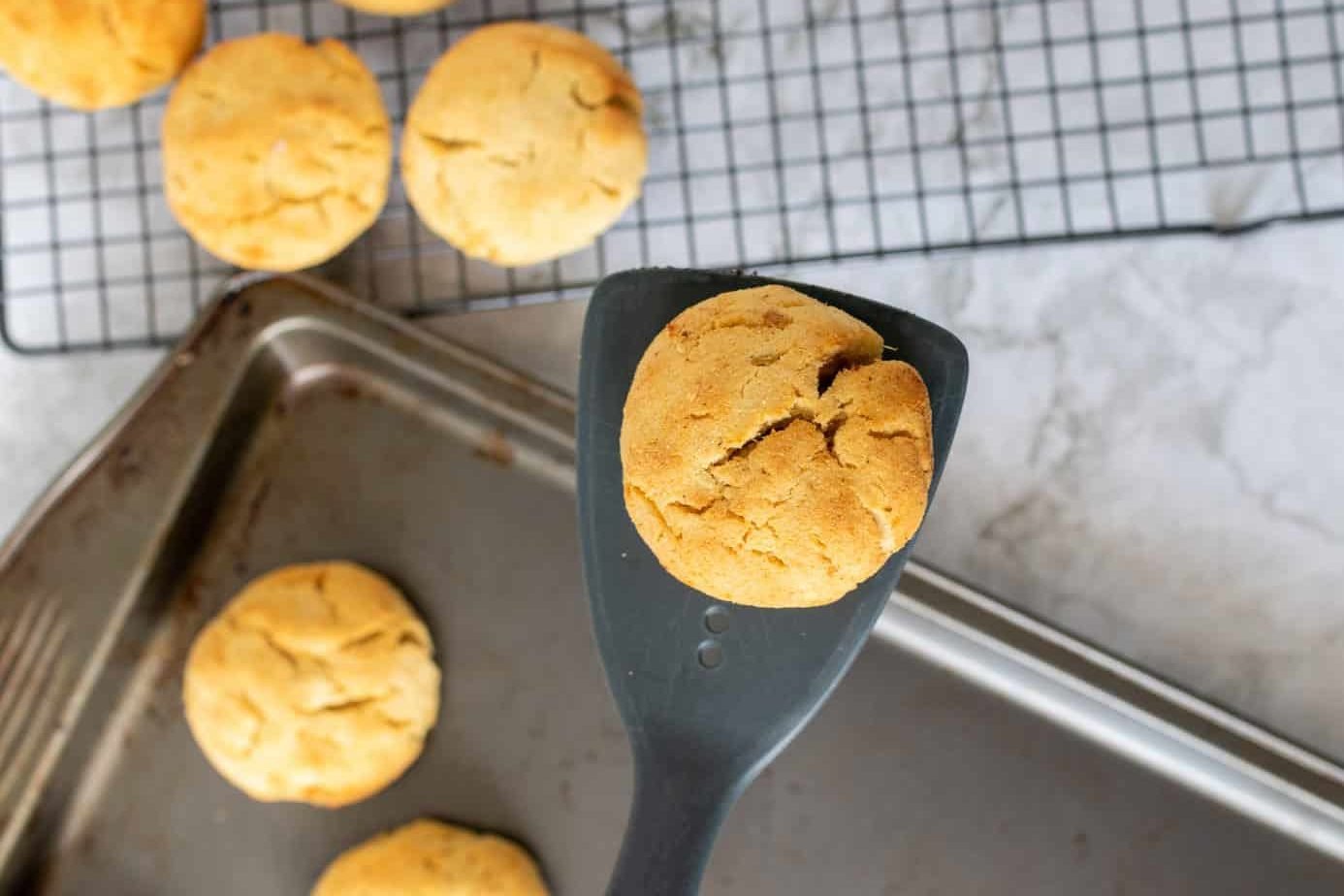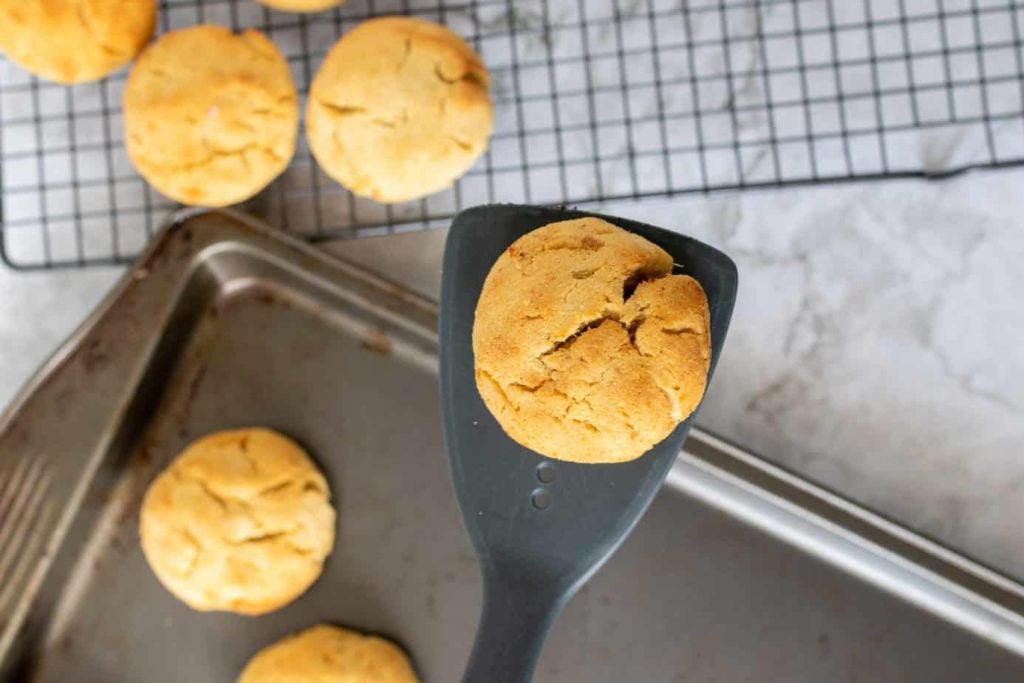 Paleo Papas Rellenas
Papa rellena, which translates to stuffed potato, is a Cuban staple at any coffee stand or party. These little carb bombs are made using mashed potato dusted in flour & deep-fried, filled with traditional picadillo (onions, olives, raisins, tomato etc). Obviously all that wasn't going to jive with me, luckily the "failed" dough worked better than expected!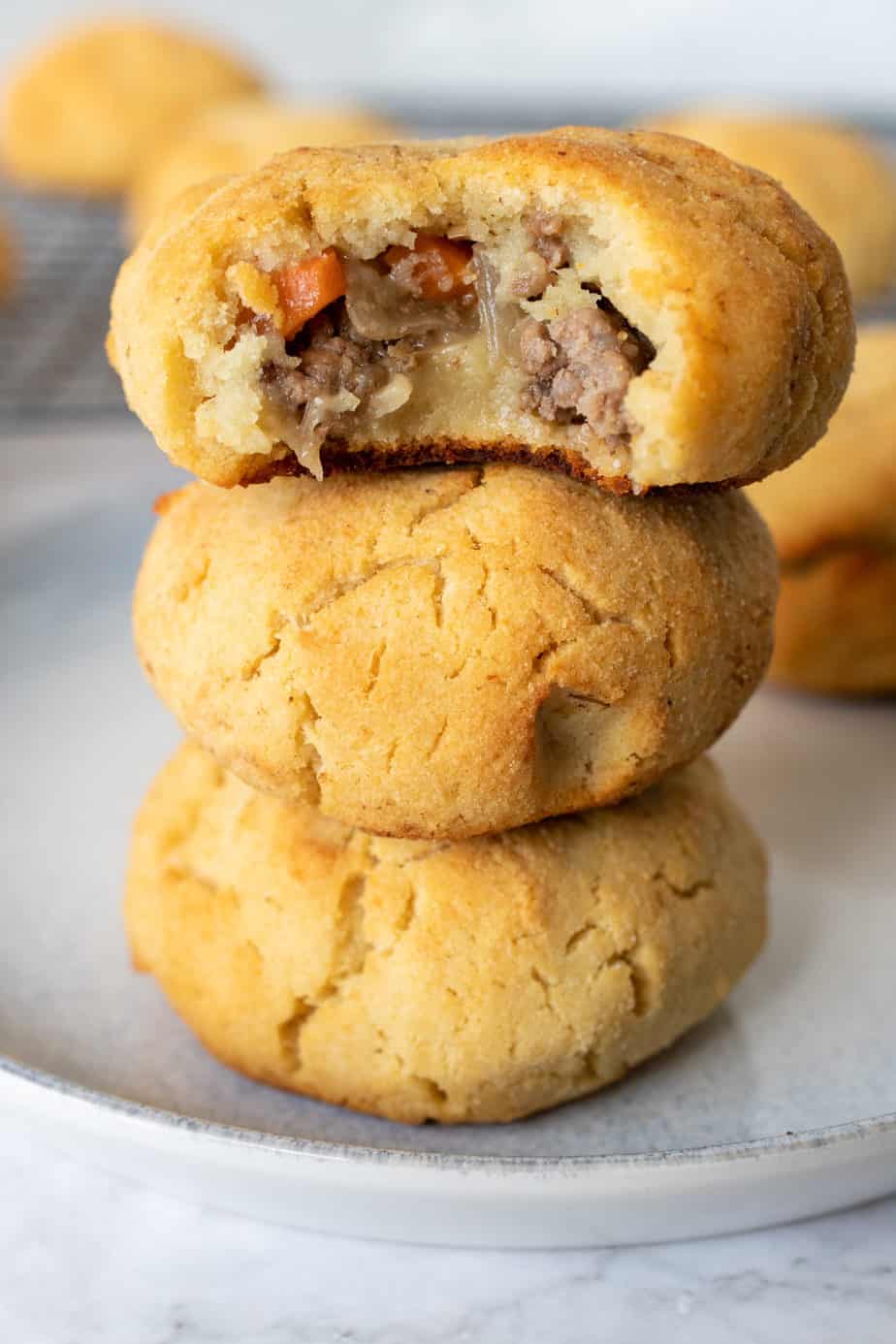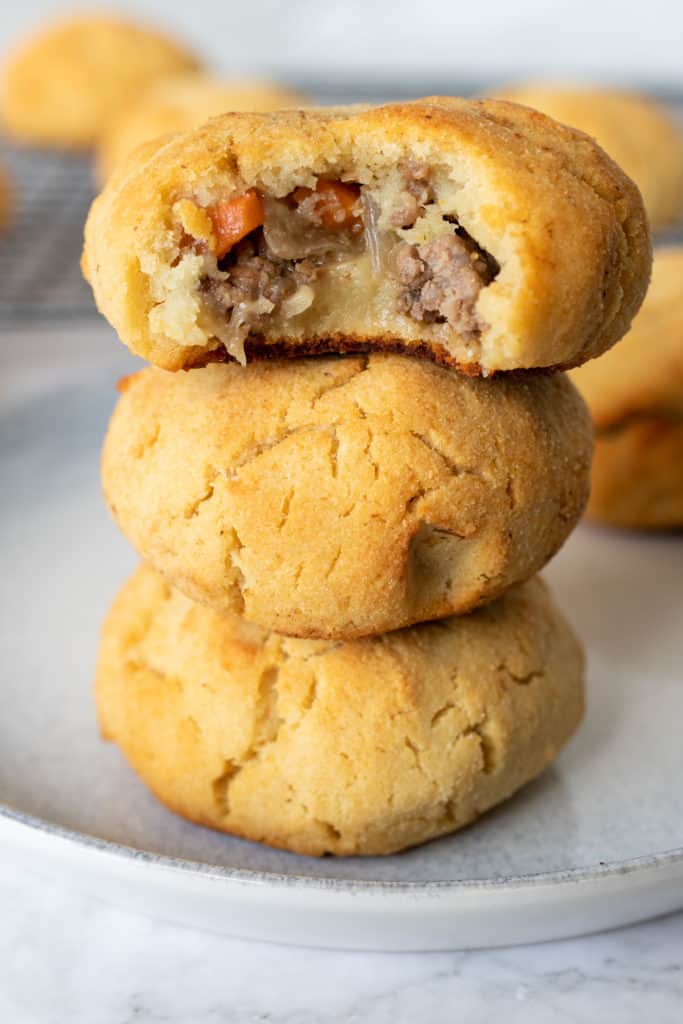 Handy Foods
My failed sweet potato empanada dough turned into AIP Papa Rella success. I rolled up 8- 2 inch sized balls, made wells in them, spooned in some delicious ground beef. Closed them, rolled them in olive oil, set them in the oven & crossed my fingers The result… an AIP Stuffed Sweet Potato Bun! A super bread-like crispy outside, golden little balls. I was in love. Lighter than their traditional counterparts, not as greasy, yet crispy and portable, these stuffed sweet potato buns scream picnic food, party food & freeze me batch cook food! Sayonara empanadas, we have new meat-stuffed, sweet potato, paleo pastry in town! *you can fill these with anything, pulled chicken, greens & cauliflower cream or pulled pork!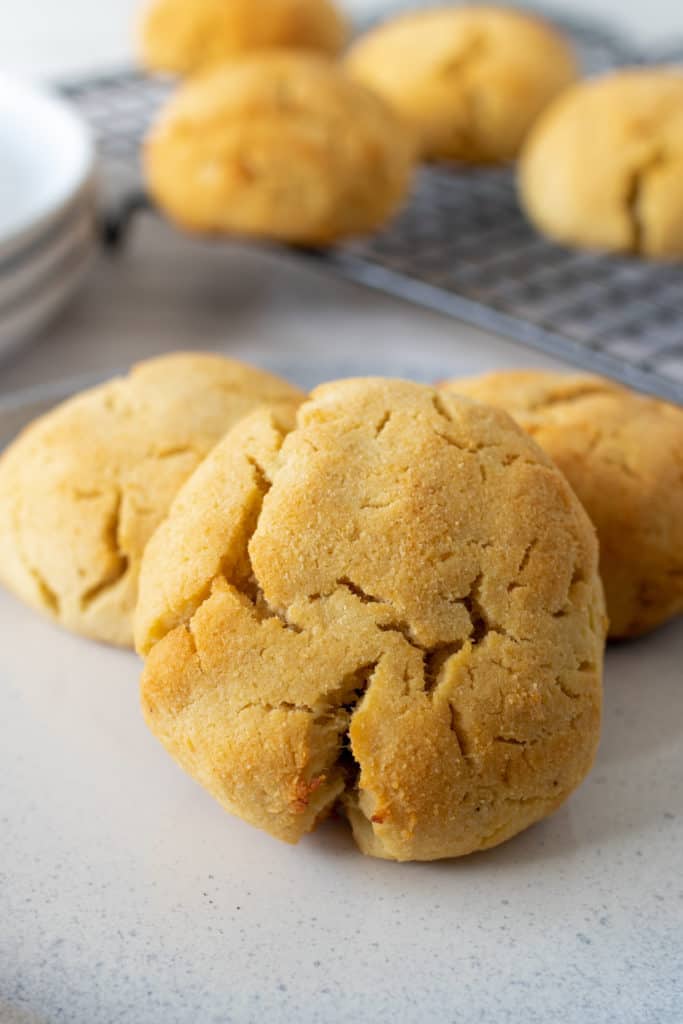 Frequently Asked Questions
Can I fill them with chicken or pork?
Absolutely you can use whatever you like.
Is there a way to make them coconut free?
Tiger nut flour or green banana flour should work just fine in place of coconut flour.
Will these work with orange sweet potato?
They can, but you will need a lot more flour as orange sweet potato isn't as starch as white or purple sweet potato. Just go by texture.
Can I omit the gelatin?
The dough will work without it, but gelatin adds a nice chewiness to it.
Can I freeze these?
Yes! They freeze well. Wrap up tight and freeze. Toast up and enjoy again a month or two later.
Cook with Confidence: Process Shots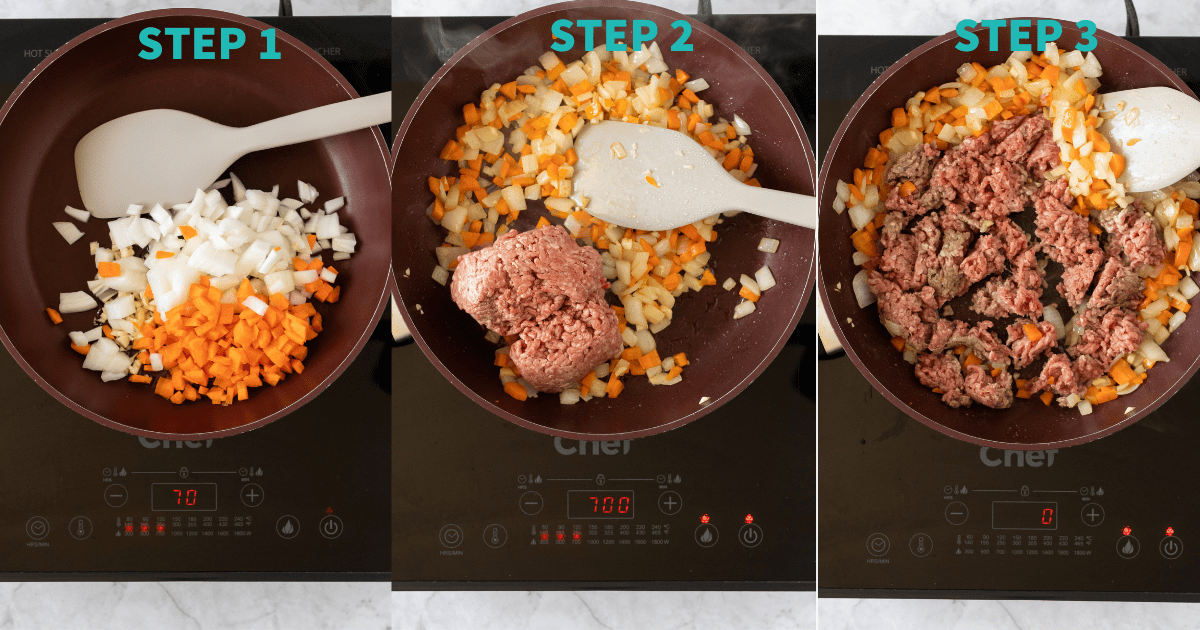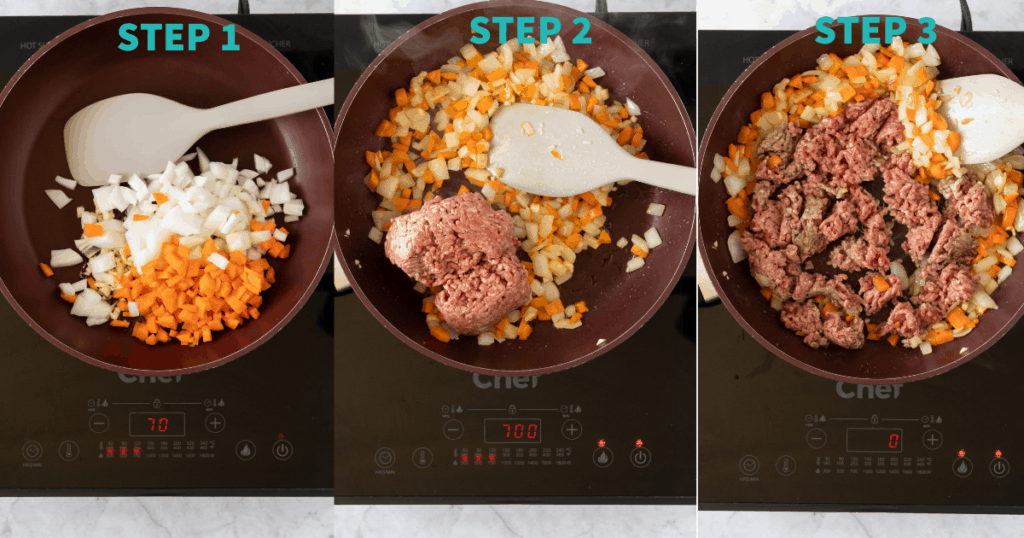 Start by making the filling. Cook down the onions, carrots, garlic until tender then add-in the ground beef and seasonings. Mix and crumble until well browned.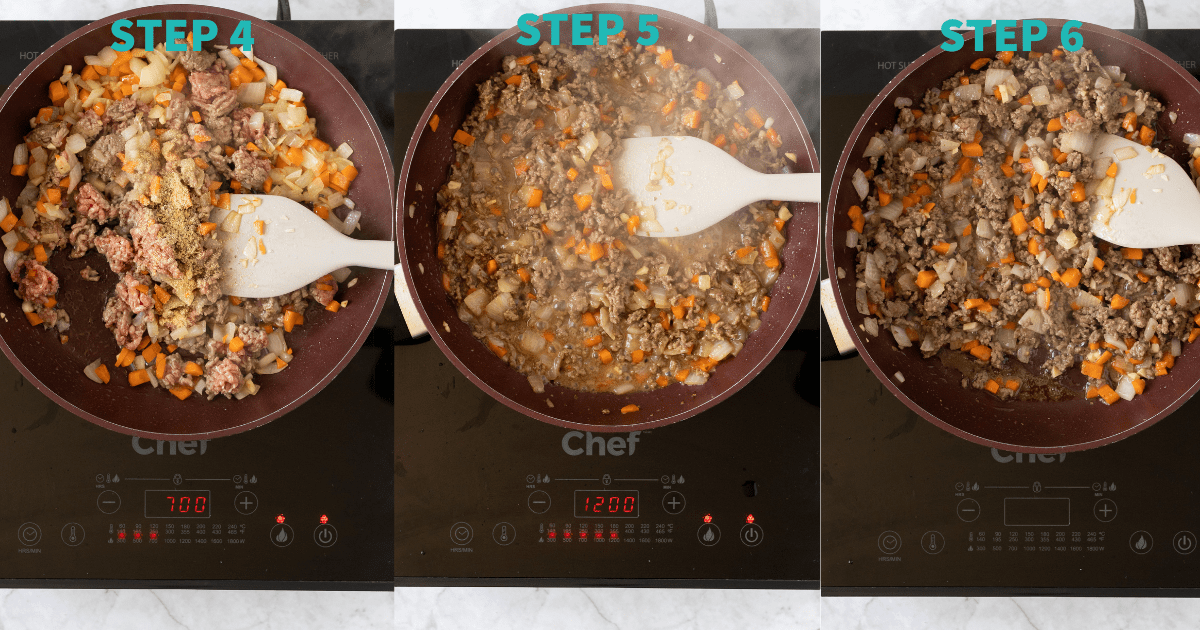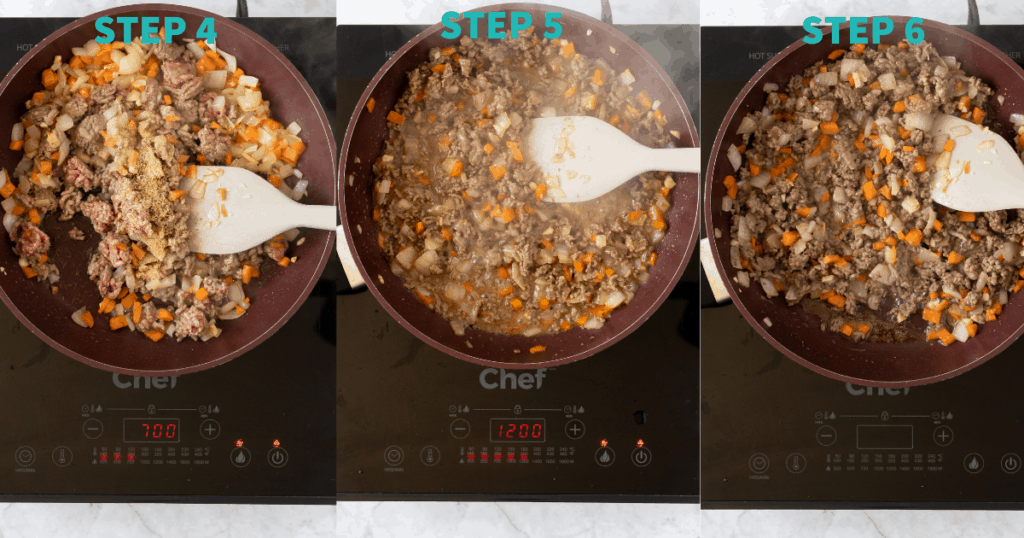 Once the ground beef is nice and browned, add in the coconut aminos and lemon juice and cook down until the liquid has mostly evaporated. Set the filling aside and make the buns.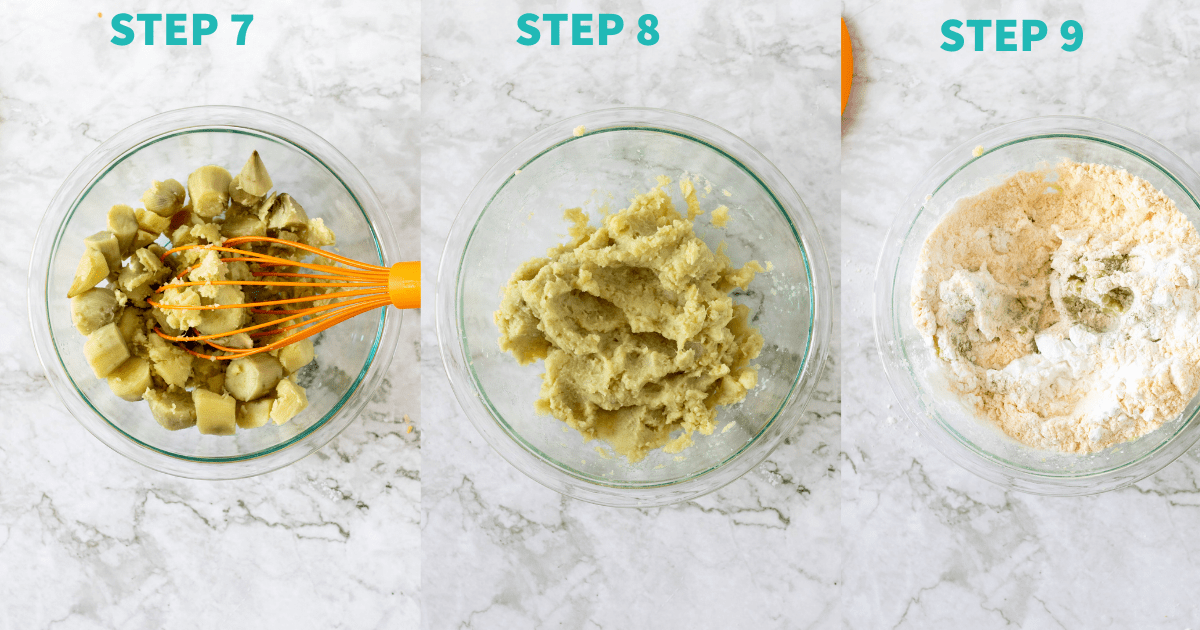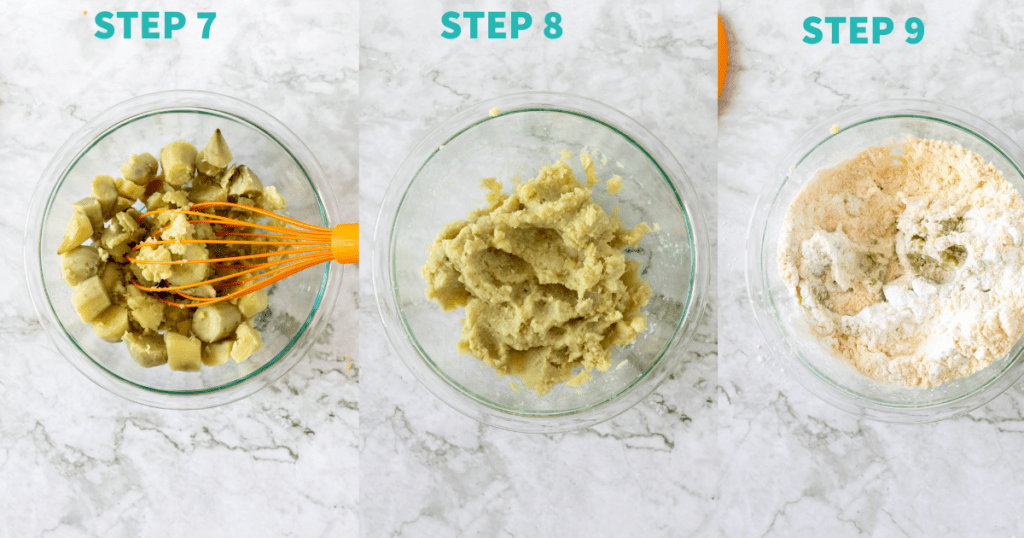 It's worth it to peel and boil the white sweet potato, batata earlier on. Once it's cooled mash it up in a bowl and add in the flours and seasonings.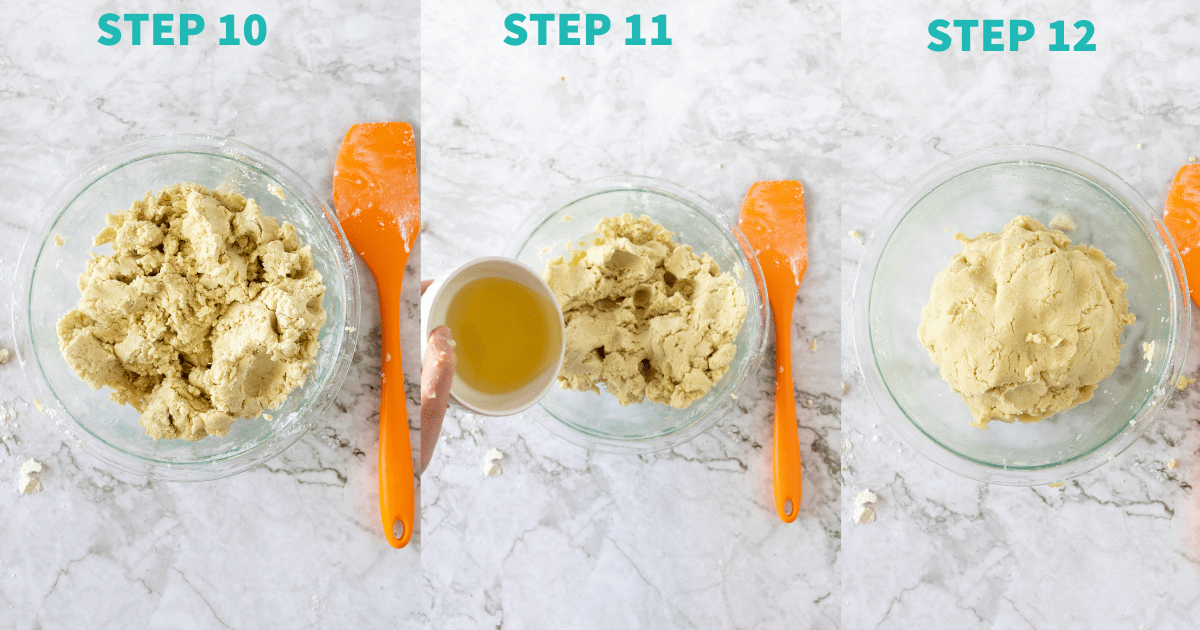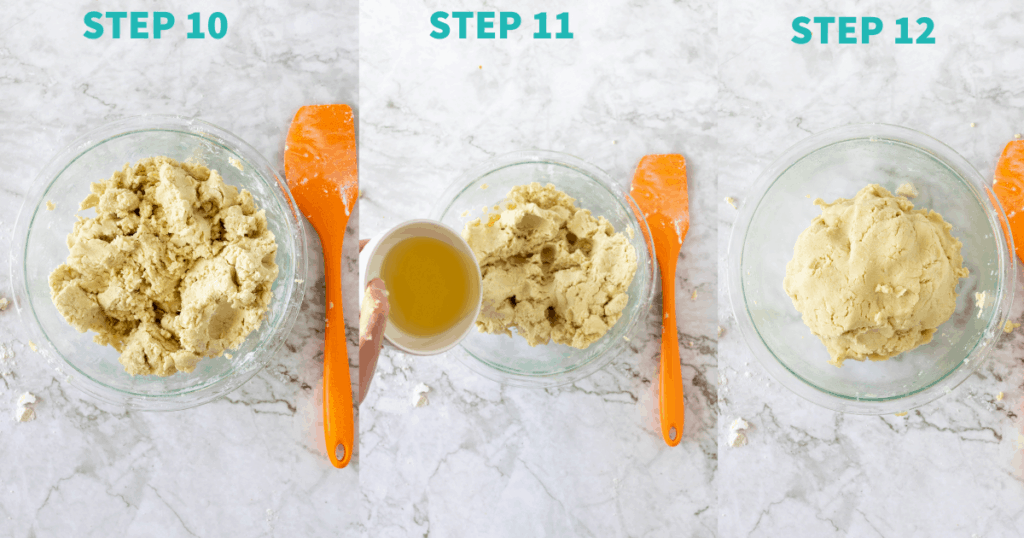 Mix well, fold in the vinegar and drizzle in the olive oil. Then mix until you've got a nice smooth dough.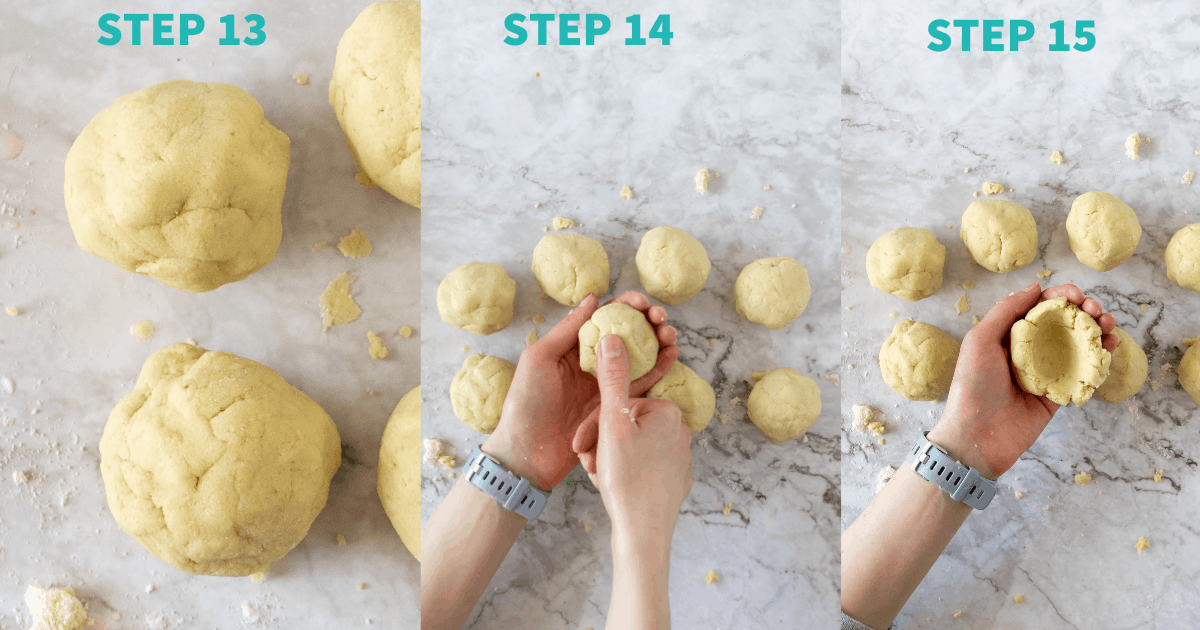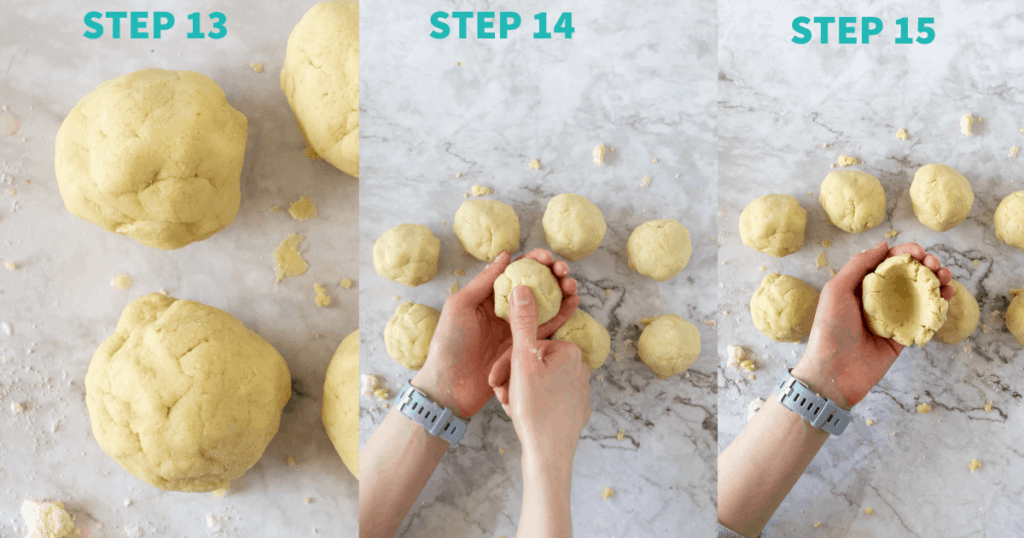 Roll the dough into 8 even sized balls. Use your thumb to make a well in the balls and shape them like a little cup in one hand.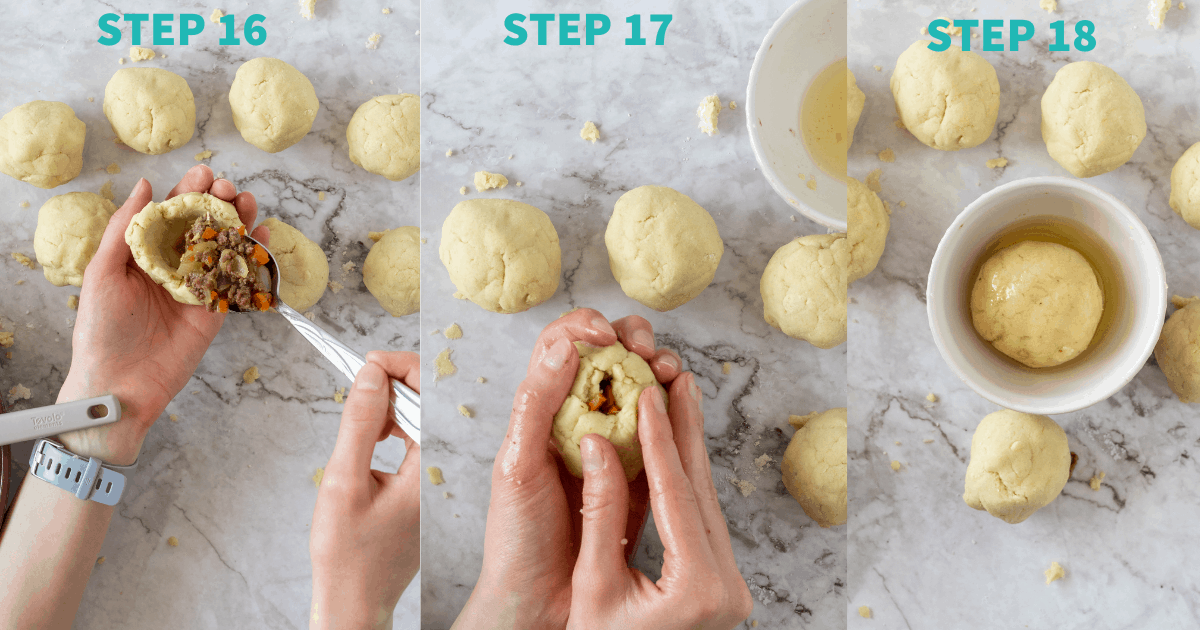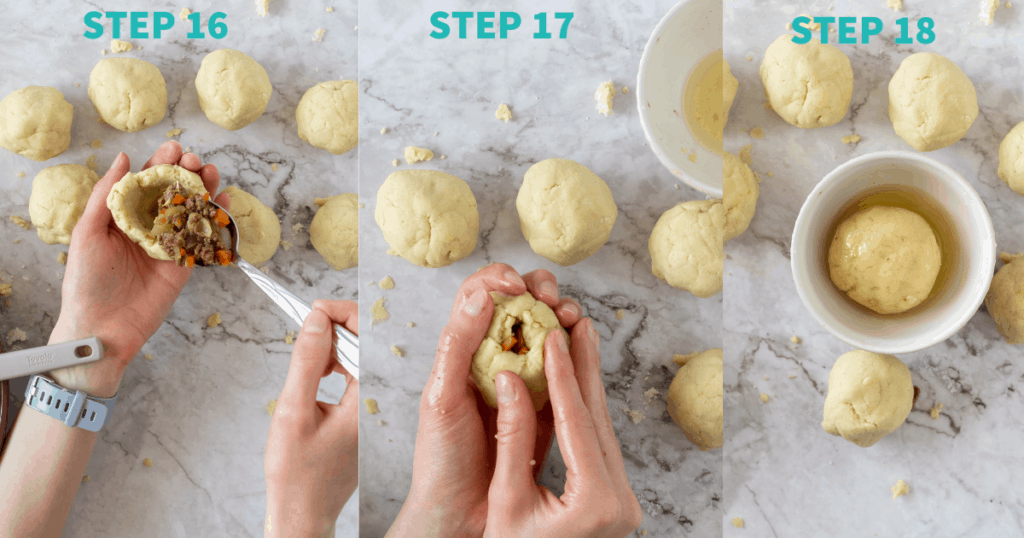 Fill your potato ball with beef filling and pinch it shut. Then smooth it out. Dip it in oil so it's nicely oiled on the outside.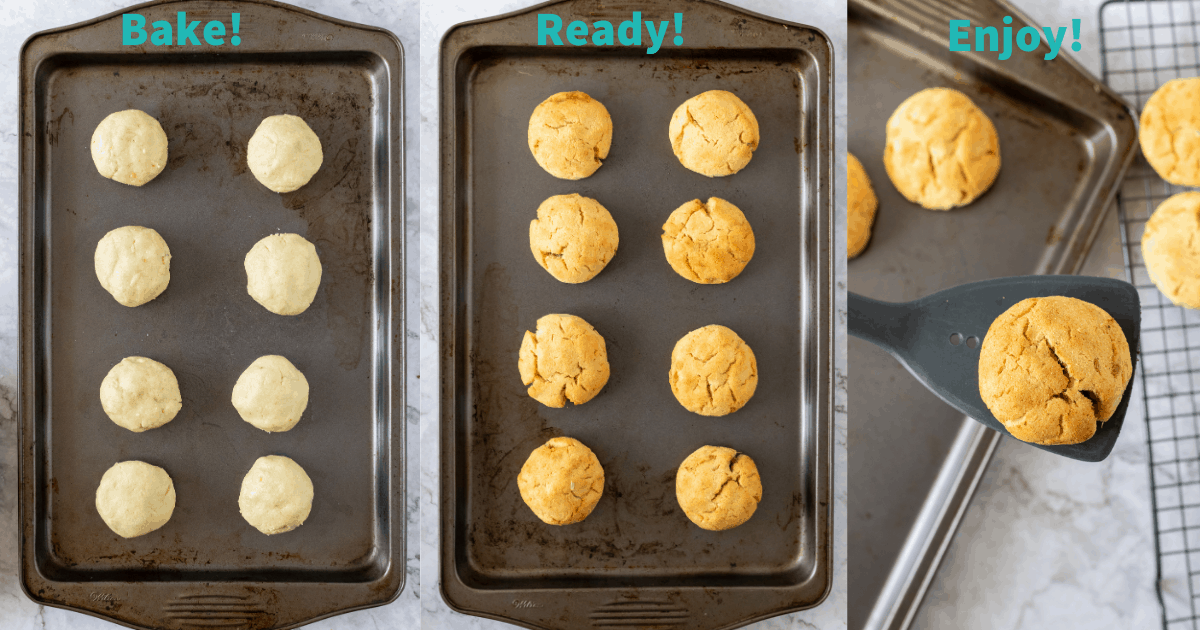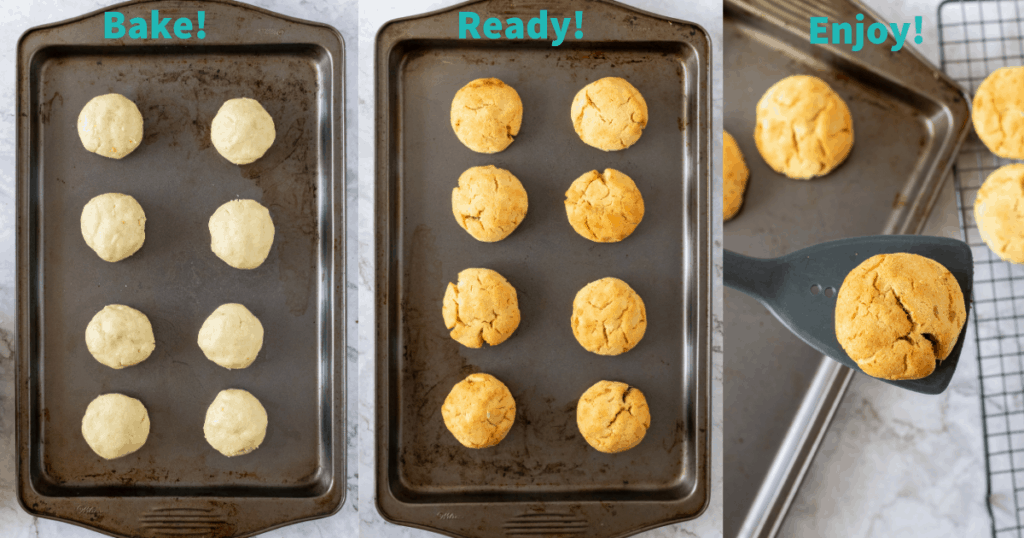 Repeat this with all of the dough and place the stuffed buns on a sheet pan. Bake until golden brown. Remove from the oven and let them cool. Dig in and enjoy!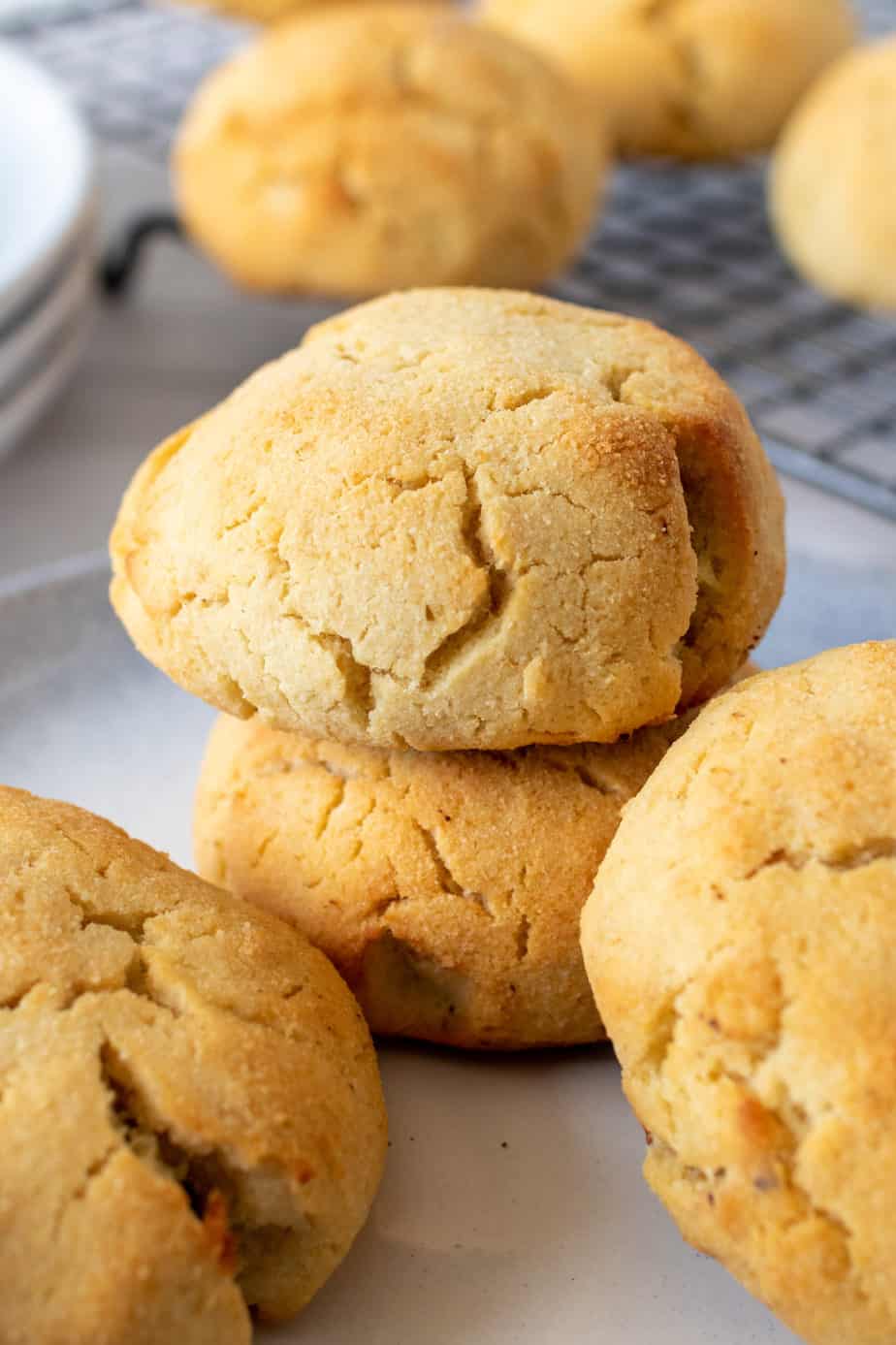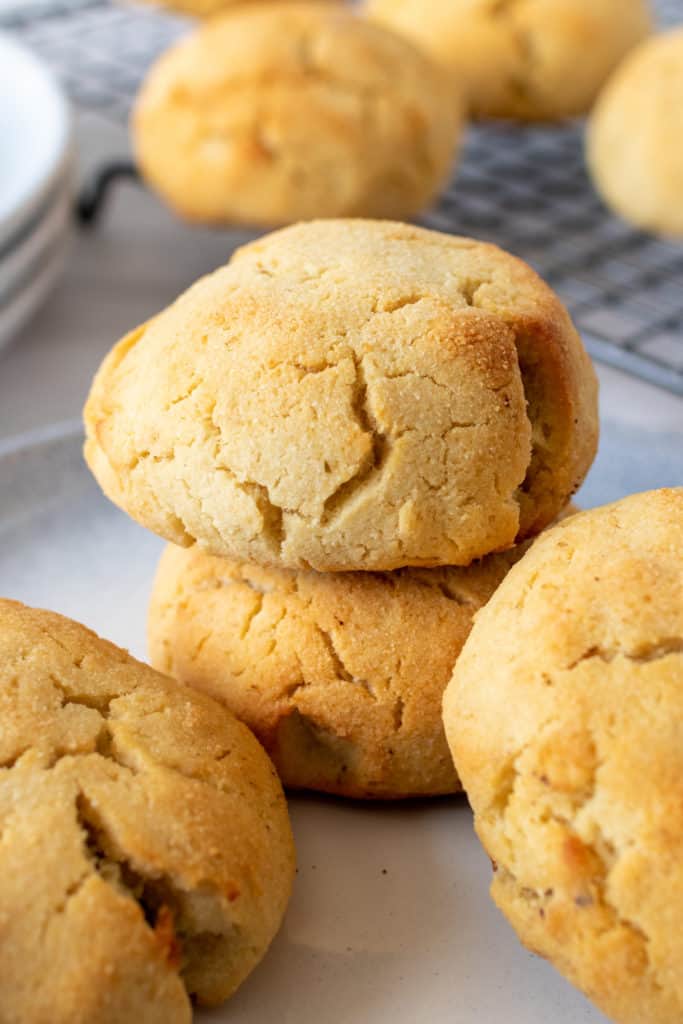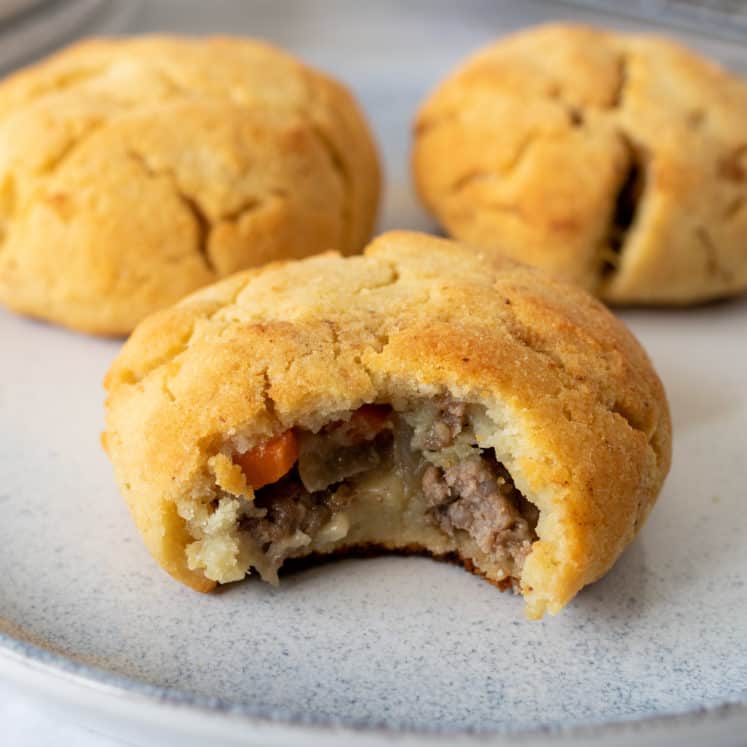 AIP Sweet Potato Buns
---
Author: Cristina Curp, FNTP
Prep Time: 30
Cook Time: 40
Total Time: 70
Yield: 8 1x
Category: sides and snacks
Method: baking
Cuisine: Cuban
Diet: Gluten Free
Description
Delicious sweet potato buns stuffed with seasoned ground beef and onions. A delicious Cuban-inspired AIP dish! 
---
Scale
Ingredients
For the filling
1 small onion, minced
2 cloves garlic, minced 
1 carrot, minced 
1/2 pound grass-fed beef
1/2 teaspoon salt
1/2 teaspoon dried oregano
1/2 teaspoon onion powder 
1/2 teaspoon garlic powder
2 tablespoons coconut aminos
juice of 1 lemon
For the bun
2 large batata or Japanese sweet potato, about 1 1/2 pounds, peeled & boiled (do this ahead of time)
2/3 cup coconut flour
2/3 cup arrowroot starch
2 tsp grass feed beef gelatin
1 tsp garlic powder
1 tsp salt
2 tsp AIP baking powder 
2 tsp apple cider vinegar
1/3 cup avocado or olive oil + more for coating
---
Instructions
Prepare the Beef
In a large skillet heat 1 tablespoon olive oil. Add in the minced onion, garlic, and carrots. Cook for 3-5 minutes until tender.
Add in beef, break up with the spatula, add in salt and spices. Stir constantly until browned & crumbly.
Add in coconut aminos and lemon juice. Lower the heat and simmer for a few minutes until most of the liquid has evaporated.
Turn off heat, set it aside to cool.
Make the Buns
Pre-heat oven to 400F. Bring a pot of water to boil.
Peel and dice the batata (white or purple sweet potato), add them to the boiling water, cover, and boil until very tender. Then drain the pot and let the potatoes cool.
Place cooled potato in a bowl and mash with a whisk until smooth. Add in the flours, gelatin, baking powder, garlic, and salt. Mix until well combined
Fold in the vinegar. Then drizzle in the oil, slowly, while you mix the dough until well combined. If it doesn't seem to be coming together with the spatula, try mixing it with your hands, you're going to get them dirty in the next step anyway!
Shape 8 2-inch balls, like if you were making meatballs. One by one, pick up a potato ball, using your thumb make a well in the middle with one hand while cradling it in the other hand.
Spoon in 1 to 2 tablespoons of beef mixture. Then using your free hand, pinch together the potato dough to close. Now roll the dough between both hands to make it a ball again. Gently dip it in the extra oil and roll it again to evenly coat it.
Place it on the sheet pan. Repeat with the remaining dough.
Bake at 400F for 30-35 minutes until just golden. You don't want to toast them because toasted sweet potato has an overpowering bitter taste!
Just like traditional papa rellena, these Stuffed Sweet Potato Buns are HEAVY! Great on-the-go meal.
Recipe Notes:
The filling on this recipe originally had radishes, sliced onion, turmeric, cinnamon, garlic, and coconut aminos. I changed it for 2 reasons. It made too much meat for the bun recipe and secondly, it wasn't authentic to Cuban papas rellenas. This one is a little closer and also delicious while being simpler. 
Nutrition
Serving Size: 1 bun
Calories: 265.6
Fat: 13.4g
Saturated Fat: 3.5g
Trans Fat: 0g
Carbohydrates: 28.6g
Fiber: 5.6g
Protein: 7.8g
Keywords: AIP Stuffed Sweet Potato Buns