Flourless Keto Brownies are definitely a trending subject, and I think avocado brownies hold the crown.
I know on my blog they do. Being the most searched and made recipe for 8 months. Yet, I know some folks can't have avocado or nut butter. Then someone messaged me on IG saying they made my flourless brownies successfully with PUMPKIN.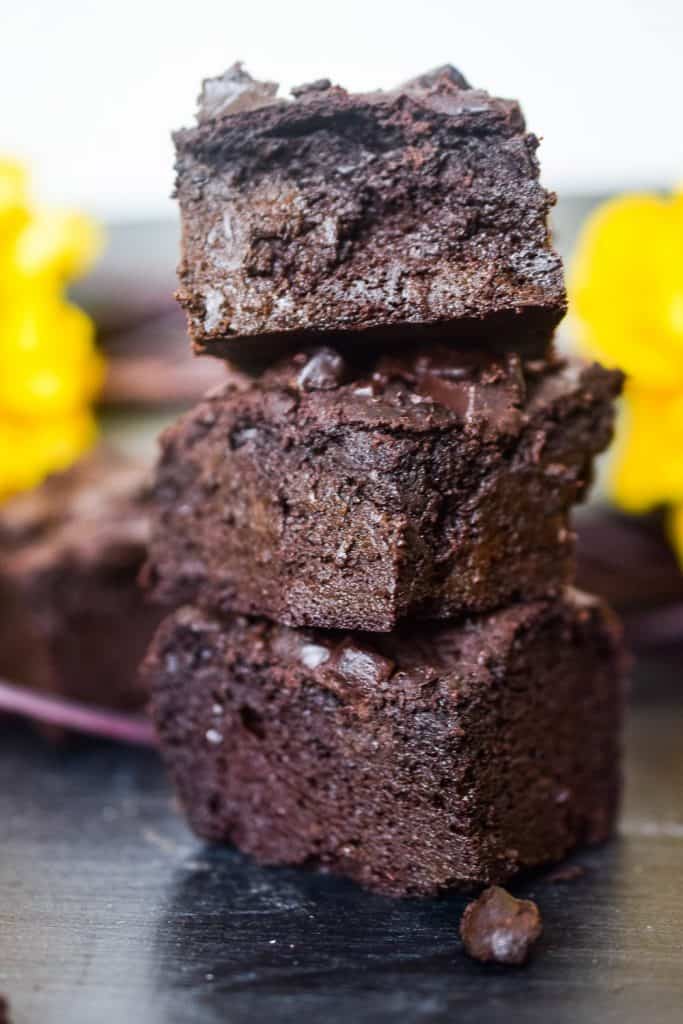 Pumpkin Season
It's that time of year, and I've been really into pumpkin, a surpisingly low carb squash. It's perfect to bake with and enjoy seasonal treats. So I roasted up some pumpkin, actually a Halloween pumpkin we didn't carve. Mashed it into a cup, made a few tweaks to the original recipe and viola!
A blender batter brownie that is super allergen friendly, moist and delicious and only has 5 net carbs per serving!!!!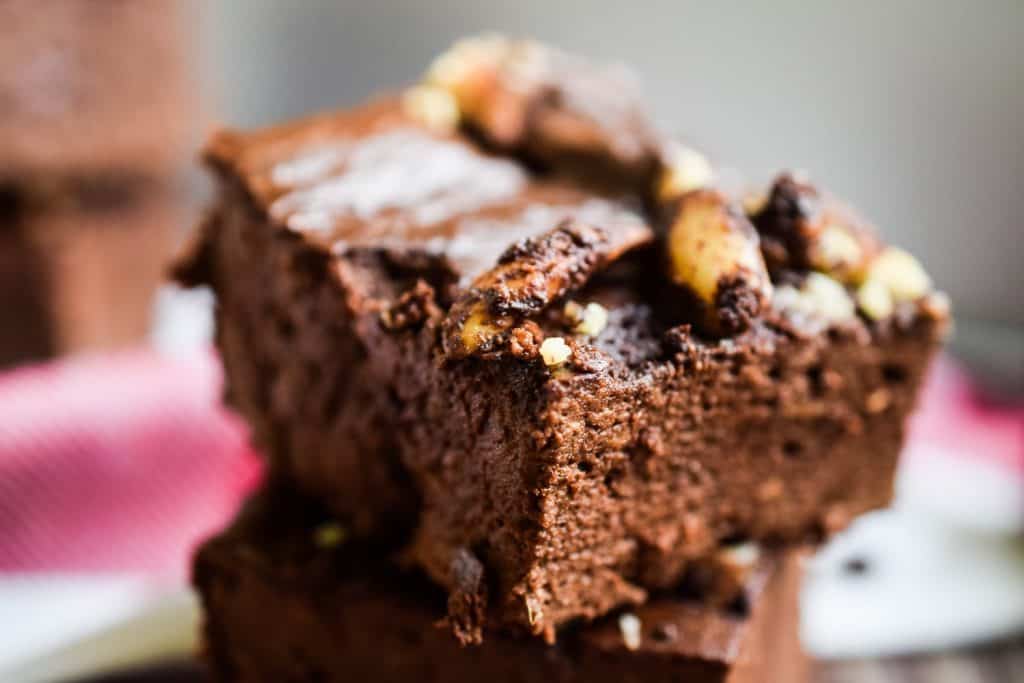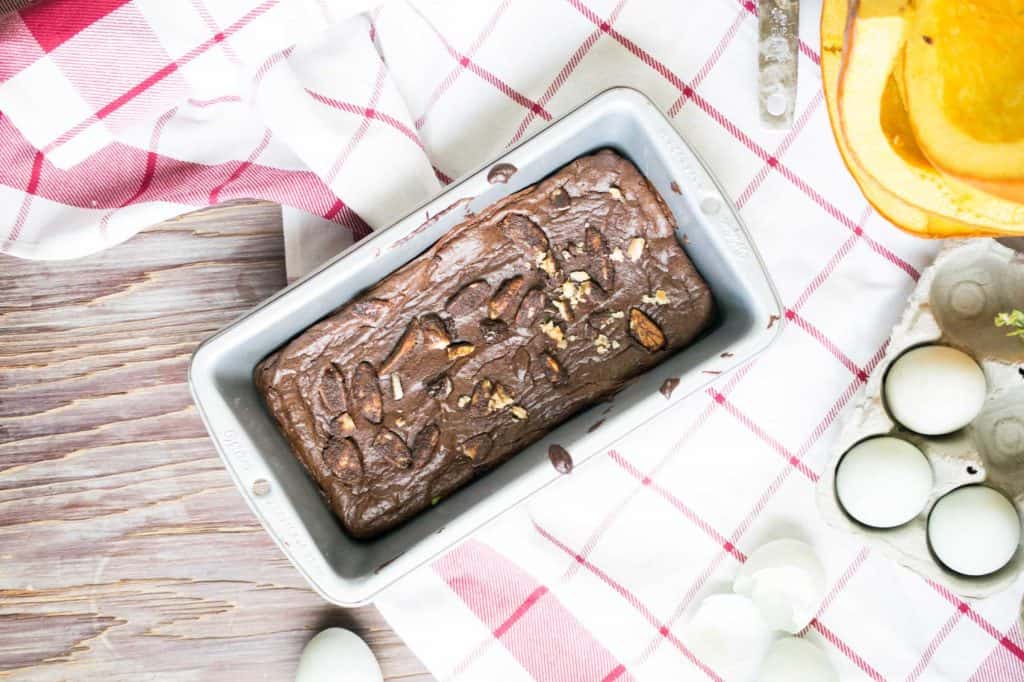 Sweetener
I bought THIS monk fruit sweetener a few weeks ago in search for a better alternative. I try to use Erythritol sparingly, as it is derived from corn (and not paleo) but I will say, it performs spectacularly. Stevia has been working for me, but I know a lot of folks that get tummy aches from it. So what now? Welp, monk fruit seemed to be the answer to my low carb sweetener dreams… but most of the options out there are cut with dextrose or other sweeteners… EXCEPT for THIS ONE. It is $26 for a little tub, but because you only need very little, it lasts a long time, so I would say the price is comparable to Swerve.
*UPDATE*
A lot of folks have reported a nasty aftertaste using Monk Fruit. I don't taste it, but it could be a sensitivity thing. I made the brownies with Swerve and they turned out even better. I used 1/3 cup. So if you're team erythritol. Go for it.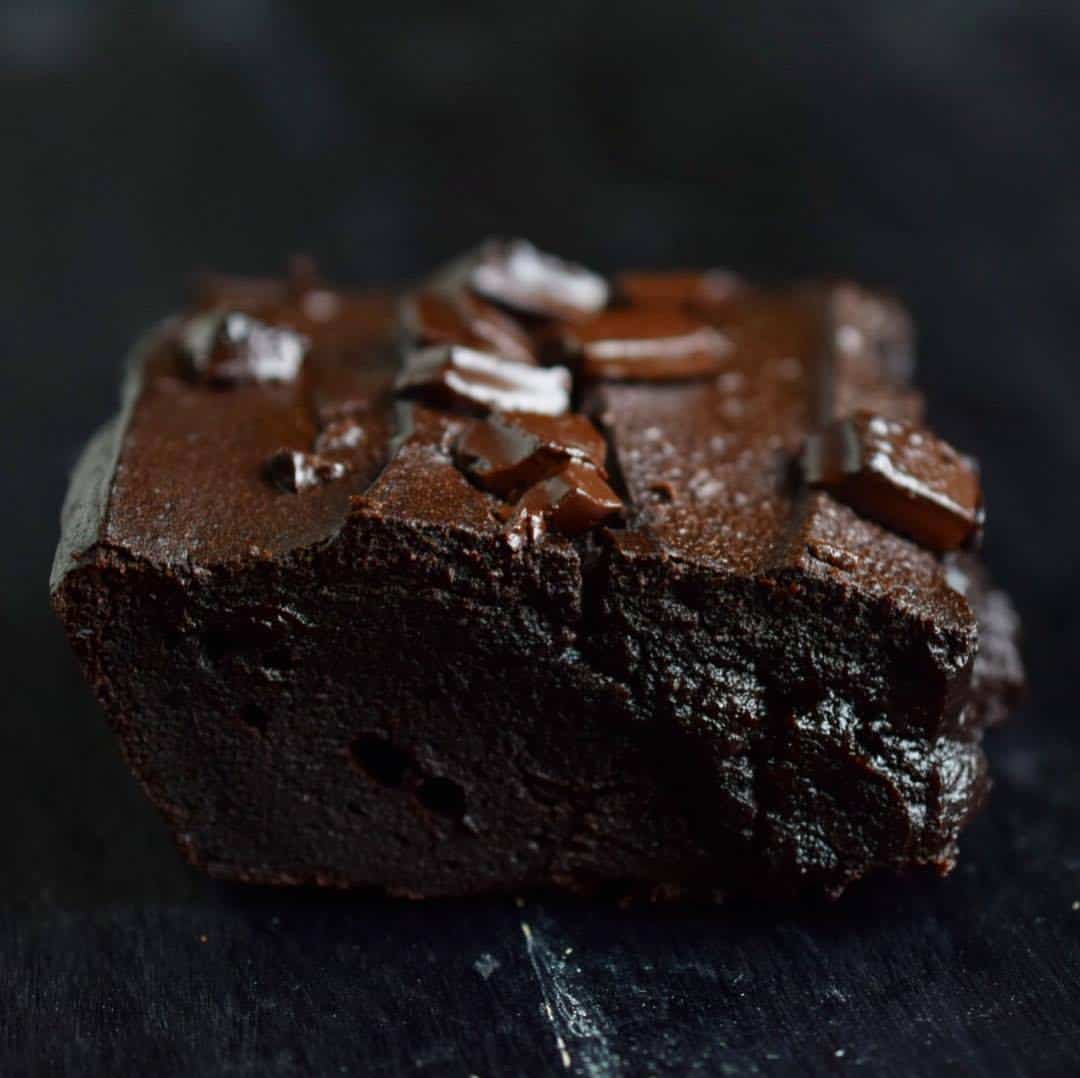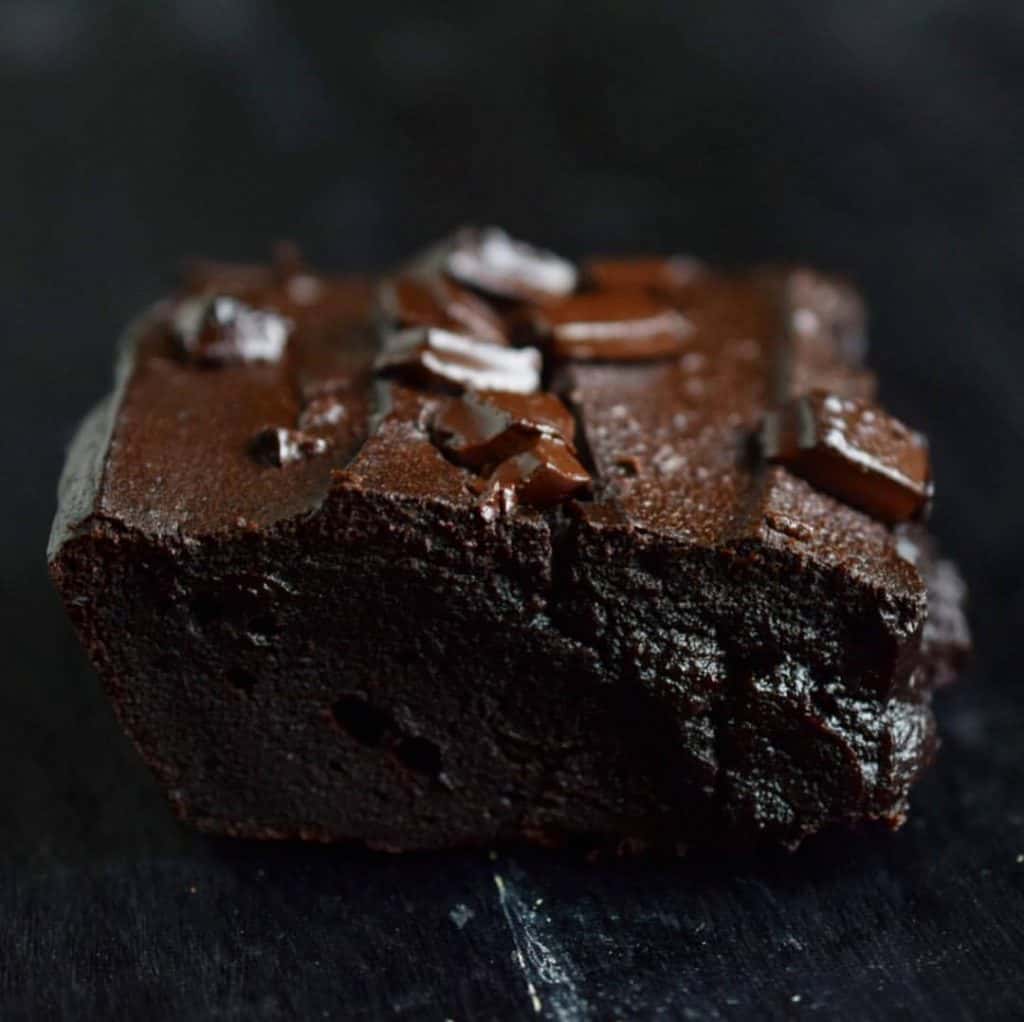 Variations
If you're not keto, and more of the paleo persuasion, these brownies work great with coconut palm sugar and/or maple syrup (per the lovely readers who have tested this and reported back). You will need to add 7-8 minutes on the cooking time for liquid sweetEner.
If you're doubling the recipe, add an extra tablespoon of tahini or sun butter and cook an extra 10 minutes or so. Gently touch the center to check, when it's firm, it's done.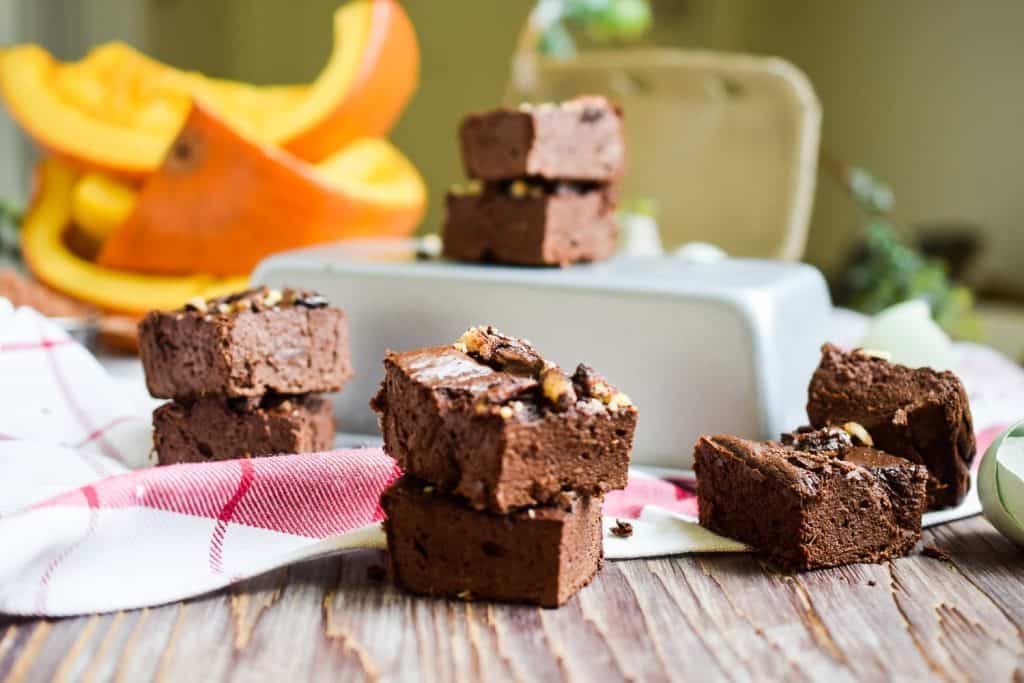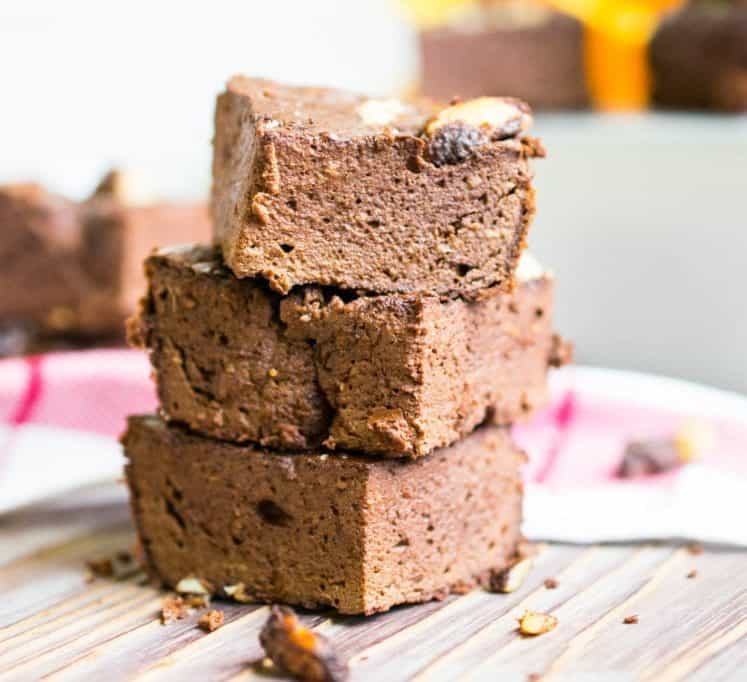 Flourless Pumpkin Brownie
---
Author: Cristina Curp
Prep Time: 10
Cook Time: 20
Total Time: 30
Yield: 16 1x
Category: Dessert
Method: Bake
Cuisine: Keto
Description
Flourless brownies!
---
Scale
Ingredients
1 packed cup of roasted pumpkin, small diced or 1/2– 3/4 cup pumpkin puree
½ heaping cup cacao powder
1 teaspoon baking powder (corn free version here)
¼ teaspoon fine salt
1/4 teaspoon Pure Monk Fruit or 1/3 cup erythritol (SEE NOTES)
1 teaspoon vanilla extract
1/3 cup softened coconut oil or butter/ ghee
3 tablespoons sun butter (or tahini or nut butter)
2 large eggs
Toppings (optional)
Chopped nuts, chocolate chips, cacao nibs, coconut butter clumps, pili nuts
---
Instructions
Pre-heat oven to 350F.
Line a small loaf pan with parchment paper (8×4).
In your blender combine the pumpkin, cacao powder, baking powder, fine salt, monk fruit, vanilla extract, coconut oil and sun butter.
Blend on high until almost combined, but still chunky.
Lower the speed and then add in one egg at a time until the batter is just smooth.
Taste the batter, if you would like it sweeter, here is the time to add in some extra swerve or stevia.
Use a spatula to scrape all of the mix out into the loaf pan. Spread out and smooth.
Add your toppings.
Bake for 20-25 minutes in the center of the oven. When the sides are dry and risen and the center is firm to the touch and doesn't look wet (darker than the rest), that's when it's ready. You can also go by the tooth pick test. While it won't come out totally clean, when you insert a wooden toothpick in the center it should come out streaked and crumbly, not totally brown and moist.
Remove from the oven and let cool for 10-20 minutes before cutting in.
Store in an airtight container at room temperature up to 3 days.
Recipe Notes:
I'm still playing around with the amounts of monk fruit to use. I recommend starting with 1/4 tsp, taste the batter, if you want it sweeter add in a little more. It's very strong, so you have to decide how sweet you want the brownies.
If using Swerve, honey or coconut palm sugar use 1/3 cup-1/2 cup. Or do 1/3 cup erythritol + 20 drops stevia glycerite.
If using liquid stevia use it to taste, the flavor varies so much from brand to brand.
Nutrition
Serving Size: 1 brownie
Calories: 152
Fat: 12.6g
Carbohydrates: 7.1g
Fiber: 2.5g
Protein: 3.7g
Keywords: flourless brownies