This has been the week of quick and easy meals. Very unlike me, but with all the things happening all at once, it's been a necessity. Per usual, out of necessity, creativity is born and so was this amazing recipe. Fried up bratwurst slices served along shredded brussel sprouts sauteed until crispy yet tender then tossed with a coconut aminos glaze. Boom. Crispy Bratwurst with Glazed Brussel Sprouts. Your new favorite meal.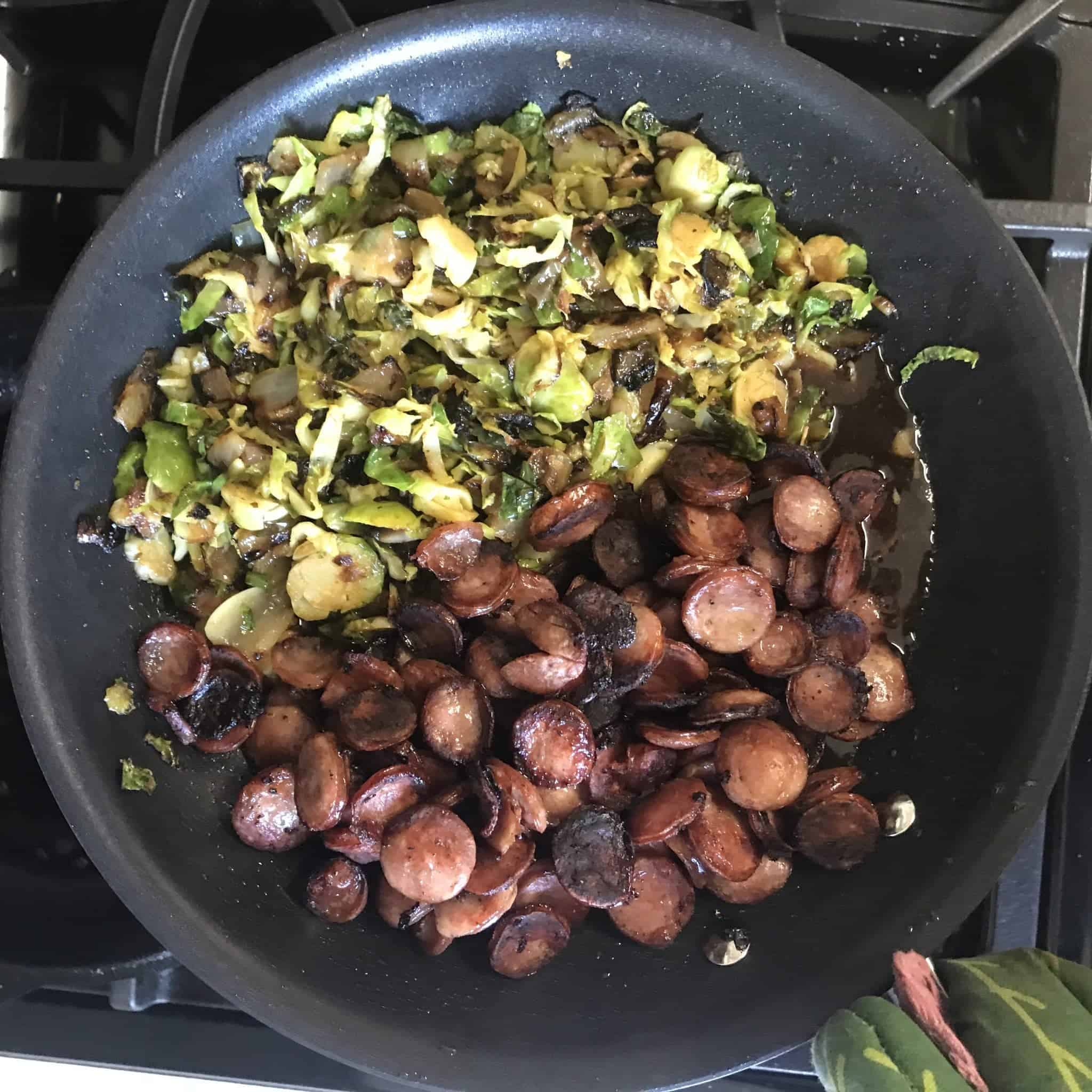 Moving Update
As many of you know, we're military. We move every three years. In June, after 3 years of living in Hawaii, we moved to Alexandria, VA. Huge change. The hardest part was living without my things for 2 months. One month in an empty house in Hawaii. Two weeks of hotel living. Then again, living in an empty house here in VA until finally, our things came yesterday.
Don't get me wrong, the minimalist thing is cool. But my work things, food props, kitchen tools. My clothes… I wrote the same 5 leggings for 2 months! Also just the feeling of being displaced. I missed my couch. It's been a rough move for all of us. Stress levels, VERY HIGH.
Paire with the book launch and the pressure of promoting it, growing this business and being there for my son and my husband during this move. You know, us moms, we hold everything together. Make sure we're all eating well, sleeping. Going around, getting Jack involved in the new community, trying to make friends.
The small things, getting to know your new grocery store and gym. Trying to settle into a new routine. It's all a lot of work.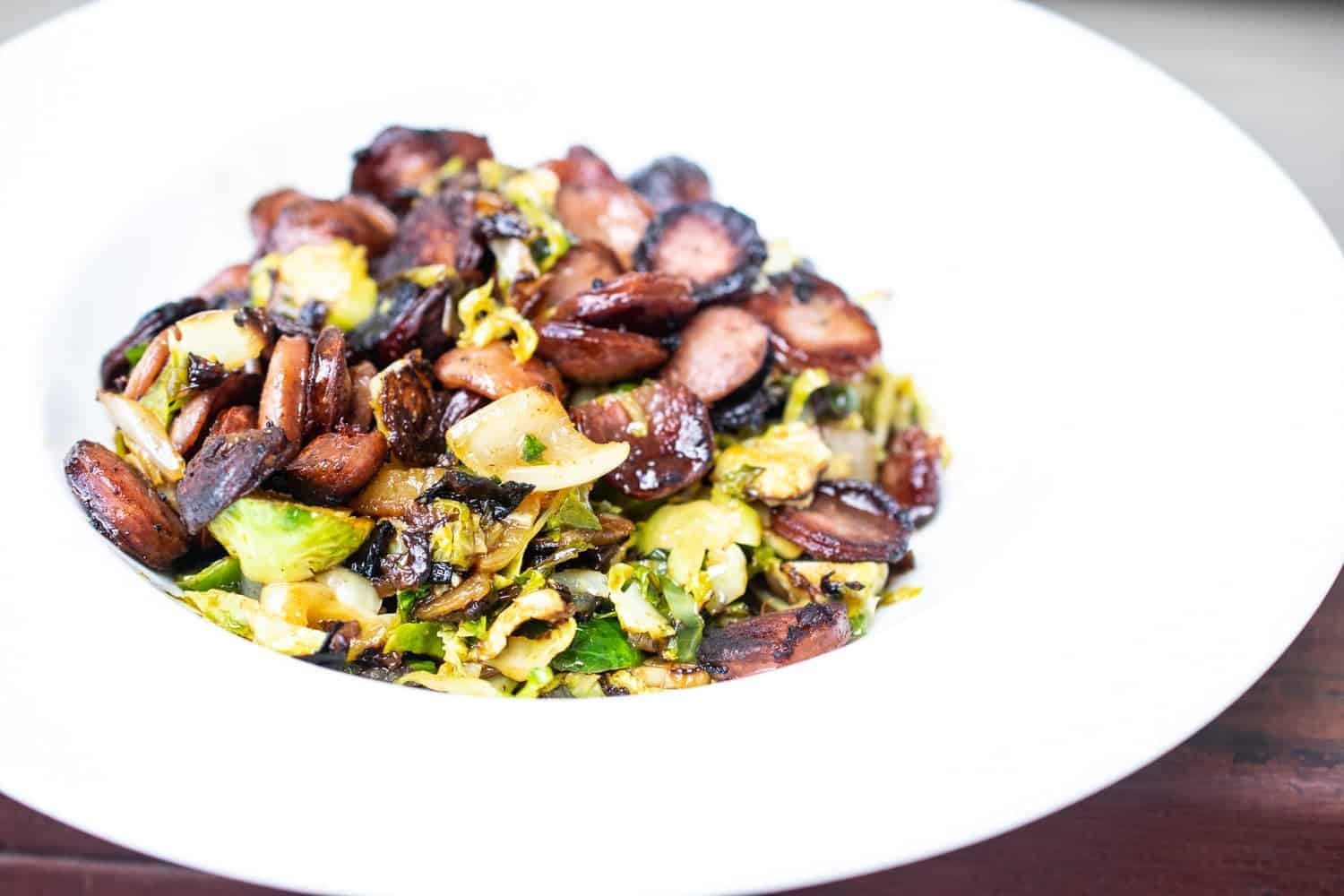 I Digress…
Despite the hardships, I can't complain. It's all gone really well. Some setbacks. The house not being in good repair (we rented sight unseen). The huge expense of moving in general. Some broken things, some lost things. Some annoying things (like transferring car registrations). Oh, yeah, Jack also has allergies to something here. He gets a goopy eye. I've bought some local honey to give him, see if that helps. There I go, complaining. Ha! Okay, maybe I just needed to get it out.
But really, this place will be good for us. The lighting in my kitchen is amazing and I have a new, huge workspace. I am ready to CREATE. I want to write another book. I want to grow this platform into more than just recipes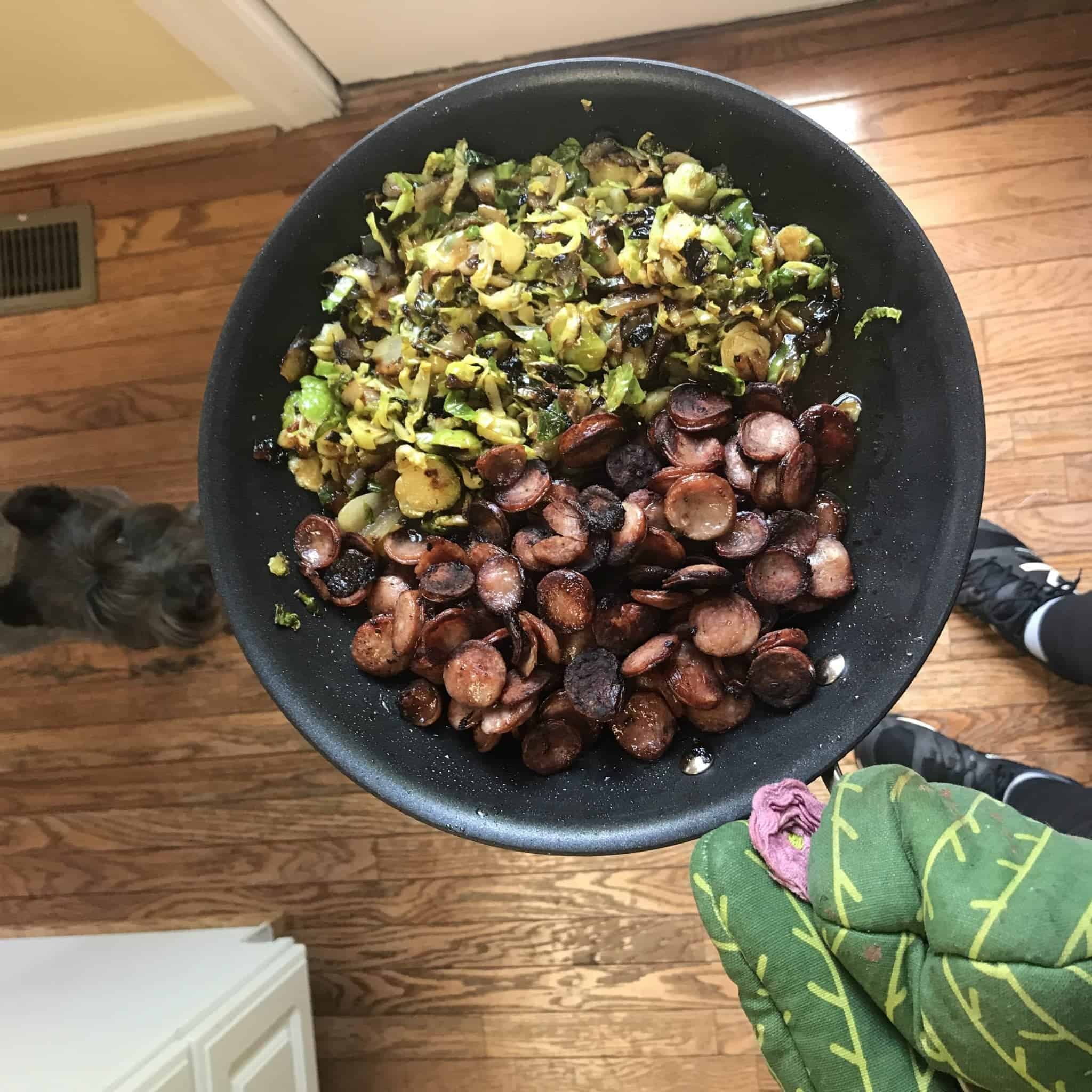 More Of Me!
The best way I know to share more of me in a way that feels organic, that is easy for you to watch, or perhaps just listen to… YouTube Videos. I've been creating, short, simple, chats. Talking about varied topics. You can subscribe to my channel HERE.
There will be some food, and lot's of non-food but still wellness-related things.
Ok! Back to the Recipe!
What you need to make this Crispy Bratwurst and Glazed Brussel Sprouts:
QUALITY Bratwurst, I used THESE from Niman Ranch, they are nightshade free (but not Whole30).
Gelatin, duh, I love this stuff, you need to keep some in your house. It's amazing to bake with like my famous chewy cookies, to add to hot coffee, to cook with, for your gut, hair, and nails! DOOO IITTT! I think VITAL PROTEINS is by far the best quality brand.
Coconut Aminos, it's like the paleo soy sauce… it's soy and gluten free and delicious!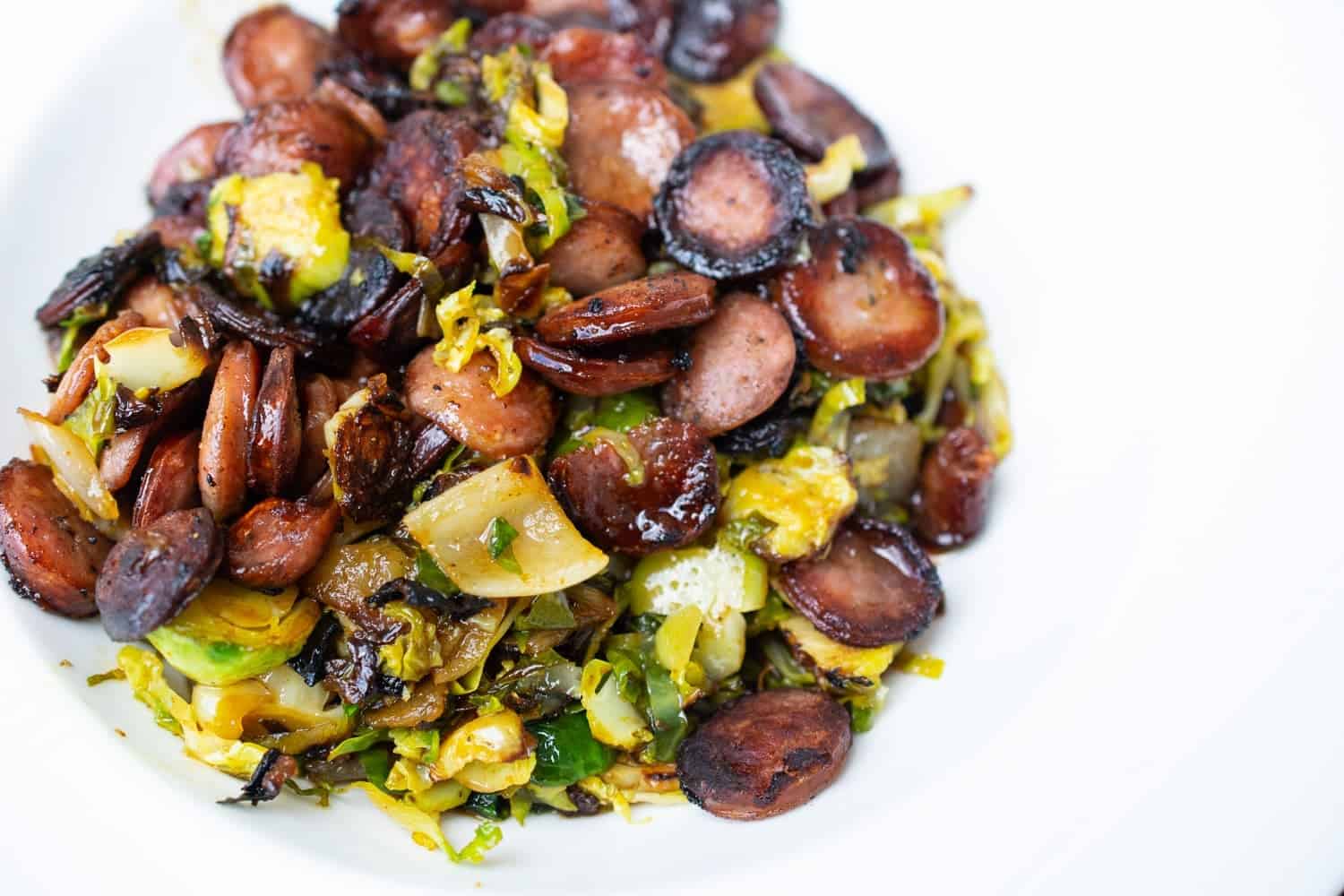 Crispy Bratwurst with Glazed Brussel Sprouts
---
Author: Cristina Curp
Prep Time: 3 minutes
Cook Time: 12 minutes
Total Time: 15 minutes
Yield: 5 1x
Category: Entree
Method: Easy
Description
Fast and easy healthy recipe! The perfect whole foods keto meal, made in 15 minutes!
---
Scale
Ingredients
1/4 cup coconut oil, for frying
5 fully cooked, pork bratwurst
1 pound brussel sprouts
1 large sweet onion
3 tablespoons avocado oil
1/2 teaspoon fine salt
1/2 teaspoon garlic powder
3 tablespoons coconut aminos
1 tablespoon vinegar
1 teaspoon fish sauce
2 tablespoons pastured gelatin
You will need:
Two large skillets
Knife
Cutting board
Small bowl
---
Instructions
Heat two large skillets over medium heat.
While they come to temperature slice your bratwurst into thin slices, small dice the onion and shred the brussel sprouts (if not using pre-shredded).
Add coconut oil to one skillet and the avocado oil to another. Let the coconut oil heat for another minute or so.  In the meantime, add the diced onion to the avocado oil skillet and saute for 2 minutes then add in the brussel sprouts.
Add the bratwurst to the coconut oil and fry, stirring occasionally for 8-10 minutes. Simultaneously saute the onion and brussel sprouts until they are browned and tender. Mix in the salt and garlic powder to the brussel sprouts.
In the small bowl combine the coconut aminos, vinegar and fish sauce, then add 2 tablespoons of gelatin on top and let it bloom. (Blooming gelatin: let it rest until the liquid has become a solid gel mass).
Lower the heat on the brussel sprouts and mix in the gelled sauce mass to the veggie mix. It will melt and create a thick glaze sauce. Remove from heat.
Turn off the heat on the bratwurst skillet. Use a slotted spoon to remove the crispy bratwurst from the coconut oil. Serve together right away. Great with some mustard on top!
Recipe Notes:
To make this dish AIP: use AIP compliant bratwurst
To make this dish Whole30: use Whole30 compliant bratwurst
Time Saving Tip: Buy a bag of shredded brussel sprouts instead of slicing them yourself!
Nutrition
Serving Size: 1/5 recipe
Calories: 522
Fat: 46g
Carbohydrates: 16g
Fiber: 3g
Protein: 15g
Keywords: crispy bratwurst and glazed brussel sprouts