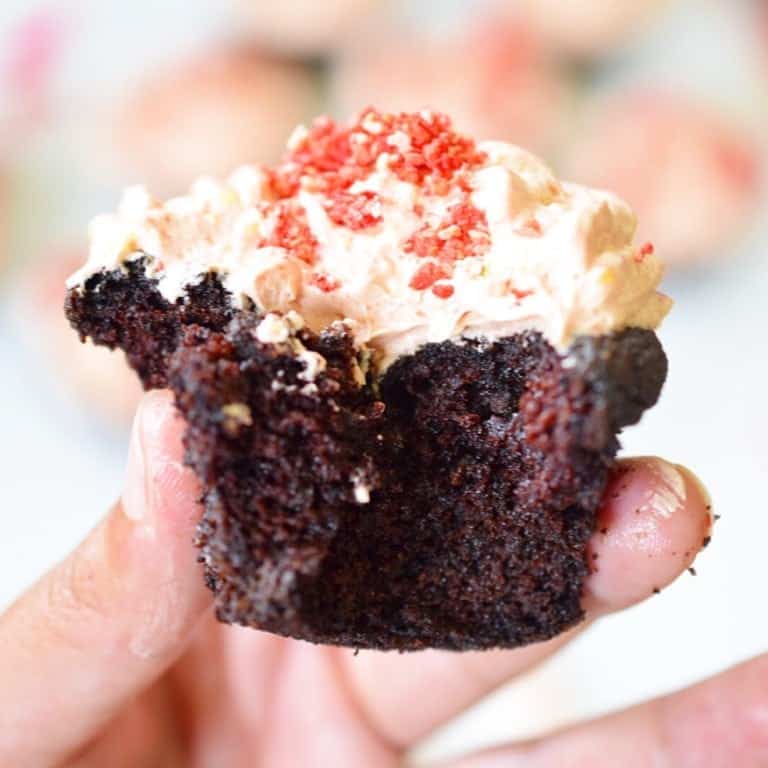 I'm cooking for the cure. Are you? CookForTheCure.com is an initiative by Kitchen Aid, partnered with Susan G. Komen to raise awareness (and funds) for Breast Cancer. I love this project! A way to get all of us food loving, bake pan toting, social media sharing foodies involved. We all love to cook for our loved ones, we make chicken soup for colds and cookies for comfort. Now we can bake cupcakes for the cure! I made these Paleo Strawberry Chocolate Cupcakes for my entry!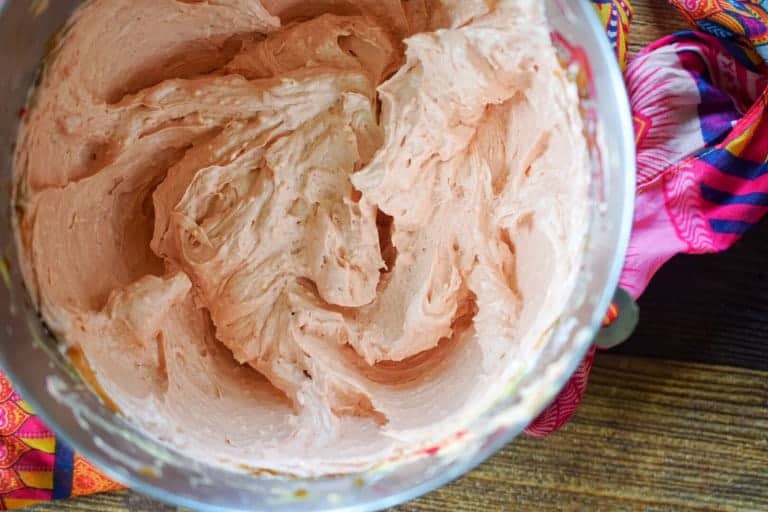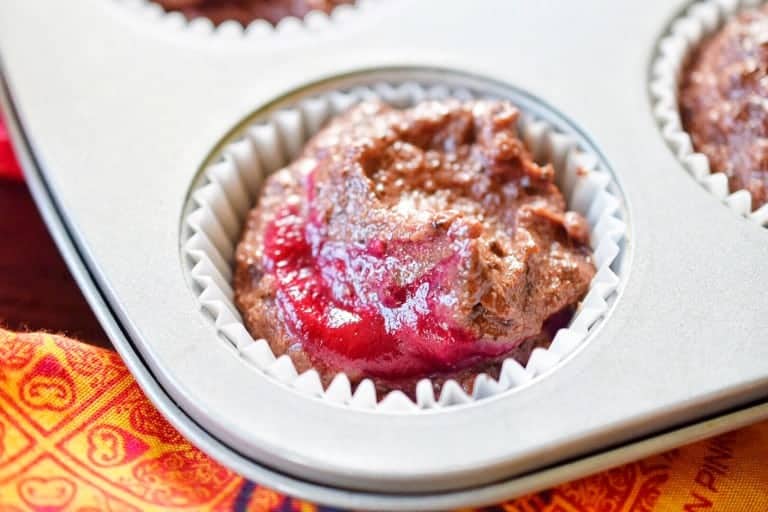 ENTER TO WIN A CRANBERRY COLORED KITCHEN AID STAND MIXER HERE!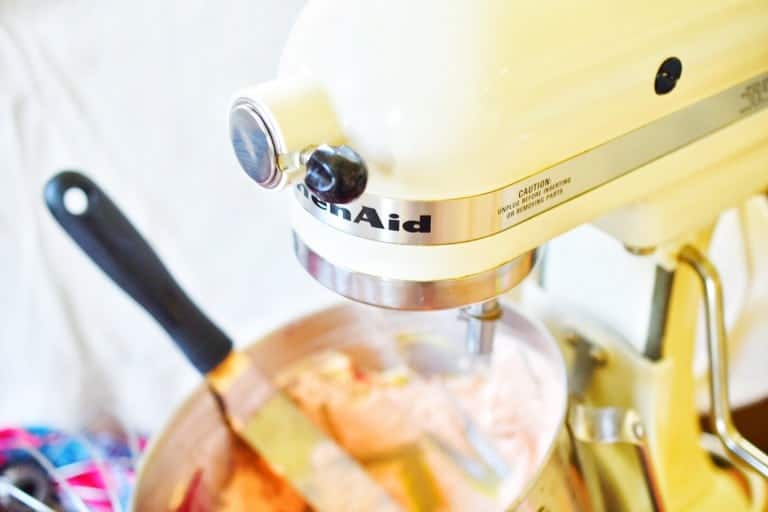 Last year I did the Susan G. Komen Race for the Cure here in Honolulu, Hawaii. I definitely wasn't in running a marathon shape, but we weren't running it. We walked it. I joined my neighbor and her good friend Karen, who flew all the way out here for this marathon because it coincided with a very special day. The day that marked five years cancer free! What I didn't know before was that this is huge milestone. At five years, you are no longer in remission, you are FREE. Let that sink in. To finally be free, no more check-ups, or fear, or waiting. FREE OF CANCER. FREE FROM CANCER.
Whoa.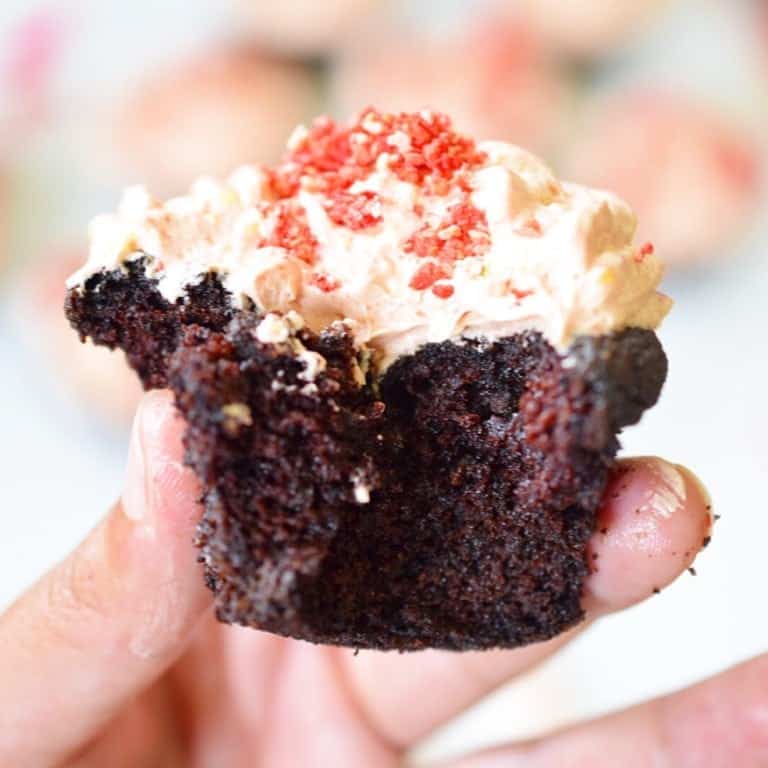 In the last few years, a lot of young people, young women I knew from school were diagnosed with breast cancer and all of a sudden it became a real concern for me. It became real. Then I met Karen and walked with her, and heard her story. It's so much more than a diagnosis and treatment. It's so much more than just chemo, hair loss, hospitals and recovery. There is a lasting ripple effect. After the marathon, we had lunch on the beach and talked about nipple reconstruction, mastectomy scars, tattoos and more. My respect for breast cancer survivors is endless, a bottomless well. These women go through so much and overcome incredible odds.
I was, and am in awe of Karen. She is a force of nature. A survivor. Her positivity is infectious and she is absolutely inspiring. I feel privileged that I was able to support her that day. Today I support the millions affected by breast cancer by baking.  Through baking these cupcakes! Kitchen Aid will donate $1 for every social media share of original cupcake pictures or videos with the hashtag #10000cupcakes #donate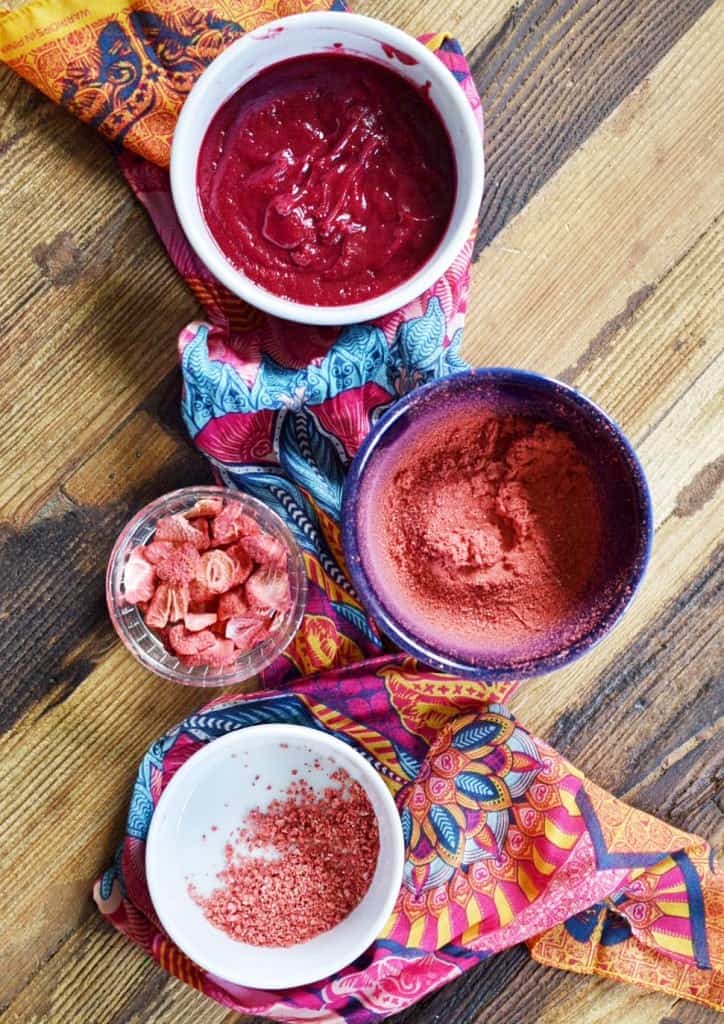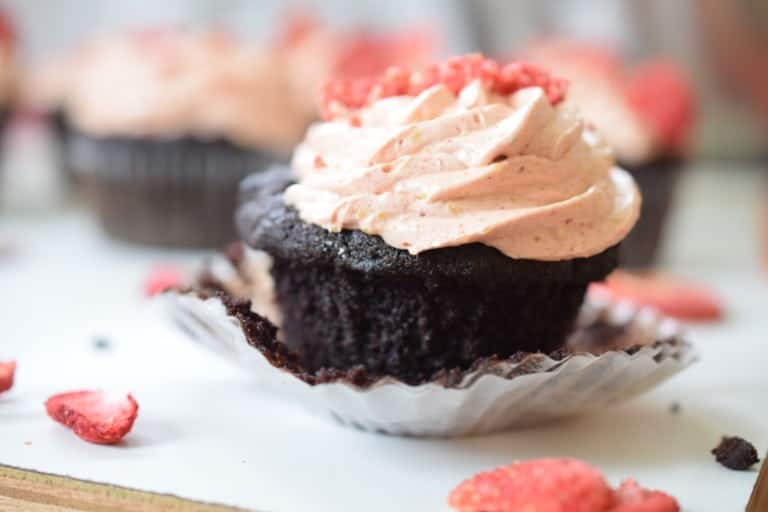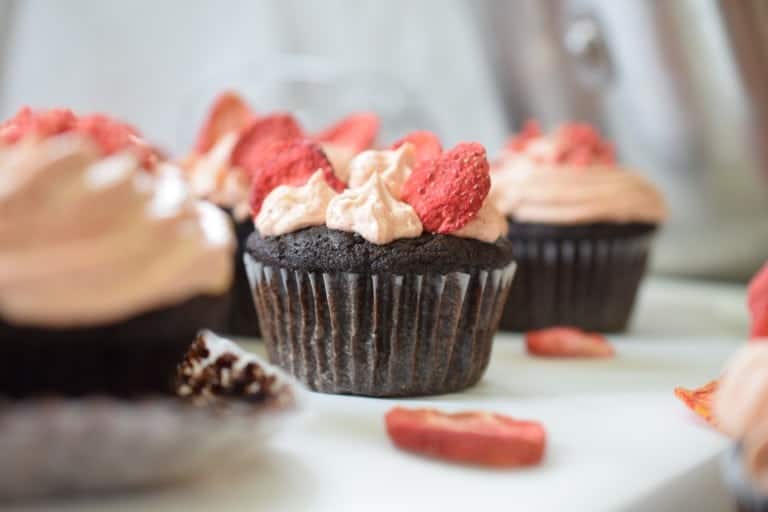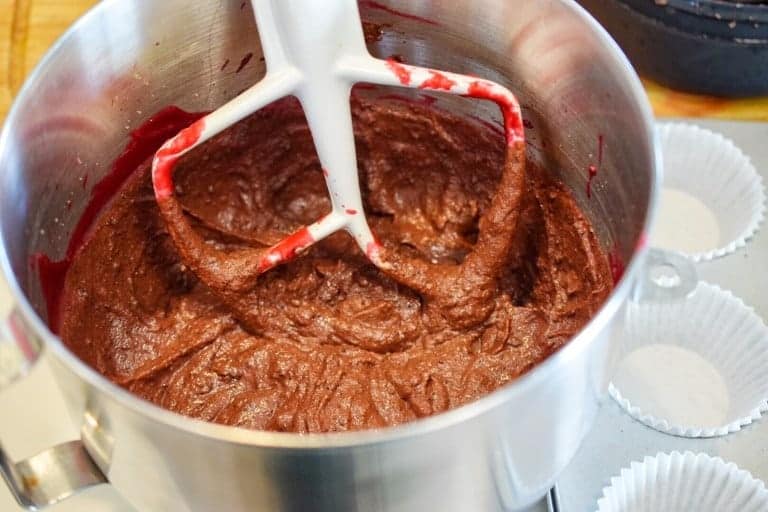 In the past 15 years Kitchen Aid has helped raise over 10 million dollars for Susan G. Komen search for the cure.  This is an organization that brings together all these amazing women, that treats them like the goddesses they are and that is dedicated to making sure one day our daughters will be safe from breast cancer.
What better way to celebrate Breast Cancer Awareness & Cook For The Cure than with these delicious, grain free, dairy free, moist cupcakes! Easy to make an absolutely a clean treat! Bonus all the lovely color is 100% plant-based!
Paleo Chocolate Strawberry Cupcakes
---
Author:
Prep Time: 30
Cook Time: 30
Total Time: 1 hour
Yield: 12 cupcakes 1x
Category: dessert
Method: baking
Cuisine: paleo
Description
Bake for the cure!
---
Scale
Ingredients
FOR THE CUPCAKES
1 cup fine blanched almond meal
2 tbsp coconut flour
1/4 tsp salt
2 tsp baking soda
1 tbsp fresh coffee grounds (optional, you may use cinnamon instead)
1 cup ground up dark chocolate chips (buy chocolate chips, grind them in a blender or food processor)
1/3 cup brown sugar truvia (you may also use 2/3 cup coconut palm sugar or Swerve)
1/3 cup coconut oil (or olive oil)
1 tbsp vanilla extract
3 large eggs
3/4 cup beet puree (from canned or roasted beets)
For Strawberry Buttercream
2 cups fair trade red palm oil shortening
1/2 cup raw honey (or confectioner's Swerve)
1 cup freeze dried strawberries (grind in your blender and sift)
1 tbsp beet puree
1 tsp vanilla extract
pinch salt
---
Instructions
Preheat oven to 350F.
Prep your ingredients, measure everything out, prep your beet puree and your ground up freeze-dried strawberries.
In the bowl of your Kitchen Aid stand mixer with the paddle attachment
combine the following
1 cup almond meal, 2 tbsp coconut flour, 1/4 tsp salt, 2 tsp baking soda, 1 tbsp coffee grounds, 1 cup ground chocolate chips, 1/3 cup brown sugar truvia.
When the dry ingredients are well combined, with the paddle attachment on medium speed, add in the coconut oil, vanilla extract.
Add in the eggs one at a time.
Lower the speed and add in the beet puree until just combined.
Line your muffin tin with cupcakes liners.
Fill each cup with 1/4 cup of mix. Will make 10-11 cupcakes.
Bake at 350F for 30 minutes.
Wash your mixer bowl and paddle.
Add in the palm oil shortening and with paddle attachment whip until smooth.
Add in the honey and salt.
Add in the beet puree.
Lastly, on slow speed, add in the freeze dried strawberry dust.
Once well incorporated bring the speed up to high until smooth.
When the cupcakes are cool, pipe the frosting on top.
TIP: sift your ground strawberries, save the larger crumbs to garnish.
Keywords: paleo chocolate strawberry cupcakes