The DietDoctor.com has become the number one website for low carb resources on the internet! Their success comes well earned as they are a team led by Dr. Andreas Eenfeldt and his wife Kristin (who is so nice)!
The site is a fountain of legitimate information and thousands of recipes. Namely their most famous recipe, the keto bread. The diet doctor keto bread roll recipe made with almond flour.
This recipe originally formulated by the Keto Queen herself, Maria Emmerich has quickly become an internet sensation. Find that recipe HERE.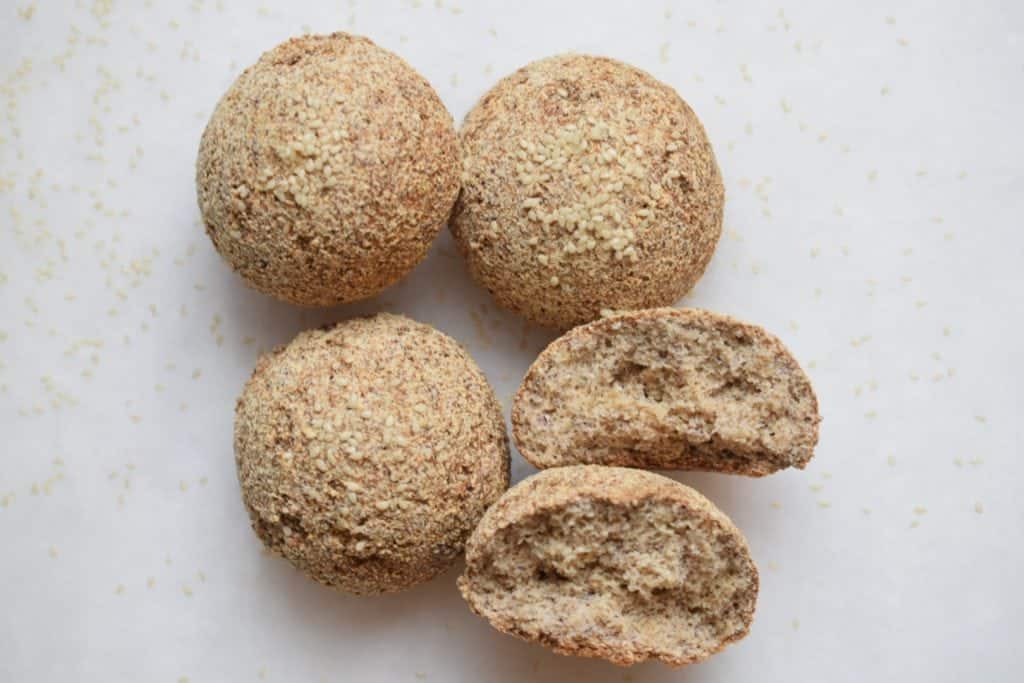 INSPIRED BY DIET DOCTOR
I am a new contributor to them. I have just begun creating Latin recipes for their site and will be writing dairy free, nut free and otherwise allergen-friendly recipes for Diet Doctor. They are really nice folks.
While I'm having a great time working with them, those rolls had me craving some, bad. And I still don't do so well with almond flour based baked foods. So! I made a nut-free keto bread. A copycat version of the famous Diet Doctor keto bread. I had to tweak the recipe ever so slightly to make it work with the new adjustments, but hot damn, I nailed it!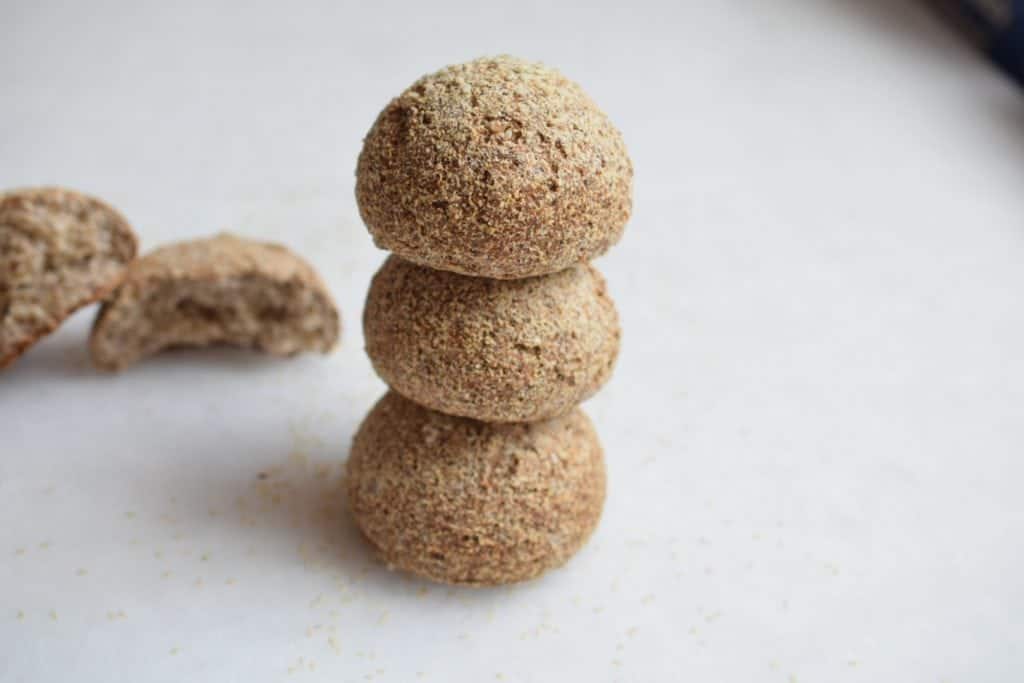 It's REALLY HIGH IN FIBER. ALL fiber actually! So calm down when you see the carb count. Either way, this kind of thing isn't meant to be eaten all the time. I bet it will help move things along if you know what I mean (insert poop emoji here).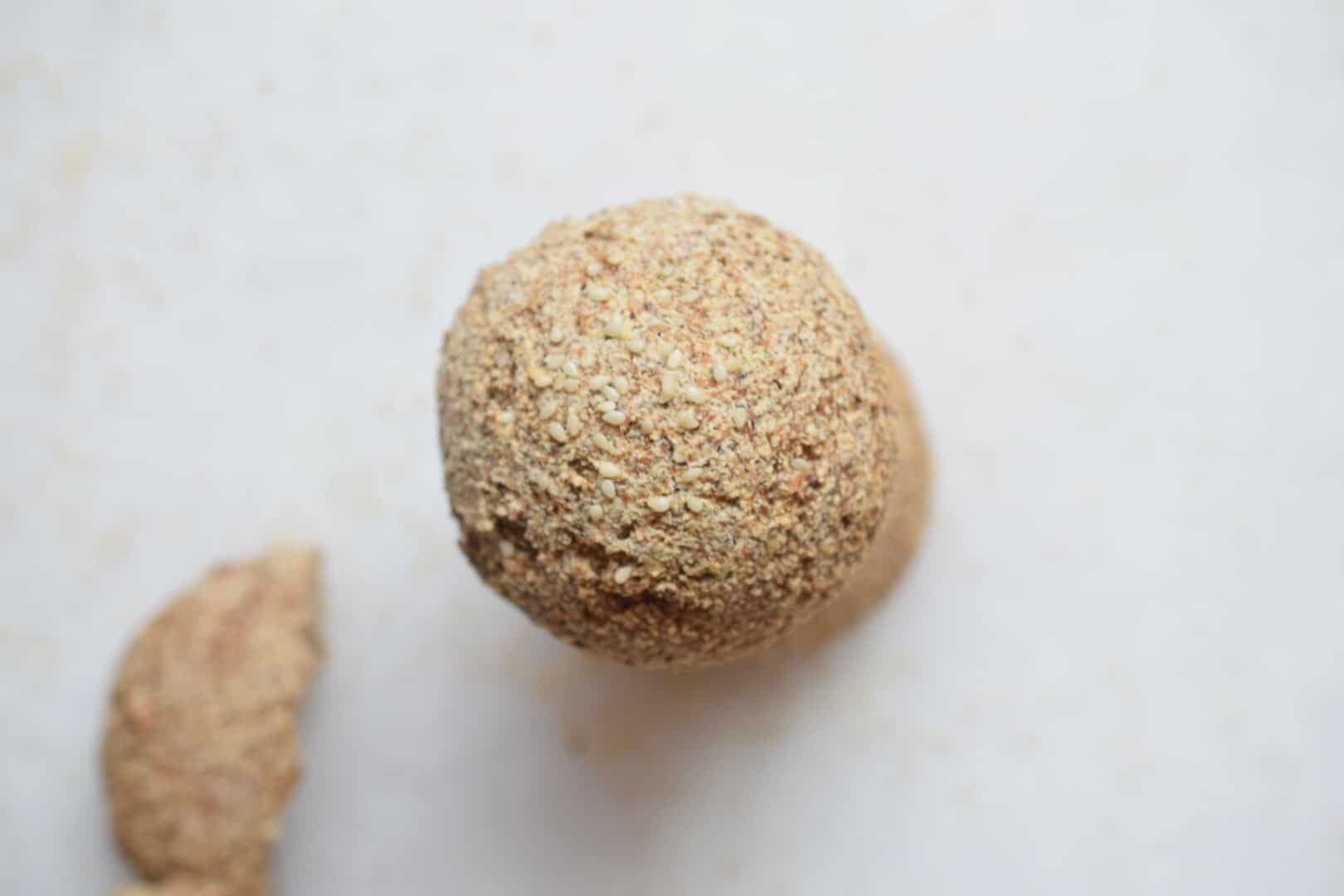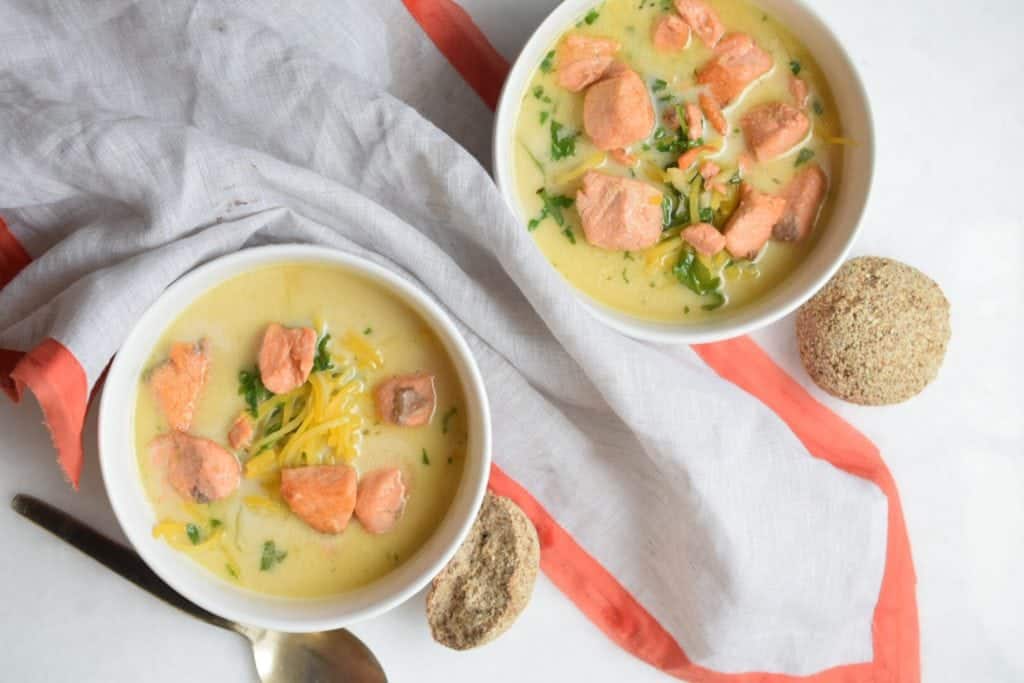 Pickle Juice
I used coconut flour, in the appropriate amount. Added a bit more psyllium husk, sifted the flour and used pickle juice instead of vinegar.
Trust me! You can use vinegar, but I love the pickle flavor. It's subtle and REALLY drives home the bread …. er sandwich flavor!  This Diet Doctor Keto Bread is legit! IF my coconut flour version came out this good, I bet their almond meal version is dreamy AF too!
A Nut Free Version of Famous Diet Doctor Keto Bread
---
Author:
Prep Time: 10
Cook Time: 70
Total Time: 1 hour 20 minutes
Yield: 5 1x
Category: bread
Method: baking
Cuisine: keto
Description
A nut free copycat recipe of the famous Diet Doctor Keto Bread, because us almond free folks deserve good bread too 🙂 *The original recipe was adapted from Maria Emmerich*
---
Scale
Ingredients
1/2 cup coconut flour
6 tablespoons psyllium husk whole or 5 tablespoons of the powder
2 teaspoons baking powder (see notes for corn free)
1 teaspoon fine salt
2 teaspoons pickle juice (or vinegar)
3 large egg whites, lightly whisked
1 cup boiling water
3 tablespoons coconut oil (or coconut oil spray)
Sesame seeds (optional)
---
Instructions
Pre-heat oven to 350F, convection (or 375 F bake).
Sift together the coconut flour, salt, and baking powder into a large bowl. Add in the psyllium husk and whisk to combine.
Add the egg whites and pickle juice  to the flour and quickly whisk in.
Pour in all of the boiling water.
Whisk together quickly until a lumpy almost curdled looking dough forms. Then switch to a spatula or use your hands to fold it a few times and smooth it out, so it's like playdough.
Line a sheet pan with parchment paper. Use a large scoop to make 5 buns, scooping them onto the parchment paper. Or just use your hands to shape 5 small buns, about 1/3 cup each.
Spray with coconut oil liberally. Or gently brush with coconut oil.
Sprinkle sesame seeds on top, or poppy seeds etc.
Bake for 60-70 minutes on the bottom rack, until browned on the outside and very firm and puffy. They should sound hollow if you tap on them. Cooking time may vary slightly depending on your oven, you can always crack one bun open to check before pulling them all out.
Remove from the oven an let them cool for 20 minutes or more before handling. This is important because the rolls will finish cooking inside while they cool. IF you open them too soon they will be a little gooey in the middle.
Last a week stored in the fridge, wrapped up. Toast to heat!
Recipe Notes:
I sift together equal parts cream of tartar, baking soda and arrowroot starch for homemade corn-free baking powder!
Nutrition
Serving Size: 1 bun
Calories: 119
Fat: 4.4
Carbohydrates: 11.8
Fiber: 8.8
Protein: 3.8
Keywords: diet doctor keto bread