Keto Pancake Party!
Today I woke up with pancakes on the brain, and since I'm all about listening to my body I made these delicious, keto, dairy free, buttermilk pancakes for breakfast!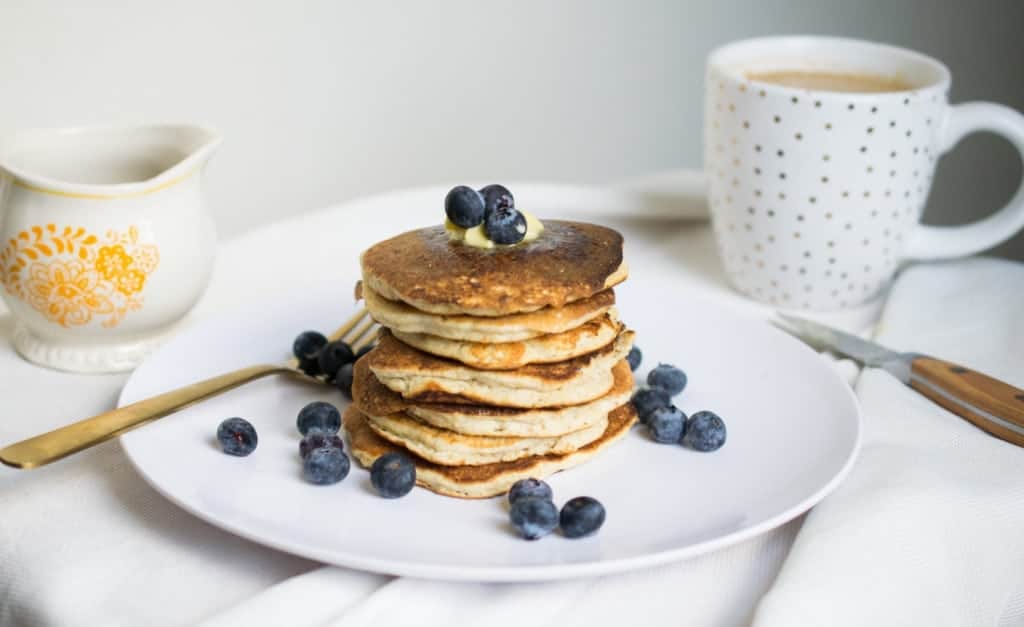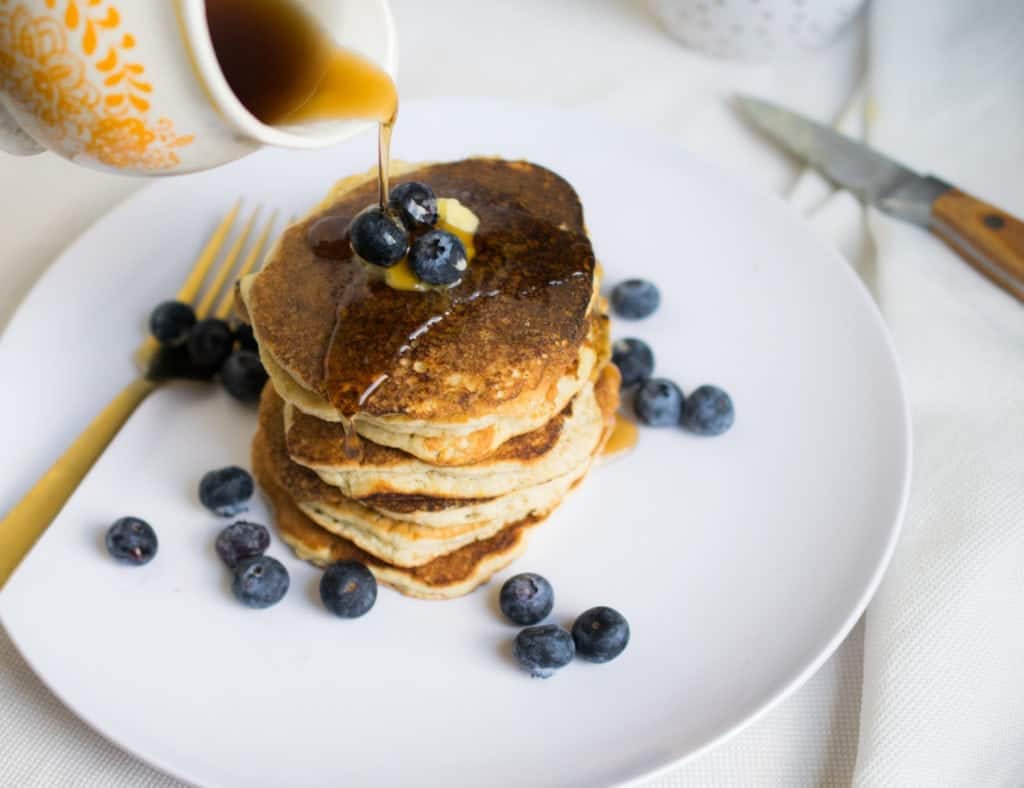 It's been a while since I had breakfast, like actually in the morning. Since diving head first into this keto lifestyle I switched my ol' bacon and eggs for bulletproof coffee, which is normally all I need to keep me going until lunch. Yet my tummy was a rumbling last night, so much so that I dreamt of pancakes. Healthy, grain free, low carb pancakes of course, but pancakes none the less.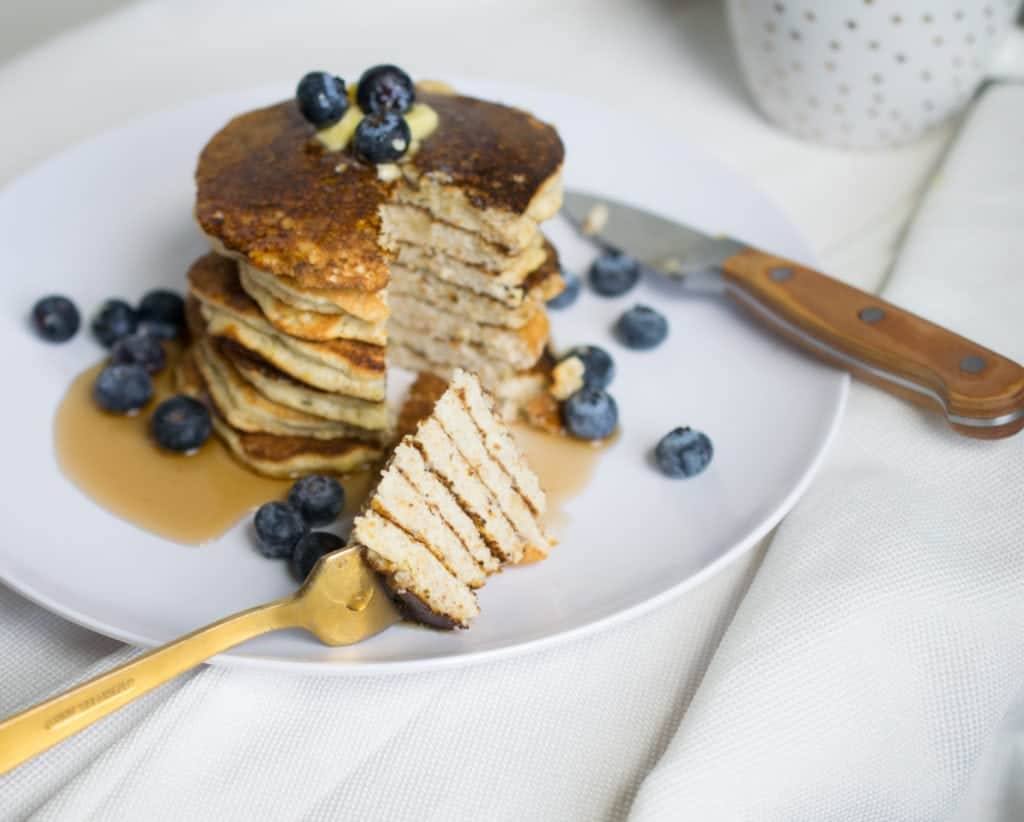 Using a little coconut vinegar in coconut milk to make "buttermilk" a small amount of coconut flour and eggs, these pancakes turned out great. They're definitely Sunday morning kind of pancakes, when you stay in your PJ's till noon and there isn't anywhere to rush off to. Or is that just us?
Is That Maple Syrup?
Short answer, no.
I used THIS low carb monk fruit syrup thing. It's okay. I've had the bottle in my fridge forever. In small amounts it's sort of passable for maple syrup. Today it did the trick. As with all these fake food things… it's a personal choice, moderation is key. Jack, my 4 year old had his pancakes with raw honey. Do what works for Y-O-U.

The Rest Of The Ingredients:
These are Amazon affiliate links, if you click the image it will take you to Amazon, and if you purchase, I get a small commission that let's me keep doing what I do. Thanks!

My favorite pancake skillet!

Great quality, great value!

Crap free, corn gree baking powder!

Additive free, BPA free coconut milk!

My new favorite vinegar, sorry ACV!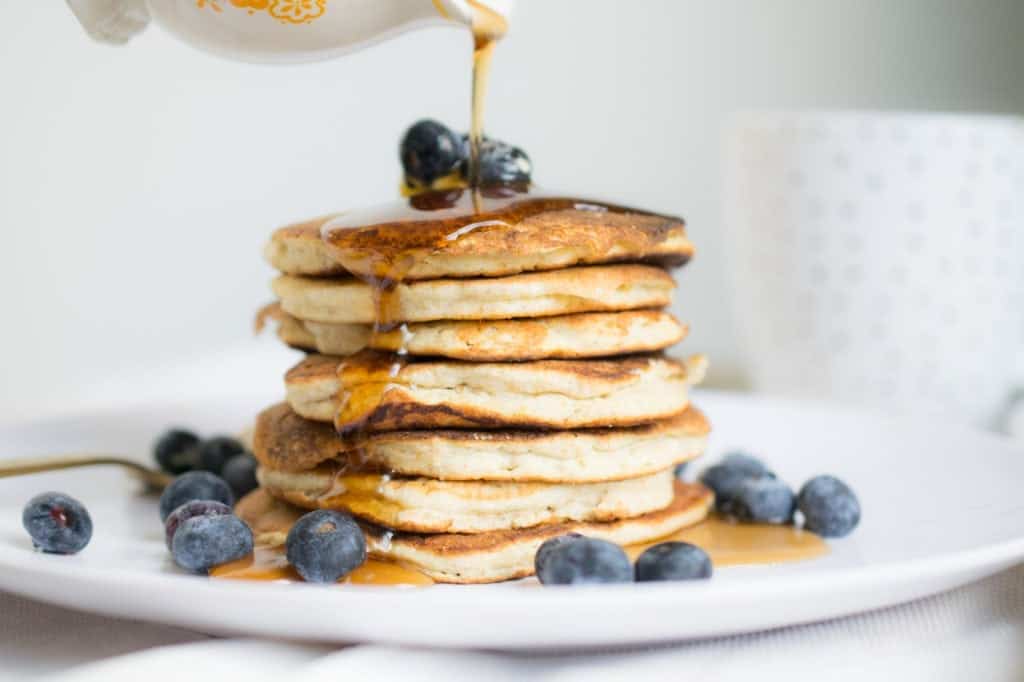 I made them on Instagram Stories, here's the playback. I know sometimes it's easier to make a recipe once you have seen it done!

Print
Keto Buttermilk Pancakes
Prep Time:

15

Total Time:

30

Yield:

9
Ingredients
1 cup full fat canned coconut milk
1 tablespoon coconut vinegar (or apple cider vinegar)
4 large eggs, seperated
1/4 cup + 1 tablespoon coconut flour (5 tablespoons)
1 tablespoon golden flax meal
1/8 teaspoon fine Himalayan salt
1 teaspoon baking powder
1 teaspoon cinnamon
Ghee or coconut oil for cooking
Instructions
Measure out the coconut milk and add the vinegar to it. Set aside.
Put the egg whites in the bowl of your stand mixer. Mix with the whisk attachmen on medium speed until the egg whites become thick and begin to stiffen. They should look like clouds and cling to the whisk, with soft peaks, but not be completely stiff like merengue.
Set a skillet or griddle to heat on the stove over medium heat.
In the meantime sift together the coconut flour, baking powder, salt and cinnamon in a large bowl.
Whisk in the flax meal.
Stir the egg yolks into the buttermilk and then slowly add that to the dry mix while you whisk until fully combined.
Let the flour mix sit until the egg whites are ready, should be another 2-3 minutes at this point.
In this time the flour mix will become very thick. It it doesn't add in a teaspoon of coconut flour and fully mix in, until it becomes thick, almost like a paste. See video for example.
Fold the egg whites into the flour mix until fully combined. Empty the egg whites into the flour mix bowl and use a spatula to mix it in, in a folding motion, from the bottom of the bowl, brining the batter over the egg whites and in.
Brush the griddle with fat. Use 1/4-1/3 cup to measure out the batter for each pancake.
Cook 2-3 minutes a side. Flip when the edges are dry.
Serve hot with your favorite add ons!
Notes
Per Serving: Calories 164, Fat 11 g, Carbohydrate 8 g, Fiber 6 g, Protein 11 g
Banana Bread Pancakes (Super Fluffy, Nut Free, Paleo Pancakes)
Spiced Pumpkin Tahini Swril Muffins (Paleo, Keto, SCD, Nut Free)