Before we get in to the HOW, we need to address the WHY.
Why do you want to become a food blogger? You better have passion, patience, heart and time to give. It's not for the faint of heart. It takes dedication, creativity and a lot of determination. Do you have something to say or share that will help people? Folks come to blogs to LEARN to GAIN something, whether it be recipes, inspiration, knowledge or empathy. What's your story?
Blogging is a selfless job. You put in a ton of hours and resources for very little return.
You have TO LOVE IT. You will work EVERY DAY. There is no time off. It's crazy how plugged in you get. This is why THE WHY is so important.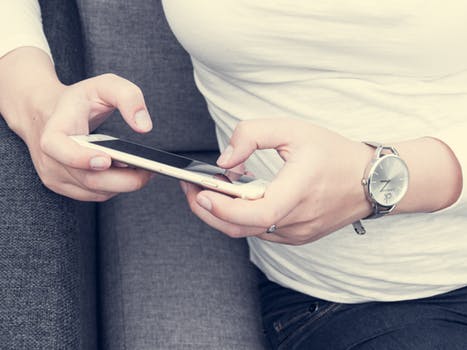 Takes Money To Make Money… well at least a little…
I do recommend going in with a little cash to throw at it. I do recommend going in with a business plan. I recommend doing a lot of research, not spending thousands of dollars on blogging courses, but finding free, credible resources… here are a few..
Paleo Baily's How to Start a Blog in 15 minutes
Minimalist Baker How To Start A Blog
Stupid Easy Paleo How to Start A Blog
I didn't do any of that, and I will say growing my business has been slow. Shit, it wasn't even a business until almost 2 years in. Don't do what I did. Per usual I took the long road, the hard road. What can I say, I tend to jump first and think later.
A lot of blogger success stories include … " and the overnight it blew up" or " I got featured on xyz and it took off" or… iInstant success"… yeah… none of that happened to me. I have been chipping away at this for three years. But I make decent income now, so that's cool. I've also recently reached MY DREAM. I can't talk about it yet, but everything I have been working toward is beginning to pay off. Your reputation precedes you. Put your best foot forward. Be HONEST. Don't steal content. There are no short cuts. Start today. Reading this is step one. Go you!
How to Blog and How to Make Money Blogging are two VERY different things.
This is what took me a long time to learn, actually, I'm still figuring it out. Ha!
WordPress is the most common site, I recommend spending the money and just buying your domain, it will save time and money later on. I used Bluehost (it's okay) and downloaded the WordPress dash board thing. I won't pretend to full understand how it works. I will say Bluehost make it easy to start. I can't even code italics and I ran my business with a self-made site for two years. Once the dashboard was downloaded there are various themes and templates you can choose from. It's very drag and drop, and pretty user friendly. Keep it simple, clean and legible. Decide what you want to do… focus on writing. Focus on pictures, sell homemade stuff etc.

TIP: Get your social media handles before you decide on a website name. Those are hard to change.
Instagram, Pinterest, Facebook, Twitter DO IT. @yourblogrocks pintererest.com/yourblogrocks etc… yourblogrocks.com and so on. Matchy matchy so you're easy to find.
PINTEREST. I still don't get it. I don't personally use it. But you NEED it. HUGE source of traffic. I use Tailwind App to help me schedule my pins.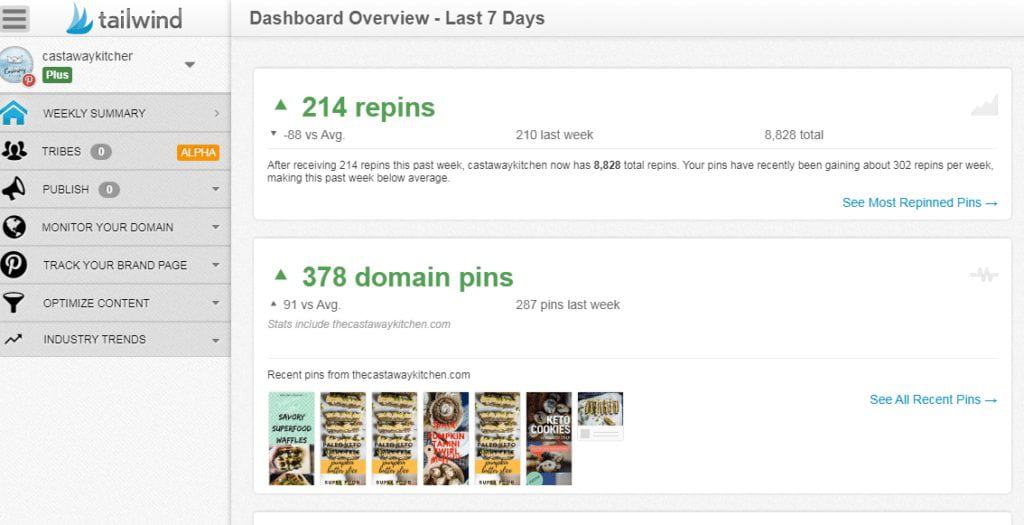 Choose your Plug-Ins. You need these for recipe cards and some of the other cool features you see on our sites. Don't do too many or it will crash your site. Essentials for a food blog: recipe card, social media sharing, some sort of spam protection, google analytics (more on this below), SEO plug in.
Choose an SEO plugin. Search Engine Optimization, Yoast is popular, I use and hate it, but I use it. It will make your site come up when folks search stuff on google. I also like Squirly.
Before you go live with the website, write a few articles, take some pictures, even if they're with your phone. Good natural light is the key to pretty pictures. Write a couple of recipes. Share them on your social media accounts, with your friends, mom the mail man. Get a feel for feedback, have them test the recipes.
Link all the things. Use CANVA to make those long Pinterest images. Add links to your favorite products or brands. Add links to your favorite resources. (see below: tall narrow images work best)
Gaining social media following has gotten exponentially harder in the last two years. Facebook and Instagram changed their algorithms making it difficult for new people to see your content. Even larger accounts are feeling the hit. Even middle of the line accounts like me feel it. Meh. Sorry, this sucks. 6 years ago was the time to get in this business. But that should not get you down.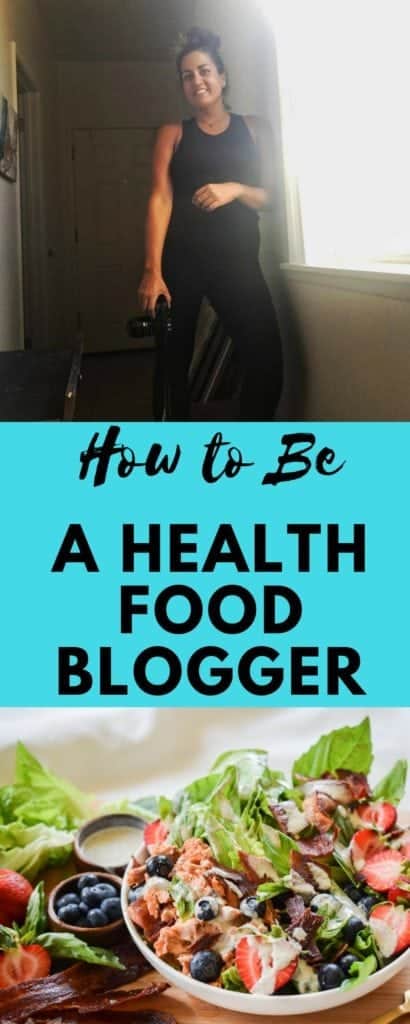 There is room for everybody. Just don't compare your stats to those other big names. Some folks have been doing this 10 years! They have worked hard for where they are.

TIP: Don't compare yourself to anyone else. Be consistent. Be honest. Work with integrity. Your business will grow.Write an about you. Share your WHY. Go live with your website.
Bloggers Make Money A Few Ways:
They drive traffic to their page, sell the ad space and that creates revenue. Depending on how much traffic this can make you a lot of money.
Sponsored posts: you work with likeminded brands. They pay you to review their product or create recipes with them. Always disclose these partnerships. Don't sell out. I turn down more brands than I say yes to. Jennie-O burgers… no thanks.
Affiliate links. You sell stuff. Usually stuff you love and use. Amazon Affiliate Account, get one. Link everything you use. Sign up to become an affiliate with your favorite brands. They will usually give you a discount code.
Create and sell products. E-books are where more folks get their feet wet. Meal plan PDF's etc. This is best done once you have accrued a decent following. If you're whiz with Adobe you can do it yourself. I made my first ebook myself (to save money) and it's pretty elementary looking. It didn't sell very well. But I did make a little money on it so that was cool.
I do recipe development for brands. That is my biggest source of income. But like I said, I've done this the hard way. I JUST got ads on my page, and my affiliate sales suck. I'm still working on driving more traffic to my page, but I was late with the Pinterest and SEO thing… in other words I'm the worst blogger ever.
Sign up for GOOGLE ANALYTICS, IT'S FREE. CONNECT IT TO YOUR SITE. This will measure your page views, how long people stay on your site, what they look at etc. As you grow folks will want to know these stats. Who you ask? Influencer networks like Massive Sway, Linqia, Social Fabric. Ad space managers, once you have over 30K views a month look into Mediavine, other big one is Adthrive… for 100K+ a month views. See your google analytics as your most precious tool to make money. Connect them. Study them.
If I can do it! Anyone can!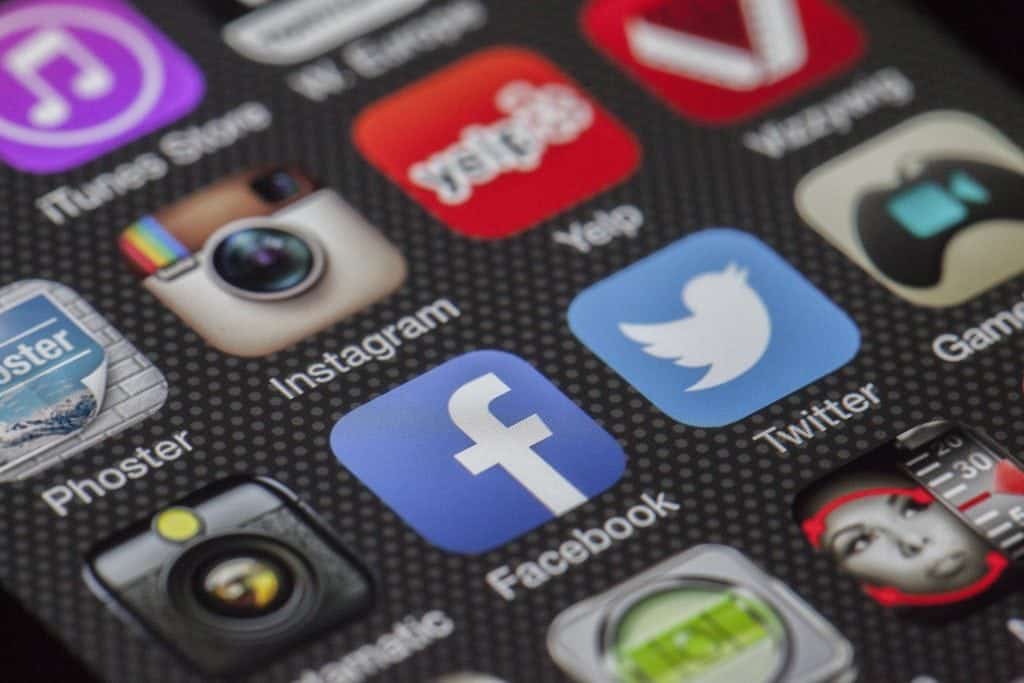 Social Media: Love/Hate
Social media following is not a measure of success! I know HUGE accounts that don't monetize. Once you are monetized, yes it does help, but don't get it twisted…. There are IG accounts with less than 100K followers that have webpages with over 1 million views a month. Don't judge someone's success by their followers. Do not compare yourself to others. There are MANY ways to create income online.
DO NOT BUY FOLLOWERS. DON'T DO IT. Not just is it weird, those paid followers won't engage. They don't care what you say and lastly you will get spammed like crazy.
HOW DO YOU GROW?
Putting out meaningful content, putting out beautiful content. Do that consistently. You will grow.
Message the brands you use, ask to do a takeover, tag them when you use their products, maybe they will share your pictures. Run giveaway's. Create incentive: free meals plans, tips, cooking demos, who is your audience, what do they need?
NETWORK. Comment on other people's posts, start conversations. Reach out. Be polite, be genuine.
Use hashtags, look at other accounts you like to see what hashtags they use. Link big sharing accounts like Huffpost, Buzzfeed, Feedfeed.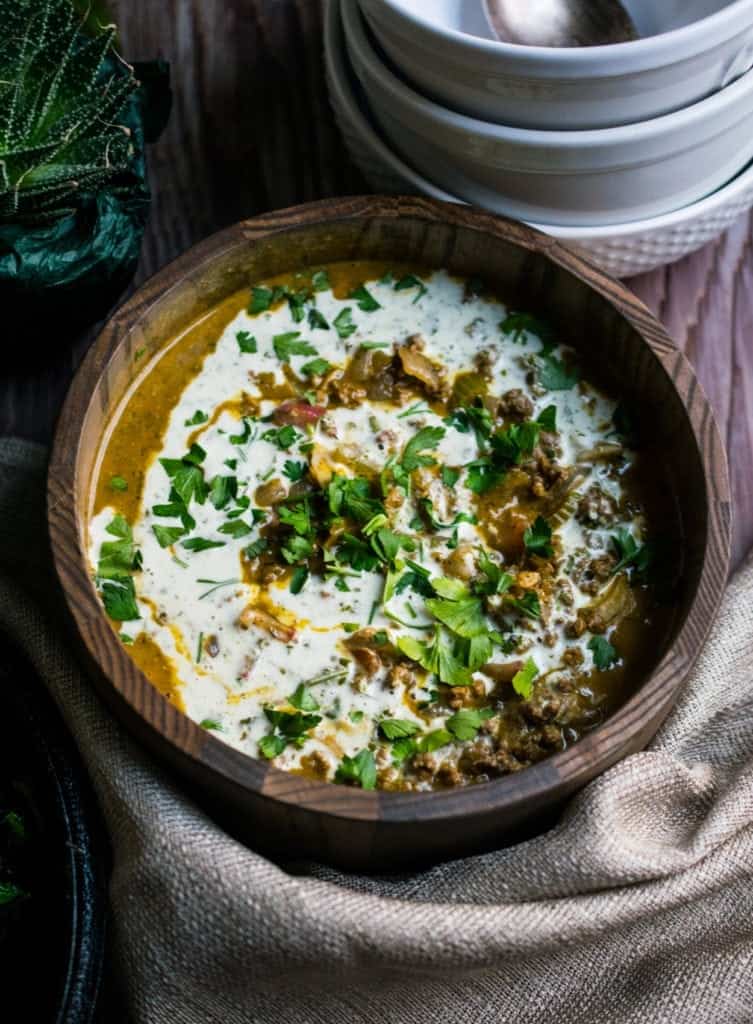 Pictures
A lot of professional food bloggers only use their phones, but they have nice ass phones. I started with my iphone 5 … and it worked for the first year or so. I focused on good lighting and pretty food styling… nice garnishes, cute props, a pretty plate etc.
Then my husband got me a camera. I use a Nikon D3300, mostly my 40mm lens. I had to learn to shoot food. I read A LOT of articles on this. I practiced a lot. Always learning. I don't use a flash. I don't have any special equipment. A stack of boards and tiles I have collected from scrap yards. Kitchen towels and napkins I've bought on sale. A folding table and a window. That's my set up. I only use sun light. A step stool for overhead shots. Get creative. Remember pictures are all about what's in the frame. You can control that.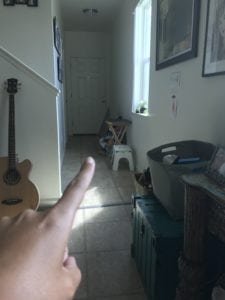 I shoot on manual mode with my camera. Shutter Speed 100+, ISO usually 100-400. If I have to go higher the pictures look static, I only go higher 800-3200 when filming. I use Lightroom to edit my photos when needed. On my phone I use Snapseed. Minimal editing is best.
Resources:
Cookie + Kate
Meatified
Writing Content
Oddly enough for search engine optimization you shorter posts are often better. Something I didn't learn until recently, and honestly I don't care. I TALK A LOT, so I WRITE A LOT. Too many typos and run on sentences, but I'm a one woman show, writing to you from my living room because I DON'T have an office, usually my four year old making a ruckus in the background. I do my best. I always strive to improve. If I see a mistake or someone points it out to me, I will go in and fix it. Yes, you can always go back into posts and make edits!
So what do you write about? See above… WHAT'S YOUR WHY? I share my story, an honest documentation of my journey to health and weight loss through food. The emotional and physical aspects of this lifestyle, I SHARE it all so that perhaps it helps someone else. I share it because in sharing it also helps me heal. I share recipes because I love to feed people, I am extremely nurturing and since I can't be a restaurant chef anymore, I feel like I cook for all of you when you make my recipes.
Like this post, I share my trial and errors to share what I have learned, my mistakes and my triumphs, because like a mama hen, that's how I teach, through my own experiences.

Writing Recipes
If you're an avid cook and want to write recipes for other people here is how to start.
Step one: Measure everything. Keep a note pad in the kitchen and jot down notes as you cook.
Step two: Remake the recipe from your notes, tweaking and making notes as you go.
Step three: Did it work? Is it bomb.com? Great, shoot it, and post it. Did if flop? Start over.
That doesn't work… find your method! Just make sure you recipes work.
I am not a meticulous person, but I had to learn to be detail oriented in this process. Sharing a recipe that doesn't work or is incomplete will cost someone time and money.
If you are inspired by someone else's work and borrow from them, SAY IT. Example my Yuca Flatbread, inspired by Predominately Paleo. See Here: https://thecastawaykitchen.com/paleo-yuca-flatbread/
Be Yourself
We all have the people that inspire us. We all have idols. We have people that we relate to. There will be overlap, it's great to draw from the folks in your life that inspire you, be that your mama or Julia Child. Yet there is a difference between honoring those who came before you, and being inspired by them and loosing yourself to their influence. Don't be afraid to be different. Don't be afraid to be you. Don't be afraid to be human, flawed and real.
The tides are changing; people are become more and more aware of the ultra-curated lives of those who take up the spot light on social media. People are starved for authenticity.
In a sea of fake idols, be genuine.

You're never going to please everyone, that's okay. Be yourself and your tribe will find you!