Vegetable Waffles are an easy and delicious way to turn your healthy veggies into a wonderful savory dish. When you go paleo, keto, or do a Whole30 it can be hard to find substitutes for your beloved bread-type foods. Paleo vegetables waffles are the perfect solution. Here I offer two versions: A sweet potato waffle and a cauliflower waffle.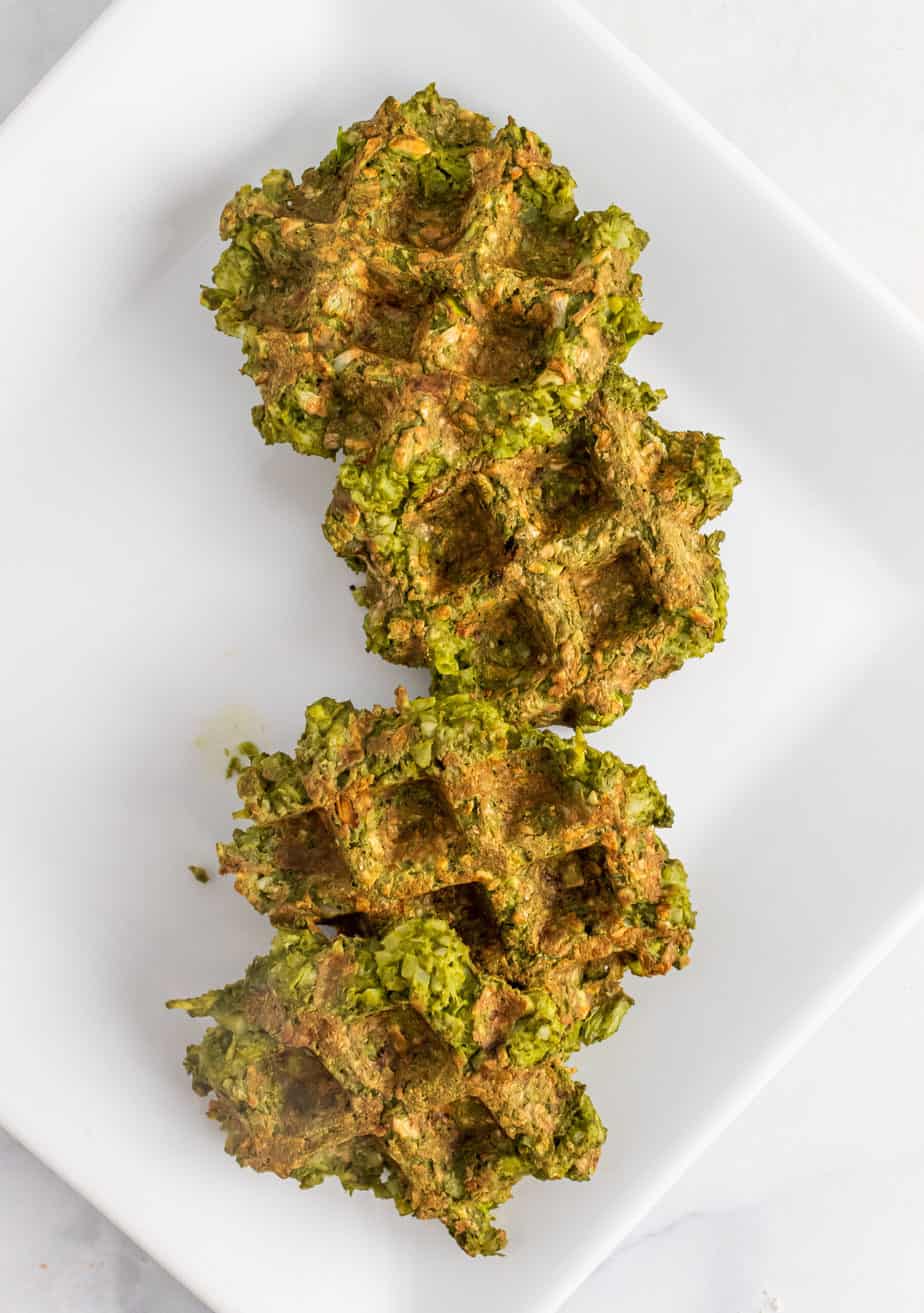 Table of Contents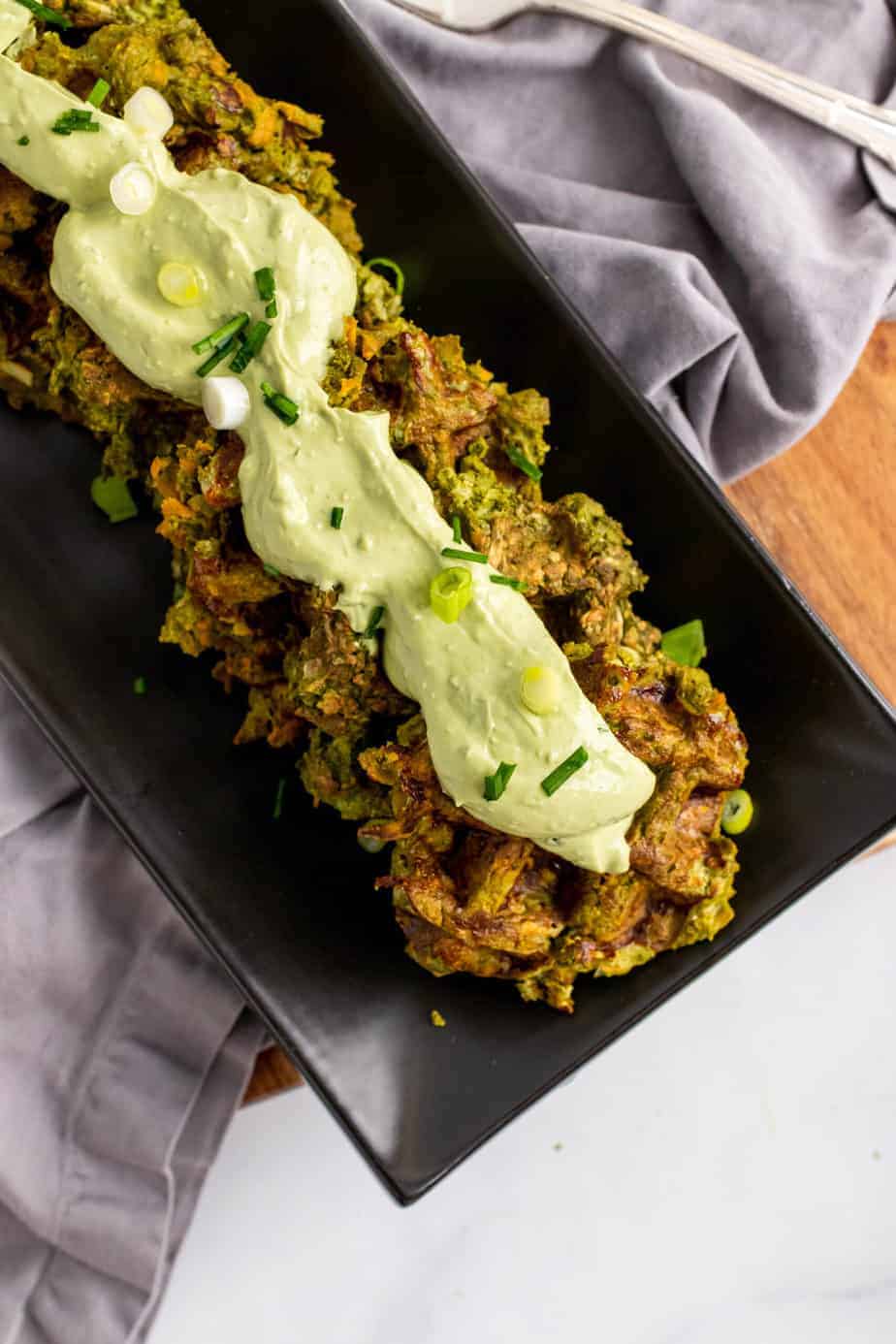 Why Vegetable Waffles Save The Day
No matter what kind of veggie your family is into, these waffles are sure to do the trick.The sweet potatoes ones were a huge hit with my family; and I felt like the cleverest mommy ever, knowing there was kale powder all up in their sweet potato waffle. I also loved the cauliflower waffles (that keto life) and saved some sweet potato waffles for a carb-up day. The cauliflower waffles are totally keto! Woohoo!
Savory waffles for the win. I was able to enjoy a totally delicious dinner (we paired these with NomNomPaleo's Cracklin' Chicken) AND eat my fill without worrying about nutrition, artificial sweeteners, or whatever else I get hung upon. Sometimes it's nice to make fun stuff with a shit ton of veggies. Sometimes you need to reinvent the wheel, ya dig?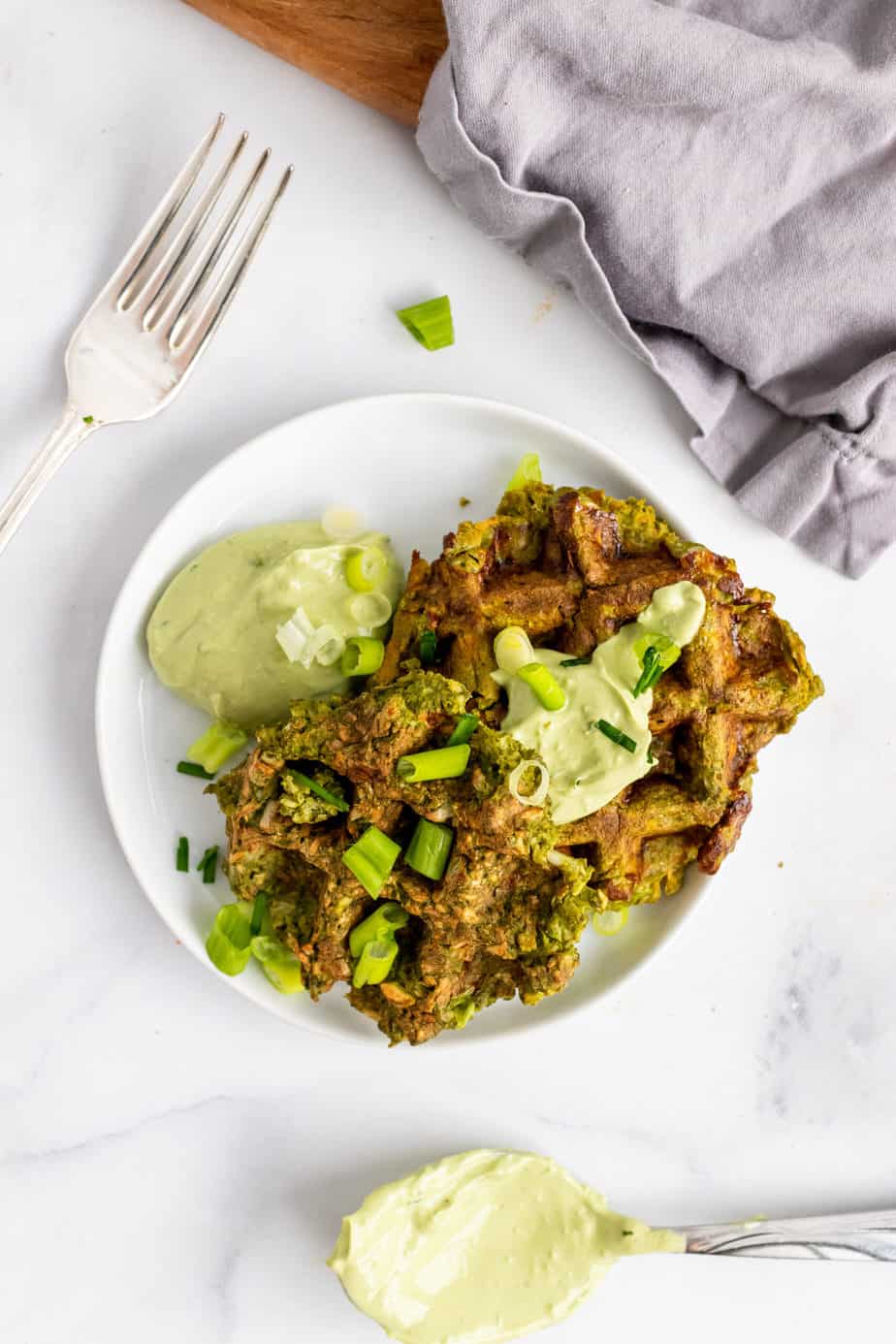 Grab Your Super Foods!
Cauliflower might seem like the blander, whiter brother to broccoli… but this pale cruciferous vegetable is packin'! There isn't much this veg can't do. Add in some coconut flour which is super rich in fiber, good fats, and a scoop of kale powder and you've got yourself one superfood waffle. I've been adding this Fermented Kale Powder where I can. Stir fry's, smoothies, treats, sauces.. and yes, these waffles. One scoop adds a potent nutrient density, probiotics, and enzymes. You can buy it HERE and save 10% with code CASTAWAY10.
Pick your vegetable base: sweet potato or cauliflower.
Salt and garlic powder, simple seasonings to let the vegetables shine.
Coconut flour, this ultra absorbent grain free flour works great to ensure these waffles don't fall apart.
Fermented Kale Powder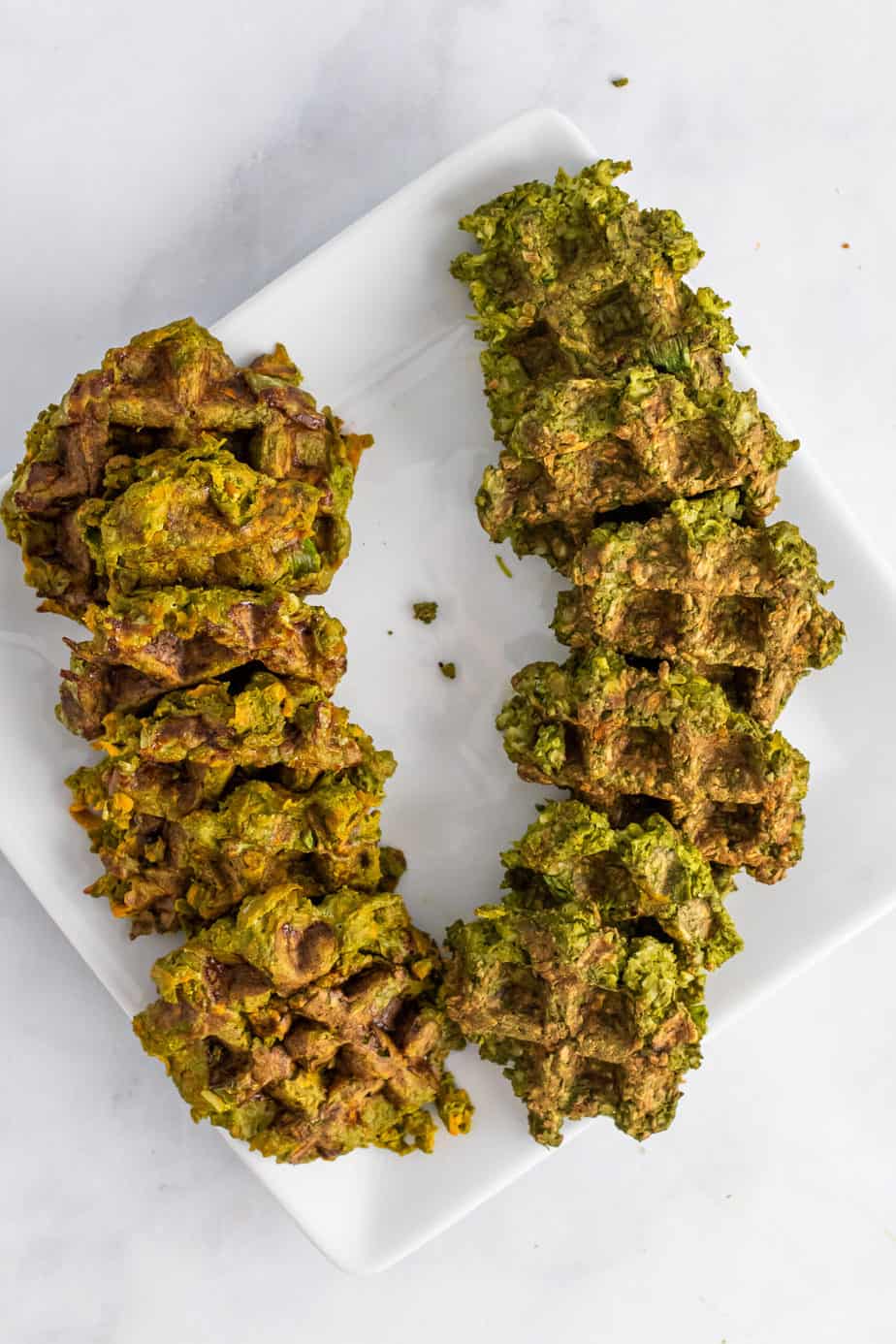 Step by Step Sweet Potato Waffles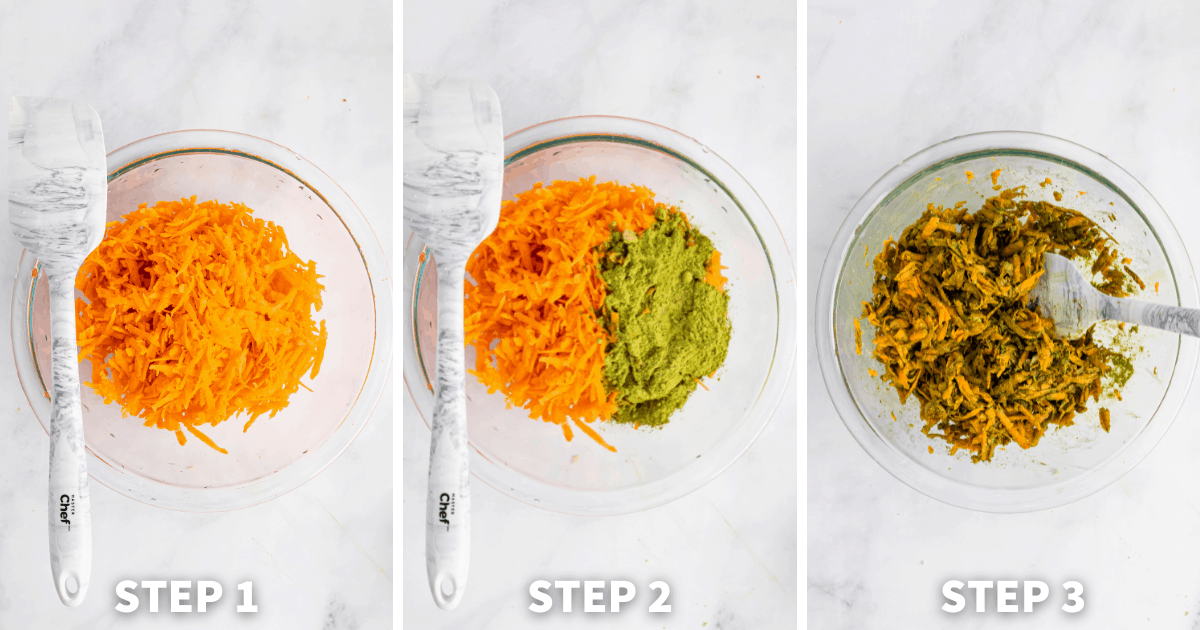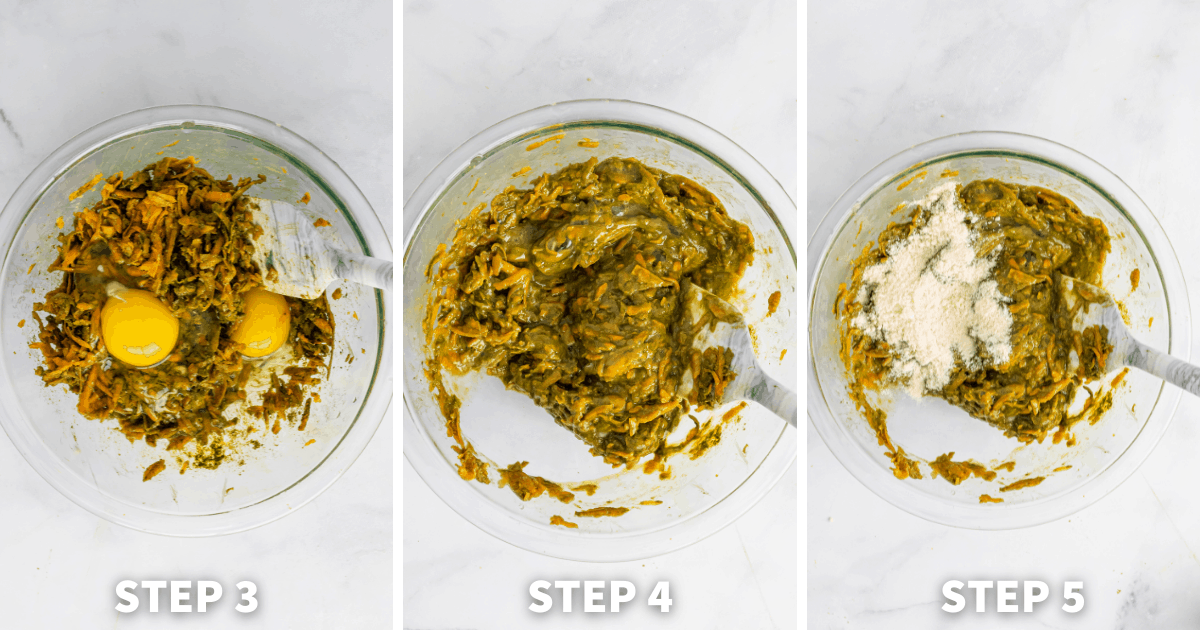 Start with your shredded sweet potato. Peel and shred your sweet potato.
Next, add in the optional kale powder, or any fun flavor boosters.
Mix well.
Now, add in the eggs and mix well.
Add in the coconut flour and seasonings.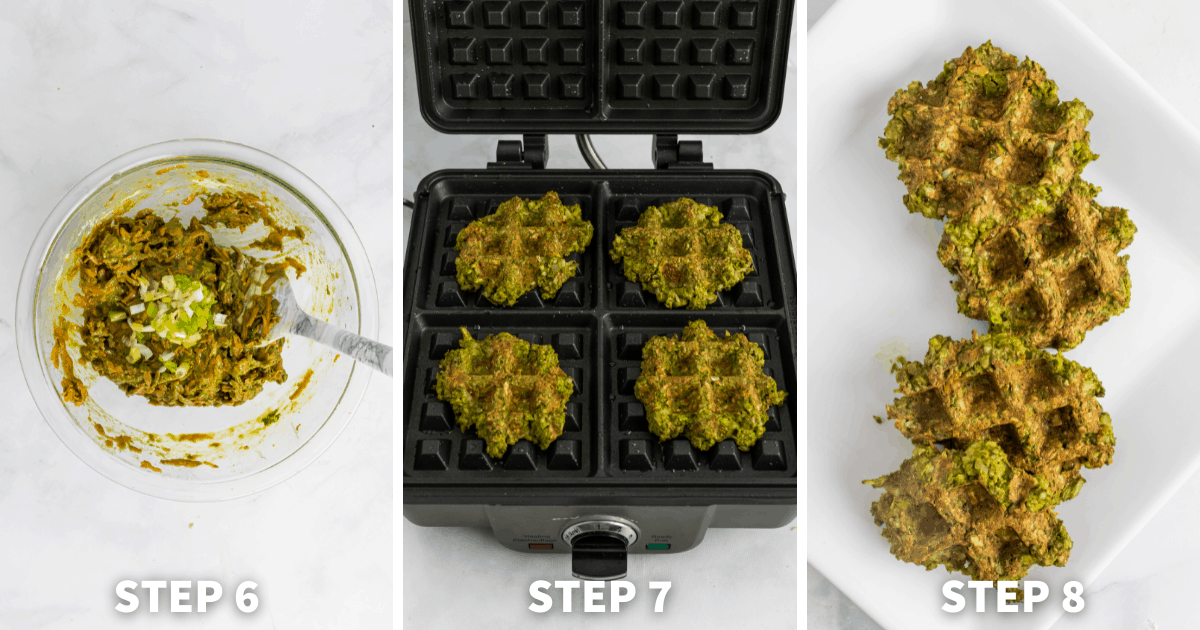 Add in green onion.
Place your scoops in your waffle iron.
Close and cook until nice and toasty.
Step by Step Cauliflower Waffles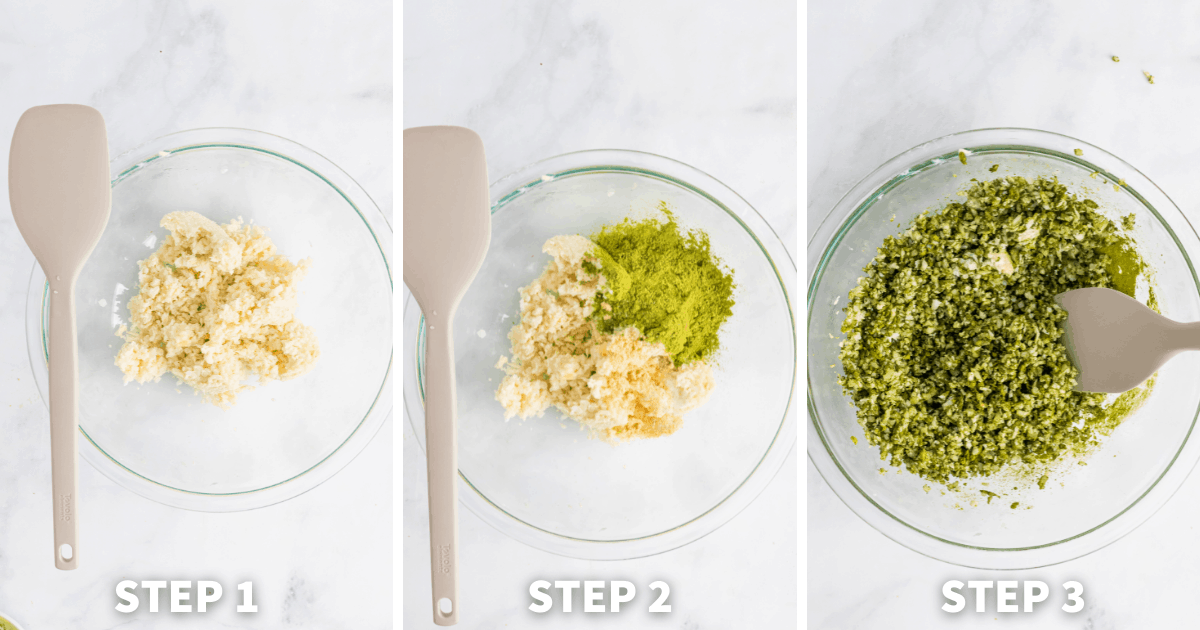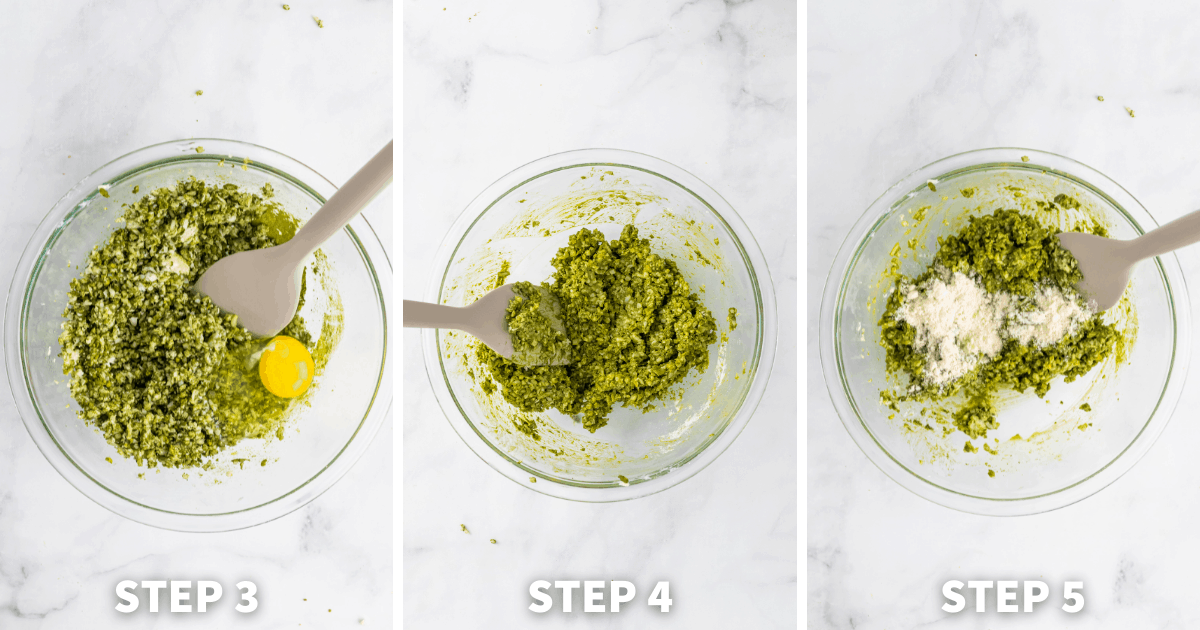 Start with riced cauliflower.
Then, add in the seasonings, and kale powder.
Mix well.
Add the eggs and mix well.
Add in the flour and, you got it, mix again.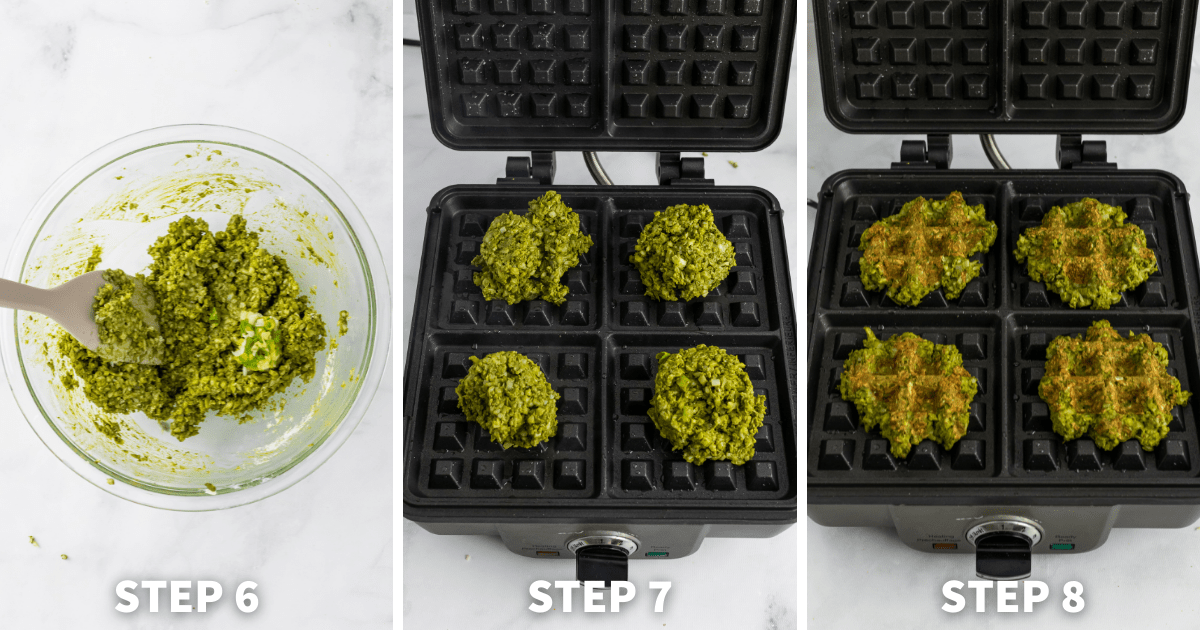 Same as with the other waffles, mix in the green onions.
Put scoops in the waffle iron and cook until toasty!
Enjoy your vegetable waffles!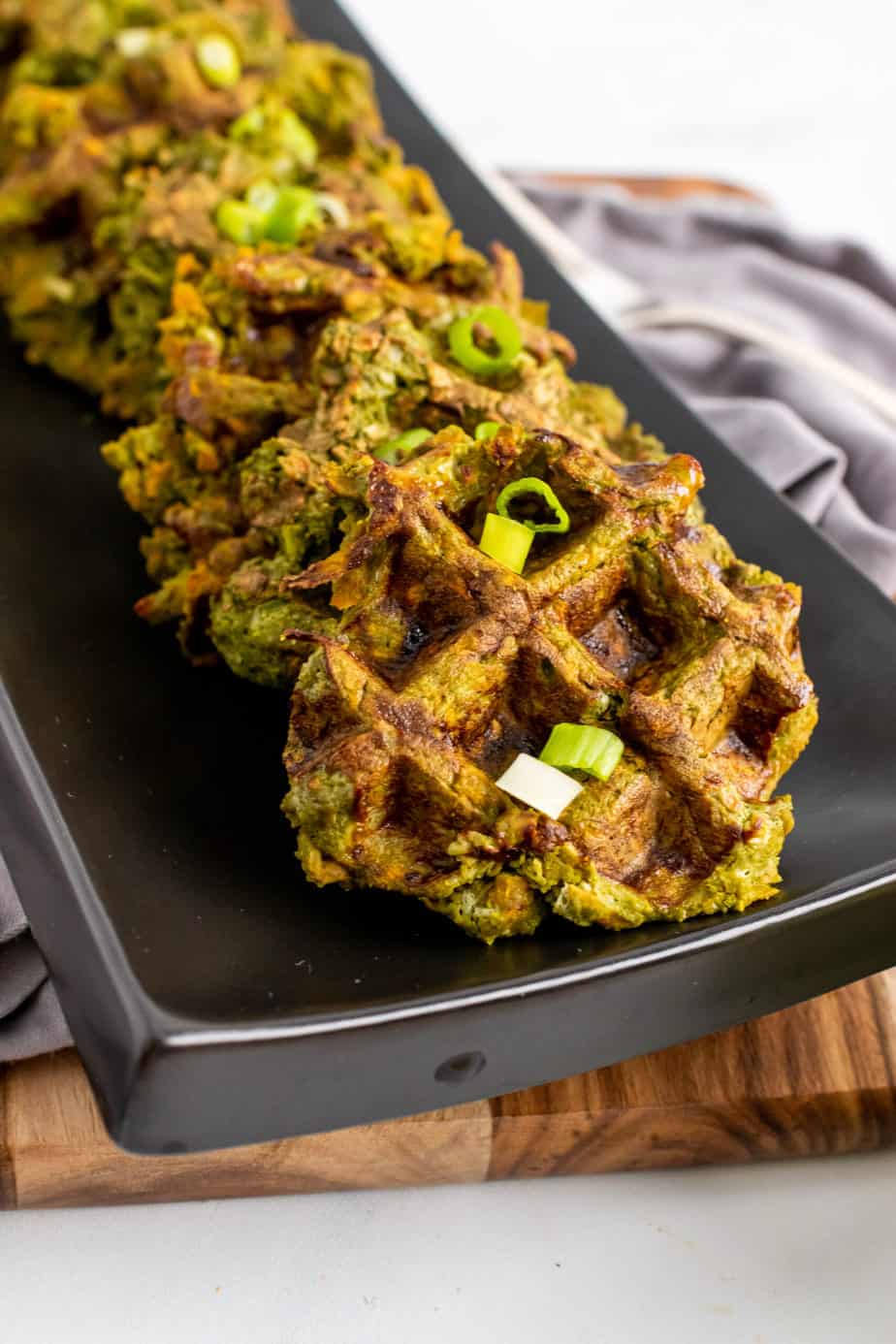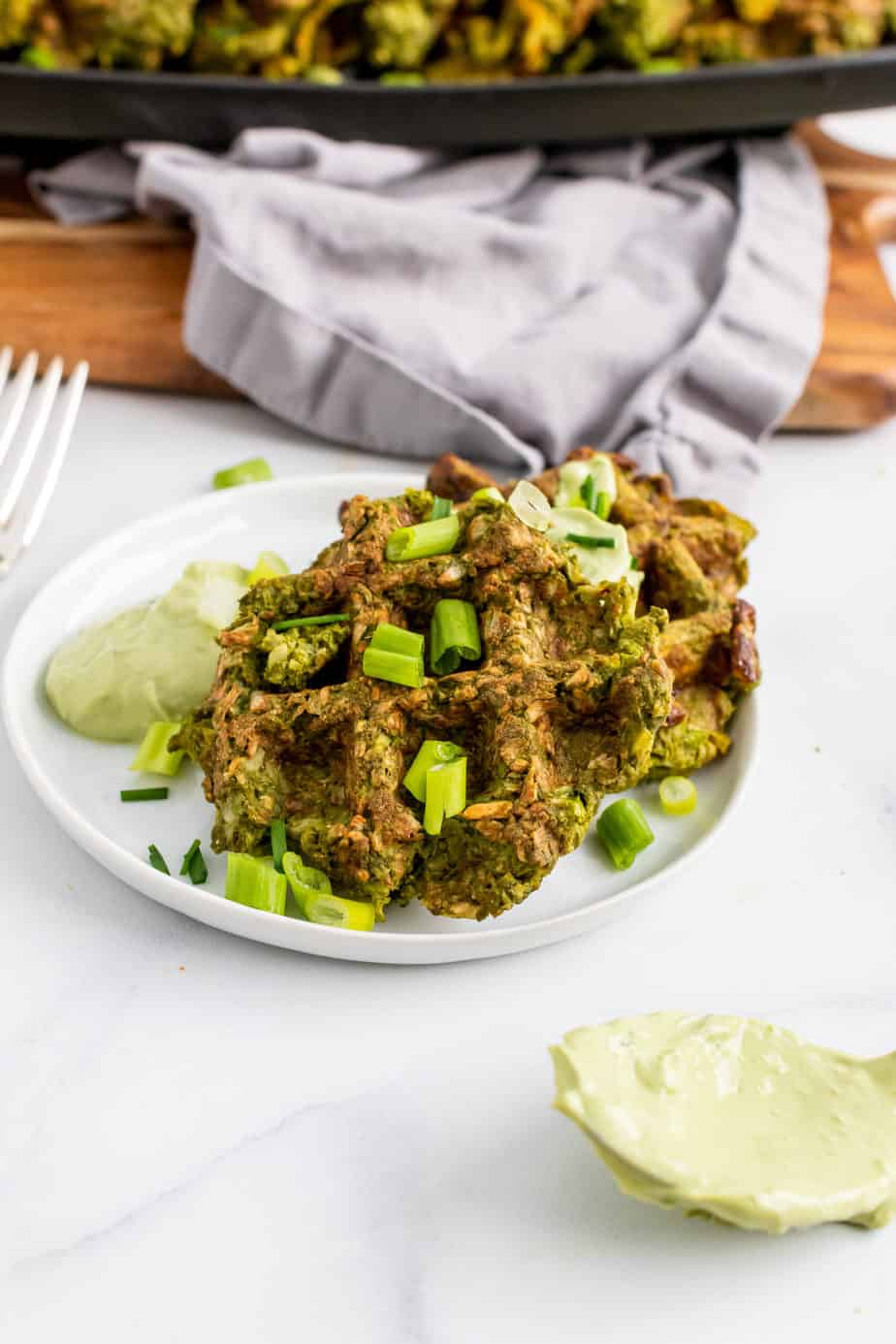 Frequently Asked Questions
What can I pair with these to make a good meal?

Serve up these paleo vegetable waffles with that crispy chicken goodness, and my egg-free ranch dressing… you too can make an epic, nutrient-dense, mouthwatering meal that your family will LOVE!  
Can I store these?
Yes! You can make a big batch of these and store them in the fridge to use during the week. Just toast to heat.
How can I make these even quicker?
Use frozen or store bought riced cauliflower (saves the hassle of cleaning extra stuff) and
grate your you sweet potato ahead of time, like the day before even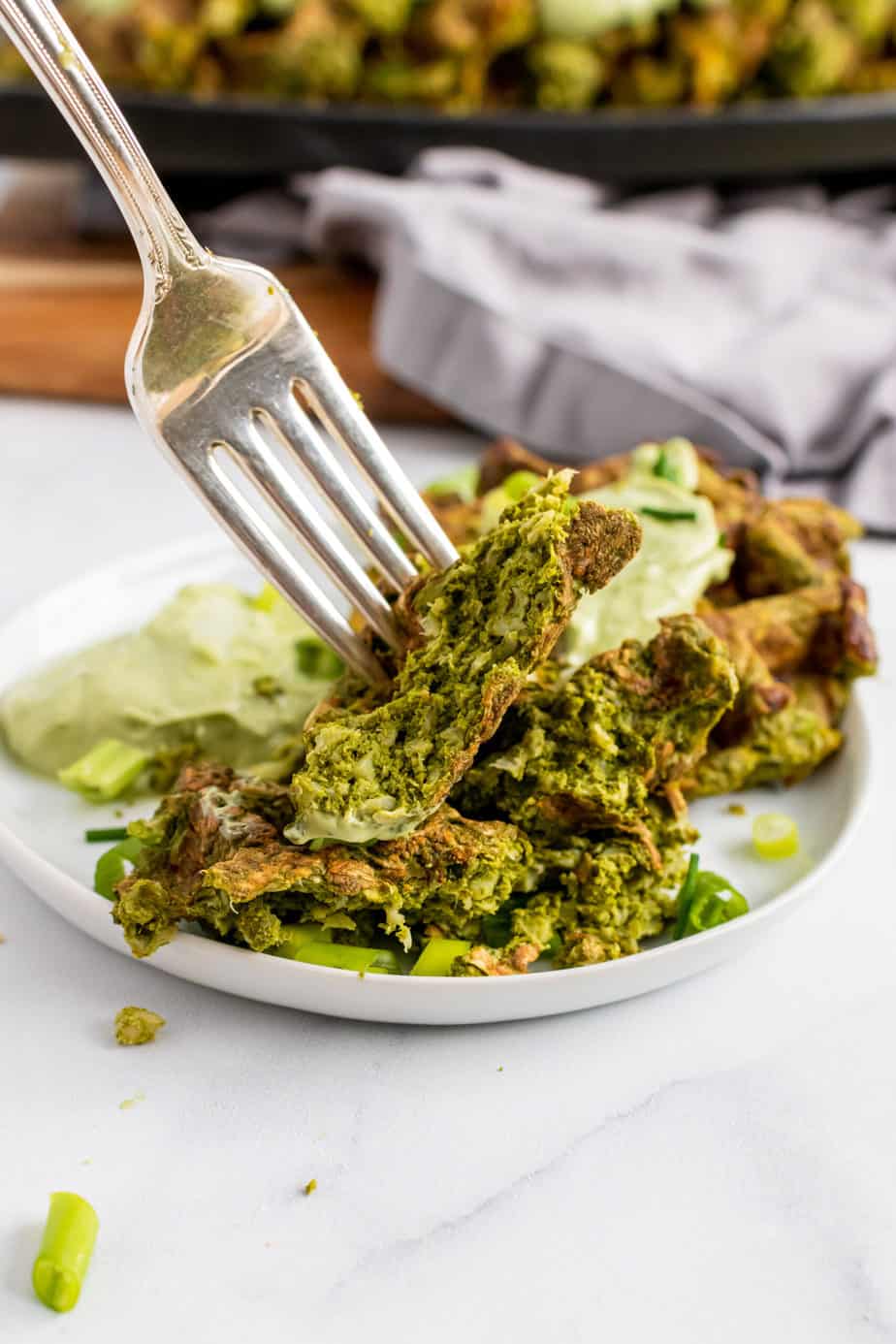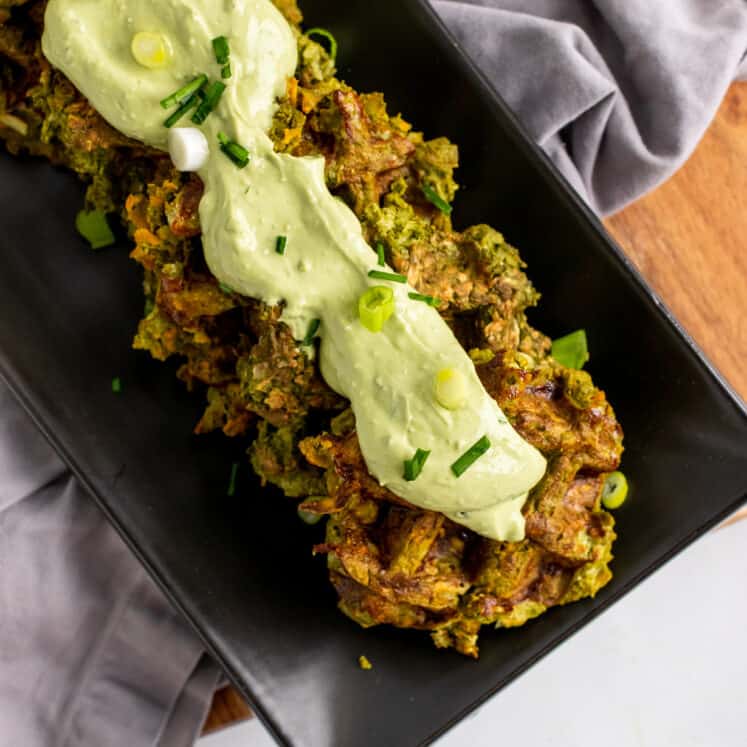 Vegetable Waffles (paleo, gluten free)
---
Author: Cristina Curp, FNTP
Prep Time: 10
Cook Time: 20
Total Time: 30
Yield: 12 waffles 1x
Category: sides
Method: waffle iron
Cuisine: American
Diet: Gluten Free
Description
Waffle your veggies and the whole family will love it!
---
Scale
Ingredients
For Cauliflower Waffles
12 ounces riced cauliflower florets (1 bag frozen, about 1.5–2 cups grated)
1 teaspoon garlic powder
1/2 teaspoon salt
1 scoop fermented kale powder (optional)
2 eggs
1 tablespoon coconut flour
2 tablespoon minced green onion or dried chives
For Sweet Potato Waffles
2 cups shredded garnet sweet potato
The rest is the same as above!
---
Instructions
When making the cauliflower waffles, first place your riced cauliflower in a bowl, sprinkle with water, cover, and microwave for 4 minutes. Let it cool and then transfer it to a nut milk bag or a kitchen towel and squeeze all the water out of it.
Place the riced cauliflower paste that remains in a large bowl.                                                                             If using sweet potato, skip this step and add it directly to the bowl.
Add in the seasoning and kale powder. Mix well.
Add in the eggs and whisk them into the veggie mix.
Lastly, fold in the coconut flour until the mix becomes thick.
Heat your waffle iron until ready. Brush with coconut oil.
Place 1/4 cup scoop of veggie waffle mix into each section of the iron. Press down until the light turns green, then use a fork or spatula to gently lift it off. Repeat until the batter is gone.
Recipe Notes:
Macros are for the cauliflower waffles without kale powder
See step by step and FAQ's for tips and tricks!
Nutrition
Serving Size: 3 waffles
Calories: 65.1
Fat: 2.6g
Saturated Fat: 1g
Carbohydrates: 6g
Fiber: 2.6g
Protein: 5.2g
Keywords: vegetable waffles