Don't let this smoked halibut intimidate you, it's extremely easy to make. A recipe that deviates from cold-smoked fish to bring you a warm and juicy entree! Beautiful white fish, Halibut, marinated with dill, shallots, and honey then smoked to juicy perfection! You can also make this Sweet Dill Smoked Halibut in the oven and I'll include the instructions below. This smoked halibut is what dreams are made of. Perfect protein for a Holiday table or any occasion really. The flavors are stunning to the eyes and the palate.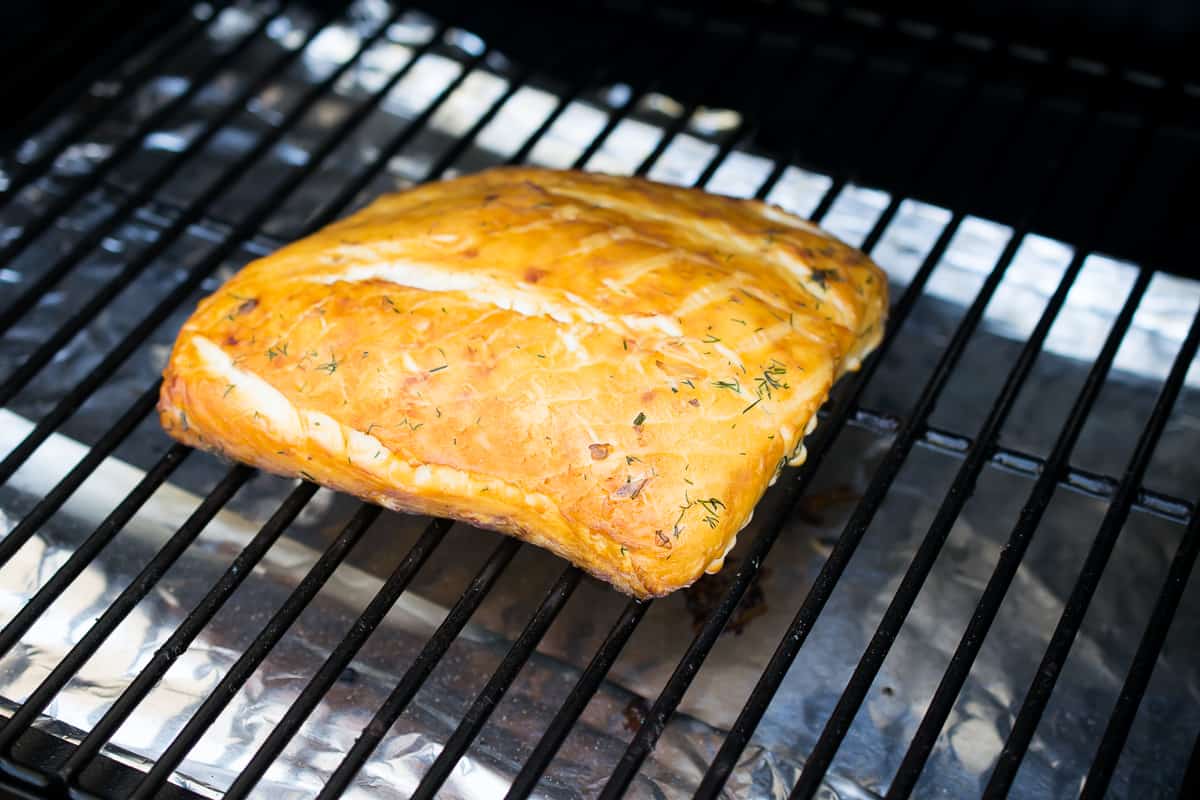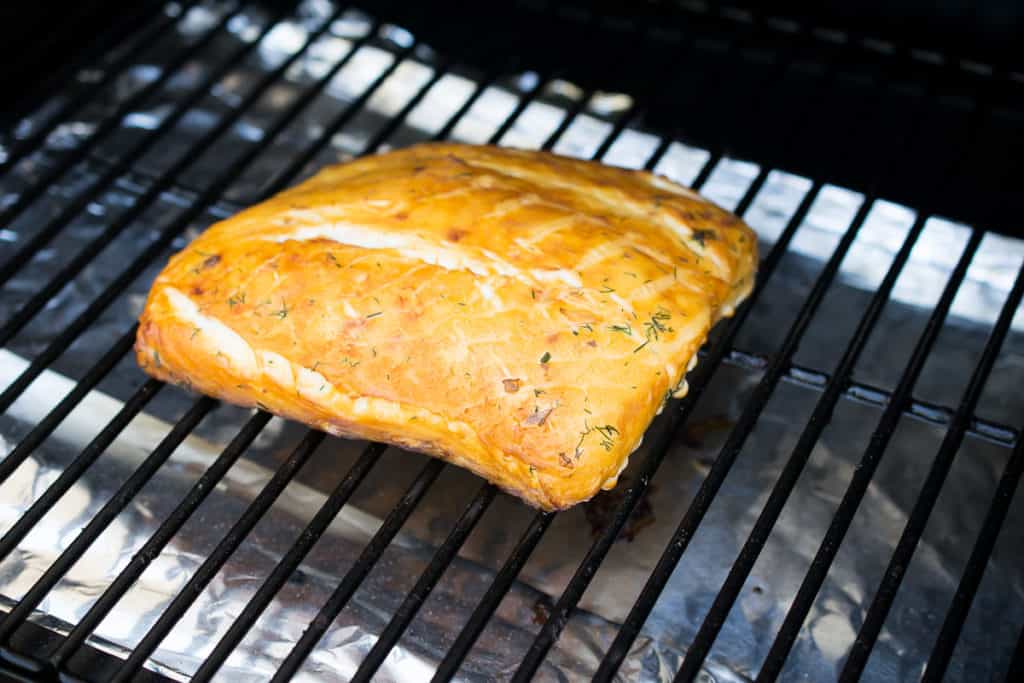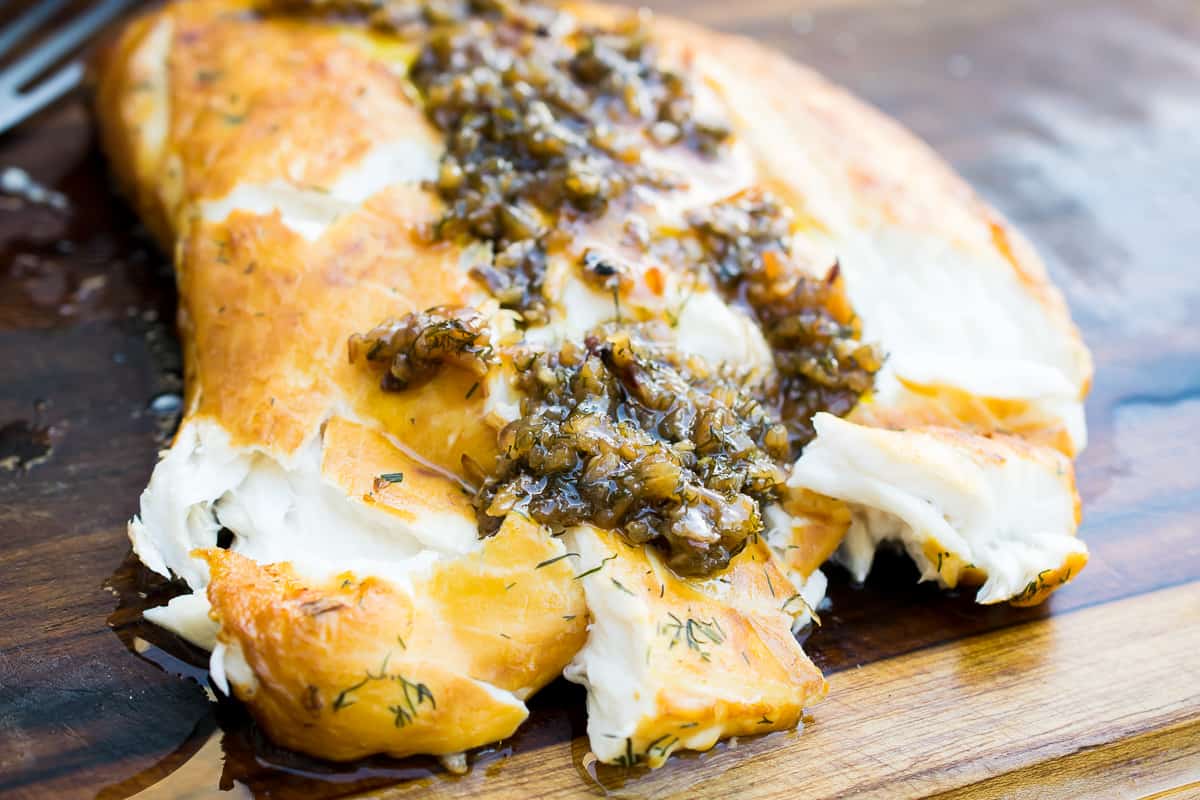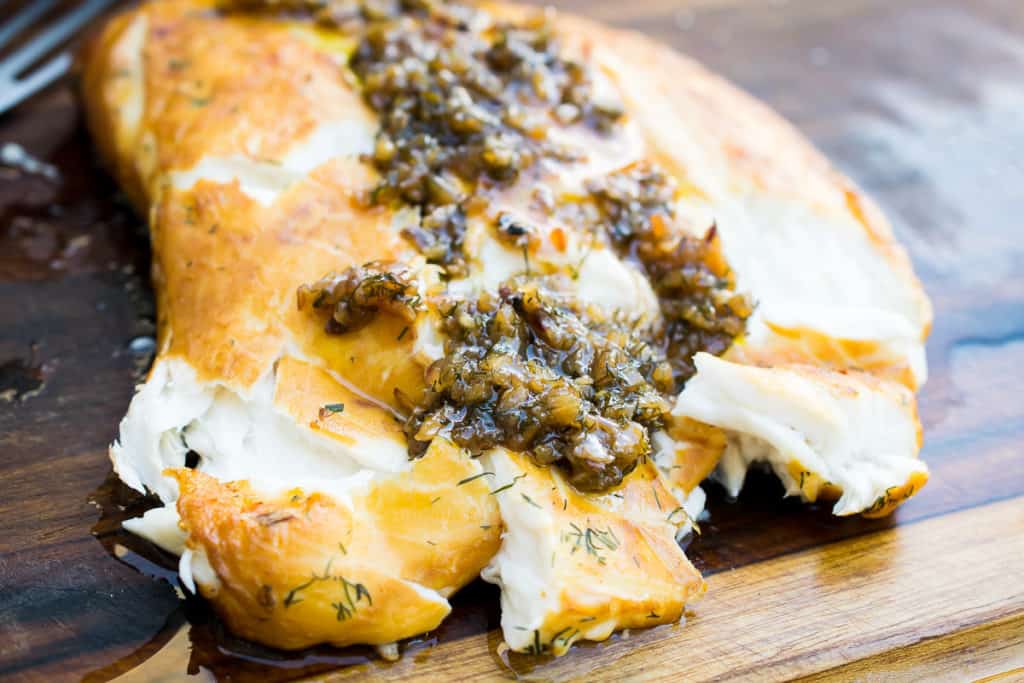 Start with the Marinade
Did you ever watch Fried Green Tomatoes? It's one of my favorite movies, one of the inside jokes of the movie is "secret's in the sauce." With this recipe, that is definitely the case. The show-stopping flavor comes from the marinade, which later turns into a relish that's made of olive oil, red wine vinegar, honey, dill, and shallots. Ths smoked halibut sits in the fridge overnight in this marinade, that gets the flavor all up in there- totally worth the wait.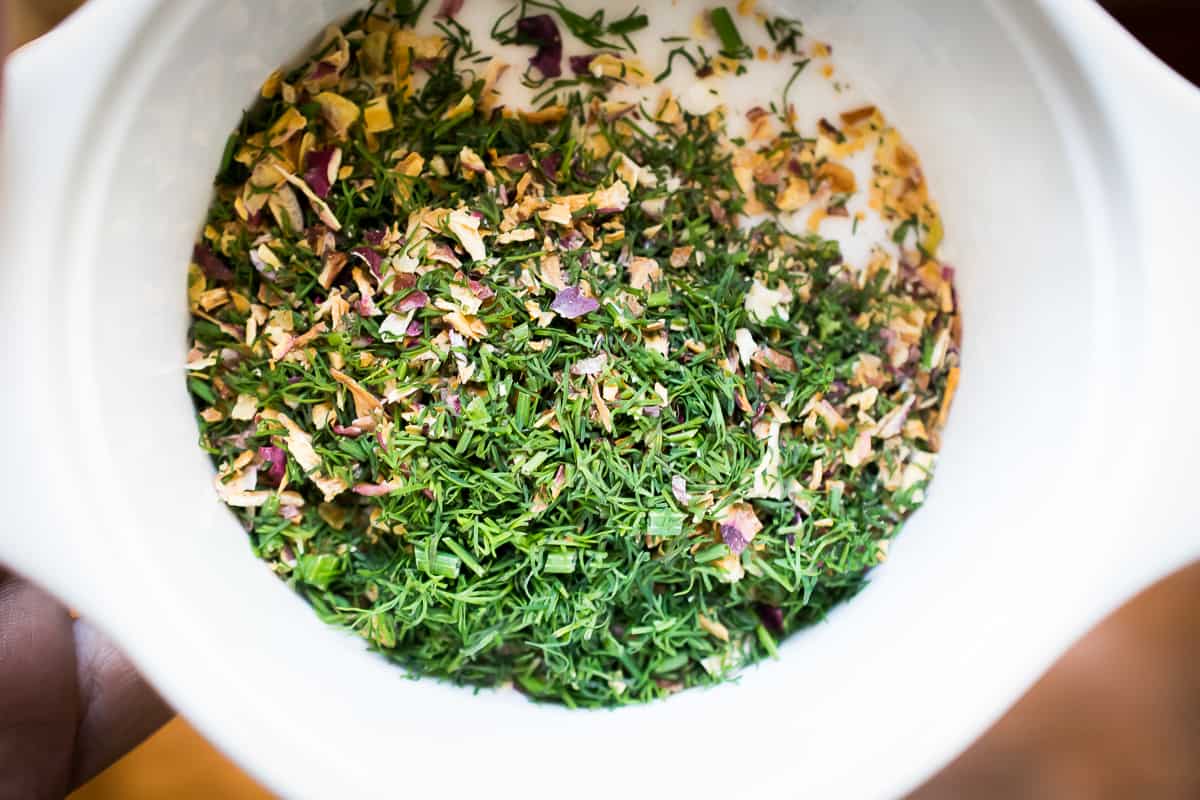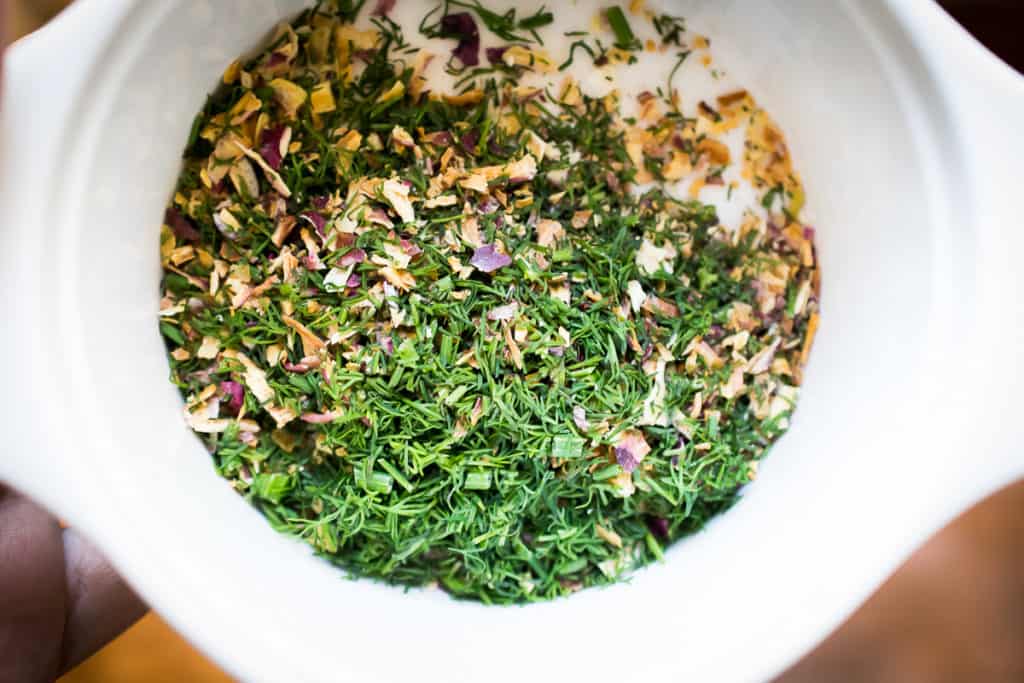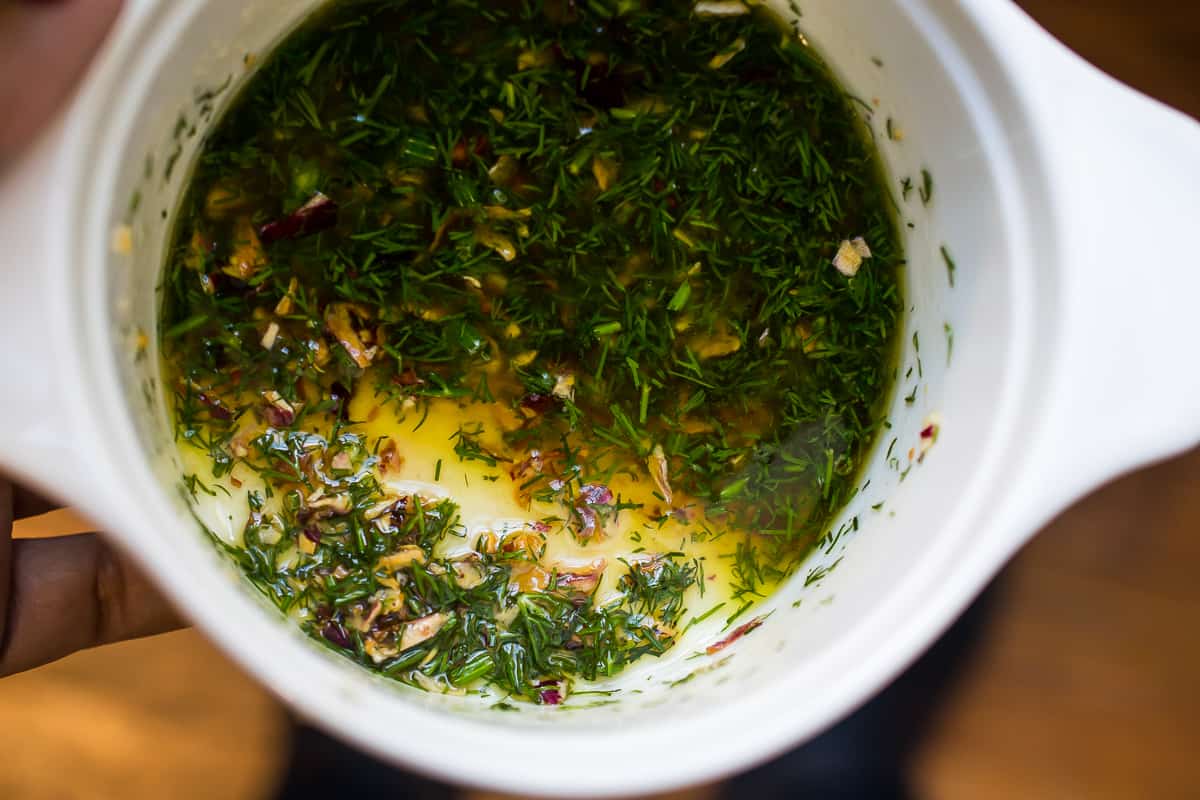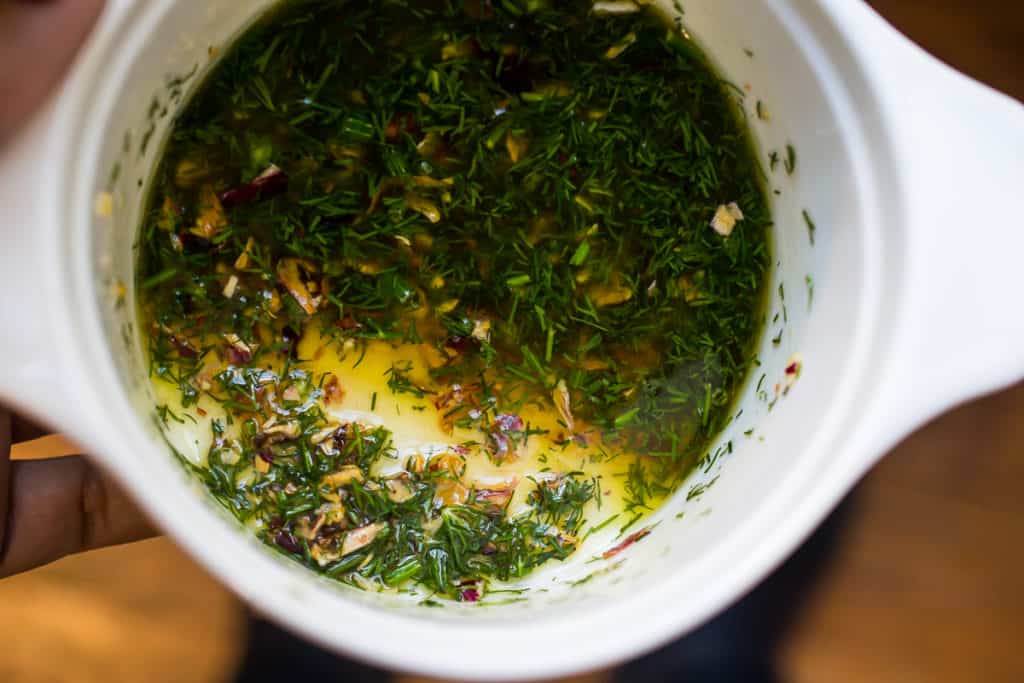 Smoker vs Oven
I used my Traeger grill to smoke this halibut at 200F for about 2 hours. That low cook temp with plenty of smoke gave the fish a subtle smoke flavor, but also created that stunning golden crust that trapped all the juices inside. This isn't like a brined smoked fish. This one is mean to be eaten warm. It's so soft and so juicy- the color and texture are amazing. You could also make this in an oven. A grill is like an oven, you just won't get the smoky flavor, but you could add a drop or two of liquid smoke for effect.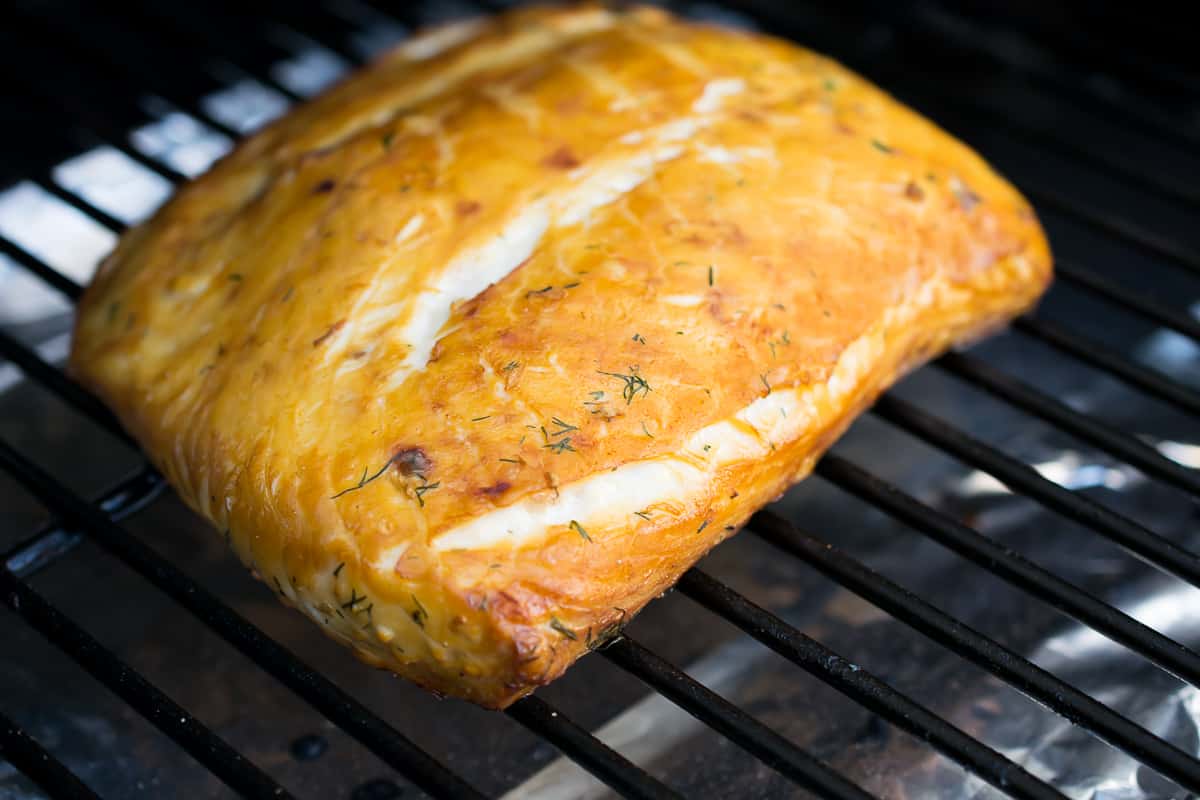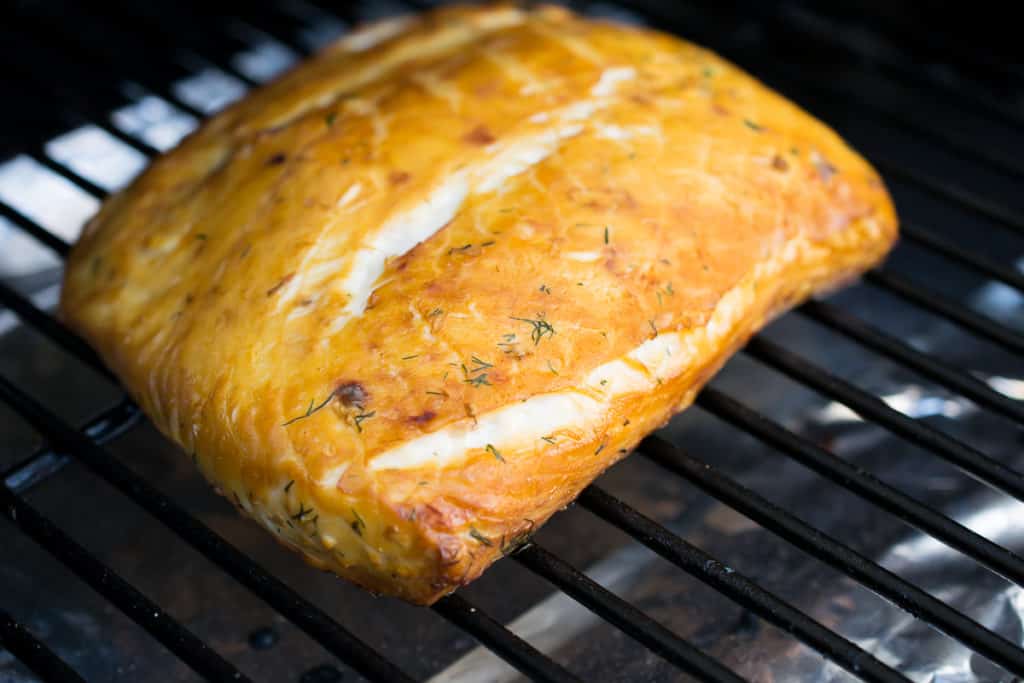 Why Halibut?
This Sweet Dill Smoked Halibut takes already dreamy halibut to the next level. Halibut is a very meaty white fish that's very mild in flavor (not fishy at all). It can be pricey! I found it at Whole Foods on sale for $14/lb and jumped on the deal. You could also make this with a large piece of mahi-mahi!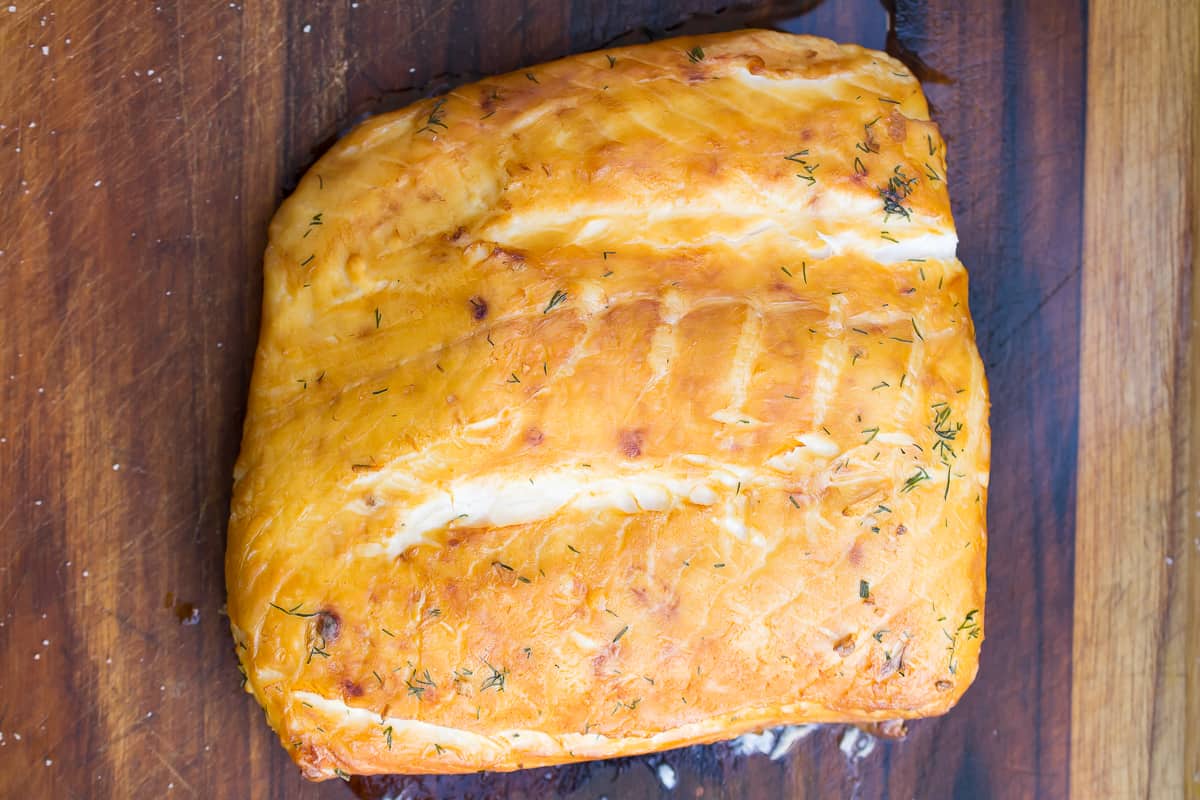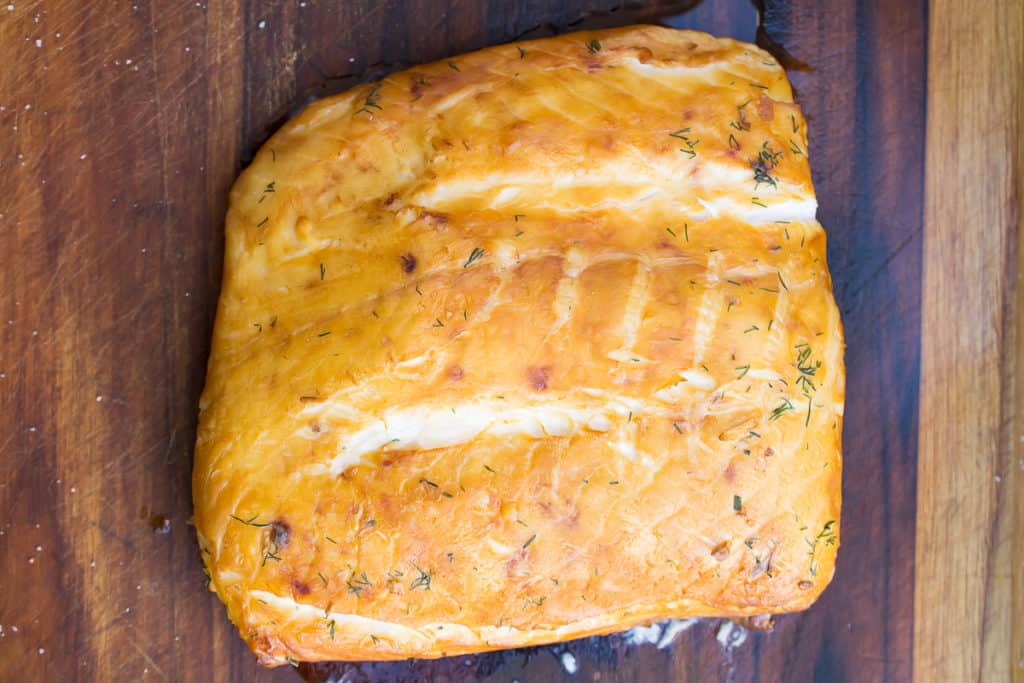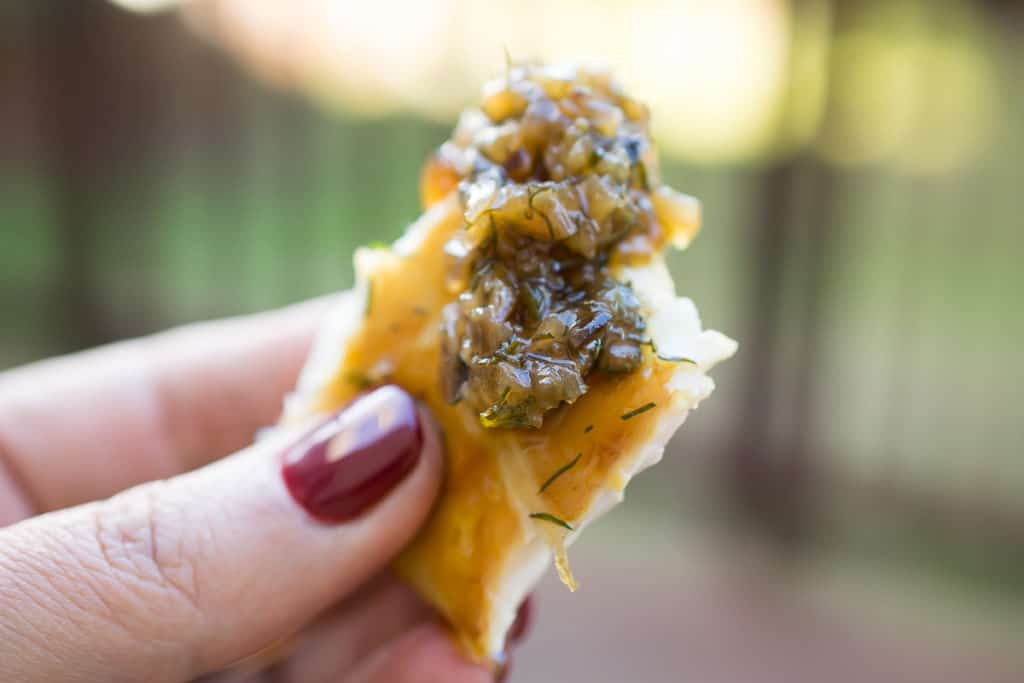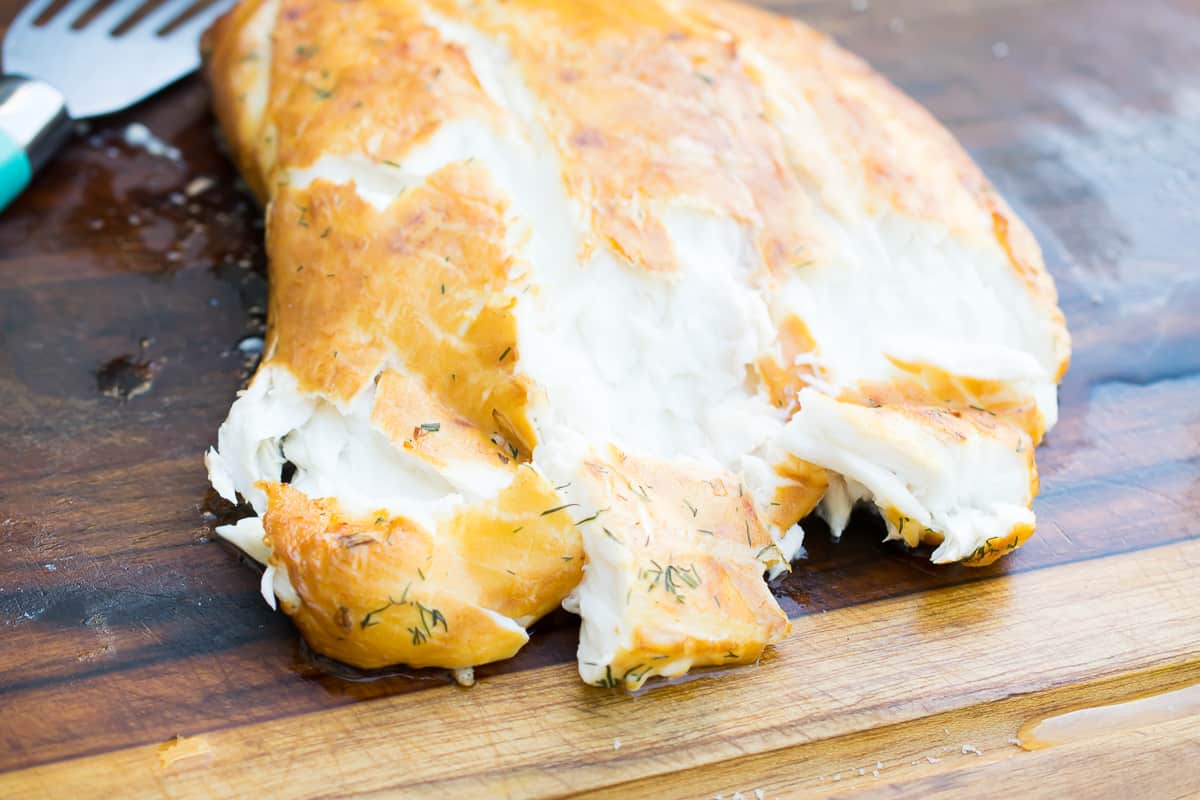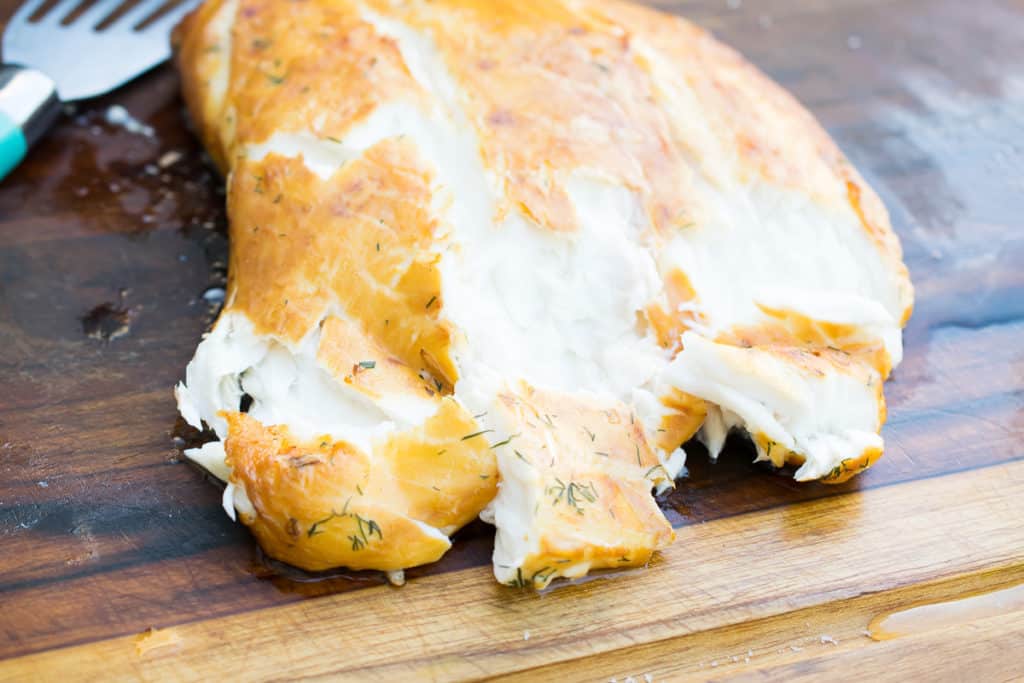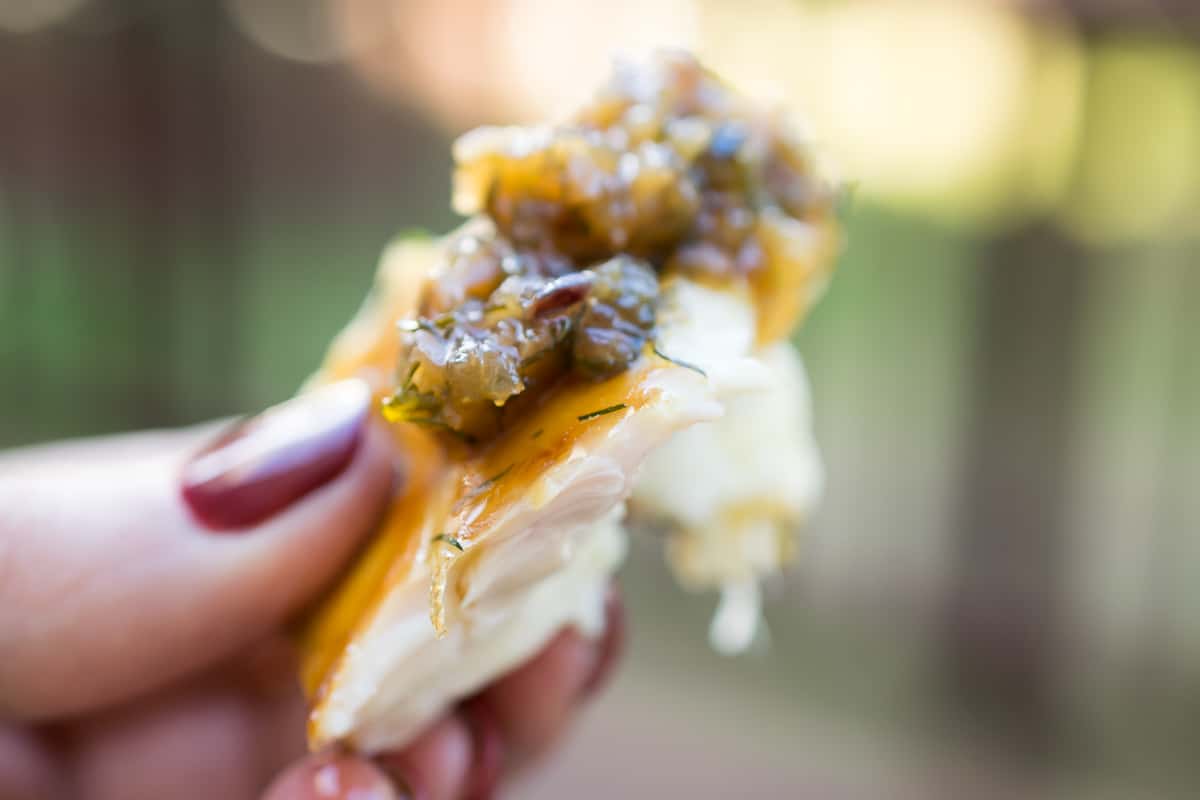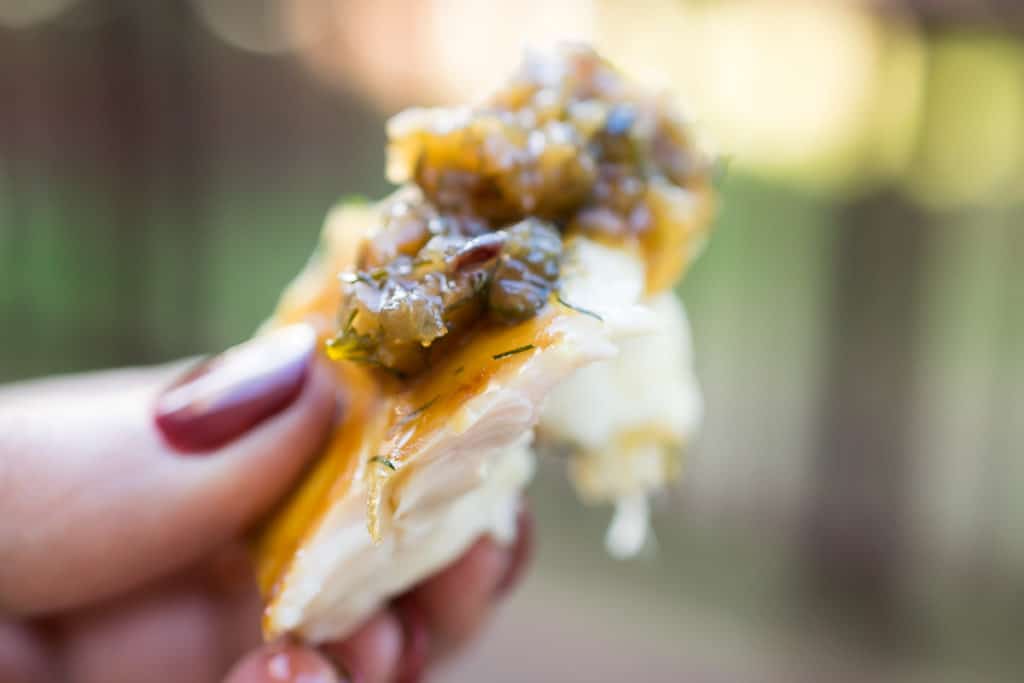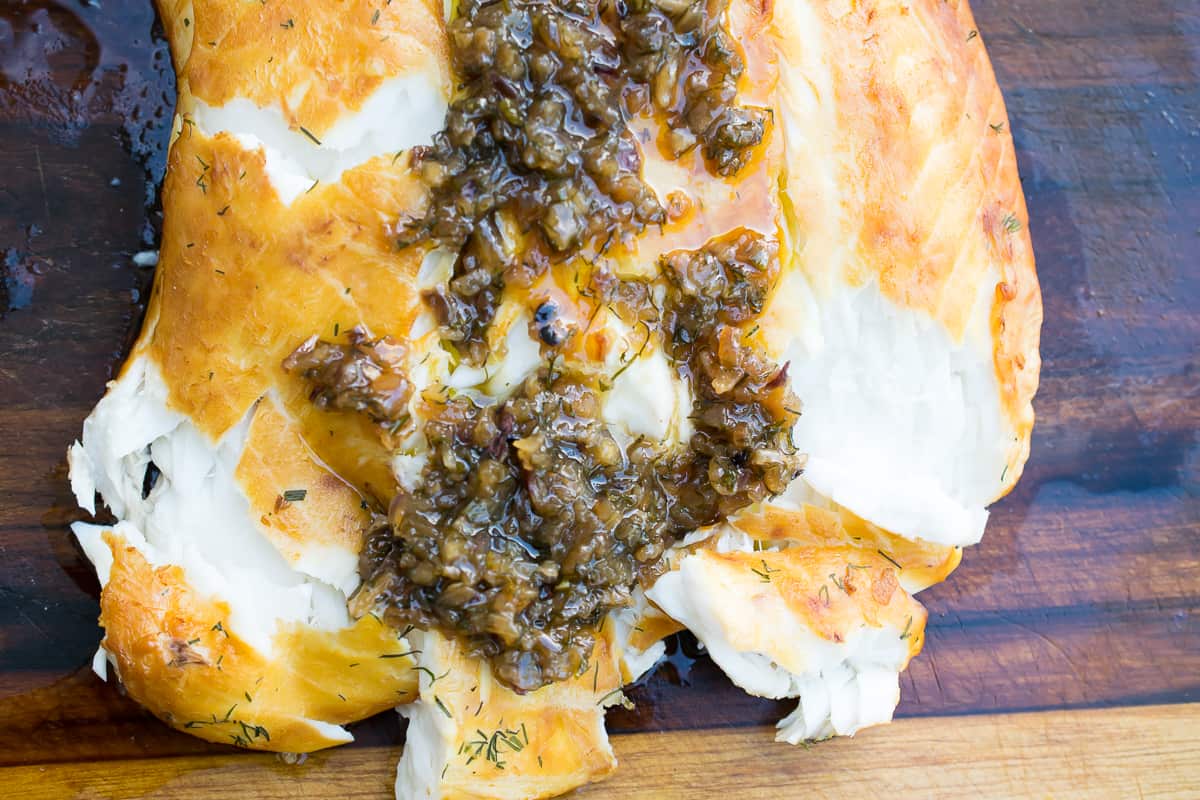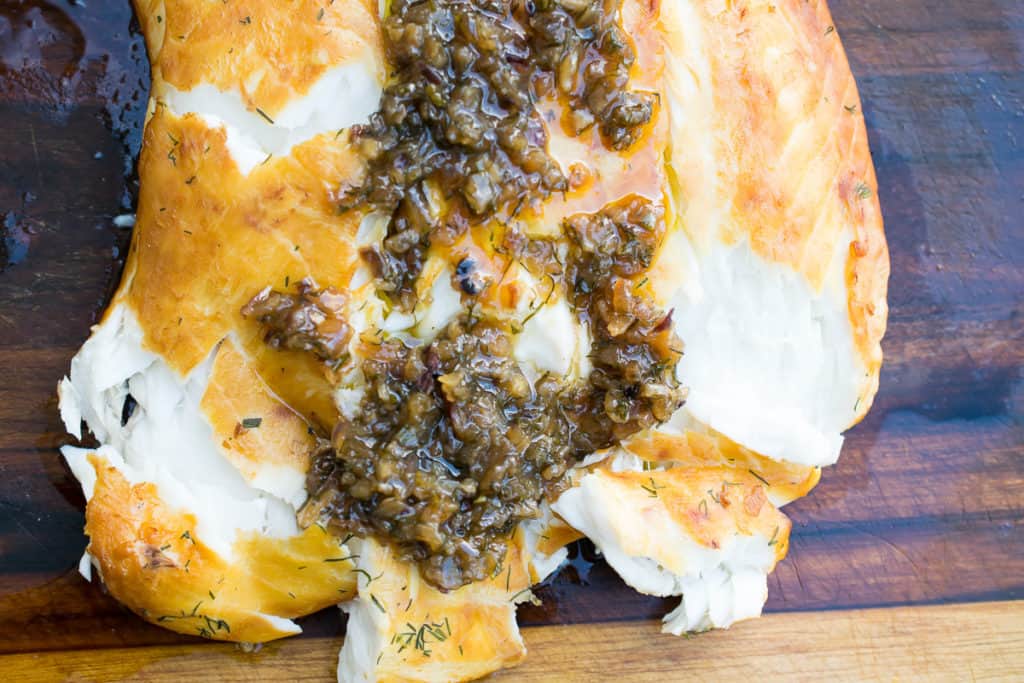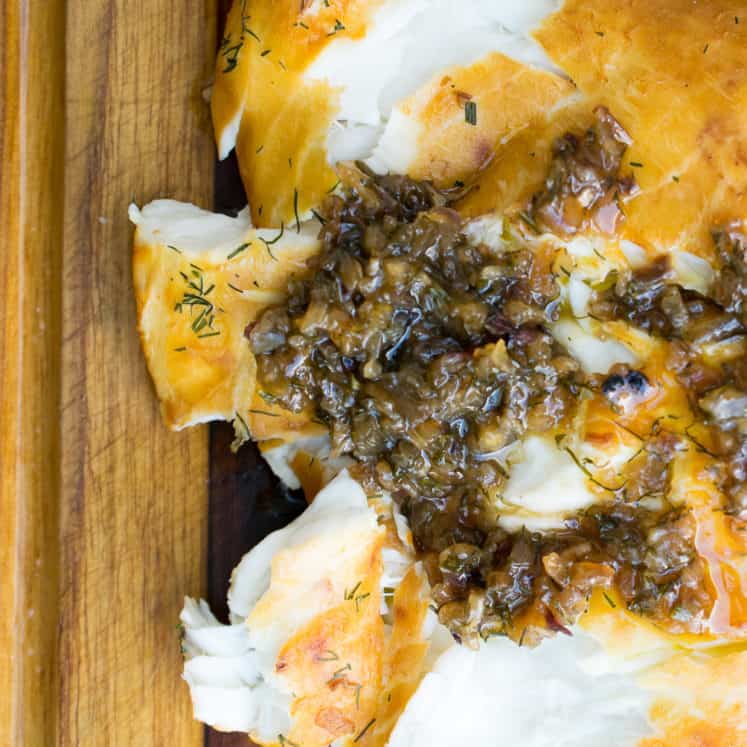 Sweet Dill Smoked Halibut (paleo, sugar free, gluten free)
---
Author: Cristina Curp
Prep Time: 10 minutes
Cook Time: 2 hours
Total Time: 2 hours 10 minutes
Yield: 4 servings 1x
Category: Entree
Method: Smoked
Cuisine: Seafood
Diet: Gluten Free
Description
Ridiculously flavorful dill that's dripping with juice. Tender, flaky meat and a whole lot of flavor in a super simple recipe!
---
---
Instructions
Pat your halibut dry. Check for bones, if there are any, use tweezers to pull them out. Mix all of the marinade ingredients (the rest of the ingredients listed) in a small bowl together.
Slather the mix all over the meat of the halibut, then put it in a shallow bowl meat side down so it's sitting in a pool of the marinade. Cover and set in the fridge for at least 6 hours to overnight. When ready to prepare, take it out of the fridge. Use a spatula to wipe the marinade from the meat and into the bowl, save the marinade, set the fish aside on a cutting board or dish.
Heat your smoker to 200F (or your oven). When it comes to temp, place your fish directly on the grill and close the lid. Cook for 2 hours or until internal temp is 140F. You can cook it in the same way, in an oven on a sheet pan. May cook faster! Watch it.
When the fish is almost done, transfer all of the marinade to a small saucepot and bring it to a simmer for 3-5 minutes. Remove the fish from the smoker or oven and serve with relish style sauce spooned on top. Pairs great with Cauliflower Gnocchi or Sweet Potato Fries (coming soon).
Nutrition
Serving Size: 4
Calories: 270
Fat: 13
Carbohydrates: 7
Protein: 29