This post is embedded with affiliate links that keep Castaway Kitchen afloat. Thank you.
How I survive traveling for 10 days on an AIP Keto Lifestyle? Here are my best healthy keto travel hacks!
As many of you know, I just went on a book tour for my first ever book, Made Whole!
One thing about being on the road and finally getting to meet so many of you in person is that not only did I want to feel my best, but I wanted to look my best! Yes, the pressure of making a first, in real life, good impression is so real.
While some things I could not foresee or control, like my chapped lips from the dry West Coast weather, I was overall really impressed with how well I fared.
No weight gain, no bloating, no flares. Mental clarity. High energy. Good sleep!
So how did  I do it? 
Planning + Fasting
Making the best of it + Supplement Support
Resting + Moving my body
Planning + Fasting
No surprise here. Planning ahead is important. I booked my hotels, communicated with my hosts and did a little internet recon on stores in the areas. Not sure how much of a healthy keto travel hack looking up health food stores neary by is, but it's one thing I do everywhere I go.
For short flights, I prepared to have my fatty coffee before or during the flight and made sure to have water and salt with me. No food packed for these because I prefer to fat fast when I fly. It keeps me sated without having to worry about food choices on the go. Also helps with water retention and bloating.
For longer flight or evening flights, I would fat fast during the day. Eat one large meal before the flight and pack a light snack like an Epic Bar or a hard-boiled egg. Water, always. Drinking hot tea on the flights also helped.
I always kept Vital Proteins Collagen packets, Wild Foods Cacao Butter and Dark Chocolate in my purse at all times. With these 3 items, I could turn any hot beverage into a delicious, fatty mocha that would hold me over until viable food options were available. Honestly, I need a battery powered frother, it would up my game.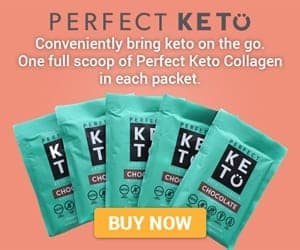 Making the Best of It and Supplement Support
Because I was only staying 1-2 nights in a city and had a budget on my per diem set by my publisher, I decided to skip the AirBnB this time around, so no kitchen.
I did, however, find a health food store (Trader Joe's or Whole Foods) and made my way there, usually after I got my hair done at the nearest blow dry bar. I would pick up kombucha, coconut yogurt, pre-made burger patty. A few select items to tide me over in the hotel room.
The Whole Foods in Dallas has pre-made hard-boiled, cage-free eggs. Those were an awesome score! Think simple, think portable, think okay to eat cold. Read labels!!!! On anything pre-made, even by the store, just to double check.
Since I was only eating one meal a day, plus a hotel room snacks, I only had to worry about getting one decent hot meal a day. From the airport Radisson to the Doubletree I always chose a simple protein.
Steak, no seasoning, only salt. Salmon, no seasoning, only salt. Pan seared.
Plain salad or seasonal veggies on the side. All dressings and salads on the sides.
I did have to pick tomatoes out of a dish in Dallas because they weren't listed on the menu.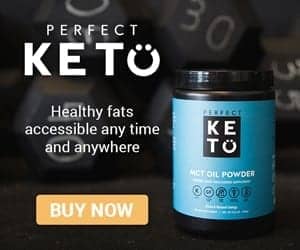 Supplements to help me along the way were also integral.
Fish Oil and Turmeric to ward off inflammation.
Digestive Enzymes (before meals) and Activated Charcoal (one a day) to clear out toxins from my gut.
Magnesium glycinate before bed to sleep well.
Electrolytes or electrolyte water to keep me hydrated.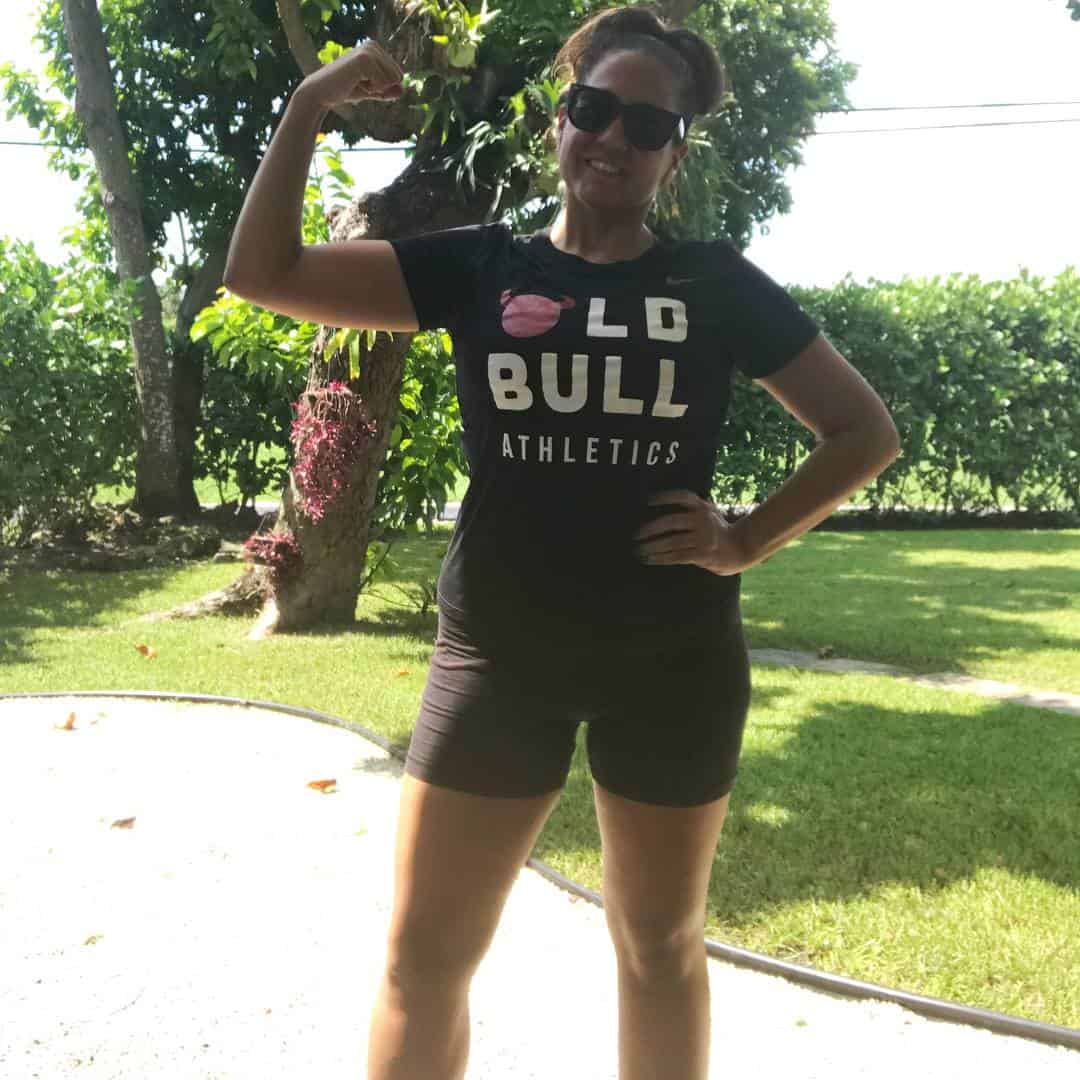 Rest + Move
When you are traveling sleep is king. Don't worry about working out if you're not getting enough sleep.
I was fortunate to get in quite a bit of sleep on my travels, so much so that I missed a flight! That being said, I also got in a few workouts. Not nearly as much as I would have had I been home, but enough to keep me feeling good.
How did I get so much sleep? Just say NO. No to unnecessary social engagements. No to another drink, round, etc. Might seem lame or boring, but when you feel like death the next day, you will be wishing you had just gone to bed. Bonus, when you do speaking engagements like I was going, meeting and connecting with so many people, it's a lot of energy! You give and receive energy with everyone you meet and that can leave you feeling wired. Heading home early to unwind is a smart choice.
Here are some options for getting your sweat on when you travel:
Guest at a gym. Ask your local friends to take you to their gym with a day pass. Call ahead to some local gyms and see if they do day passes. Scope out hotels with gyms or even the awesome fitness suite I booked at the DoubleTree.
Find trails. Long walking paths, hikes, parks. Get outside. Walk around, run. Play.
Walk around the mall! Seriously. If you're somewhere cold or rainy. Find the mall, and window shop. Even try on clothes! Just get your body up and moving.
That's All Folks! Keep it simple. Focus on real food. Sleep. Hydrate. If you can, move your body. Safe travels!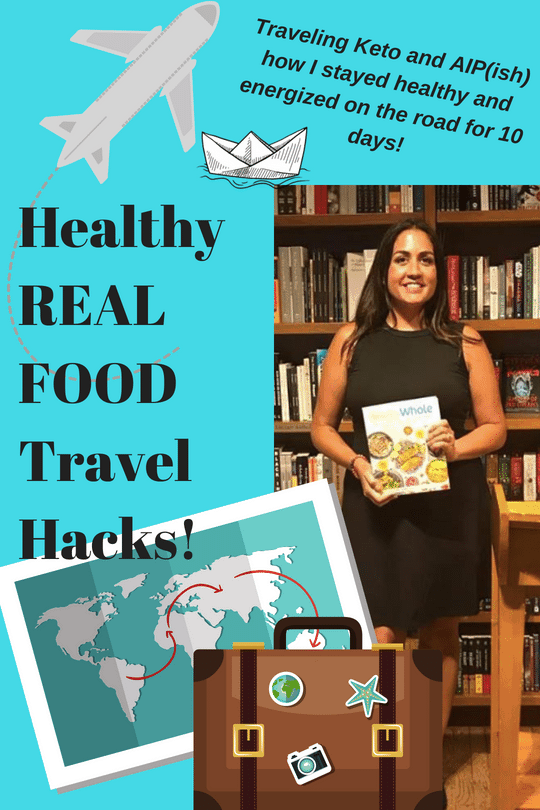 My Weight Loss and Healing Journey: How AIP and Keto Helped Me