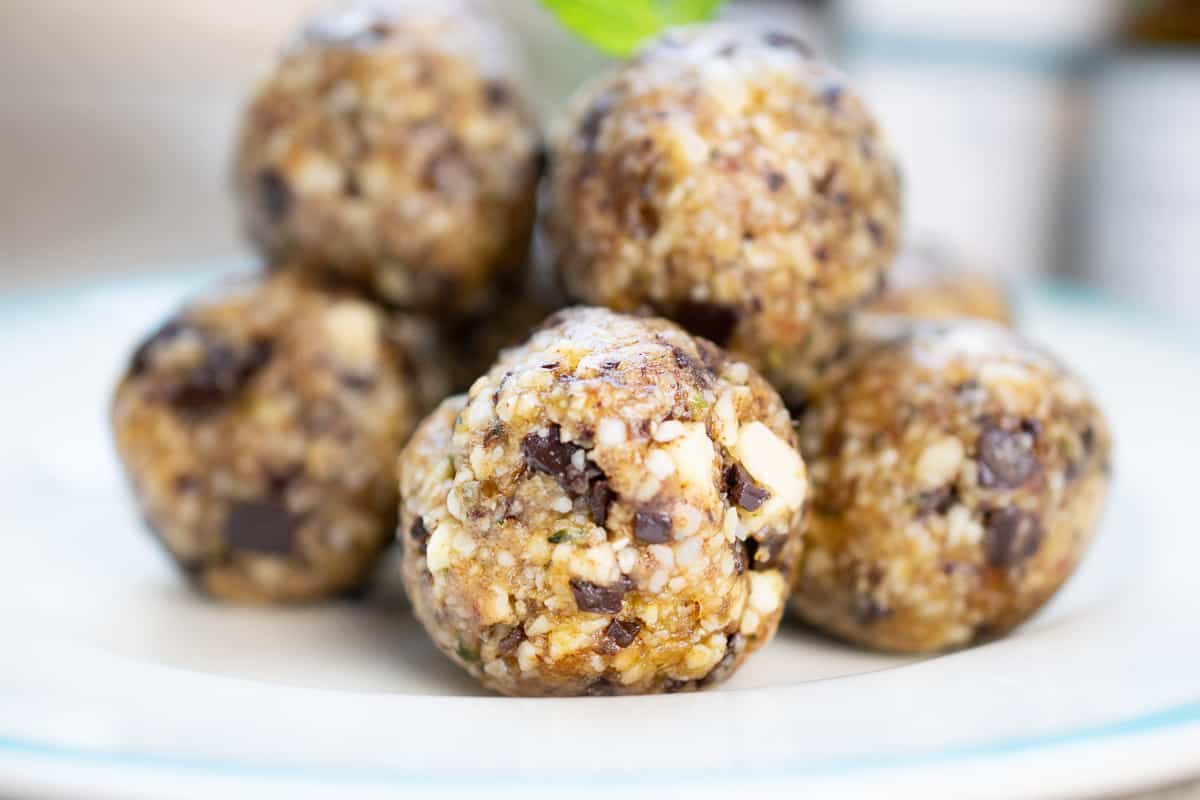 These Raw Mint Chip Hemp Balls are a delicious, easy, no bake, on the go snack, with 16.6mg of full spectrum CBD oil to keep you cool, calm, and satiated.
Nutty, chocolatey, bliss balls of goodness
These raw, vegan, paleo, and keto-friendly hemp balls are pretty magical. Not only are they super healing diet-friendly, they include full-spectrum hemp oil, which has CBD oil. I added peppermint extract to this recipe for a delicious chocolate mint chip flavor that supports digestion, but you could easily swap peppermint for vanilla or caramel if that's more your style.
The base for this bliss ball recipe starts with raw hemp seeds, which are a good source of omega fatty acids, fiber, and plant protein. From there, I added blanched almond slivers for protein and crunch, as well as magnesium and vitamin E. I incorporated soaked dates for antioxidant-rich natural sweetness with a low glycemic impact, but if you need a more keto-friendly version, I've added that option in the recipe notes as well.
Before we get into this mint chip hemp ball recipe, I want to tell you about the benefits of hemp, how I use it, and how to source it.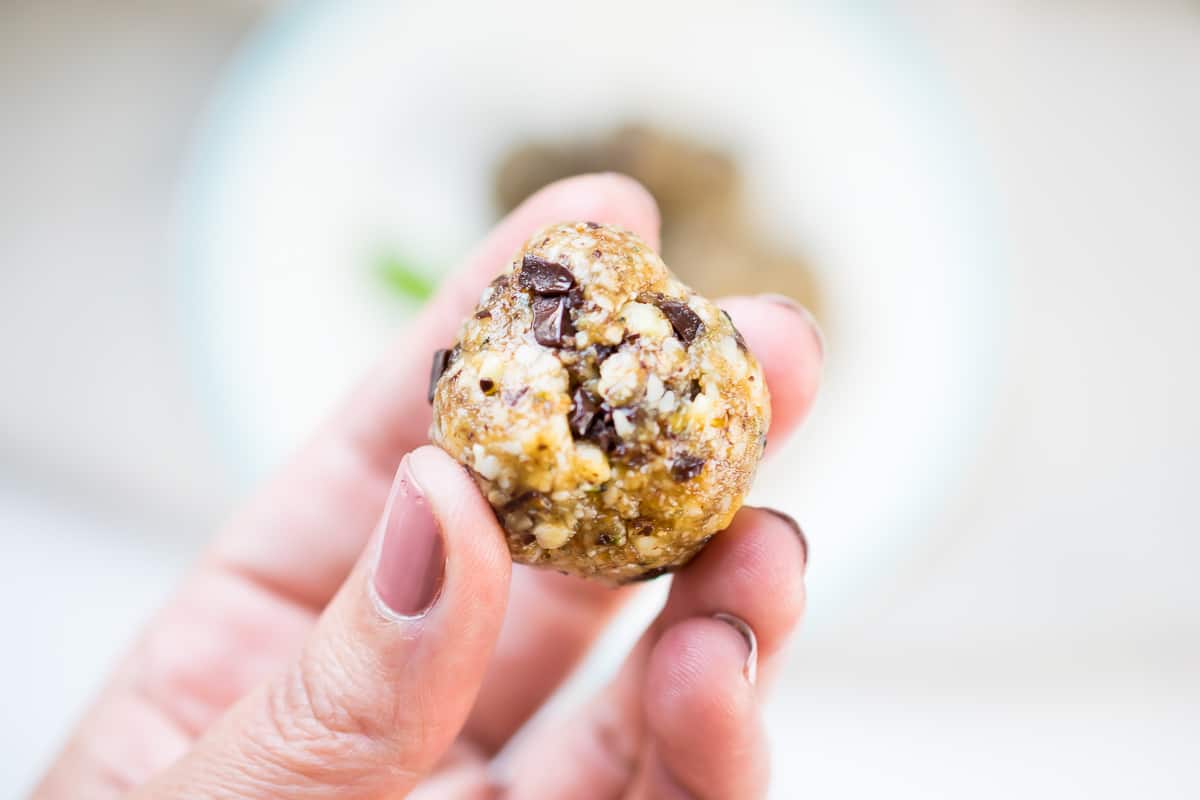 Health Benefits of CBD Oil
CBD is everywhere lately, and for good reason — it can be so helpful for those struggling with chronic pain, anxiety and depression, nausea, inflammation, neurological disorders, sleep issues, and more. The reason that CBD oil can be effective in treating a range of symptoms is because it interacts with the endocannabinoid system.
The endocannabinoid system (ECS), is made up of endocannabinoids (molecules made by cells in the body, similar to serotonin or other neurotransmitters), nervous system receptors, and enzymes within the body. The endocannabinoids bond with the nervous system receptors, and the enzymes break down the cannabinoids.
Just like any other system within the body, the endocannabinoid system can become imbalanced due to stress, diet, disease, or even genetics. Phytocannabinoids, like CBD oil, can help supplement a lack of endocannabinoids, balancing your ECS and benefiting other major systems in the process.
The Endocannabinoid System helps to regulate appetite and digestion, immune system responses, inflammation and pain, hormone balance and fertility, motor control and memory, temperature regulation, your sleep and mood, and even the pleasure/reward center of the brain (which is why CBD oil can be beneficial for people struggling with addiction). It's possible for someone to experience benefits across multiple systems with CBD oil.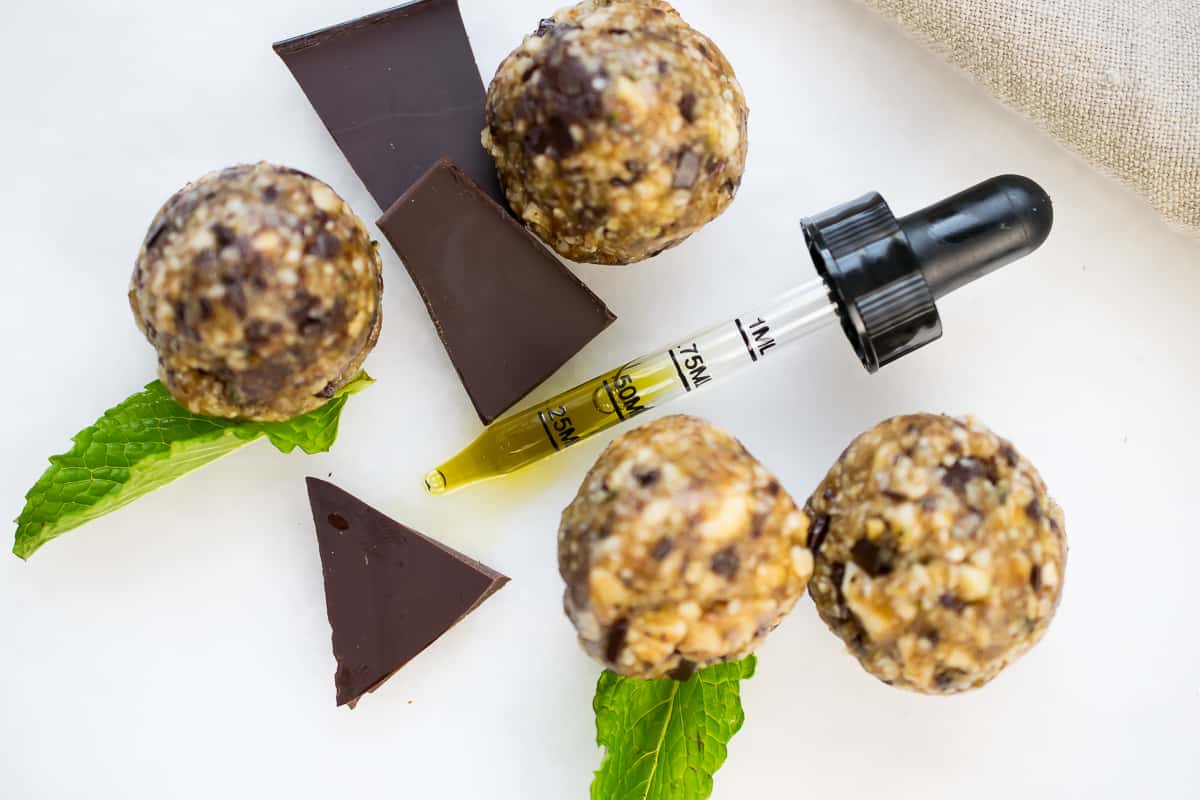 My Jasper Organics CBD Review
While this post is sponsored, the opinions, words, and research are my own. I've had access to many CBD products and brands, and never agreed to work with one until now … let me tell you why.
When it comes to finding CBD products, it can be really overwhelming — the market is pretty saturated right now, and not all CBD oil is created equally. That's why it's important to source your CBD from a brand with integrity.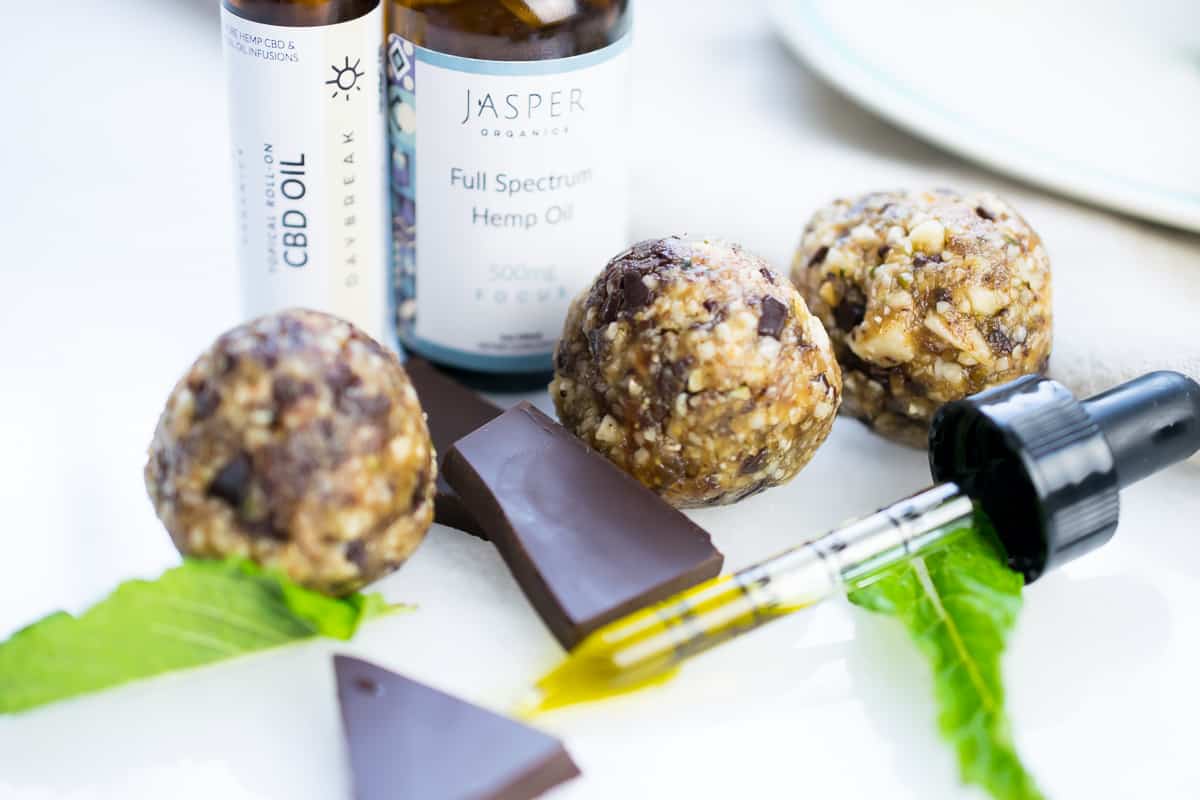 Does organic CBD matter?
I chose to work with Jasper Organics CBD for a few reasons. Number one: they're certified organic — no pesticides, sprayed on the plant, no synthetic additives thrown into the oil. Just the good stuff, which is important, because cannabidiol (CBD) directly interacts with your endocannabinoid system (more on that later), and has the ability to impact everything from your nervous system to your immune system … basically all of your systems. If you make the effort to eat organic food, then organic CBD oil is a must.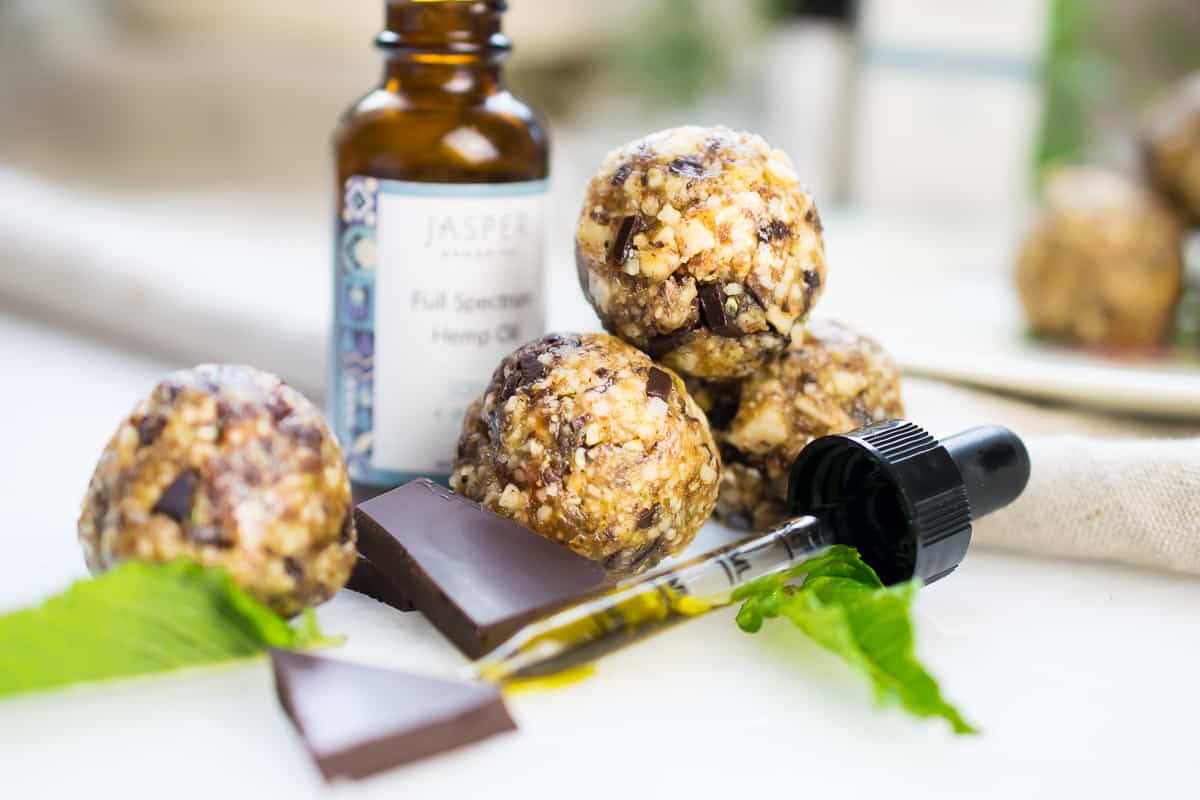 Farm to bottle CBD oil
Another reason why I love Jasper Organics: they're family owned. I was able to speak directly to the CEO and have a human interaction. I grew up working in the kitchen of a family owned business — with family, every interaction is personal, and that matters to me. Not only is Jasper Organics family owned, they also own part of the farm in Colorado where their hemp is grown, and they can ensure farm to bottle processing.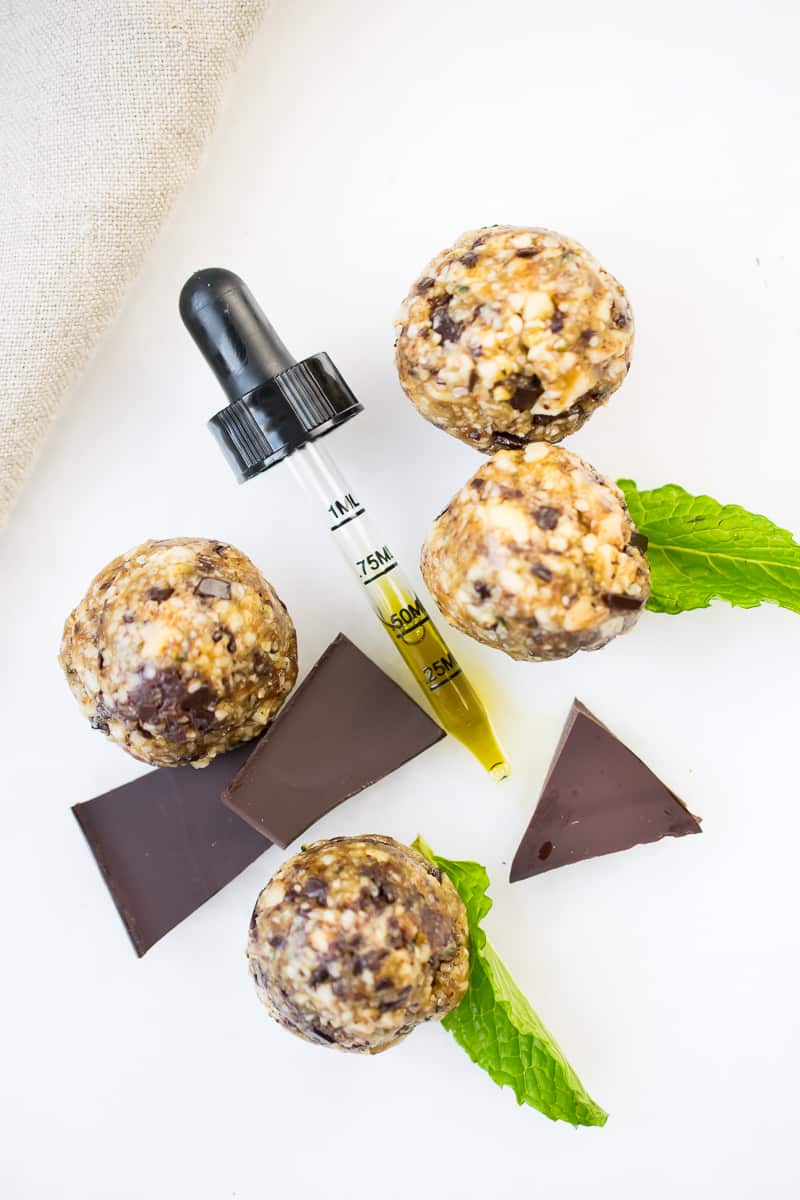 Full spectrum CBD oil versus CBD isolate
Each batch of Jasper Organics CBD oil is lab tested for purity and quality. They use the entire plant to make their full spectrum oil, which means they are able to harness the natural harmony of this medicinal plant for optimal absorption and effectiveness, the way nature intended.
My experience with CBD oil
I tried the Daybreak Roll On and CBD Oil from Jasper Organics.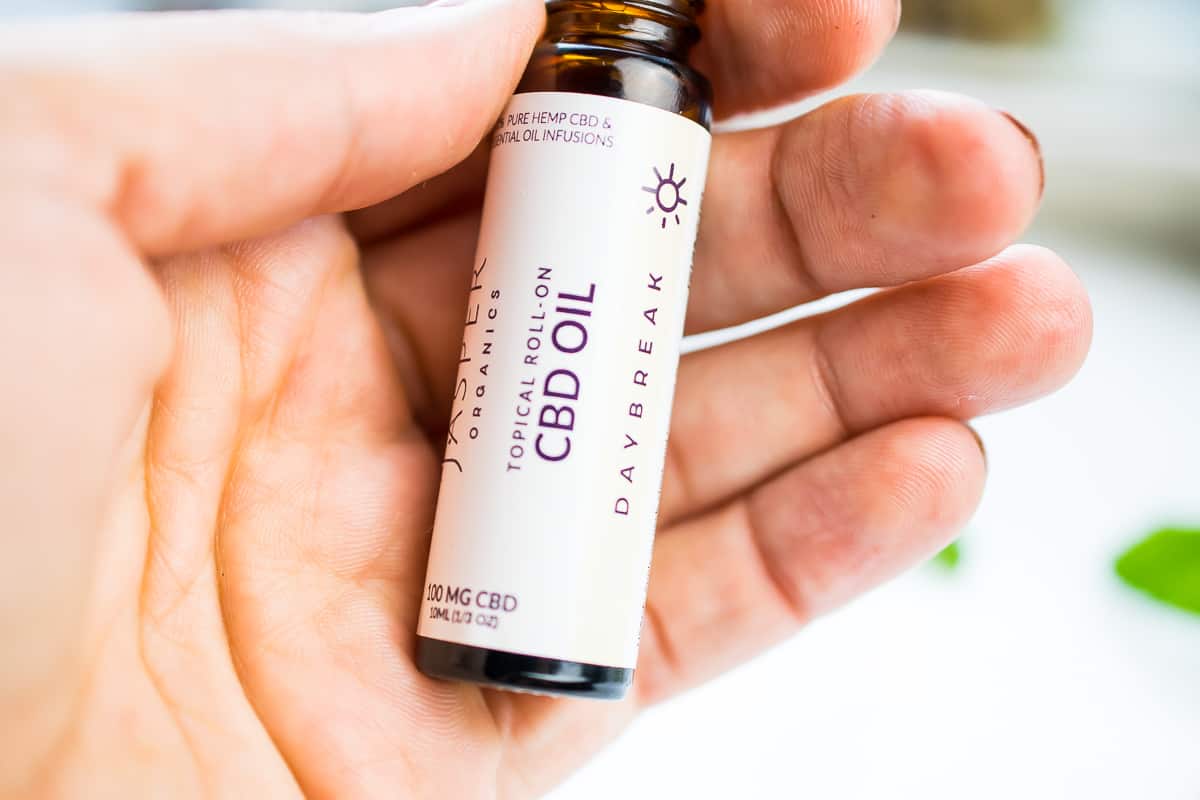 Daybreak Roll On
The roll on was an instant success. I tend to sleep with my right arm up under my pillow, and because I use the same hand to type on my phone and wield a knife in the kitchen, I get a dull pain from my shoulder to my thumb pretty often, and it drives me nuts. Usually, I'll soak in a bath and stop messing with my phone and I'll get some relief in a few hours. I found that ache creeping in last week and figured it was a good opportunity to try the roll on, and I had IMMEDIATE relief! I had to reapply often, but when the discomfort crept in, the roll on made it feel better!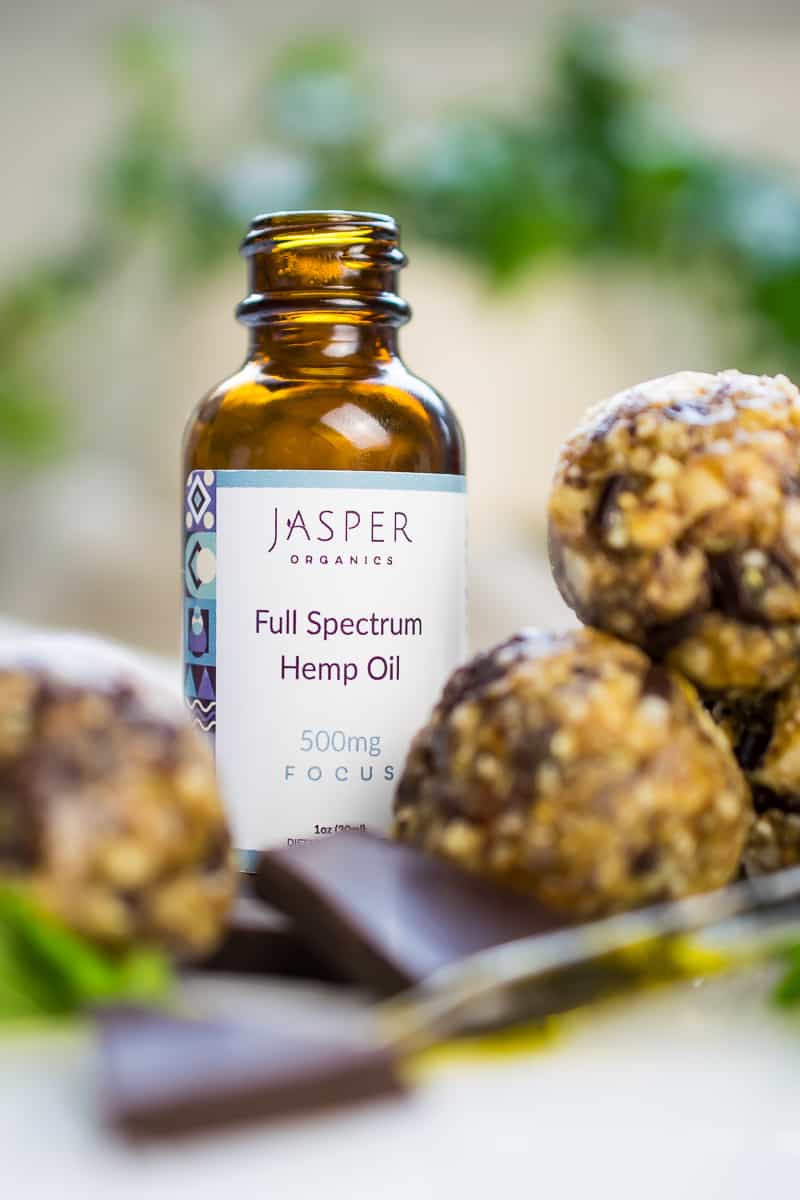 CBD Oil from Jasper Organics
Because the full spectrum oil from Jasper Organics has a flavor, I wasn't a fan of it mixed in my coffee, so I just take it under my tongue as directed on the label. I feel calmer, which is a big deal … y'all know I can get pretty amped up, especially when I'm caffeinated. I really like this chill vibe: I have my usual energy without being wired. Because cortisol tends to be higher in the morning, I like taking my CBD oil early, then I can go on and tackle my workout and my day without frying my adrenals. I don't feel sleepy, just calm and capable.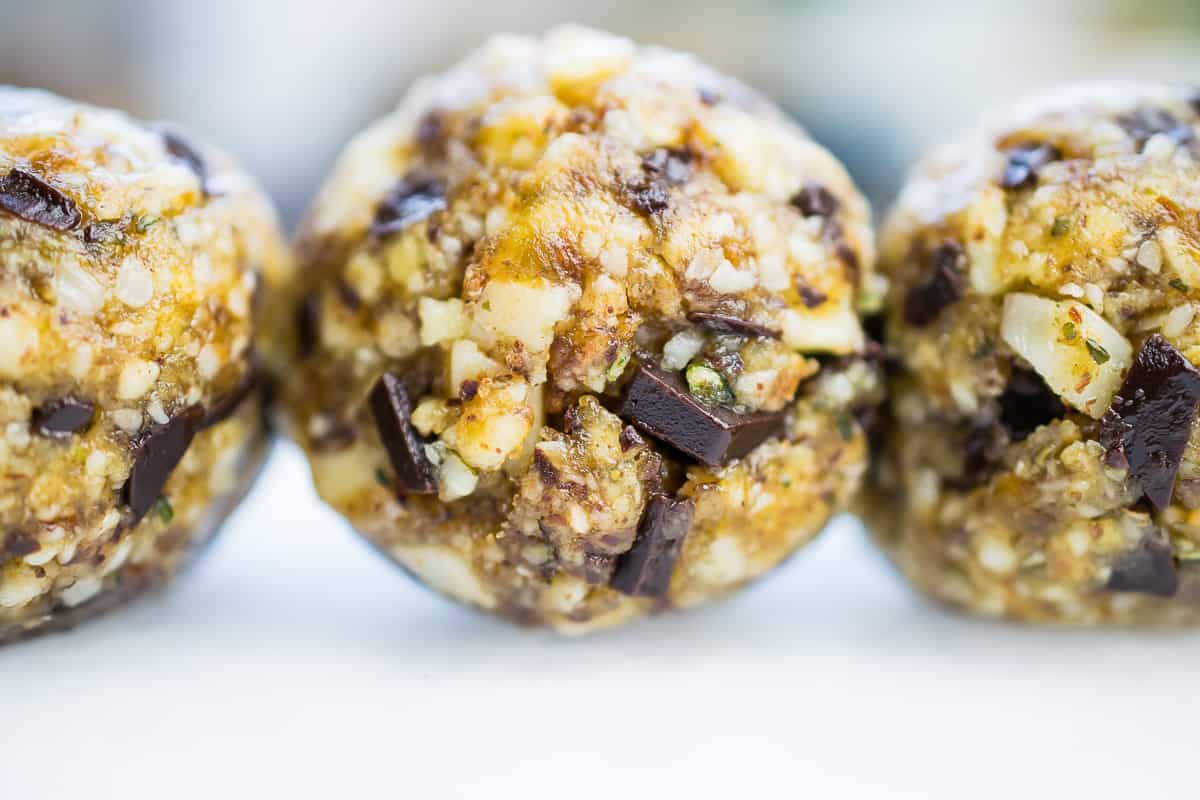 Now, onto the CBD oil recipe …
Before we jump into this raw ball recipe, my friends at Jasper Organics are offering an exclusive deal for my Castaway family. You can take 15% off your Jasper Organics CBD purchase with the code KITCHEN. They also have CBD capsules, a body lotion, a Restful Roll On, and CBD oil for pets, focus, relief, and relaxation.
For this paleo hemp ball recipe, I'm using the Full Spectrum Hemp Oil.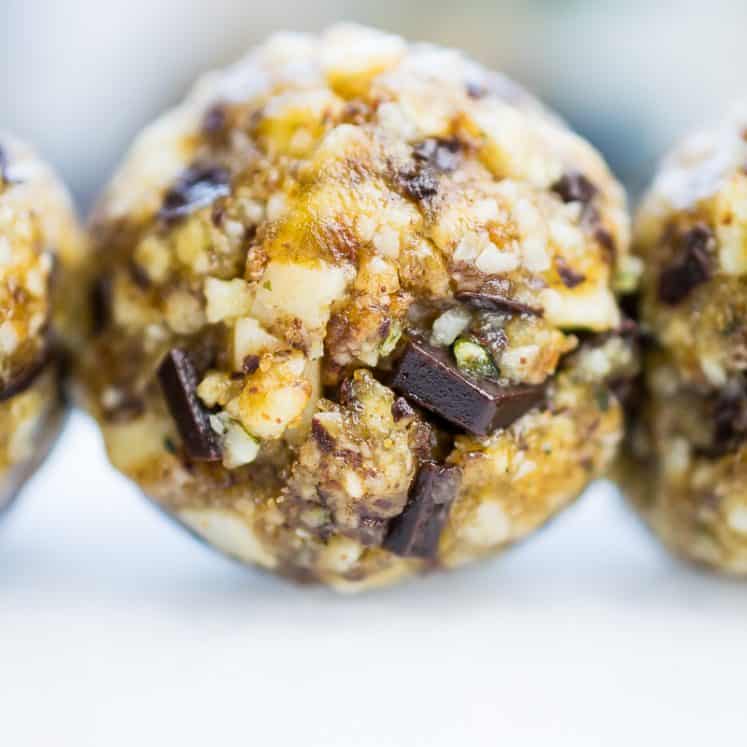 Raw Mint Chip Hemp Balls (Paleo, Vegan, Keto-Friendly, Anti-Inflammatory)
---
Author: Cristina
Prep Time: 10 minutes
Total Time: 10 minutes
Yield: 9 balls 1x
Category: Snack
Method: Mix
Cuisine: Raw Balls
Description
These Raw Mint Chip Hemp Balls are a delicious, easy, no bake, on the go snack, with 16.6mg of full spectrum CBD oil to keep you cool, calm, and satiated.
---
Scale
Ingredients
3 Medjool dates, pitted (soaked to soften, then drained)
1/2 cup blanched almond slivers
1/4 cup hemp hearts
2 tablespoons nut or seed butter of choice (unsweetened, unsalted)
1/2 teaspoon peppermint extract
Pinch of fine salt
2 tablespoons finely chopped dark chocolate
---
Instructions
Pulse all of the ingredients except the chocolate together in a food processor until the mix is the consistency of chunky wet sand. Taste the mix, add more peppermint extract to taste and mix again. 
Use a rubber spatula to transfer the mix to a small bowl and use the spatula to mix in the chocolate. 
Shape 9 1″ balls. Store in an airtight container in the fridge. Eat 1 per day for your daily dose of hemp goodness.
Recipe Notes:
To make these lower in carbs, use 2 dates and add 1 more tablespoon of almond butter in its place. That will take the carb count down to 6.5g total (4.8g net). 
To make these nut-free, use 1/2 cup hemp hearts and 1/4 cup pumpkin seeds, and use coconut butter instead of nut butter or sunflower seed butter.
Nutrition
Serving Size: 1 ball
Calories: 103.9
Fat: 7.4g
Carbohydrates: 8.1g
Fiber: 1.7g
Protein: 3.1g